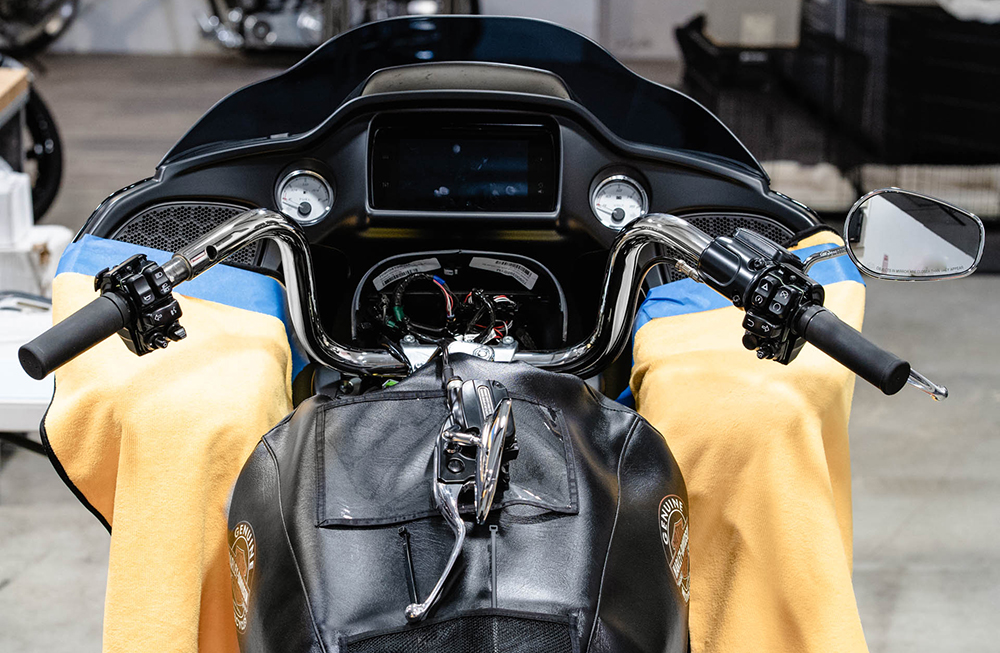 It is no surprise that a lot riders are changing their stock handlebar and riser setup on the new Road Glide and touring models. They want a setup that allows them to feel more engaged with the bike. There are so many great option available now from Kraus, Thrashin Supply and even LA Chopper's Kage Fighter Bars if you were looking for a straight forward and more economical option.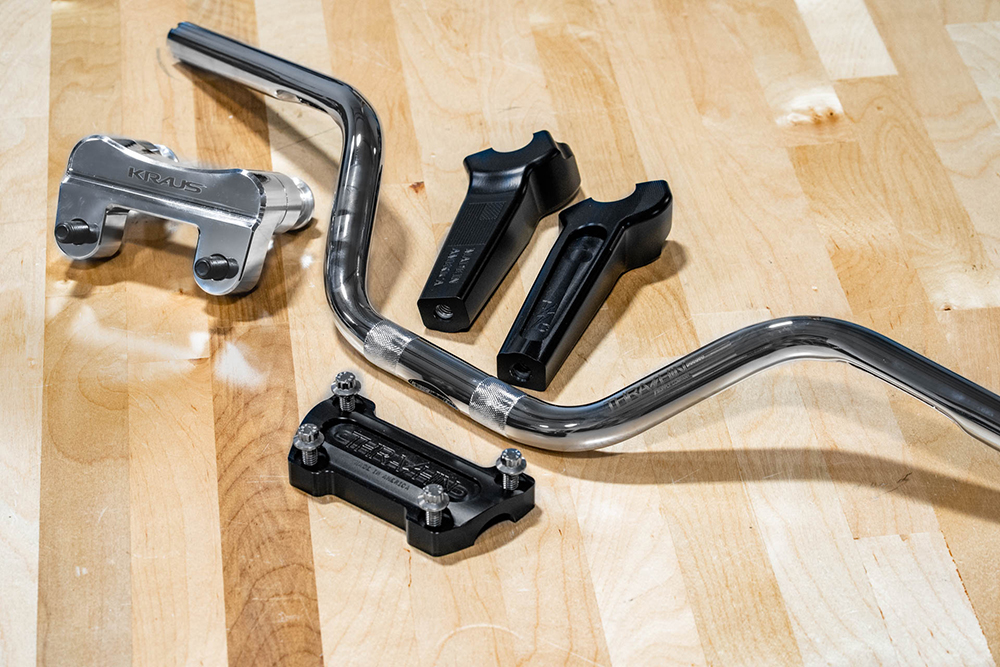 We recently installed a set of 6" Straight Thrashin Risers, Thrashin Supply High Bend Bars and the Kraus Raptor Plate on a 2020 Road Glide. Our customer wanted a more performance oriented feel since he likes to ride hard and wanted to have more control of the bike. This setup did exactly that.
While this upgrade can be done at home, you will need to take your time and be somewhat mechanically inclined to make sure you don't ruin any of you cables and switch housing.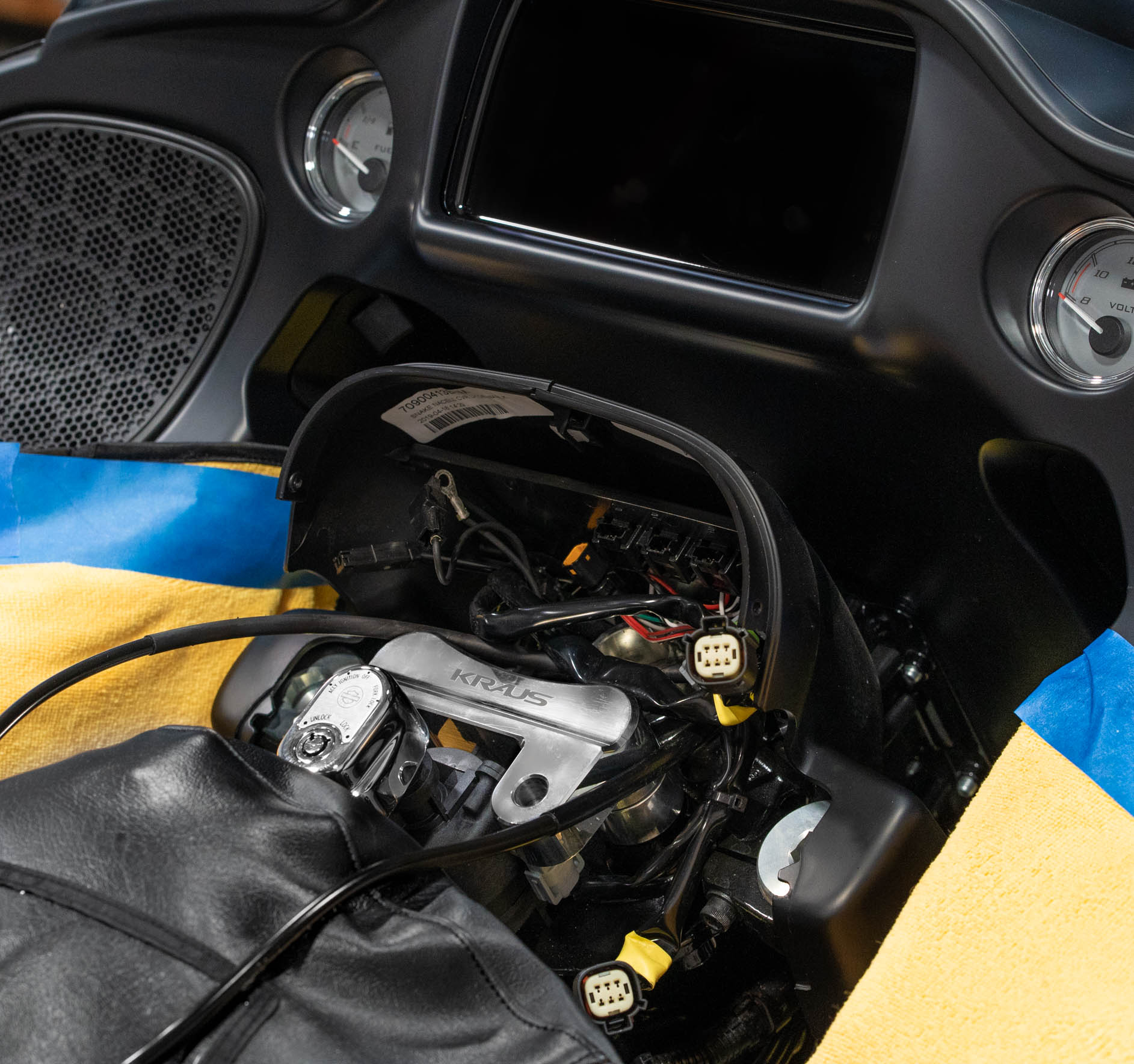 The Kruas Raptor Plate allows your risers to be bolted directly into the fairing. In order to do that, you will need to notch holes into the switch housing cover. This is where a little patience, a Dremel if you have one handy and some attention to detail will make a huge difference for how good this setup turns out. The cover is made of a heavy plastic material and can be cut and filed down for a clean finish.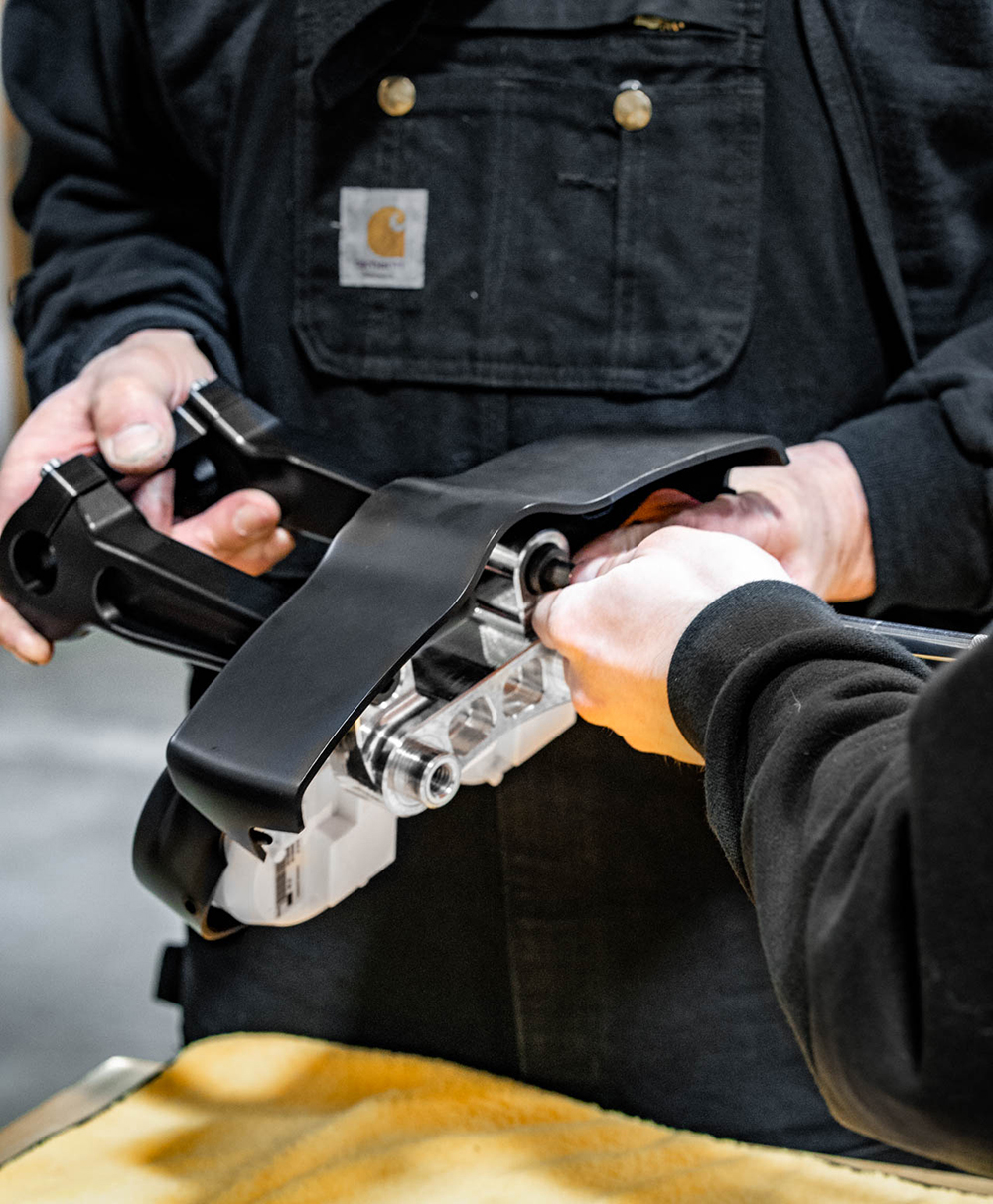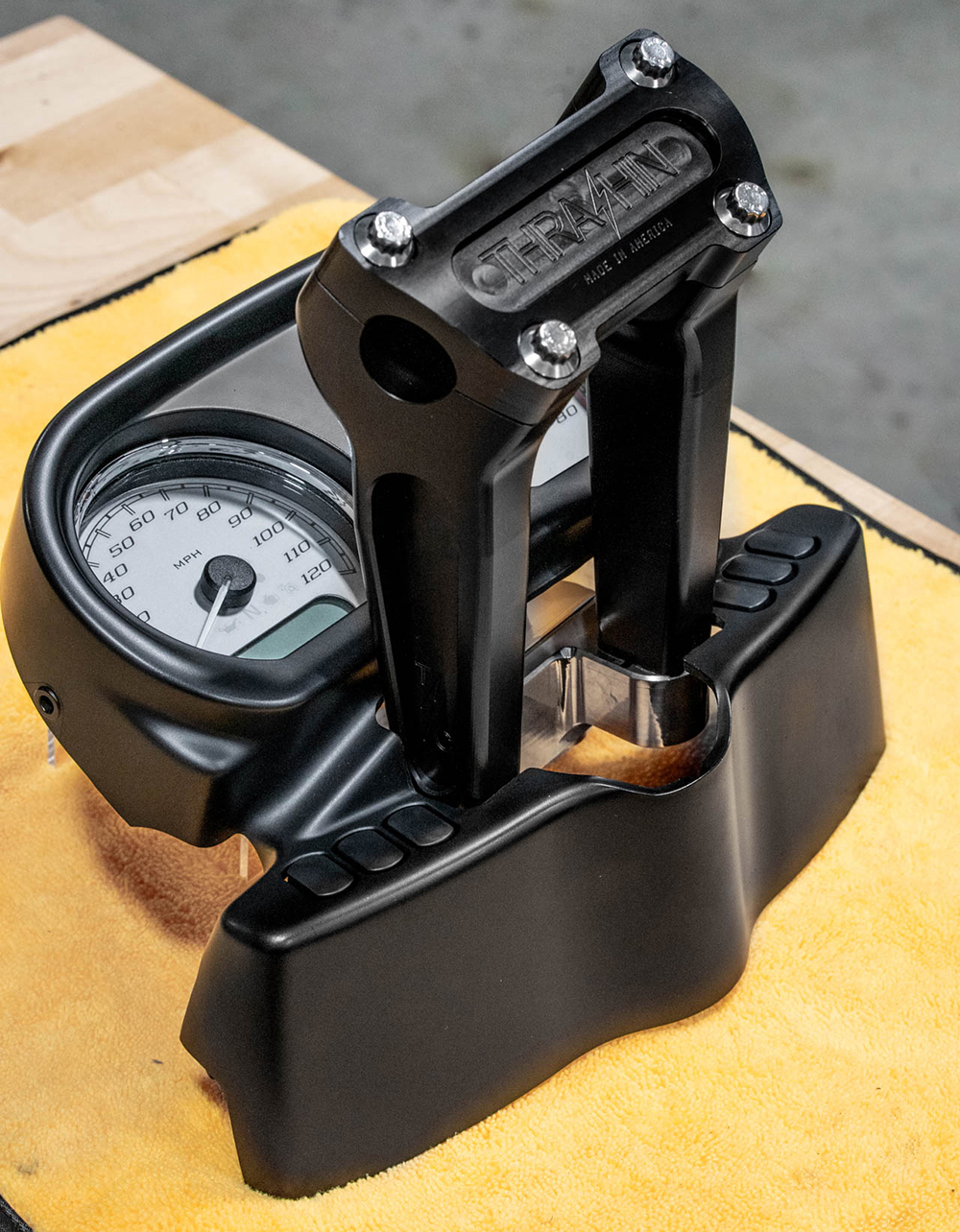 Once you have cut the holes, mount the risers to the Raptor Plate and reattach the gauge bezel housing. Run your wiring through the bars and reattach your electrical connections. You should be able to reuse the stock cables for this setup. It's usually best to have someone help you hold the bars while you mount them where they feel the most comfortable before tightening down.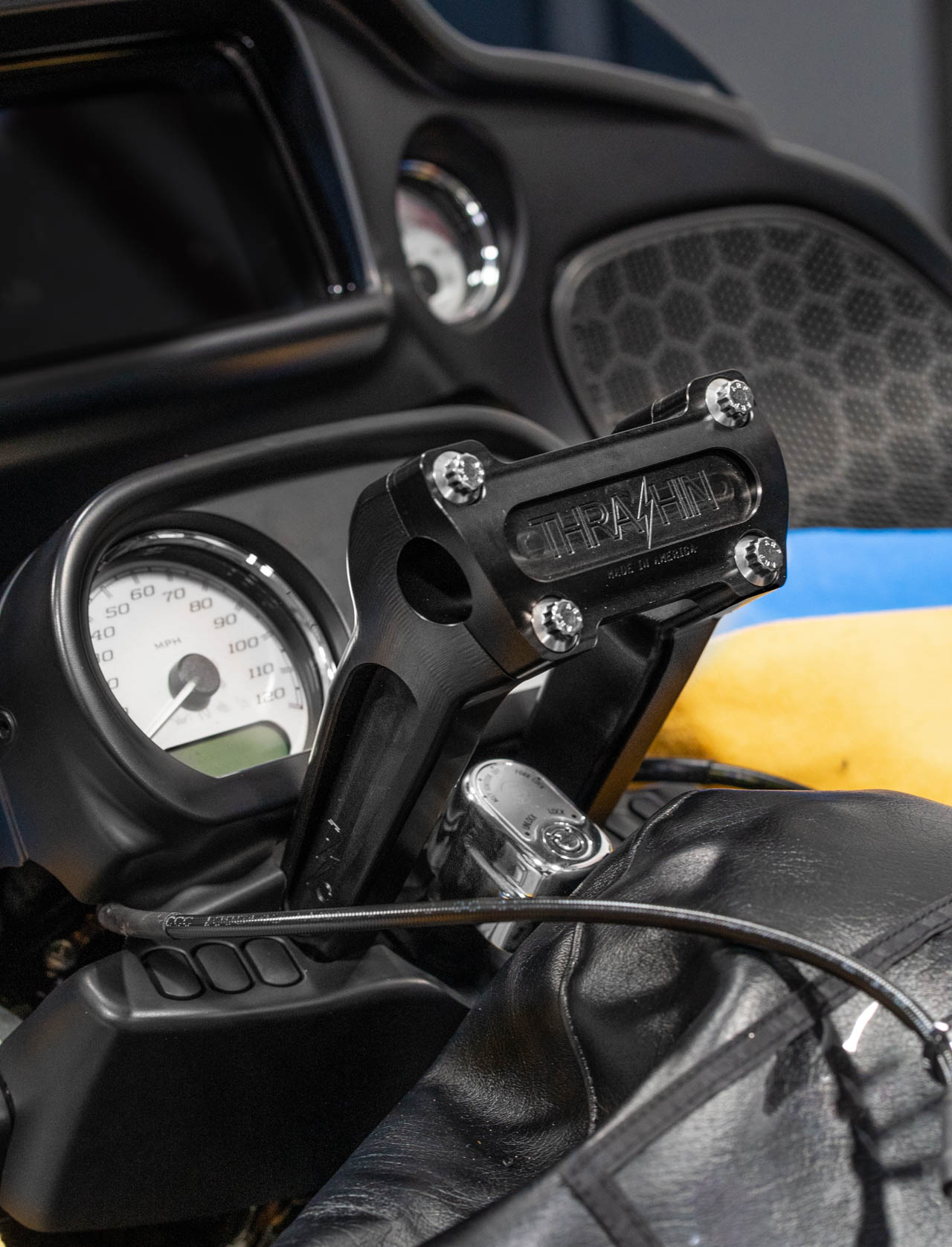 Reinstall your controls, levers and mirros and voila. Enjoy the feel and difference this setup will make for your bike.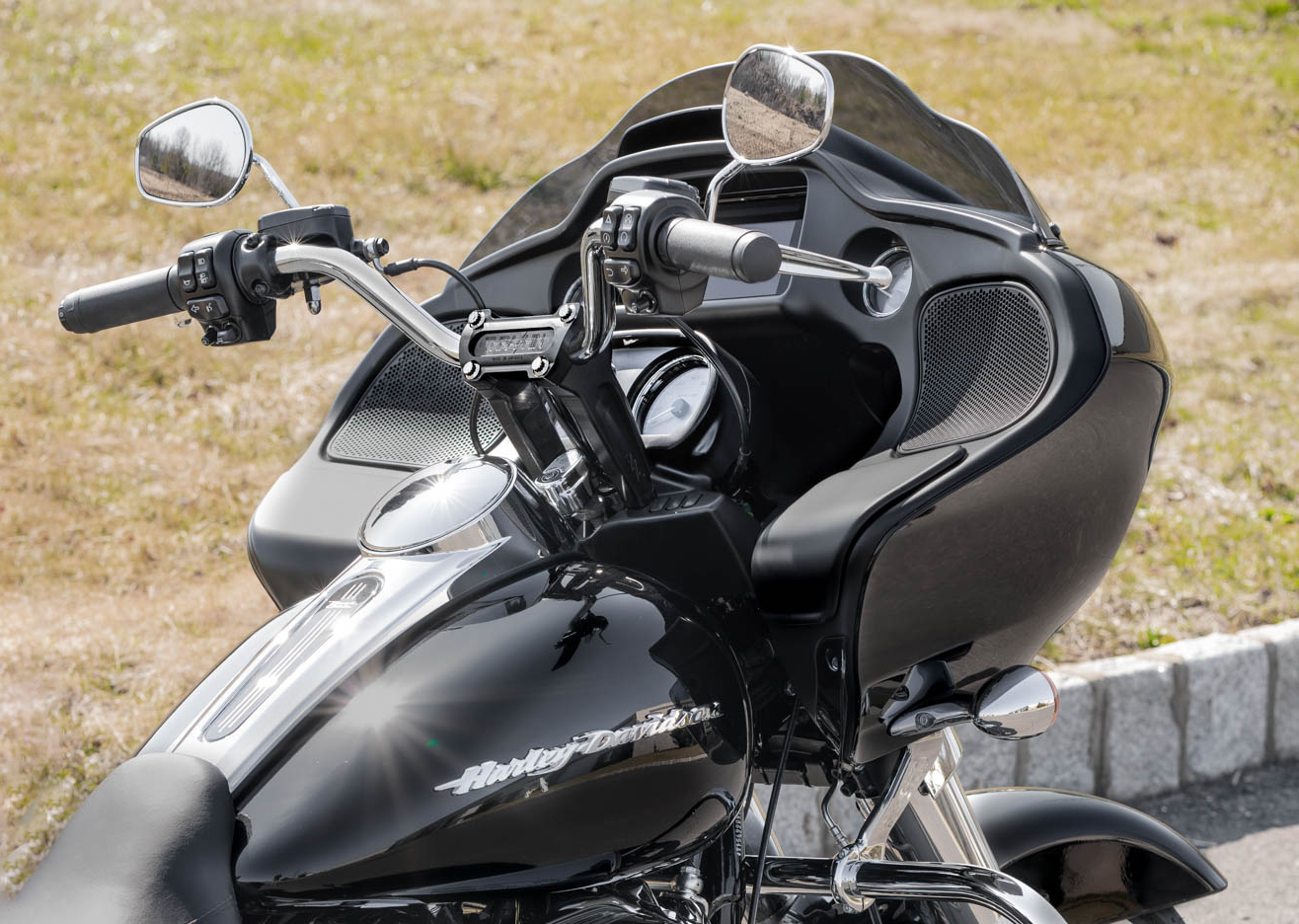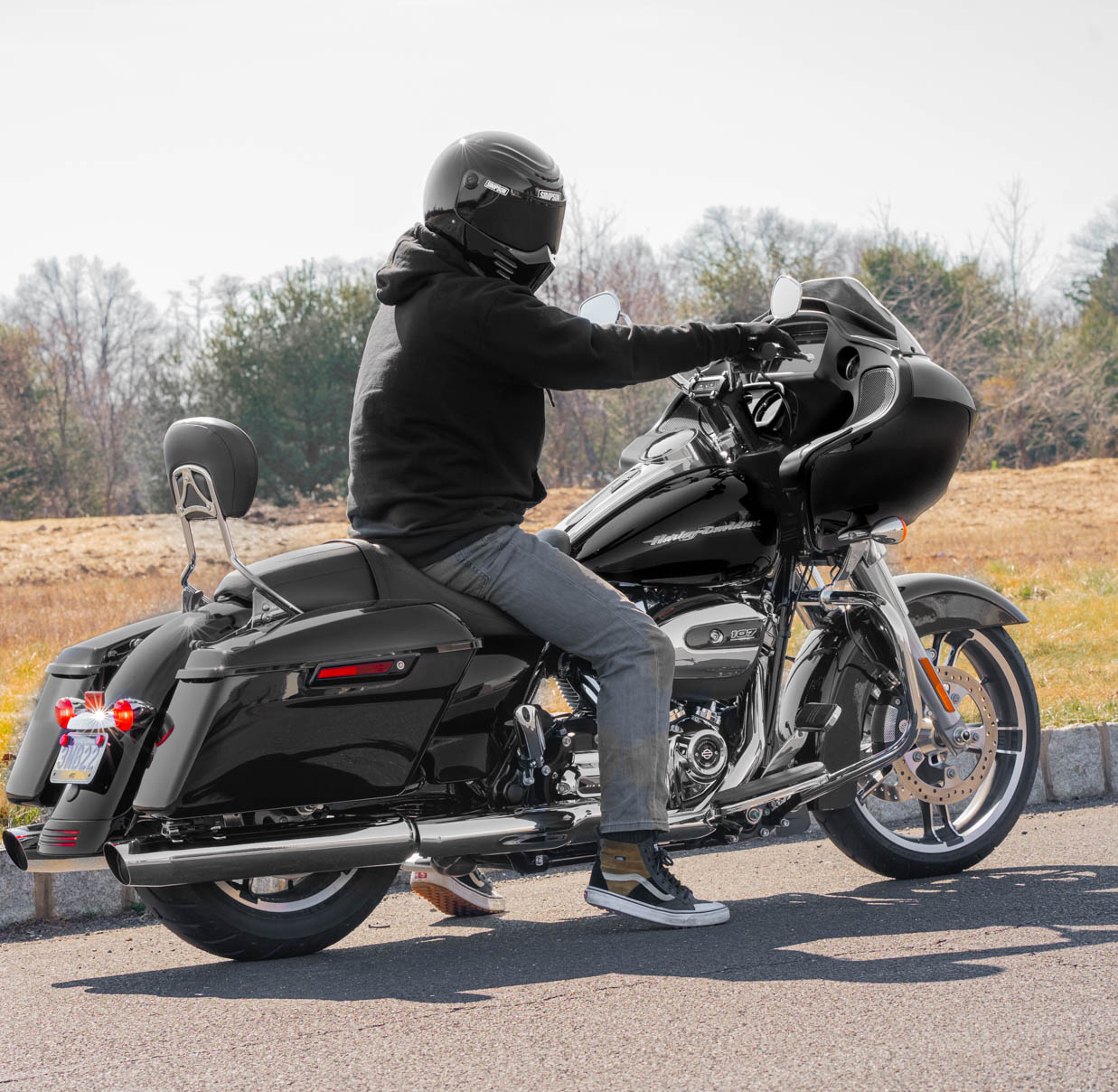 Recent Posts
We recently had a 1985 FXR roll through the shop for a few upgrades. Scroll through to see this …

It is no surprise that a lot riders are changing their stock handlebar and riser setup on the new Ro …

Letric Lighting, a subdivision of the Namz Custom Cycle Products, just released a new LED headlight …