The Simpson M30 Bandit Helmet features distinct style that has essentially remained unchanged since it first hit the market in the 1970's. Patterned after the drag racing lids that Simpson made its name on, the DOT Approved Model 30 Helmet offers a lightweight, vintage design.
SHOP THE SIMPSON M30 BANDIT NOW

The M30 provides the roundest look and fit of the Bandit series and has a much more subtle nose than the rest. The flatter front means this helmet won't work as well for people with a longer head shape, so keep that in mind. Front mouth vents and side whisker style vents looks great accenting against any color you choose. There are 18 vents throughout the front nose of varying sizes, and they do a solid job to keep the air moving. However, you won't find any venting elsewhere, so keep in mind the M30 may not be ideal for the hottest climates.
It's yet another lightweight helmet from Simpson, as the company consistently churns out good looking lids without too much bulk. In a size medium, the M30 weighs in at 2 lbs. 13 oz. It's comfortable and offers a Cool Max lined fabric interior, which is removable if you need to wash it.
Simpson uses a Free Stop Pivot system on the M30 that allows the shield to be open at any angle, which is a nice feature. A pin lock keeps the shield in place while you ride. If you want to mix it up, you've got several replacement shield options - with dark smoke, light chrome and Iridium shields to change your look.
For riders with a rounder head shape looking for a classically styled helmet, the M30 is a good option. The M30 doesn't have the same downward angled chinbar of the other Bandits, and some riders will appreciate that slightly less aggressive design. That said, it's still got the clear markings of a Simpson Bandit.
The M30 Bandit is available in Gloss Black, Matte Black, Gloss White or a pair of Carbon Fiber versions, if you want the lightest M30. Like every product, we'll include fast, free shipping with your purchase of the Simpson M30 Bandit Helmet.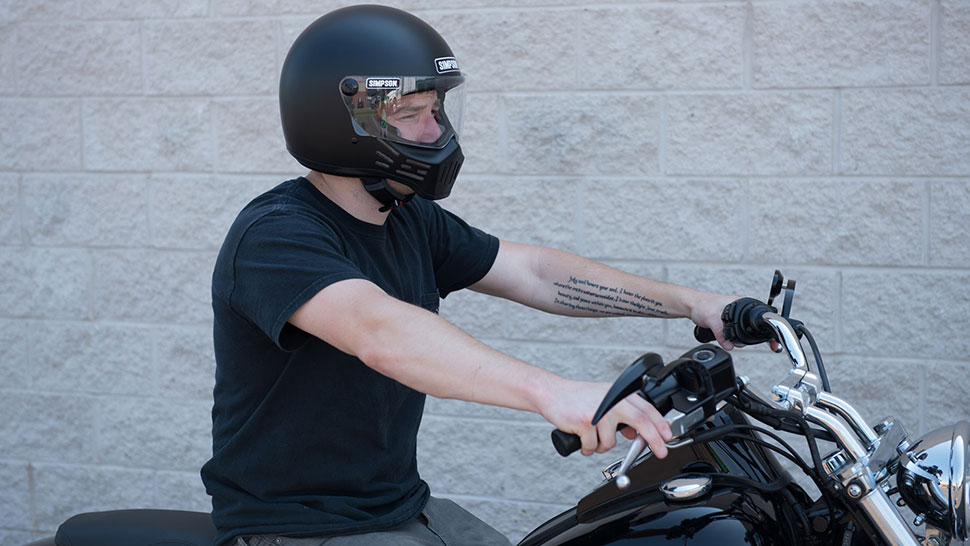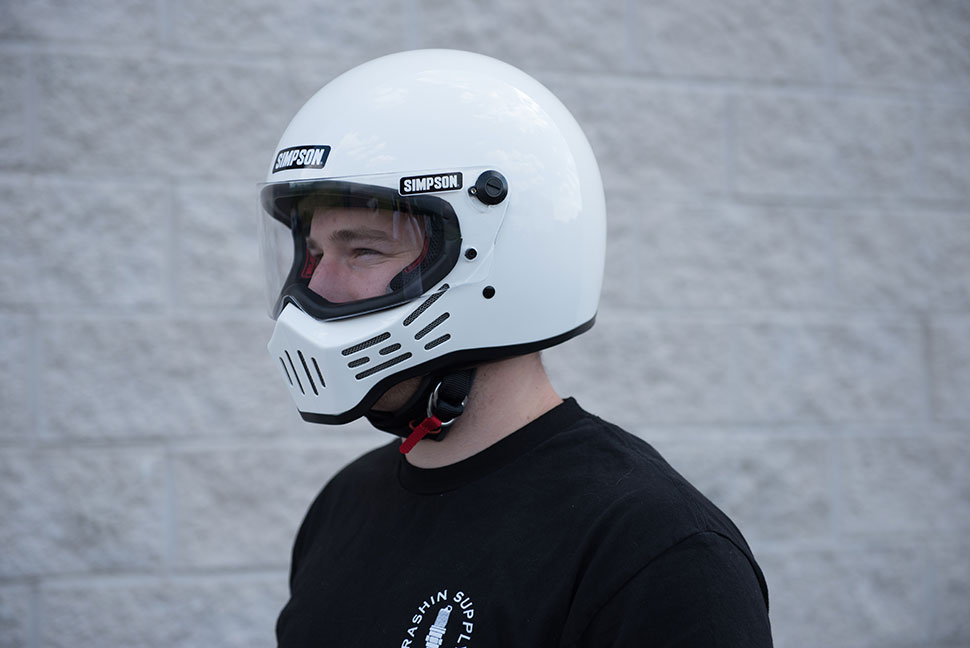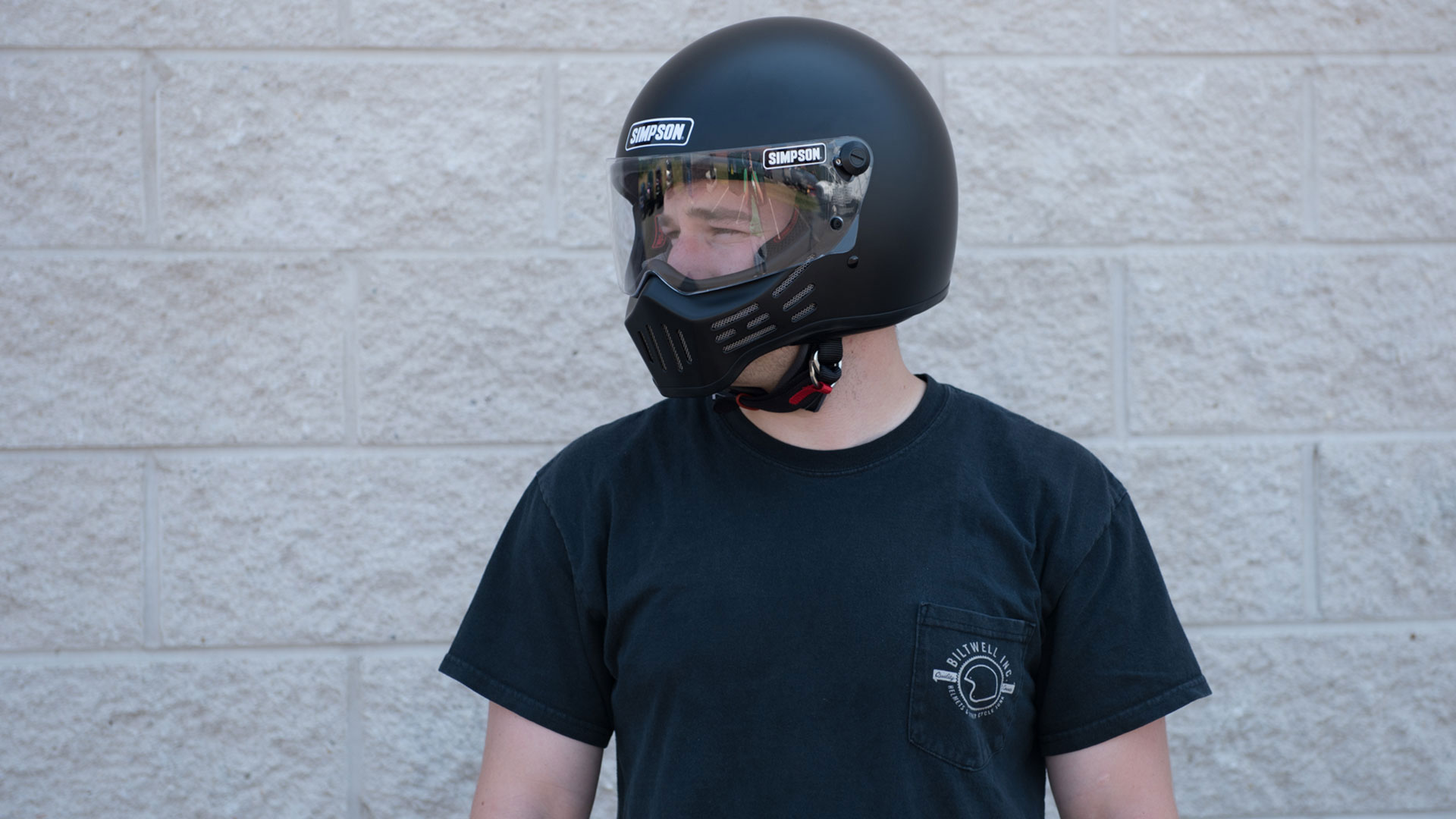 Recent Posts
Project recap on a 2021 Harley Road Glide that a customer brought into the shop for some upgrades. T …

Harley just released their new models for 2022 and we think they made some nice changes and went …

We just wrapped up a sick Street Glide build, upgraded with a 128" S&S Big Bore kit, Trask Swingarm, …