Shop the Scorpion Tempest Gloves Now
The Scorpion Tempest Gloves provide riders with a unique style in a gauntlet glove. These gauntlet gloves aren't overly bulky for a winter option - they have a streamlined profile while providing waterproofness by way of Hypora lining along with protective features.
On the backhand of the Tempest Gloves you'll find pronounced knuckle protection. The back of the fingers also feature reinforced padding. You 'll also find stretch areas in the fingers as well as above your wrists. Another nice little detail is the mini rubber squeegee to keep your face shield wiped clear. The back of these gloves is also covered in 4-way stretch material to provide a comfortable fit. Reflective accents round out the backhand features.
Moving to the palm you'll find a goat leather base. Scorpion added reinforced silicone gripping areas to the ends of the glove fingers and top of the palm. Additional padding at the base of the palm will allow you to put weight onto your grips while maintaining comfort. A small velcro wrist enclosure helps you get a tight fit while the large velcro strap at the base finishes things off when you're ready to roll.
For a winter glove, these aren't overly insulated or bulky but still provide plenty of warmth and that all-important waterproof liner. The 100g Thinsulate insulation does a nice job, but keep in mind that the goat leather palm is not insulated so that they'll allow for heated grips to be felt. These are comfortable gloves that don't have the same cushion as some other winter options. Another thing Scorpion did with the Tempest is to craft a double gauntlet style with a pair of drain holes should any moisture happen to make it's way in to the outside cuff layer. And it'll be tough for any rain or snow to sneak past the elastic in the interior gauntlet area.
Overall, these are a nice pair of winter gloves that will give you a more typical motorcycle glove feel compared to some of the bulkier winter options out there. The Tempest Gloves do fit tight - so keep in mind you should probably order a size up than what you normally do.
Like every product we sell, the Scorpion Tempest Gloves ship fast and free anywhere in the lower 48 states. Any questions or comments - leave them in the section below.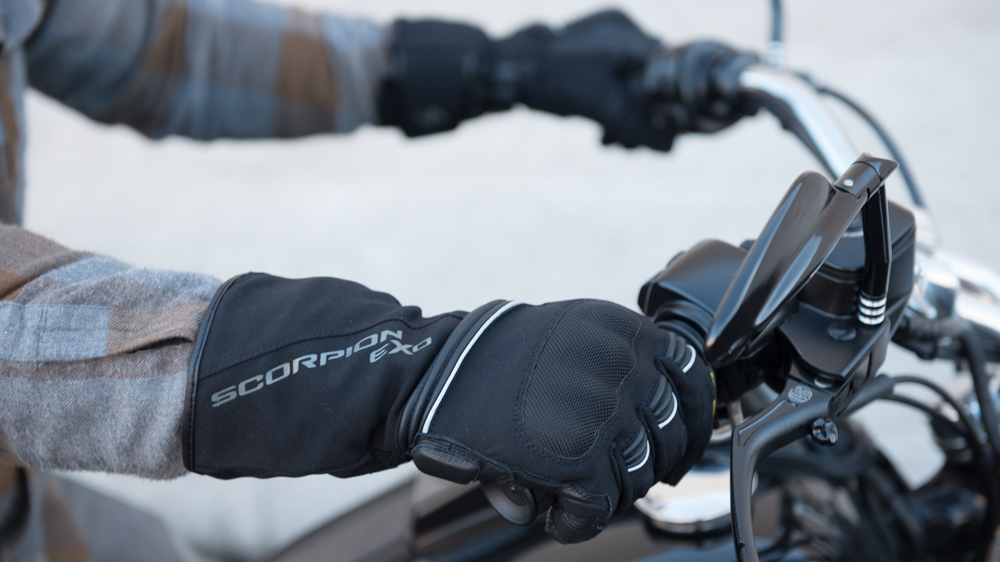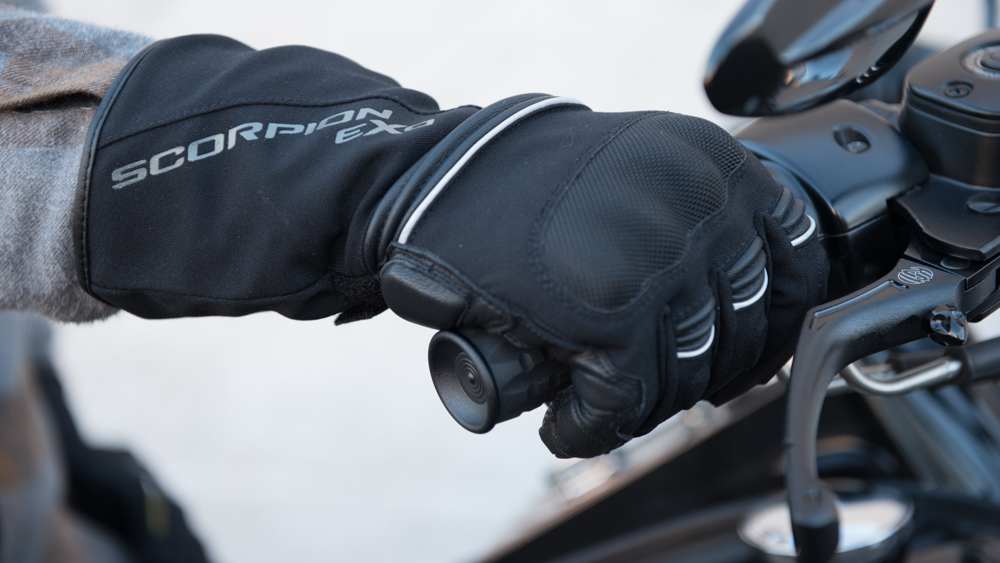 Recent Posts
If you ride a Harley, you probably recognize the value and importance of having a quality seat. From …

Simpson announced back in October 2018 they would be adding another game changing helmet to thei …

This year for the month of December we've decided to partner with three motovloggers who each cho …