Shop the Scorpion Covert White Helmet Now
The Scorpion Covert Helmet burst onto the scene earlier in 2017 and plenty of riders took notice. It's a uniquely style motorcycle helmet that has an aggressive look you won't find anywhere else. Plus, it's essentially a 3-in-1 helmet for riders who want a little versatility from their lid. That said, most riders will keep it fully assembled as the face mask is what sets the look apart.
Now it's available in a white version - so if you're ready to go Stormtrooper on the streets, your time has come with the Covert. One note to keep in mind is that the Scorpion Covert is DOT rated as a half-helmet, not as a full-face helmet. Any questions, let us know below and don't forget to check out our full Scorpion Covert Helmet Review.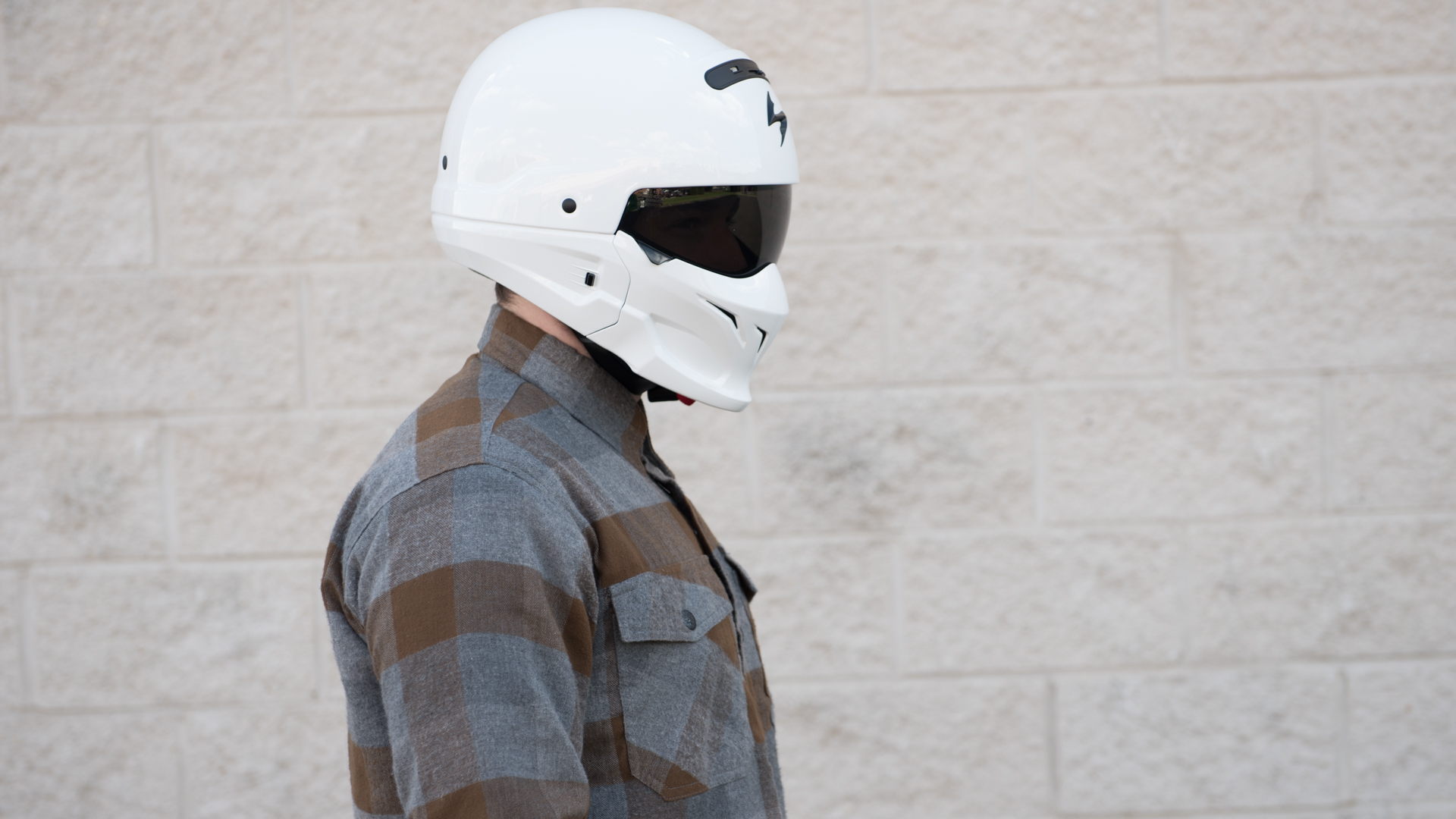 Recent Posts
The Saddlemen Step Up Seat is one of the more popular Harley Seats available right now and our …

Vans and Odi have teamed up to create a brand new motorcycle grip with some familiar style. You can …

The Icon Airflite Battlescar 2 Helmet gives riders an impressive design that takes the impressively …