We just completed another Road Glide build that has some upgrades on it that will make you do a double take.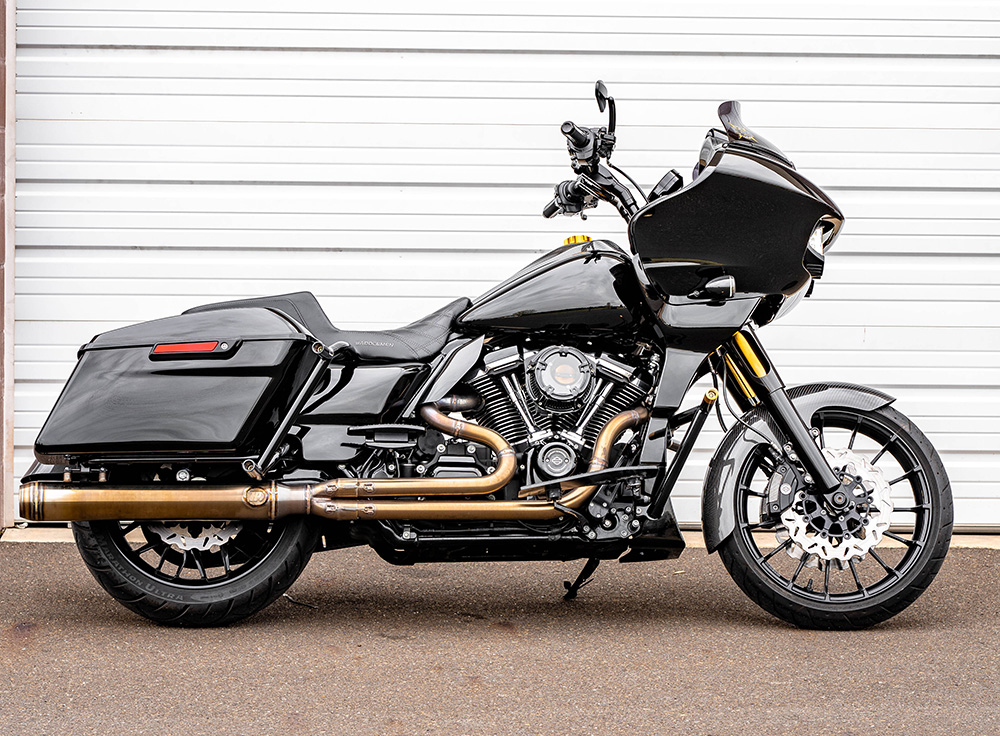 When the bike rolled into the shop it was actually a denim grey color. So one of the first things that was done was changing the tins to a gloss black finish. It was also ceramic coated by Menard Detailing who does a great job if you live in the area.

Upgrades from Front to Back

Handlebars:
Kraus riser/Gauge bezel setup: Kraus 10" Kickback Risers, Raptor Plate and Gauge Bezel. We paired them with Biltwell 1" TBW Tracker Bars. For local installs we make and powdercoat the triple tree cover that gives the triple tree area a cleaner look.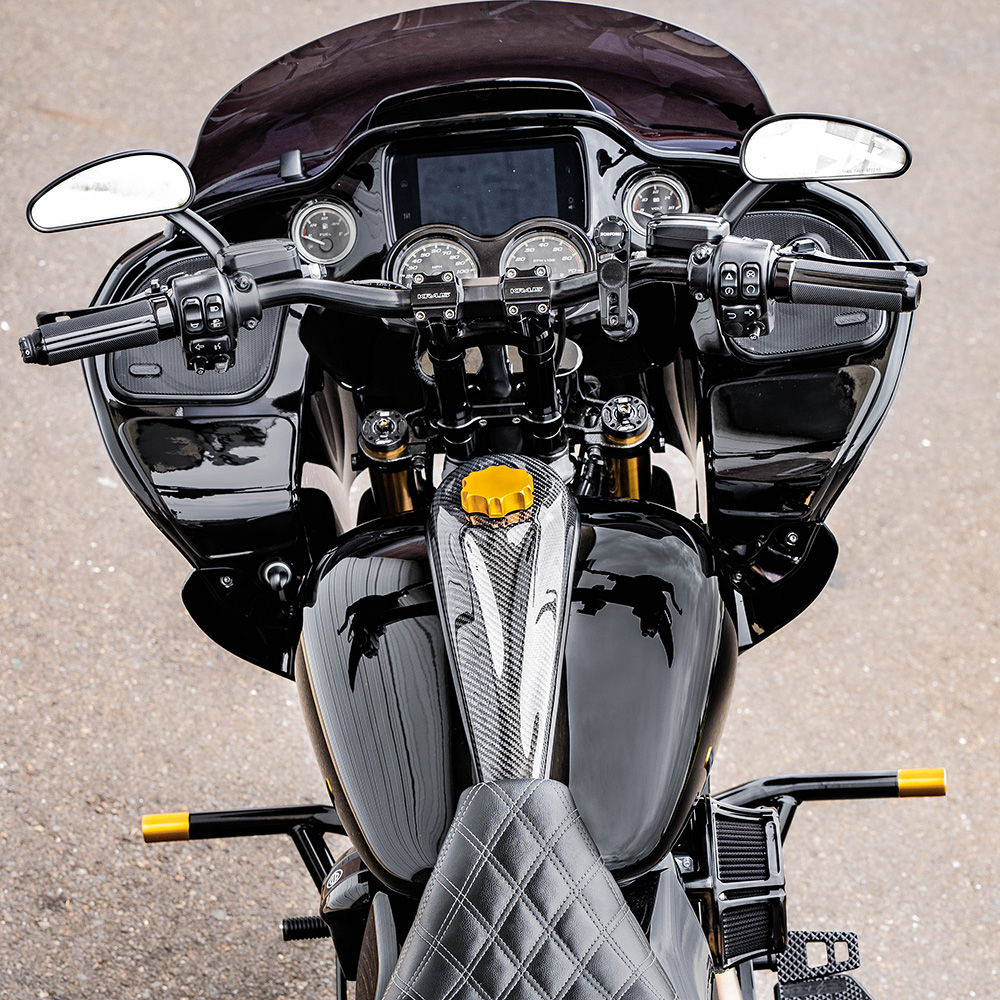 Lighting
Baja LP6 Headlights. We also used Luckystrike Designs Filler Panel to close off the headlight area. In the back we used Custom Dynamics Probeam Fillerz Saddlebag LED Lights.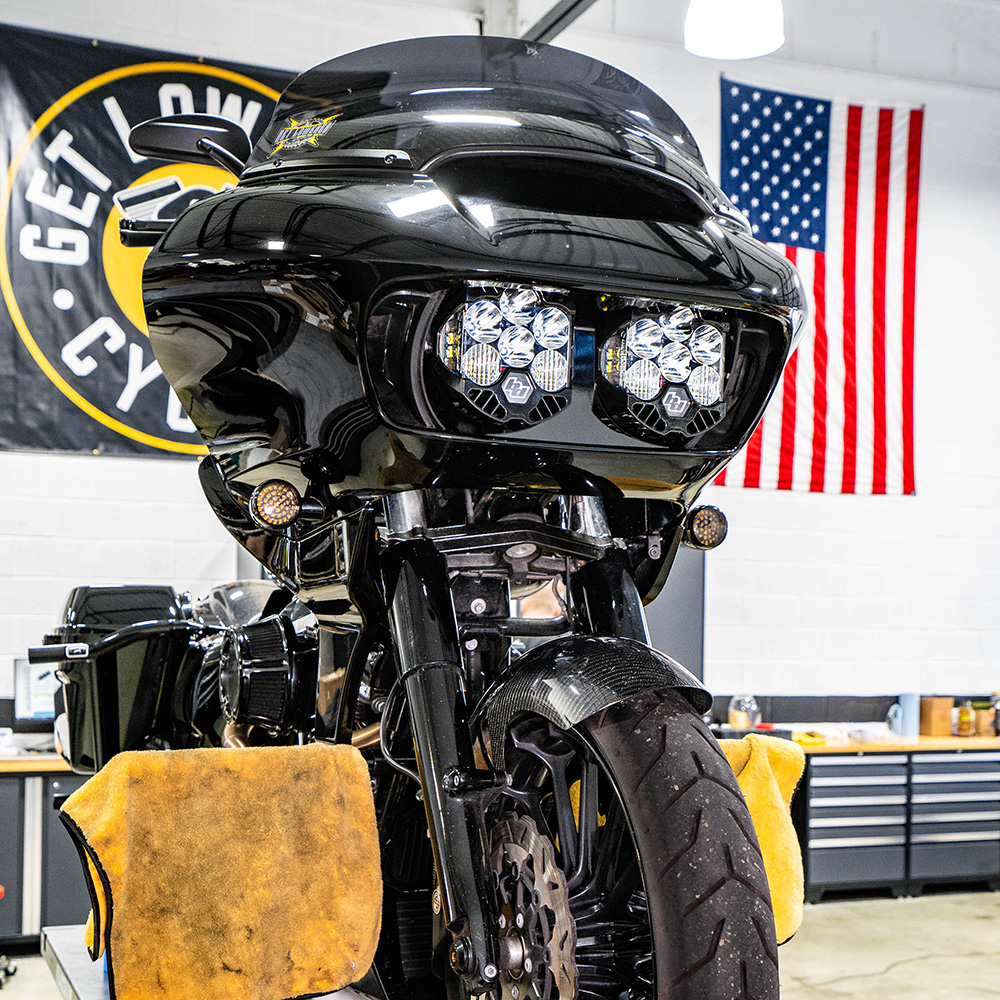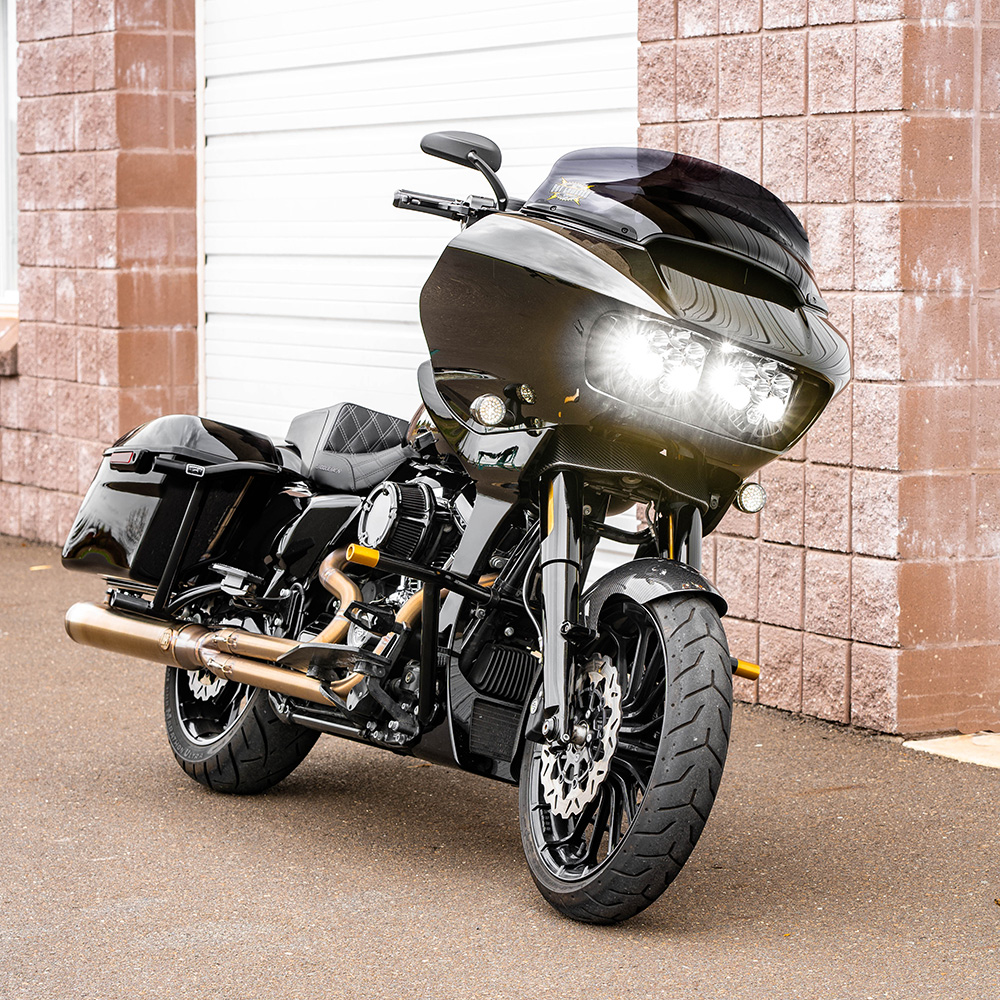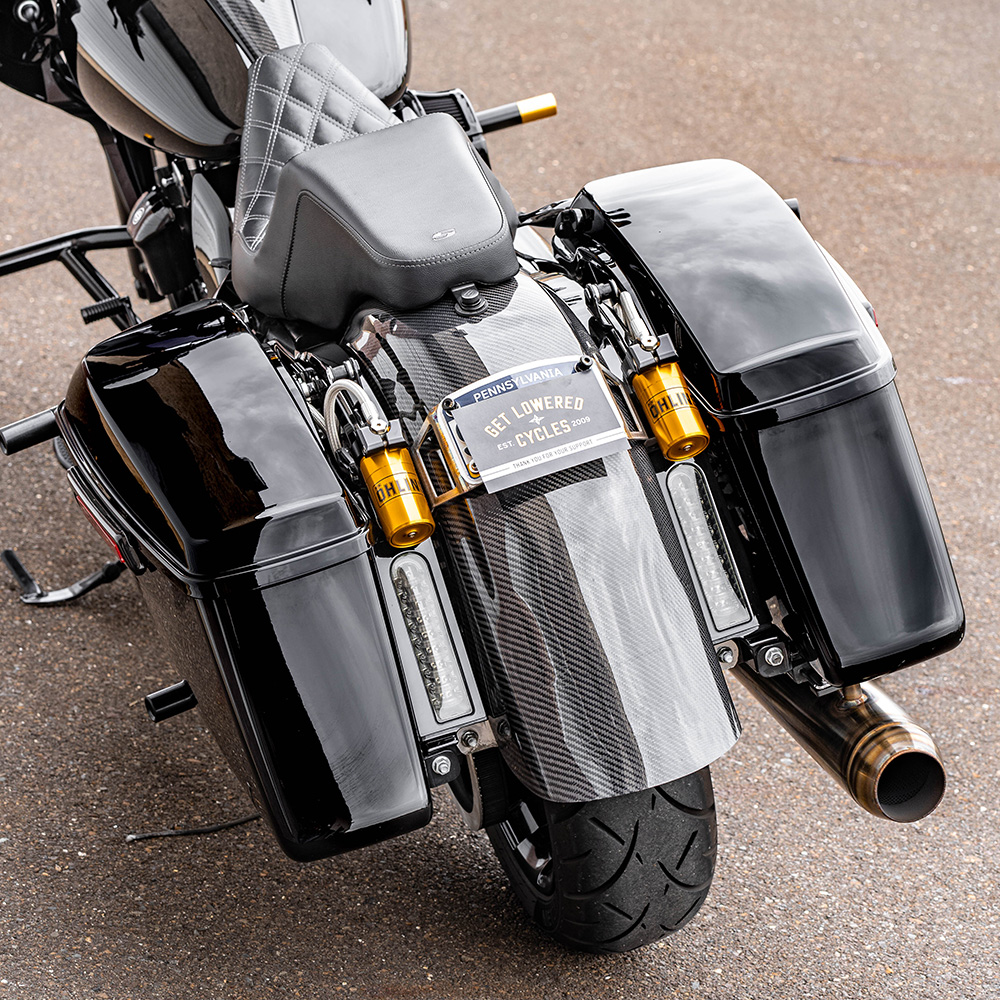 Suspension:
GP Suspension 25mm Front Cartridge Kit with Black Adjusters. You can also get the adjusters in a Red or Blue color. The Gold Fork Tubes are from Diamond Lane Cycles (49 mm 25.5 - stock Dyna Street Bob and lowrider). In the rear we installed the Ohlins 044 with Remote Reservoir using the Kraus Reservoir Mounts.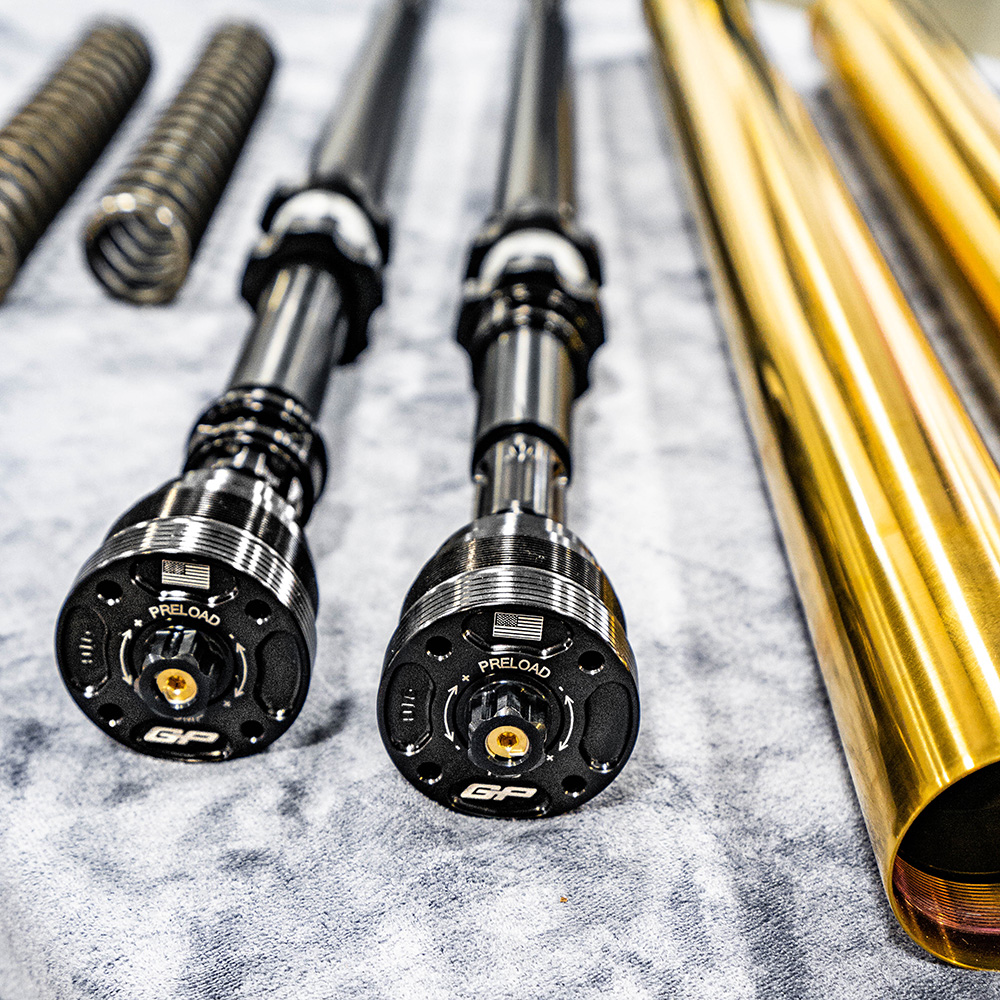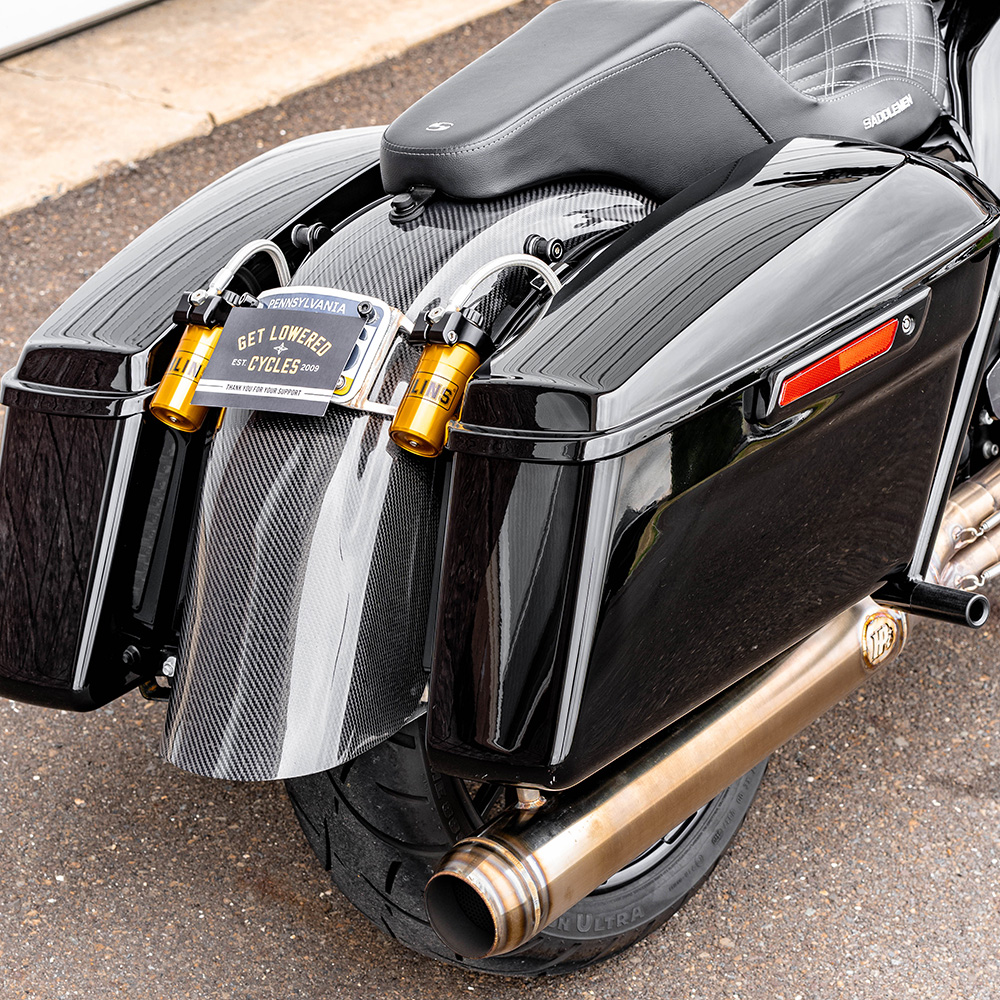 Windshield:

Memphis Shades 6.5" Dark Smoke Spoiler Windshield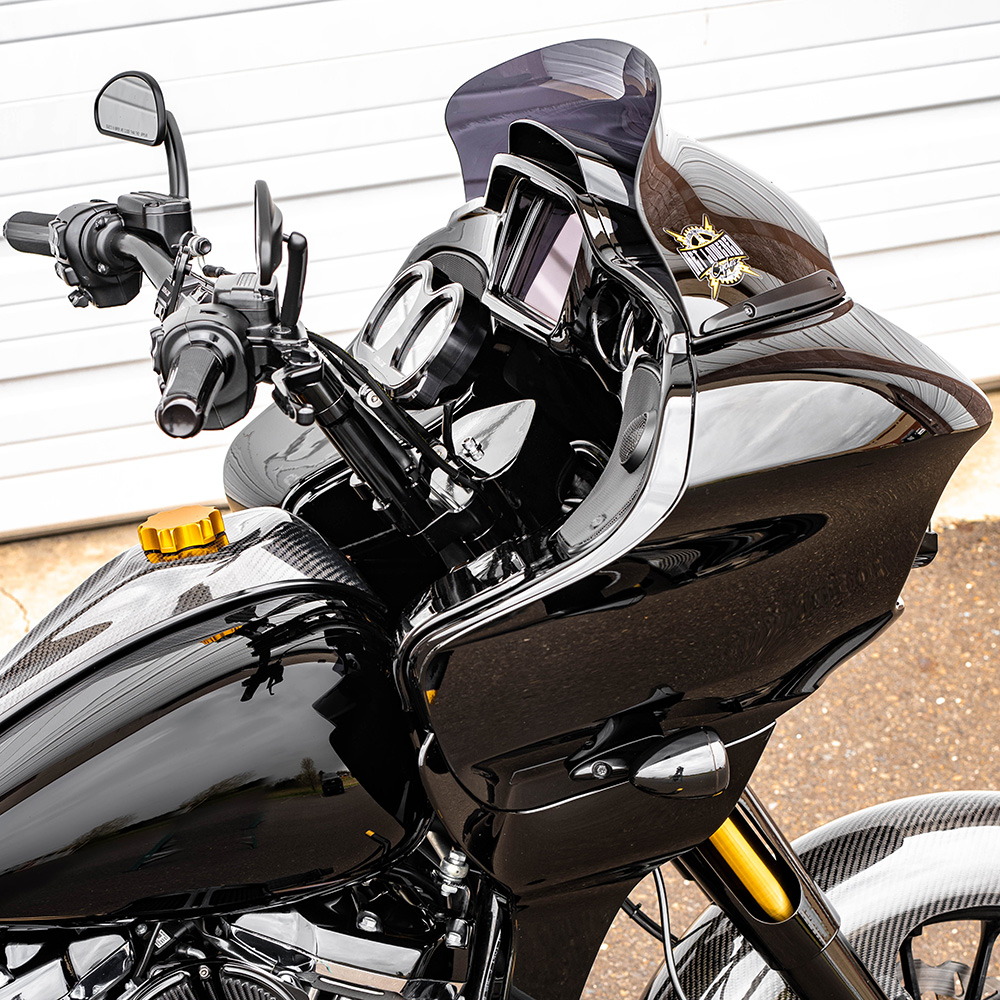 Rotors
We used Galfer Wave Rotors on both the Front and Rear.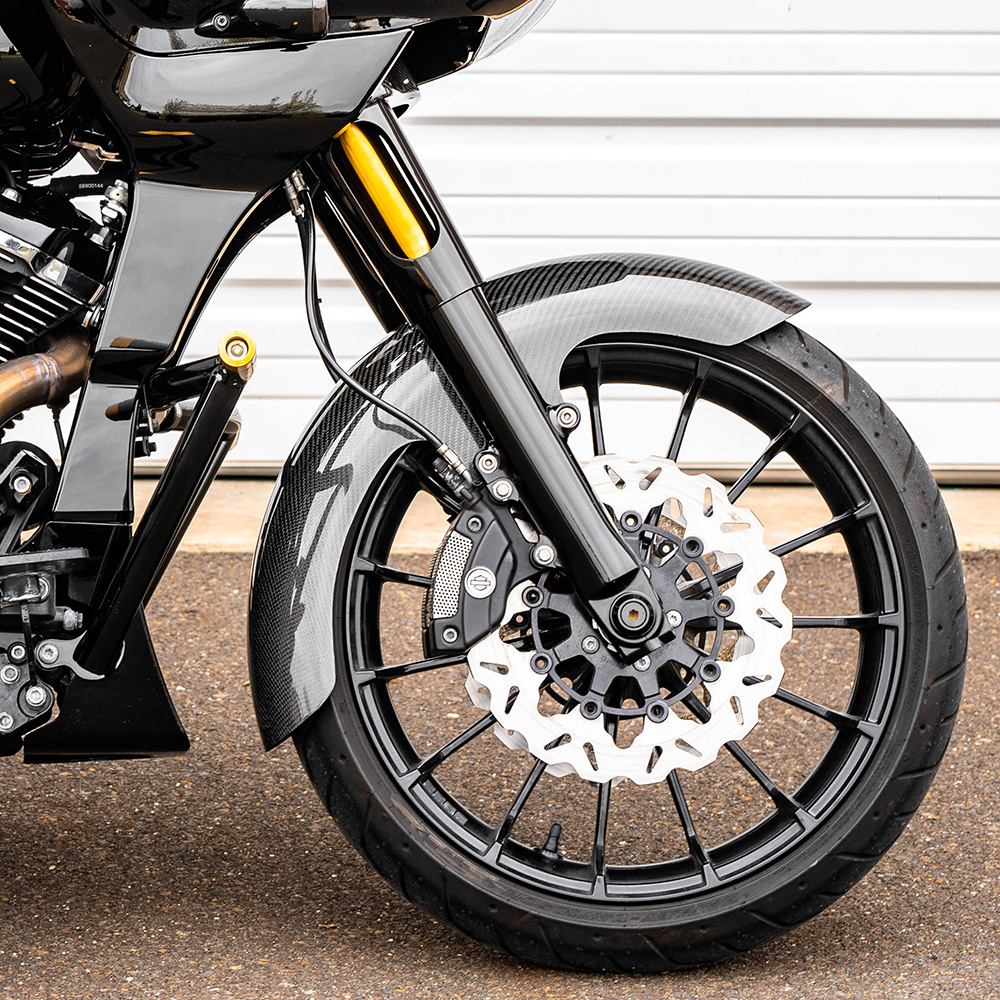 Carbon Fiber: We really liked the quality from Hofmann Designs and find their pieces to be the best fit. We used the Dash, Triple Tree Cover, Mid Length Front Fender and Rear Fender.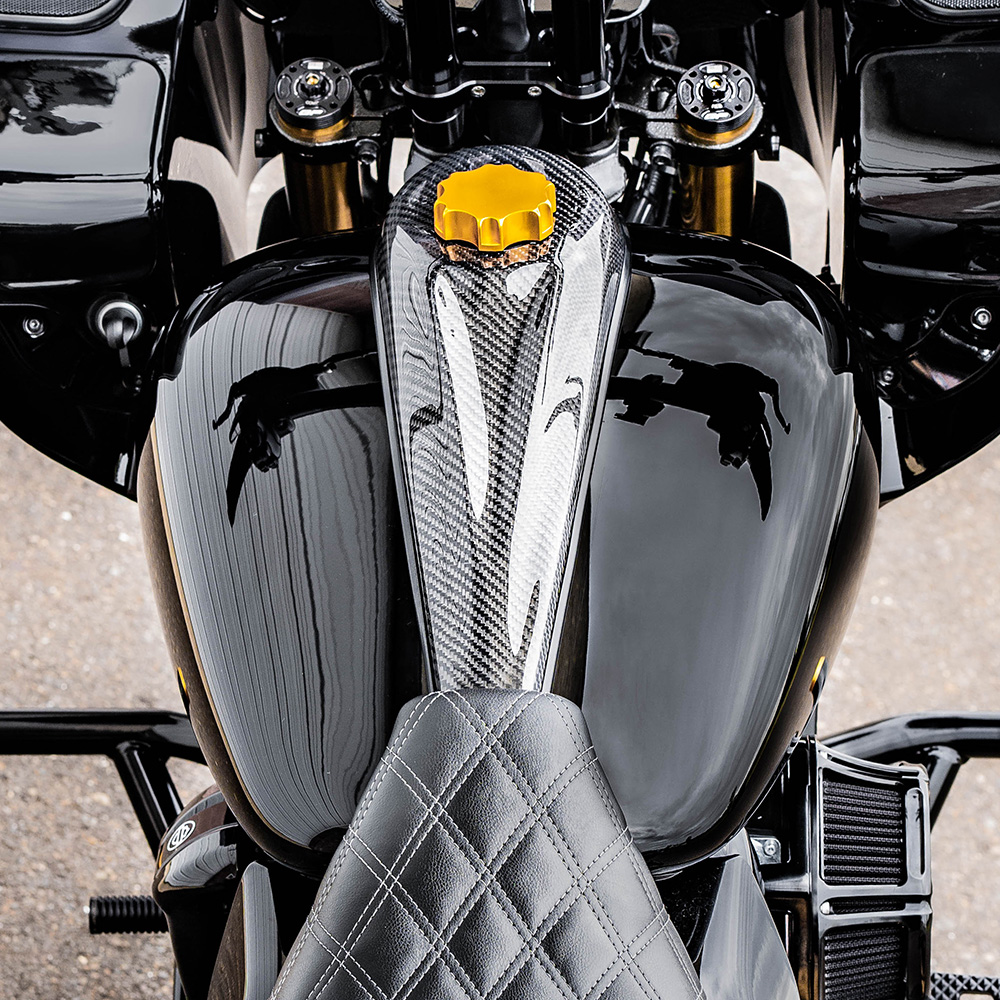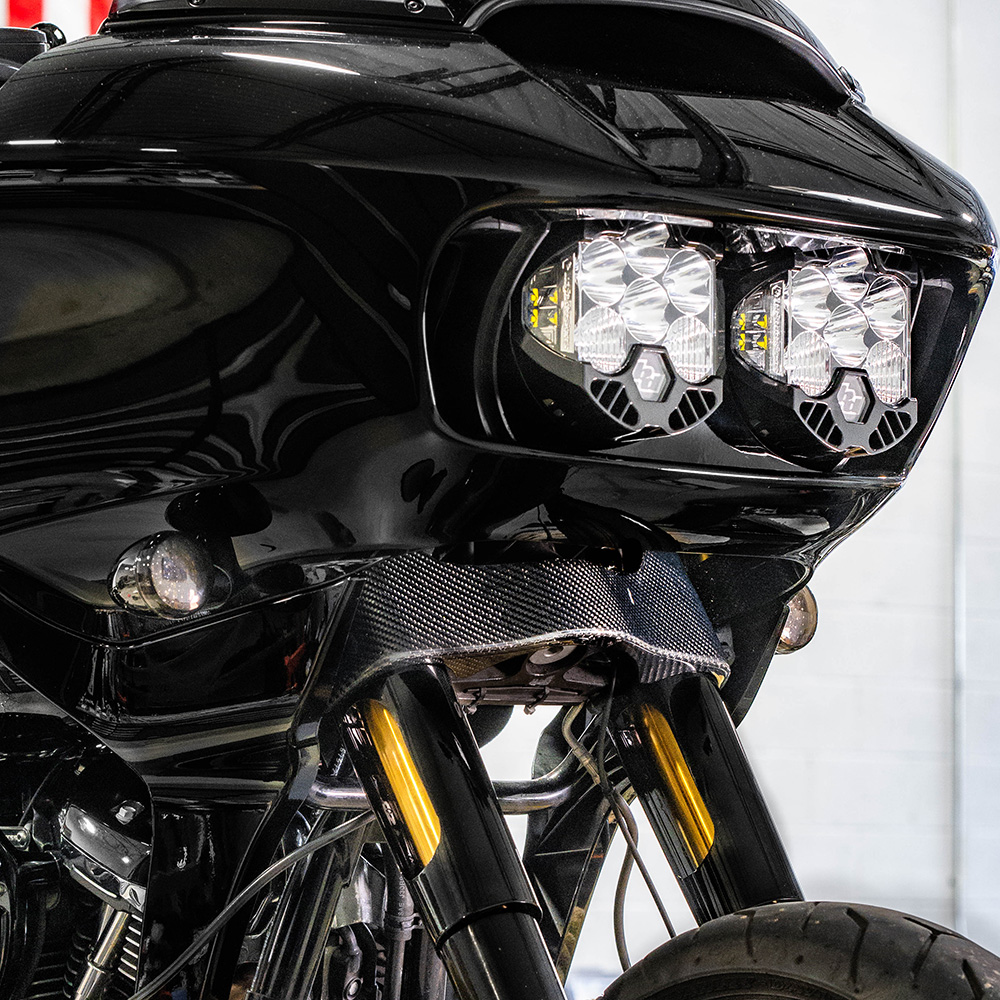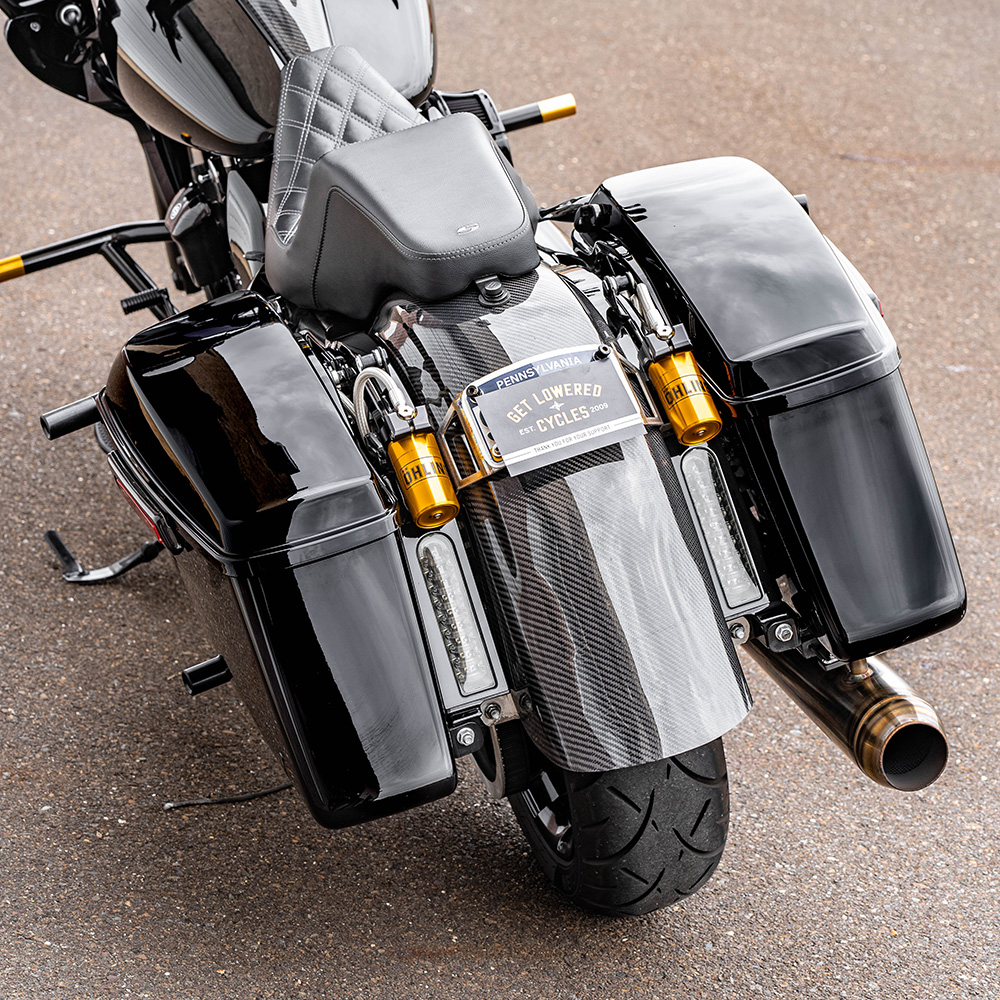 Motor:
We will most likely upgrade this motor to a 128" kit, but for now we installed the S&S 475 Cam and paired it with the HPI Full Length Pipe and Arlen Ness Method Air Cleaner.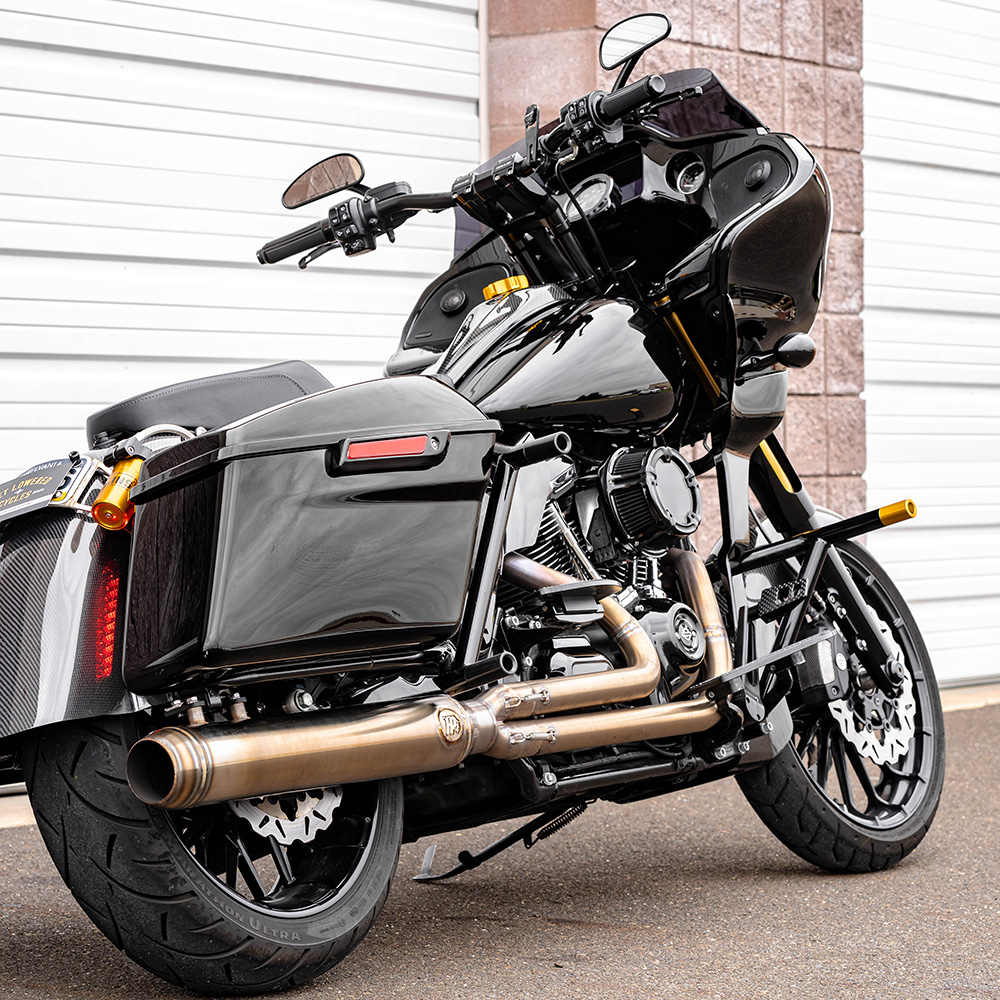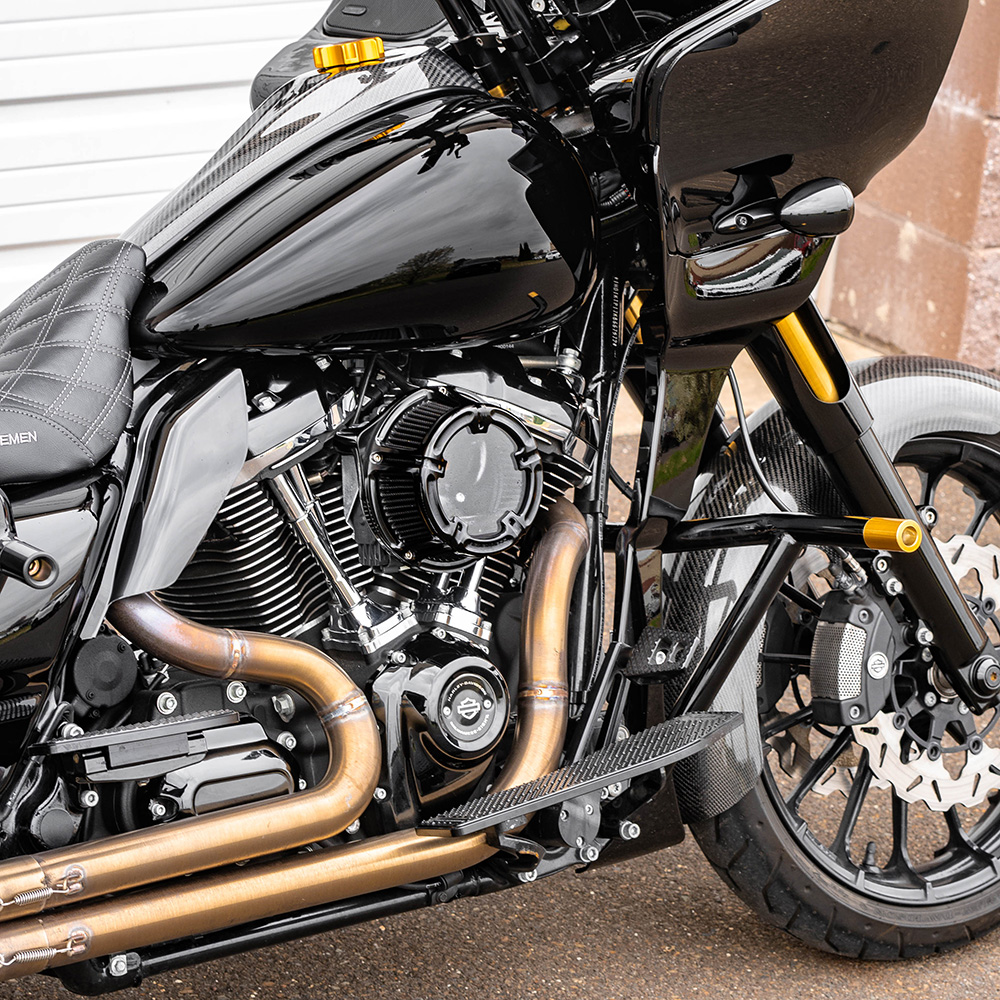 Foot Controls:
Thrashin Supply Bagger Driver Floorboards and Passenger Boards, Brake Arm/Pedal and Shift Peg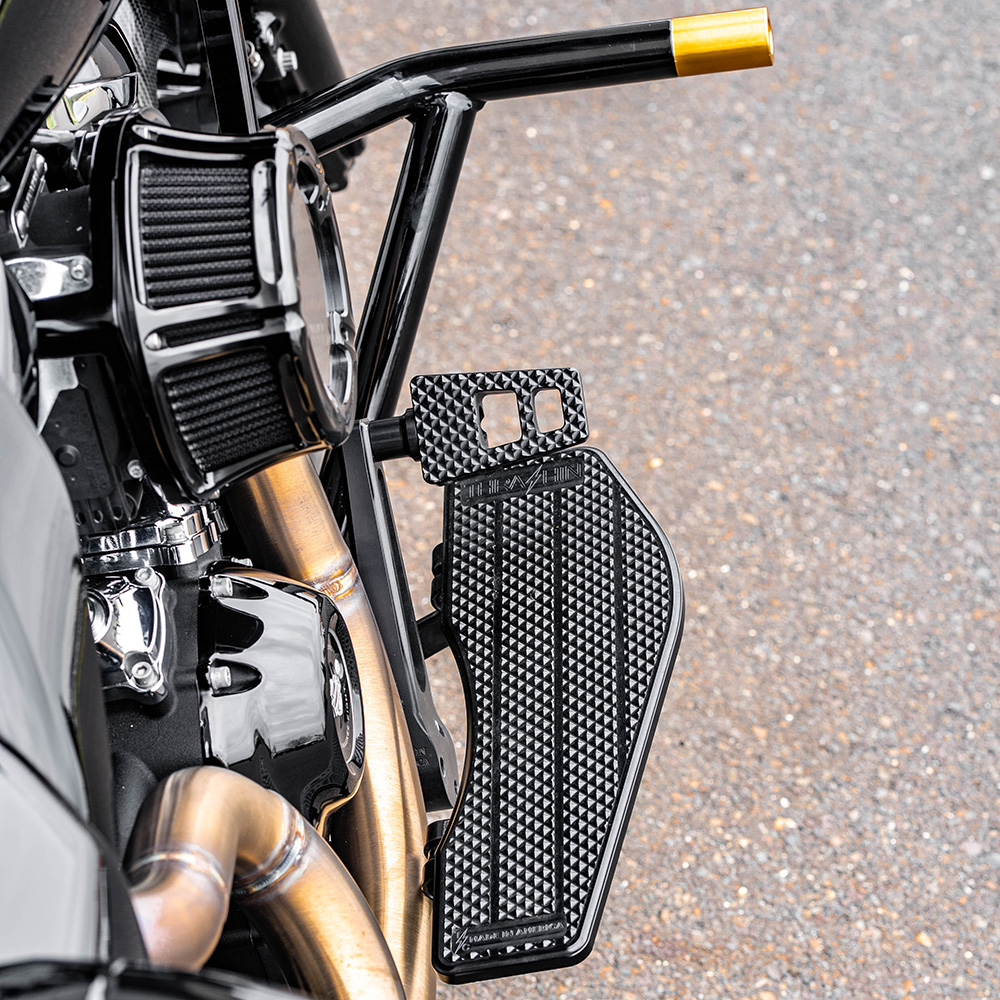 Seat:
Custom Saddlemen Step-Up Seat with Silver Front Lattice Stitch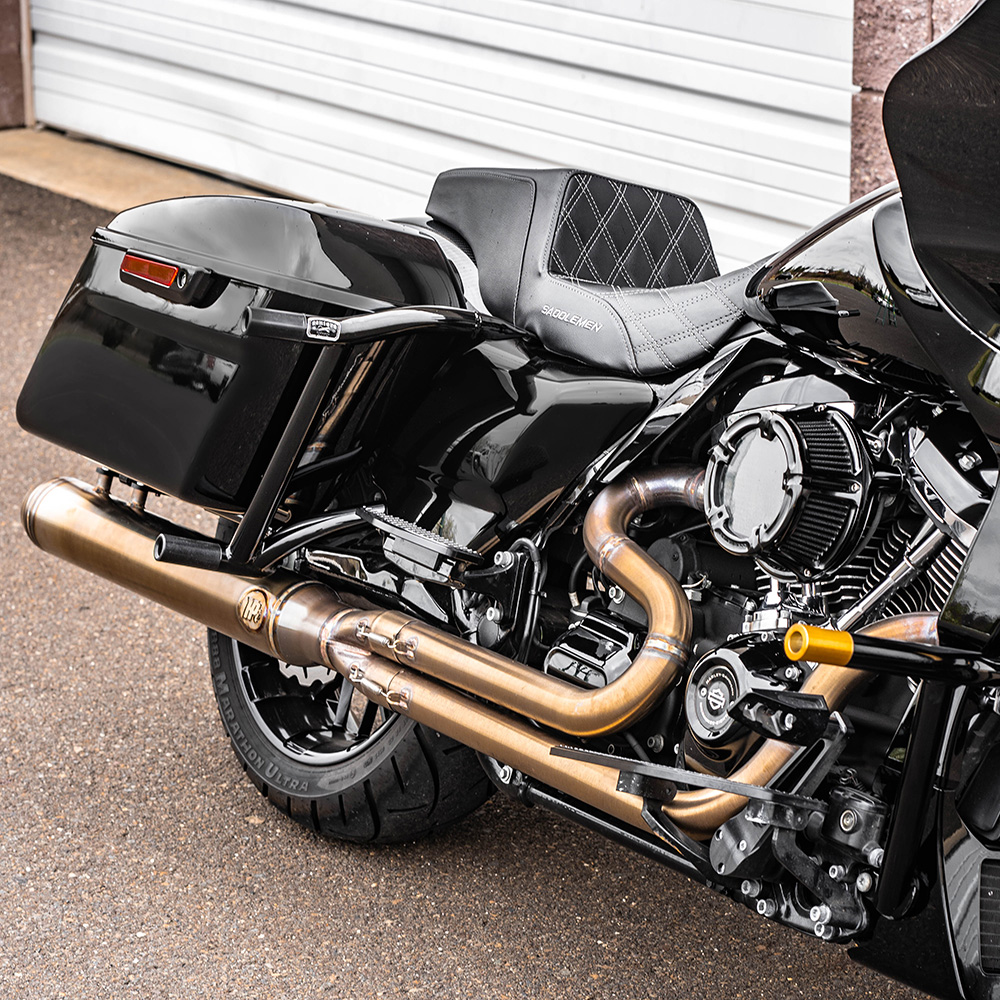 Crash Bars:

Front: SBC Performance Bro Bar with the Gold End Cap
Rear: Santoro Fabworx Not Yo Daddy's Bag Guards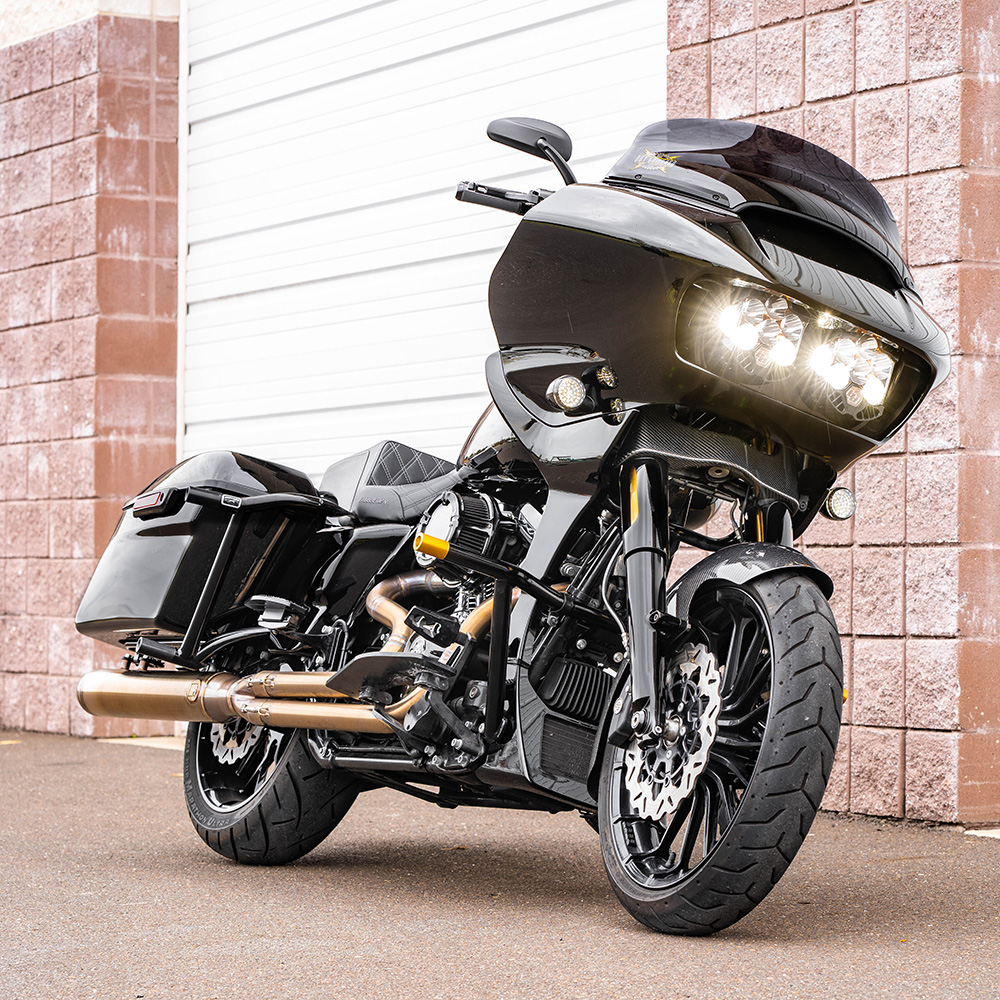 A few of the custom pieces we did in-house on this bike were the fork boot covers and the triple tree cover under the Kraus handlebar setup. The fork boots are actually +2" over stock length and we cut the openings on either side to expose more or the gold fork tubes. We sent them out to powdercoat for a clean finish.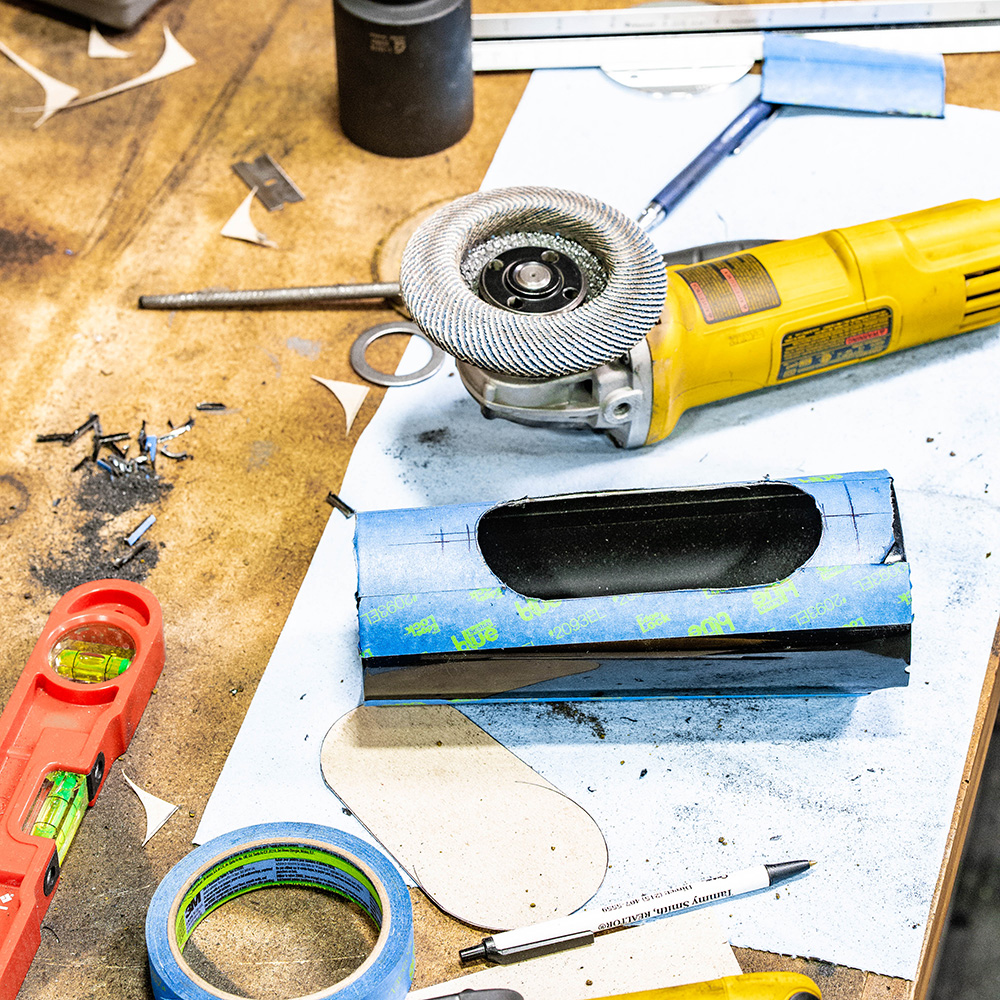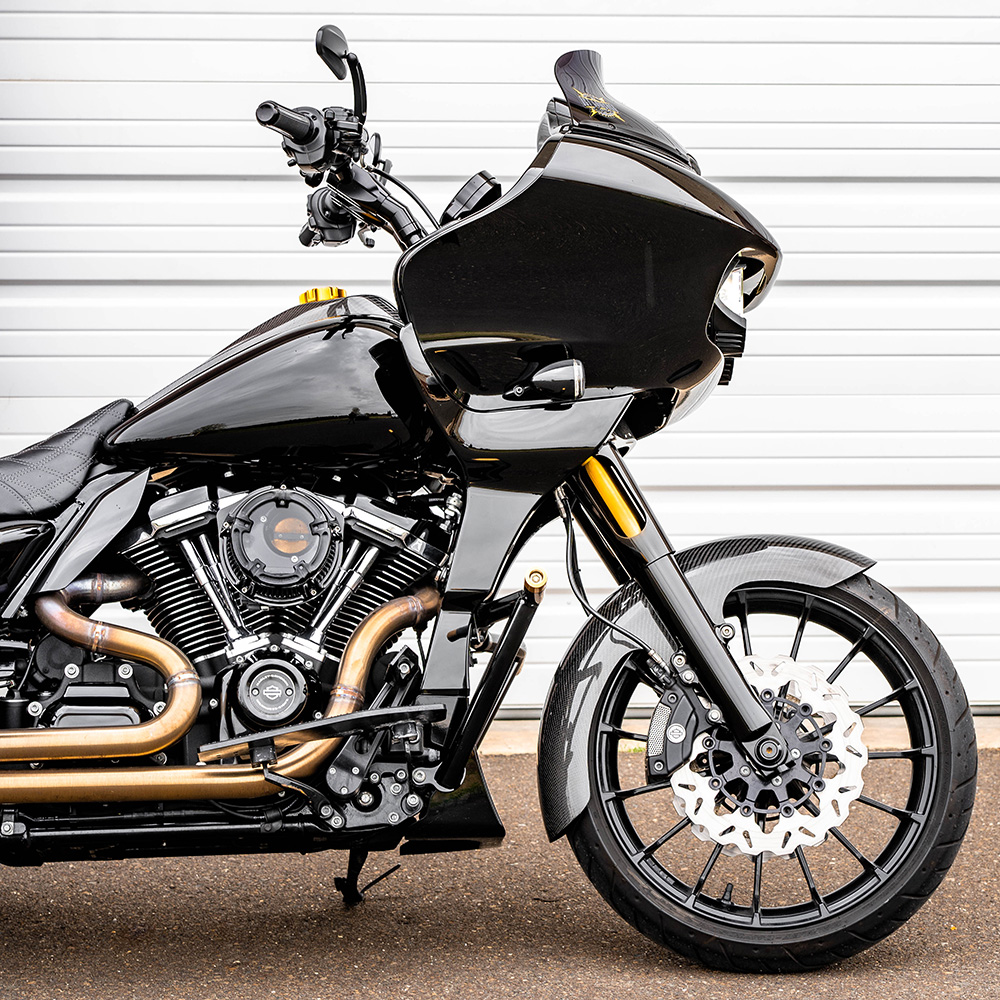 The triple tree cover we install on all the bikes that have come in for the Kraus handlebar setup up. We designed them specifically to fit with the Kraus bar setup.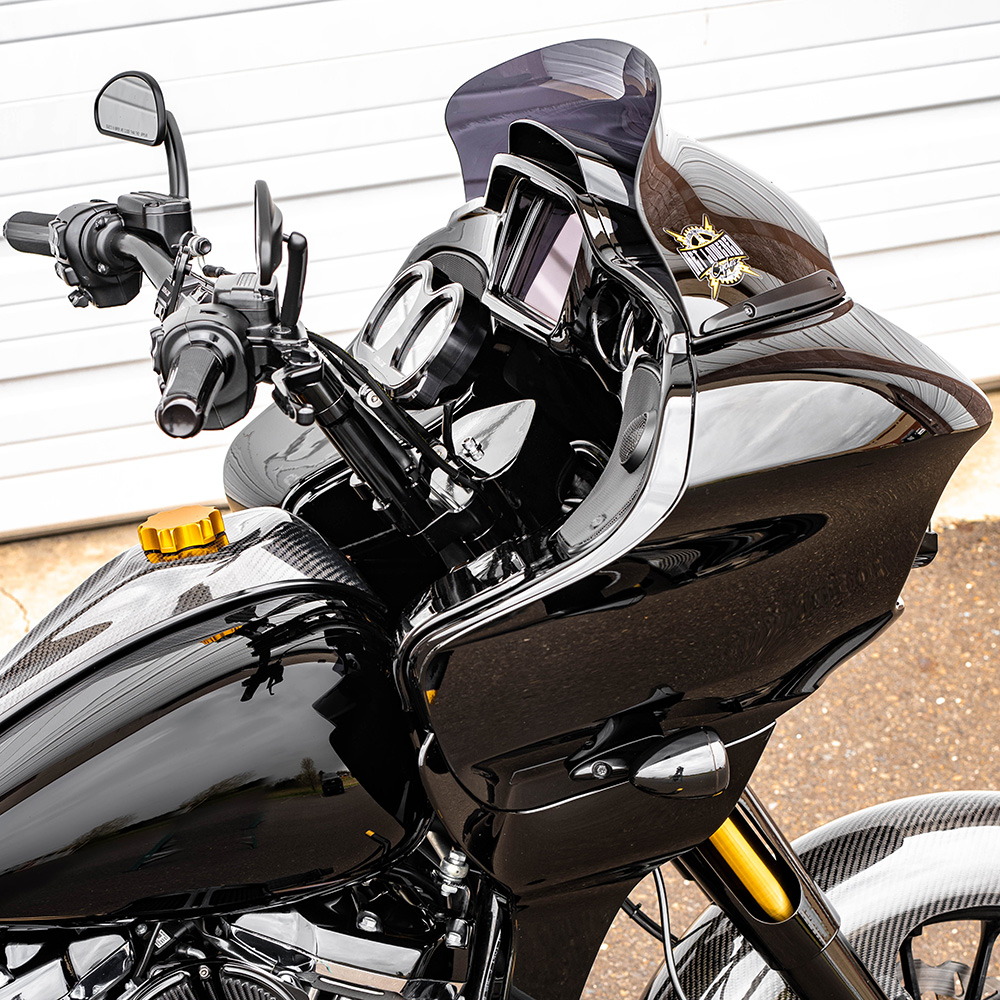 Hit us up if you have any questions about the products used or the bike. If you're local to the Philly, PA area and are looking to do motor work, Dyno tuning or a really nice build like this give us a call or shoot us an email cs@getlowered.com.
Recent Posts
LA Choppers reached out to us recently about running their new Thresher bars on our 2020 shop Roa …

We just wrapped up a Trask Turbo install for one of our local customers. Really happy with how th …

We just completed another Road Glide build that has some upgrades on it that will make you do a d …