One of the first things riders change when they get a new bike is the seat. Weather they just want to improve the look of their bike or need a seat that can take them the miles, a seat can dramatically improve your riding experience.
We took a closer look at some of the most popular 2-Up seats currently on the market from top brands and installed them on our shop 2020 Road Glide, to help you decide which one you might want to throw on your ride.
First up:
San Diego Customs Pro Series Performance Gripper Seat
This is definitely a performance oriented seat designed with the best materials to gives riders support and comfort on short or longer rides. It has an aggressively scooped lumbar design and covered with the Gripper material in the driver lumbar and passenger area for extra traction. The driver seat has a smooth carbon-fiber cover paired with the Lattice Stitch design to really give your seat that race look and feel.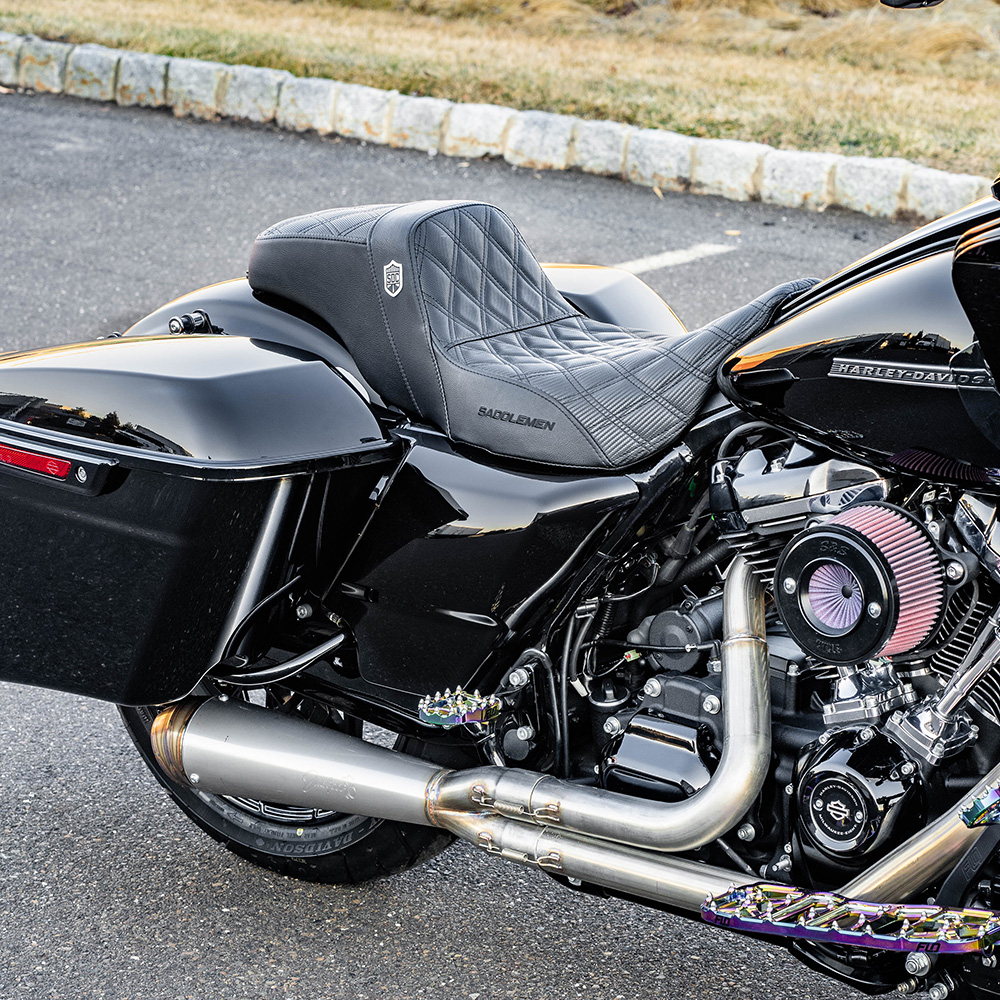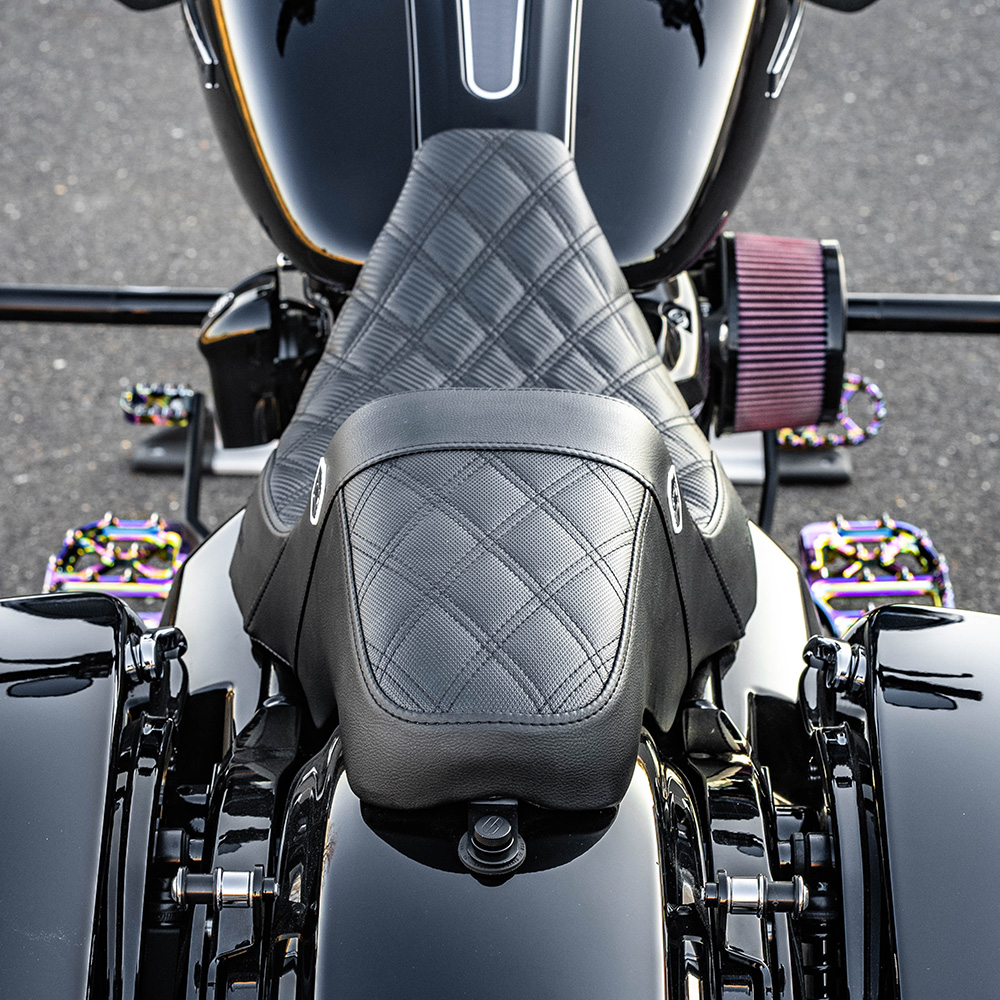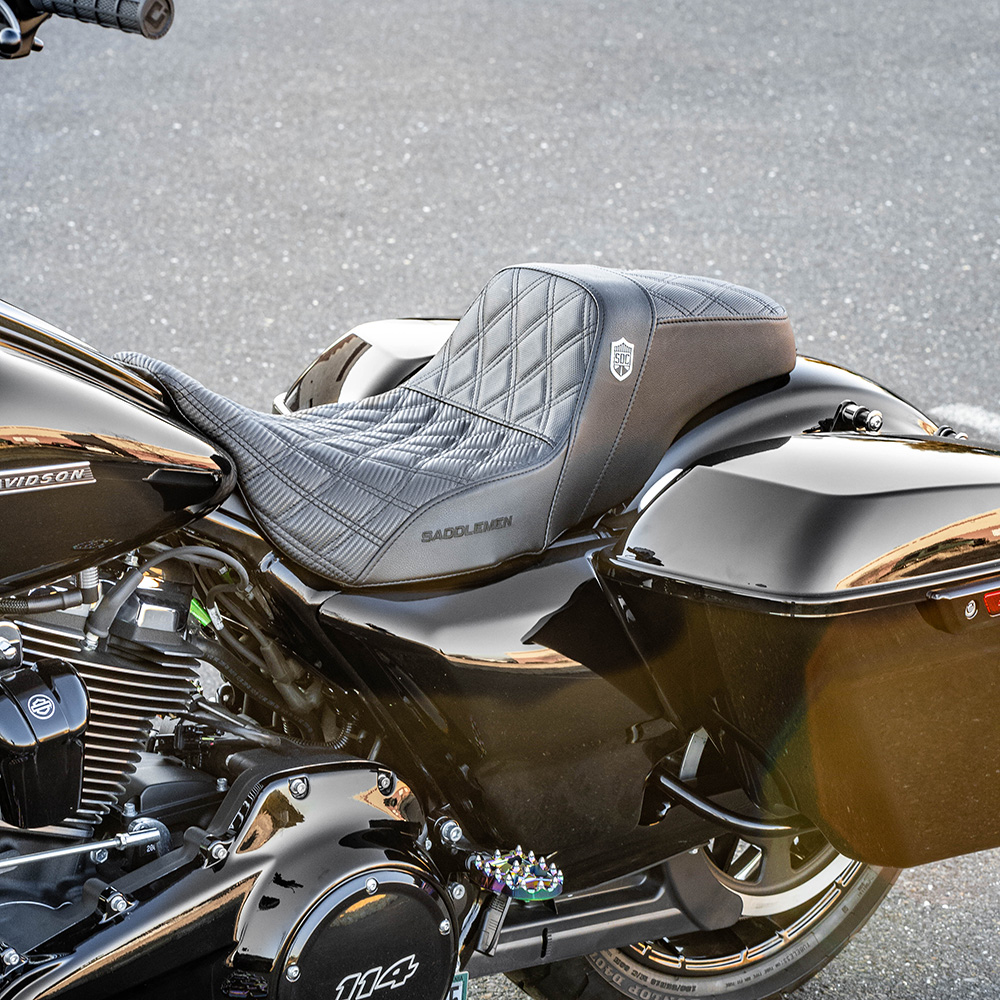 Saddlemen Rear LS Step-Up Seat
The Step-Up has become one of the most well recognized seats in the industry. Saddlemen was early to come out with this sportier style seat, and since then many companies have taken the design, made a few modifications and put their label on it. The Step-Up has a more square design. You can get it in either Black or a Brown cover with many stitching options to choose. The one we took a look at here has a smooth driver seat with the Lattice Stitch (LS) only in the rear section.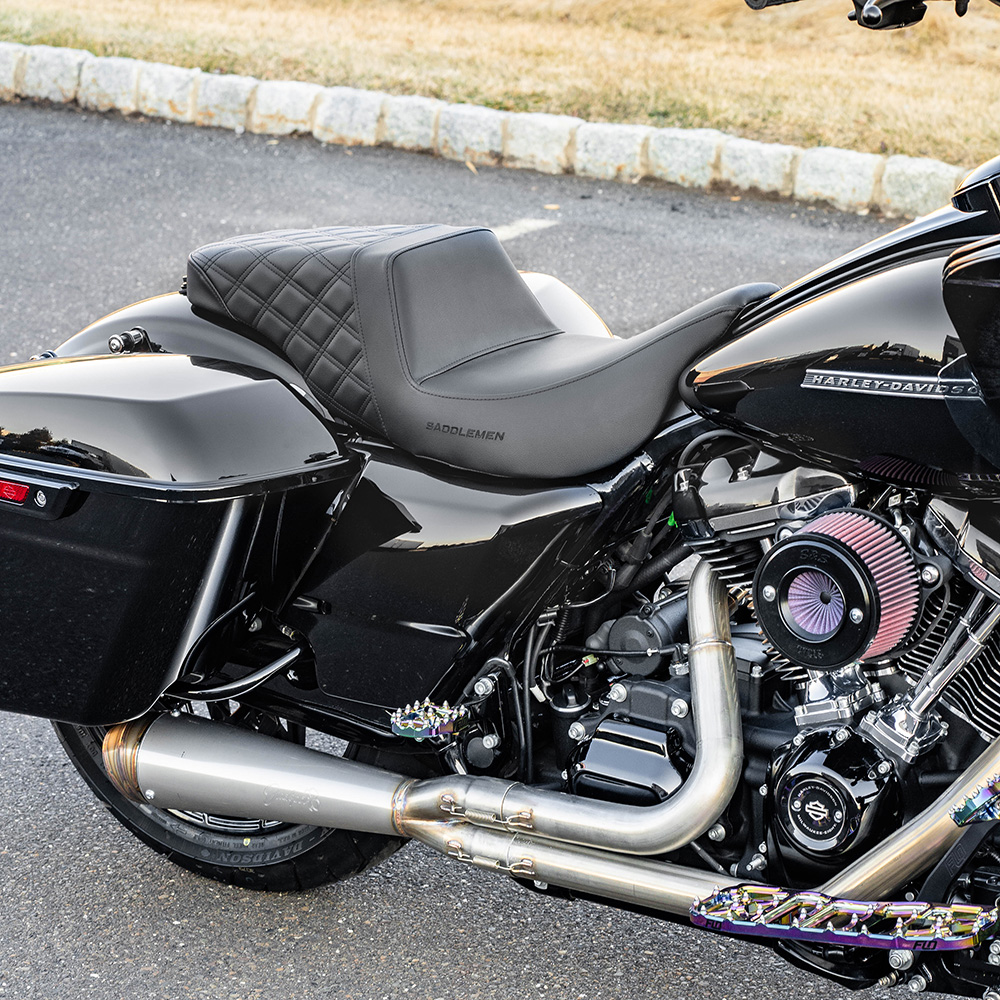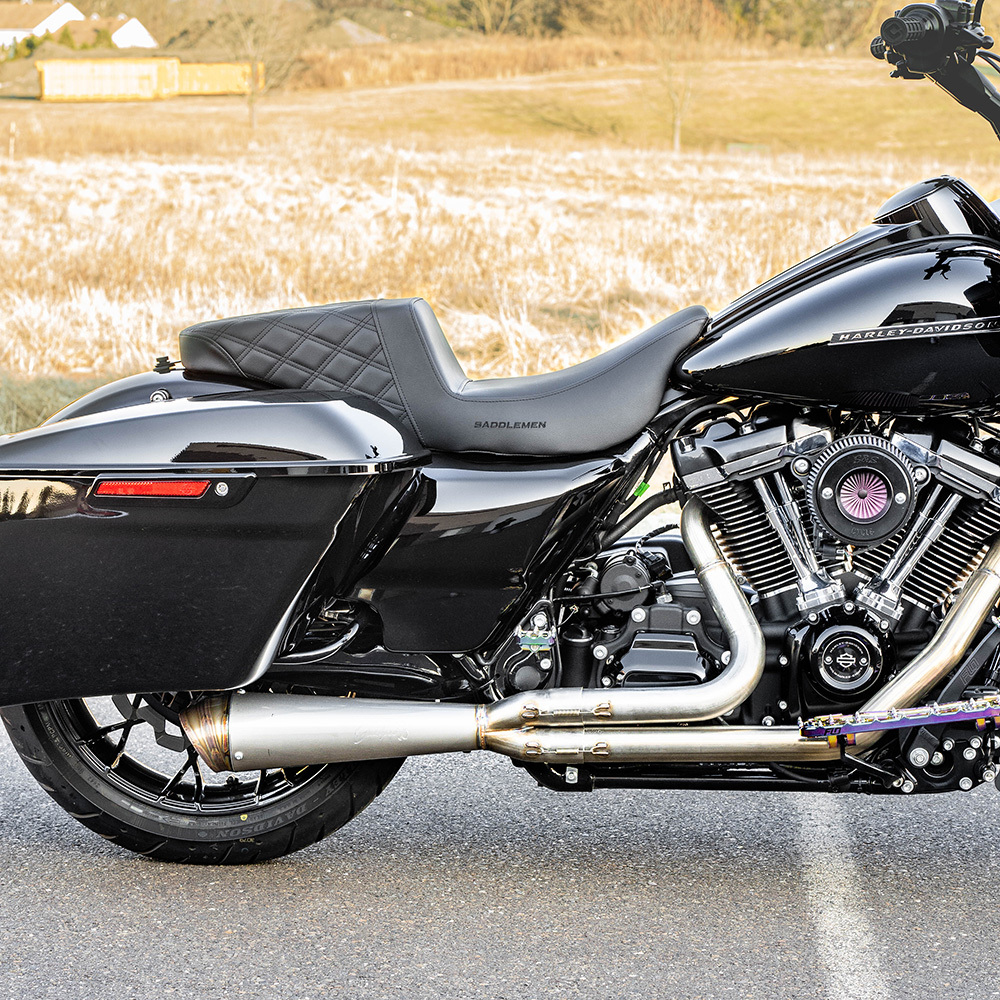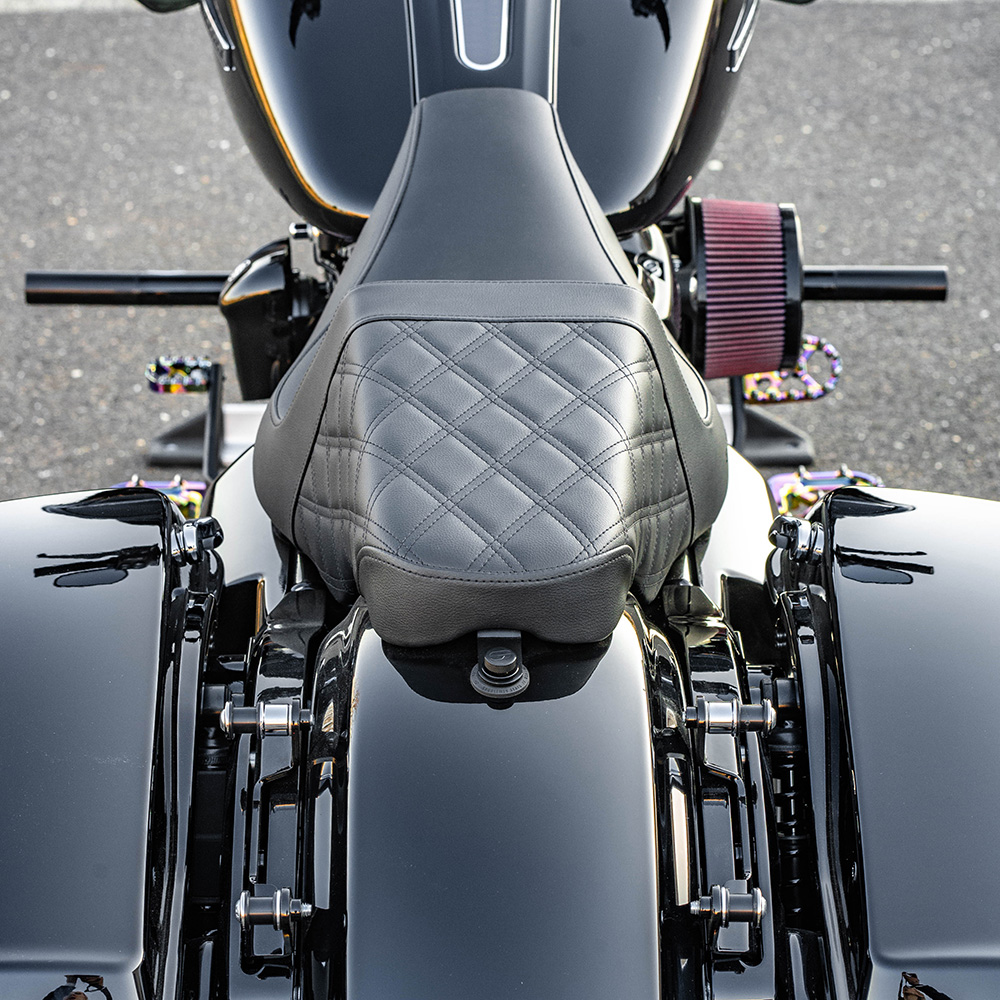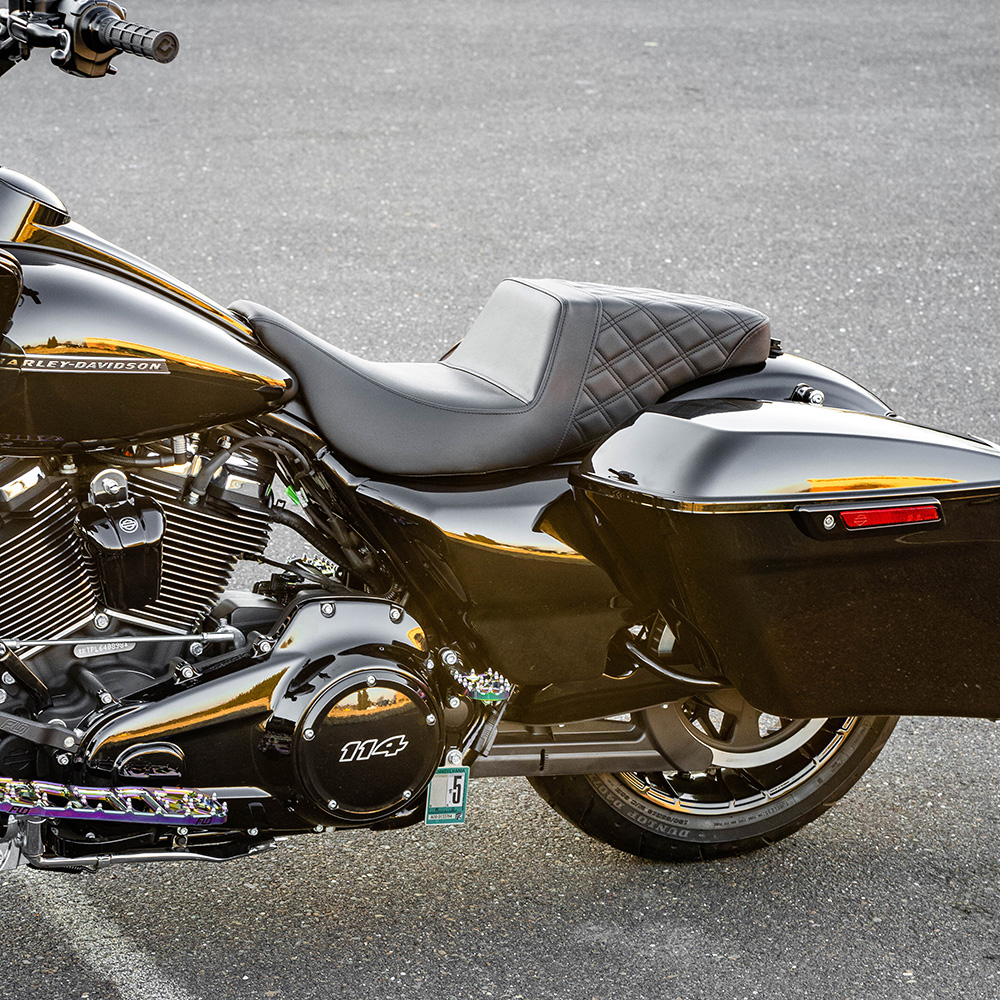 Mustang Squareback Tuck-N-Roll Seat
This seat uses a split-panel tuck-&-roll design with contrasting smooth and perforated vinyl for a clean custom appearance. The recessed cross section helps alleviate tailbone pressure. The scooped lumbar section offers plenty of back support. Classic side stitching and brass grommets help give this seat a sporty design.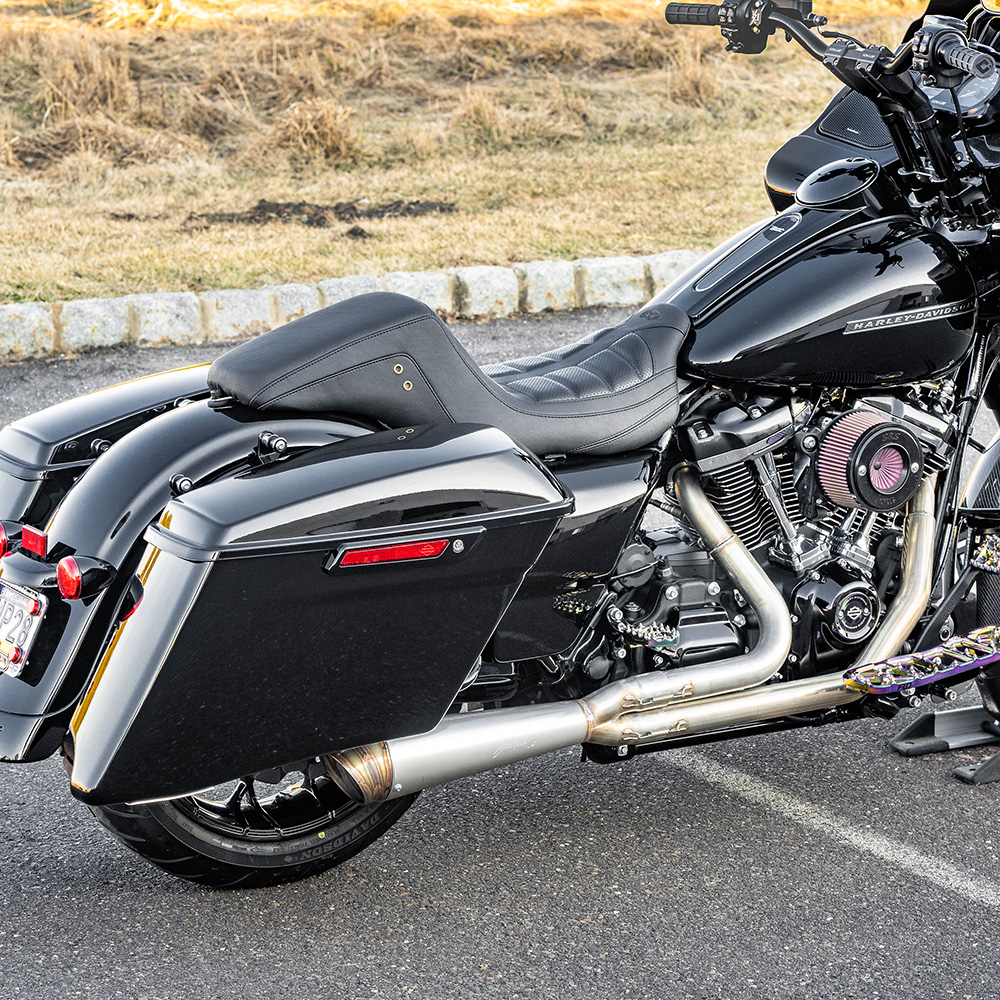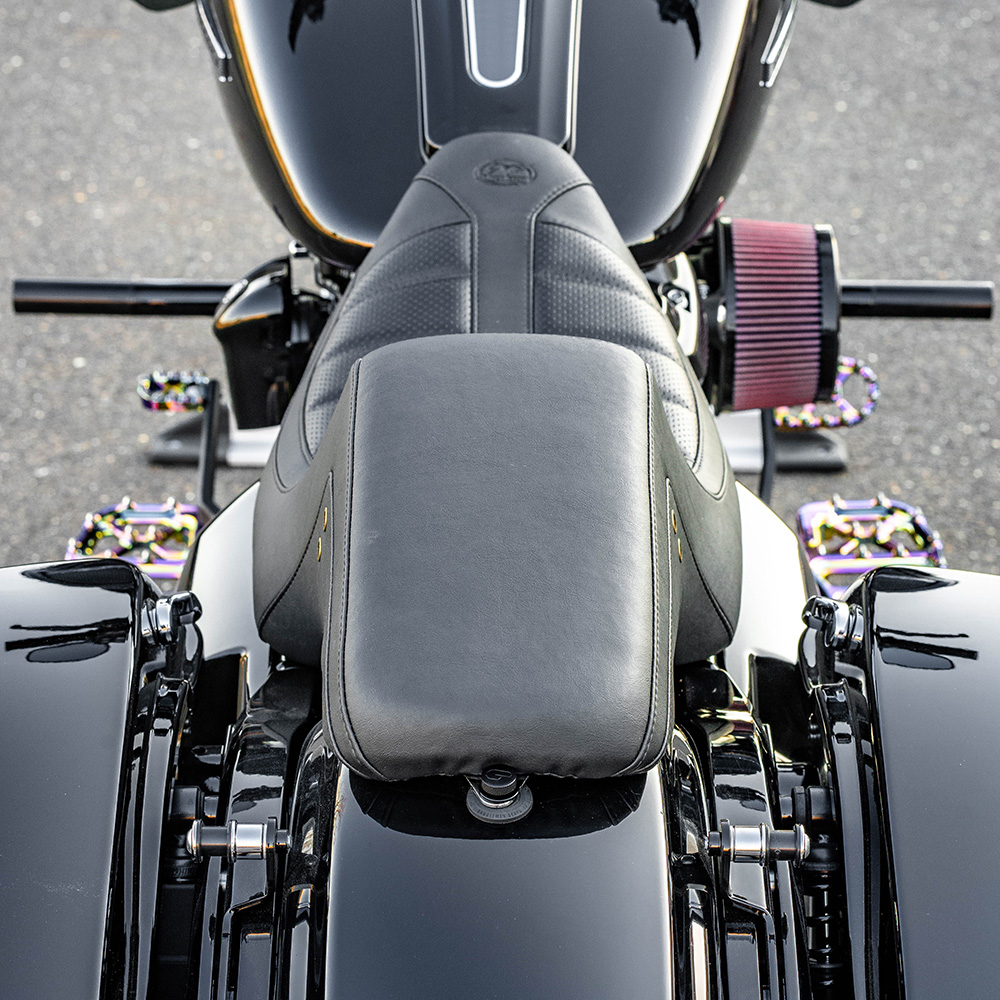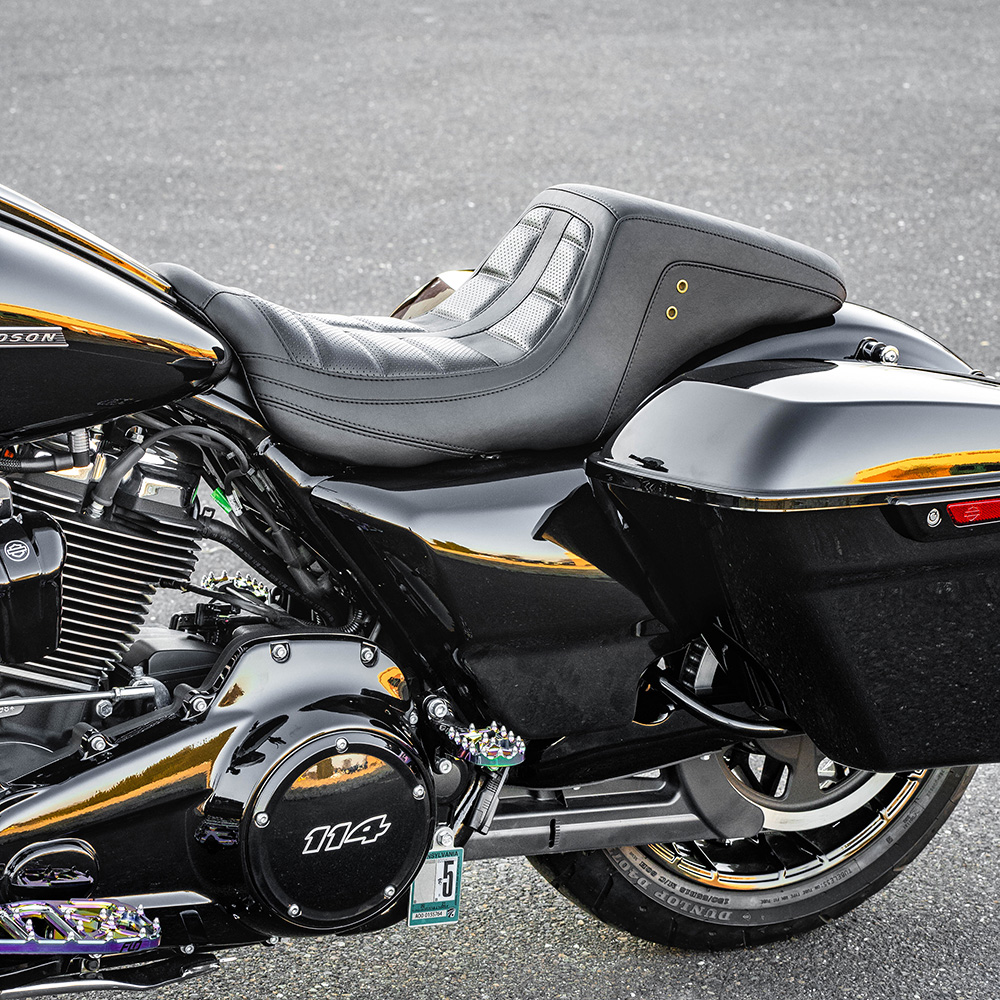 LePera Kickflip Seat with Grip Tape - Diamond Stitch
The Kickflip features a squared off lumbar section with a chunkier tapered tail section. This seat combines a few different elements that really makes it stand out. The driver seating area is covered with a Grip Tape that gives riders better traction all around, plus the diamond stitch throughout. The rear section has detailed stitch work over a smooth Naugahyde cover.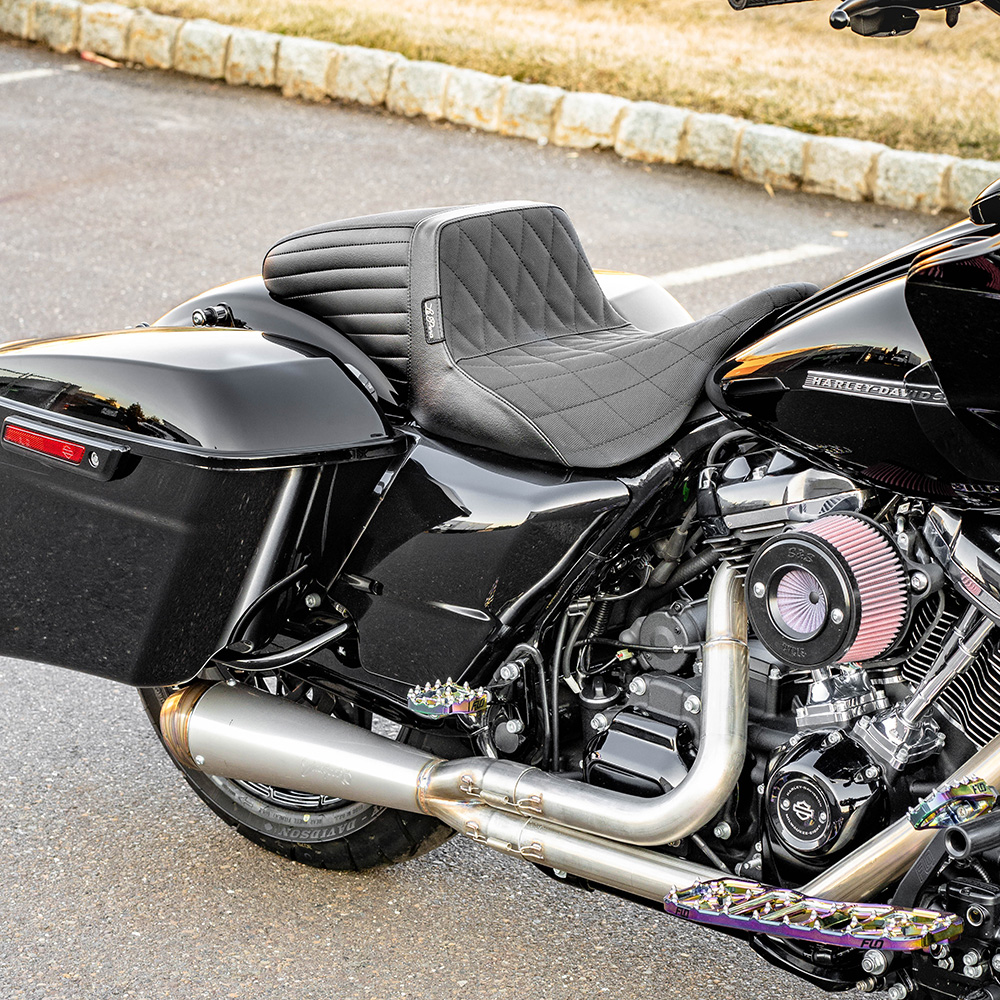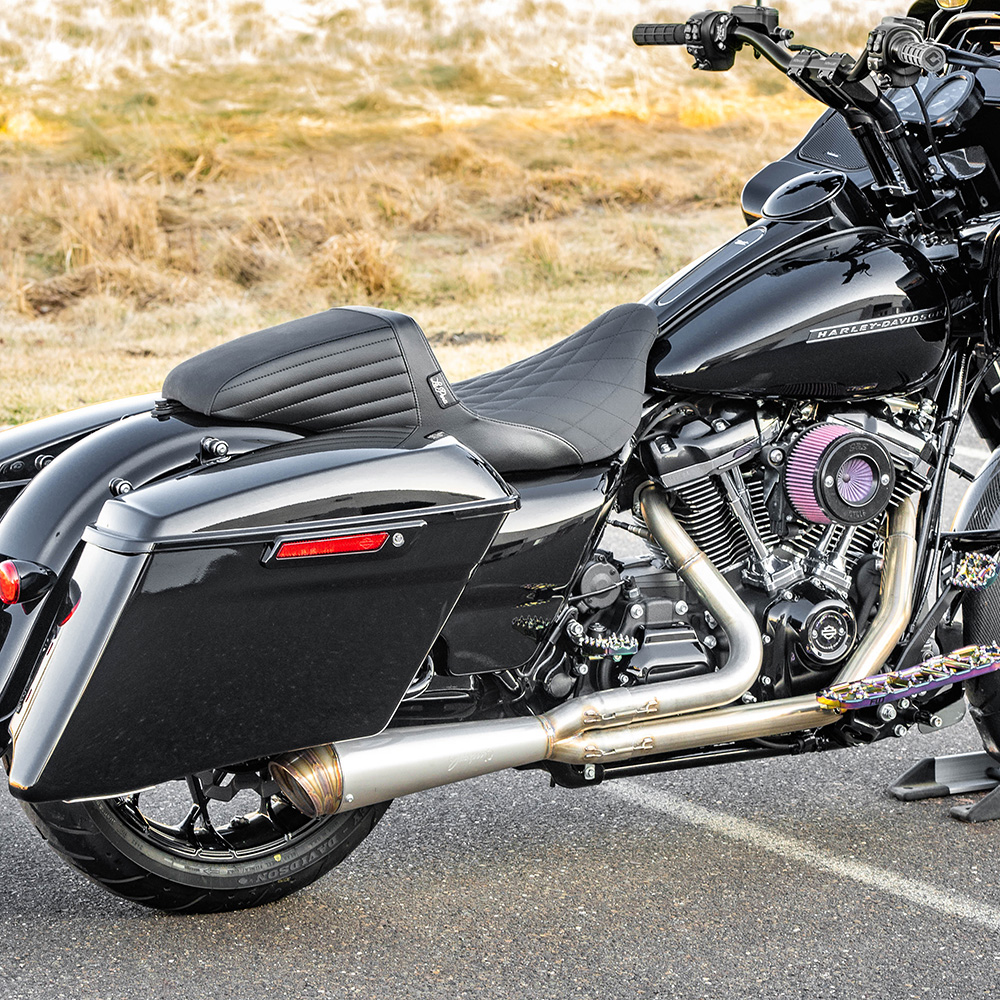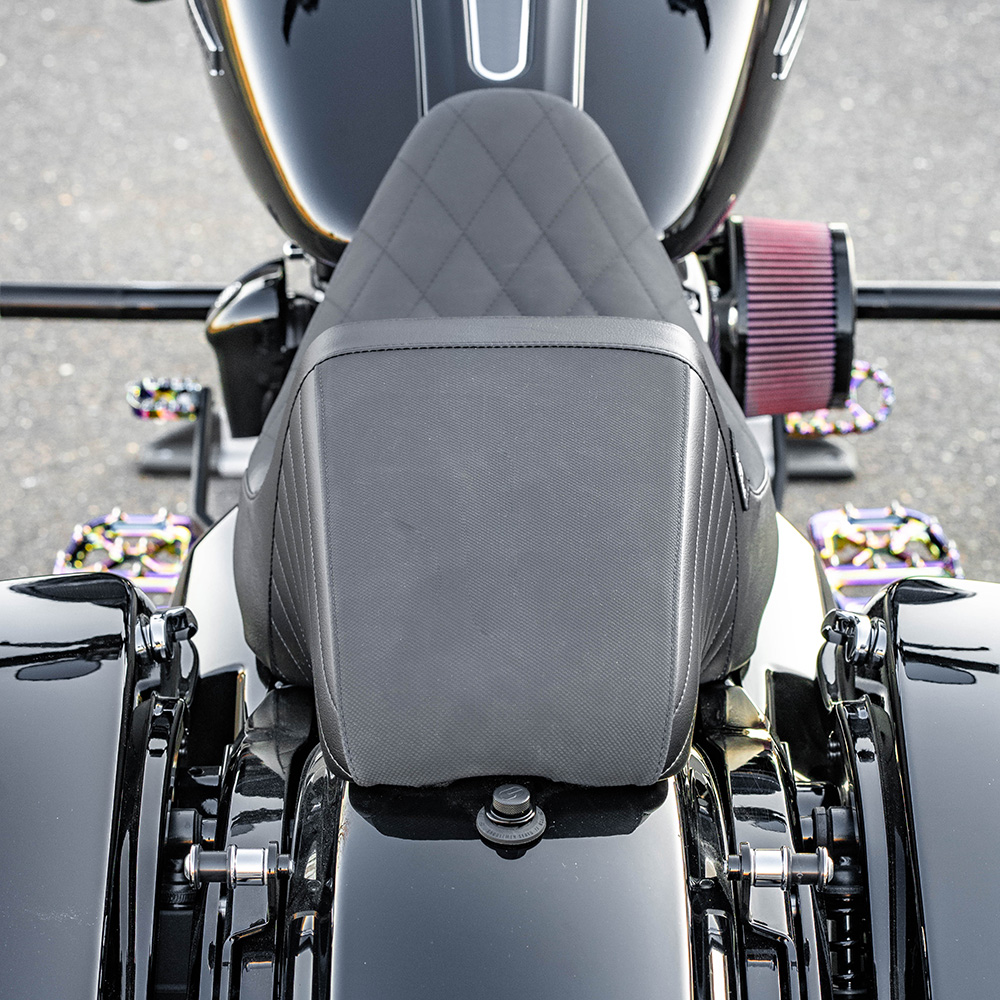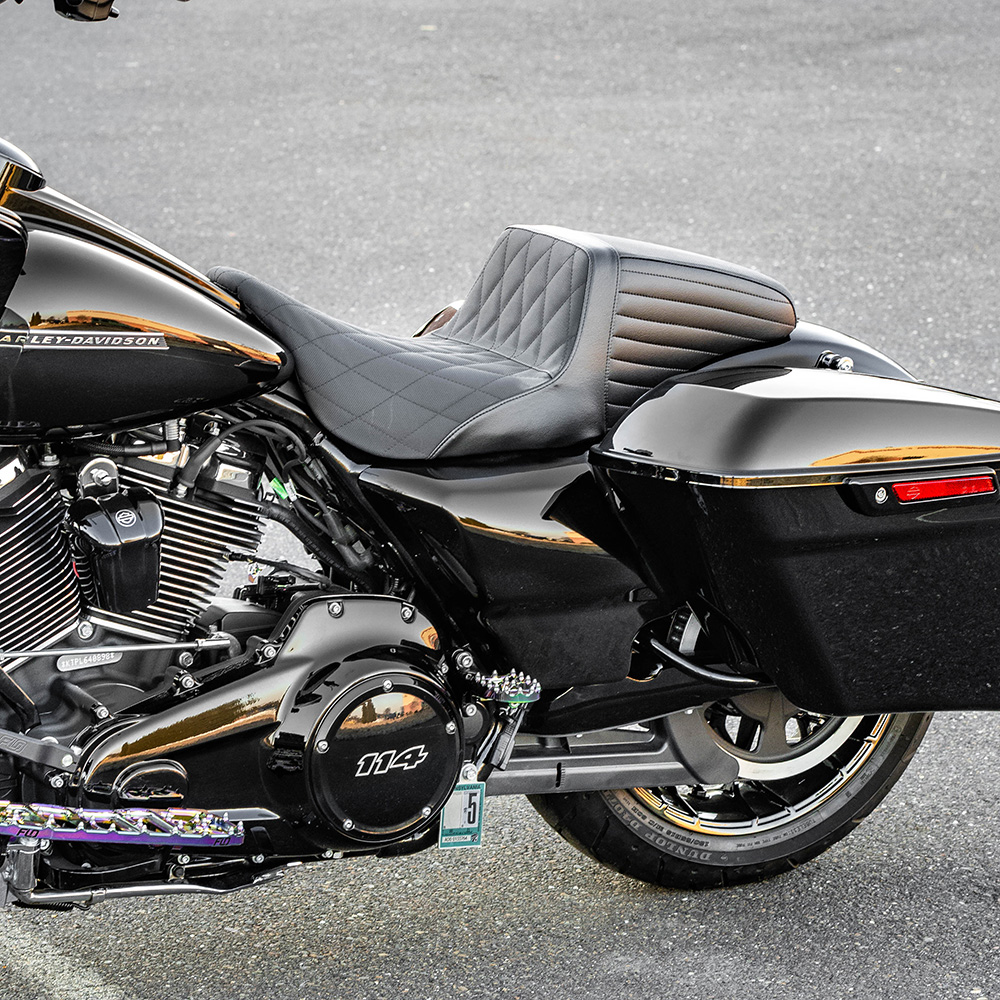 Kraus/Saddlemen Moto Pro Series Seat
Kraus teamed up with Saddlemen to combine the best in materials & craftsmanship with the latest design and style. This seat has a sleek contoured design that utilizes a center channel to alleviate pressure while giving the seat an unique style. It also features a combination of smooth and carbon-fiber weave sections. Underneath you'll find the GelCore™ and Ultra-Foam that creates the perfect balance of rigid and plush.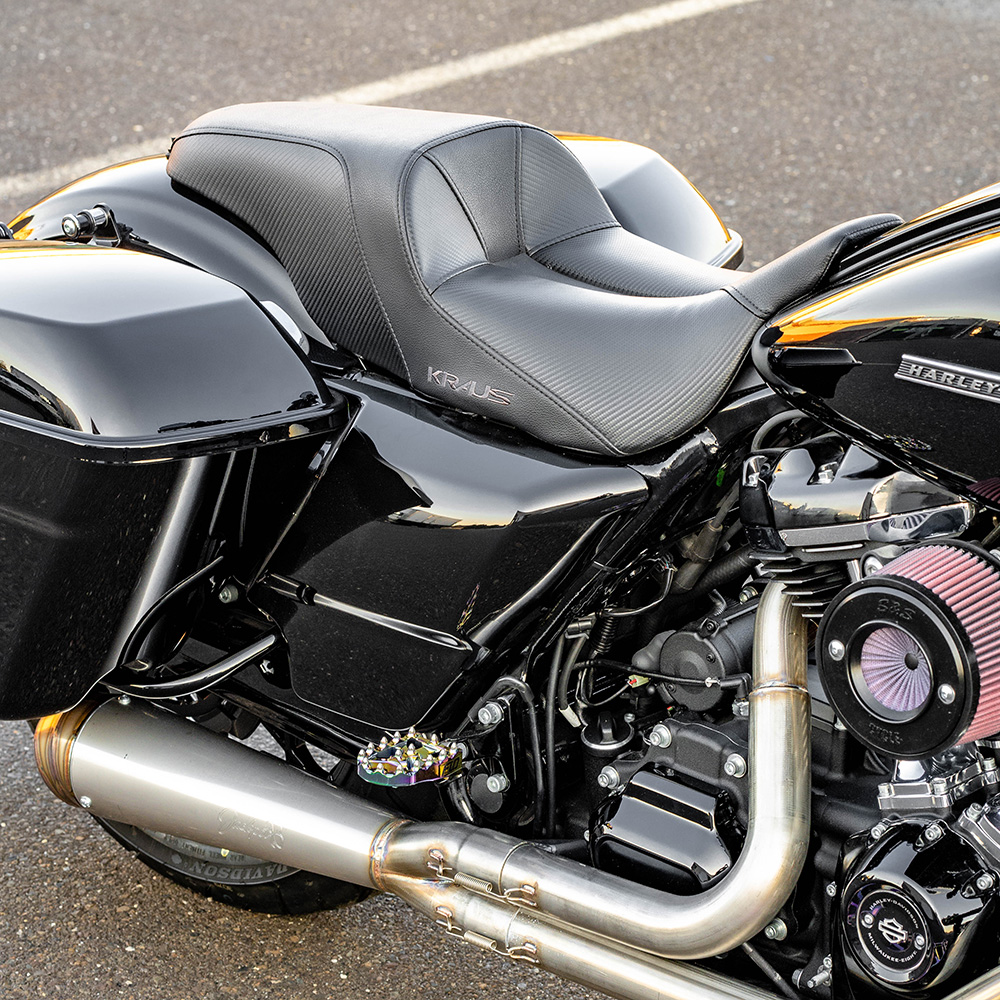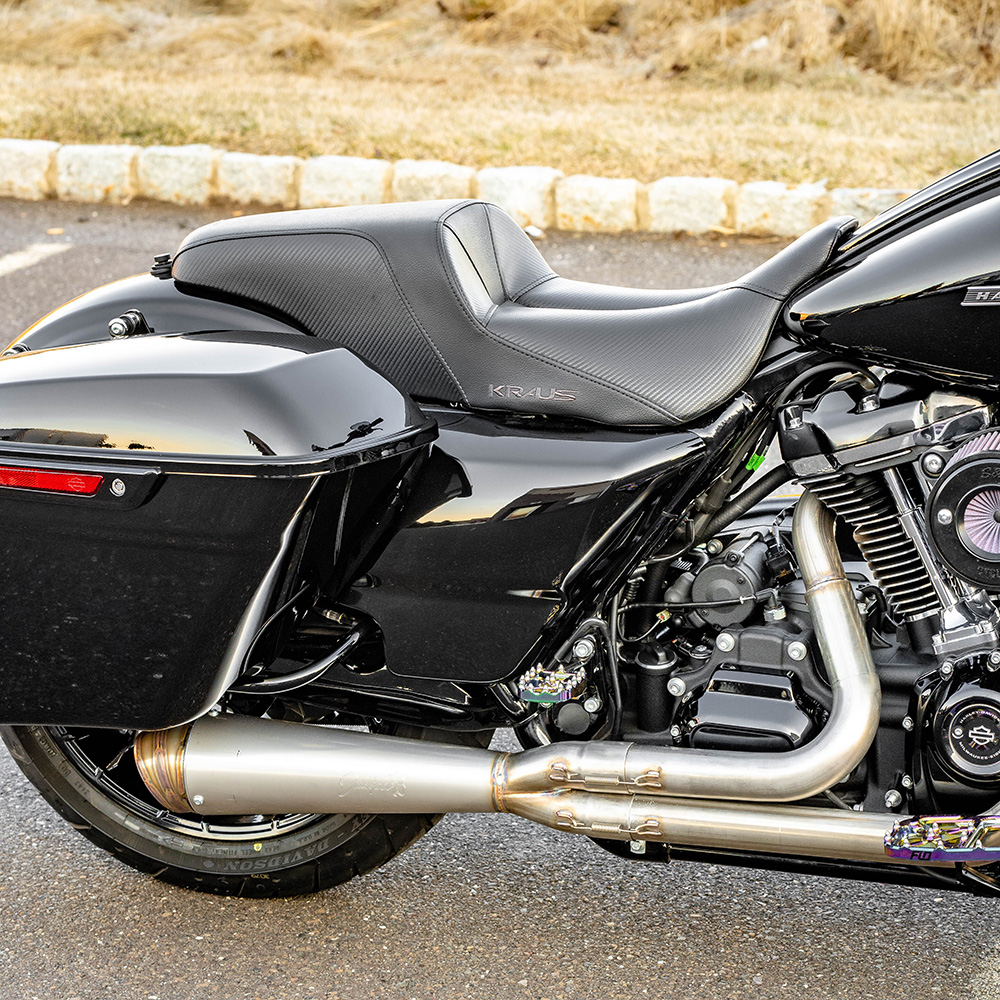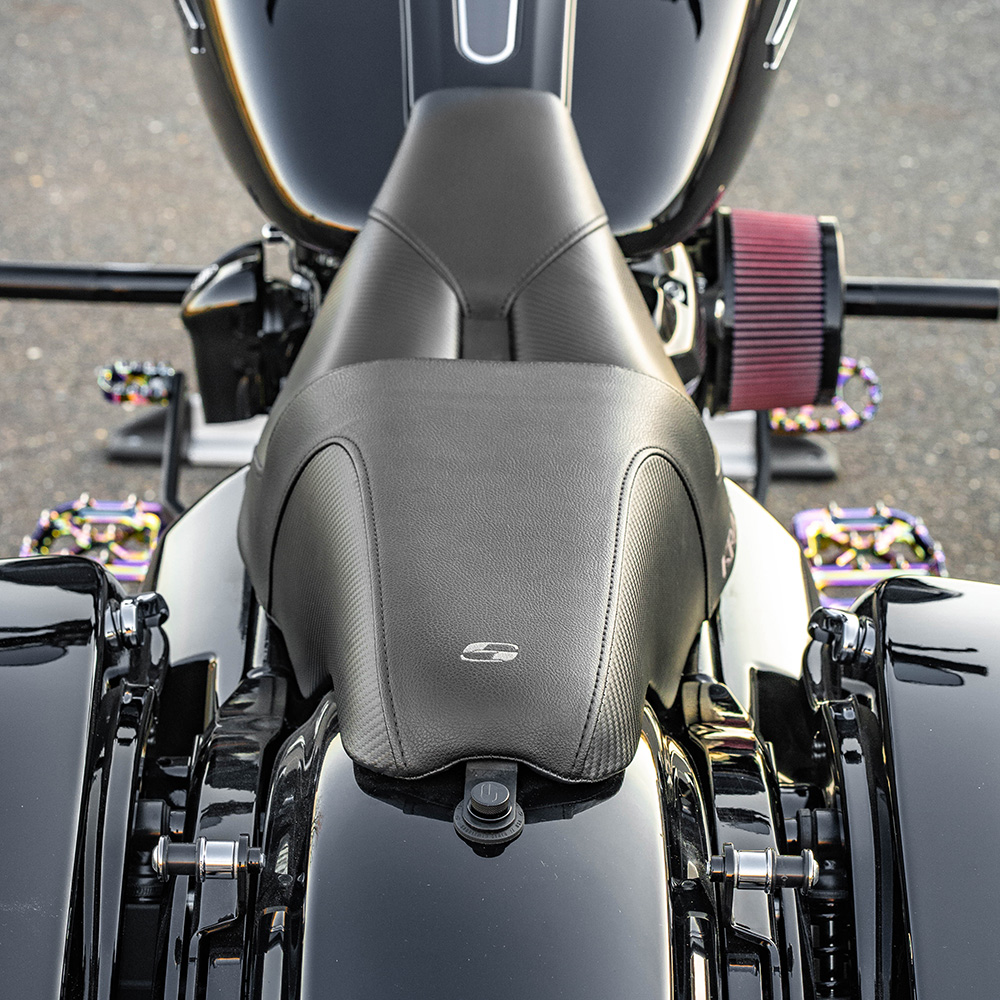 Saddlemen Road Sofa Seat with Lattice Stitch
While this seat might not be know for having the sportiest style, if you are looking for a seat that will take you the miles without fatigue and soreness - the Road Sofa would be at the top of the list. It uses Saddlegel in the driver and passenger seating area and is paired with progressive density foam for the ultimate in comfort. It has a generous seating area for both the driver and passenger, with plenty of support for the driver. This seat will raise you up slightly compared to stock due to the thickness in padding. Both seating areas are perforated to help keep you cool, even on the hot days.You and your passenger will be amazed at the comfort of this seat after hours on the road.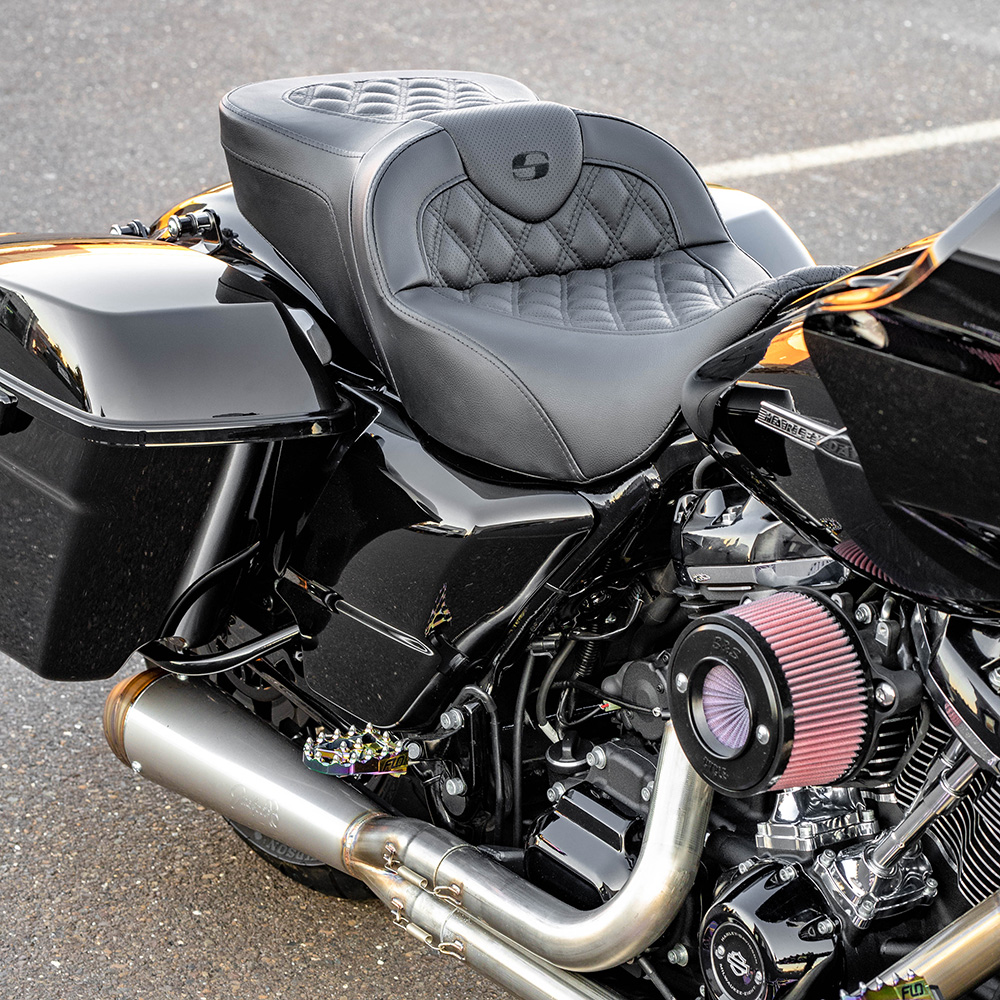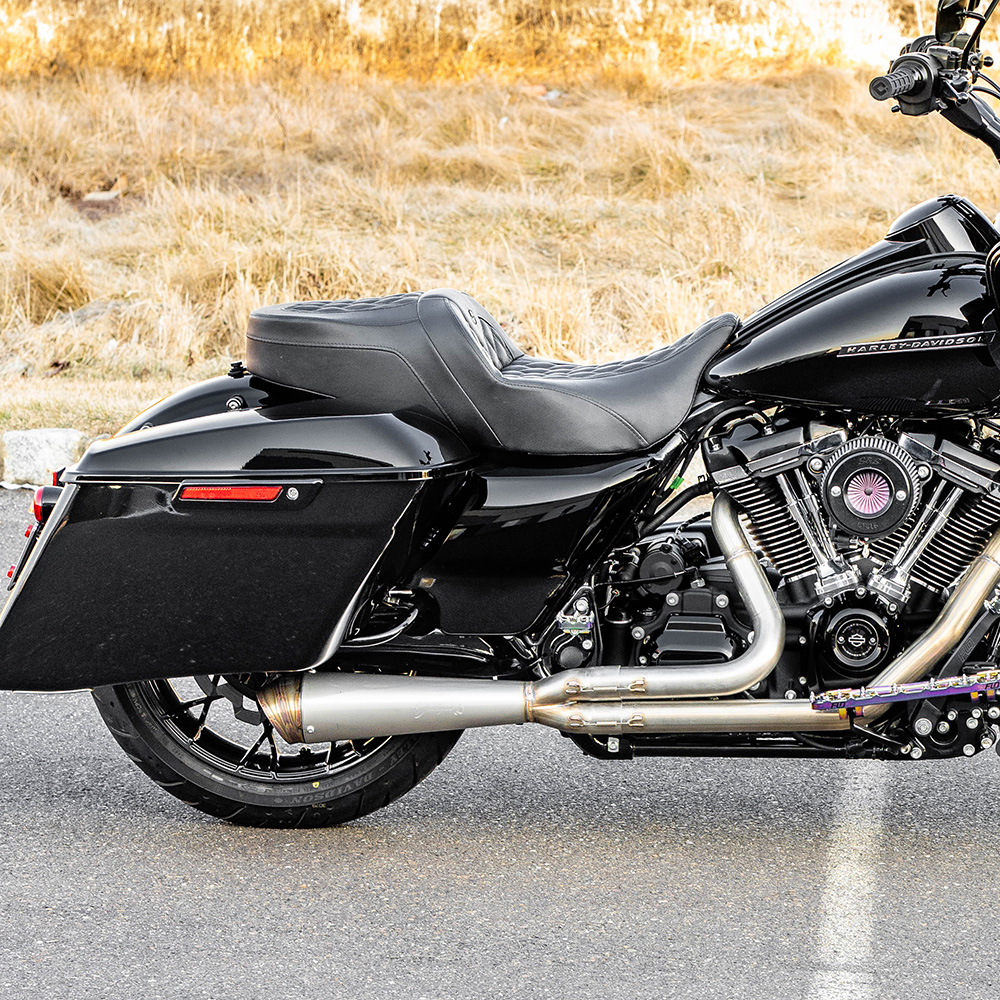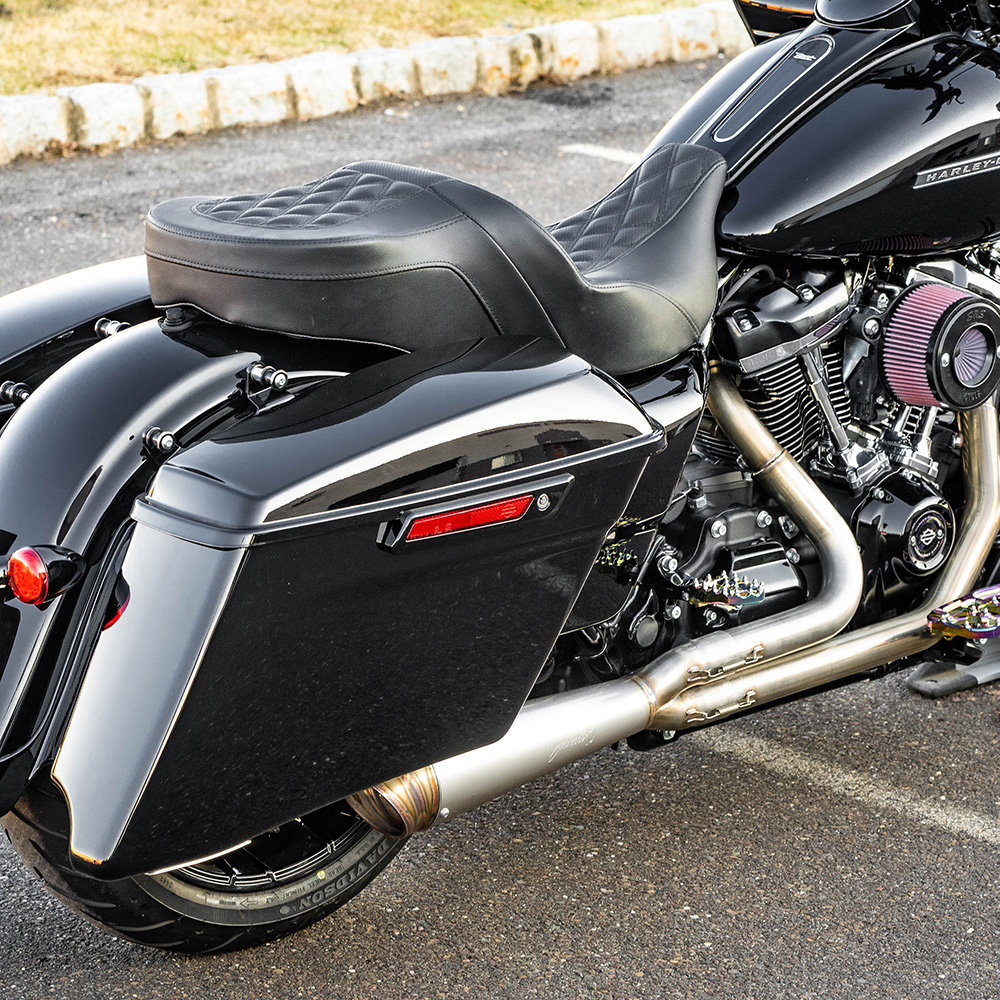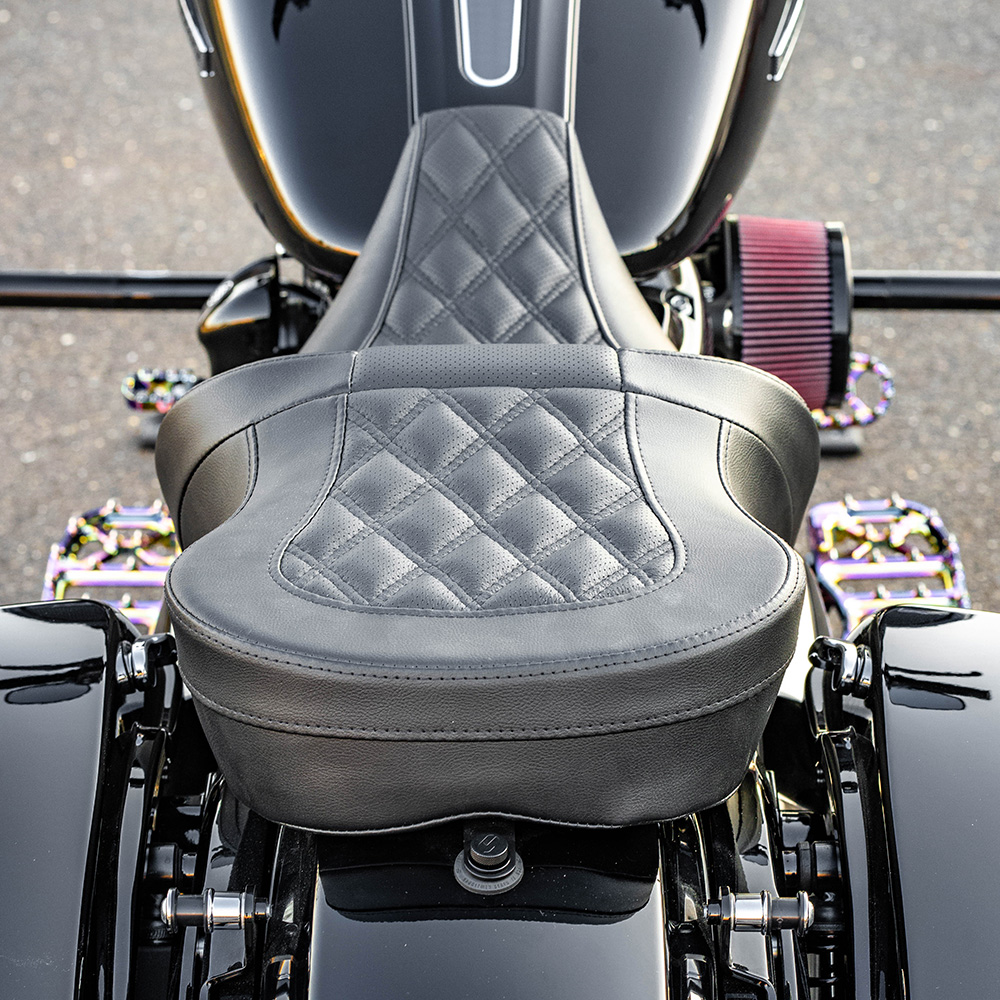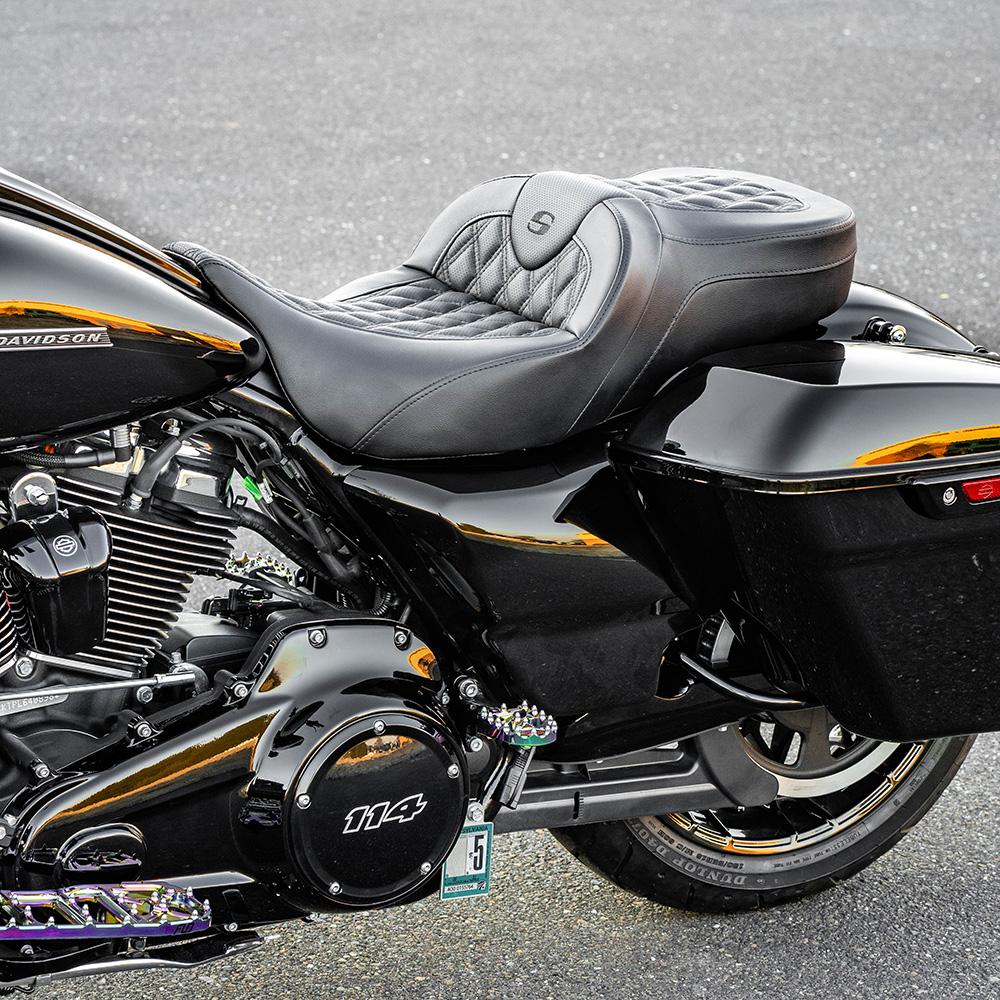 If you have any questions about any of the seats, feel free to give us a call 1-800-241-0847 or email: cs@getlowered.com or if your on Instagram send us a DM @getlowered
Recent Posts
We just completed another Road Glide build that has some upgrades on it that will make you do a d …

A stock 2020 Electra Glide rolled in the shop last week for a few upgrades. Scroll through to see th …

One of the first things riders change when they get a new bike is the seat. Weather they just wan …