This 2019 Road Glide came back for MORE...one of our local customers dropped this bike off straight from the show room floor about 2 years ago. We upgraded it to a 128" motor build, new Kraus Bars, Ohlins suspension and more. To check out that overhaul click HERE
This time around we went New Rotors, Swingarm, Chain Drive Conversion, Front Suspension, Triple Trees and more. Photos below to checkout the completed project.
First up, the front fork setup. We used the Gold Pro-One 49mm Fork Tubes +2" Over stock (24.875"), paired with a set of GP Suspension 25mm Front Cartridge Kit also +2" Over. Final piece for this setup was the Slyfox 49mm Triple Trees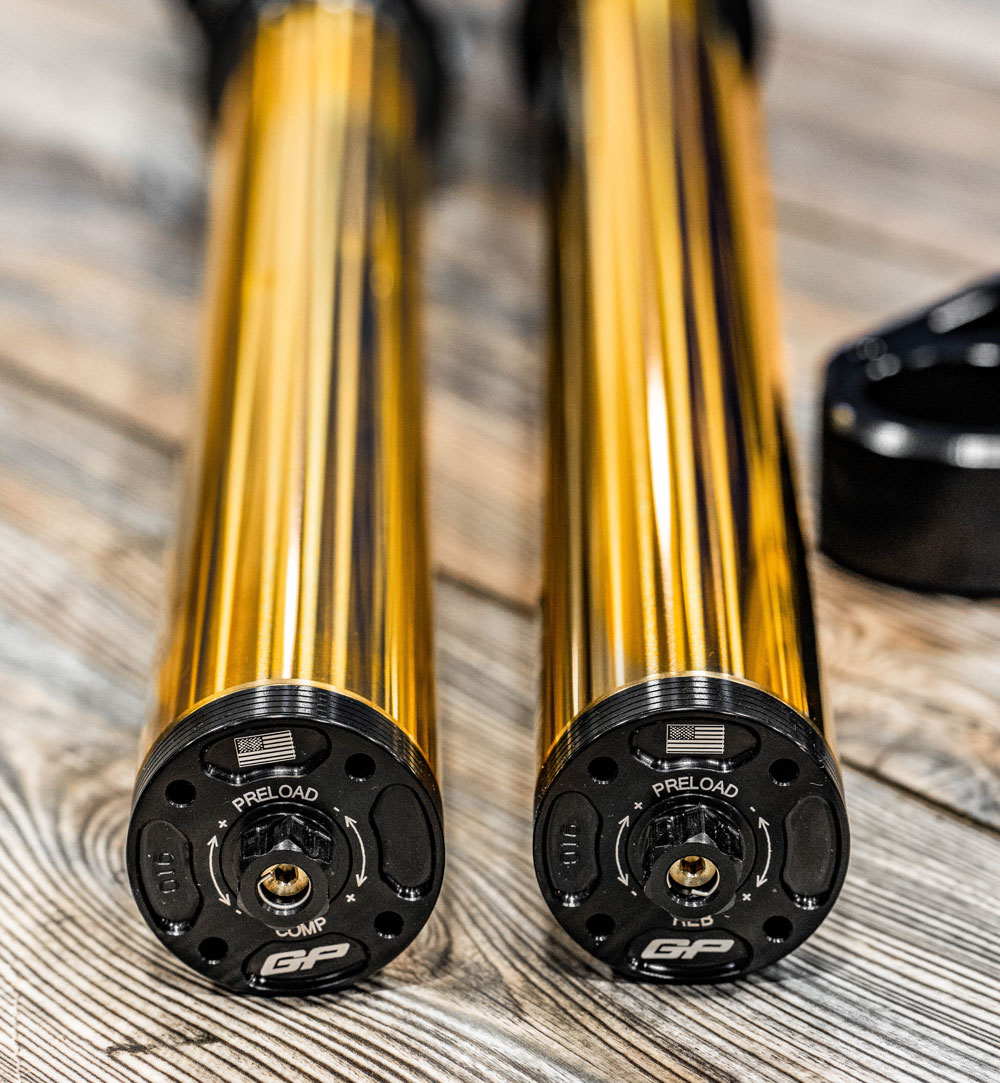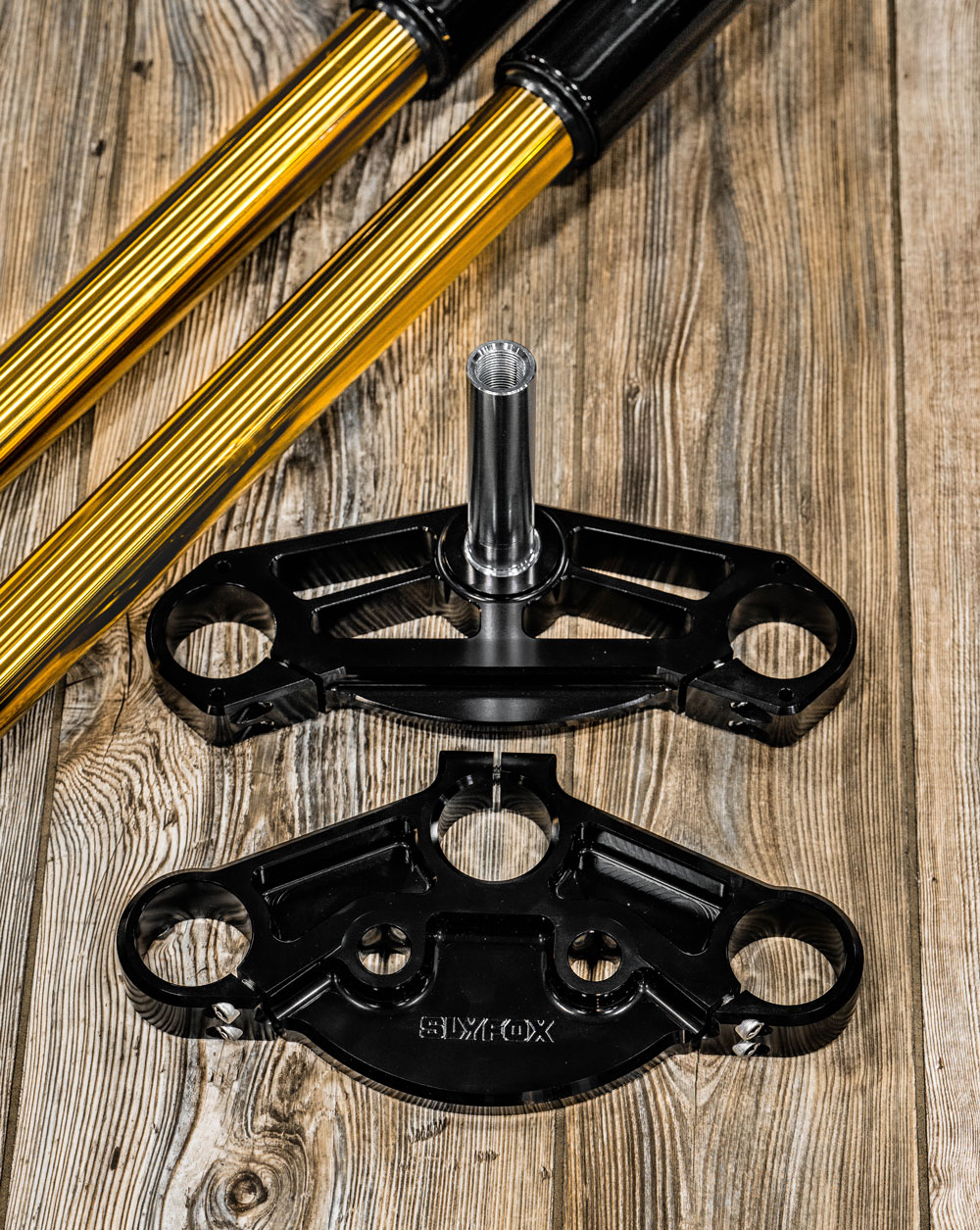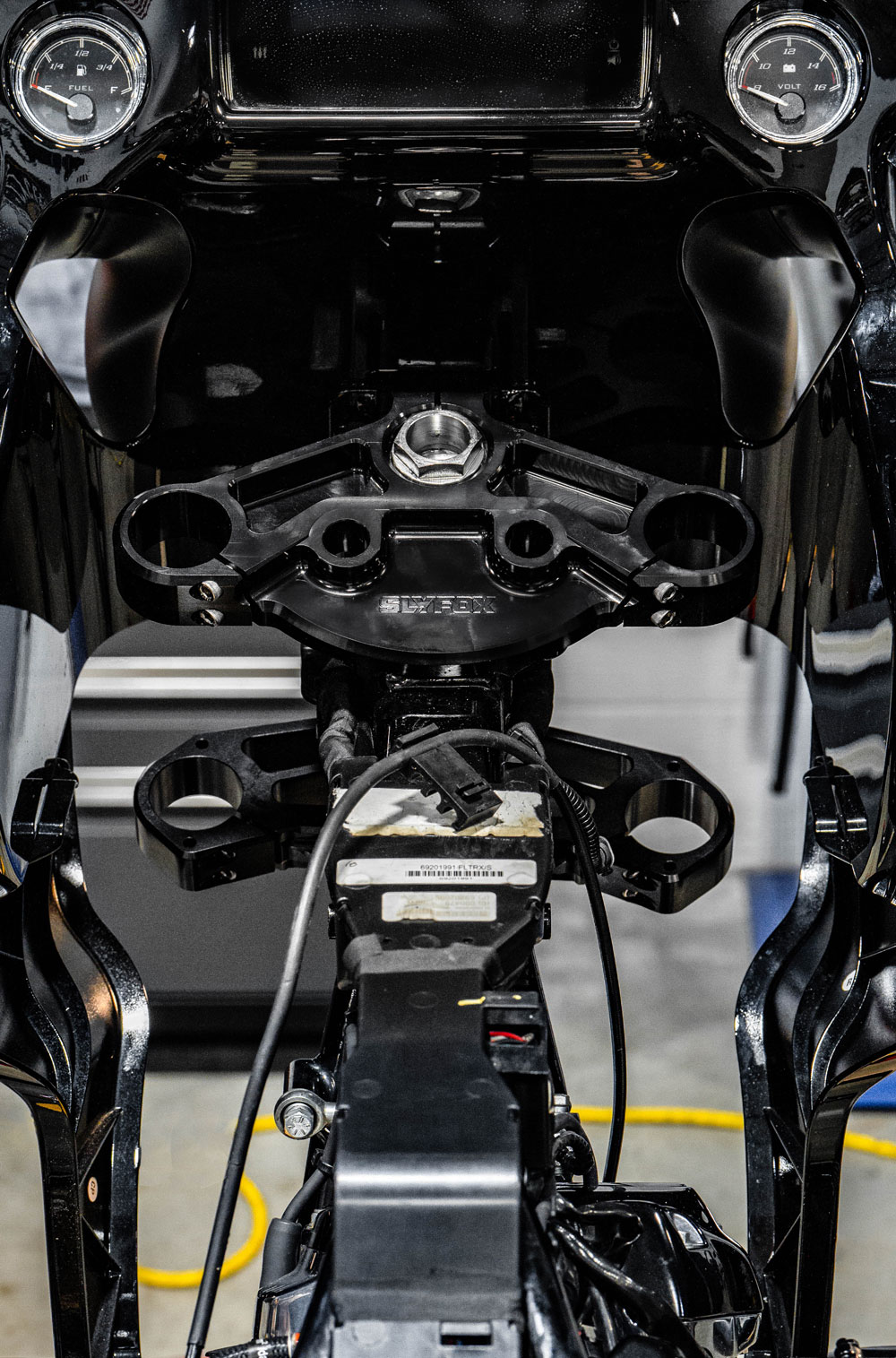 While the front forks were going back together, we upgraded the Rotors to Galfers new Oversized Wave Rotor Wraith Kit, which includes 2 front rotors and 2 Nissin Calipers. Plus check out the new rubbers. Metzeler Cruisetec Front Tire - 130/60B19 and Metzeler Cruisetec Rear Tire - 180/55B18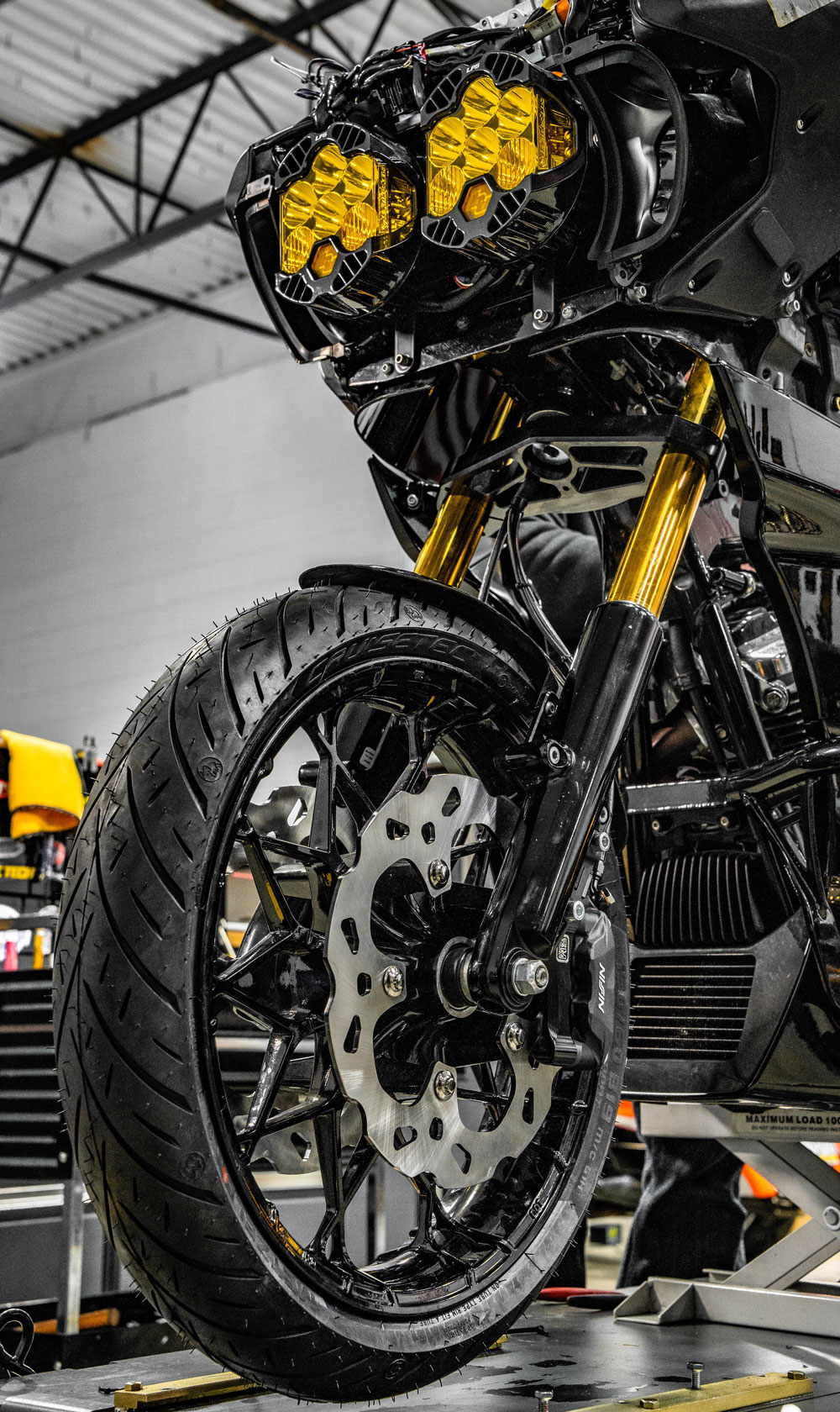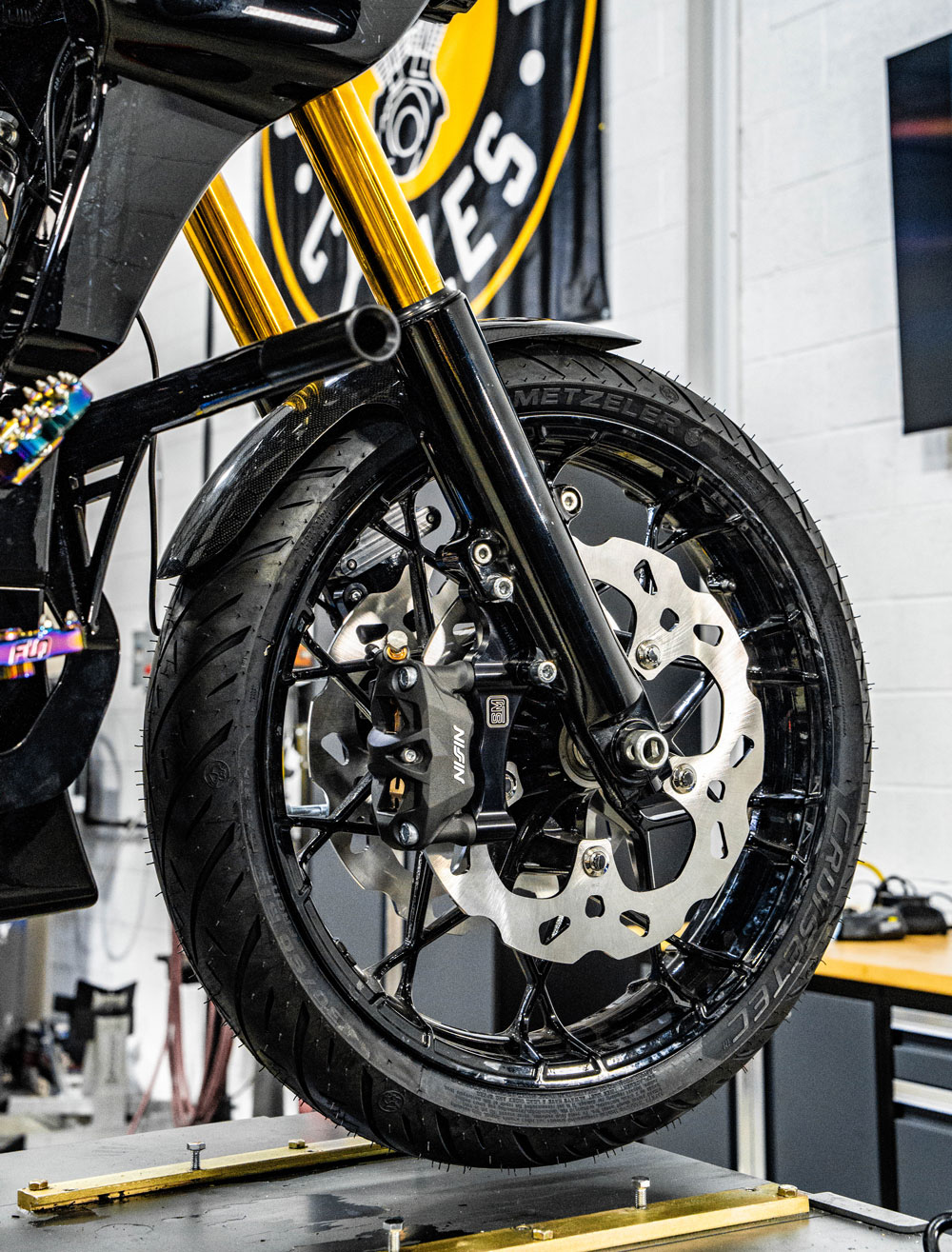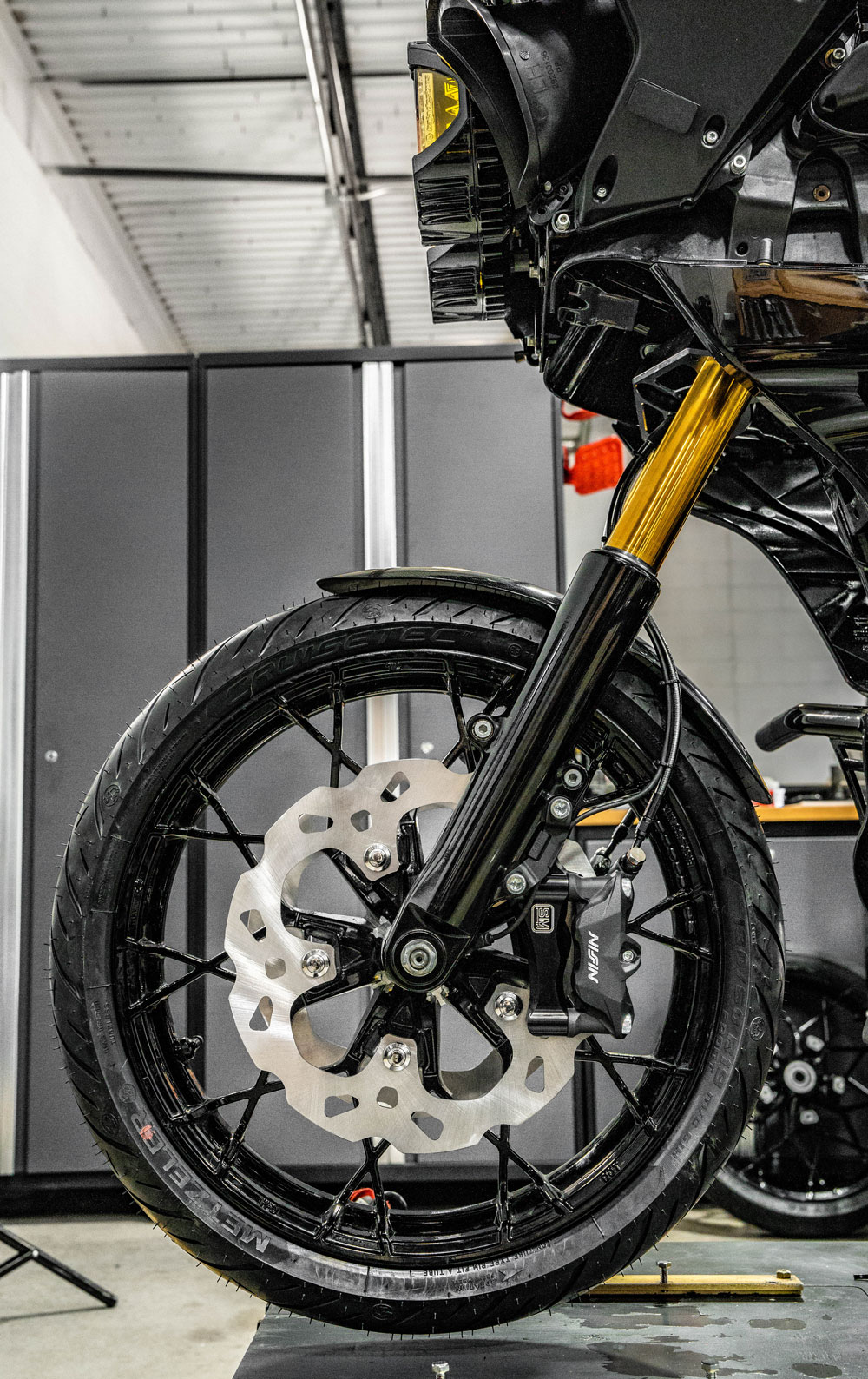 Once the front was finished we broke the Primary apart and started on the Swingarm and Chain Kit conversion.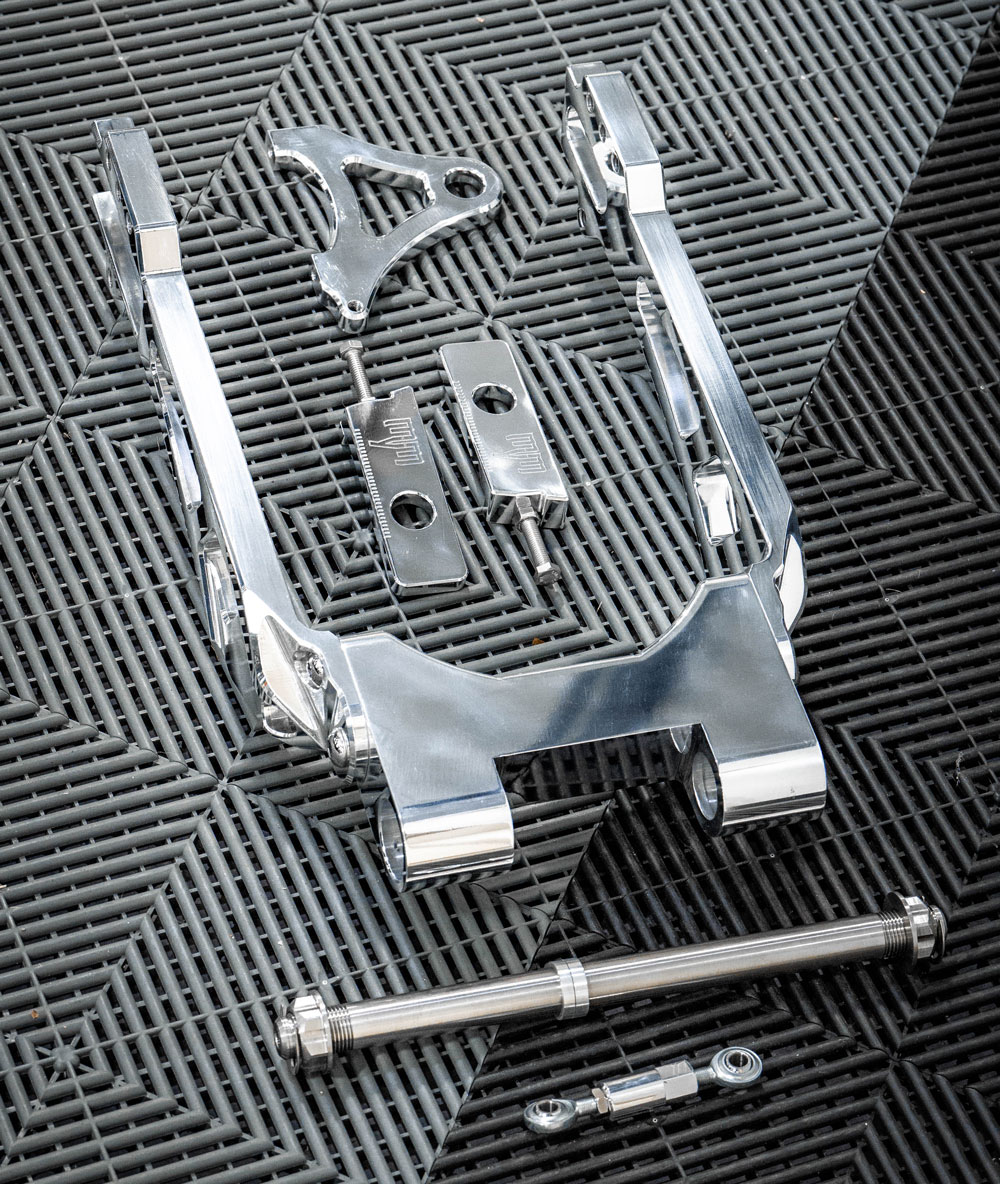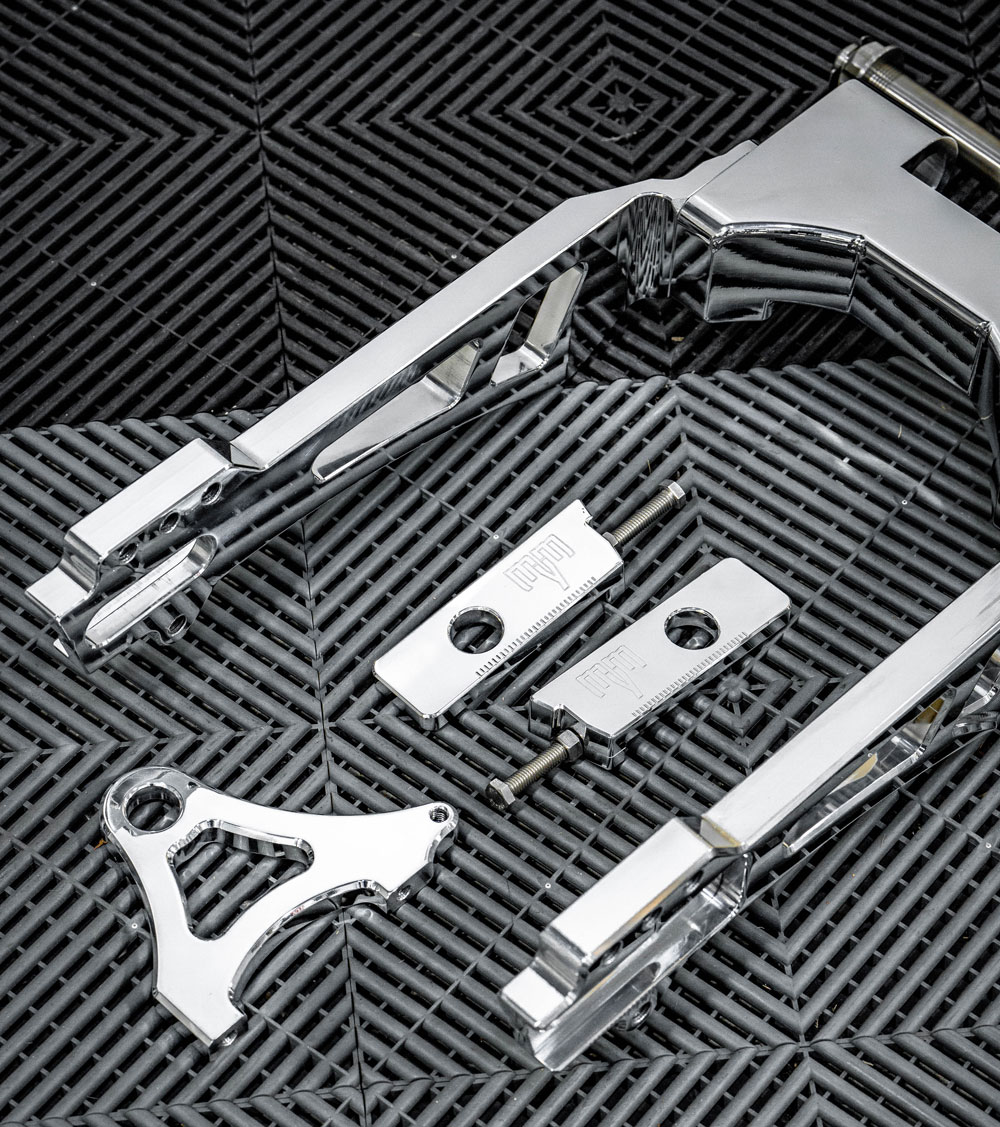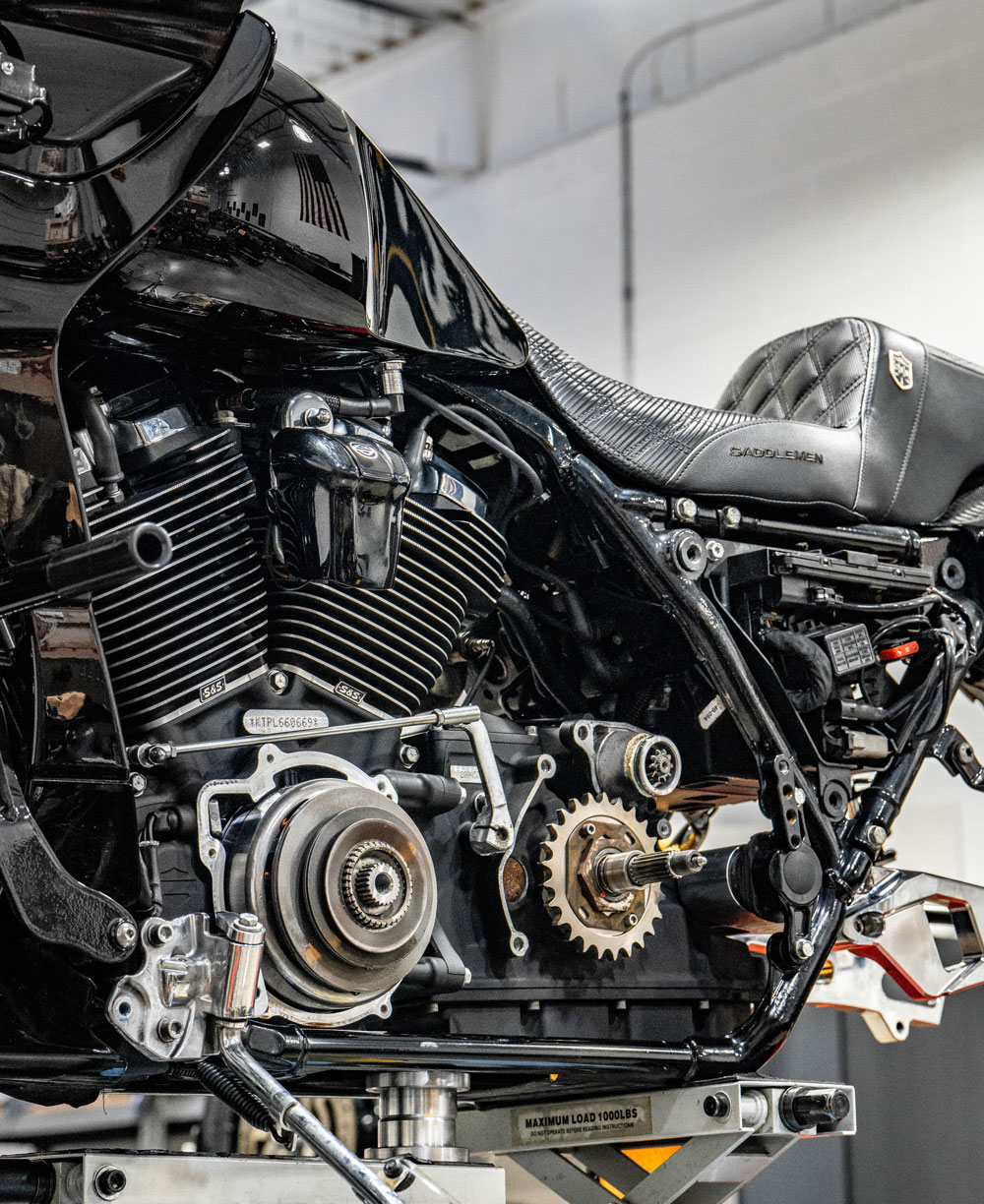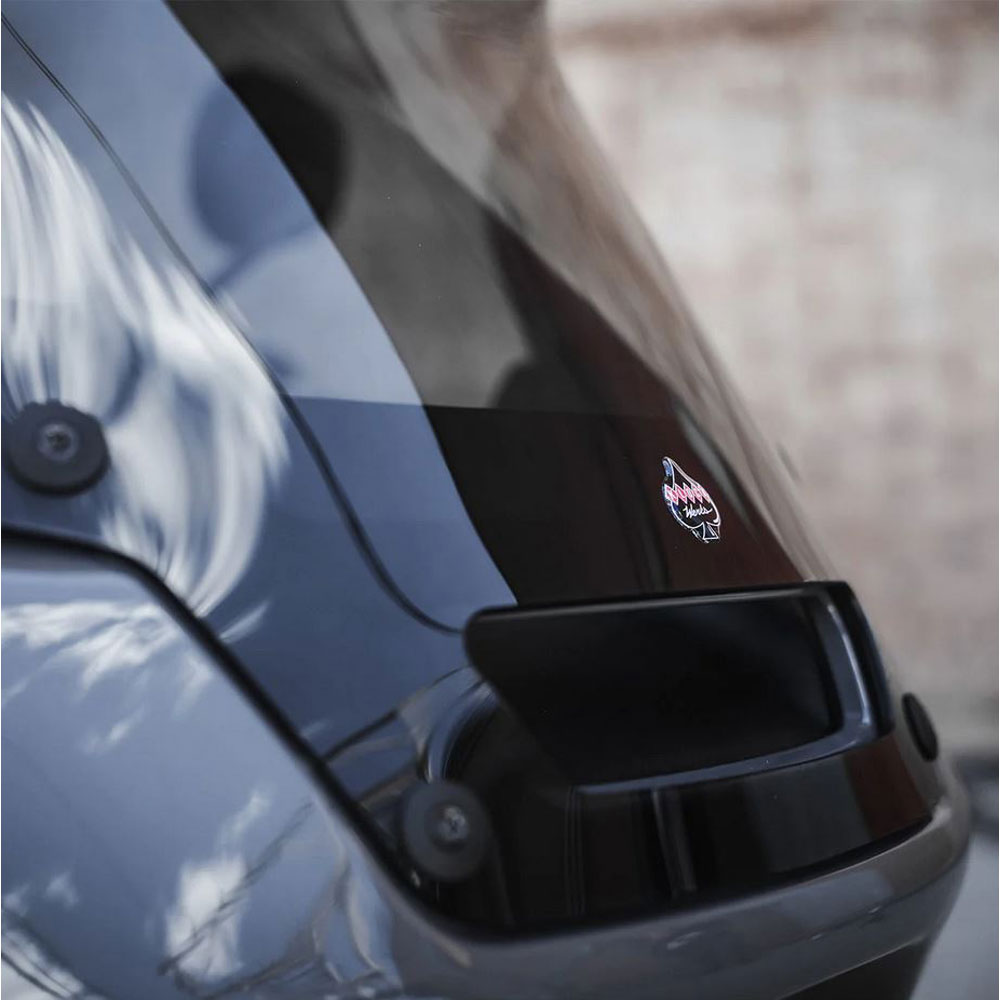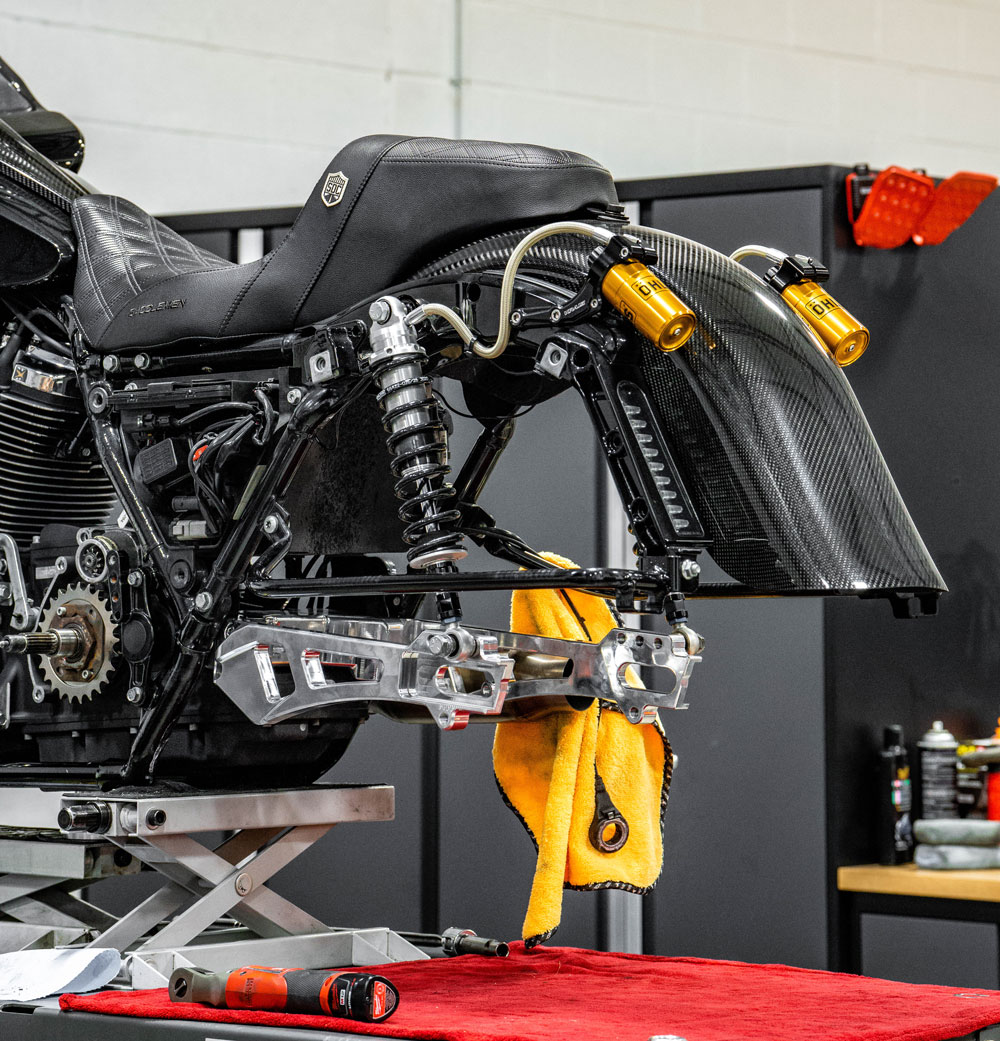 Once the Swingarm was mounted, we the got the rear wheel mounted and began mounting the pieces for the chain kit. The Sprocket kit we used was the Black/Gold Alloy Art Cush Drive 53-tooth Chain Sprocket.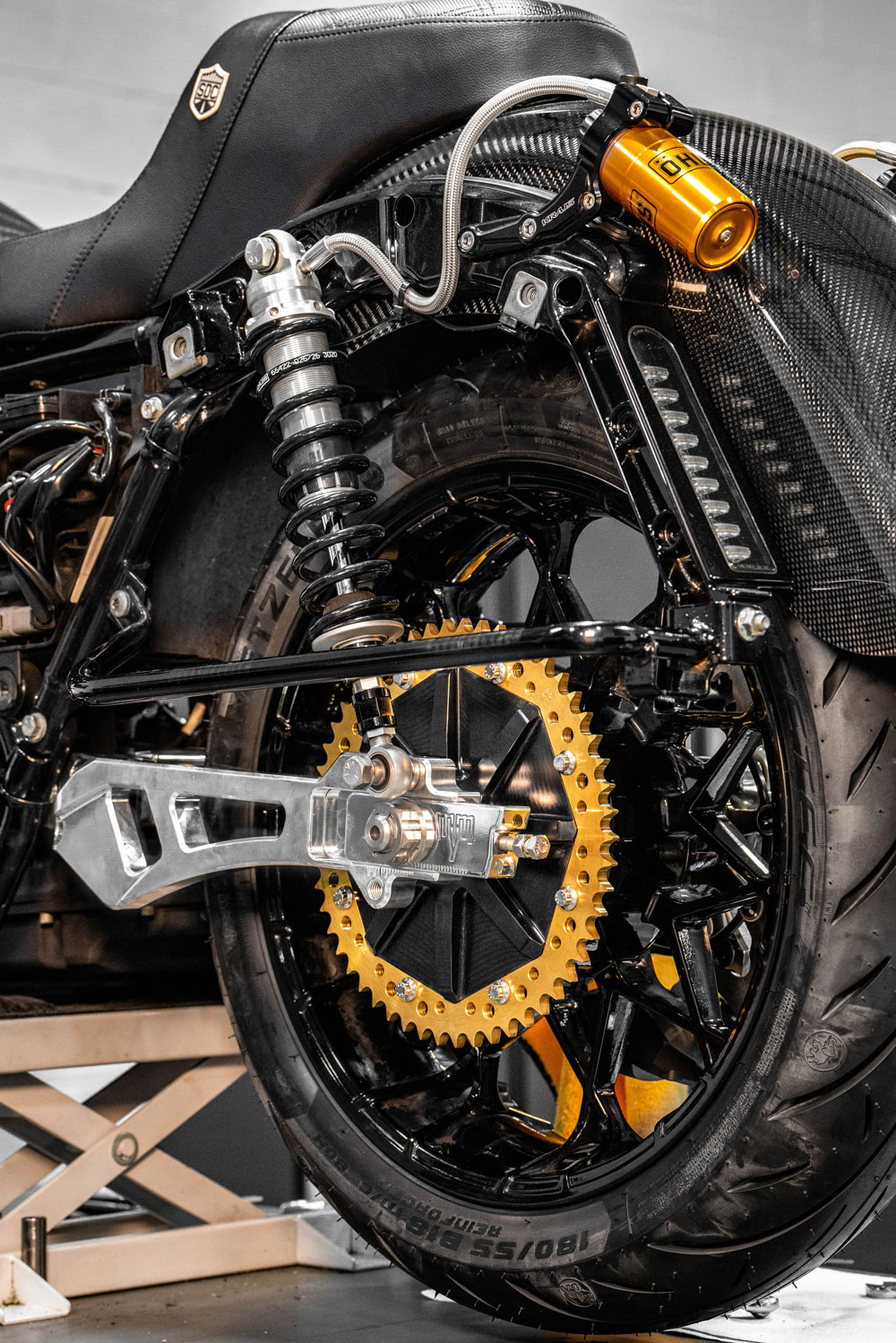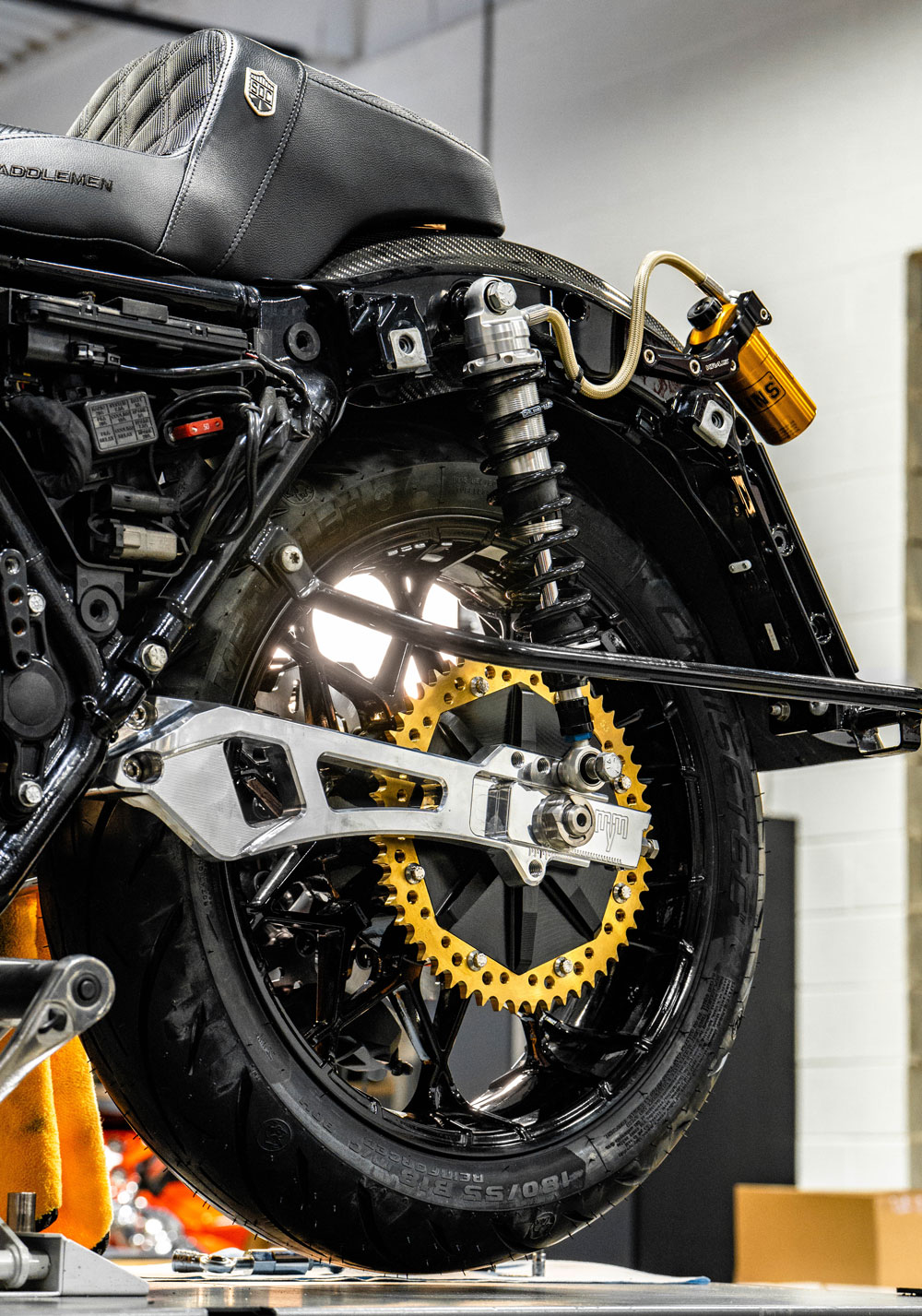 Back rotor setup is the matching rear Galfer Wave Rotor and Nissin Caliper and custom brake lines.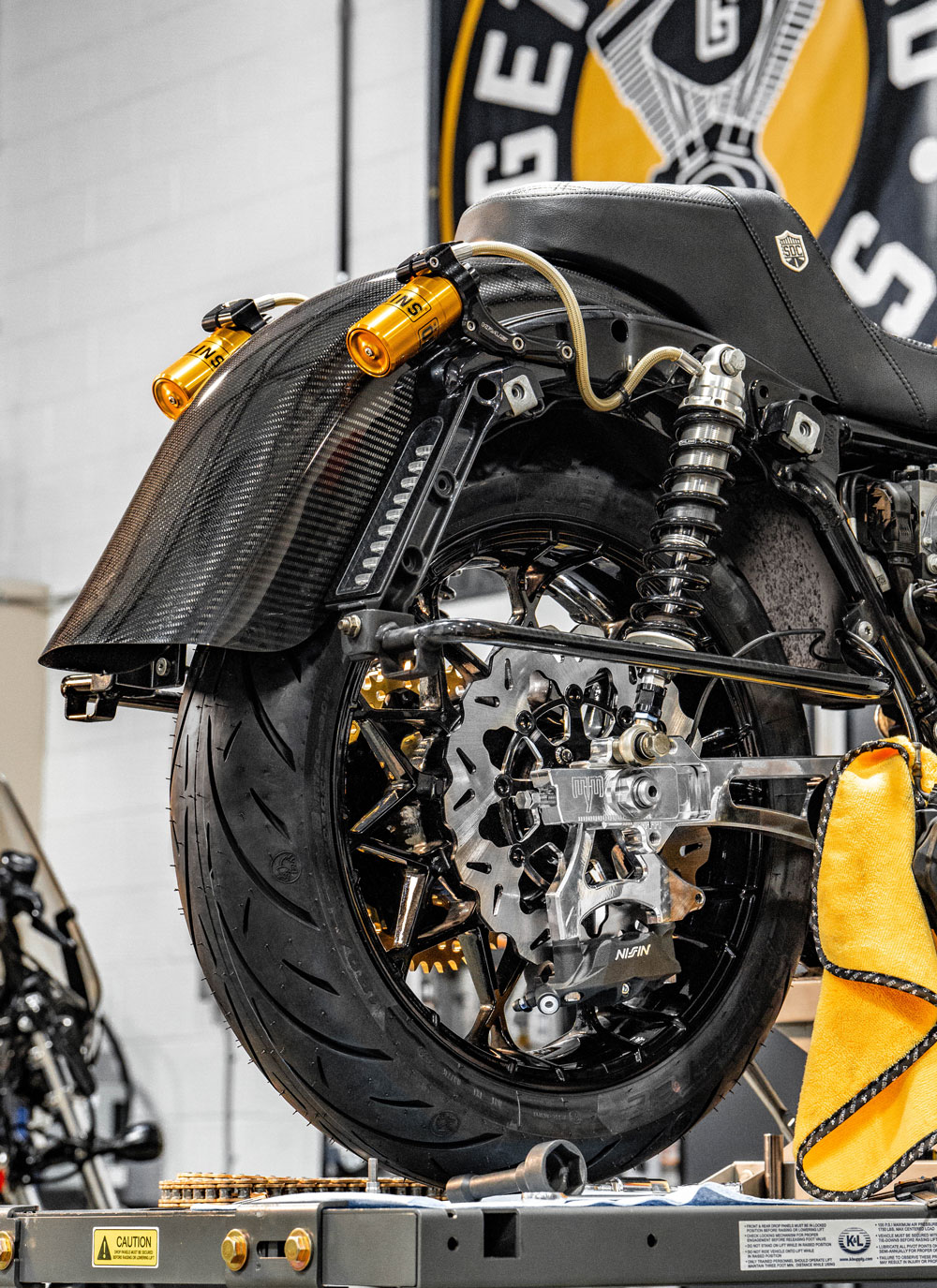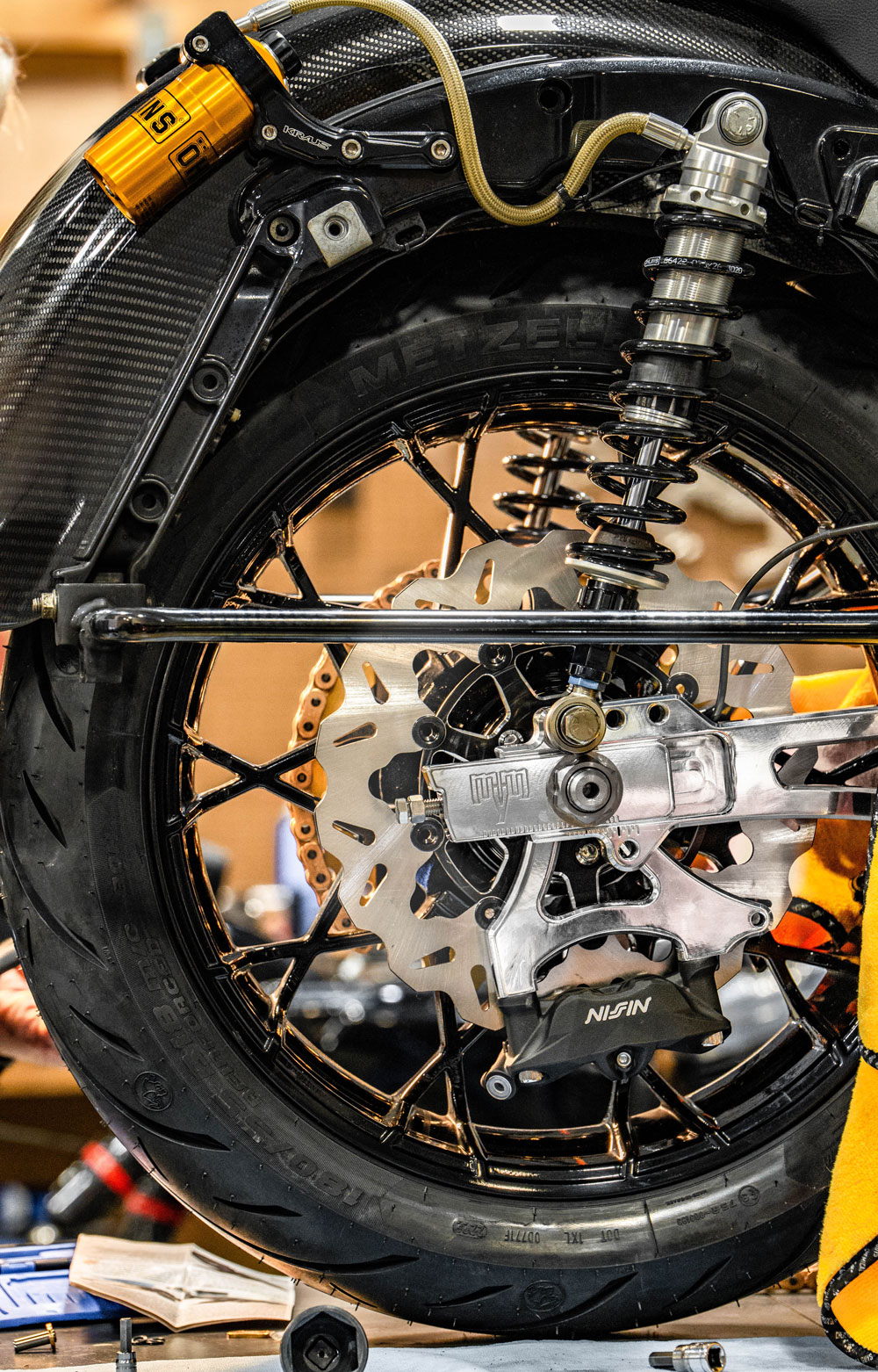 Wa paired the Alloy Art Sprocket with a Black EK 530 Chain.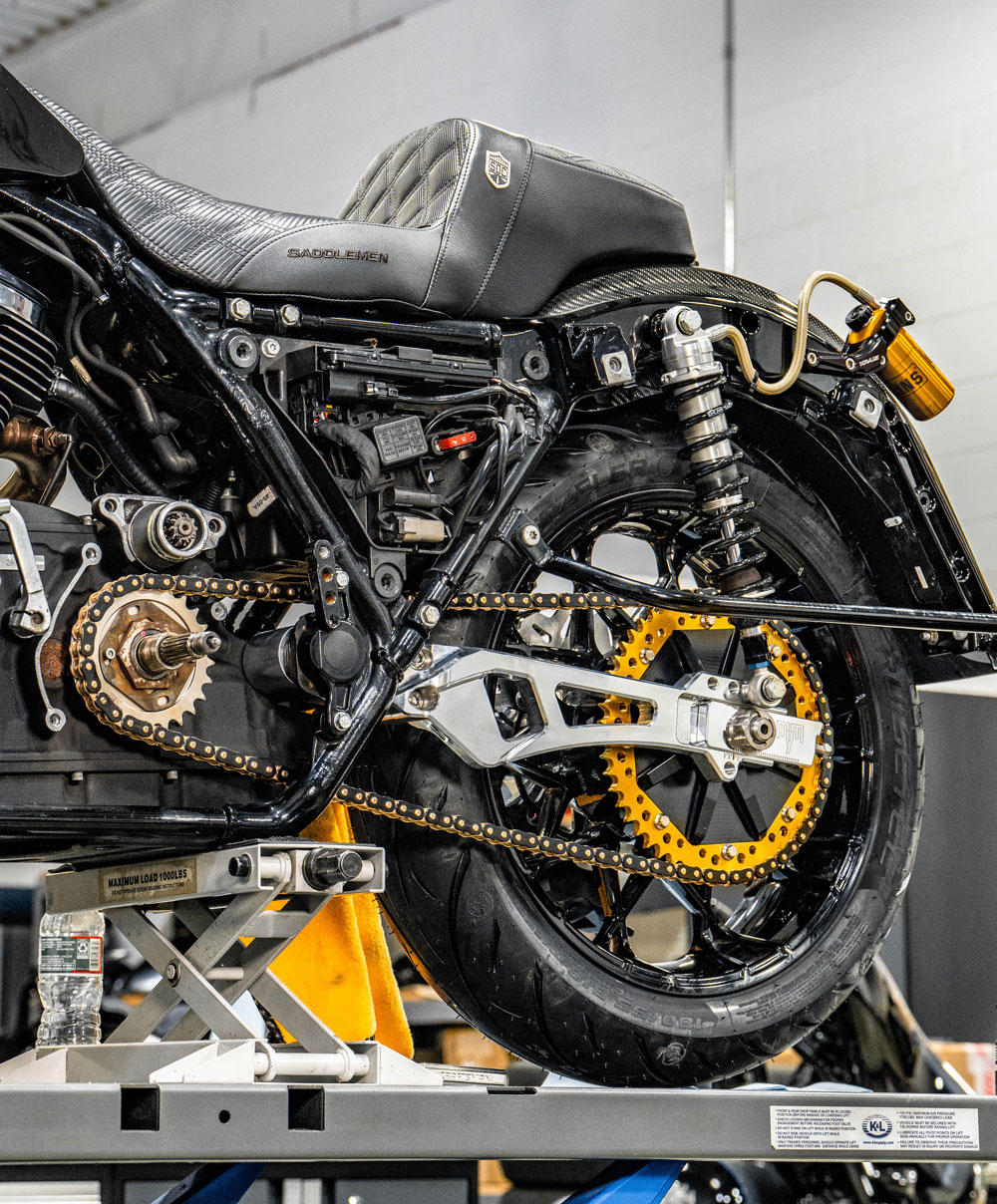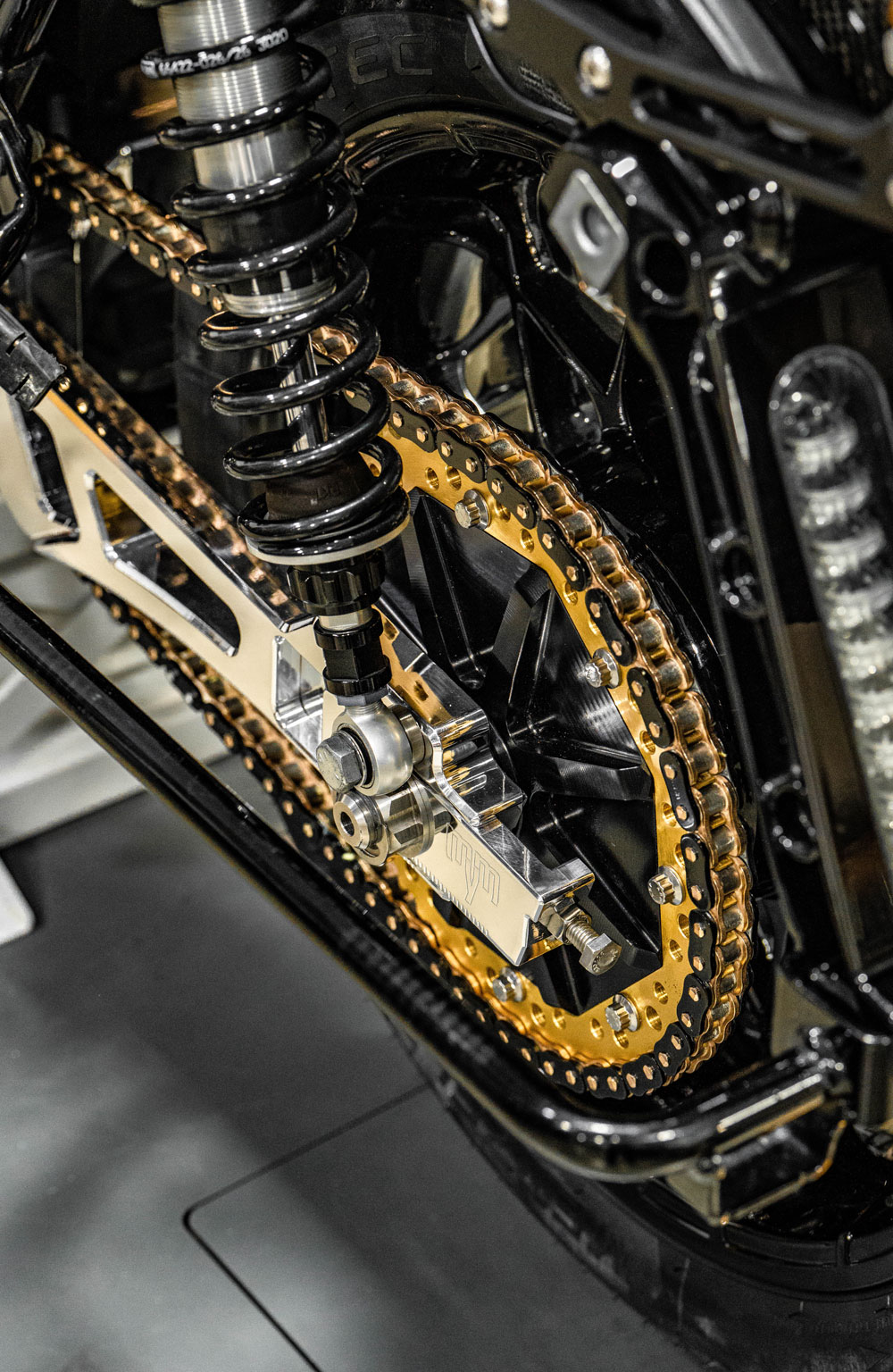 After fitting the chain, we put the Primary back together and added a few final pieces to this project.
This particular customer wanted the option to mount his Tour-Pak for trips so we swapped the reserviour mounts to Ohlins new brackets. They gives you more clearance to run the Harley Tour-Pak.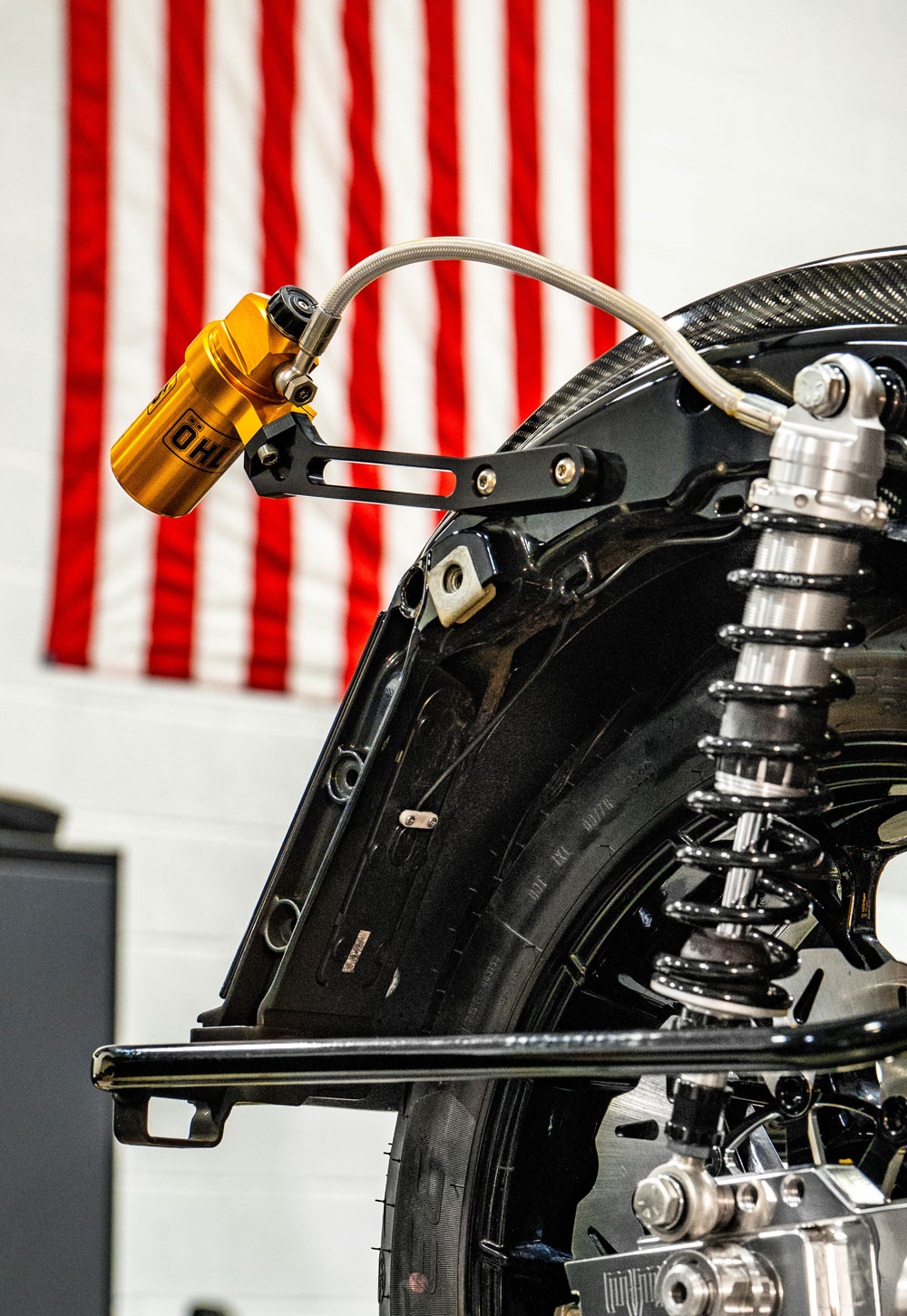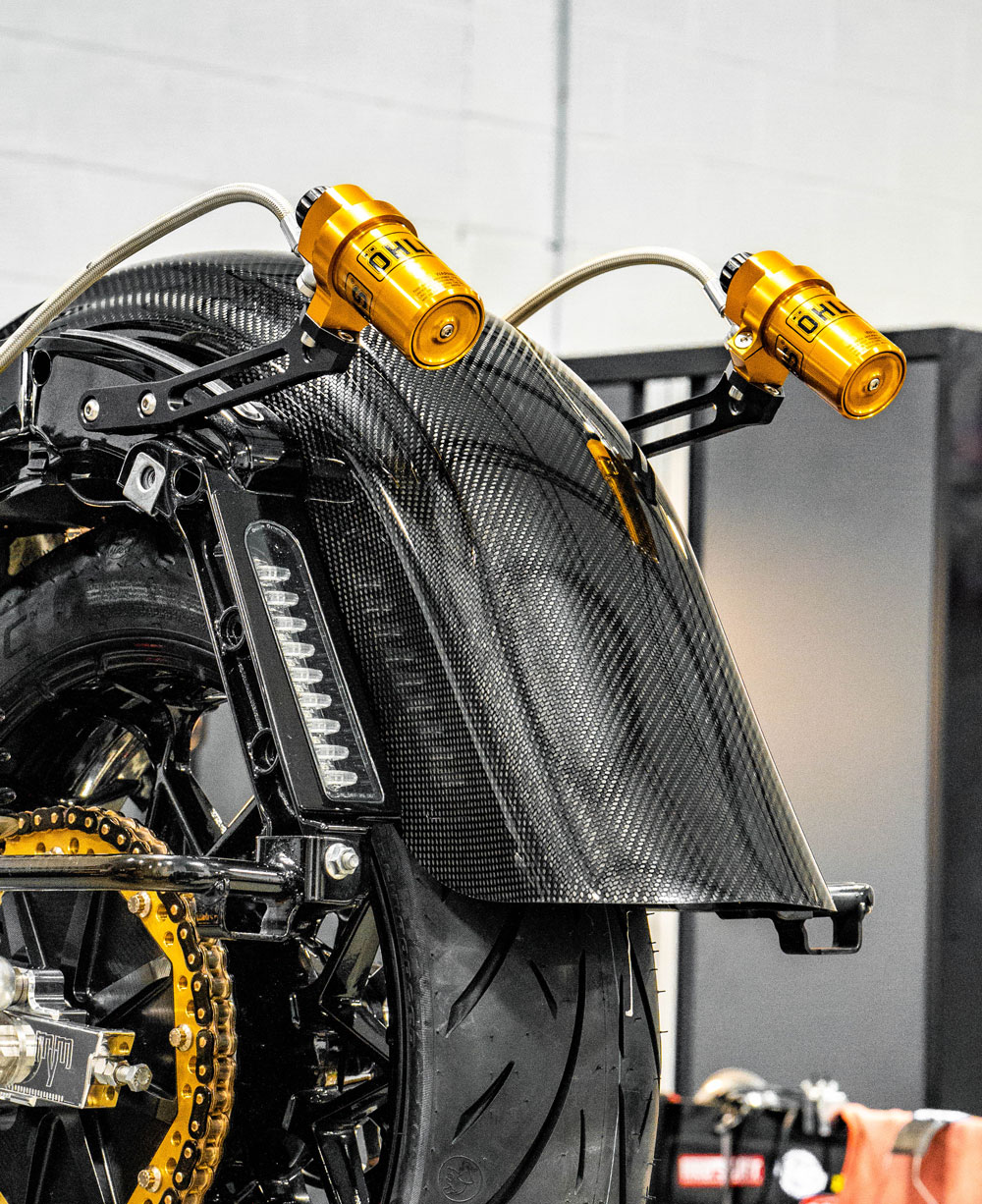 After that we got the bags back on, gas tank mounted and gave the bike a good wipe down after final inspection.
Love the way this bike turned out and all the extras that really put this bike over the top. Final project pics are below. Hit us up with any questions.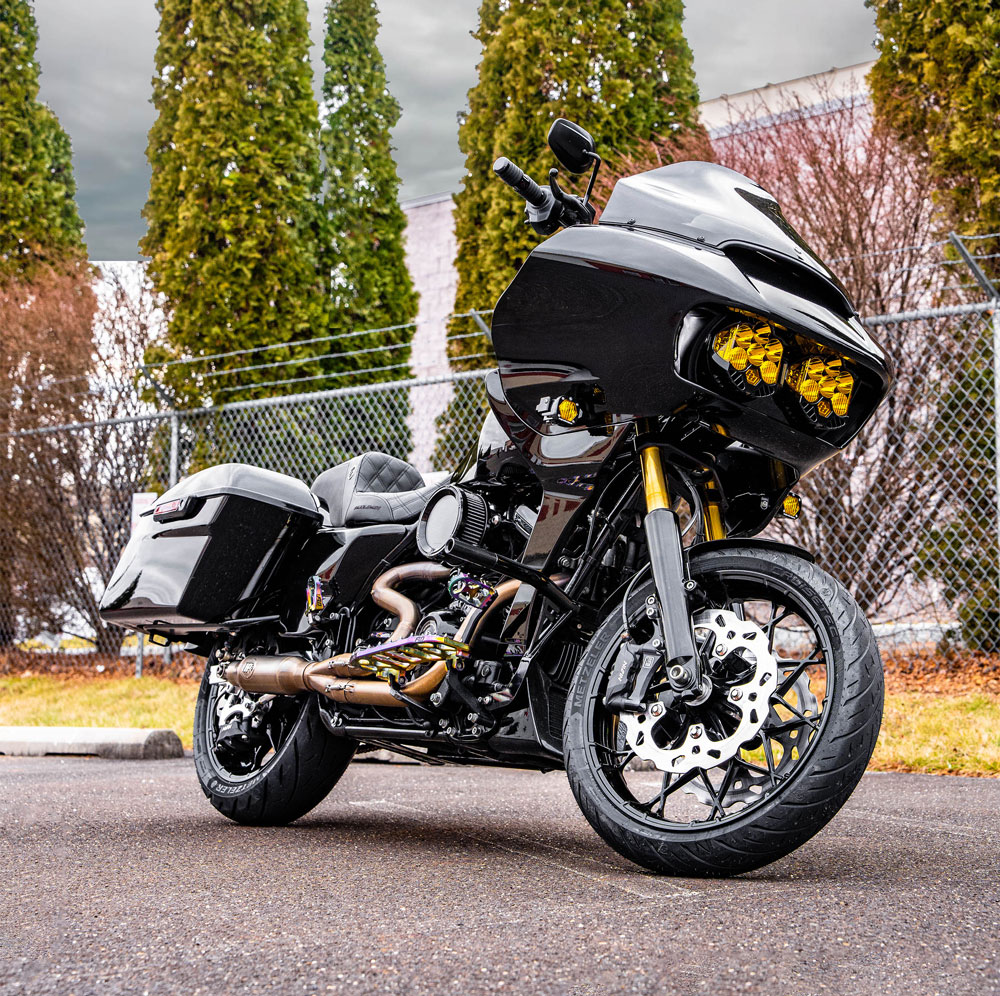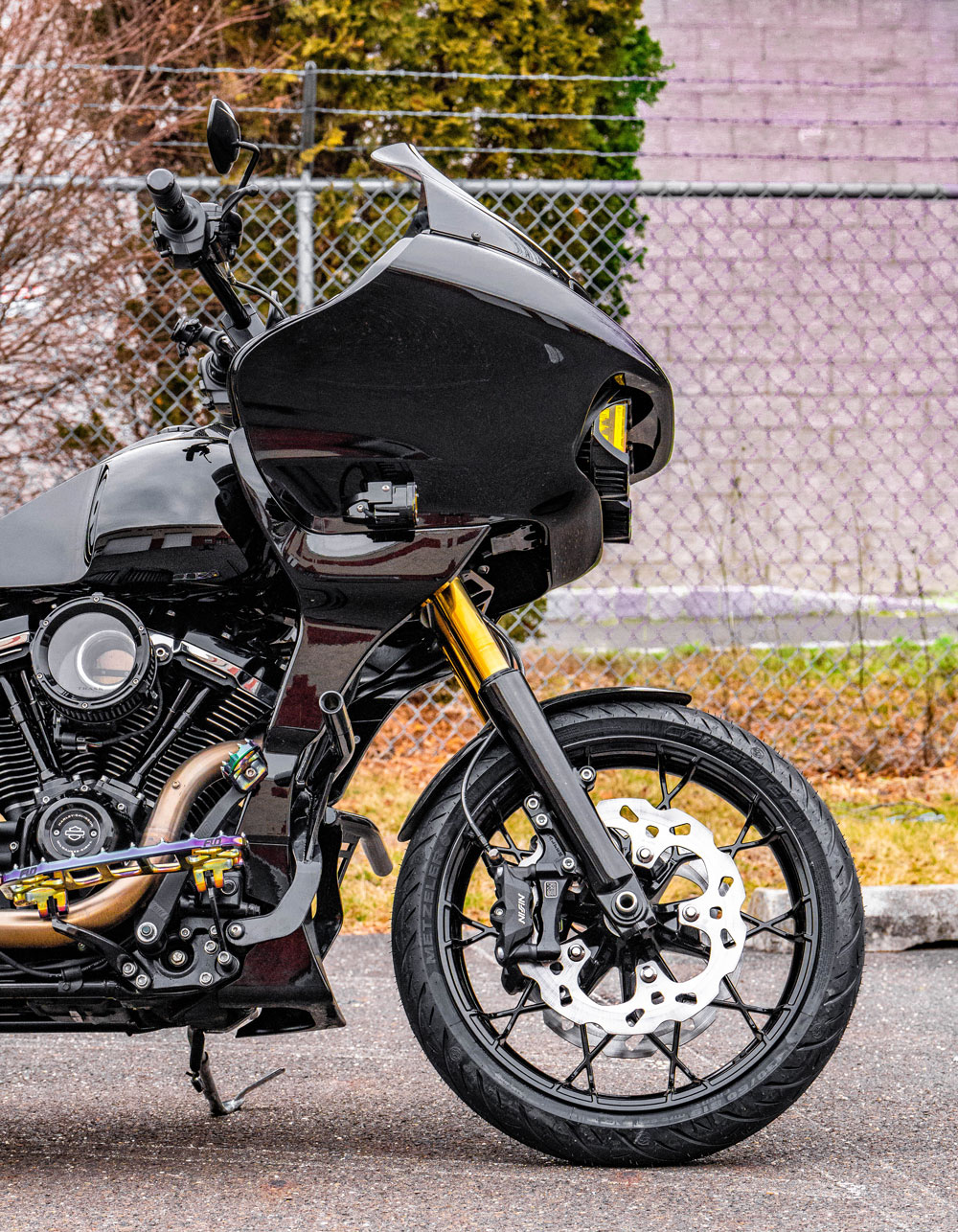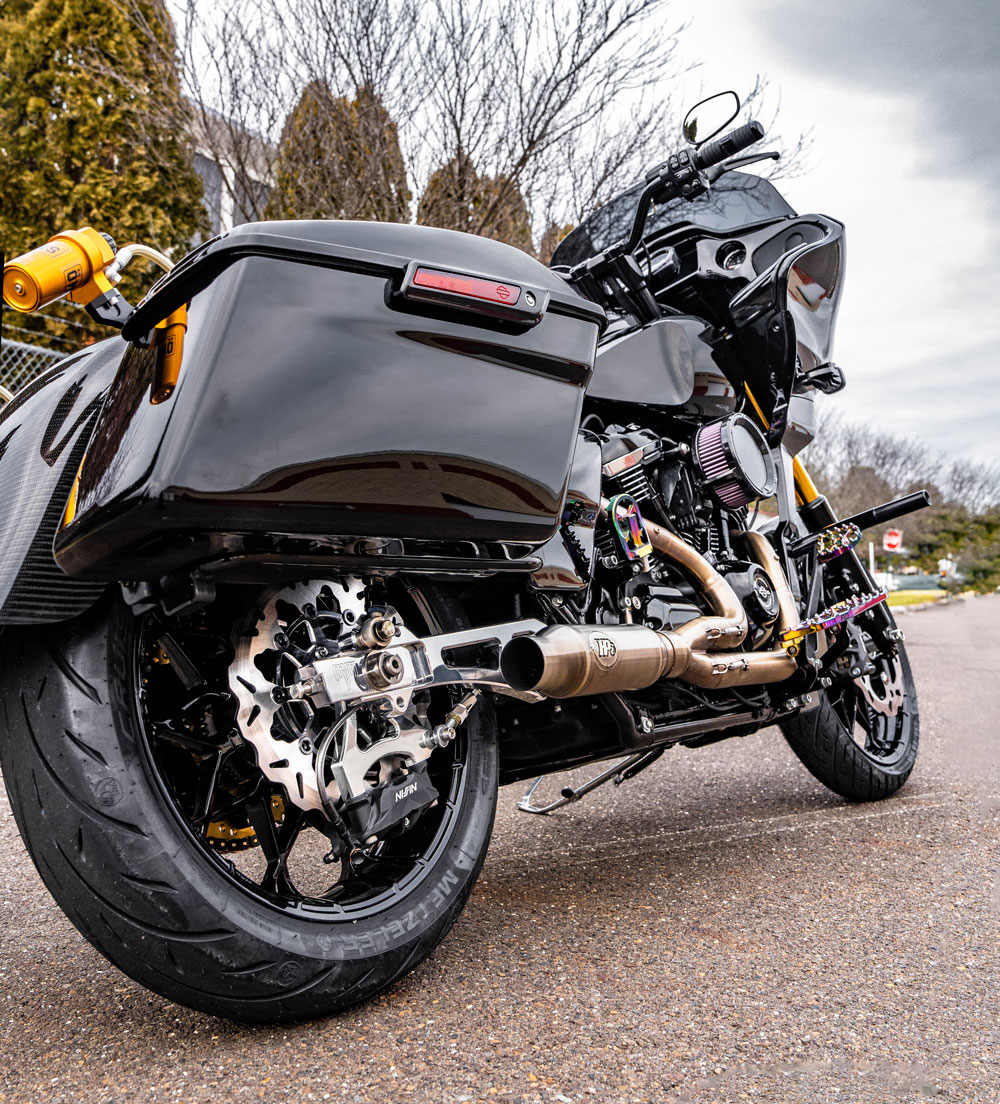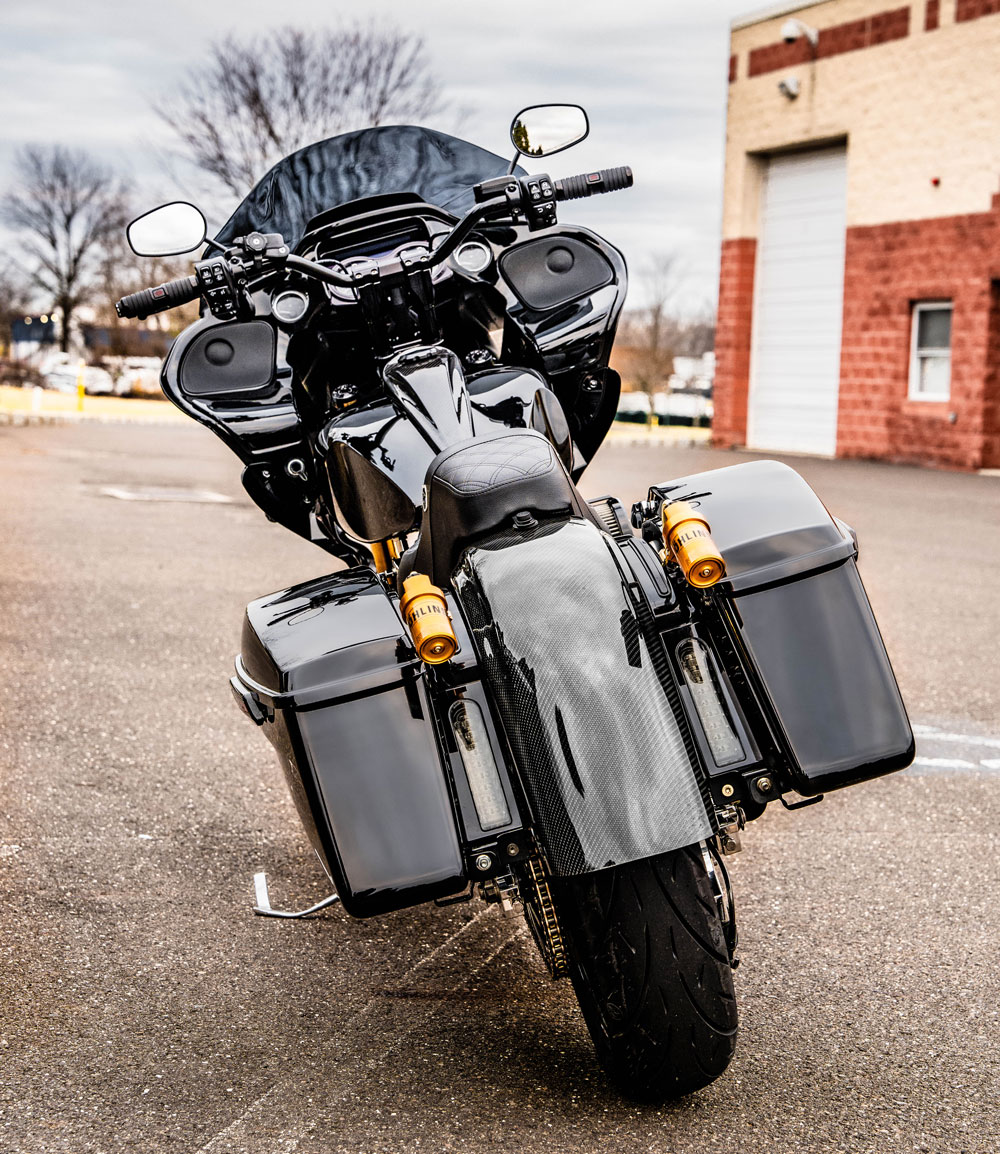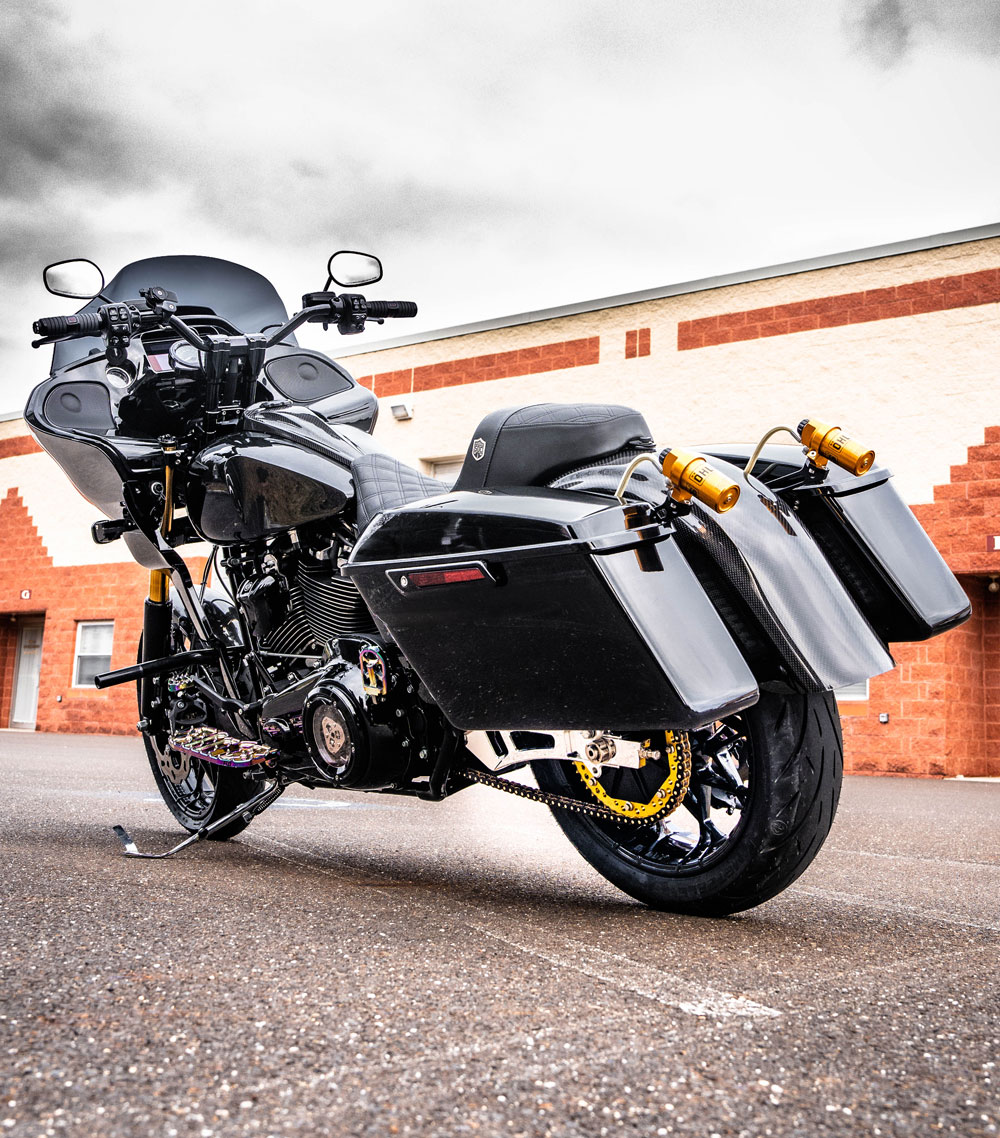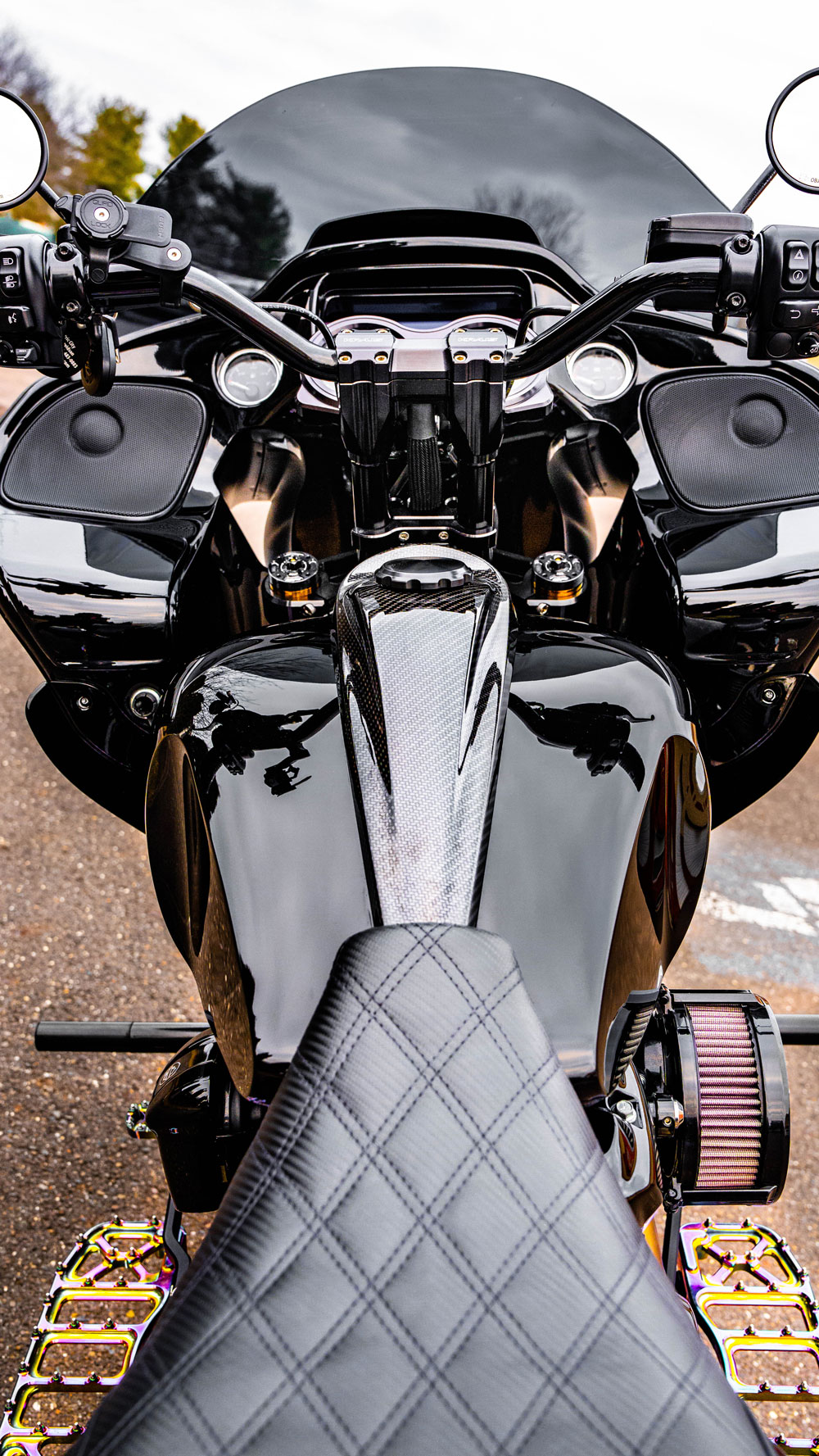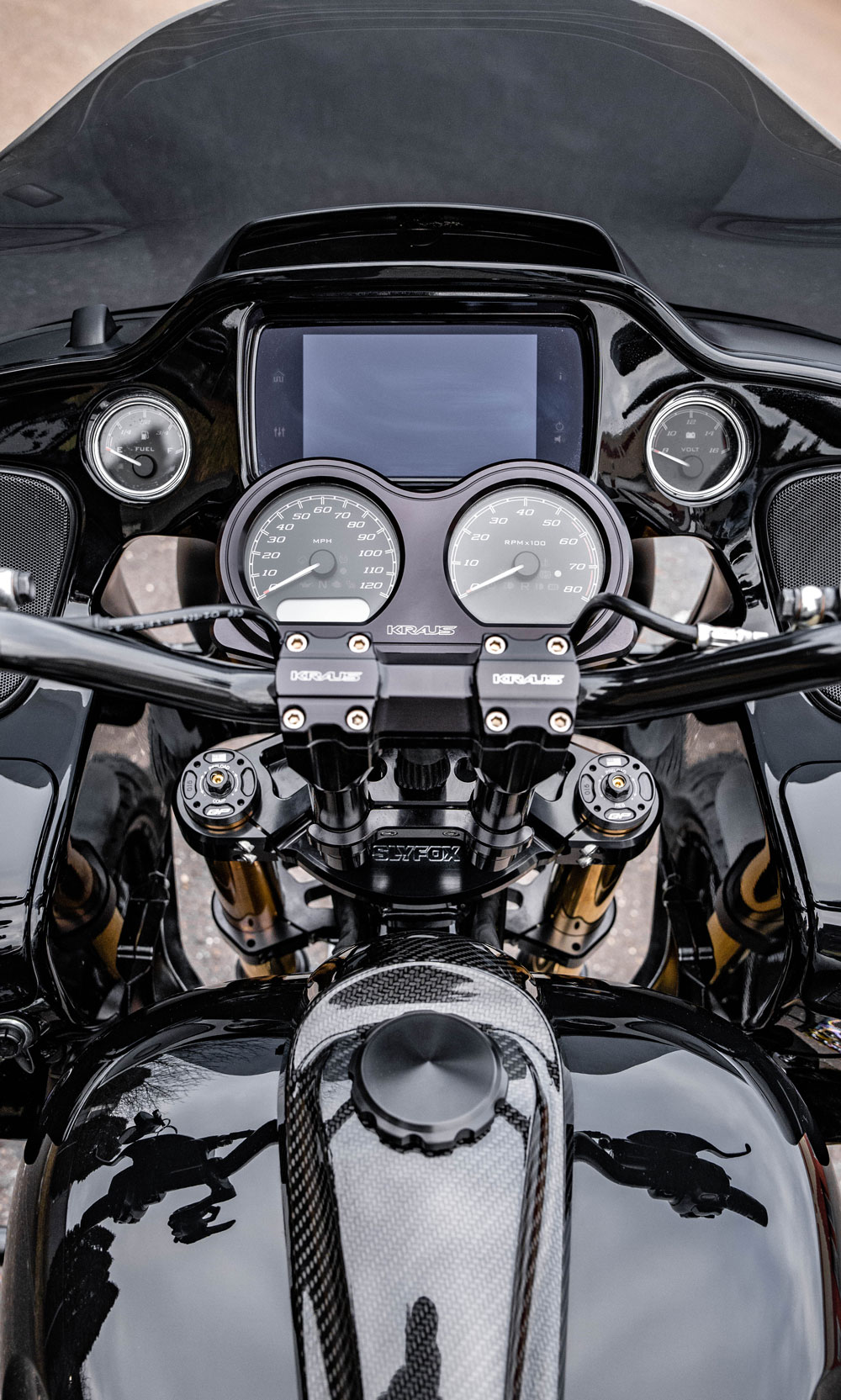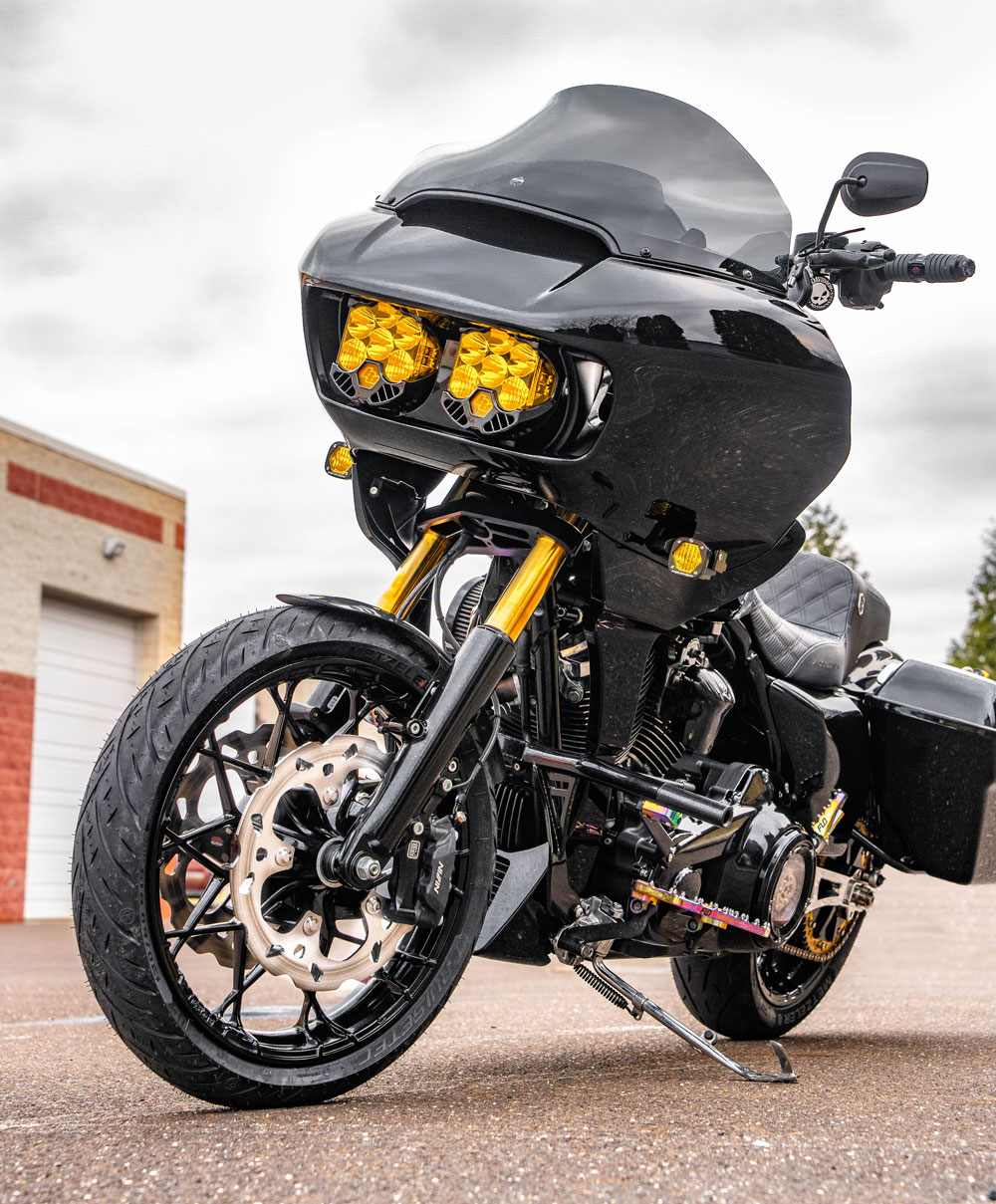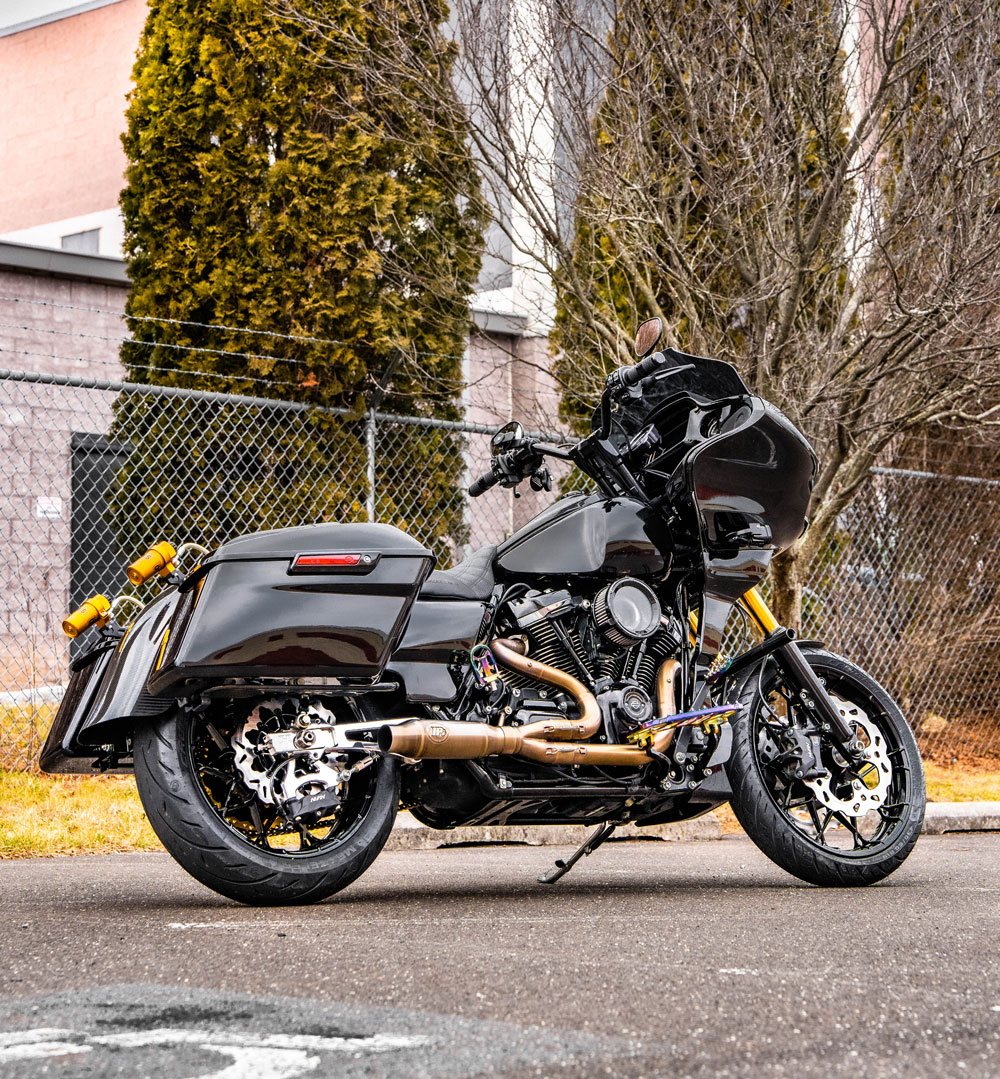 Recent Posts
Galfer has been leading the way with more custom options for your Harley rotor setup. They continue …

Klock Werks now has their famous Flare Windshield available for the Harley Low Rider ST. They cur …

This 2019 Road Glide came back for MORE...one of our local customers dropped this bike off straig …