ODI brings more moto style inspiration to the V-Twin world. The company teamed up with Carey Hart @hartluck in the design and style of these functional finger friendly grips.
They have a Full Rubber Waffle design for maximum grip, hand control and durability. They are also a Lock-On style grip that securely clamp on to the bars, so that means no more playing around with messy grip glue.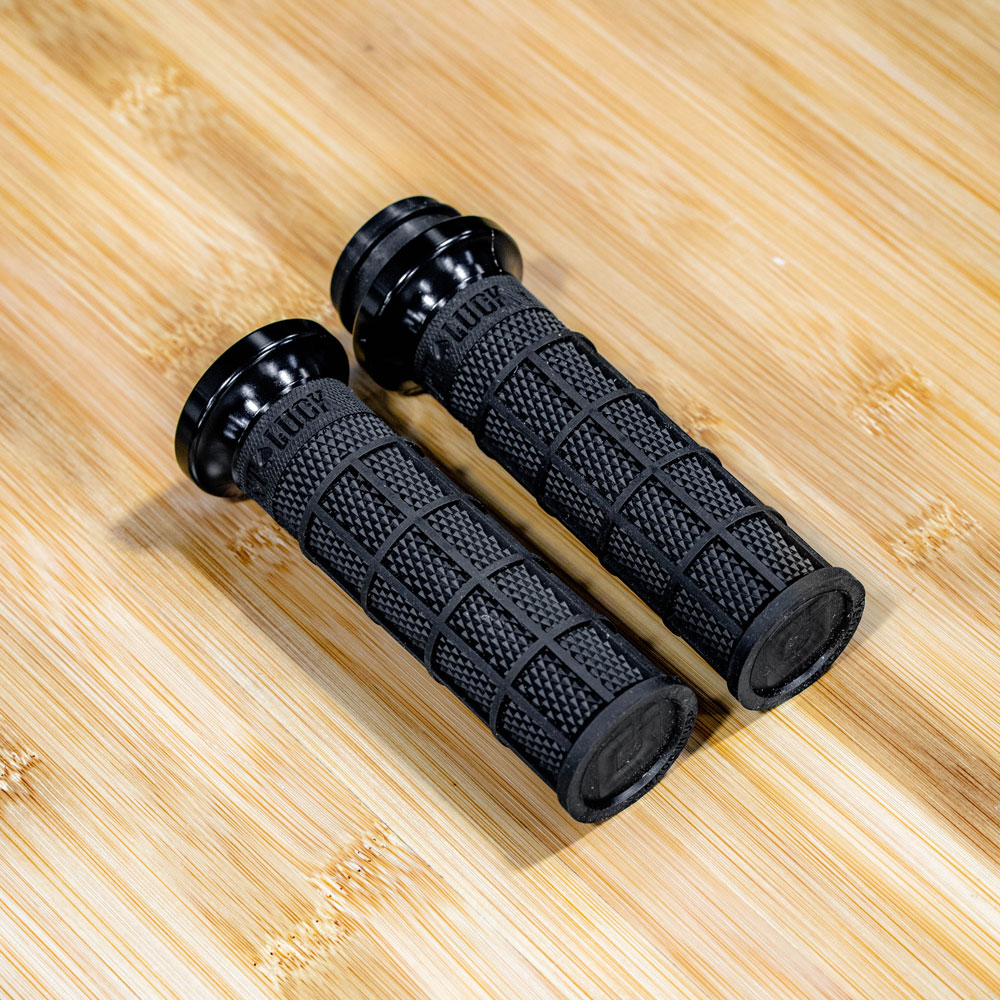 These are currently available for Throttle-by-Wire Harley models. The Dual Throttle version should be in-stock within a few weeks.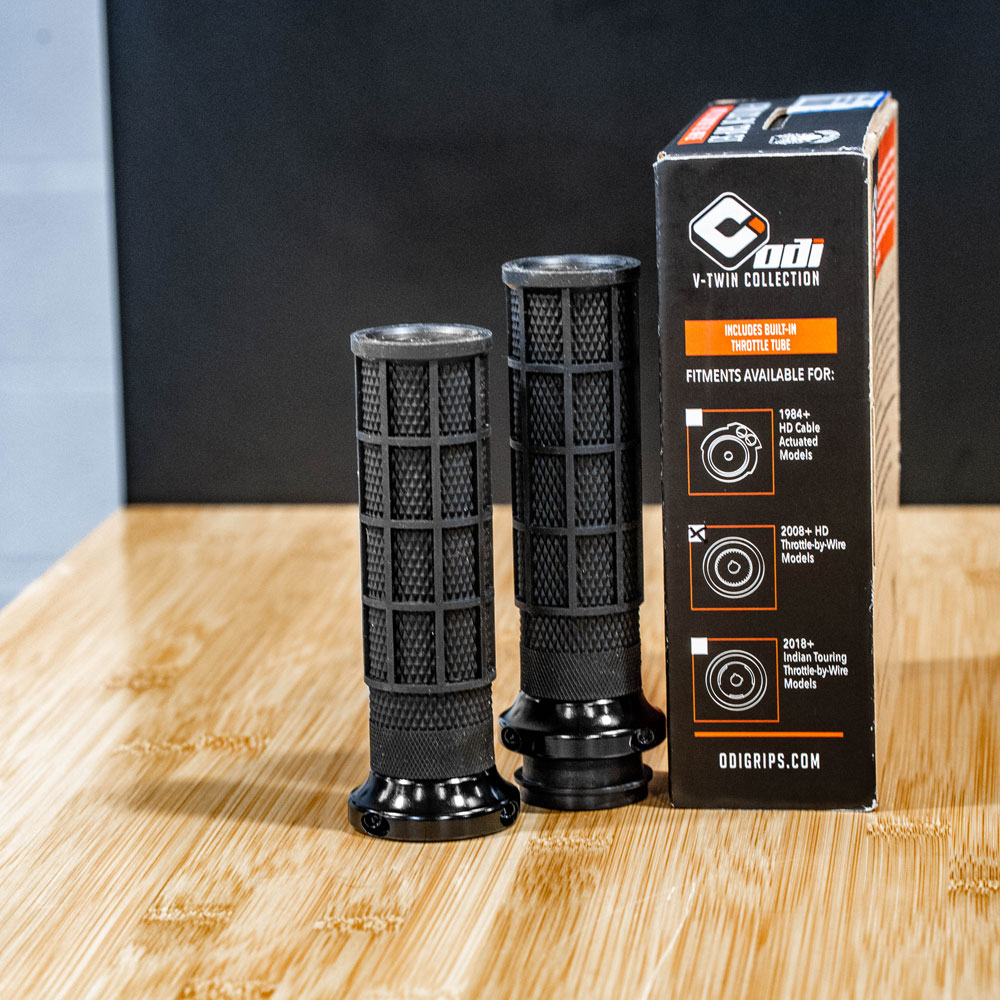 Recent Posts
ODI brings more moto style inspiration to the V-Twin world. The company teamed up with Carey Hart @h …

Can an air filter alone give you any performance improvement out of a stock motor? That's what we …

Just released from Simpson for 2020 - the new Speed Bandit Motorcycle Helmet. It keeps true to Simps …