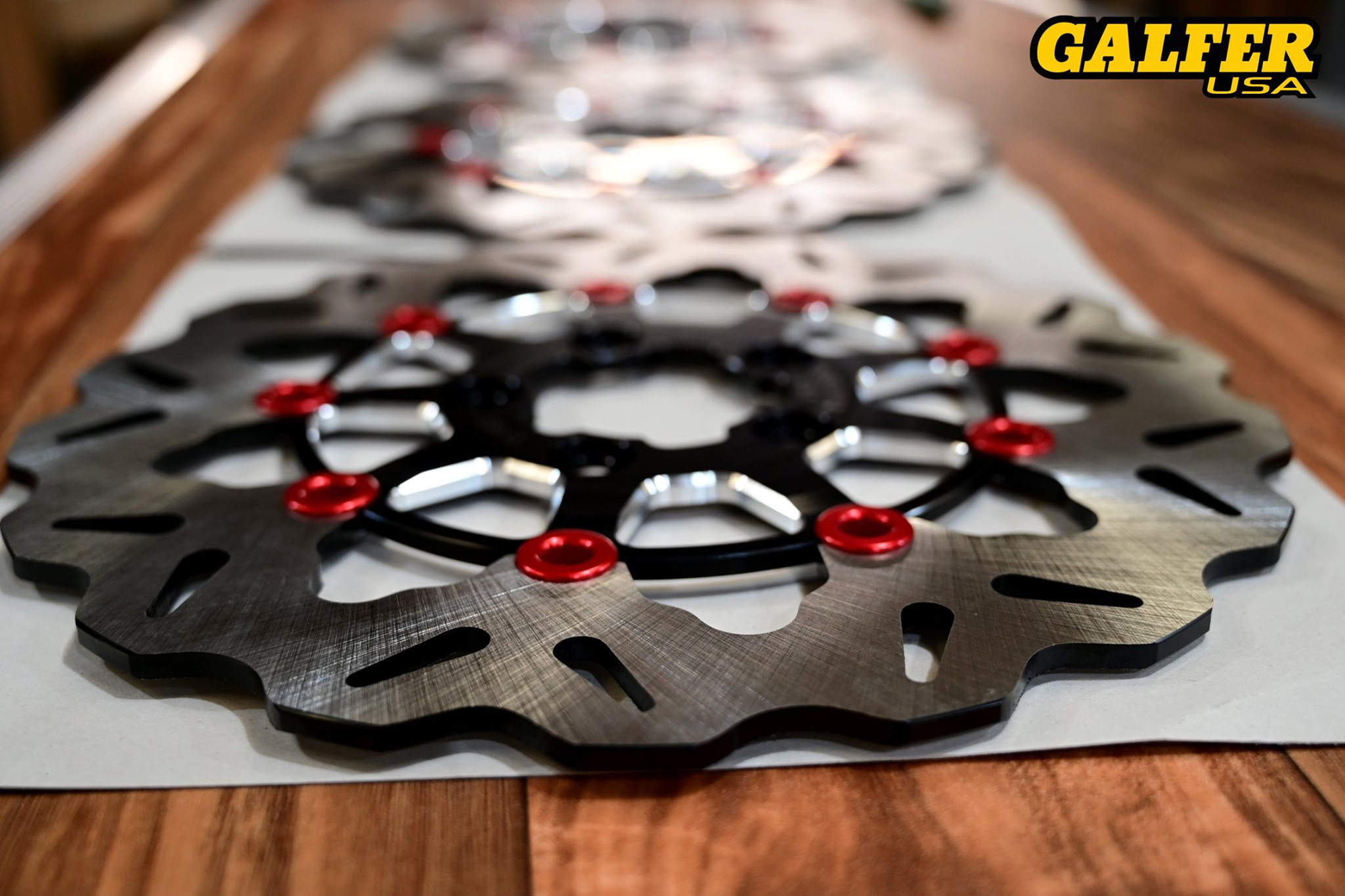 Galfer has been one of the leading brands in performance brake pads and rotors for several decades. The Galfer team is dedicated to providing top quality, extensively tested products to ensure you are getting the best in braking performance.Their product line covers 2-wheeel applications including motocross, road racing, mountain bikes and V-Twin applications.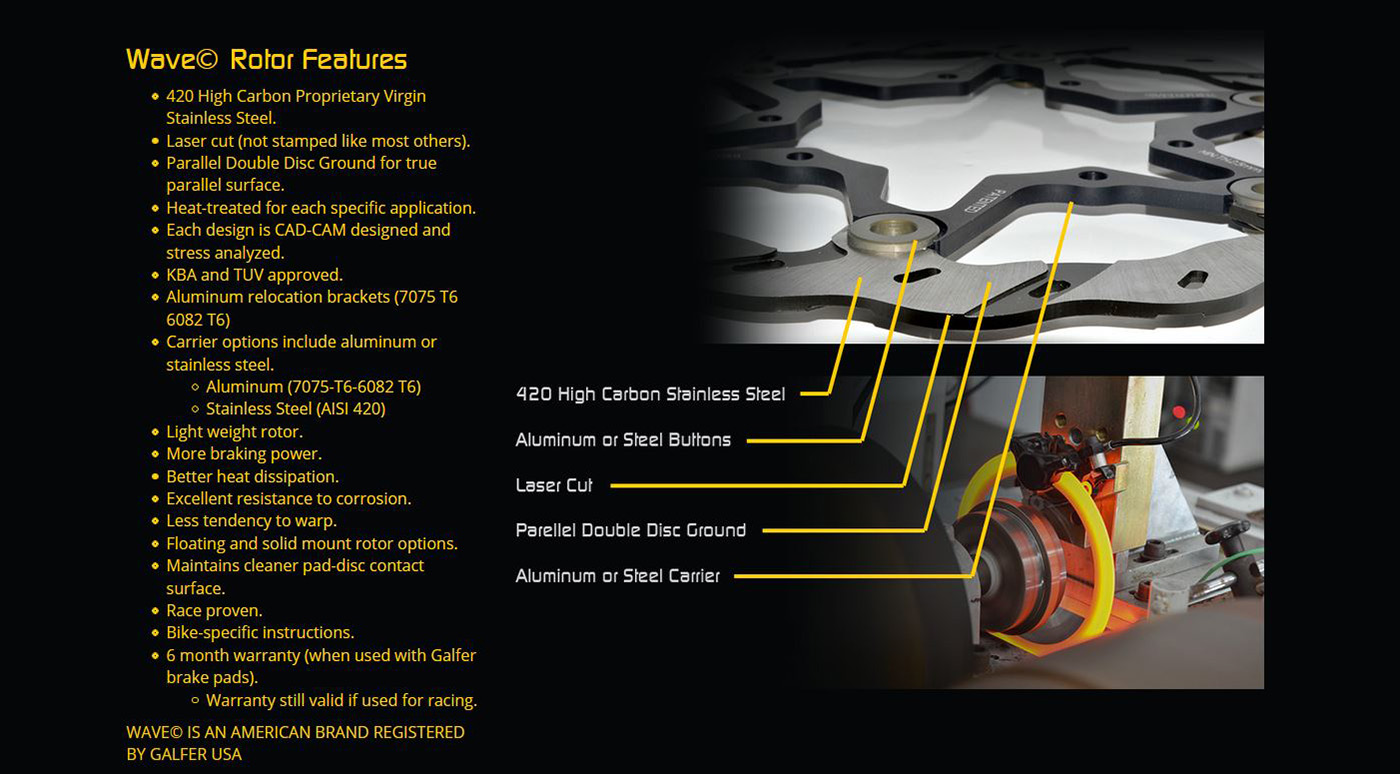 Since so many Harley riders love to personalize and give life to their machine, Galfer now offers some custom options on their Wave Rotors. The Wave Rotor has a unique laser cut design that allows for lower operating temperatures at extreme conditions, plus they are lighter than stock. Each rotor is constructed from 420 high-carbon stainless Tier-1 steel and is individually heat-treated and double-disc parallel ground to ensure perfect-flatness.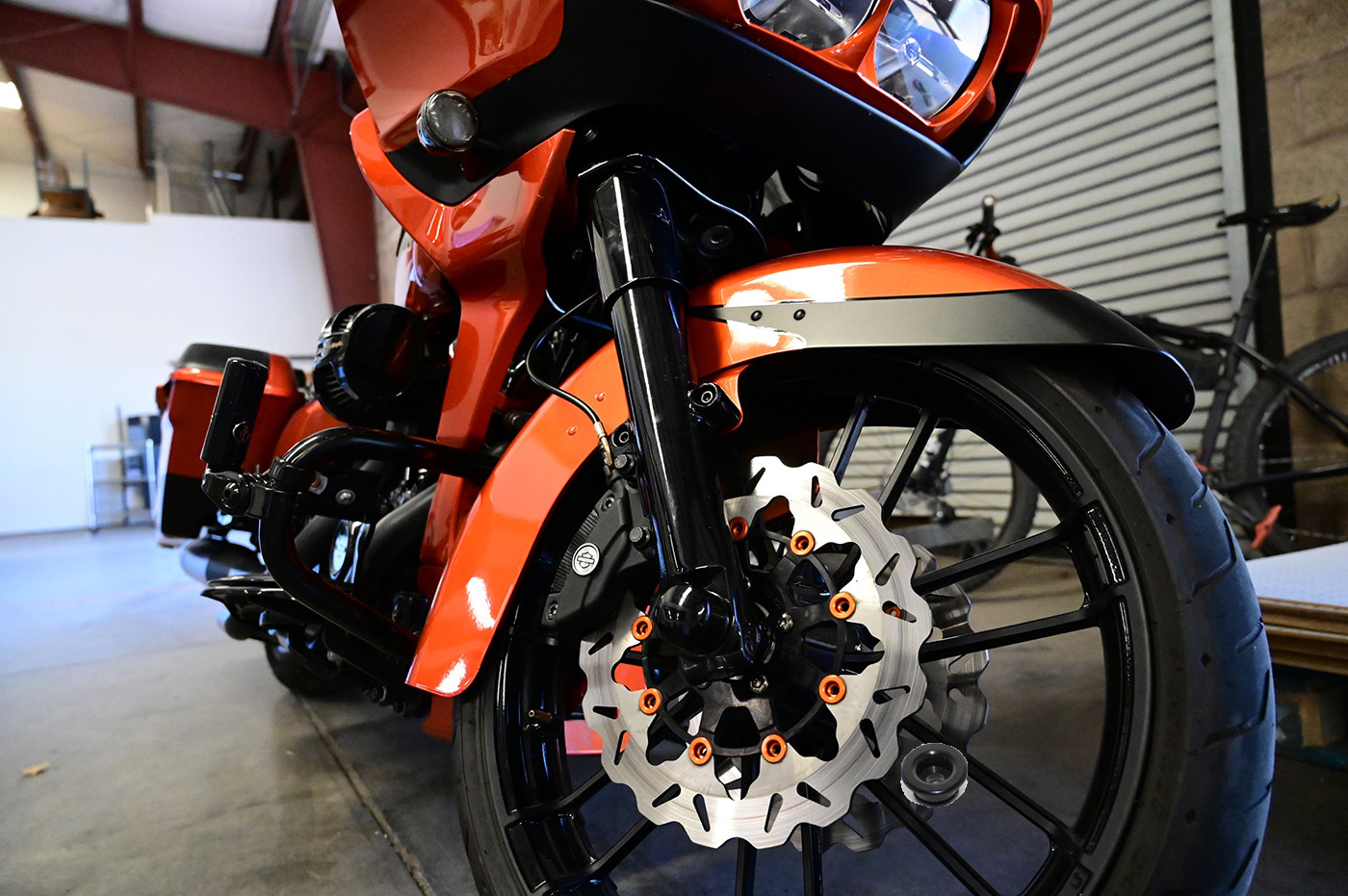 The Galfer Wave Rotors will fit most Harley Front & Rear applications depending on your year/model. Custom options include your choice of 5 "Carrier" colors and 8 "Button" colors.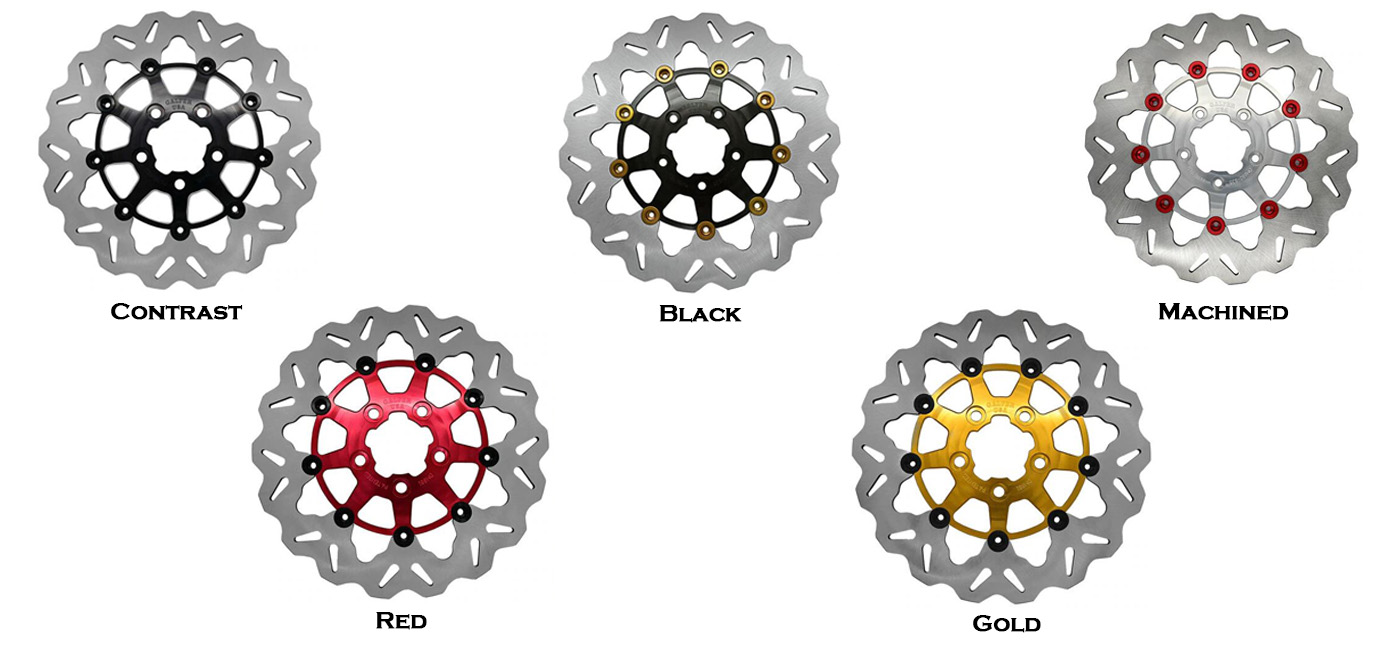 Best of all, once the order is placed - most custom orders will ship within 1-2 days. So not extra wait time as is the case with a lot of other custom pieces. Be sure to use the fitment guide for Front/Rear application. Hit us up with any questions or need help ordering a set.
Recent Posts
About a year ago, we picked up a stock 1993 Harley FXR. We wanted to keep this build clean to mat …

Galfer has been one of the leading brands in performance brake pads and rotors for several dec …

We ran mostly 2-1 systems when we did our exhaust testing so we thought we'd throw on a set of Ba …