Biltwell added another piece to their luggage line-up. It's the almost waterproof, vertically oriented utility bag that will fit up to three 12oz beer cans: the EXFIL-3 bag.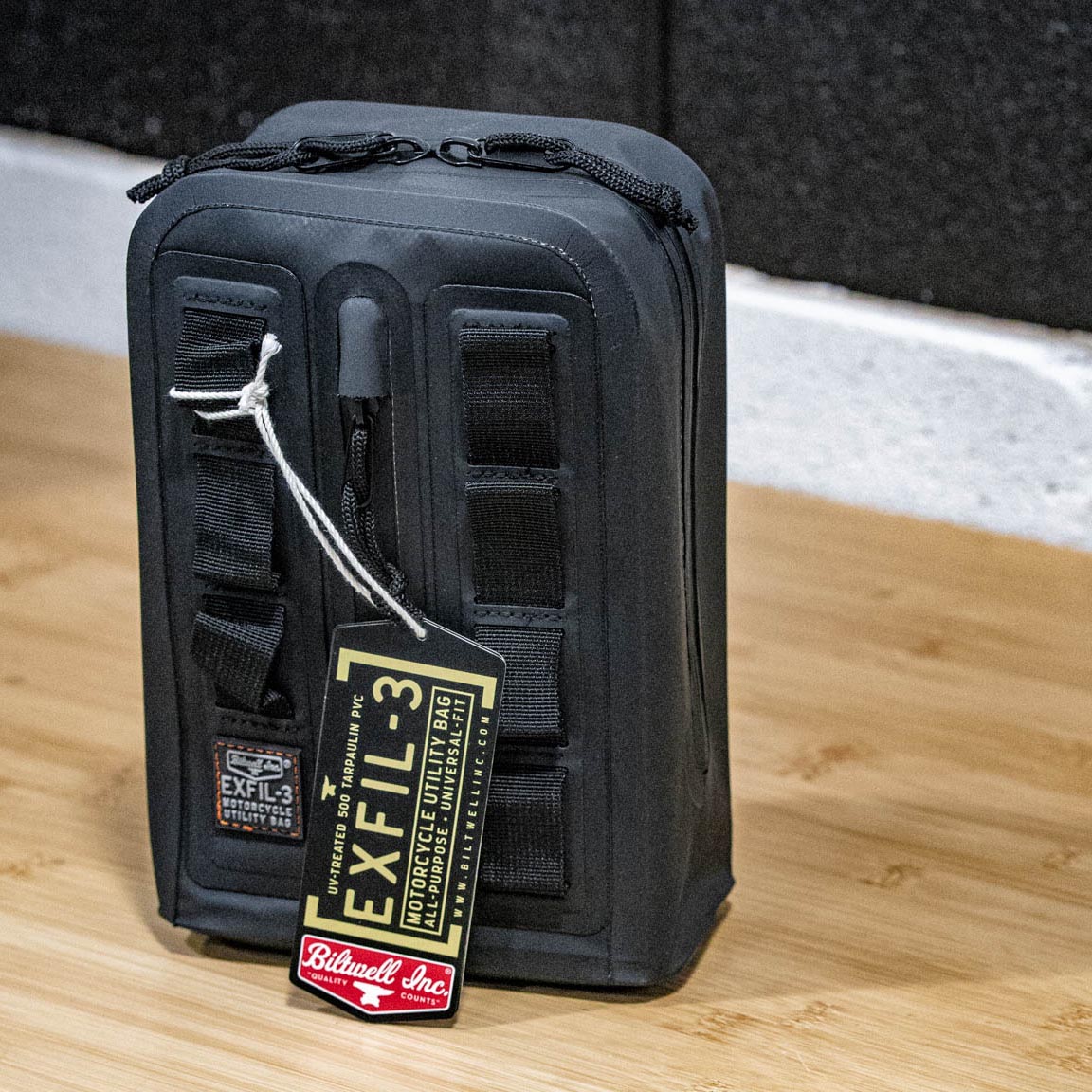 This bag is semi-rigid with an outer UV-treated 500 Tarpaulin PVC construction and weather-resistant zippers. It measures 6.75" W x 10" T x 3.5" D. Inside you will find removable organizers with bright orange color backings.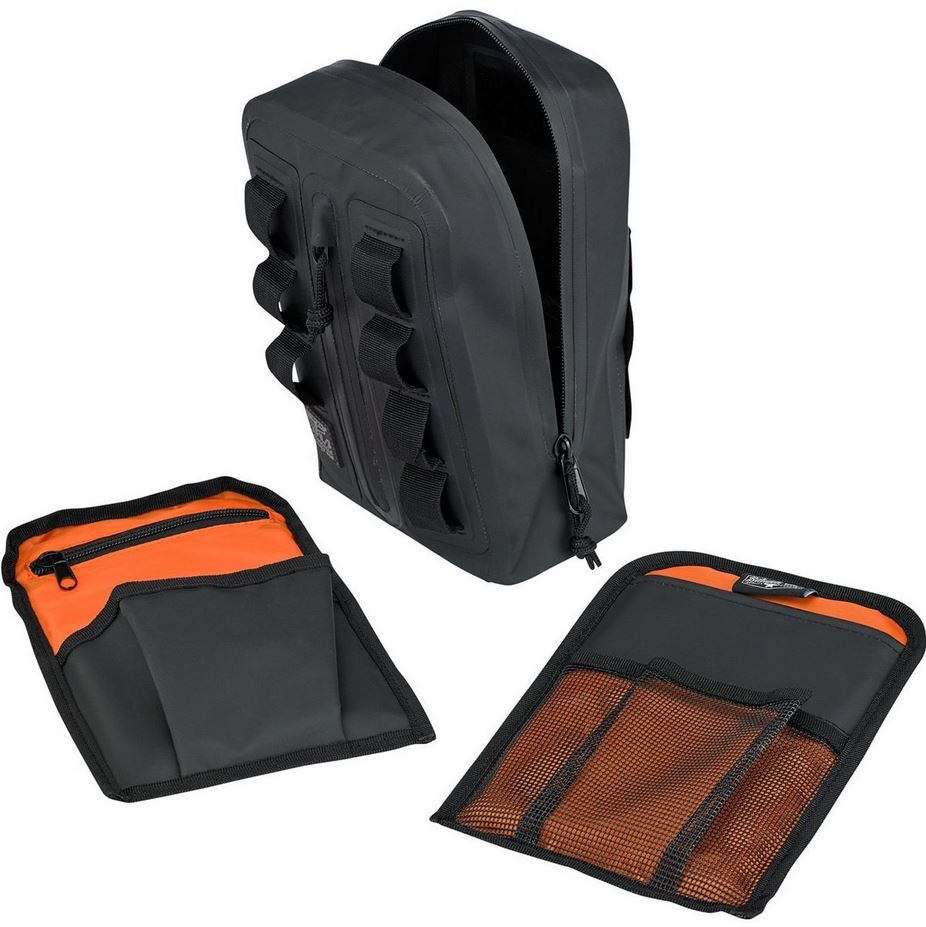 Included with the bag are 6 Velcro mounting straps that are designed to be used as attachment points on the back side of the bag. Ideally you can mount this bag on most taller T-Bar or sissy bars setups. The front side of the bag also offers the MOLLE loops system for additional carrying capacity.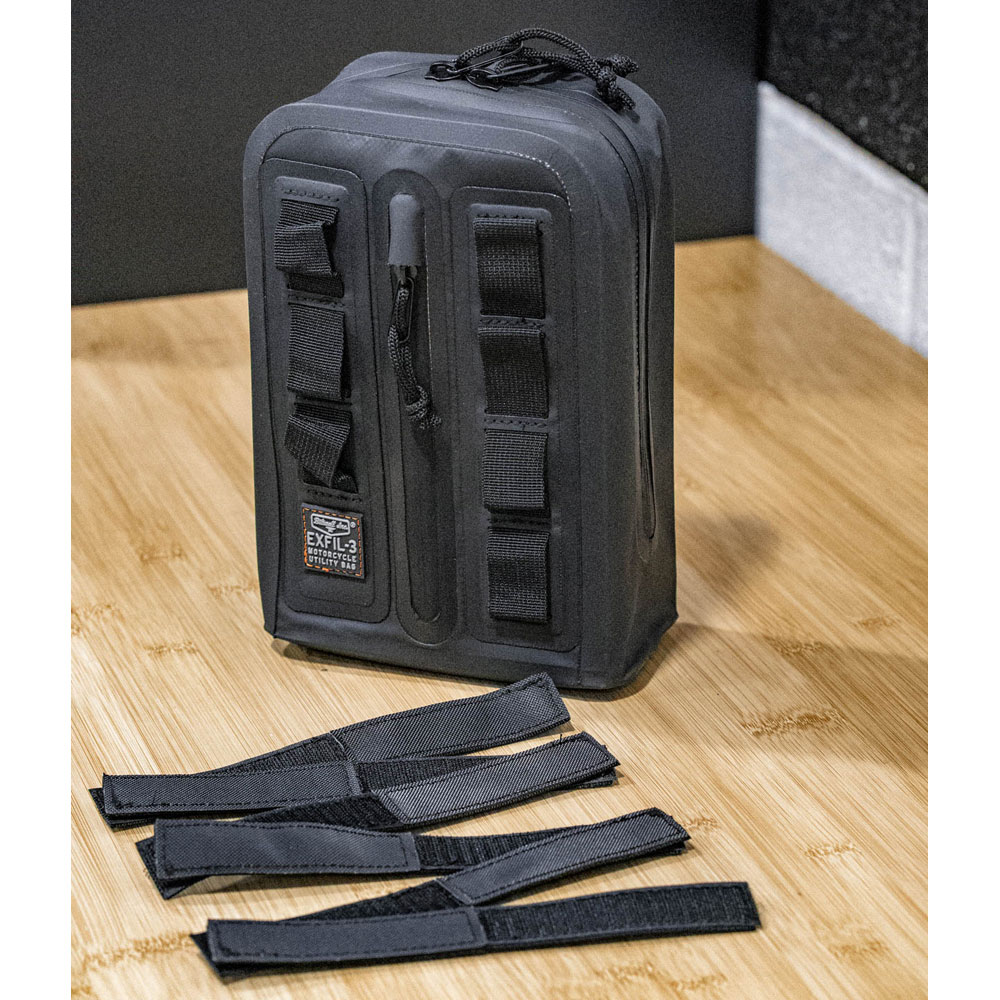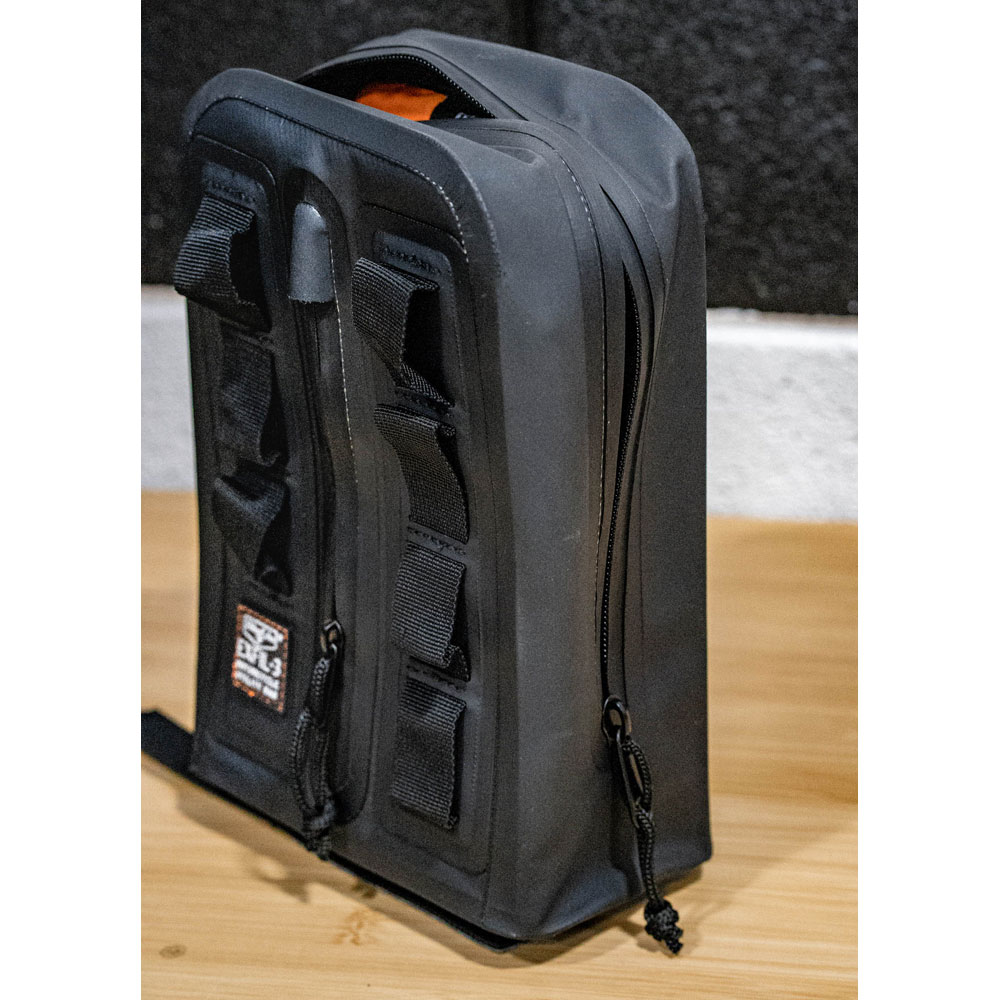 Recent Posts
A local customer brought in his 2018 Street Glide looking to upgrade from the stock handle …

We had a 2017 Road Glide come in the shop for a 124" S&S Big Bore kit install as well as s …

We recently had a 1985 FXR roll through the shop for a few upgrades. Scroll through to see this …