Arlen Ness has been helping riders customize their bikes for decades. They have managed to stand the test of time with high-quality products and an eye for style. As we roll into 2021, they have released a good bit of new products and colors that are sure to make you think twice about a blacked out bike.
Their air cleaners have always been one of their most popular items for Harley riders to upgrade from stock. They recently introduced the SideKick, Method and the Clear Tear designs.
The Sidekick Air Cleaners features a CNC machined billet aluminum construction with an angled shape that will give riders more legroom in the saddle. These come with a black synthetic filter that is wrapped in a stainless steel mesh. The added air flow will boost horsepower and torque compared to the stock setup. Avialable in Black, Chrome and Titanium.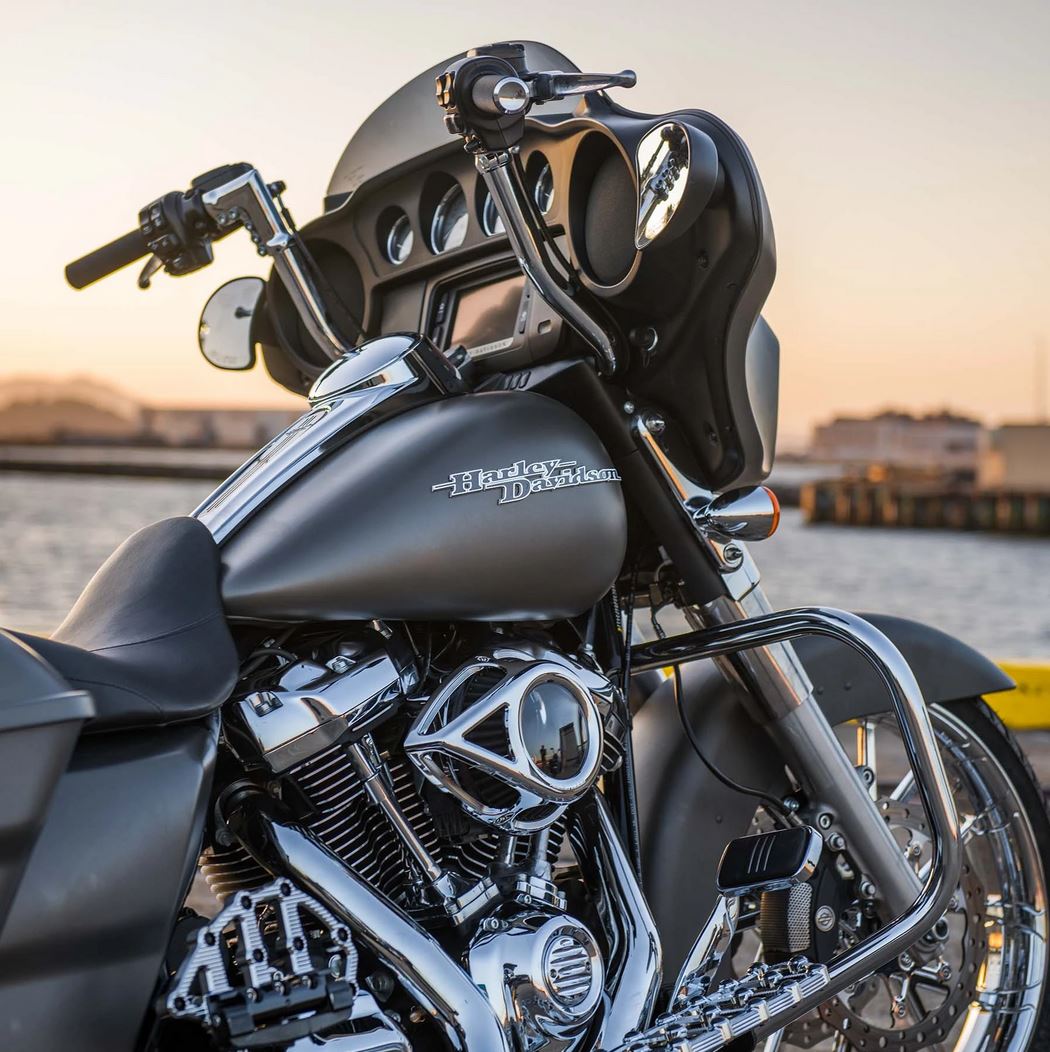 This is a new take on a classic design. The carved out Tear Drop design exposes the high-performance black air filter. It is paired with a polycarbonate window that allows you to view the internal working of the intake. The added air flow design will also increase your hp and tq numbers compared to the stock setup. These design comes in 7 different colorways that can be found across the Ness product line: Black, Chrome, Red, Gold, Orange, Blue and Titanium.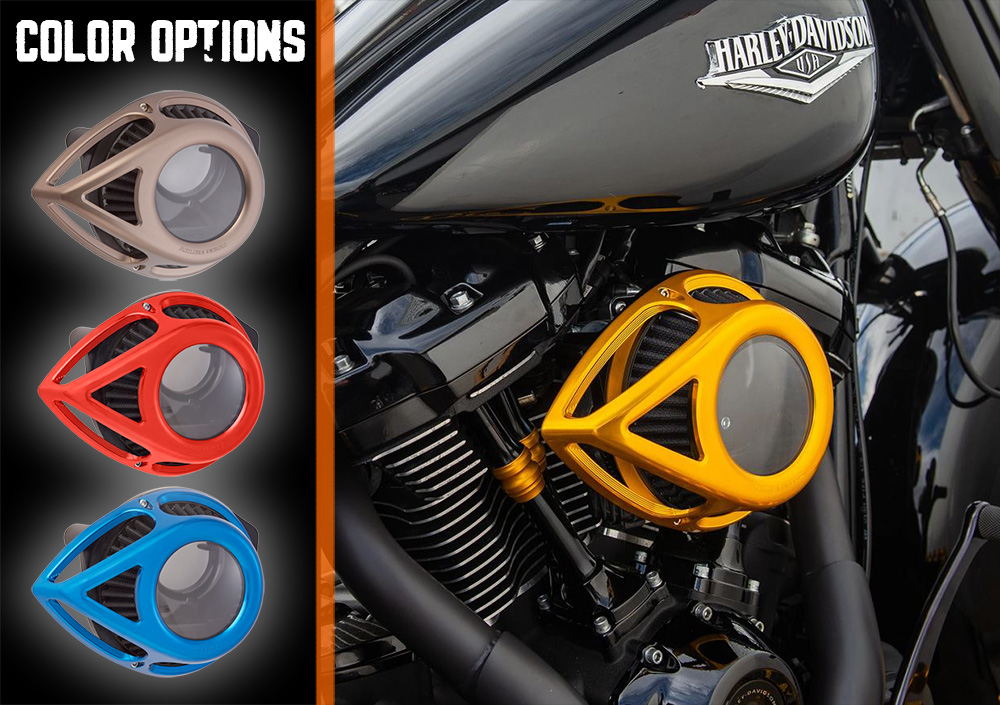 Last but certainly not least - the Method Air Cleaner from Ness. Again this design features the hard coated polycarbonate viewing window and comes with the high-performance black pre-oiled filter. The patent-pending design features a oil-catch / reservoir, hidden breather system and it also eliminates oil blow-bye on the new M8 models. The outer body of the air cleaner is CNC machined from billet aluminum and comes in 8 different color options. Stay classic or go Bold with these new color ways.
Arlen Ness Method Air Cleaner - Titanium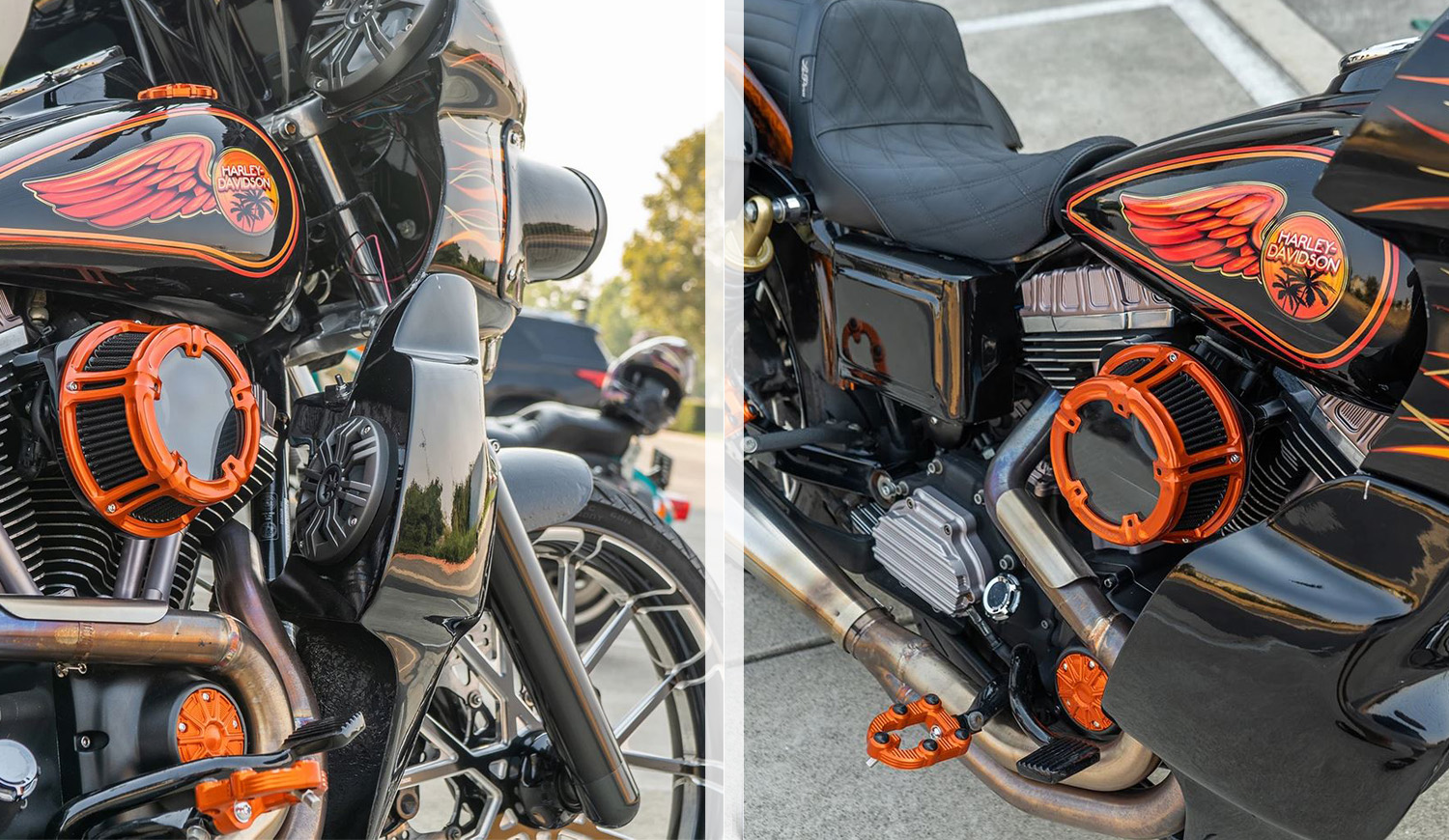 Arlen Ness Method Air Cleaner - Orange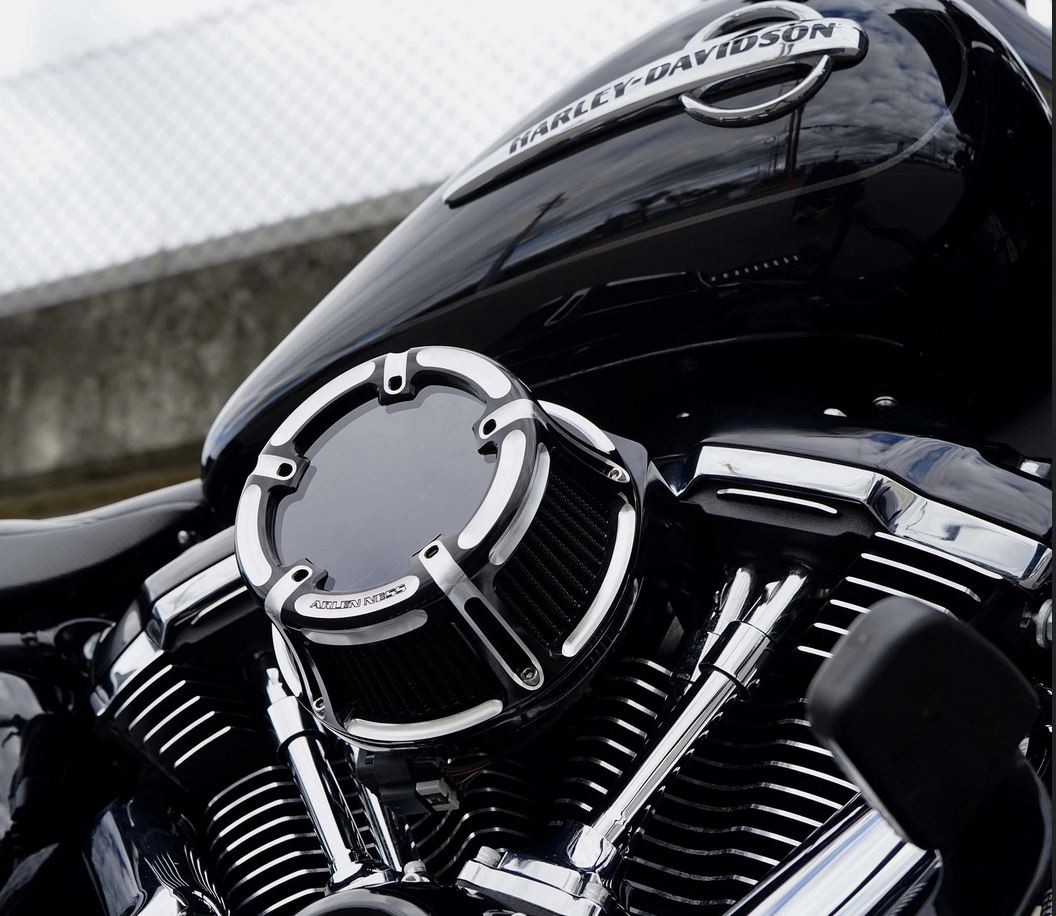 Arlen Ness Method Air Cleaner - Contrast Cut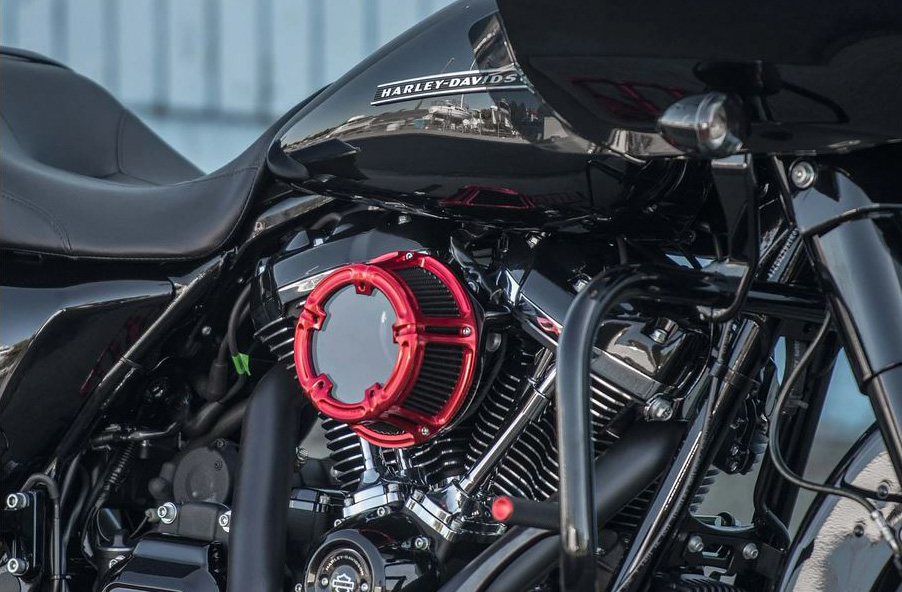 Arlen Ness Method Air Cleaner - Red
Recent Posts
Arlen Ness now has more options to give your bike a customized look and feel. Don't settle for stock …

Get your hand and foot controls dialed in with new styles and colors from Arlen Ness. They are on th …

Arlen Ness has been helping riders customize their bikes for decades. They have managed to stand …