The Memphis Shades Road Warrior Fairing continues to be the most popular aftermarket fairing option for Harley riders. With fitment options for Harley Dyna Models, the 2018-Up Softails, 1994-Up Road Kings and late model Softails, Memphis Shades offers a nice range for lots of Harley riders out there.
Shop the full assortment of Memphis Shades Road Warrior Fairing Components now
With all that said, we get a handful of consistent questions about the Road Warrior Fairing. Here are some answers to help you navigate and find the right setup for your Harley.

Will the Road Warrior Fairing fit my Harley?
The Road Warrior is one of, if not the most versatile fairing kit you'll find on the market. Memphis Shades has developed the fairing for the majority of Harley models. Click here to jump to a full list of the current fitment options. Overall, you'll find that the Road Warrior fits a vast majority of Harley Davidson models, with notable current exceptions such as the Sportster and Touring Models besides the Road King.
Keep in mind that Memphis Shades is consistently adding new fitments to the lineup so if you don't currently see your bike on the list, an option could be on the way.
What do I need to buy for the full Road Warrior Kit for my bike?

The Memphis Shades Road Warrior Fairing is not technically sold in a 'kit' as different Harley models require different components to properly fit their ride.
Every rider will need at minimum:

1. Road Warrior Fairing
2. Road Warrior Windshield
3. Trigger Lock Quick Detach Road Warrior Mount Kit (available with either black or polished side plates)

You cannot install the Road Warrior Fairing without the Trigger Lock Mount Kit. In addition, many Harley's will require a headlight extension block to properly extend their headlight to align with the fairing opening.

Due to the variations in the kits and heights, all these pieces are sold separately, but we take care to make your purchase as simple as possible. Just reach out with any questions you have or check out the links and fitment instructions on each kit and page or click here to jump to the bottom of the page for a fitment chart.

Memphis Shades Road Warrior Fairing for 1991-2017 Harley Dyna
Memphis Shades Road Warrior Fairing for 2008-2017 Dyna Fat Bob
Memphis Shades Road Warrior Fairing for 1984-2019 Softail Models
Memphis Shades Road Warrior Fairing for 2018-Up Fat Bob
Memphis Shades Road Warrior Fairing for 2018-Up Sport Glide & Softail Slim
Memphis Shades Road Warrior Fairing for 1994-2019 Road King Models

What style and height windshield should I choose for my Road Warrior Fairing?

Windshields for the Road Warrior run from a mini Cafe style and then in 7", 9", 11", 13", 15" and 17" heights. The fairing itself adds about 3" to the overall height of your setup, so if you choose a 7" windshield you're essentially adding 10" from the top of the headlight opening.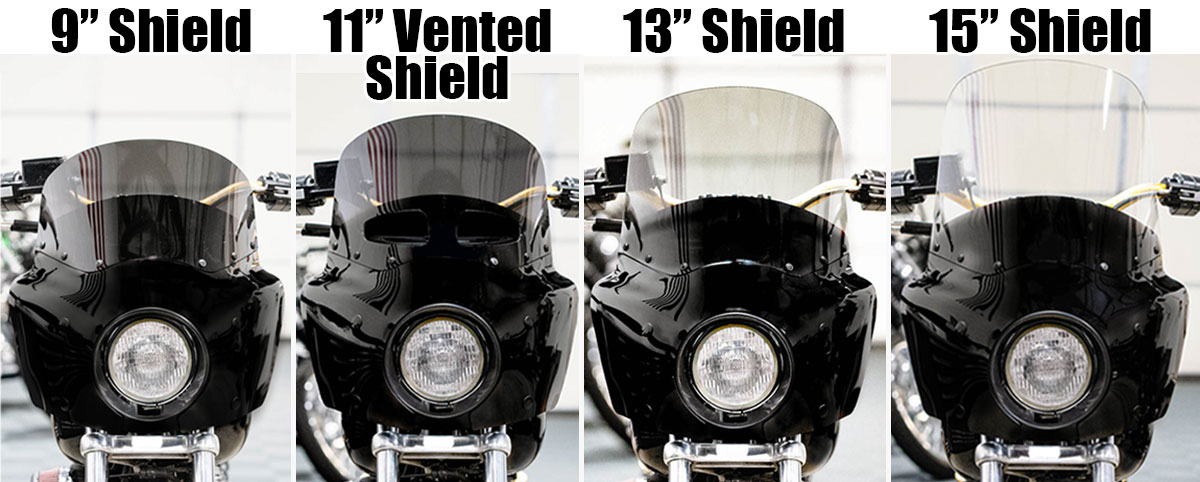 Riders can choose either a standard windshield (most popular) or a vented windshield, which allows for a little bit of airflow and is more ideal for hotter climates or riders who want to feel a little extra ventilation while they ride. So what height should you choose? Check out a few pictures below for some help in comparing a range of sizes - from 7" all the way to 17".
Shop Memphis Shades Road Warrior Windshields
Shop Memphis Shades Vented Road Warrior Windshields

What tint Road Warrior Windshield Should I get?

There are 3 tint options currently available for your Road Warrior windshield - Ghost, Black Smoke and Dark Black Smoke. Check out the photos below to take a look at the differences in darkness, but the Ghost allows about 85% light transmission through the shield, the Black Smoke allows approximately 40% light transmission and the Dark Black Smoke allows about 25% light transmission. So - Ghost is the lightest, Black Smoke your next step and the Dark Black Smoke is the darkest windshield option.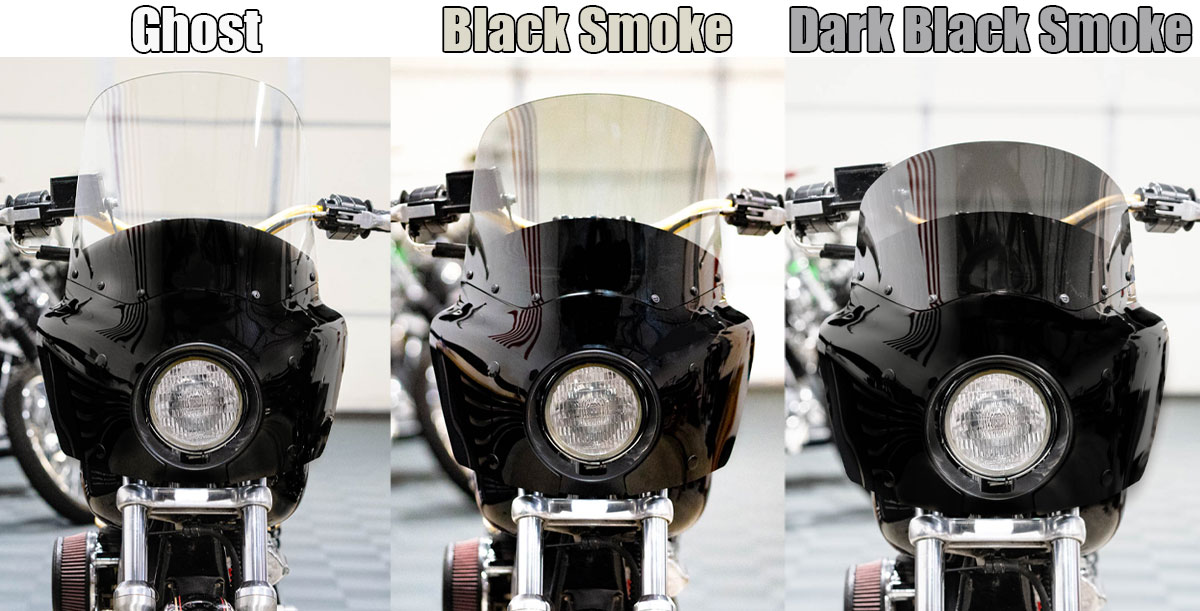 Memphis Shades only produces the Dark Black Smoke version of the shields up to 11" with Ghost and Black Smoke available the rest of the way up to 17" so that you have a sufficient view through the shield while you ride.

Road Warrior windshields are non-specific to year/model so any windshield you choose will fit every Road Warrior Fairing, regardless of the Harley you ride. In addition, it's a very straightforward process to swap out windshields should you want to change to a different height and/or tint.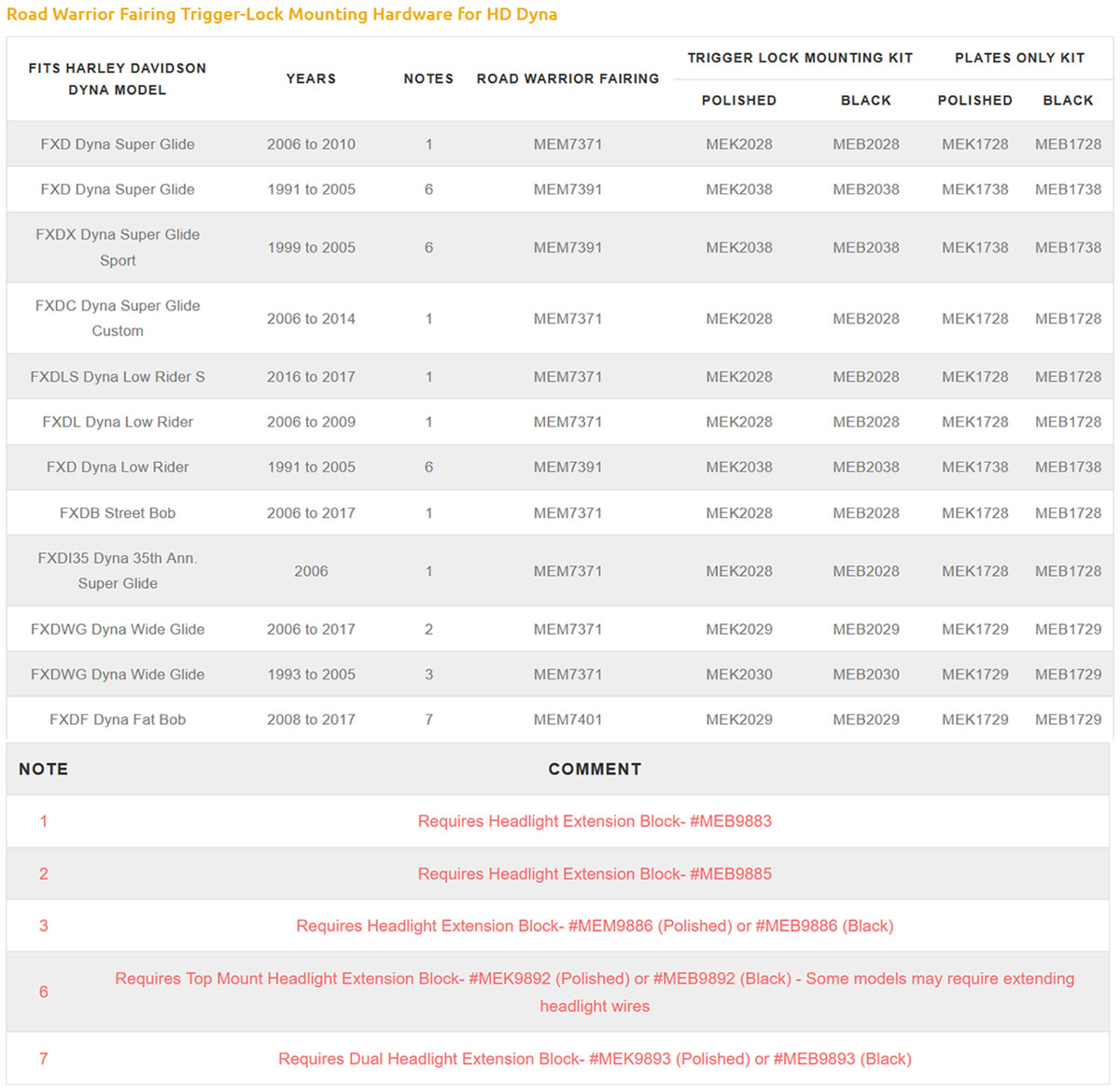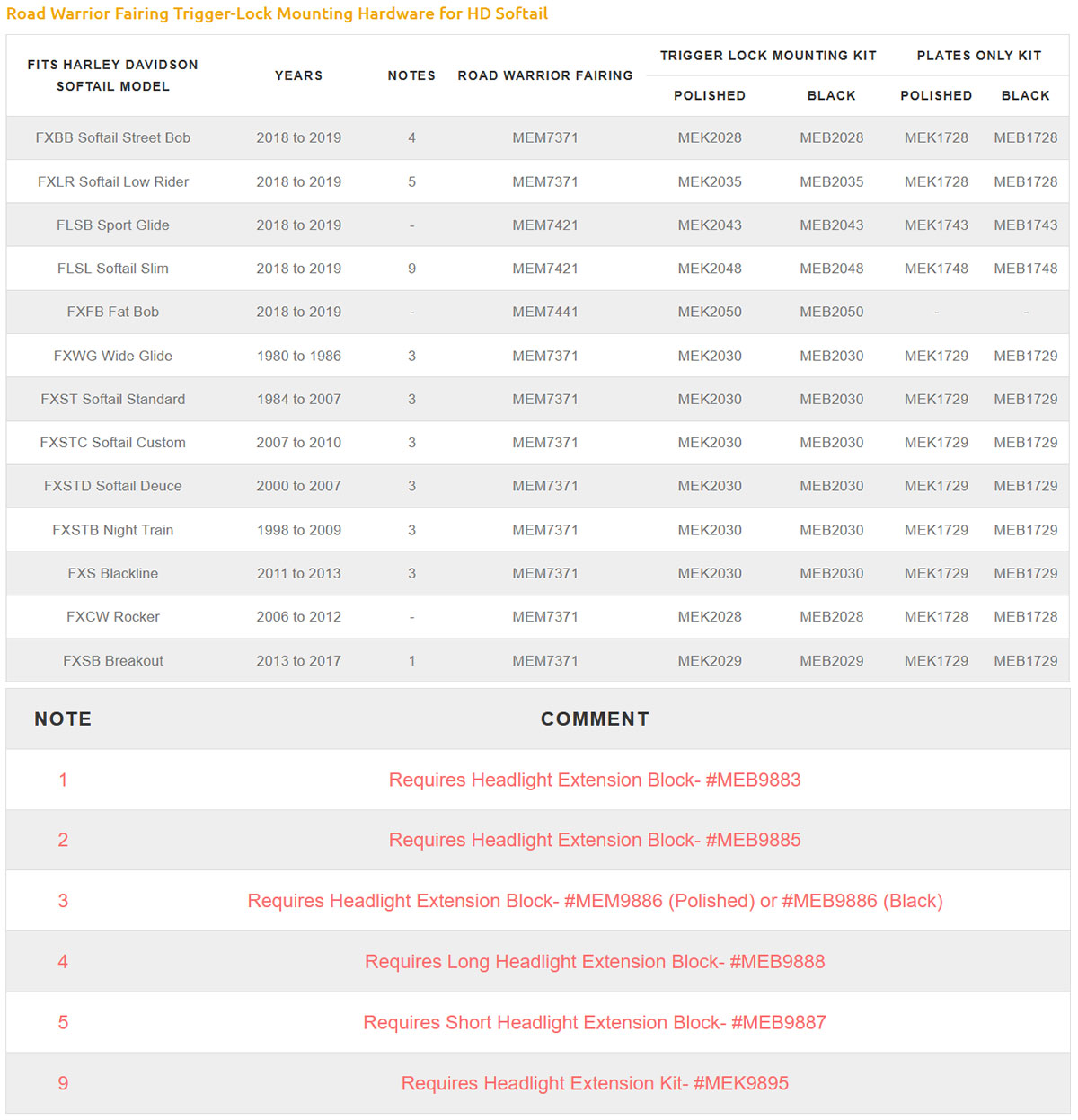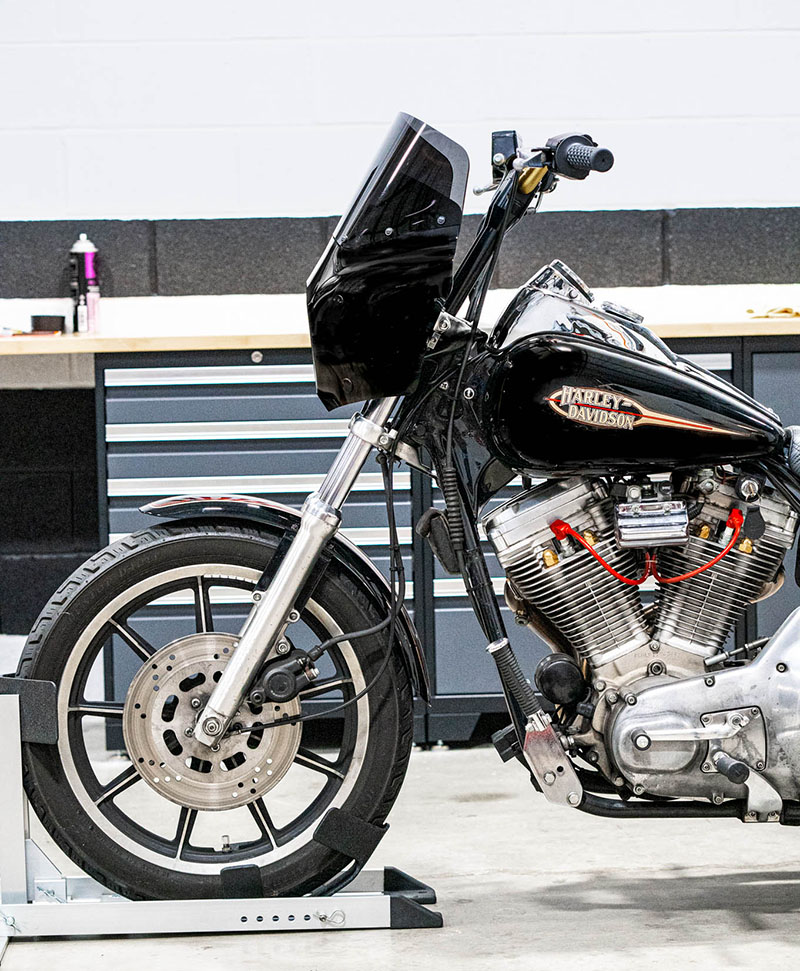 Recent Posts
We recently had a 1985 FXR roll through the shop for a few upgrades. Scroll through to see this …

It is no surprise that a lot riders are changing their stock handlebar and riser setup on the new Ro …

Letric Lighting, a subdivision of the Namz Custom Cycle Products, just released a new LED headlight …