Handlebars can add plenty of personality to your bike but it's important to understand the technical differences before making a decision on your new set of bars. If the stock bars just aren't doing it for you, you can add custom style and comfort by choosing the right set of bars for your bike. Handlebars are one of the best ways to make a statement and drastically alter the look of your bike. It's not a one-size-fits-all approach, though so you will need to know what set of bars will work for your application. Here we'll cover some of the basics to narrow things down and ensure proper fitment for you and your bike.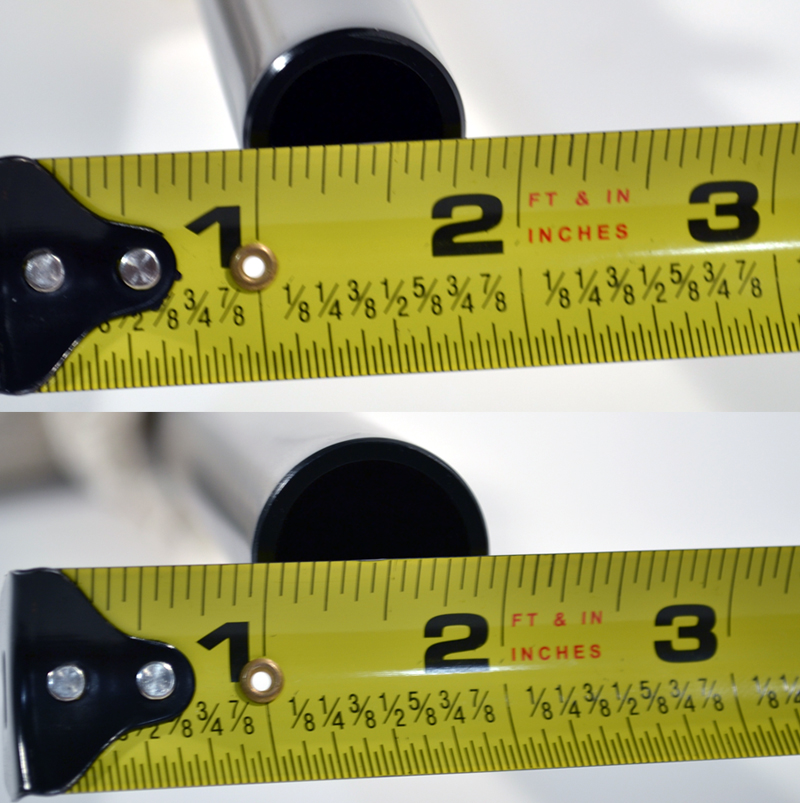 As far as industry standards, Handlebars typically come in either 1" or 7/8" diameter. Almost all Harley applications will use 1", however, for those riders looking for fatter bars 1 1/4" and 1 1/2" are available and may require special clamps/hand controls depending on the bars. Most Metric (XS650's; unit and pre-unit Triumphs, or any British or Japanese Custom)bikes will accept 7/8" handlebars.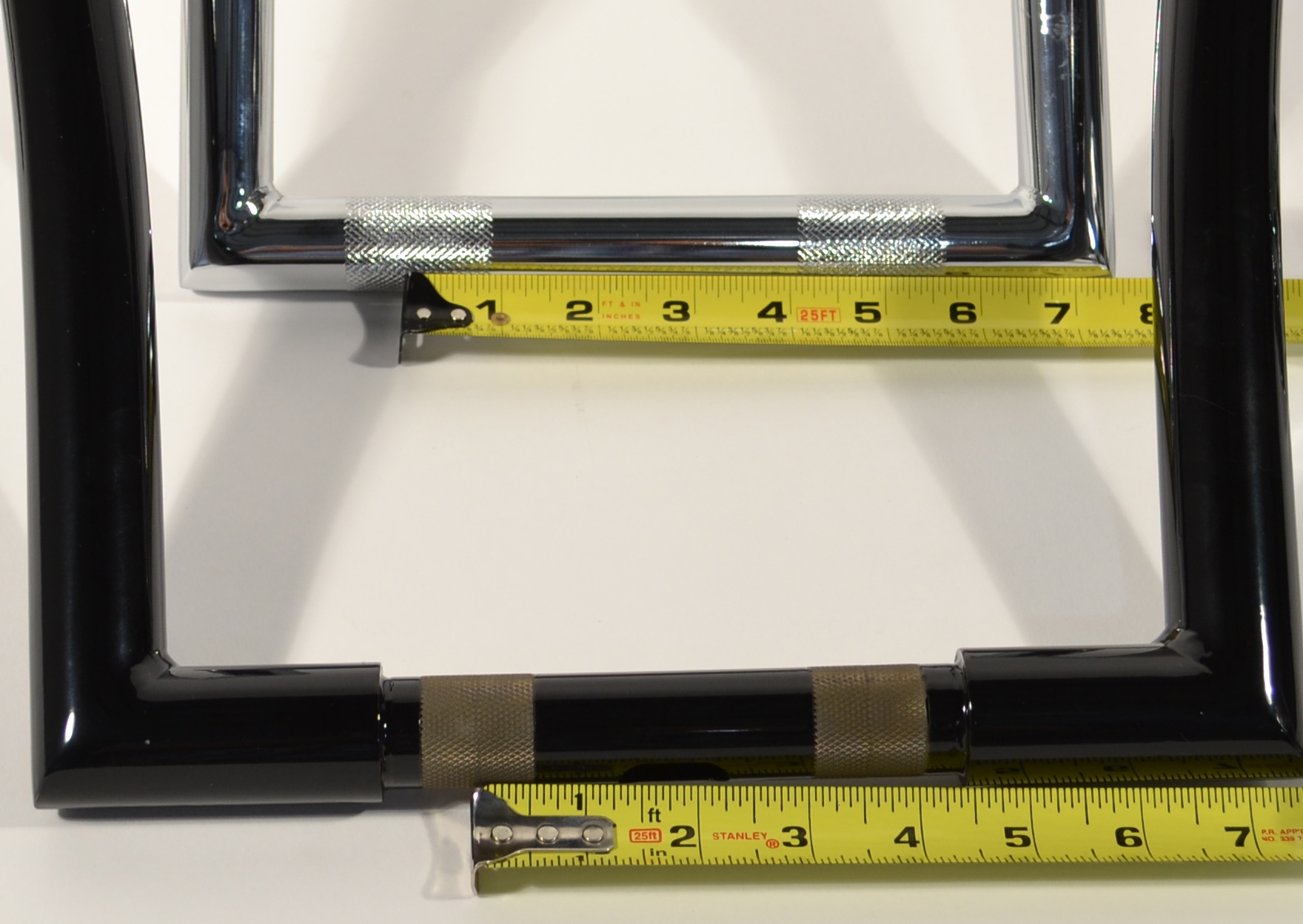 Once you figure out the handlebar size you need, go check the spacing on your risers. Once again, most Harley models have the standard 3 1/2" on center clamp area. The only other option for this section would be if you have a Springer front end. Basically a Springer front end has a wider clamping area (4 3/4" to be exact), so the bars you purchase will need to have a wider spacing in the clamping area to match.
Now you can choose the look and style for your bike. There are hundreds of handlebars to choose from so let's go over some of the general styles you may find:

Touring/Dresser Bars

These are usually very easy to recognize since they are significantly larger than most handlebars. They are much wider at the base in order to accommodate the shape and size of the fairing and typically have a 12"-20" rise height.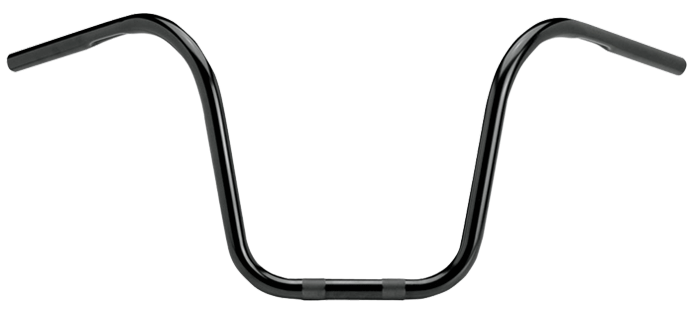 Ape Hangers
Ape Hangers get their name from the way the rider literally hangs on the bars while riding. The most distinguishing thing for these bars is their rise height as they typically have a rise height between 12"-20"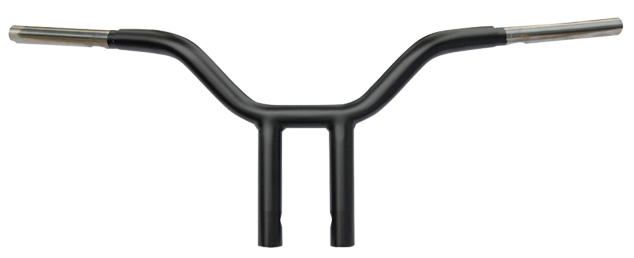 T-Bars/H-Bars
This style of bars can vary in shape and size, but what really differentiates them from other bars is the way they mount to the triple trees. These bars have built in risers that allow you to bolt them right into the triple trees instead of using a clamp.

Z-Bars
These can come in range of rise heights and styles, but they are typically distinguished by the 90° angle bends at the base and the peak of the bars.

Drag Bars
Drag bars can vary in style and pullback, but typically they have no rise height, with slight to moderate pullback which allows for a mildly aggressive while still comfortable riding position.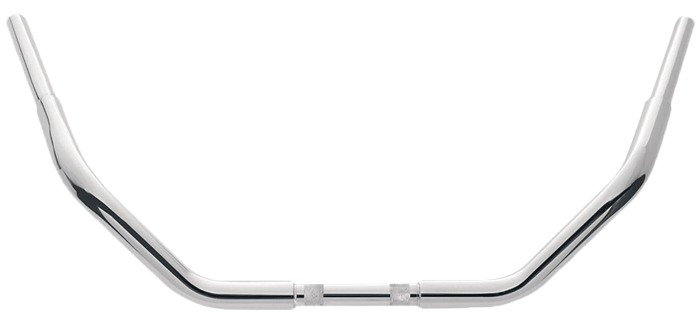 Beach Bars
Typically denoted for the little to no rise height and the long, wide sweeping pullback. Beach bars offer a laid back relaxed riding position.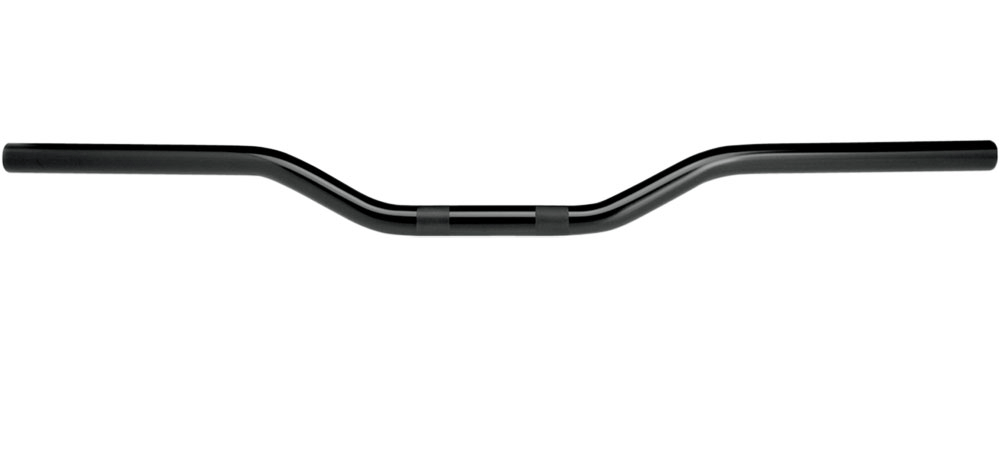 Stock/Other Bars

This is a "catch all" category, and these bars will vary slightly in rise height, pullback and overall width. Some examples include Trackers, Clubmans, Buckhorn, Scrambers, etc. Since bars and styles will vary based on measurements, it is important to understand how they are properly measured - we'll show you how at the end of the post!
If you know what style you want for your bike, here are some of the technical differences you should be aware of for your application.
Knurled vs. Smooth (Excludes T-Bars/H-Bars)
This refers to the area where the bars clamp down on the risers. The knurl on the bars provide extra grip in the clamps so the bars don't slip or rotate while riding. If you are using tall Ape Hangers, any heavy handlebars, or you want extra peace of mind that the bars won't move while you're riding it is a good idea to use handlebars with knurling. Smooth handlebars don't have the texture added, but as long as they are clamped down well, you don't have to worry about them slipping.
Dimpled, Drilled, or Smooth
Your control/grip mount area will either be dimpled, drilled or smooth. Dimpled bars are used on 1982-up Harley models to allow clearance for the wiring. Specifically, they are needed so the wires running to the hand controls don't get pinched. Drilled/Slotted handlebars have cutouts near the controls and at the bottom of the bars to allow the wiring to run inside the bars for a cleaner look. These can be used on almost any type of bike and are typically used for custom builds. Smooth Handlebars can be used for custom builds, metric bikes, or Pre-1982 Harley Models.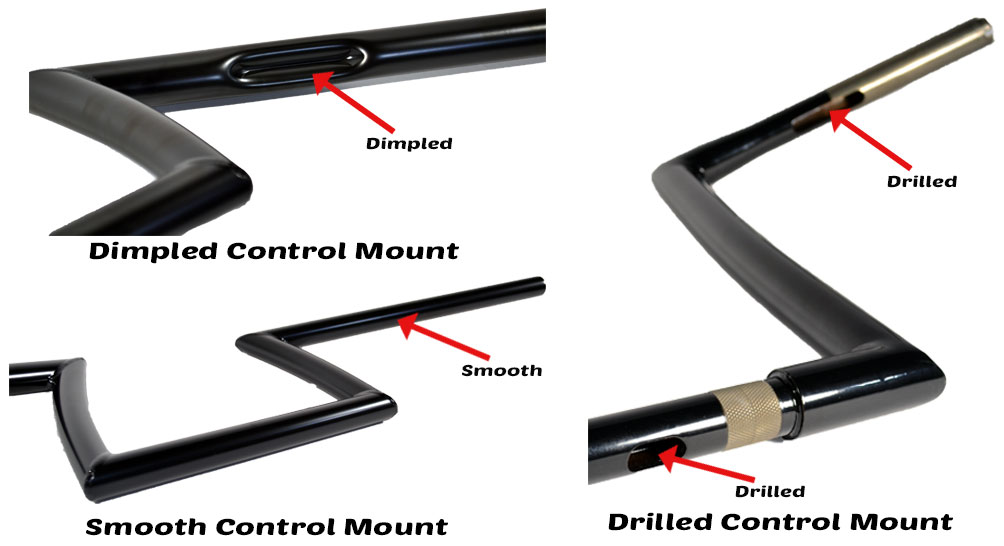 Handlebar Measurements
If you have been shopping around for handlebars, you may have noticed measurements that sound something like End, Rise or Pullback. Here is a quick reference of terms and what they mean... for a visual check the diagram below:
Overall Width: Measure straight across from one grip tip to the other grip tip
Pullback: Measure straight back, the distance from where the handlebars mount to where the grip tip ends (bars must be positioned at the angle they will be mounted on the bike)
Total Rise/Height: Measure straight up, from the bottom of the handlebar to the highest point of the bar
End Rise: Measure straight up, from the bottom of the handlebar to where the grip tip height ends
Center Width: The center width across at the base of the handlebar before any bends begin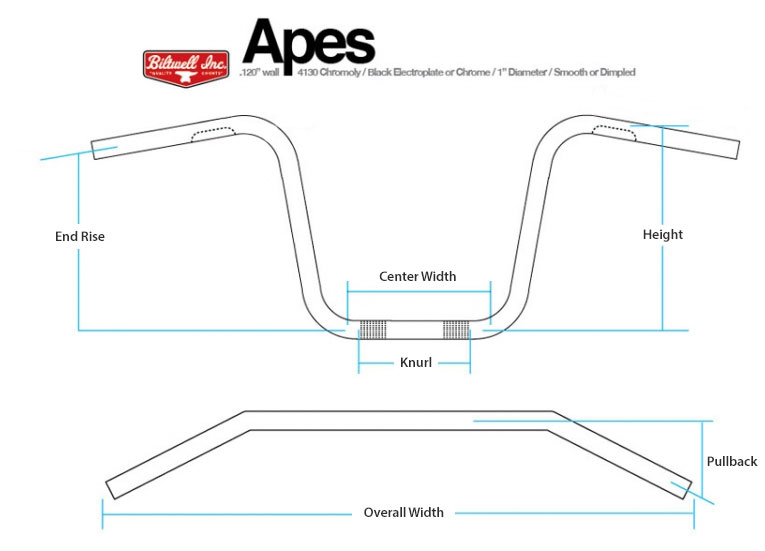 Recent Posts
We recently finished up a 2014 Street Glide Twin Cam project to turn this Touring bike into a perfor …

Galfer has been leading the way with more custom options for your Harley rotor setup. They continue …

Klock Werks now has their famous Flare Windshield available for the Harley Low Rider ST. They cur …