For those of you out there rolling a 2015 or newer Harley Road Glide, the stock handlebars are usually one of the first things riders want to/need to change. The stock setup not only looks pretty lame but the hand/wrist position is not the most comfortable for most people.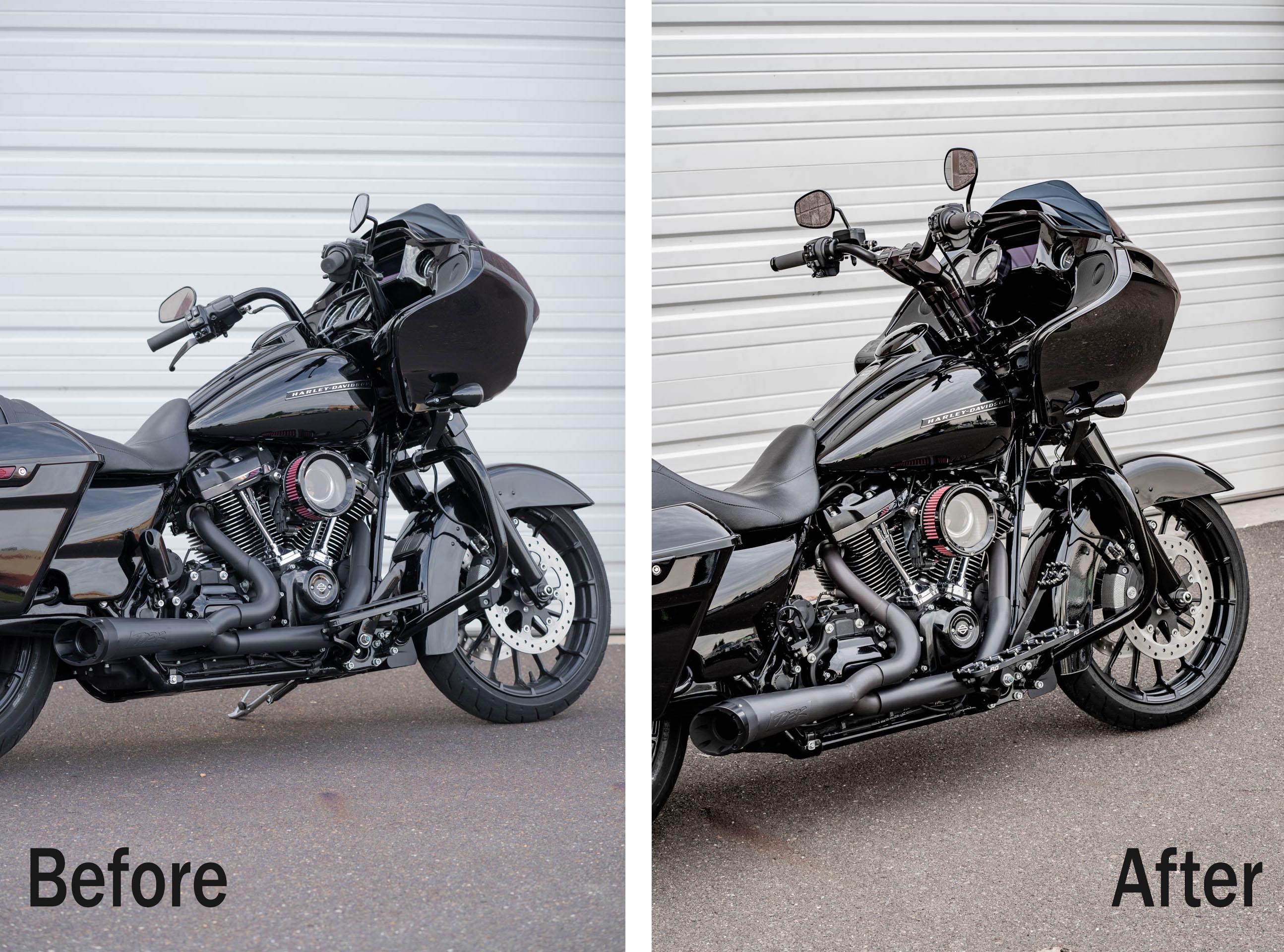 We've seen a lot of riders change to different versions of a T-bar style setup, whether they install taller risers and a moto style handlebar or go with something like LA Chopper's Kage Fighter bars. Unfortunately taller risers mean you can't easily see your gauges.
Kraus and a few other companies have stepped up and delivered some quality options to fix this. We've had the opportunity to install this setup a few times on newer Road Glides here in the shop. While this setup is definitely more involved then your typical handlebar swap, we recommend you do a little research and plan on spending a weekend doing this install or take your bike to your local HD dealer/trusted mechanic. If you want to see what you'll need to change your stock setup – keep reading.
Kraus offers a couple options to do this for both the Street Glide and Road Glide models. If you have any questions as to which items you'll need for your bike, feel free to give us a call and we'll be happy to help out. Below is a quick look at the install we did and the products we used for the job.
2019 Road Glide Special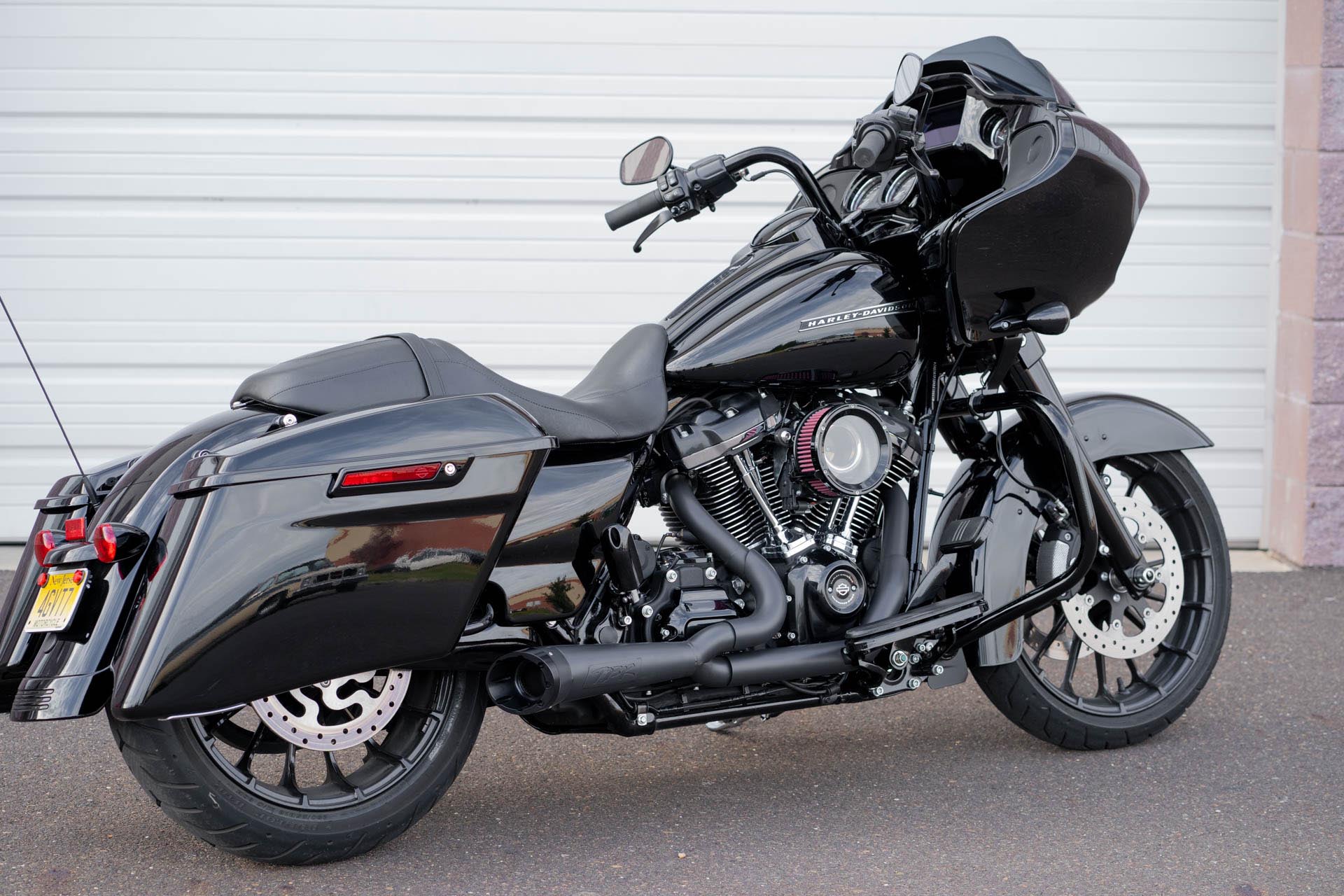 Disassemble the handlebars from the grips, hand controls and remove the stock gauge cover.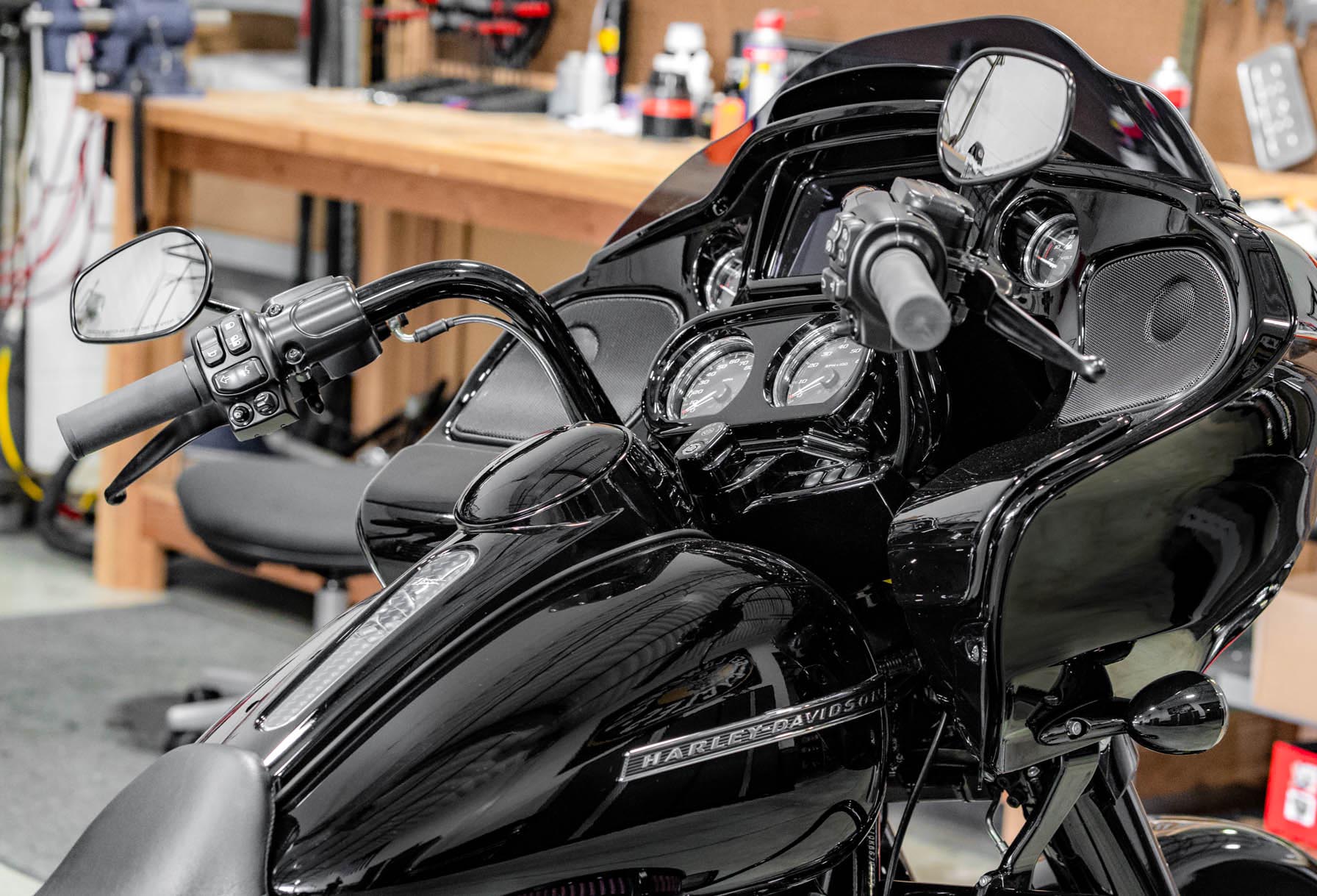 Make sure to cover and protect your tank, front fender and front dash from any possible damage.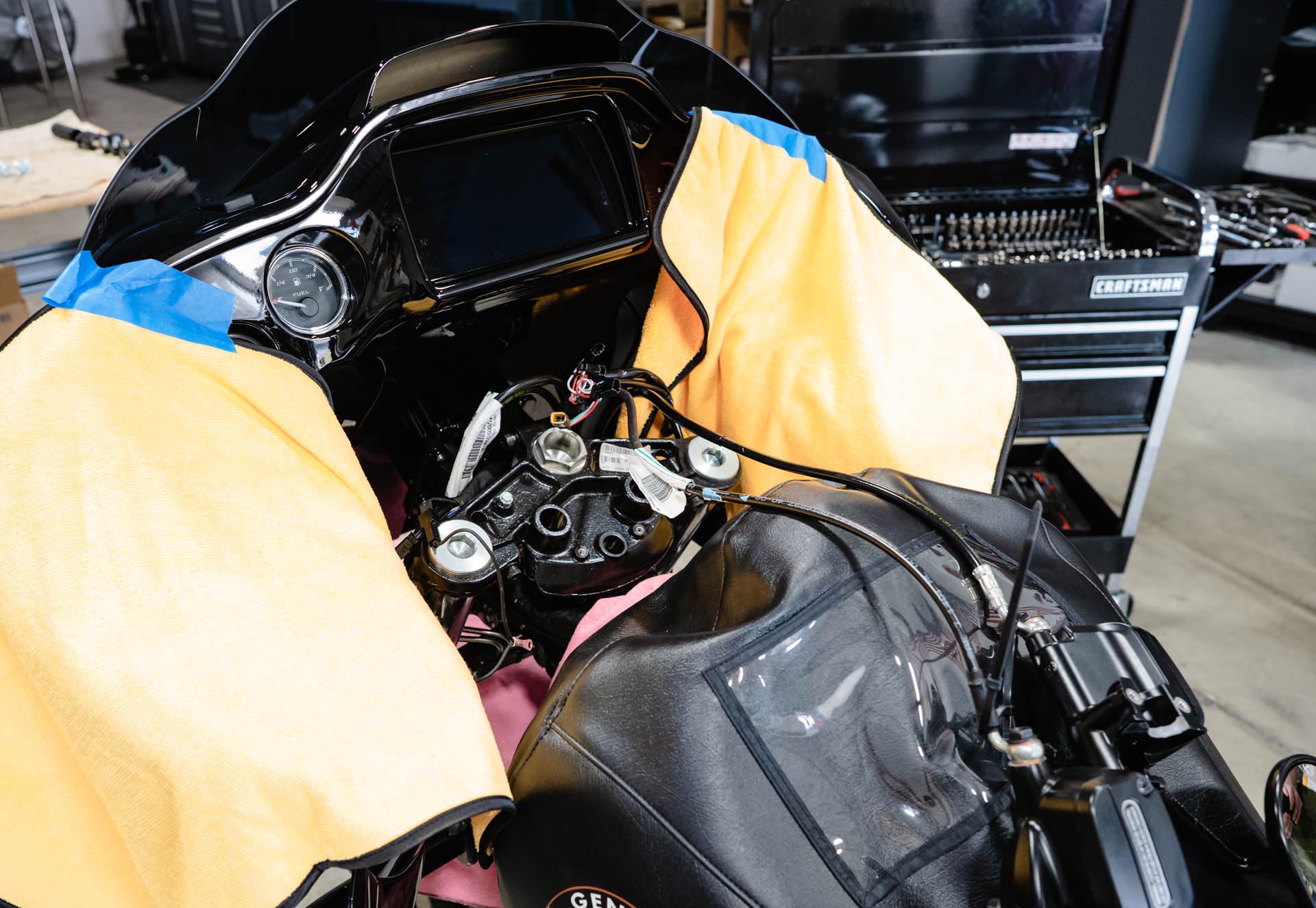 Items we used for this bike:
Kraus Kickback 10" Black 1-1/8" Risers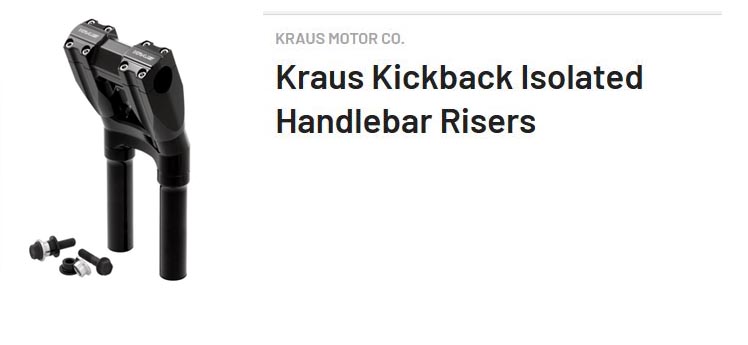 Kraus Raptor 1-1/2" Pullback Plate - Black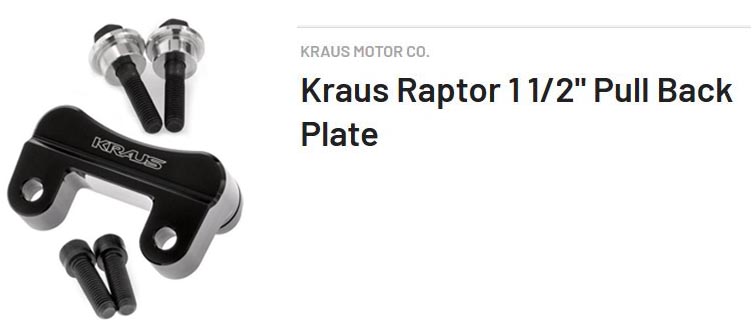 Kraus Road Glide Gauge Bezel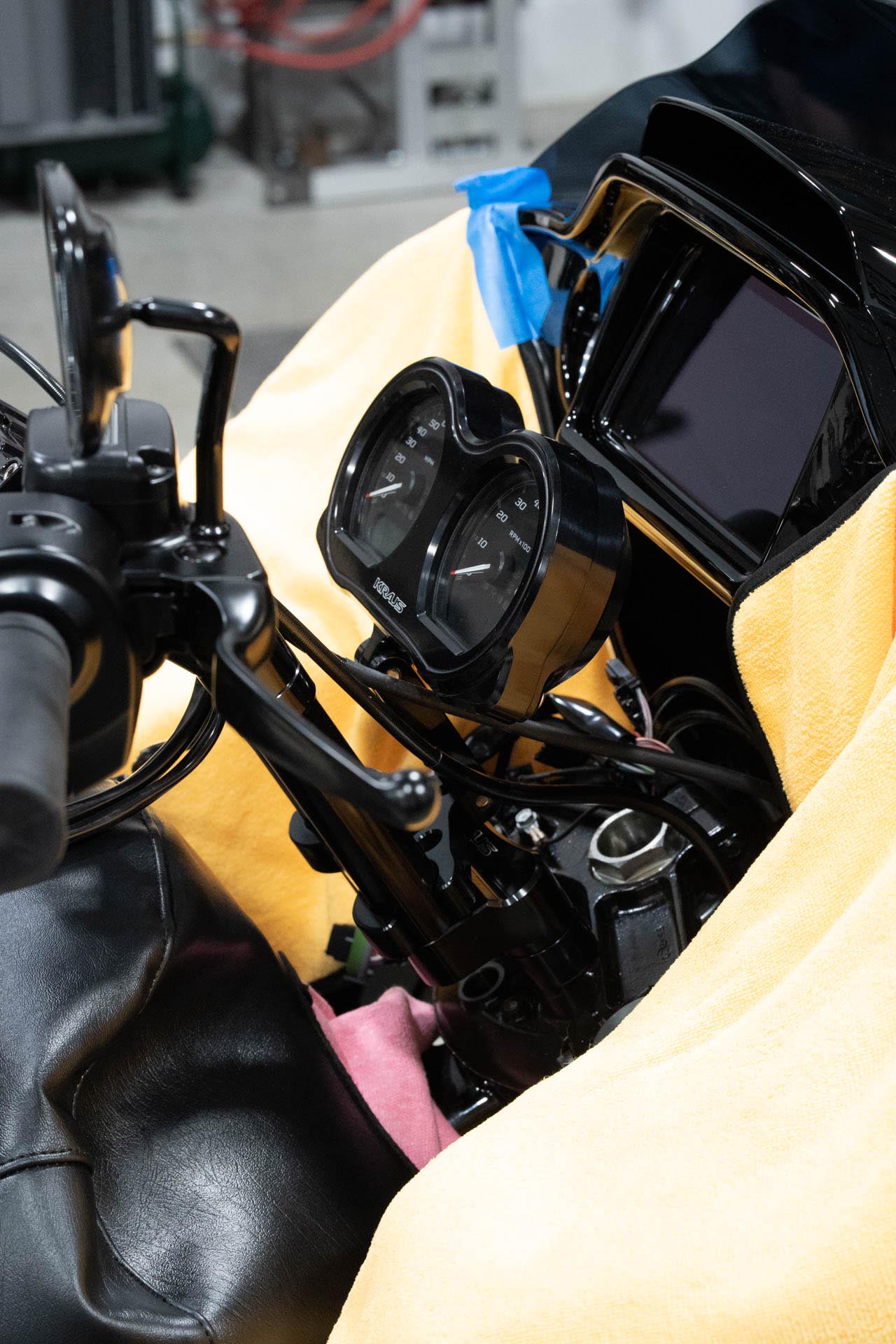 Kraus Fly Moto Style Bars.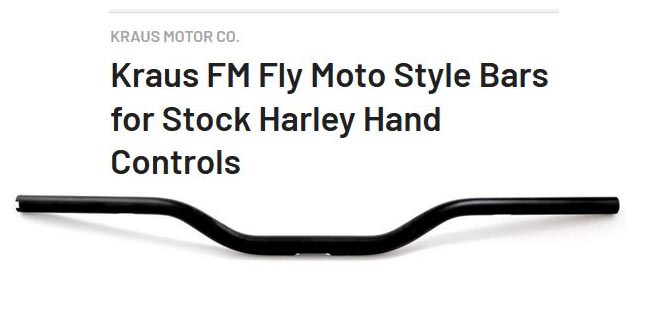 If you are doing this swap, you MUST use the Kraus FM bar. They are drilled to work with the Kraus Risers.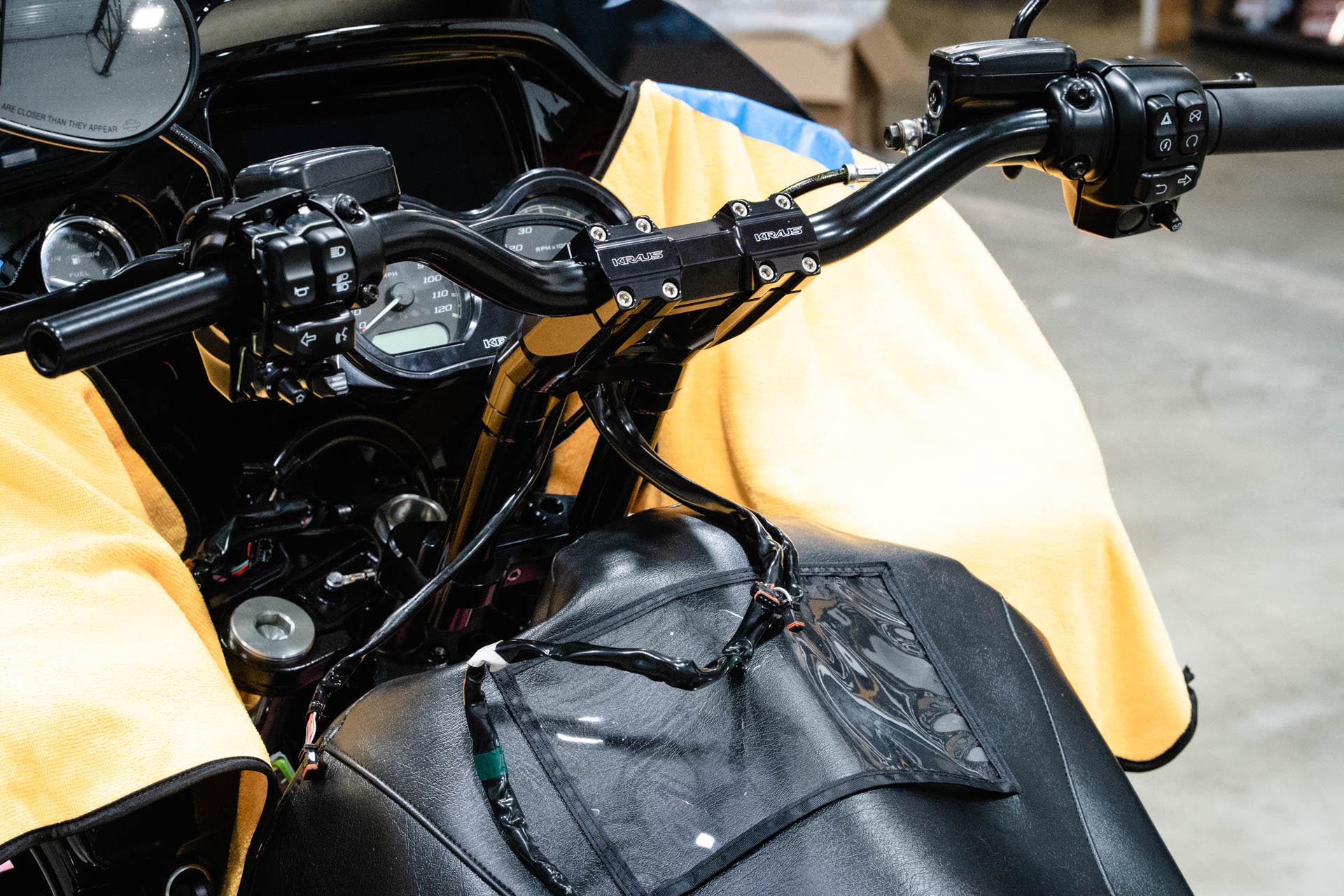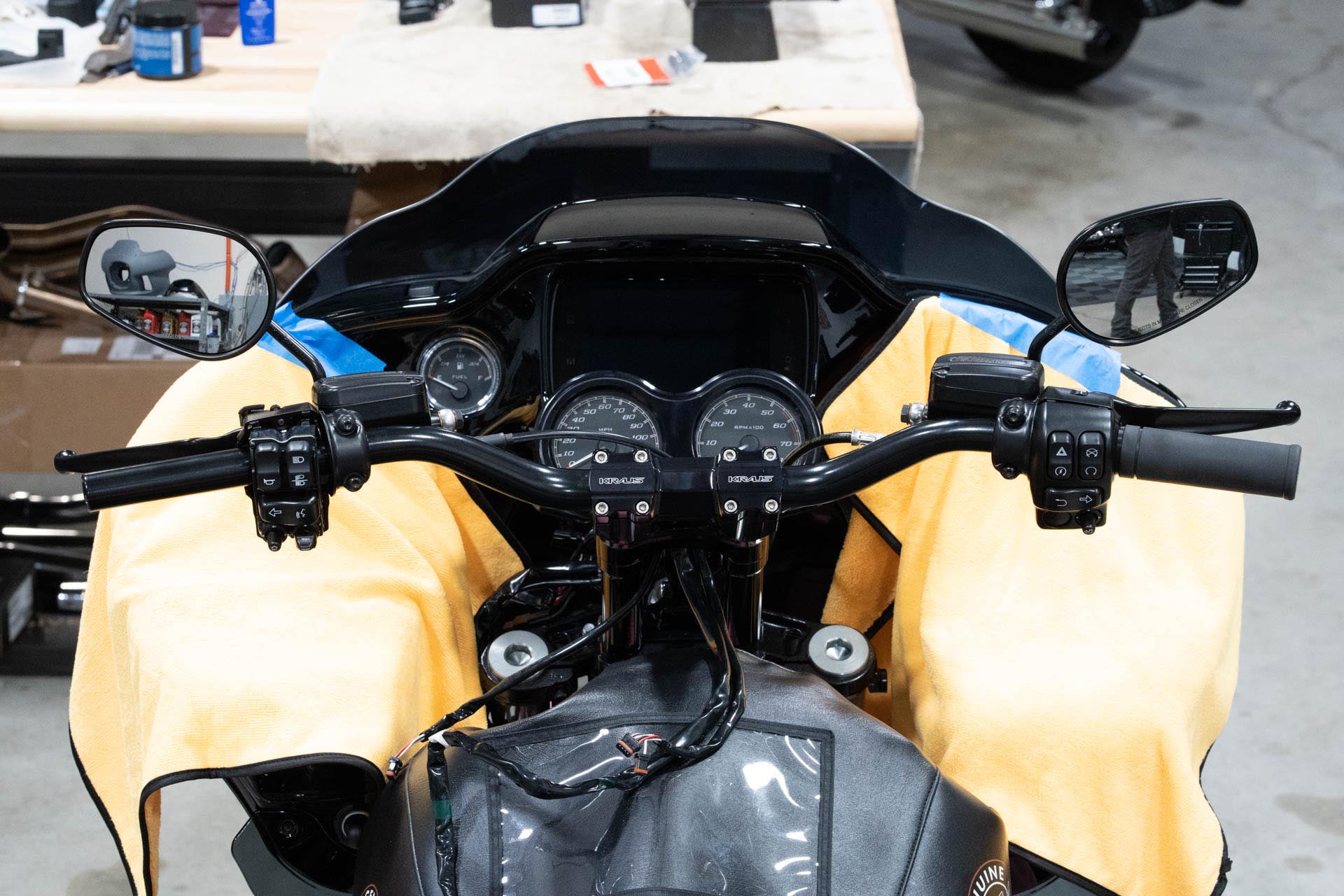 Please be aware that you will lose the Accessory and Fork Lock positions of the stock Key Switch. We opted to remove the Key Switch all together for the cleanest look. If you do this, you will need to reprogram your bike either at a shop or HD dealership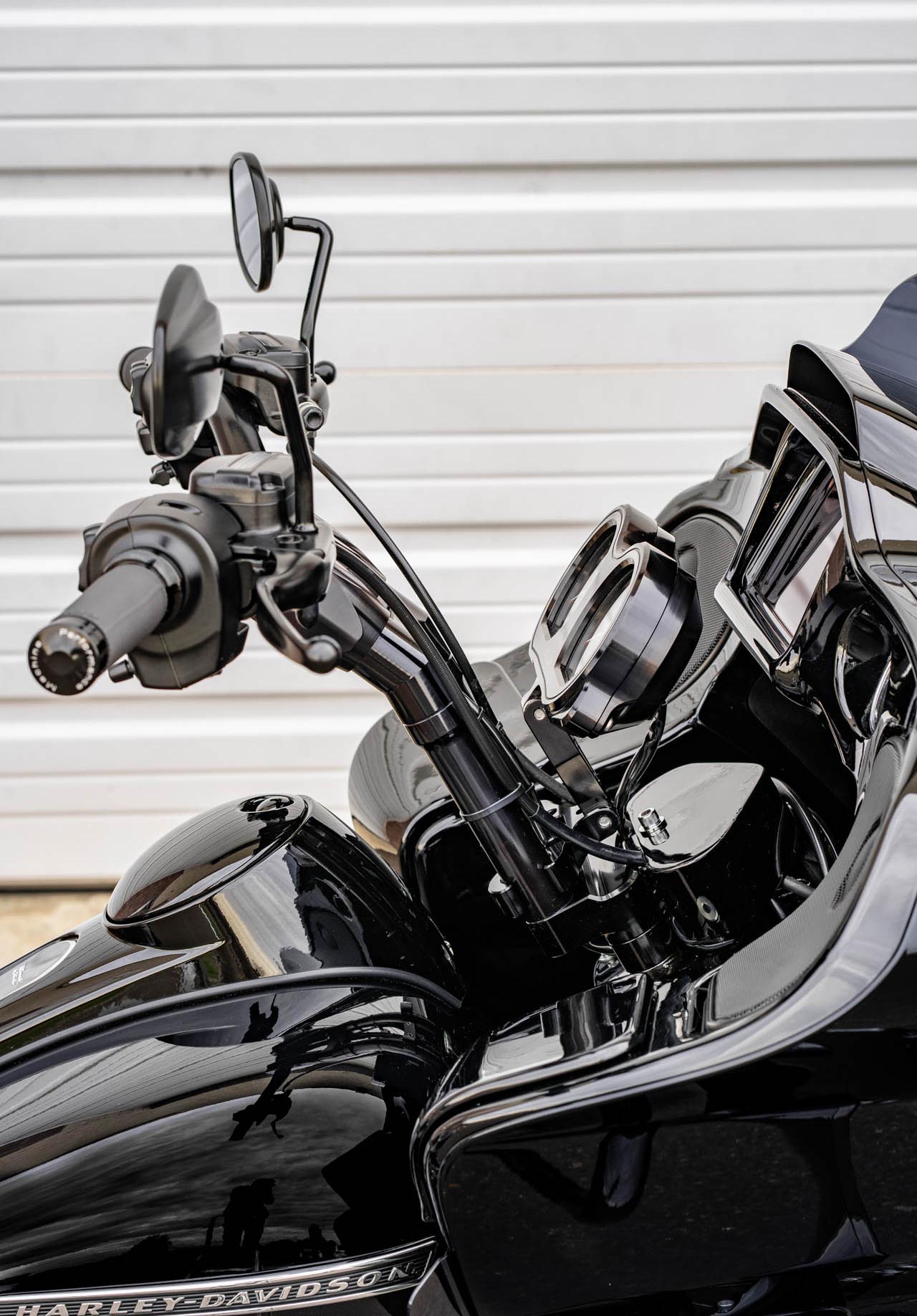 We decided to fabricate and powdercoat a custom cover to nicely hide the wires and clean up the triple tree area. NOTE: This is a custom piece we made in house and is currently unavailable to purchase.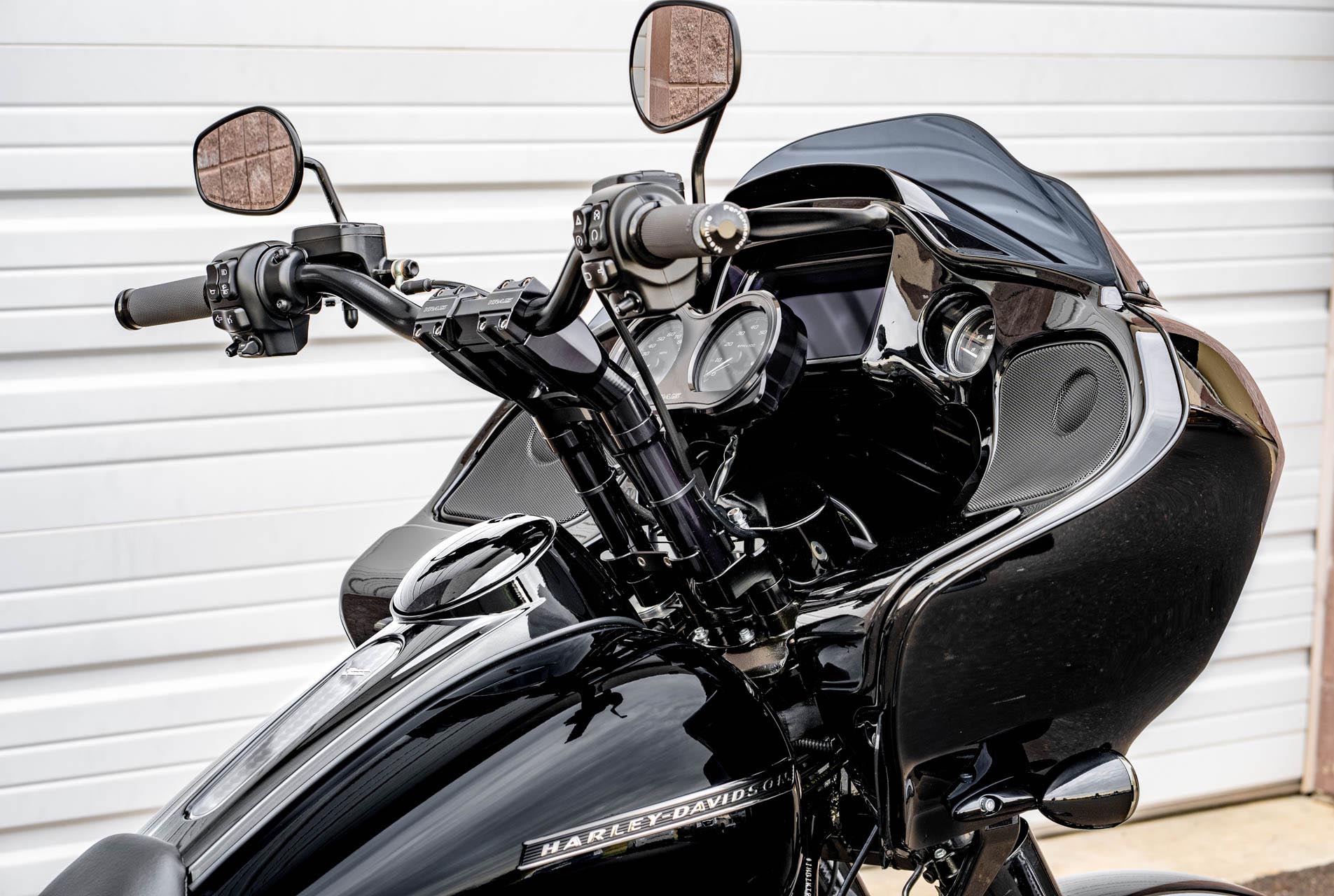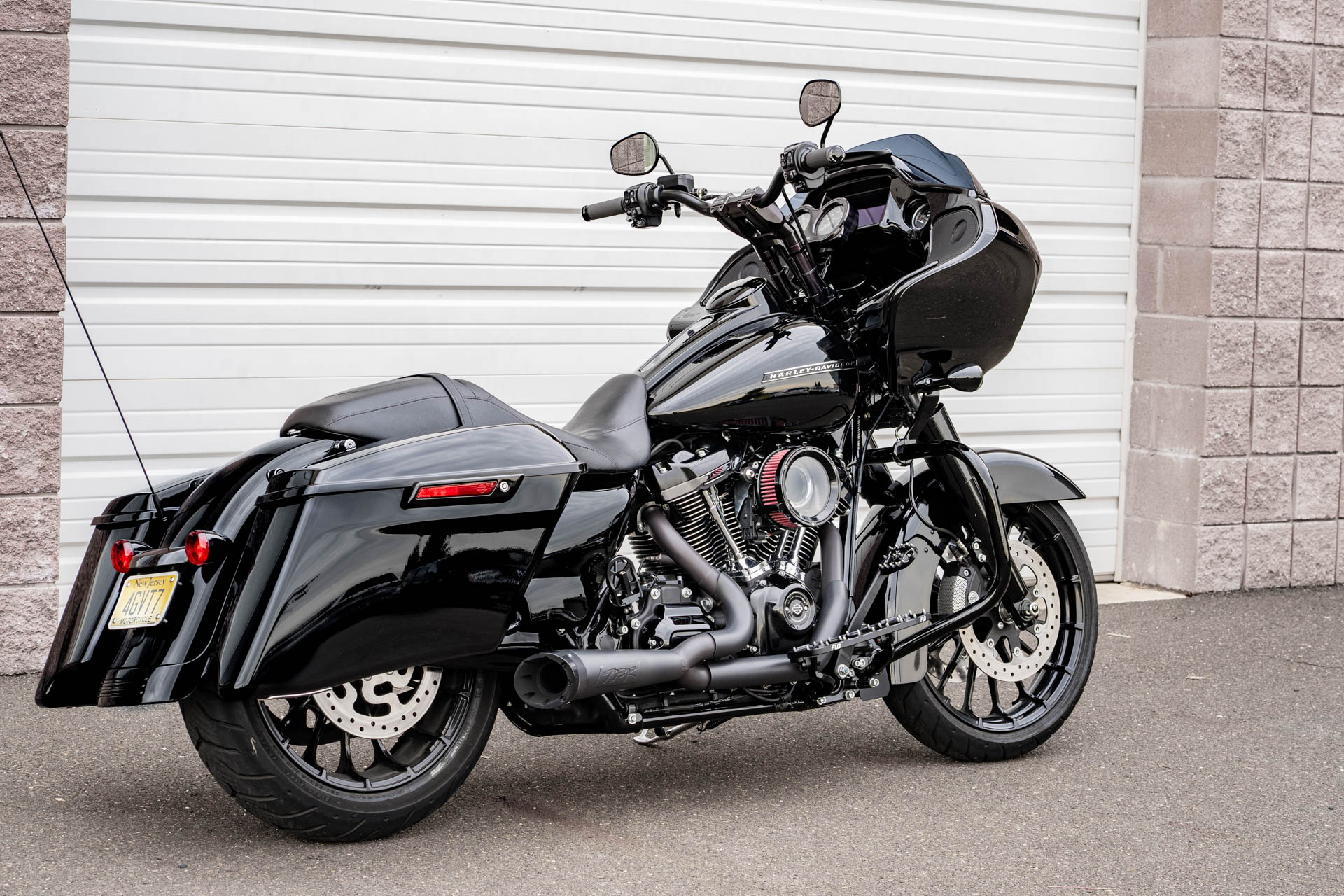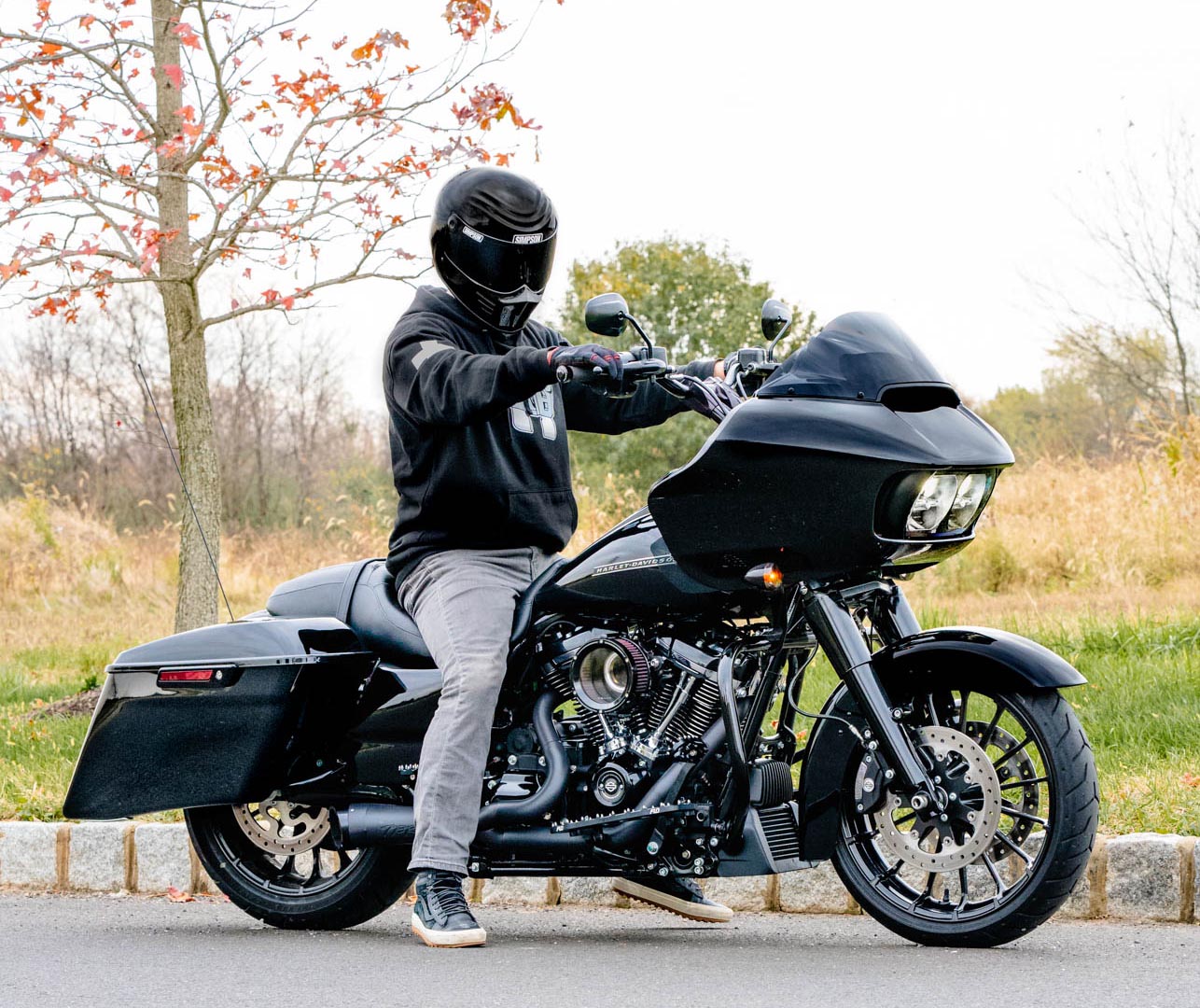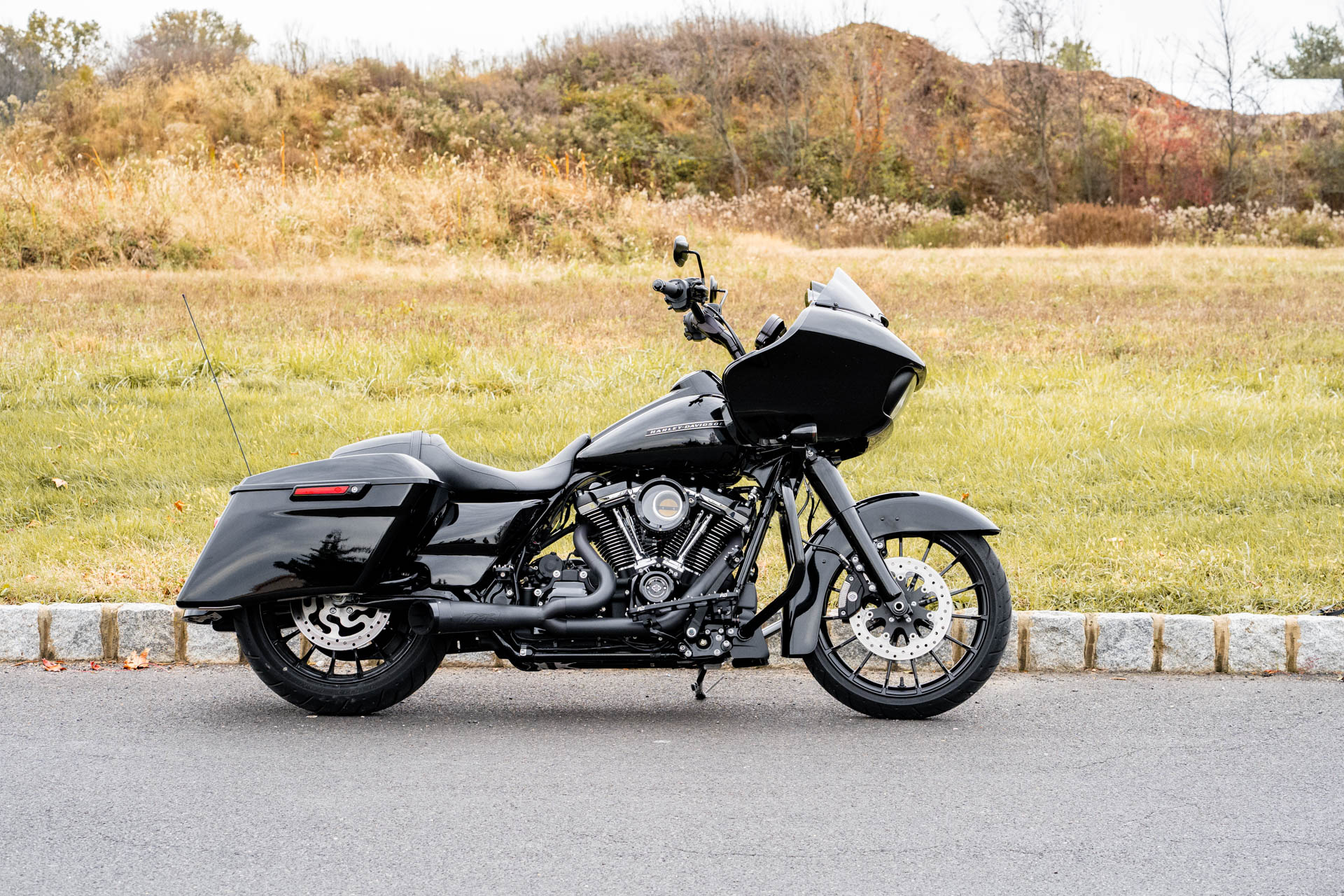 This is definitely the most comfortable setup we have found for the new Harley Road Glides. Hit us up if you have any additional questions about this setup.
Recent Posts
So if you have a 2017 or newer Touring Harley model and need some help deciding which pipe you …

When testing out a few aftermarket muffler options, we couldn't pass up the crowd favorite Cobra …

We installed the new GNX 4.5" Slip-On mufflers on our shop 2020 Road Glide to see what sound they …