If you want to increase your bike's horsepower and torque while enjoying a deep tone that will set your bike apart from all others on the road, the Khrome Werks 2 into 1 Exhaust is just the part for you!
Get Lowered Cycles is excited to offer the Khrome Werks 2 into 1 Exhaust with Three-Step Headers & Billet Tip to riders looking to give their bike a performance boost and sound upgrade. We've tested similar pipes from brands like HorsePower Inc, D&D, Bassani, and V&H, and we knew we couldn't leave Khrome Werks out of the list, so we brought in the Khrome Werks 2 into 1 Exhaust Three-Step Header system with the Billet Tip to see how it would perform and sound. Since we tested the full-length Khrome Werks 2 into 1 Exhaust, we expected it to perform better than many of the other shorty pipes we've done. This particular exhaust pipe is designed to increase a bike's horsepower and torque while providing a deep tone using a 1.75" to 1.875" to 2" high-flow 16-gauge stepped primary header with a 2.5" collector. The removable baffle is wrapped in stainless steel wool and high-temp fiberglass for a rich, mellow tone.
We should note that, when testing the Khrome Werks 2 into 1 Exhaust, the stock air cleaner was upgraded to an Arlen Ness Big Sucker, which did manage to add some hp/tq with the added airflow. Check out the photos, sound clip, and Dyno chart below for more details.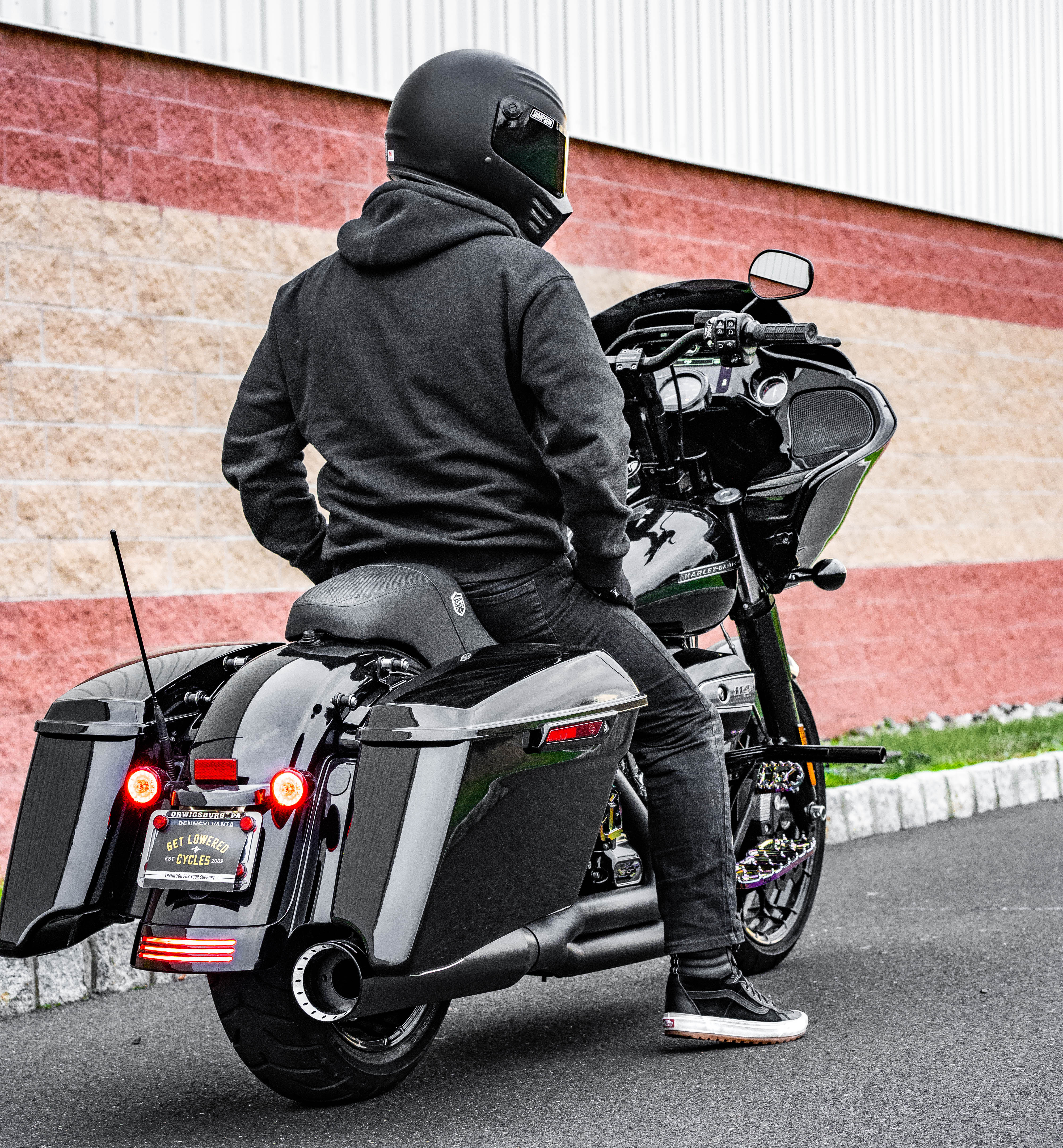 This Khrome Werks 2 into 1 exhaust system is in the upper range price point as it is more expensive than many competitors' pipes, but it is still a more affordable option than many others. With all of the above being said, this pipe kicked ass. It performed almost as well as the Full Length HPI pipe and, best of all; you don't have to wait 12 weeks for it to arrive thanks to the fast, free shipping on all orders from Get Lowered Cycles.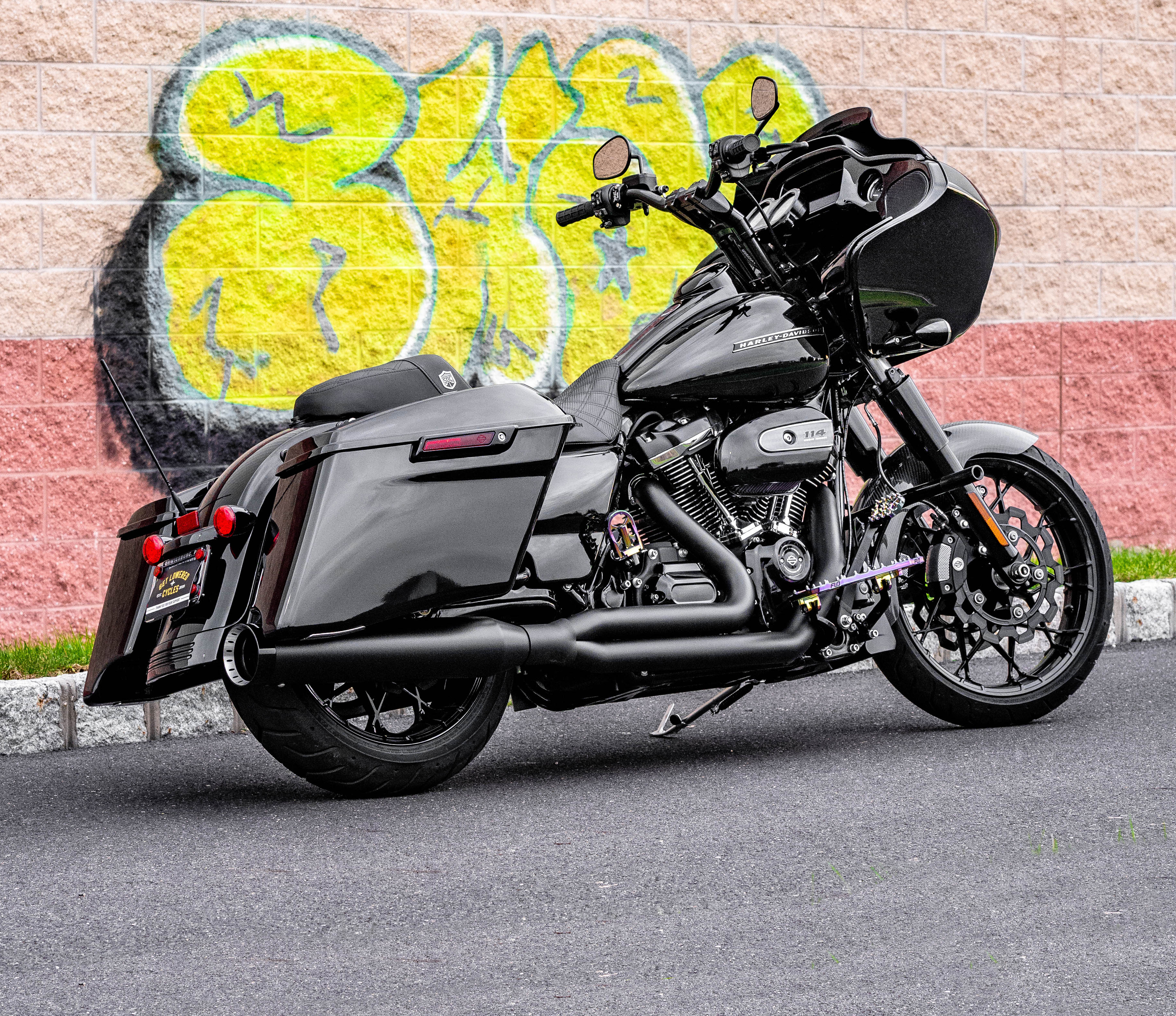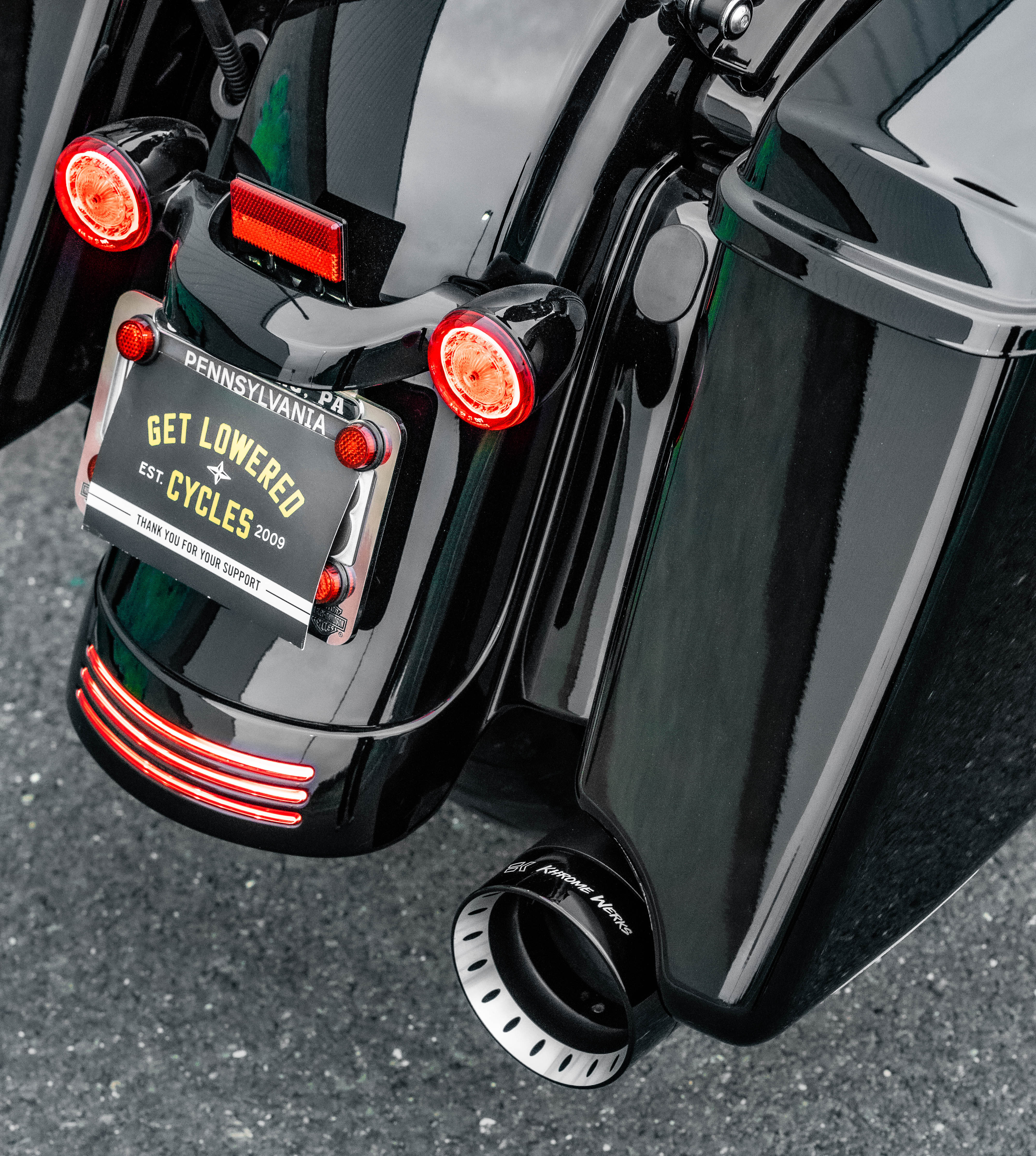 If you're looking for a fast, simple, and effective way to upgrade your 2017 or newer Harley Touring exhaust but need some help deciding which pipe you want, be sure to check out our Youtube channel or take a look at our blog to see photos, videos, and sound clips of some of the systems we have tested. Here at Get Lowered, we've tried some of the more popular systems on our stock 2020 Road Glide to see how they perform, including the Khrome Werks 2 into 1 Exhaust.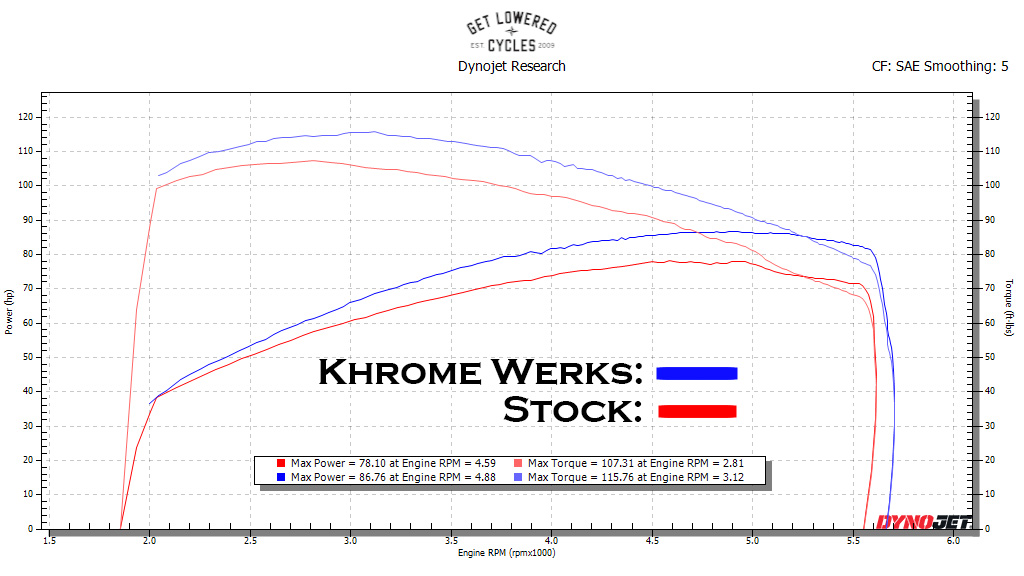 Dyno Chart: Stock muffler / OE Head Pipe vs. Khrome Werks 2-1 Exhaust with Three-Step Header
Hit us up with questions about any of the products we used on the bike.
Still have questions? Is this aftermarket part right for you? Contact us today to learn more about our products or to place an order!
Recent Posts
We recently finished up a 2014 Street Glide Twin Cam project to turn this Touring bike into a perfor …

Galfer has been leading the way with more custom options for your Harley rotor setup. They continue …

Klock Werks now has their famous Flare Windshield available for the Harley Low Rider ST. They cur …