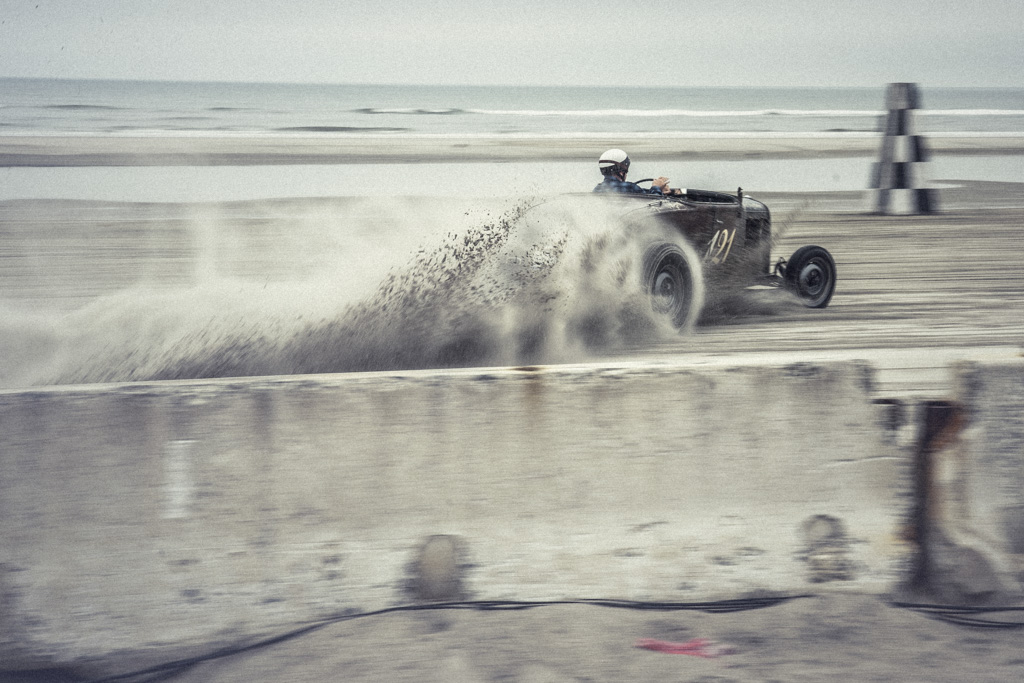 It struck me as we weaved through the sea of families and groups of teenagers stuffing their faces with fried foods or waiting in lines on the boardwalk that I had no idea what I'd signed up for when I'd agreed to make the trip to Wildwood for The Race Of Gentlemen.
"A bunch of guys bring their cars and bikes (the cars have to be pre '53 and bikes pre '47) and drag race them on the beach. There's a custom car show and a bonfire, it's a great time" was about all Mike Smith, founder of Get Lowered Cycles, said when he asked me to come join them. My schedule was open and I love new experiences, so I booked a ticket and then, as happens, I got busy and didn't think much about it until we were in the car on the way to the beach.
Wildwood, New Jersey, the home of the race, is on the southern tip of the barrier islands first made famous by the lights of Atlantic City and later by Paulie D and Snookie. Unlike those places, Wildwood has a much more PG-13 feel. The clubs and bars have been exchanged for carnival rides, fried food stands, and kitschy t-shirt shops. The drunk young twenty-somethings for gluttonous 13-year-olds high on sugar.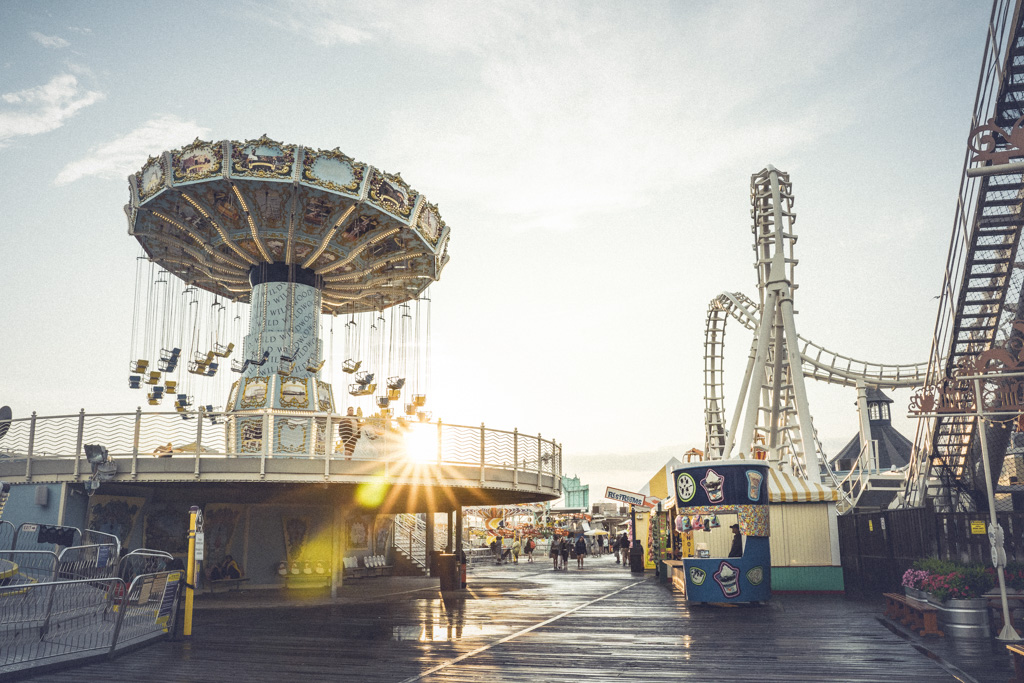 The event itself is pretty simple and straightforward. Big vendor area with a few food and beverage options, complete with a few custom cars and bikes strewn about for photo opportunities. Between that and the beach, the sand had been piled into massive mounds to supplement the few sections of bleachers that had been brought in. To the north of that was a small area the racers were sharing as a pit—all of which faced the beach and 660-foot section that had been cordoned off for some good old fashioned drag racing.
If I'm being completely honest, my expectations were low. There are all sorts of events popping up left and right to try and bring more attention or attract sponsors or just to look cute on the internet and I sort of assumed this would be a small group of hipsters playing dress up and trying to connect with some sort of nostalgia so they could get some more attention for "their brand."
Boy was I wrong.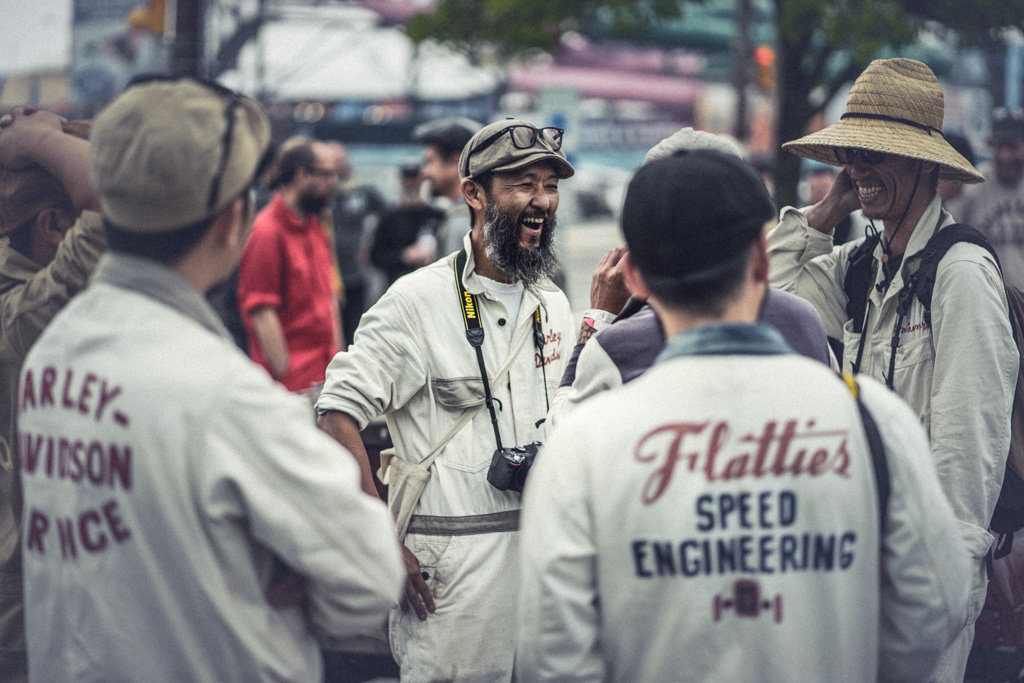 The first secret ingredient is the location. Part of its genius (as is also the case with Roland Sands California Moto Beach Classic Event) is its proximity to a large population of people just looking to drink beer and be entertained. The mix of motorcycle and racing enthusiasts with a massive general audience adds excitement to the air—both for those witnessing motorcycles in action for the first time and for those of us who are getting the chance to share something we love with new people. The general posturing that happens at moto events that bring too specific a crowd was gone, replaced with a general sense of communal camaraderie.
The spirit of racing and wrestling with machines drives the entire event, and it's the passion of the racers that permeates throughout. These guys aren't here because there's money on the line and they aren't there for the photo op. They love the machines as much as you've ever loved anything, each of them pouring themselves into their builds and the search for any edge when it comes to speed. These cars and bikes are a part of their families; they're a way of life.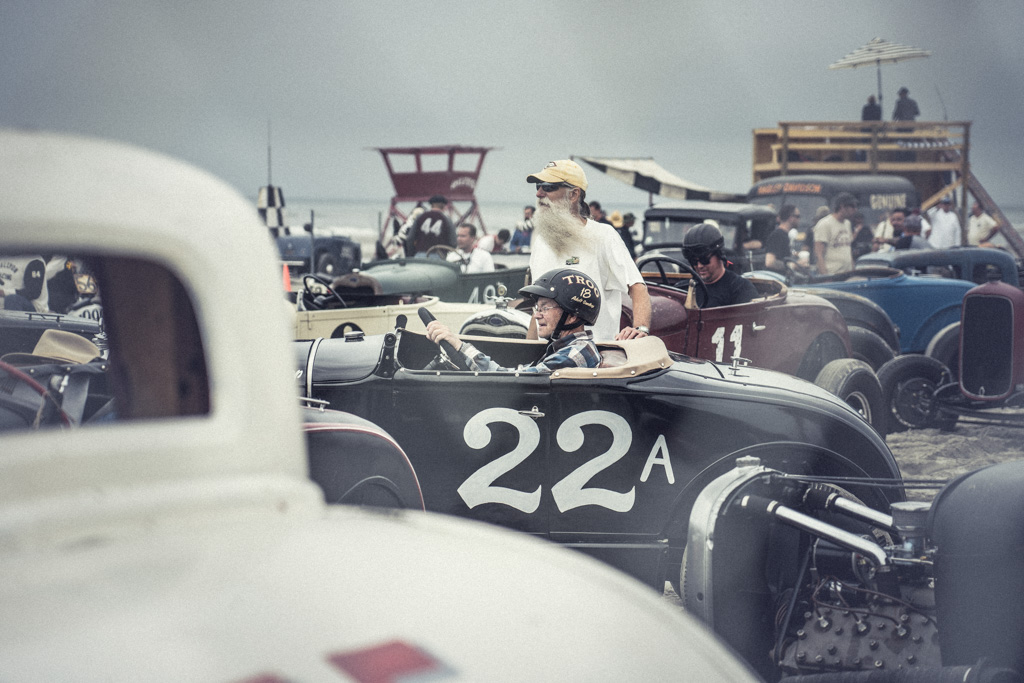 Often, events like this turn to the motorcycle industry or offer purses for winning to attract professionals to the events in order to up the level of competition. While this can sometimes help to draw a crowd, I actually think it's far more interesting to watch guys who live and breathe this stuff race because they love it rather than watch a pro come in and show what can be done on the sand. Last year's second-place finisher spends the rest of his year working as a carpenter.
Amateurs create a much warmer atmosphere, race with far more passion, and the lack of absolute speed isn't even really noticeable—all of which create a much better experience for us, the spectator. Flat track and the Hooligan series would do well to learn from this. More classes and more of the general population rolling their sleeves up and joining the festivities creates more buy-in, interest, and value for all.
At the end of the day, this is just a bunch of guys trying to have fun and build something that's fun for others to join in. Mel Stultz, the guy who started the event, said that the state police tried to shut them down when they initially attempted to create the event, and that it wasn't until they began to meet the racers and people involved and get an idea for what kind of event they were trying to build that they got support.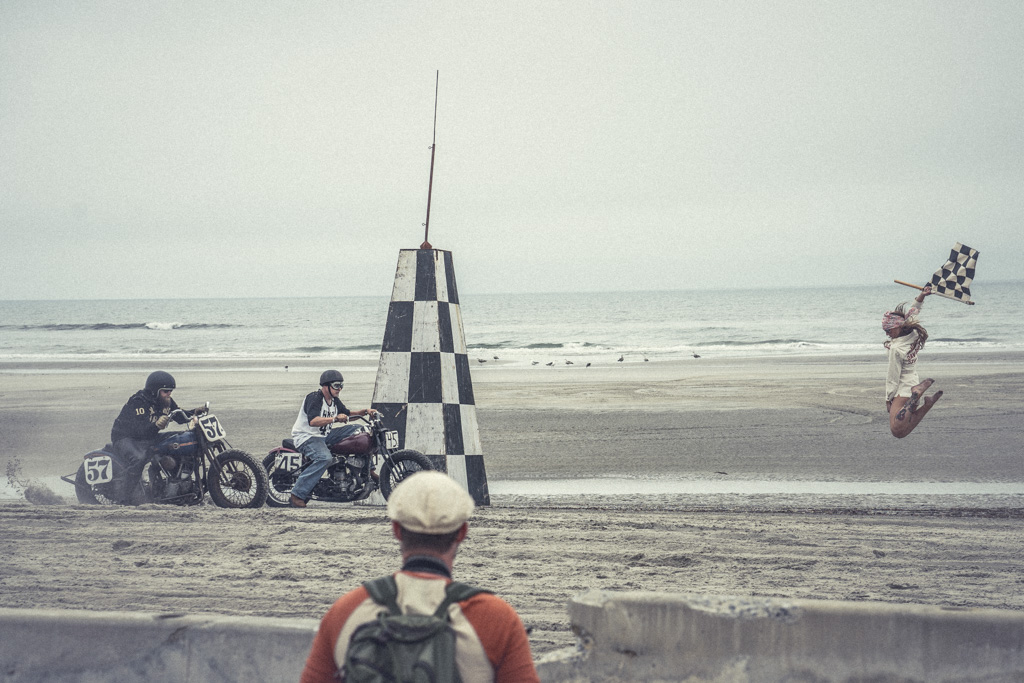 Looking back, it's funny that my complaints about the event are the opposite of the reasons I thought I may not enjoy it much. The Race Of Gentlemen doesn't need less sponsorship or manufacturer presence; it needs more.
No, I don't want TROG to turn into a giant photo opportunity or to feel like a manicured experience, but with the amount of space they have on the beach, I do think it would be cool to have a larger vendor area with more for people to look at in between races. Better yet, it would be cool if Triumph or Harley or BMW had new models on the sand so that all those people who found their way into the event looking for something to do could check out bikes they could ride for a monthly payment and without much knowledge on how to clean a carburetor. Or a row of new but classically styled Bell helmets for the rider who loves the look but hasn't yet had the chance to see one in person.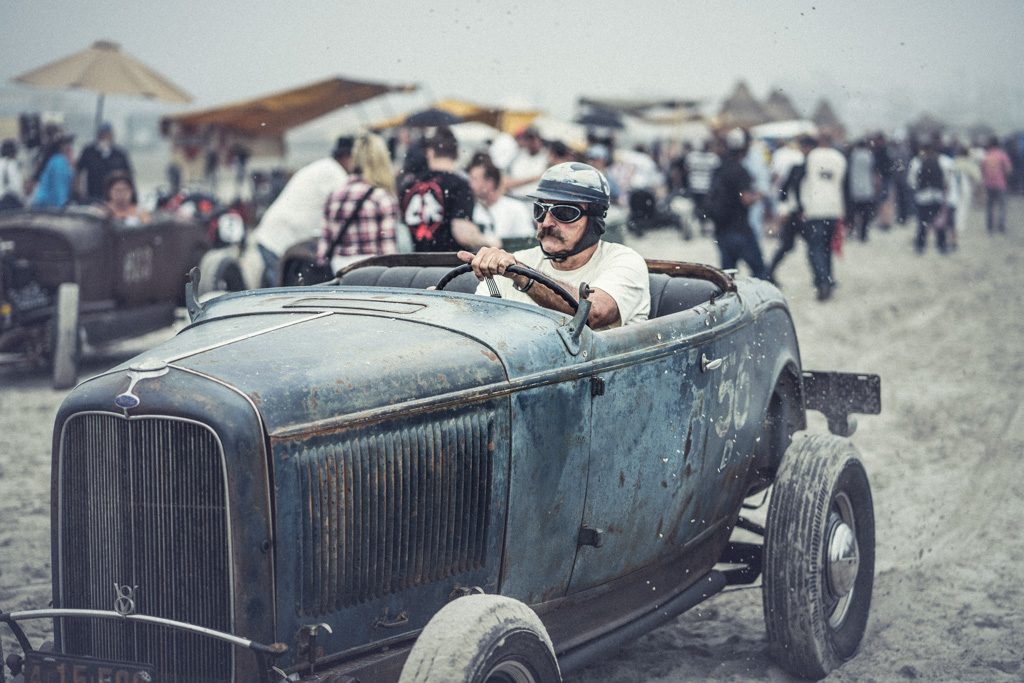 Regardless of where The Race Of Gentlemen goes from here, I trust that the spirit of the event and the guys behind it will keep it about having a good time and making it a good experience for the racers and spectators alike. If anything, that alone is something many of the other events should take note of.
The only thing we're left with now is how to find a way into that race.
Don't forget to check out our photo gallery from the event and TROG's website for more details on next year's event and the various requirements for entry.
- Photos and Words by Sean MacDonald
Recent Posts
ODI brings more moto style inspiration to the V-Twin world. The company teamed up with Carey Hart @h …

Can an air filter alone give you any performance improvement out of a stock motor? That's what we …

Just released from Simpson for 2020 - the new Speed Bandit Motorcycle Helmet. It keeps true to Simps …