With a pretty close to bone stock Iron 883, Ana (CaptainAna on Instagram) decided it was time to get rolling on some modifications to her Sportster.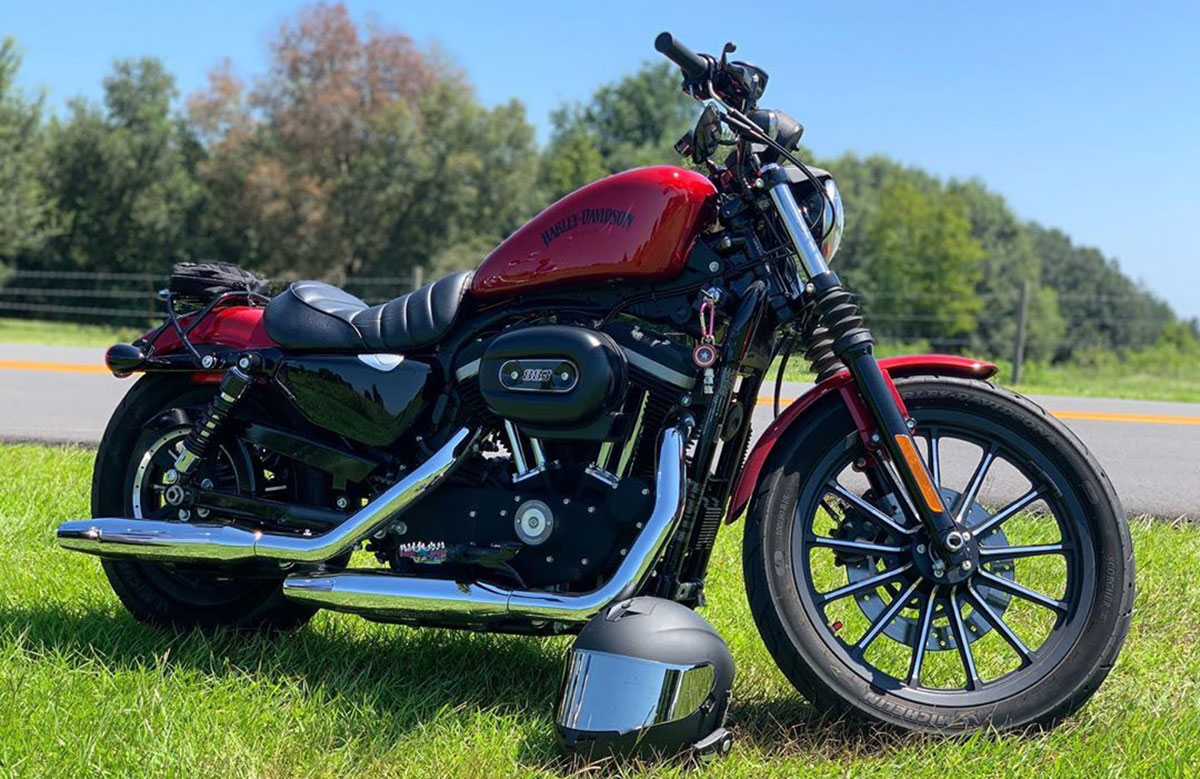 The parts list? It's an impressive one - with a stage 1 upgrade that included the Bassani Radial Sweepers in black, the Arlen Ness Big Sucker Air Cleaner (Beveled Black version) and of course, the Vance & Hines Fuelpak FP3 - because why wouldn't you want to get the best performance out of your bike?
Oh, and that's not all. Ana chose a couple more parts to accent and upgrade the styling and feel of her Sportster as well. The Flo Motorsports Jet Fuel MX Style Pegs are now on her bike along with a fresh set of the Biltwell Window Handlebars in black.
So let's take a look at how everything worked out and get Ana's thoughts on the different upgrades she made. First up, for the loudest addition - the Bassani Radial Sweepers: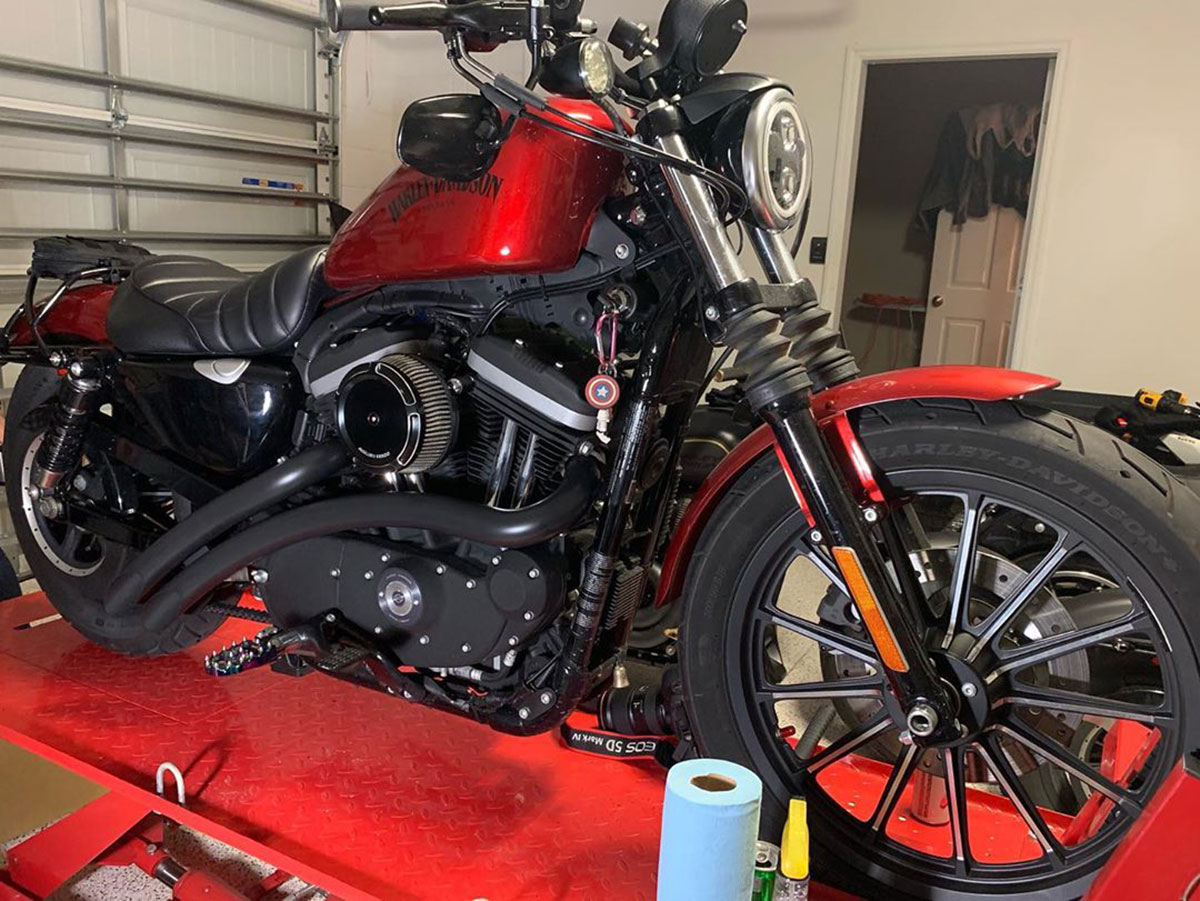 "I chose them for their mean look, deep, throaty rumble, and their very solid quality. They were easy to install, brought the bike's profile up by a couple inches and also helped it shed some weight from the stock pipes. They're also a safety feature - drivers now clearly hear me coming up. The only complaint I have so far is that they get hot as f*ck, and since there are no heat guards, my leg gets a little toasty when I'm sitting at a light. As long as I'm moving though, it's all good. Super happy with these pipes and would recommend them to anyone!"
Paired with the exhaust system to improve performance, here's a look at the installed Beveled Air Cleaner below along with Ana's thoughts on the Arlen Ness Big Sucker Air Cleaner.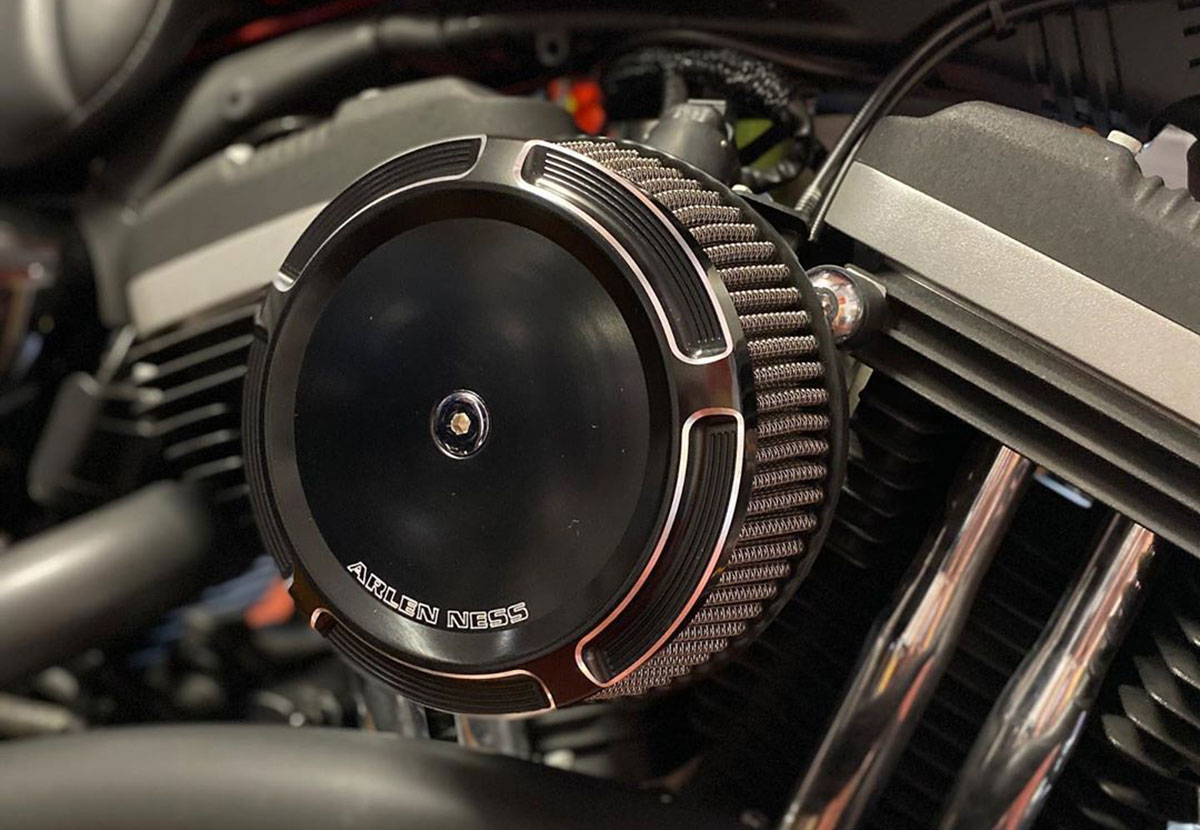 I went with this choice because it's a reliable, solid product for the price point and has a sleek look to it. Additionally, this filter is water resistant, washable and reusable, saving me more money in the long run. Installation was fairly quick and simple, probably about 30 minutes. I'm very satisfied with it, and would recommend!
Next up, a look at the Biltwell Window Bars.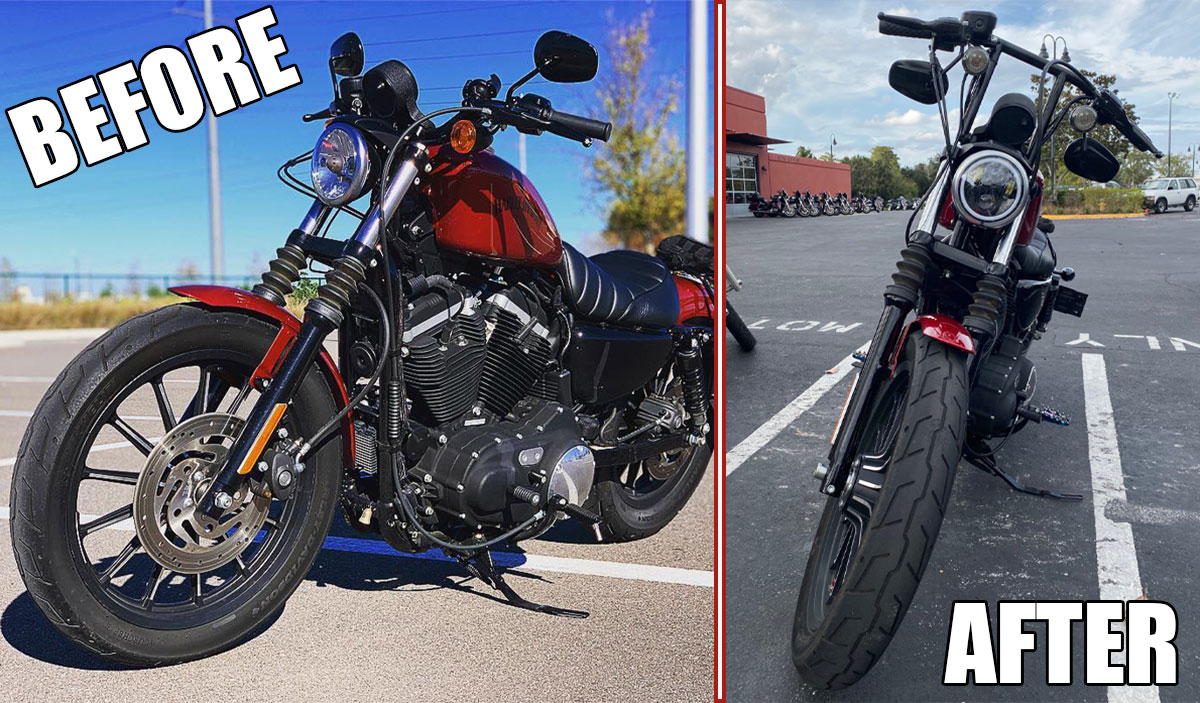 I picked these because I really liked the style and the look they would give my bike, and because I was looking for taller bars so I could be more comfortable. I was going to go with 10" Z bars originally but changed my mind when I found these. They are 9" tall and the height is PERFECT for me (I am 5'6" for reference). There is no pressure on my wrists whatsoever and I'm able to sit up comfortably for a good while (the test was a 3 hour round trip yesterday).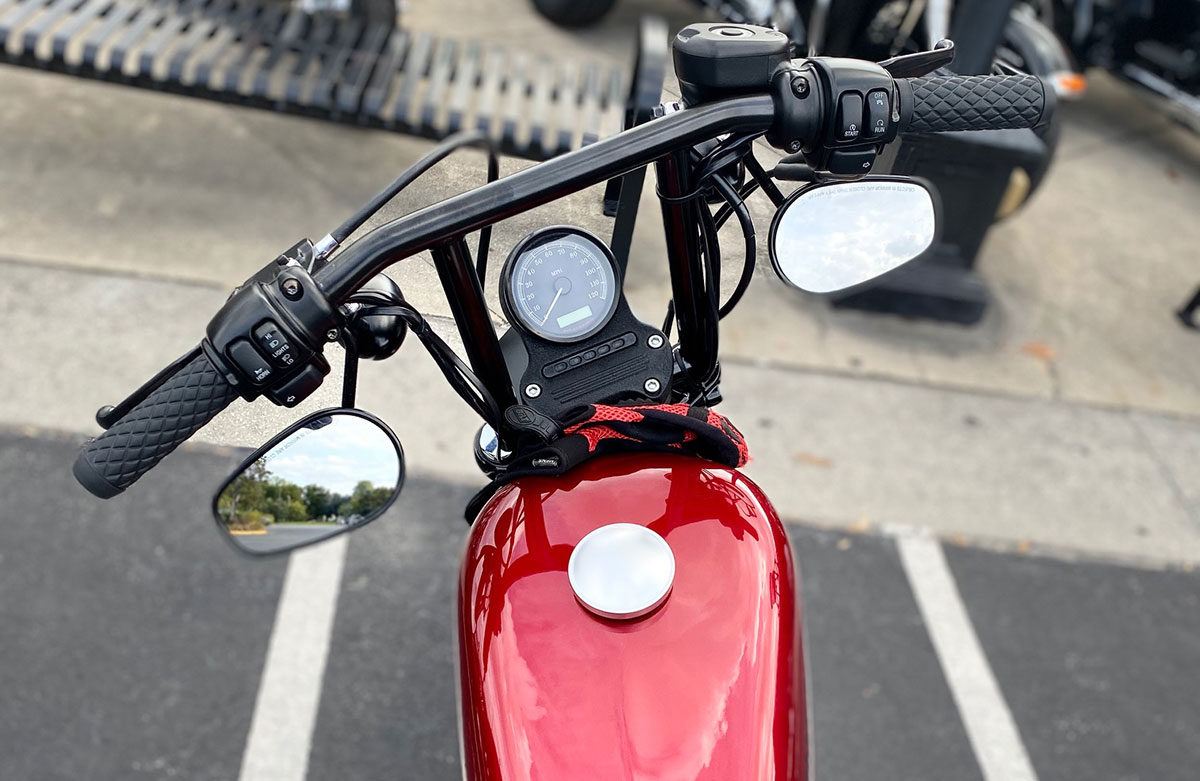 Pro tip: If you decide to get these and you're coming from stock bars, you will need a longer clutch line, brake cable, and hand control wires. Thankfully the throttle cables were fine. I would put the install difficulty at an intermediate because there is some tedious work involved (de-pinning wires, changing out the clutch cable, bleeding your brake line..) and it is definitely not a 30 minute job.
To wrap it up, probably the boldest style addition made was the Jet Fuel finished Flo Motorsports Foot Pegs.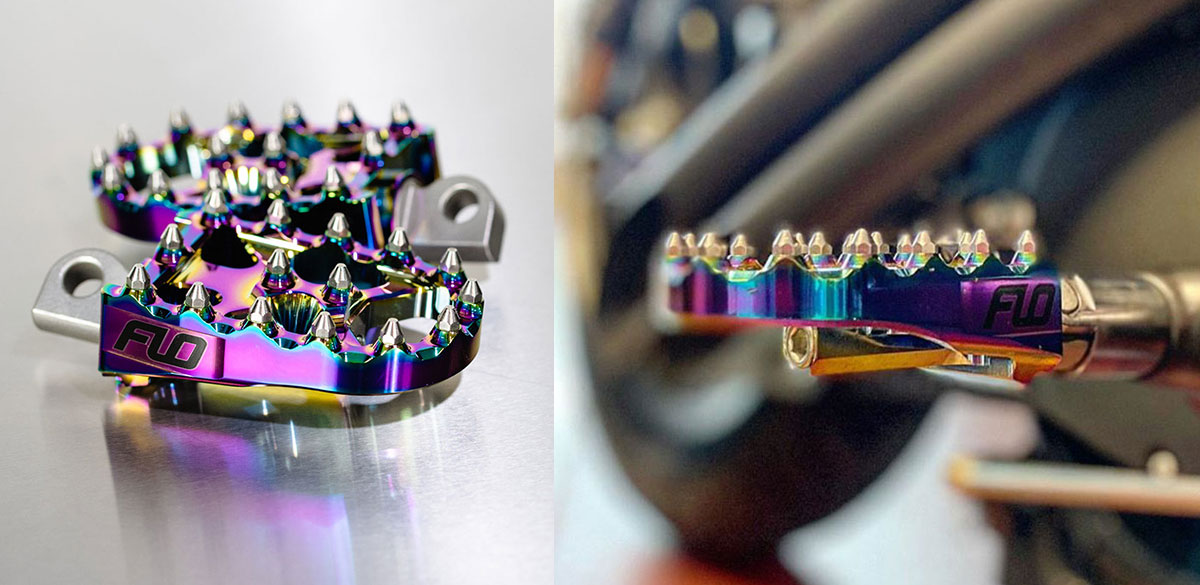 I've gotten so many compliments on them. I picked these for their style, the grip they give me when I'm riding, and the great color. They were super easy to install, probably took all of 10-15 minutes.
Follow CaptainAna on Instagram and to keep track of what's next for her Sportster!
Recent Posts
We recently had a 1985 FXR roll through the shop for a few upgrades. Scroll through to see this …

It is no surprise that a lot riders are changing their stock handlebar and riser setup on the new Ro …

Letric Lighting, a subdivision of the Namz Custom Cycle Products, just released a new LED headlight …