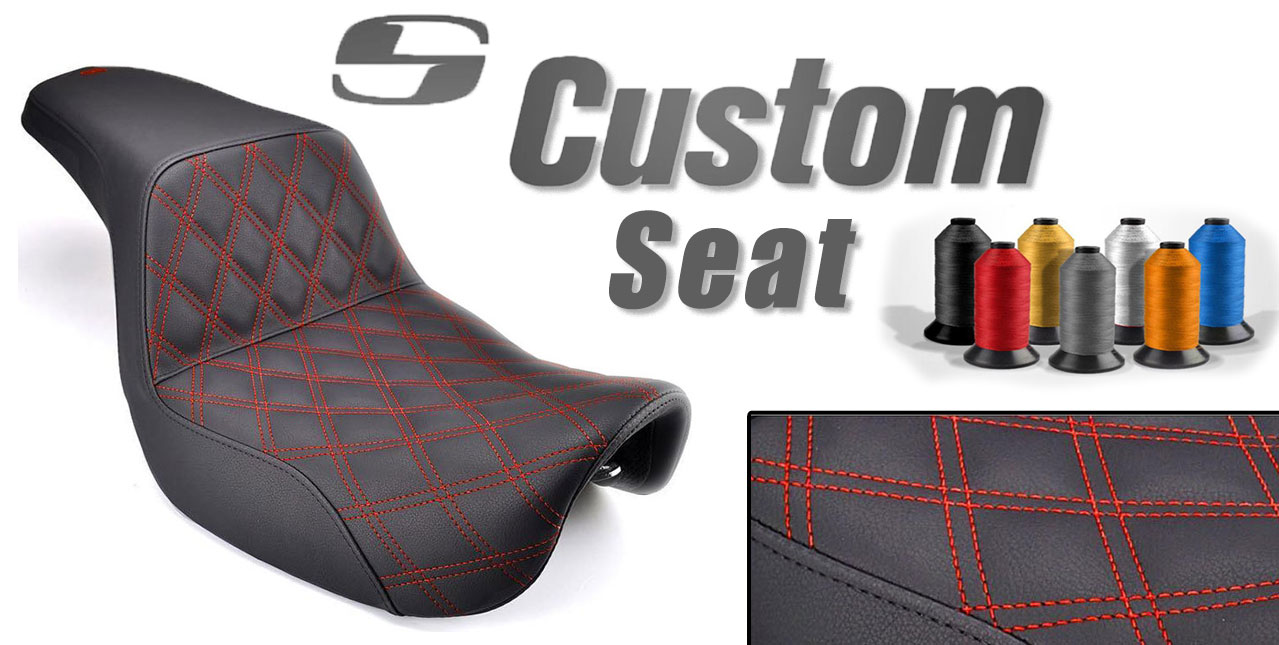 If you ride a Harley, you probably recognize the value and importance of having a quality seat. From the vital aspect of comfort to the always important aesthetic factor, having a seat on your Harley that pleases both your arse and your eye is a huge win. And while plenty of riders will find the right combination for their solo or two-up seat with a standard option, Saddlemen has changed the game in offering custom seats for riders who want to take their Harley to the next level.
With the Saddlemen Step Up, riders have taken advantage of Saddlemen's customization options like never before. Whether it's for their Dyna, new Softail, Sportster or Touring bike, Saddlemen can maximize the style of a Step Up with different finish and stitch combinations.
We will walk you through the different options and once you've got your design dialed in, you'll typically find your custom seat delivered to your door within 2-3 weeks.
Custom Saddlemen Step Up Seat Options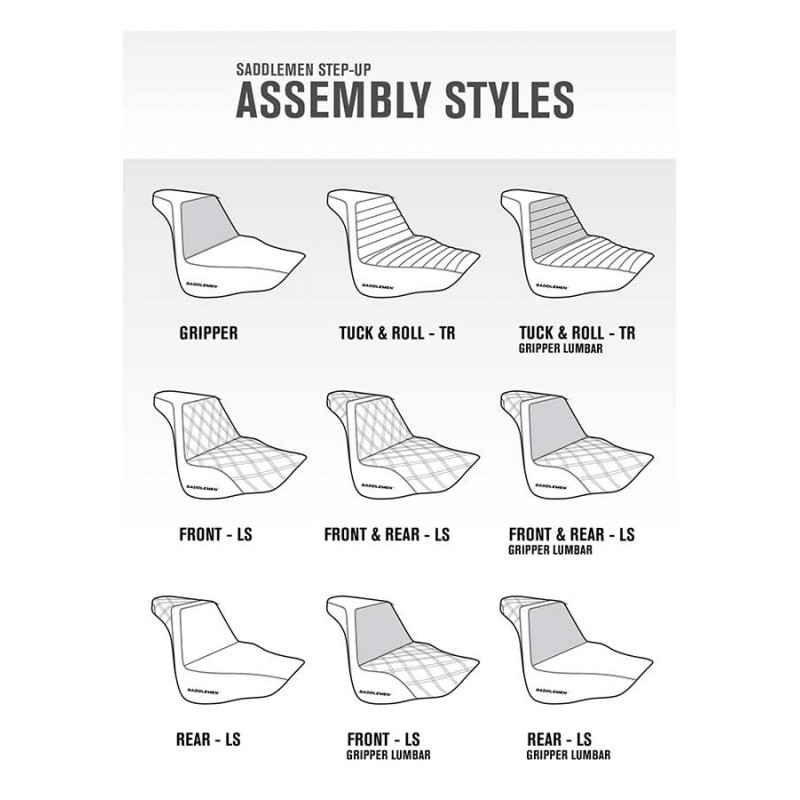 And while many riders are gravitating to the Saddlemen Step Up Seat for it's unique combination of bold style and comfort, you can actually customize any Saddlemen seat you'd like. From the Saddlemen Explorer Seat to the Dominator Solo Seat to the Saddlemen Road Sofa Touring Seat - or any other Saddlemen seat you have your eye on - you have the chance to choose from 12 different stitch patterns as well as nearly 30 different cover options. Saddlemen even allows you to customize different panels with different colors, with the ability to add gripper sections to keep you locked in if you like to get some stunting in on your bike as well.
Simply put, a custom Saddlemen seat gives riders the ability to start with a base that's been produced and tested to meet the highest standards and then make it their own with custom finishing and stitching - all manufactured in the USA.
Whether you want to design your custom Saddlemen Seat in a classic style with a touch of subtle accenting or go all out to match the custom paint on your bike, all options are in play with Saddlemen.
Shoot us an email at cs@getlowered.com or give us a call 1-800-241-0847 and let us know what you have in mind for your custom Saddlemen Step Up Seat or any other custom Saddlemen seat.
Custom Saddlemen Seat Cover Options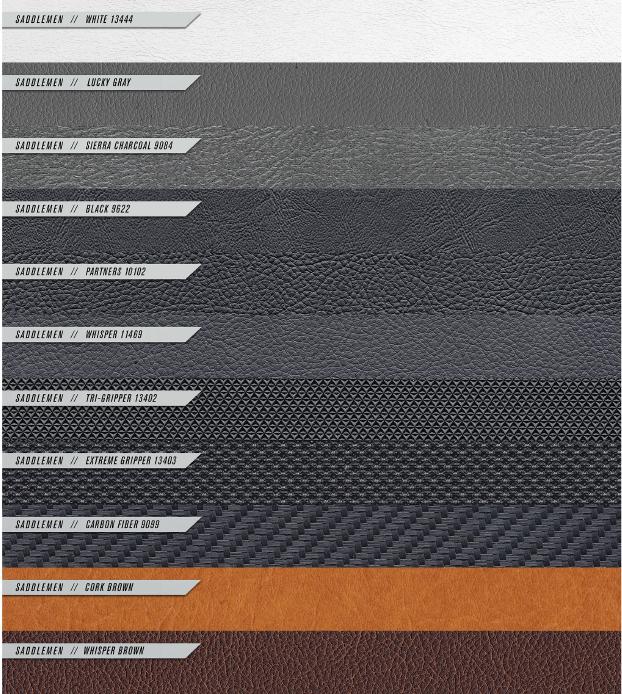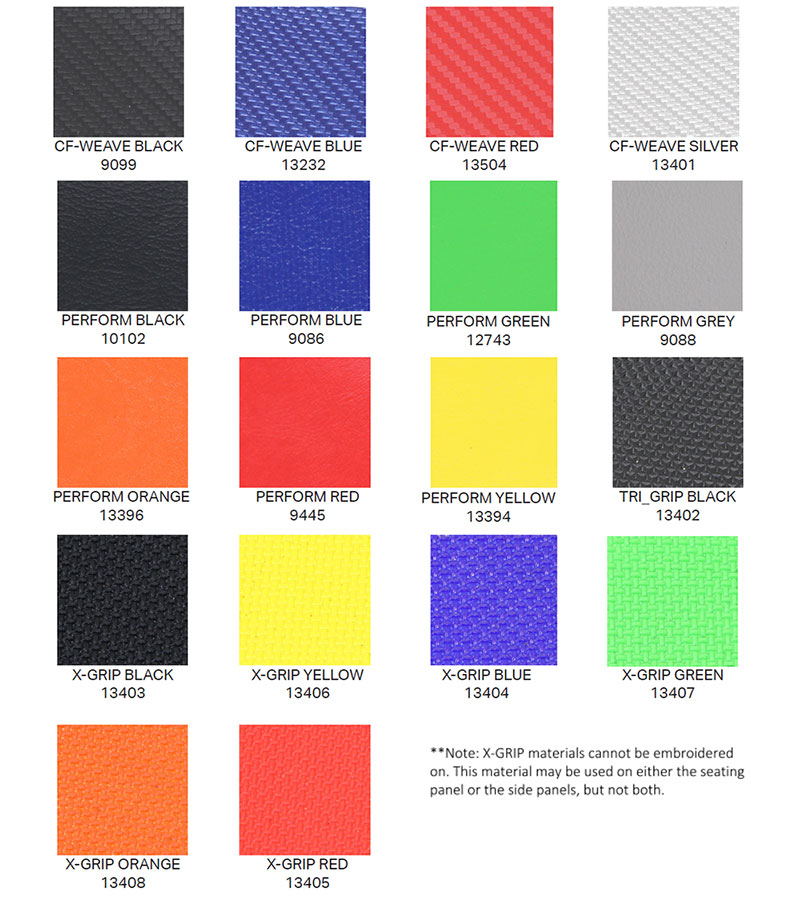 Custom Saddlemen Seat Stitch Options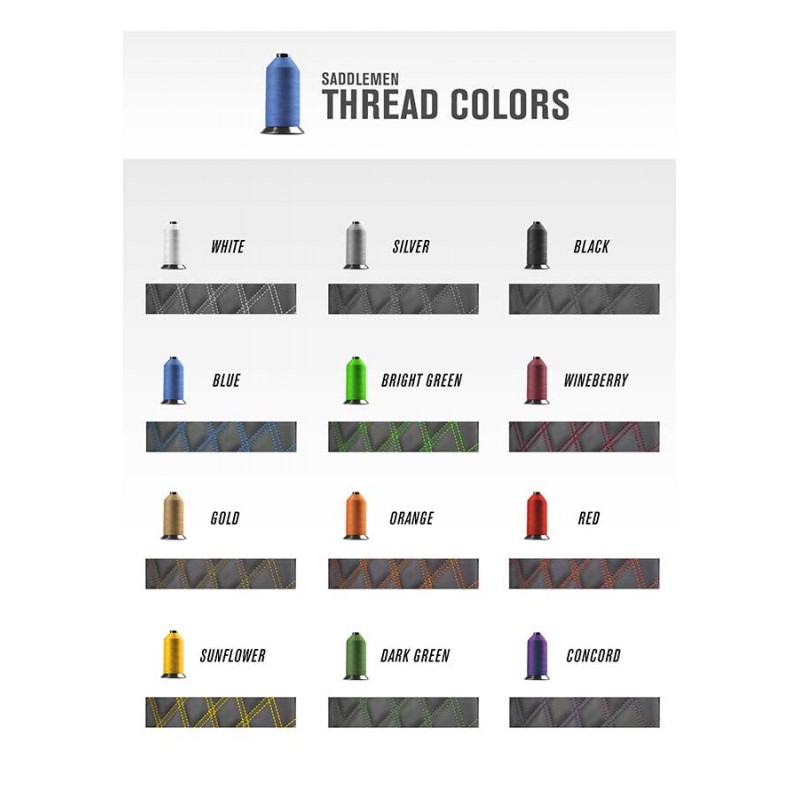 Give us a call 1-800-241-0847 or shoot us an email cs@getlowered.com. Tell us what custom Saddlemen Step Up Seat or any other custom Saddlemen seat you're looking for!

Recent Posts
We just wrapped up testing out the Slyfox x Bassani exhaust system. Check out the video for sound …

LA Choppers reached out to us recently about running their new Thresher bars on our 2020 shop Roa …

We just wrapped up a Trask Turbo install for one of our local customers. Really happy with how th …