When testing out a few aftermarket muffler options, we couldn't pass up the crowd favorite Cobra Neighbor Haters. They have an aggressive sound at idle that ramps up under heavy acceleration. The main body of the muffler measures 4" and then bells out to 4.5" in diameter at the end with the the internal baffle having a trumpet shaped inner tip to help give these mufflers a unique look. The black finish closely matches the stock heat shields.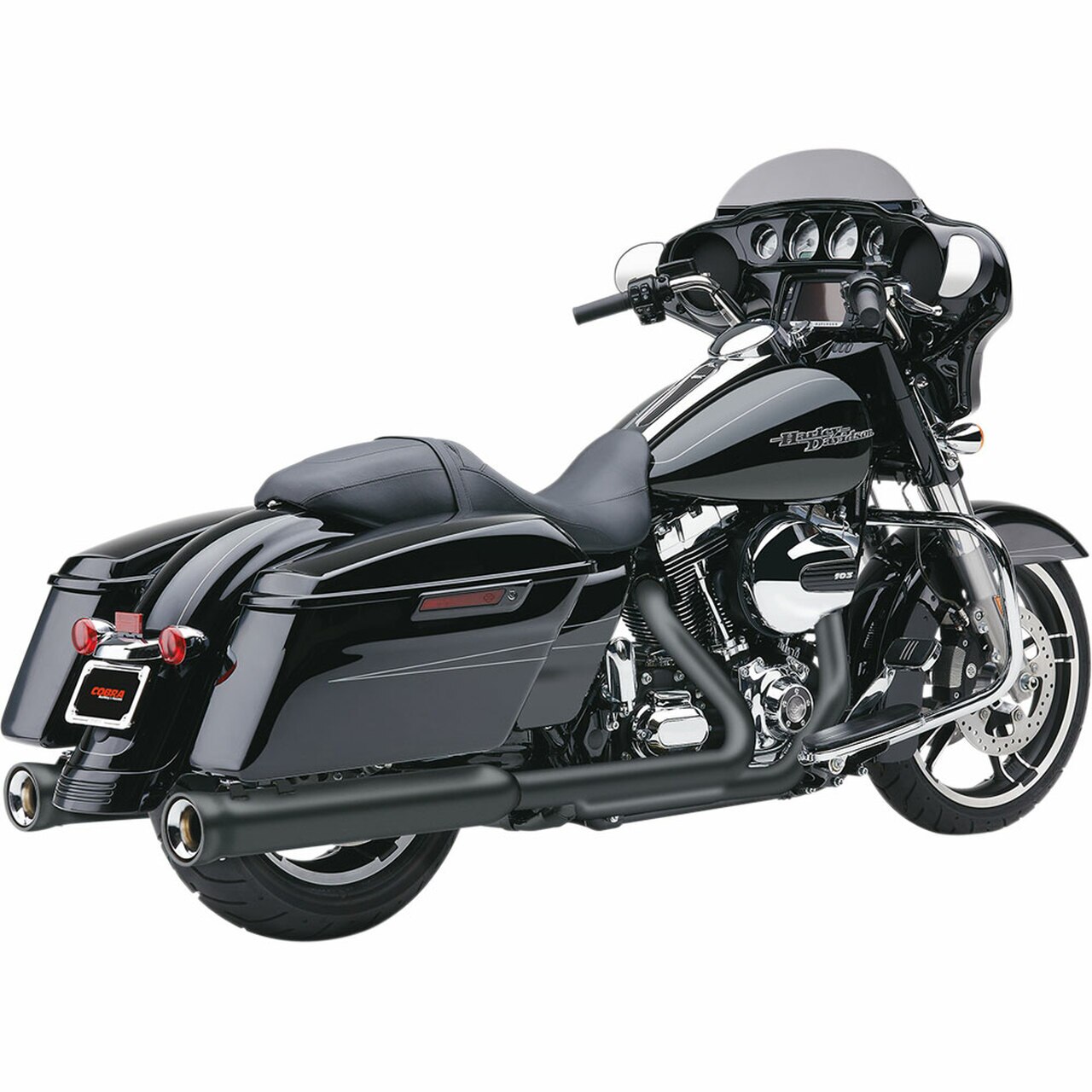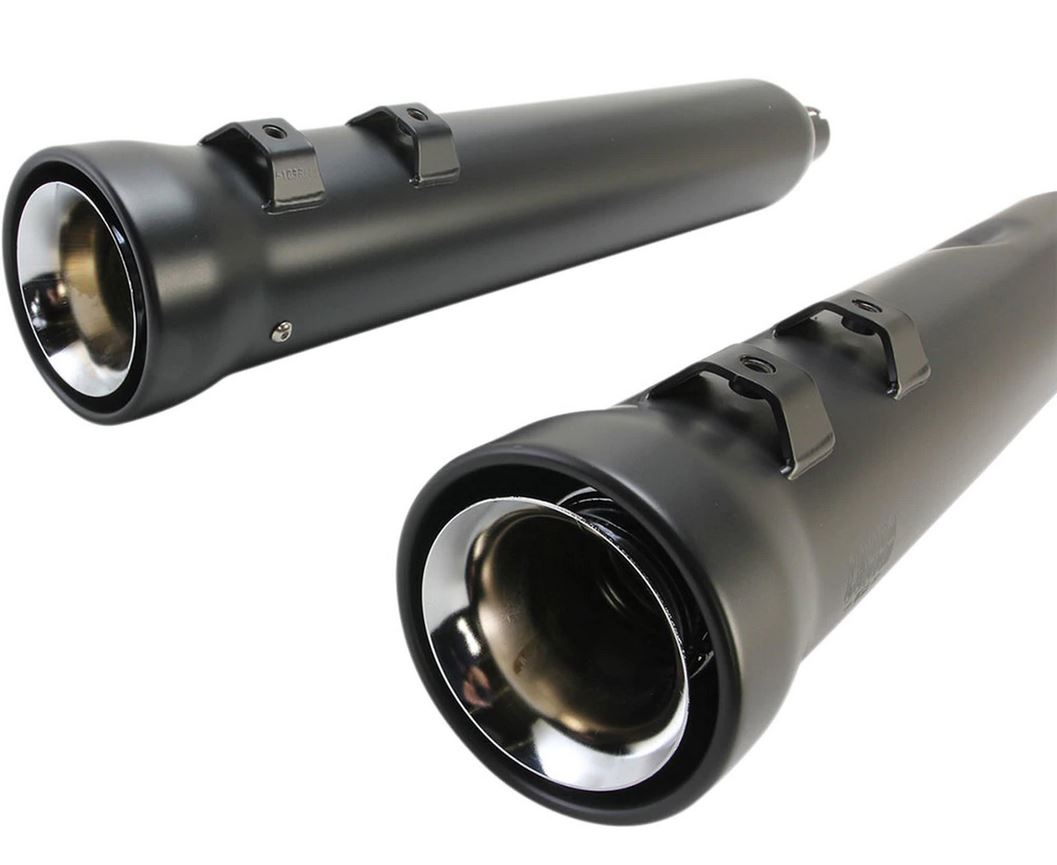 The mufflers feature a perforated core with strategically spaced holes to enhance the sound of the mufflers. Check out the video below. NOTE: The current motor is stock, the only upgrade we did was the Arlen Ness Big Sucker Air Cleaner.
We also paired the Cobra Neighbor Haters with the Bassani head pipe to see what kind of power and sound improvement we could get compared to just the stock head pipe. Checkout the Dyna Charts below.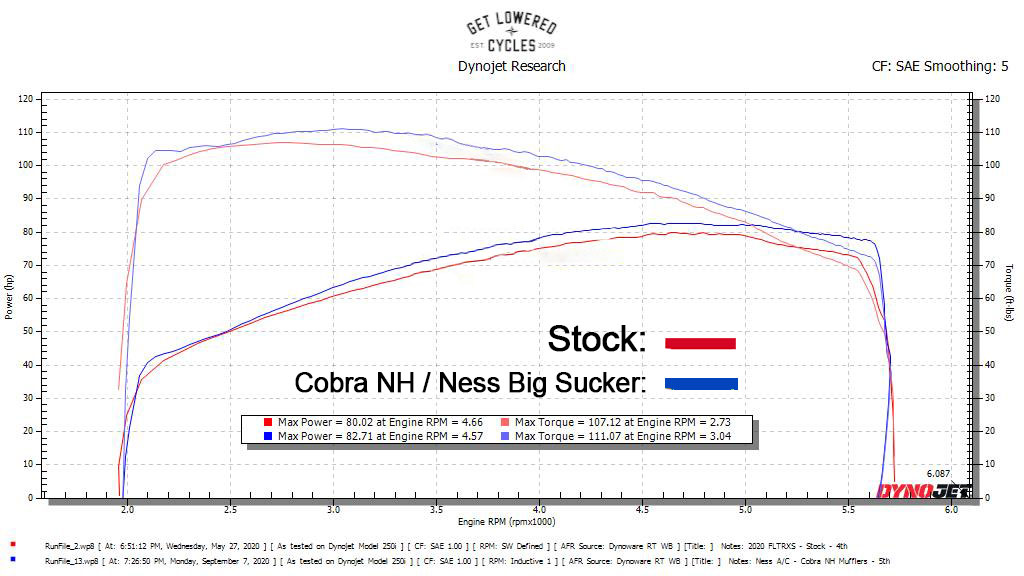 Dyno Chart: Stock muffler / OE Head Pipe vs. Cobra Neighbor Haters / OE Head Pipe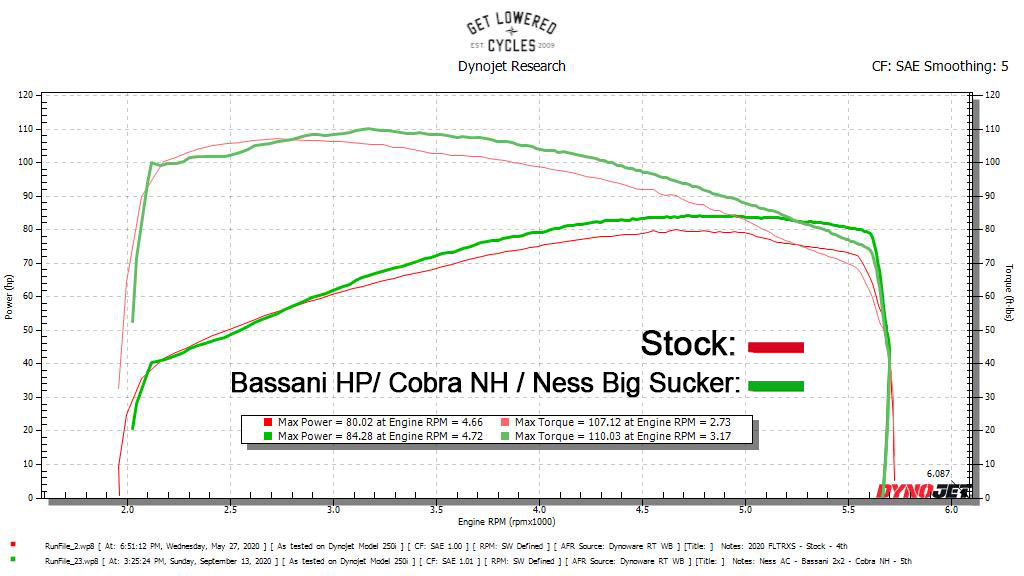 Dyno Chart: Stock Muffler / OE Head Pipe vs. Cobra Neighbor Haters / Bassani Head Pipe
Hit us up with any questions about any of the product we used on the bike.
Recent Posts
So if you have a 2017 or newer Touring Harley model and need some help deciding which pipe you …

When testing out a few aftermarket muffler options, we couldn't pass up the crowd favorite Cobra …

We installed the new GNX 4.5" Slip-On mufflers on our shop 2020 Road Glide to see what sound they …