The Burly Throwover Saddlebags come your way with plenty of versatility to fit nearly any motorcycle. Designed with the flexibility to fit your Harley, no matter the model, Burly simply recommends riders use a set of universal support brackets to keep them braced.
Shop the Burly Voyager Throwover Saddlebags in Black Now
Check out the Waxed Brown Burly Voyager Throwover Saddlebags
Available in either dark oak wet waxed UV treated cotton canvas or a black cordura design, Burly designed these bags not just to be functional, but to look good on your bike. With an adjustable yoke center you can adjust the lacing to either widen or narrow the length you need to properly fit over your rear fender.
There's plenty of space inside these saddlebags for what you need - whether you're headed out on a big trip, use them for your daily commute or whatever else you have in mind. The Voyager Throwover Saddlebags are easy to put on or off your bike within 5 minutes, provide much-needed extra storage and look good all the while. We added the Burly Voyager Saddlebags to our Sportster - check out a few shots below.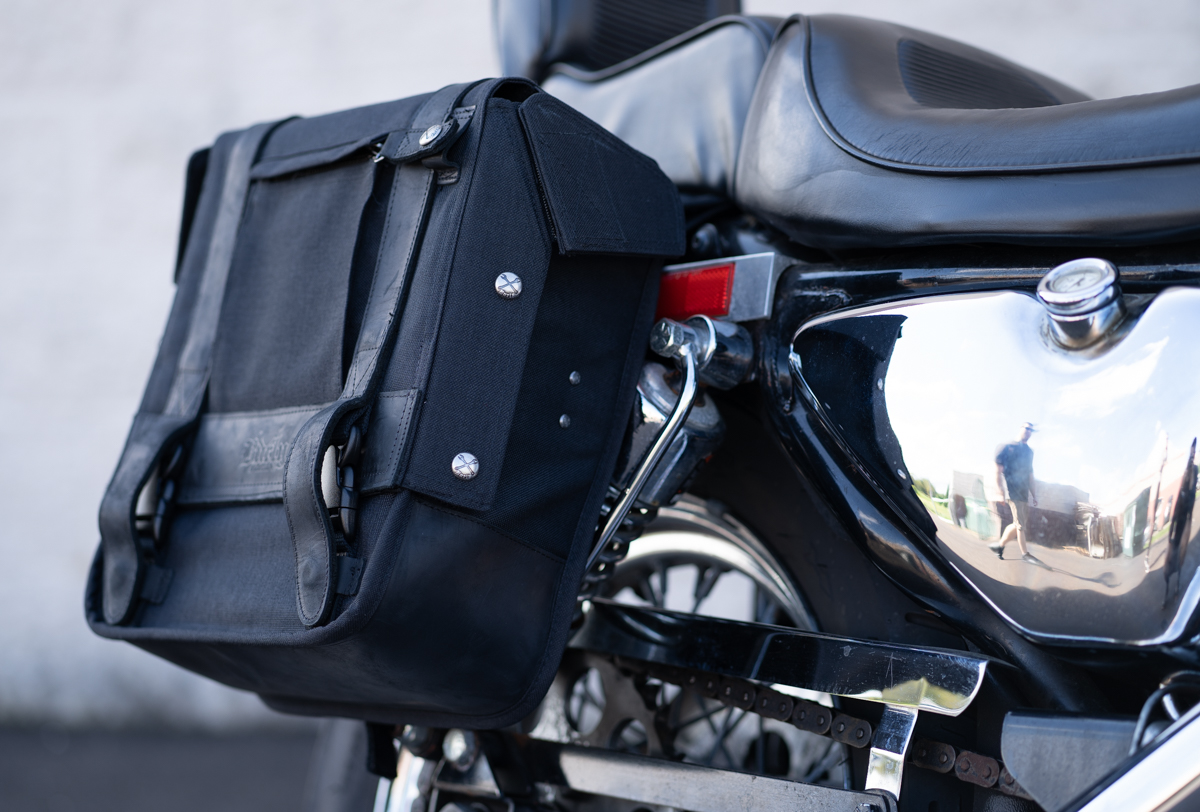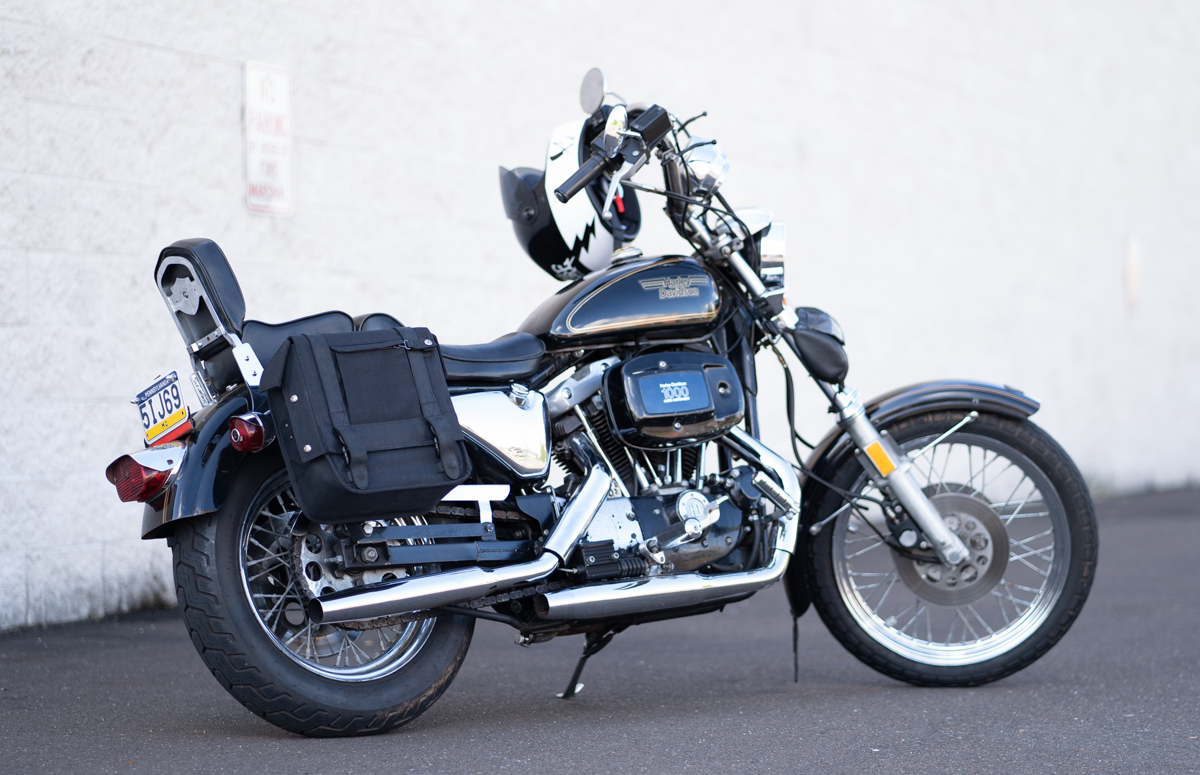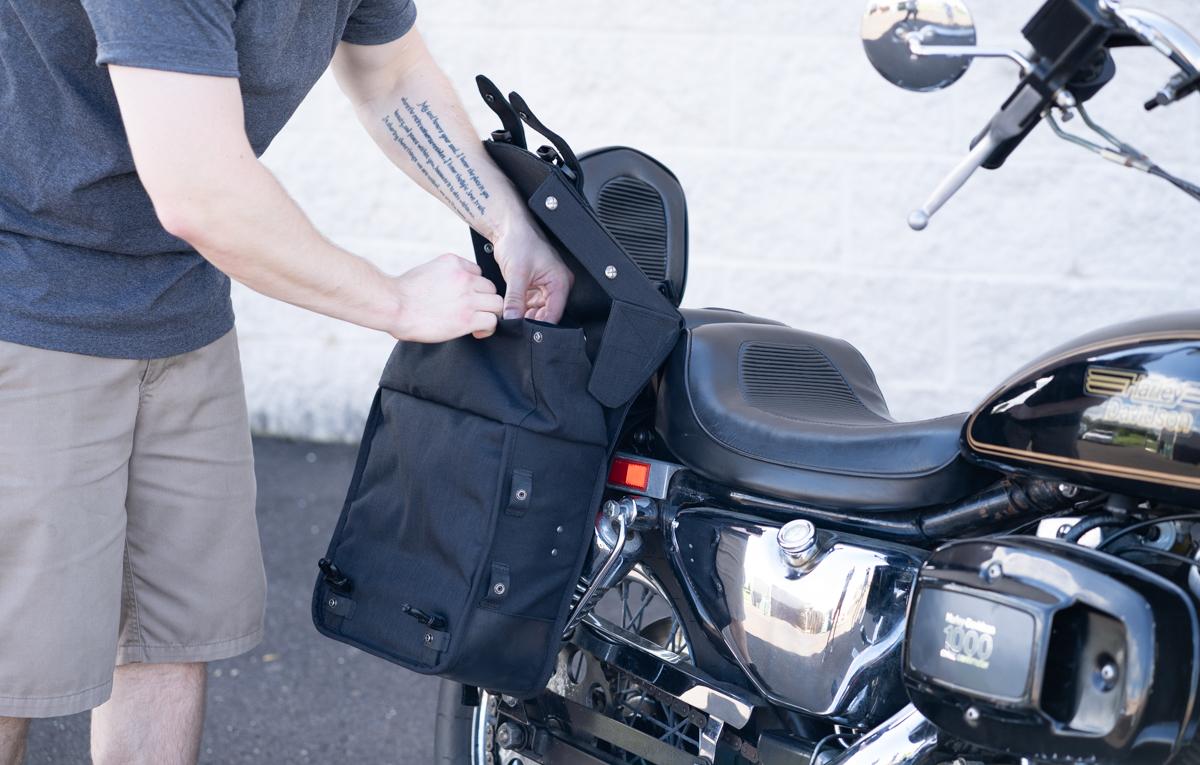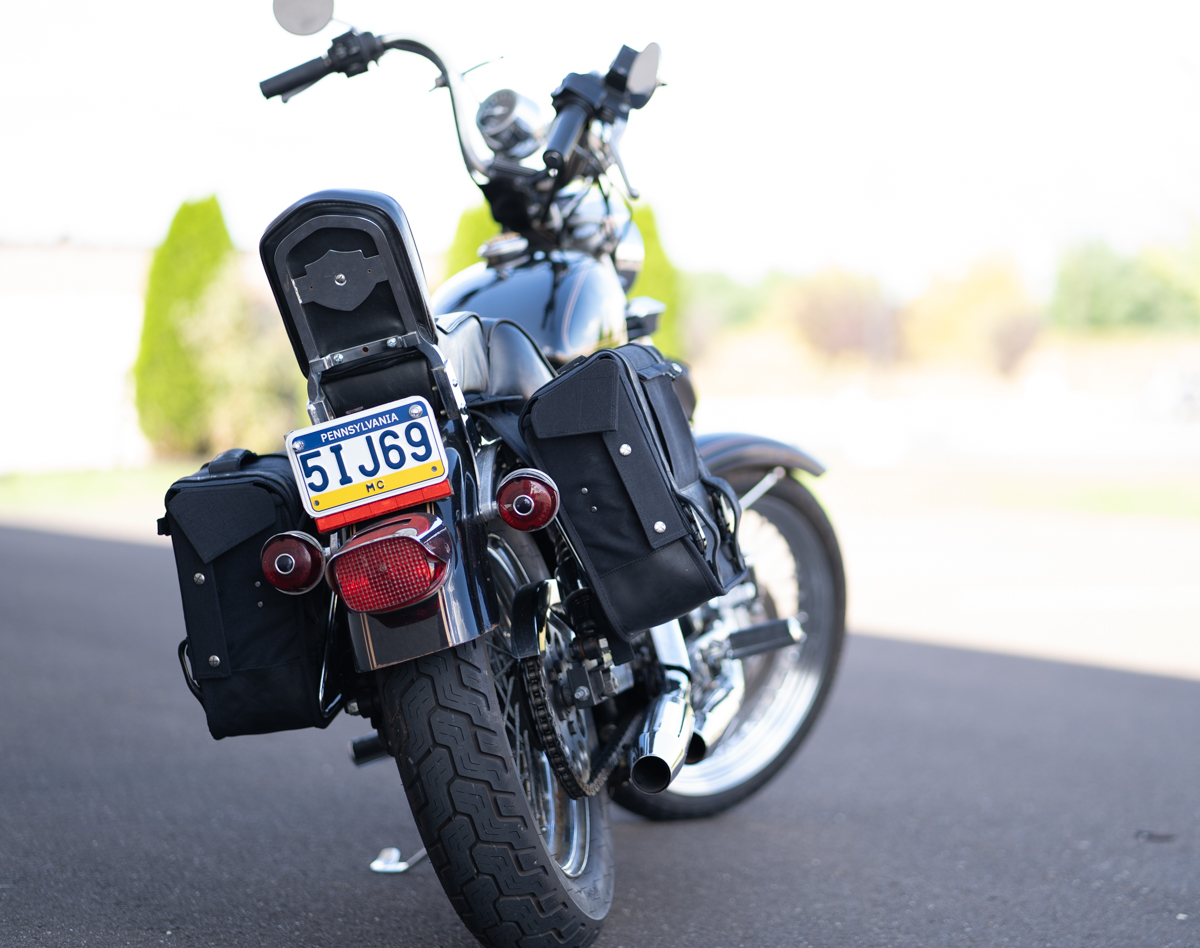 Recent Posts
San Diego Customs and Saddlemen teamed up to bring riders a similar style seat to the ever-popular S …

We have had a lot of requests for Leather Pro's saddlebags – and for good reason. These bags are leg …

Flo Motorsports is a well recognized name in the dirt bike and motocross world. Their high qualit …