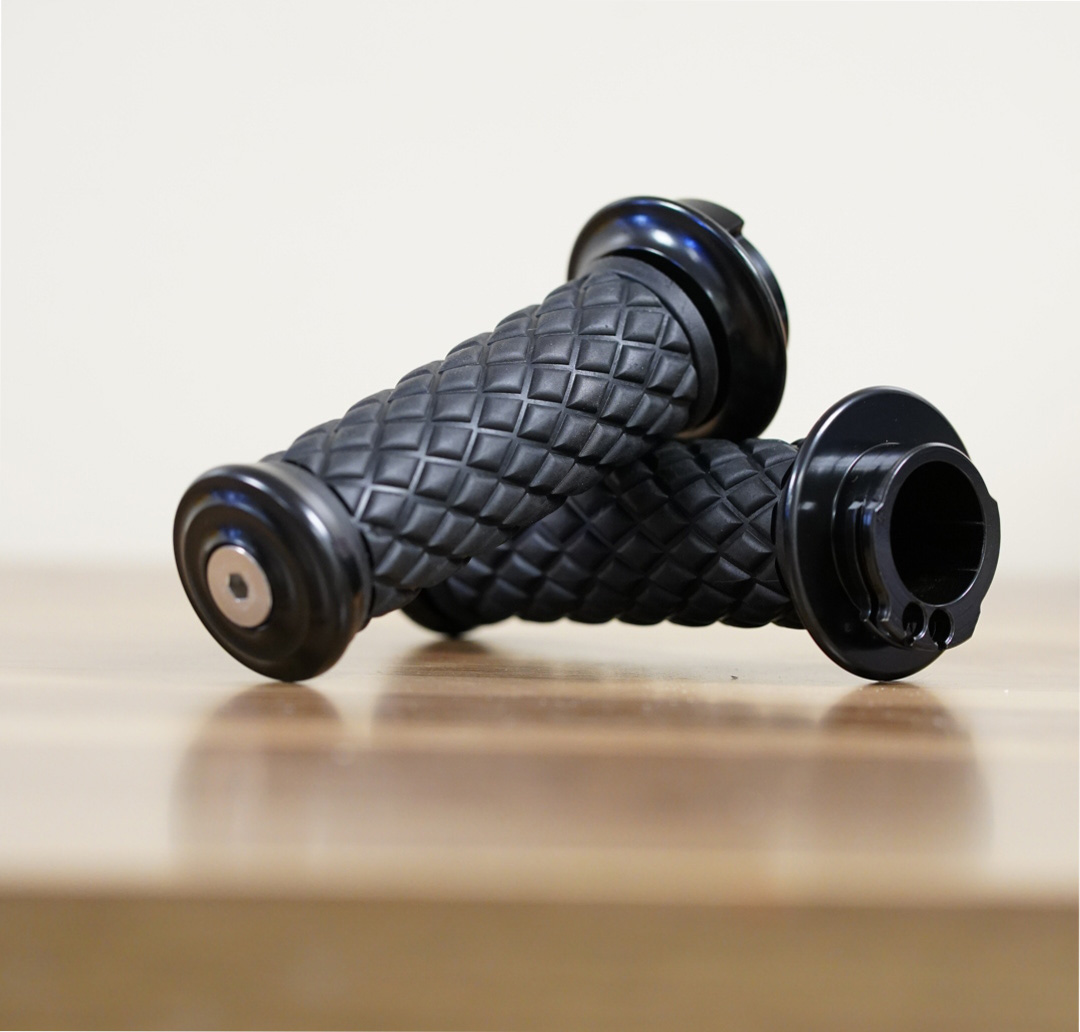 Biltwell's New Alumicore grips are available for both throttle-by-wire (TBW) or Dual Cable applications for Harley Models. They are a step-up in material (and price) compared to other grips styles we have seen from Biltwell like the Kung Fu, Thrusters or Recoil which were made primarily from a Rubber material. Coming in at $150 - Bilwell now offers a beefier grip with a little bit of convince built in available in either Black or Chrome.

The Alumicore grips have a CNC lathe-turned 6061 T-6 aluminum tube that is precision cut and later knurled to provide traction for the TPV rubber sleeve that gets installed over top of the tube.
Because of this design, replacing the rubber sleeves is now an easy swap should they get worn over time or you want to change the look. Simply remove the end cap of each grip using an Allen Key, remove/cut the old rubber off, slide the new rubbers on and finally reattach the end cap making sure it is securely tightened.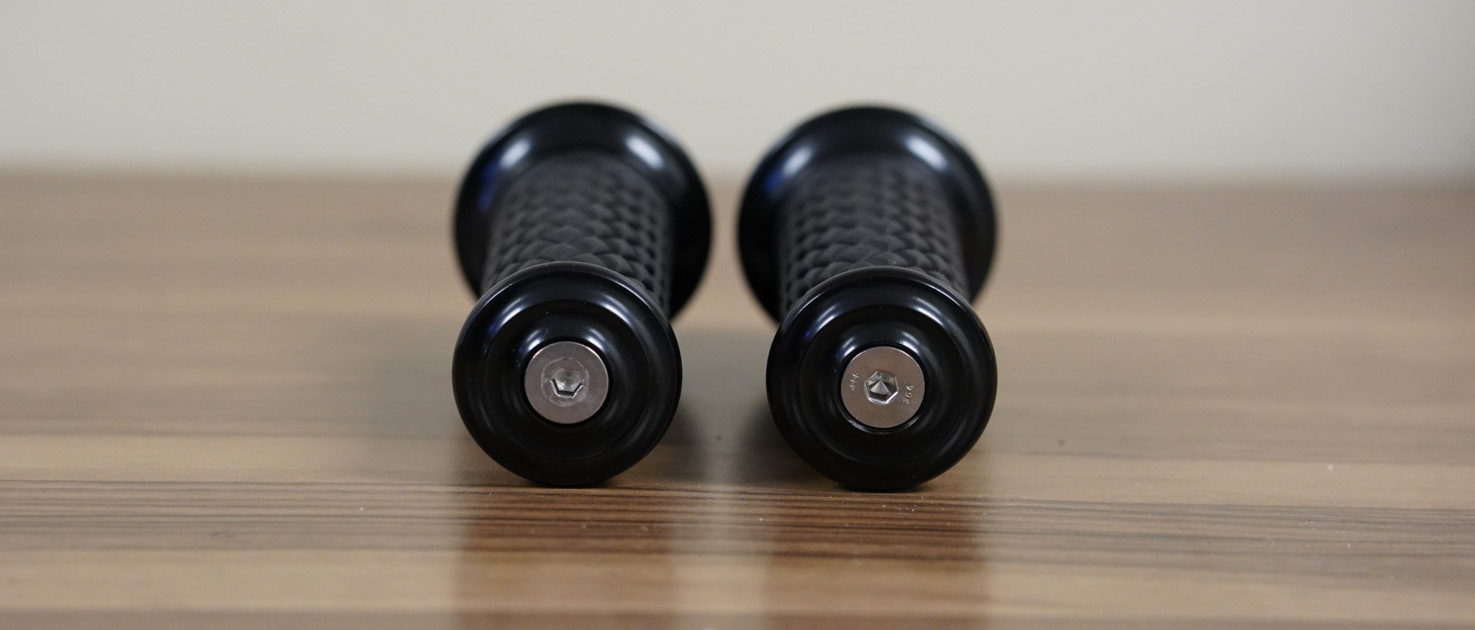 The grip flanges nicely fit inside stock and select aftermarket hand control clam shells for a clean look on the bars. The clutch side of the grips also feature a unique internal wedge system on the end cap that expands inside the handlebar to eliminate any slip or play in the grip. Installing these yourself is pretty straight forward and should be a project you can do in a day if you have all the basic tools and a little free time.
Check out the videos below for your how to guide from the guys over at Biltwell – they gave you one for Dual Cable and one for Throttle-by-Wire.
Recent Posts
We recently had a 1985 FXR roll through the shop for a few upgrades. Scroll through to see this …

It is no surprise that a lot riders are changing their stock handlebar and riser setup on the new Ro …

Letric Lighting, a subdivision of the Namz Custom Cycle Products, just released a new LED headlight …