The Bell Eliminator marks Bell's entry into the aggressive auto-inspired motorcycle helmet space previously occupied by brands like Simpson with their Bandit lineup and more recently by the Biltwell Lane Splitter. We just got a couple Bell Eliminators in and here are our thoughts so far.
Shop the Bell Eliminator Helmet Now
Pickup the Bell Eliminator and one of the first things you'll note is the weight - or really, the lack of weight. This is a lightweight motorcycle helmet in a retro class that sometimes gets a little heavy. While we haven't gotten our hands on the carbon version yet, the fiberglass version of the size medium Bell Eliminator weighs 2 lbs 14 oz on our scale. That's pretty light.
As for the look, Bell went all out on blending that auto-racing design while integrating their experience building functional, feature-dense motorcycle helmets. Multiple vents on the chin bar will move plenty of air through the helmet, but the big statement vents add even more function as well as a lot of style on the top of the helmet.
While the top venting does offer a unique design, keep in mind that that venting cannot be closed. That aspect will turn some riders off who are looking for a daily driver and fear rain pouring in, though Bell does offer Vent rain covers which are sold separately and will snap in to cover the top venting when you ride in rainy weather. All in all, with everything packed in to the Eliminator it won't be a deal-breaker for too many.
Outside of the style of the Eliminator shell, another major feature of the Eliminator is the antifog ProVision Shield that comes standard. Bell developed their ProVision Shield to implement antifog technology out of the box so you don't have to worry about adding pinlock inserts. This is a huge asset. Bell also made it possible to adjust the shield tensioner and the slider on the Eliminator so riders who want to adjust the adjustability on their shield can easily adjust!
To wrap up, Bell did something a little different with the sizing on the Bell Eliminator in order to get riders in the closest to ideal fit that they can - in terms of both feel and style. With 3 shell sizes and 5 EPS designs riders can find a size that matches their head while keeping away from a bubble head.
Optional add-ons to the Bell Eliminator will include different color face shields, the aforementioned rain shield and an optional peak visor.
Check out a couple shots of both the Matte Black and the Outlaw Gloss Black Bell Eliminator Helmet below and if you have any questions, let us know.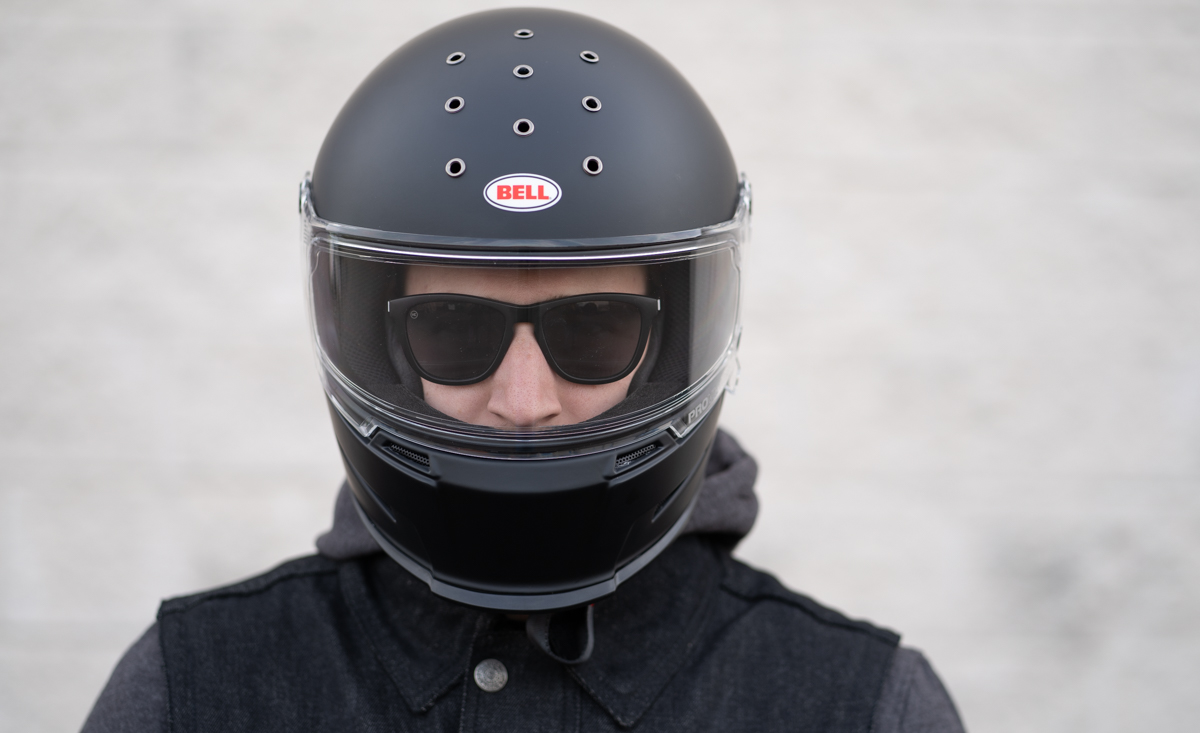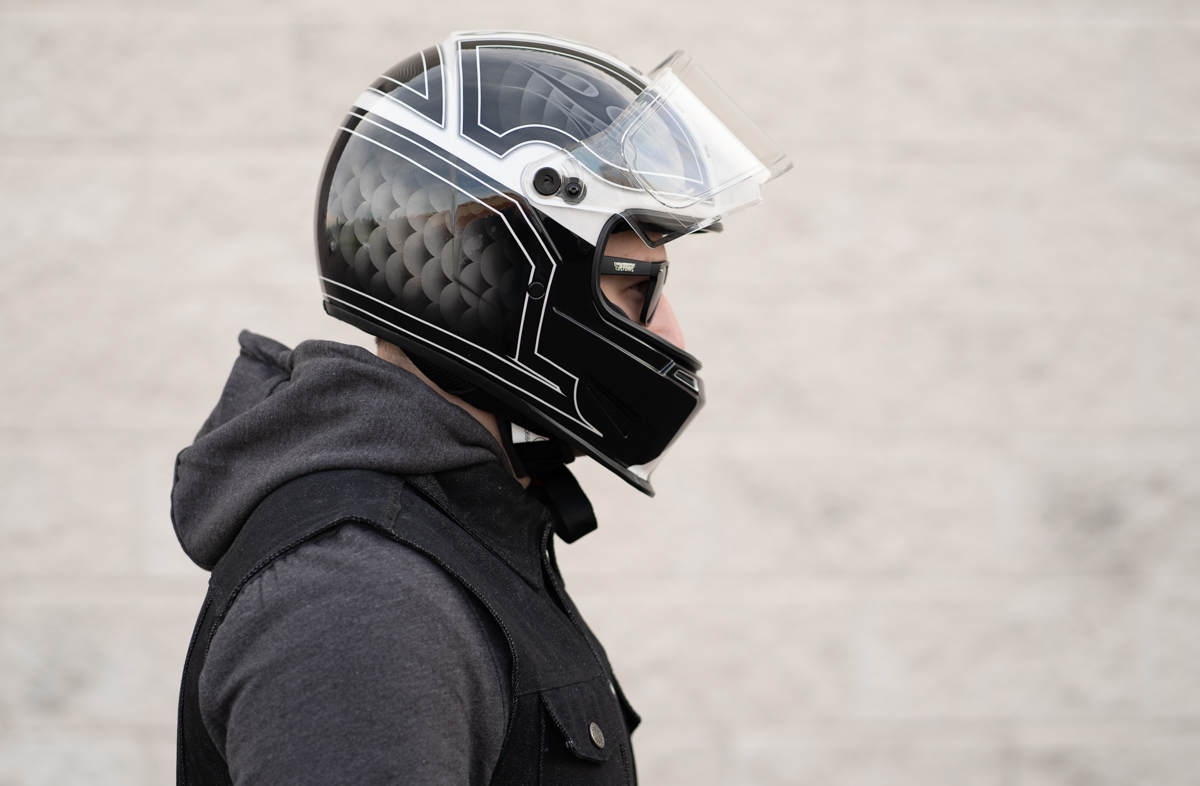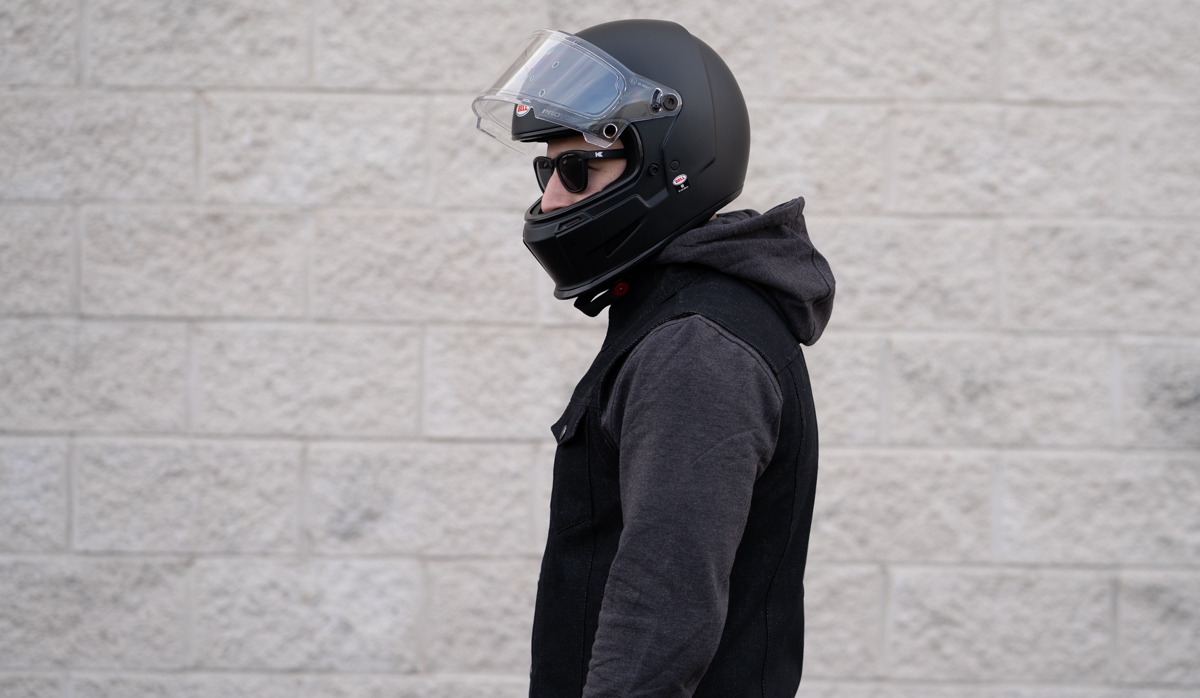 Recent Posts
A local customer brought in his 2018 Street Glide looking to upgrade from the stock handle …

We had a 2017 Road Glide come in the shop for a 124" S&S Big Bore kit install as well as s …

We recently had a 1985 FXR roll through the shop for a few upgrades. Scroll through to see this …