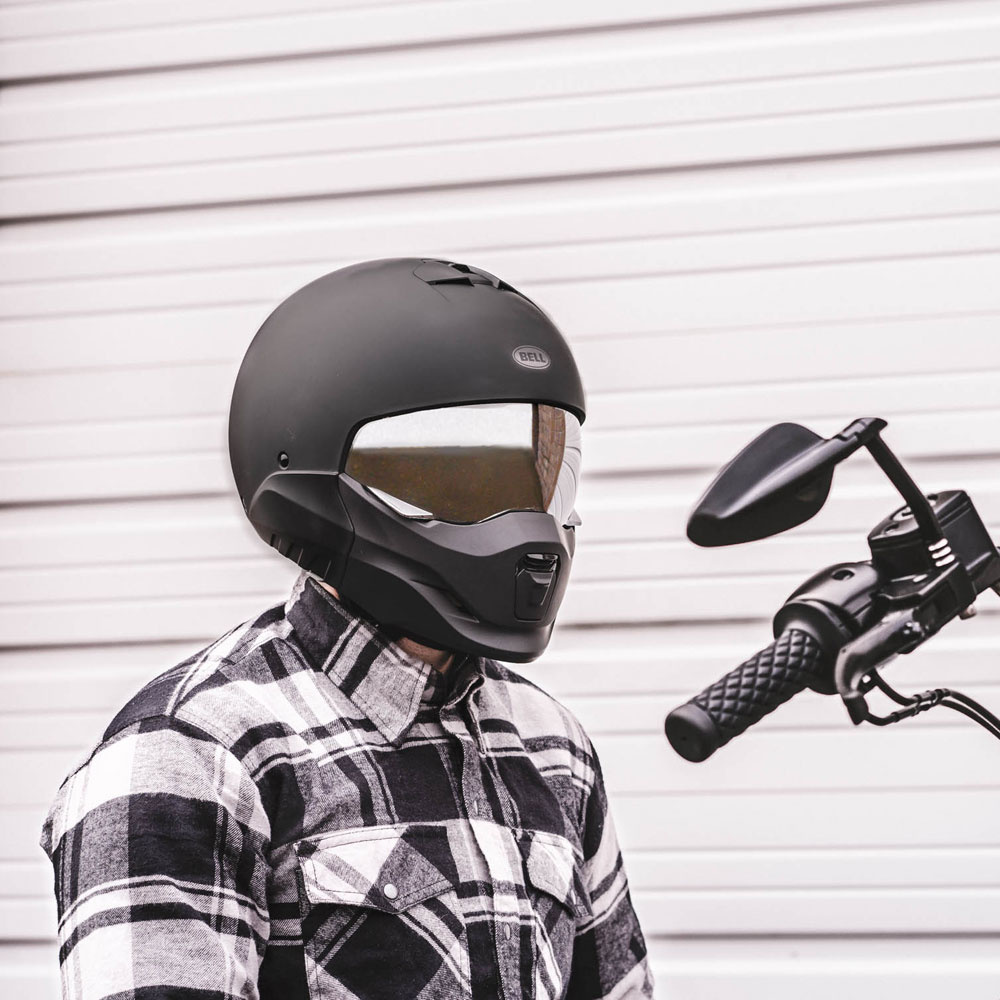 The new Bell Broozer Helmet offers riders something new to the Bell helmet lineup - a lid that can be used in either full face mode or as an open face helmet, all while carrying a DOT and ECE certification in either configuration. The chin bar can easily be removed or installed with two latches on either side of the helmet for simple utility. You're essentially picking up two helmets in one.
Whether you choose to head out on the Bell Broozer with or without the front chin bar, you'll ride in a DOT/ECE approved lid. That's a big deal, as its primary competitor - the Scorpion Covert - carries only DOT approval as an open face helmet. While we appreciate the styling and the look of the full face setup on both helmets, we think most riders (us included) would choose the Broozer's open face look over the Covert design.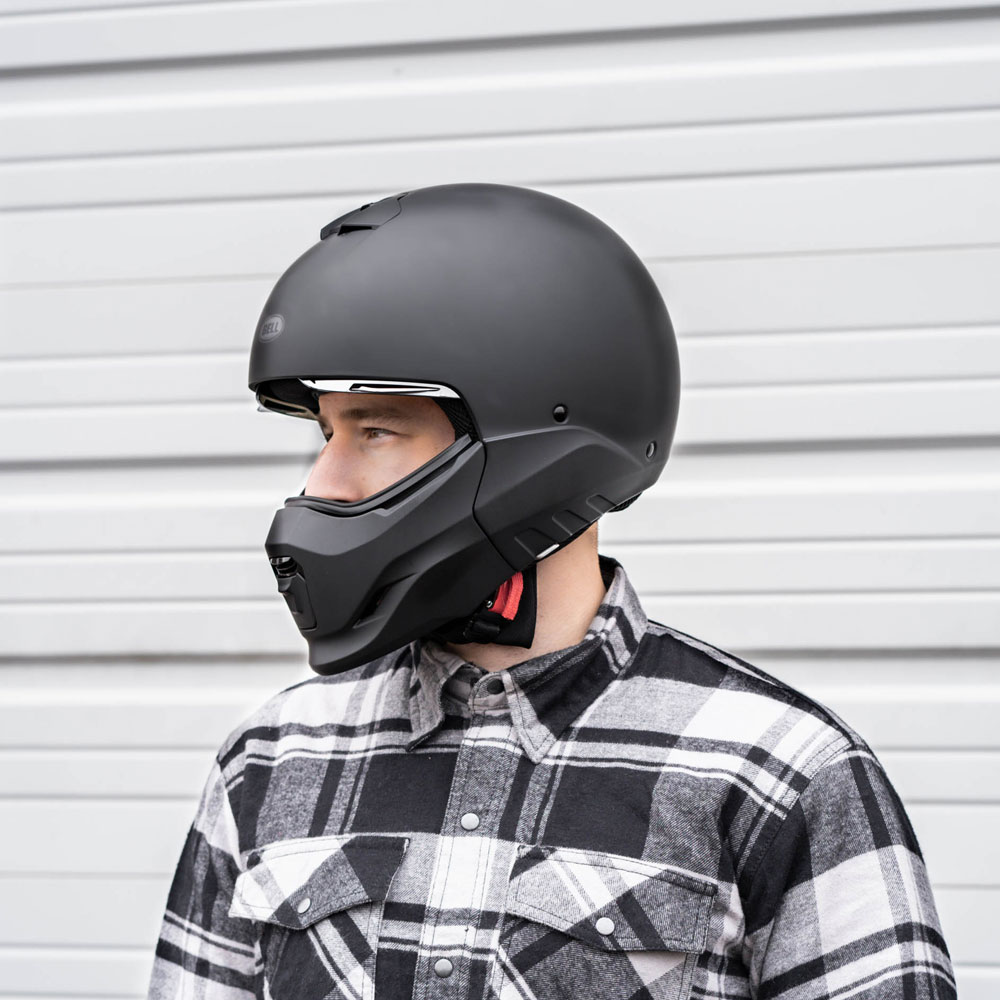 The Broozer is also a major step up from Bell's first 'convertible' style helmet, the Bell Rogue, which also featured a removable face mask but was geared more toward the old school rider that was primarily interested in a low profile half shell. The Rogue was also only DOT approved as an open face helmet.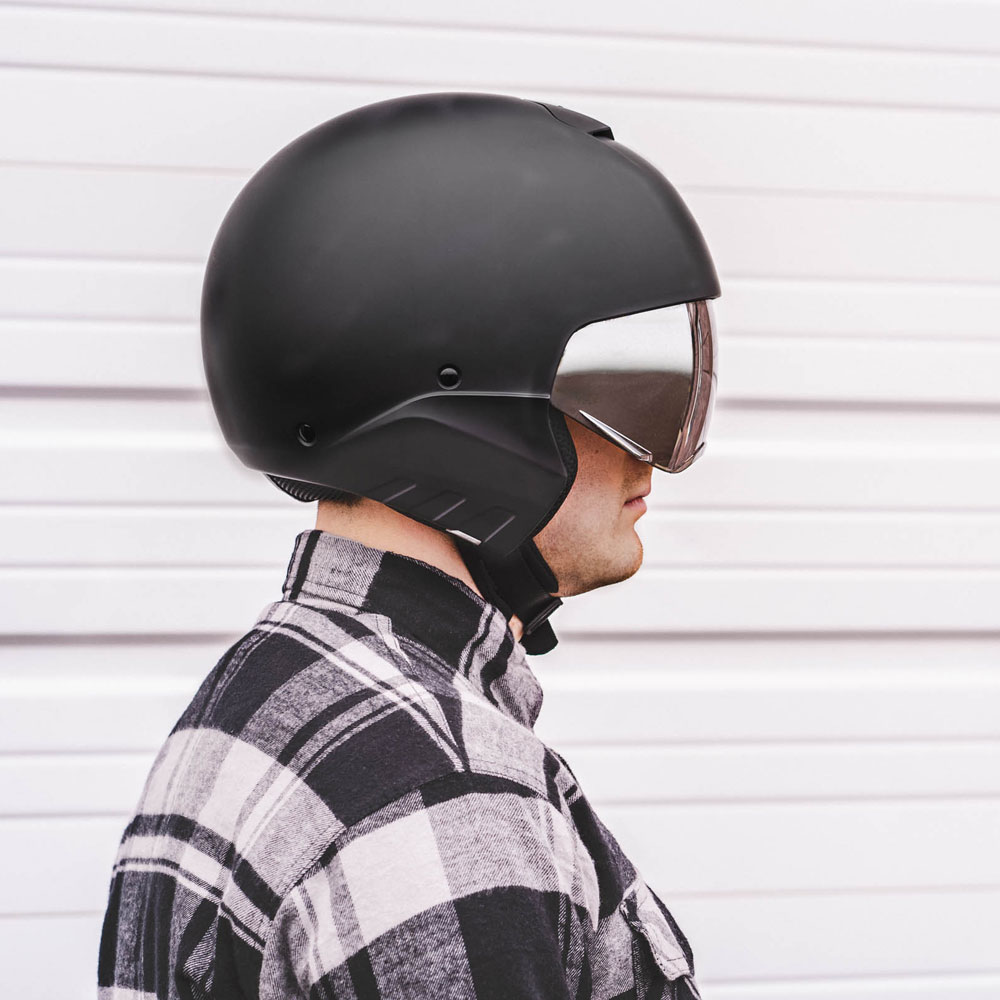 A tastefully designed streetfighter style helmet, we think the Broozer should appeal to a decent range of riders. It's aggressive, but not over-the-top and provides a relatively sleek look while housing an internal face shield.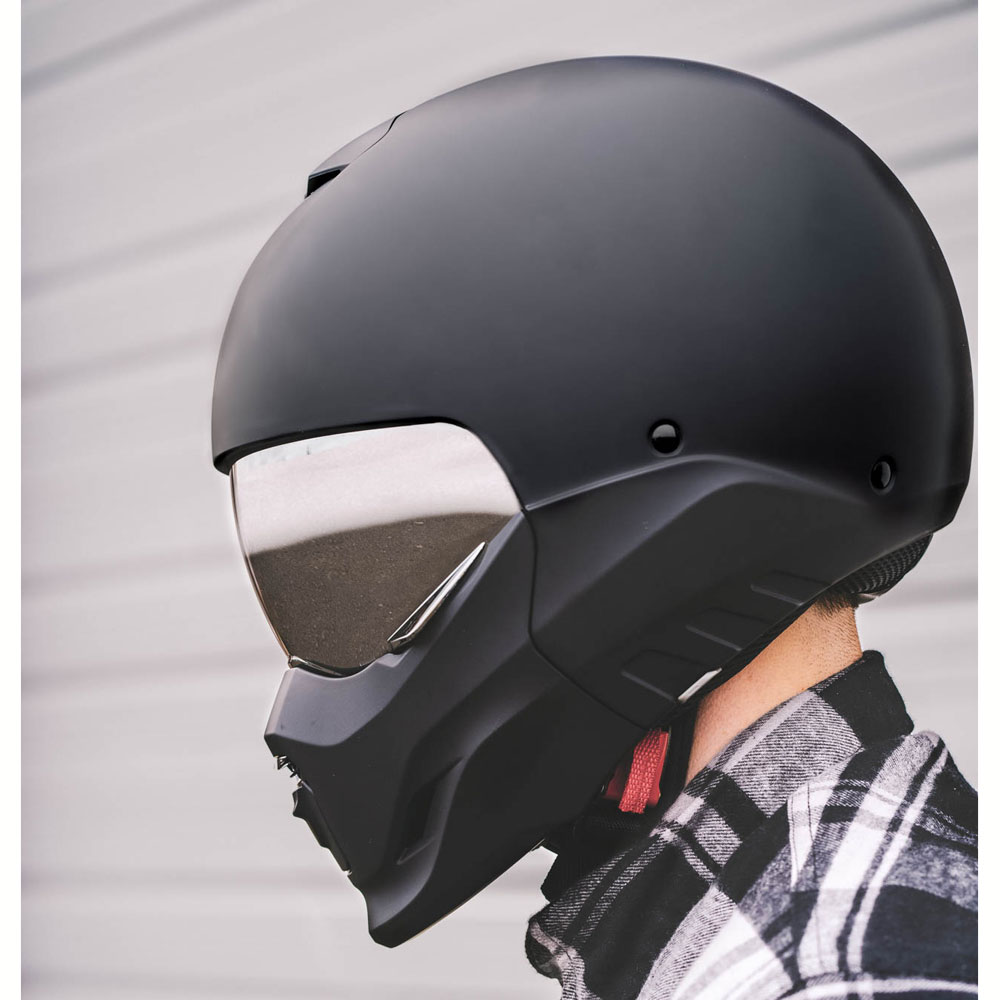 Looking at the specs, Bell includes many of the baseline comfort and performance features that riders in 2020 expect. The Broozer features a removable, washable dual-density EPS liner, is eyewear compatible, offers a quick-release padded chin strap ratchet buckle and is available in 3 shell sizes, so you won't be wearing a mushroom on your head. The Broozer also ships with a pair of face shields - one clear and one smoke, which is a nice perk.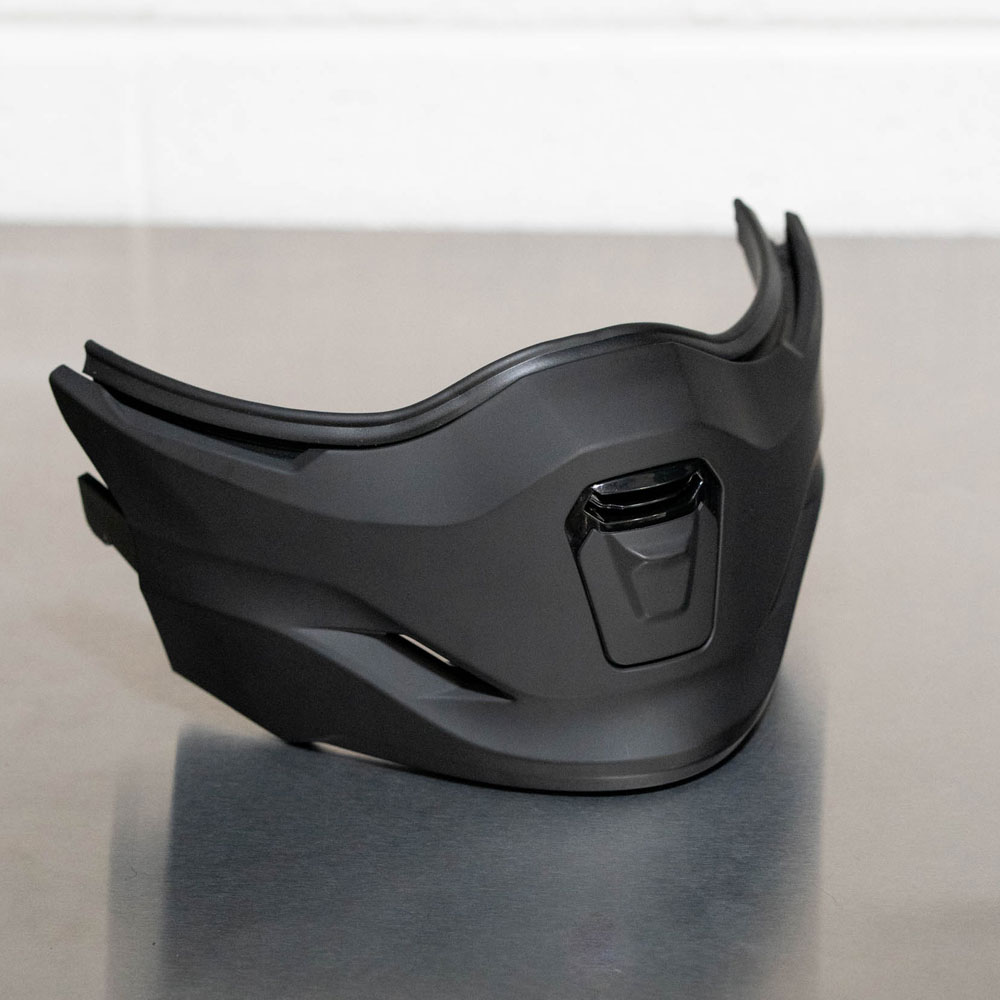 As is typically the case, there are trade offs when choosing a helmet with a priority on aesthetic. The whisker vents on either side are permanently open, so you don't have an option to shut them off. There is a center mouth vent that can be slid open or shut as well as a vent on the top of the helmet for additional airflow, but the Broozer does not feature any exhaust vents.
For vloggers and riders that like to stay connected, the Broozer does not have speaker cutouts built in.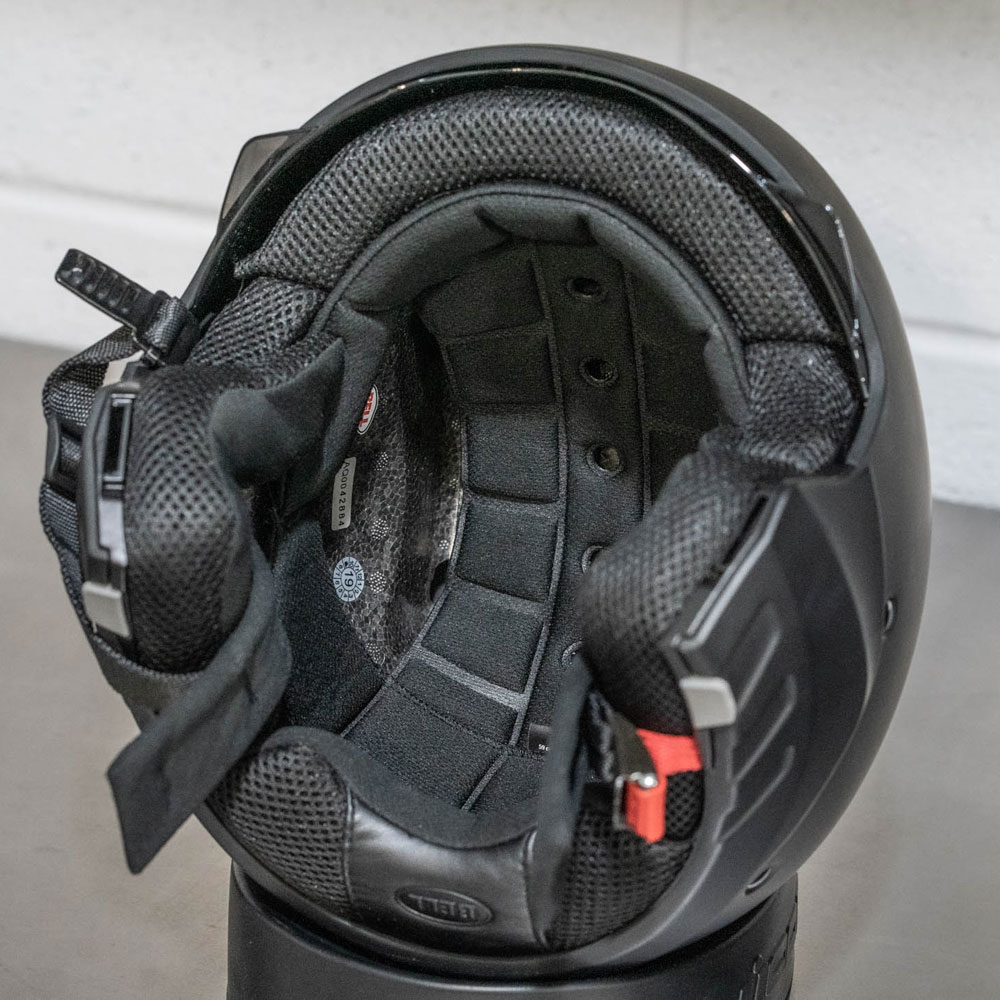 That said, with its lightweight shell (about 3 lbs. fully configured in a size medium) and standard features, the Broozer gets a lot right and should satisfy a lot of riders looking for this style helmet. Currently available in 5 different designs, riders can grab the Bell Broozer Helmet in a standard finish of matte black or gloss black or a graphic finish for $229.95.
With a DOT and ECE rating on such a versatile helmet, the Broozer is well worth a look if you're a rider who wants an aggressive lid that offers options beyond the standard full face setup.
Recent Posts
So if you have a 2017 or newer Touring Harley model and need some help deciding which pipe you …

When testing out a few aftermarket muffler options, we couldn't pass up the crowd favorite Cobra …

We installed the new GNX 4.5" Slip-On mufflers on our shop 2020 Road Glide to see what sound they …