We ran mostly 2-1 systems when we did our exhaust testing so we thought we'd throw on a set of Bassani True Duals to see how they would perform compared to the other full length systems. We really like the symmetrical look these pipes give the Road Glide. That paired with the raw stainless steel finish makes these look killer on the bike. Bassani makes top quality pipes and these are no exception.The header system uses a 1 ¾ in. tubing stepped to 1-7/8" for increase sound and performance. 4" mufflers complete the pipe with cone shaped tips.
Check out the photos, video sound clip and Dyno Chart below.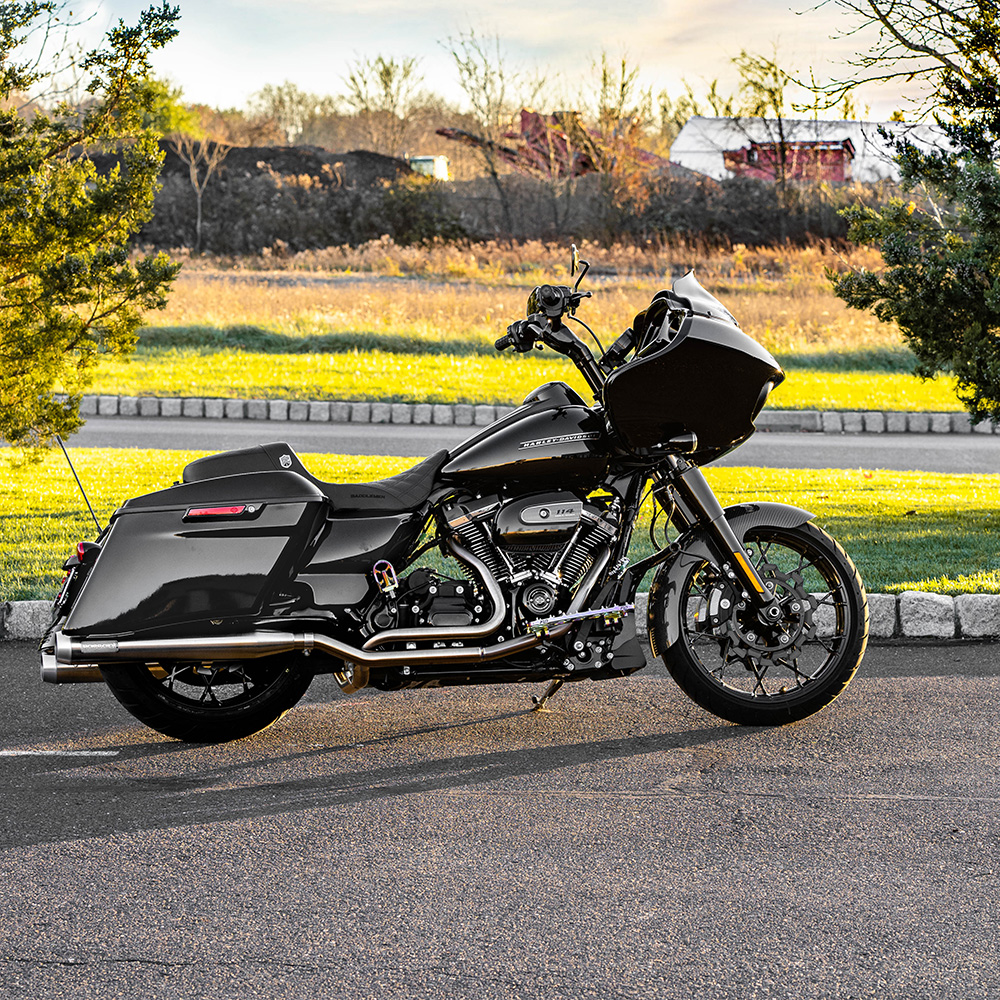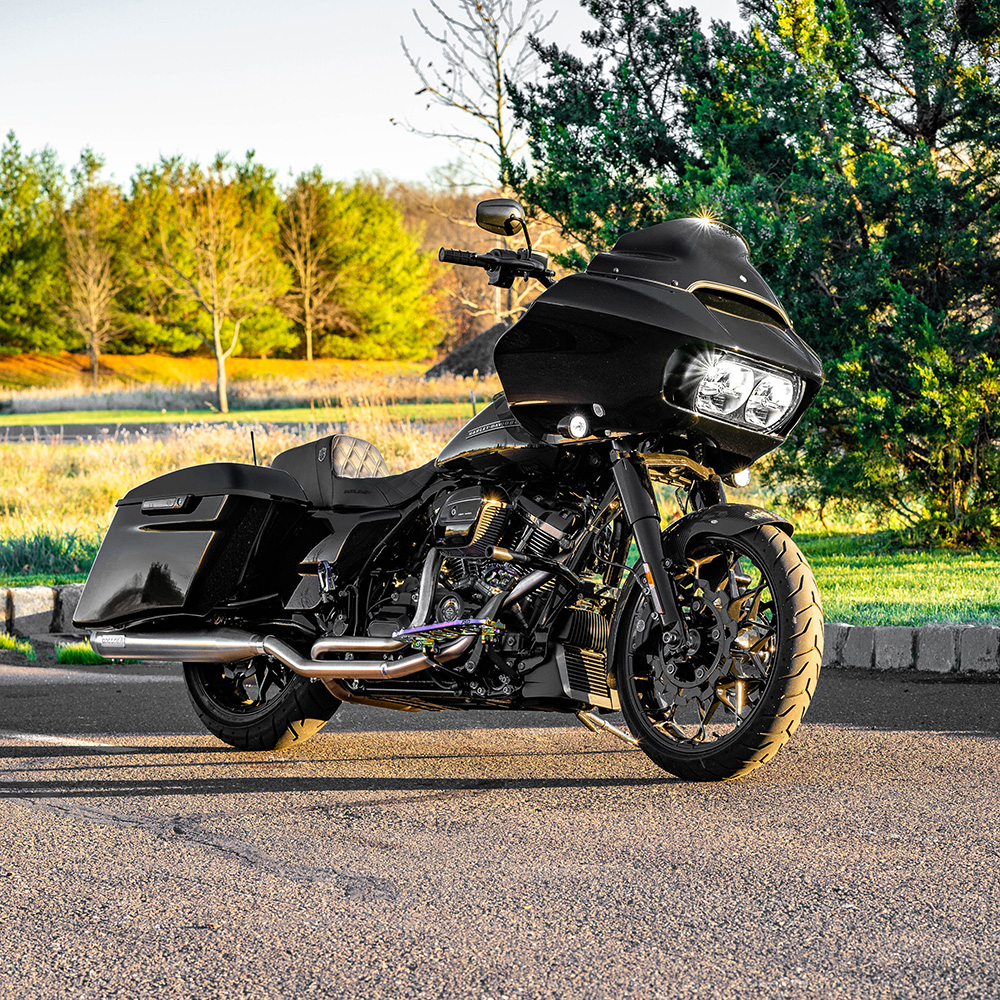 We had previously upgraded the stock air cleaner to an Arlen Ness Big Sucker which did manage to add some hp/tq with the added air flow.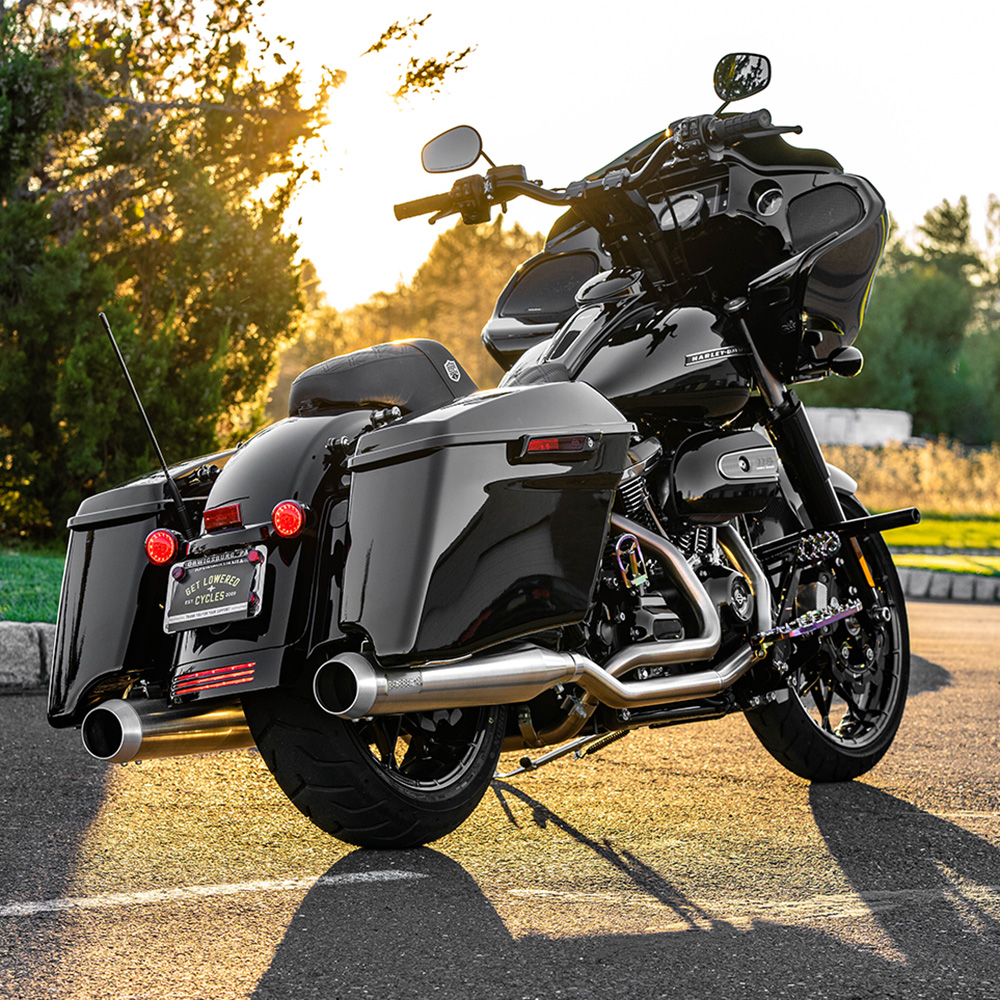 If you're looking to upgrade your 2017 or newer Harley Touring exhaust, but need some help deciding which pipe you want, be sure to checkout either our Youtube channel or scroll threw these next few blogs for photos and video sound clips. We've tested some of the more popular systems on our stock 2020 Road Glide to see how they perform.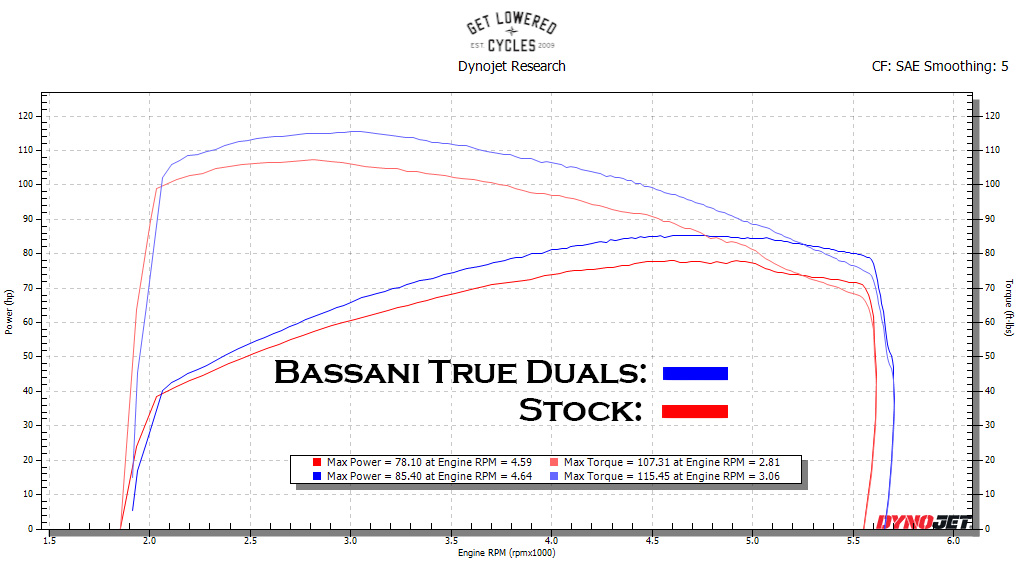 Dyno Chart: Stock muffler / OE Head Pipe vs. Bassani True-Duals Exhaust
Hit us up with any questions about any of the product we used on the bike.
Recent Posts
About a year ago, we picked up a stock 1993 Harley FXR. We wanted to keep this build clean to mat …

Galfer has been one of the leading brands in performance brake pads and rotors for several dec …

We ran mostly 2-1 systems when we did our exhaust testing so we thought we'd throw on a set of Ba …