Project recap on a 2021 Harley Road Glide that a customer brought into the shop for some upgrades. This bike got 2 rounds of upgrades. First time around we swapped bars, air cleaner and headlight set up. Scroll through to see the changes!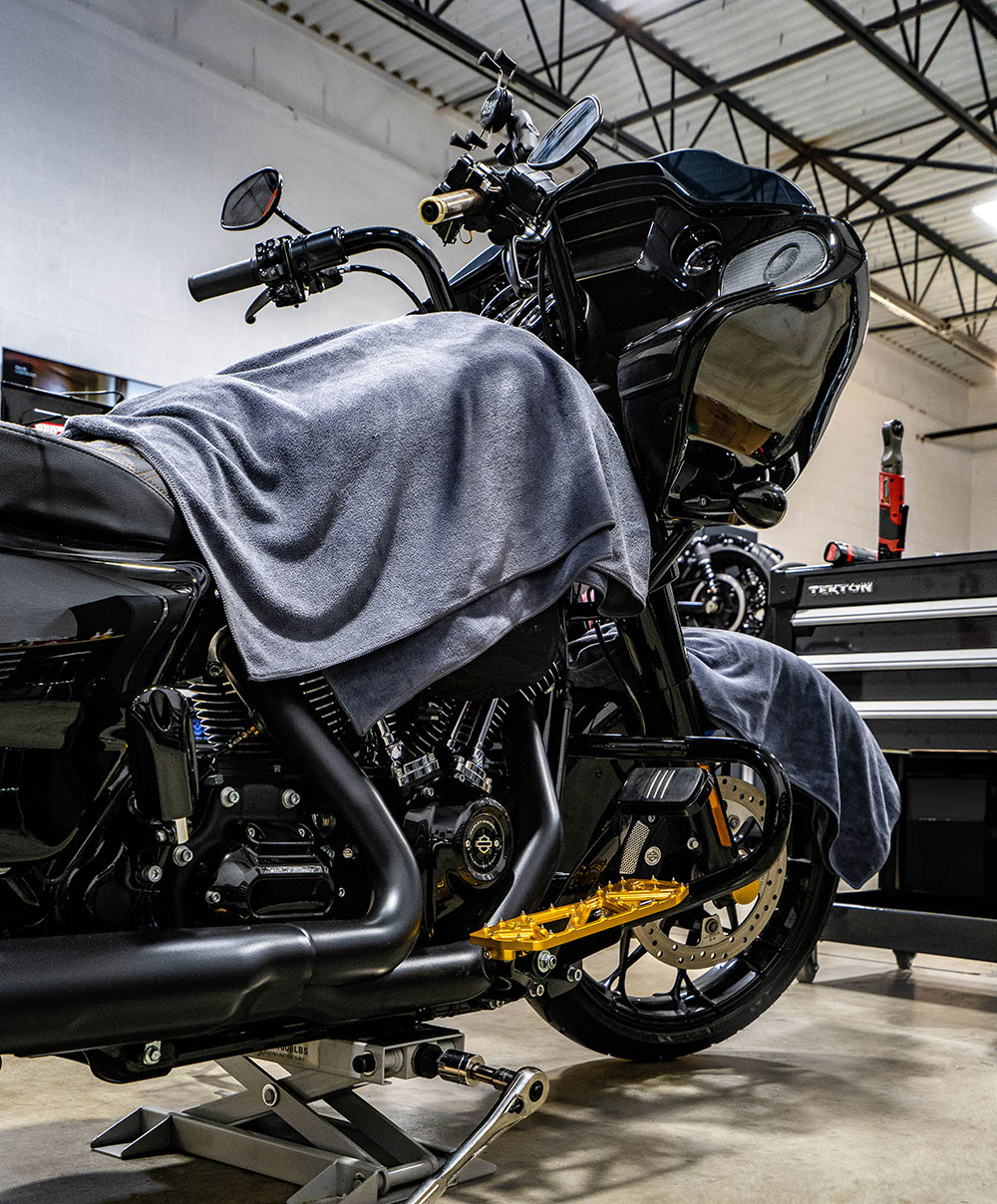 Handlebar setup: Gold Karus x FM Bars, Kraus 10" Kickback Risers, Kraus Pullback Plate, Kraus Gauge Bezel and Arlen Ness Gold Knurled TBW Grips.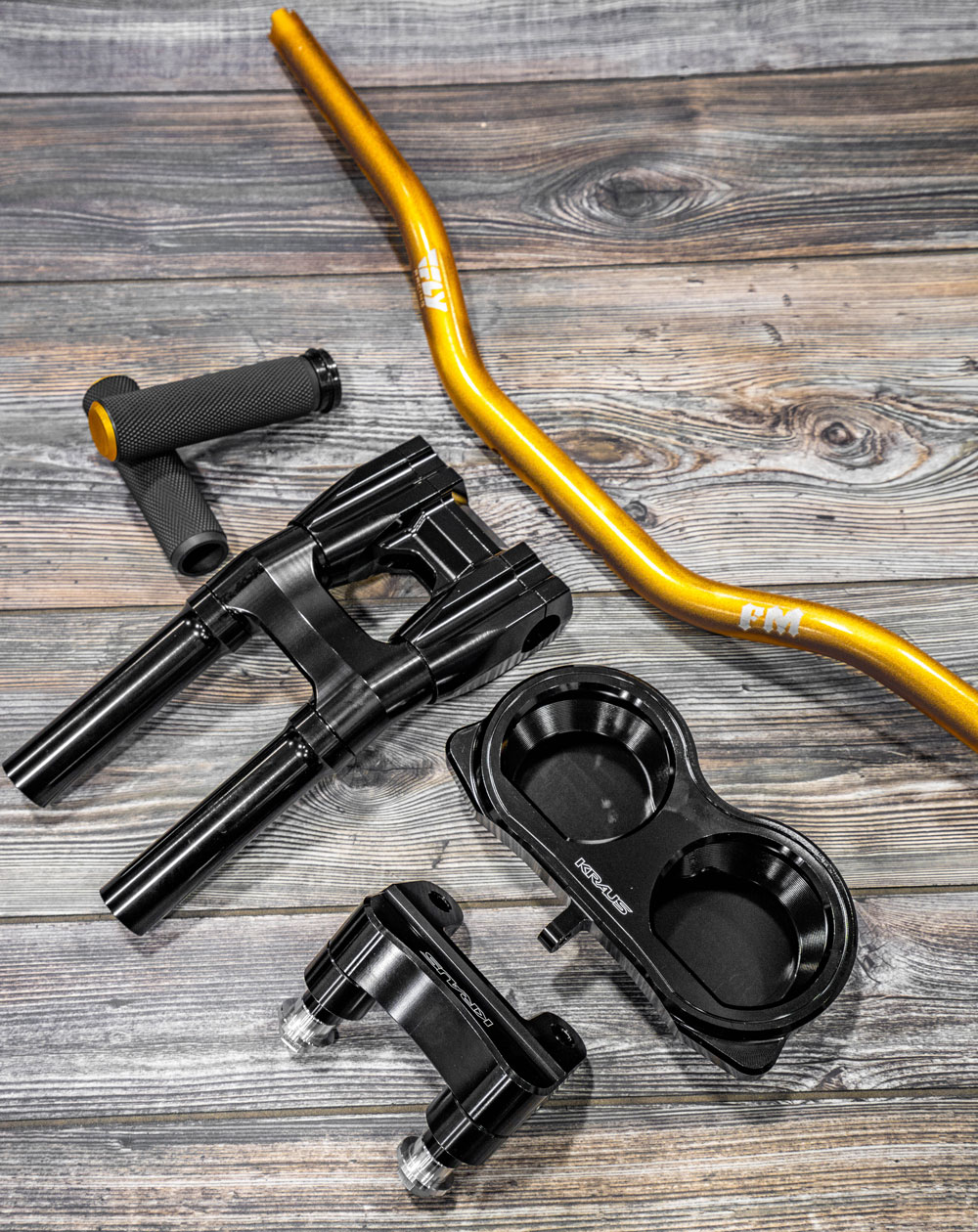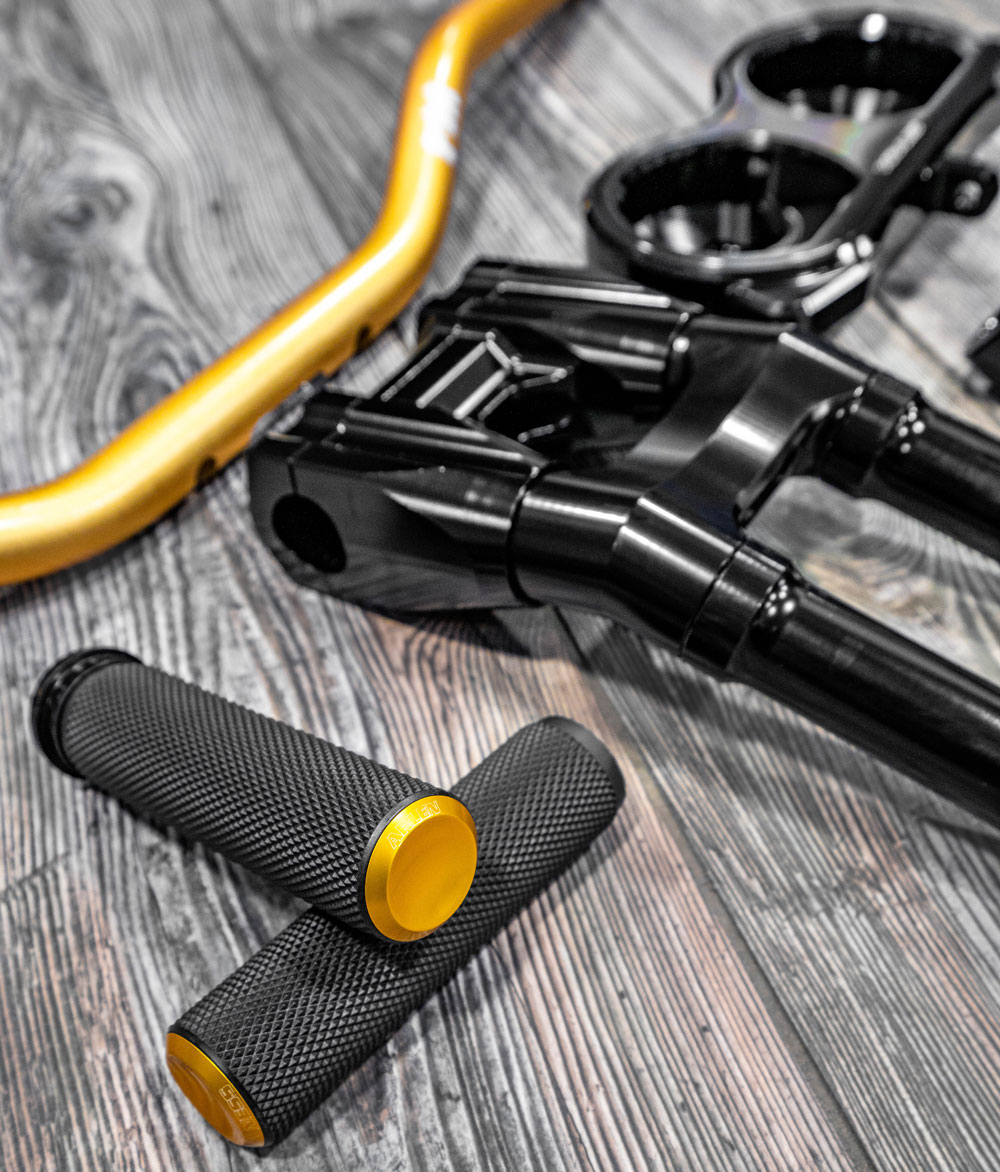 Nest up we installed the HPI Stock Tunnel Ram Elbow A/C. This air cleaner pairs well with the D&D Billet Cat exhaust currently on this bike.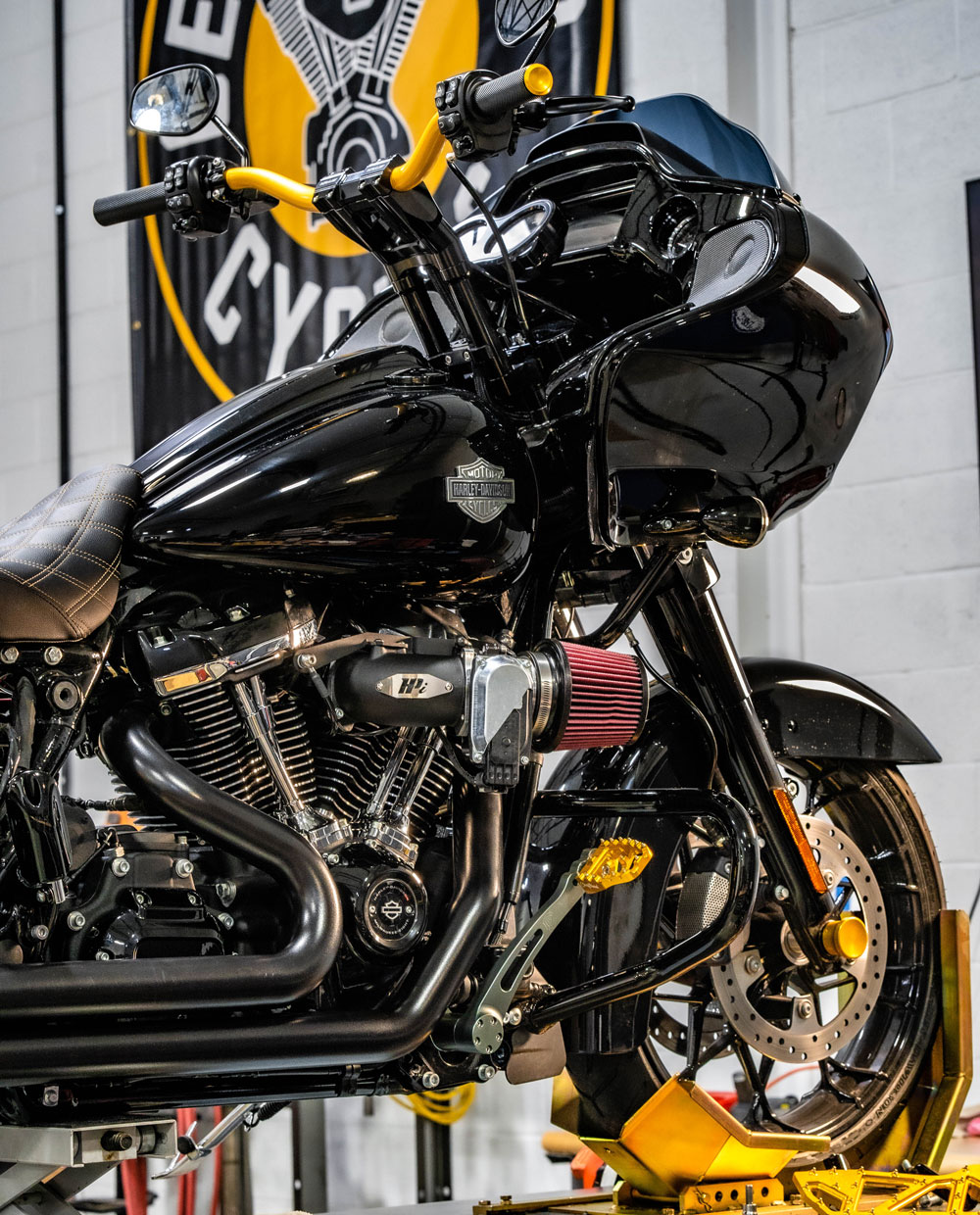 Next up the headlights. Baja Lights have been in high demand lately for the Road Glide & Street Glide models and for good reason. They have an aggressive look and will get you seen out on the road. To install the kit, you need several pieces that we have put together into one complete kit to make it easy to run. Kit includes 2 lights, Wiring Harness, Filler Panel and Mounting Bracket. Shop the kit here. Check out that Before/After!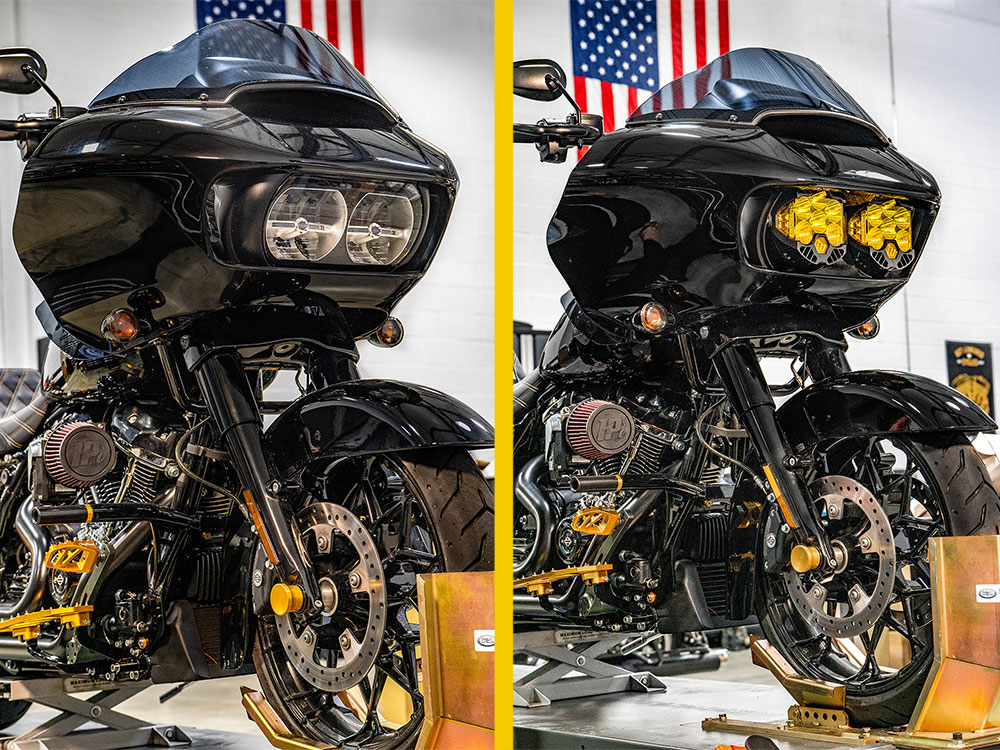 We also installed a set of Santoro Front Crash Guards with Gold Chacho accents. Check out the final shots of the first round of upgrades.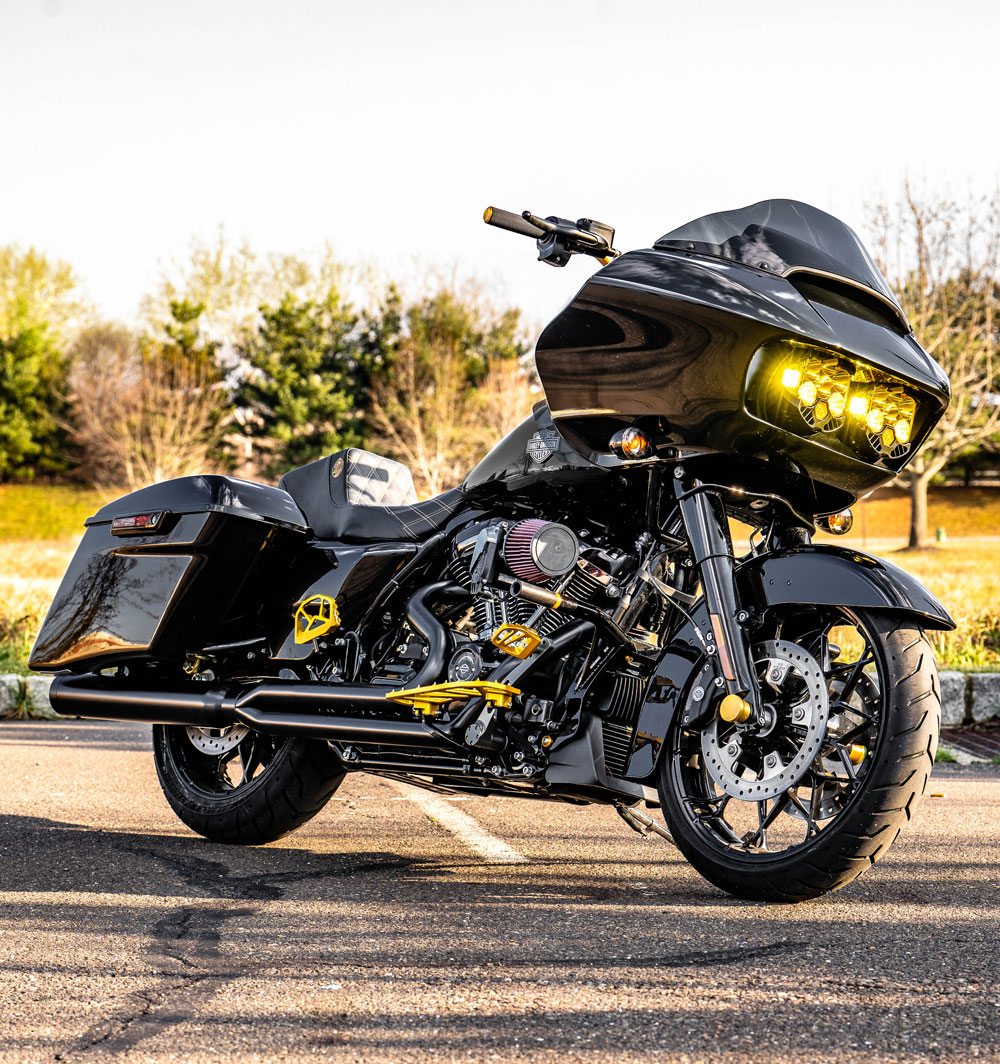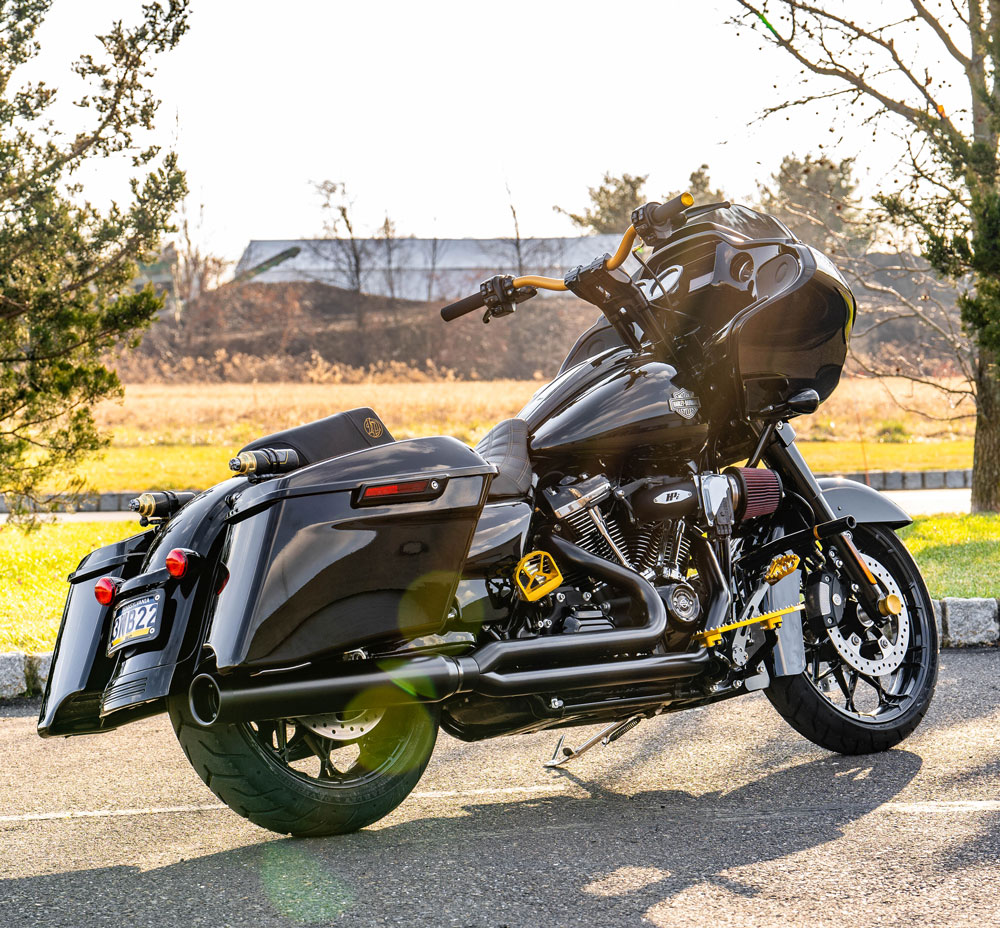 Next round we upgraded the front rotors, added some Carbon Fiber and cleaned up the rear tail section.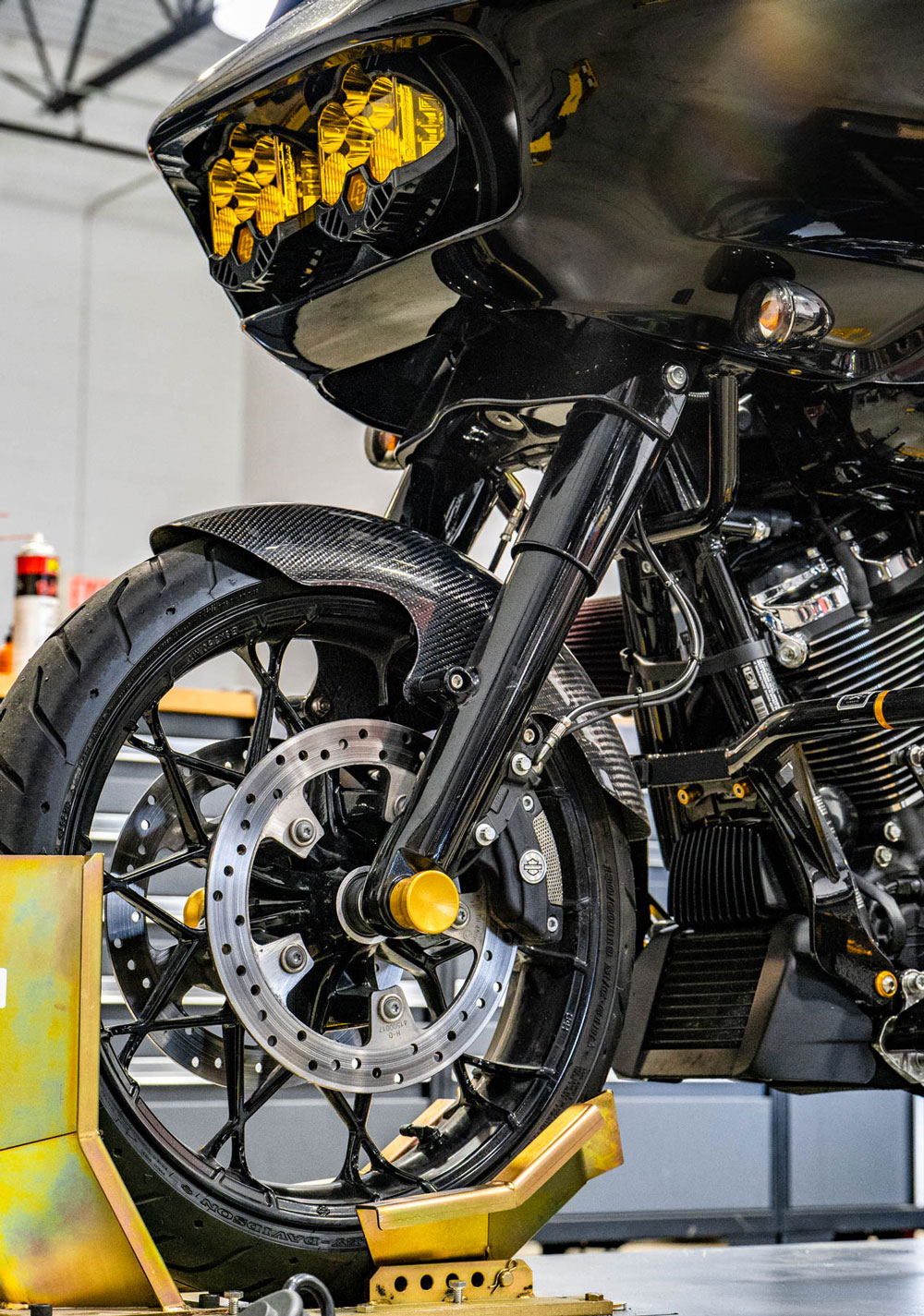 Lyndall recently released a One-Piece Bow-Tie Cut Brake Rotor for H-D Touring Enforcer/Prodigy Wheel. They are sick, check em out in Gold.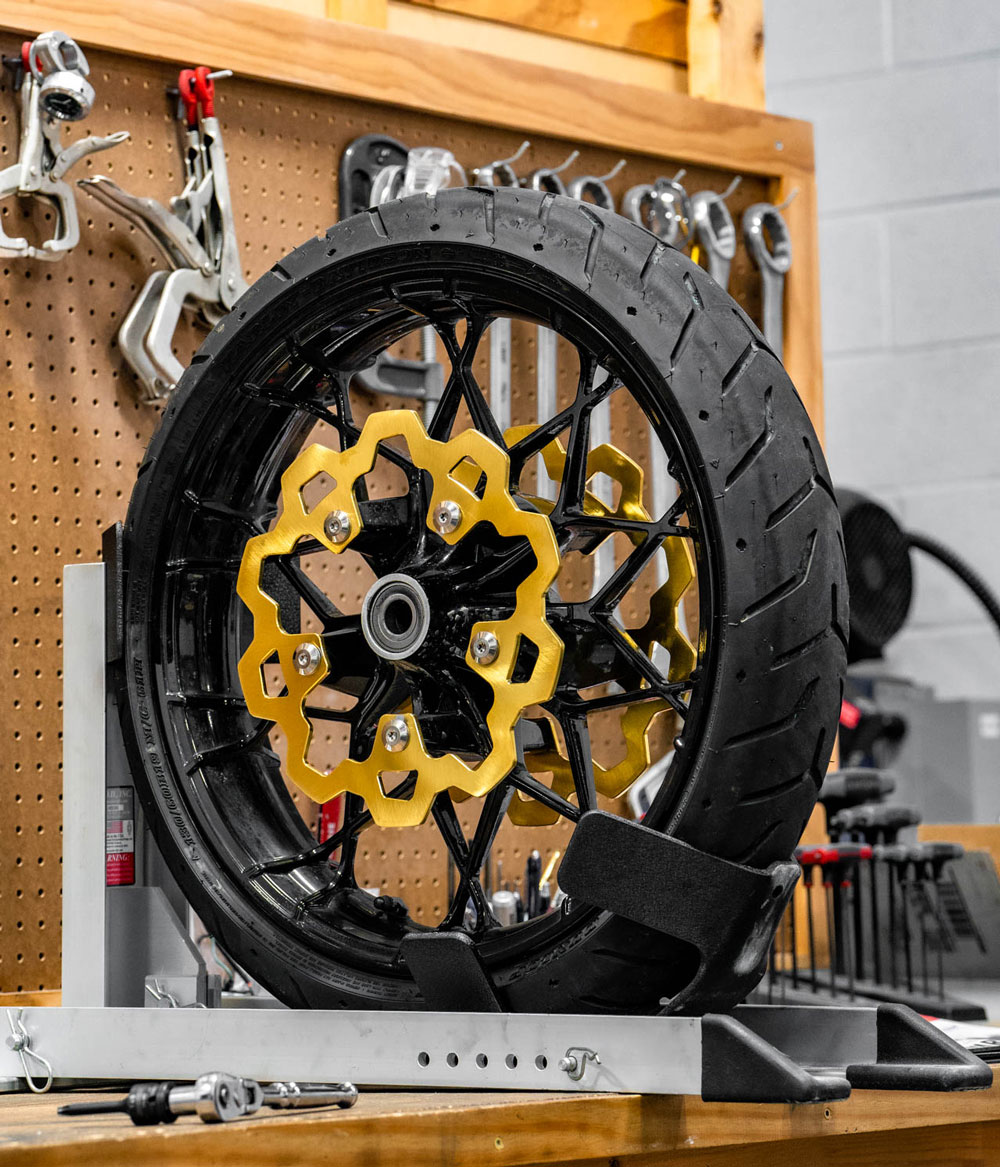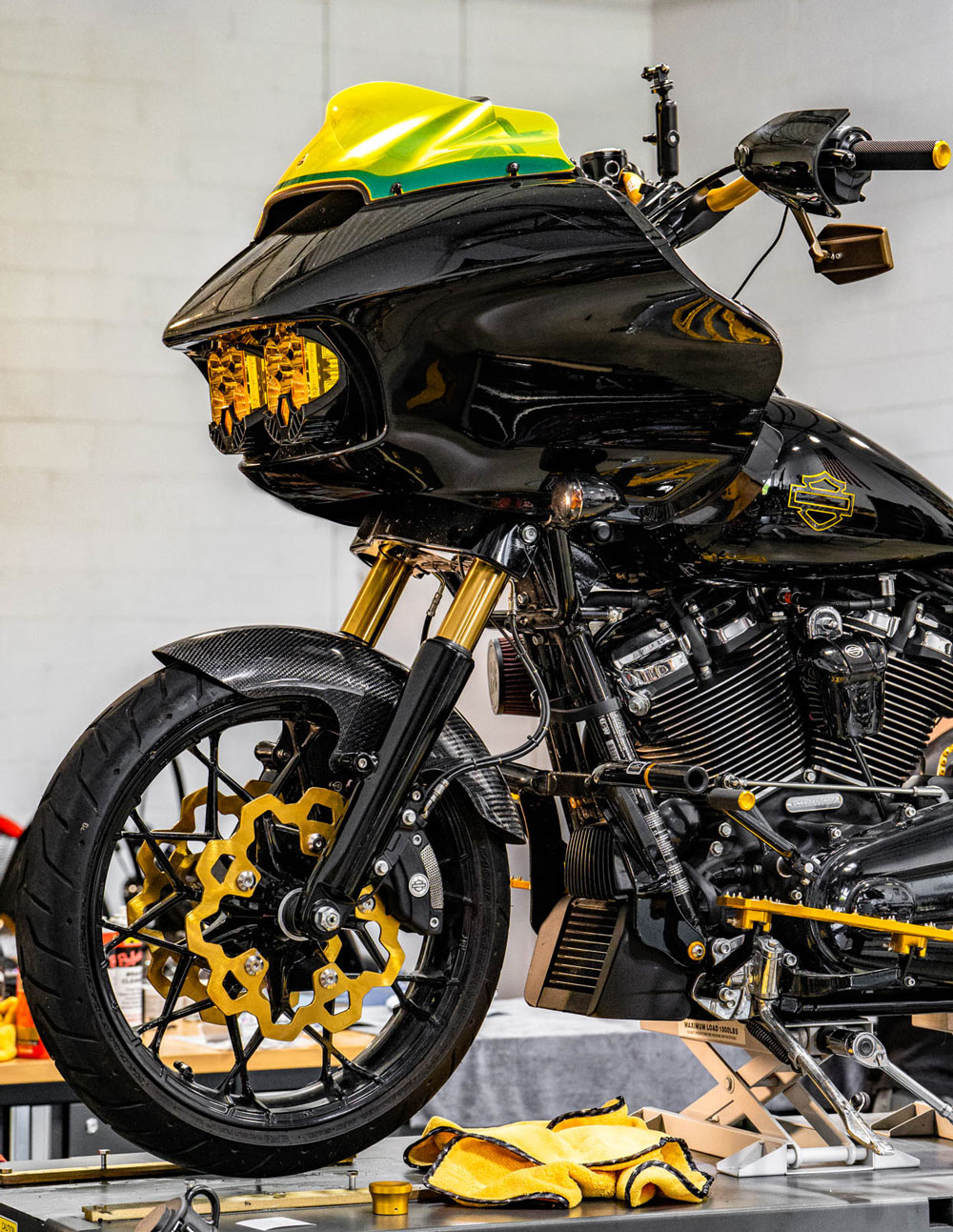 Arlen Ness also just released some 49mm Fork Legs for Touring models, so we made sure to put the gold set on this project. Klock Werks decided to add some color to their product line-up. You can now add the Flare or Sport Flare Windshield to your Touring model in 5 different colors (Yellow, Orange, Red, Green or Blue).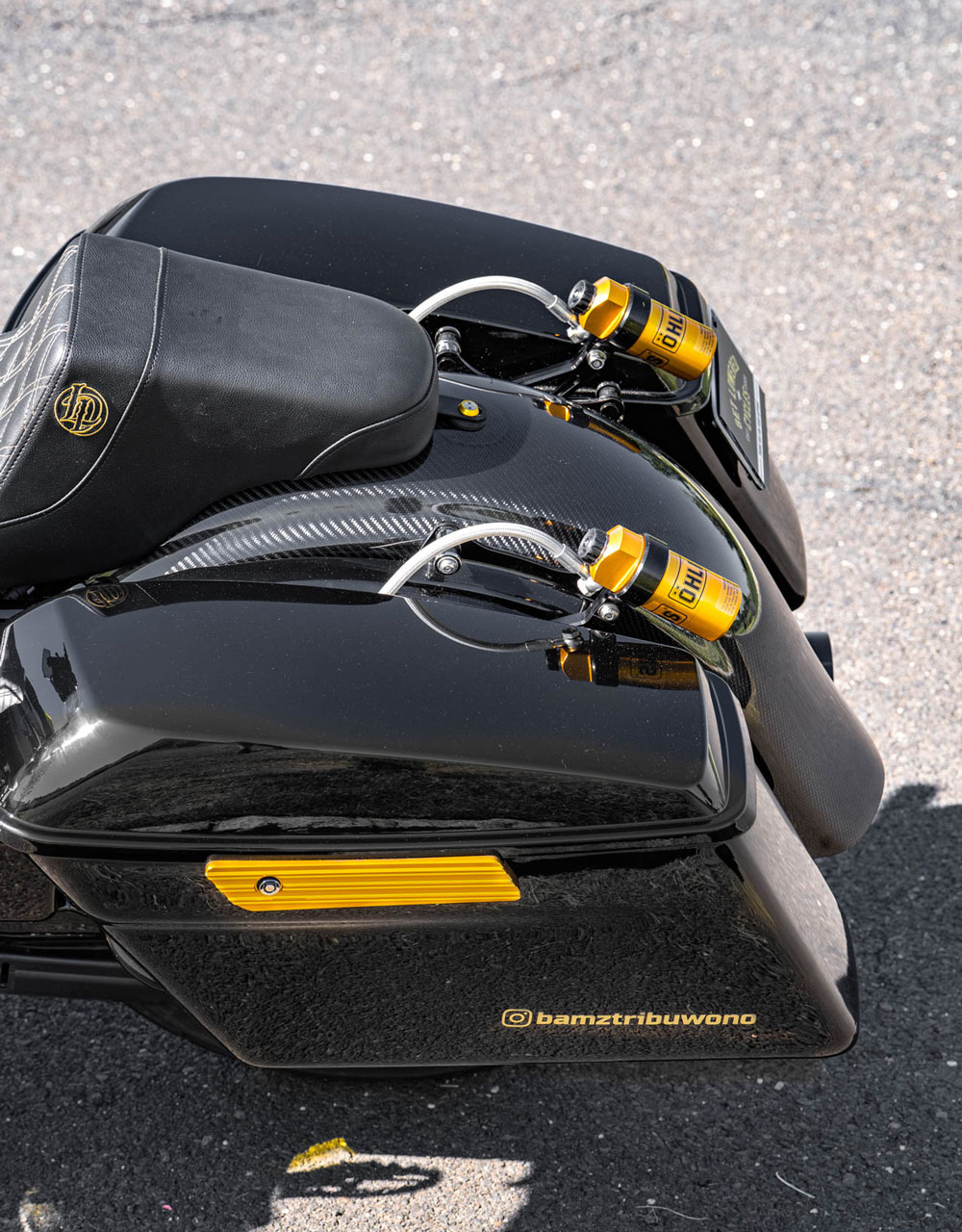 For the rear section we installed Carbon Visionary Carbon Fiber Rear Fender & Black Mounting Brackets. They pair nicely with Ohlins HD 357 shocks. The Extended saddlebags were swapped for some Shorty bags and we added Arlen Ness Gold Latch Covers. We also removed the plastic rear fascia and added Custom Dynamics Probeam Fillerz Saddlebag LED Lights. Super clean!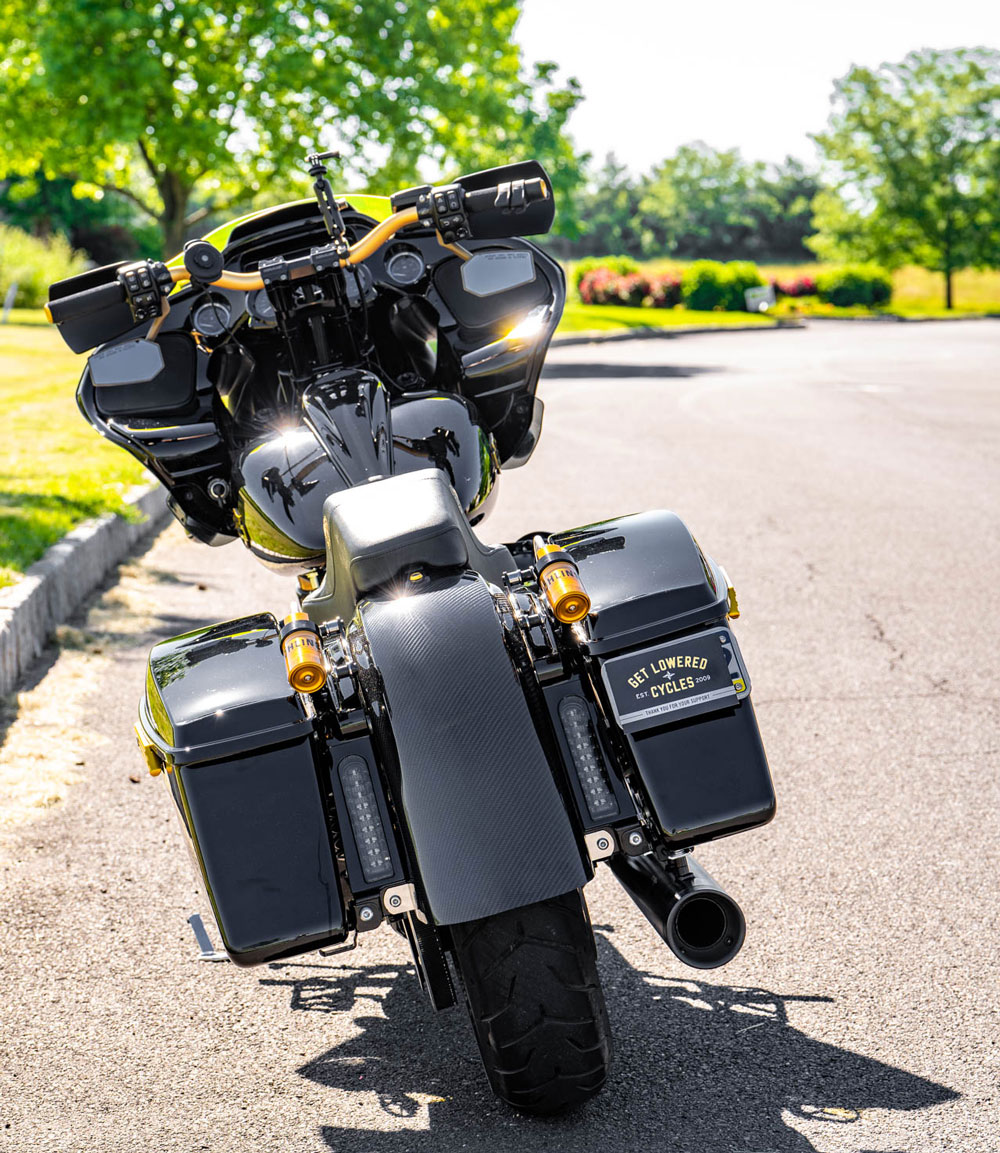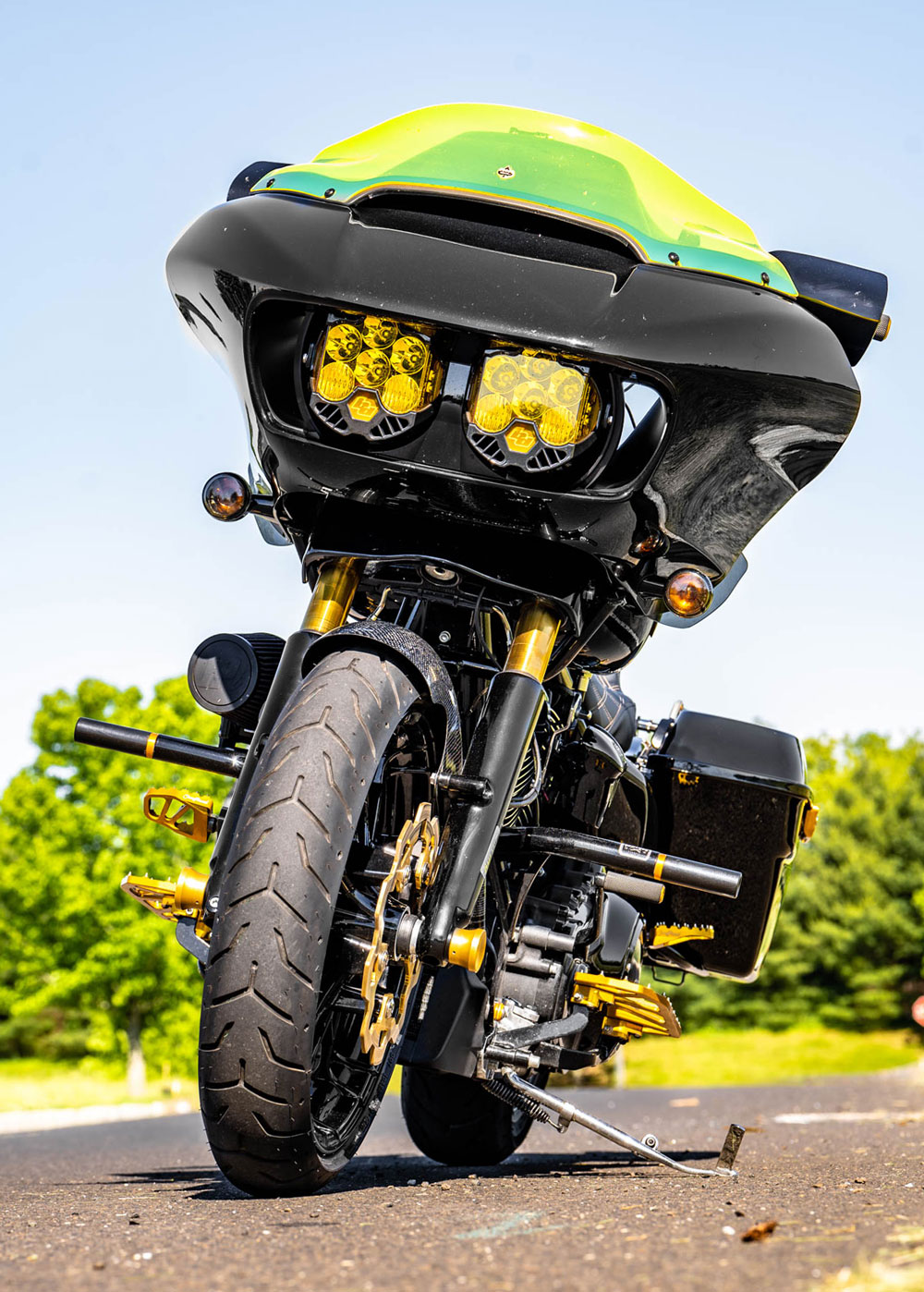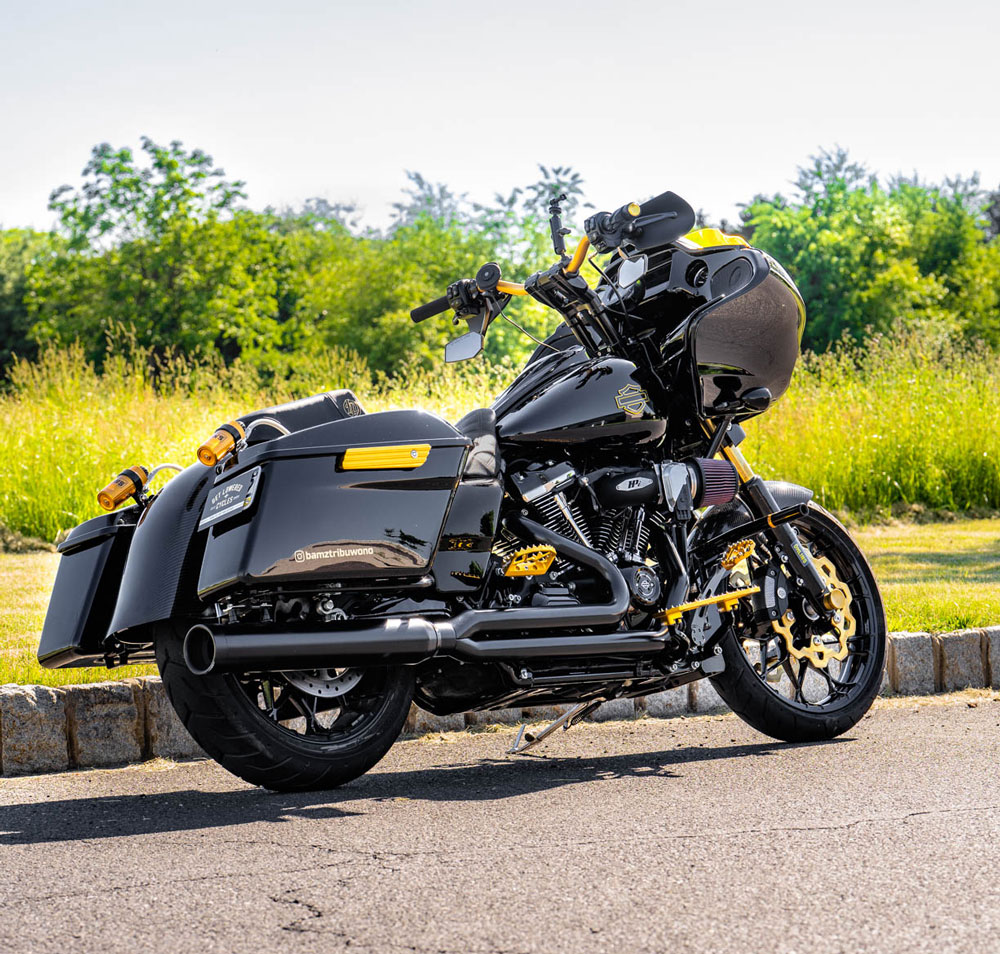 If you have any questions about any of these parts or are local and want to get some installs done on your bike. Hit us up: cs@getlowered.com or give us a call 215-394-8409.
Recent Posts
We are back at testing out exhaust pipes and cams on our shop 2021 Harley Low Rider S. …

Besides actually owning your Harley, the next best part is finding people in your community or ac …

The performance Harley scene has become popular with a lot of riders, and for good reason. Riders …