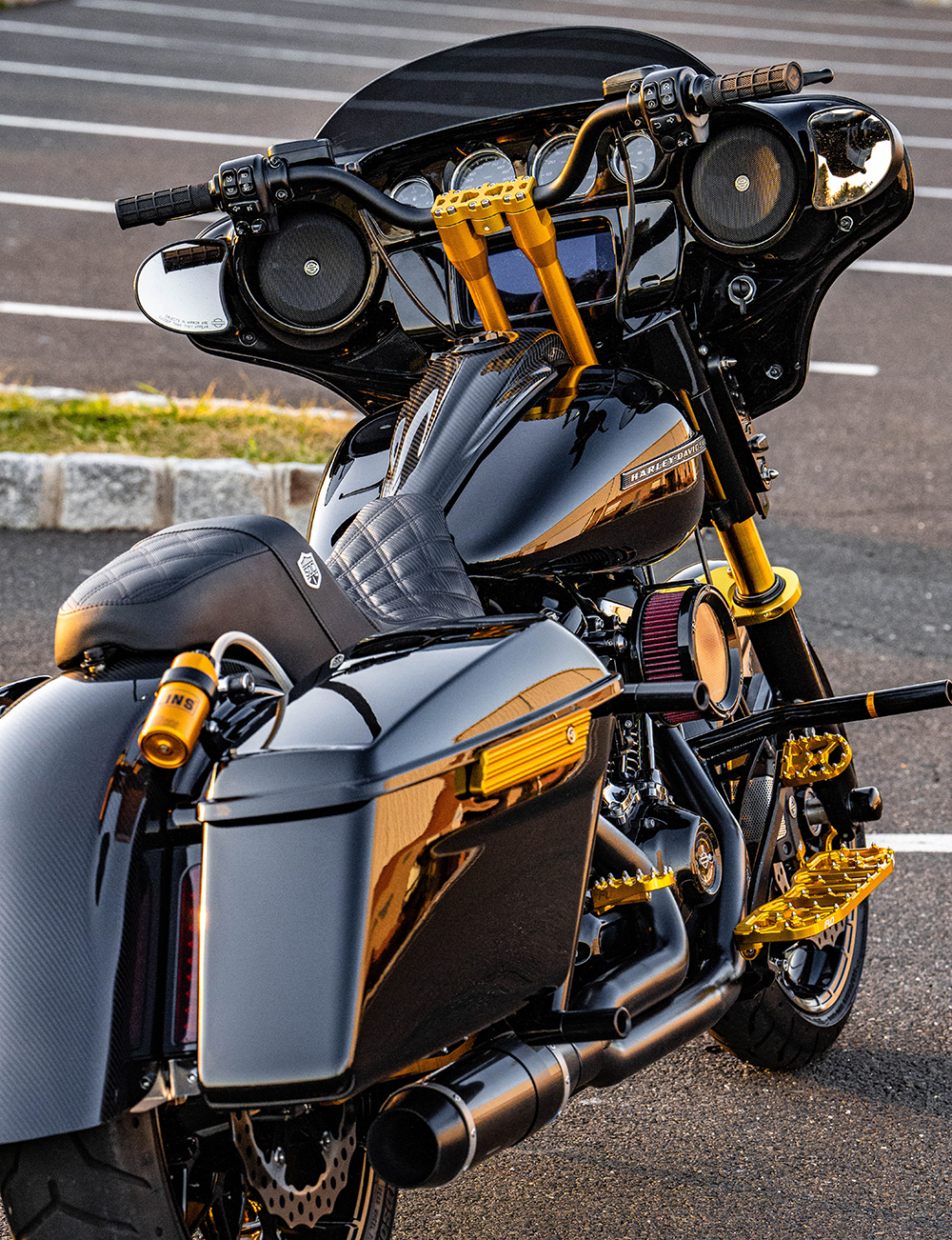 We just wrapped up a sick Street Glide build, upgraded with a 128" S&S Big Bore kit, Trask Swingarm, D&D Exhaust, Carbon Fiber pieces and so much more. Check out the photos below to see the progress.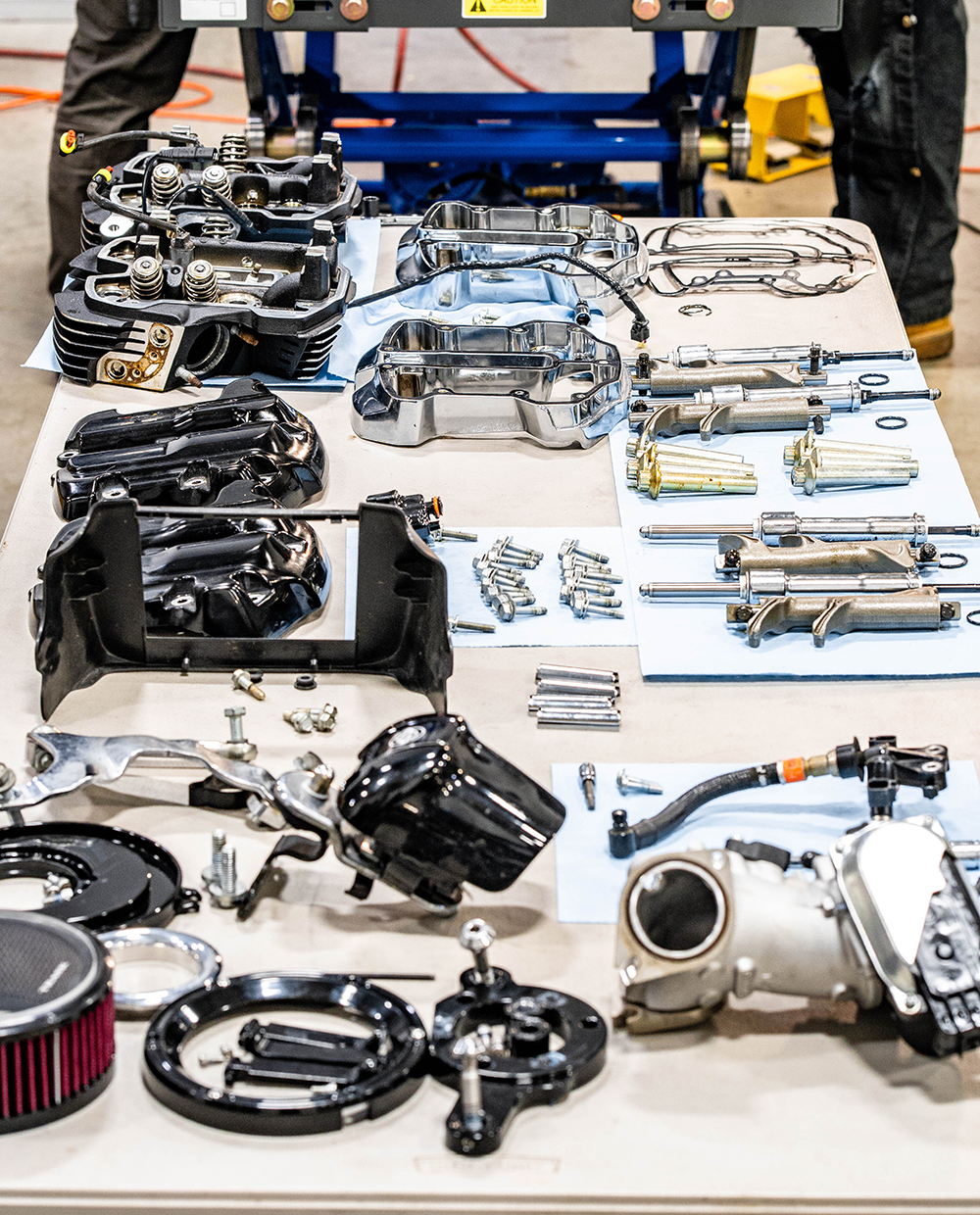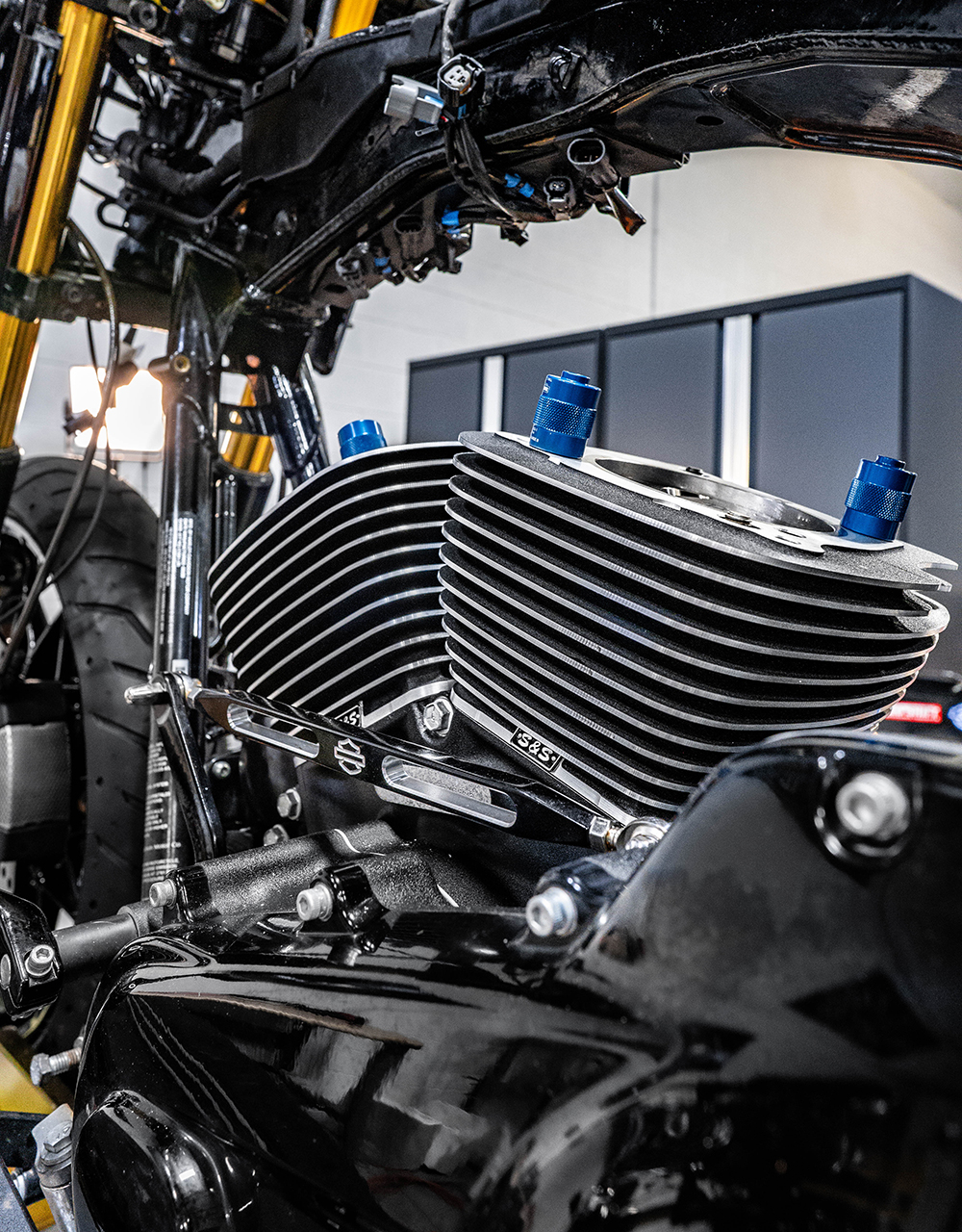 First up was the motor. We went with the S&S 128" Big Bore Kit for 114" motors with Highlighted Fins paired with the S&S 475 Cam. We also ungraded the manifold to the S&S 55mm Performance Manifold and paired it with the Gloss Black Trask Assault air Cleaner.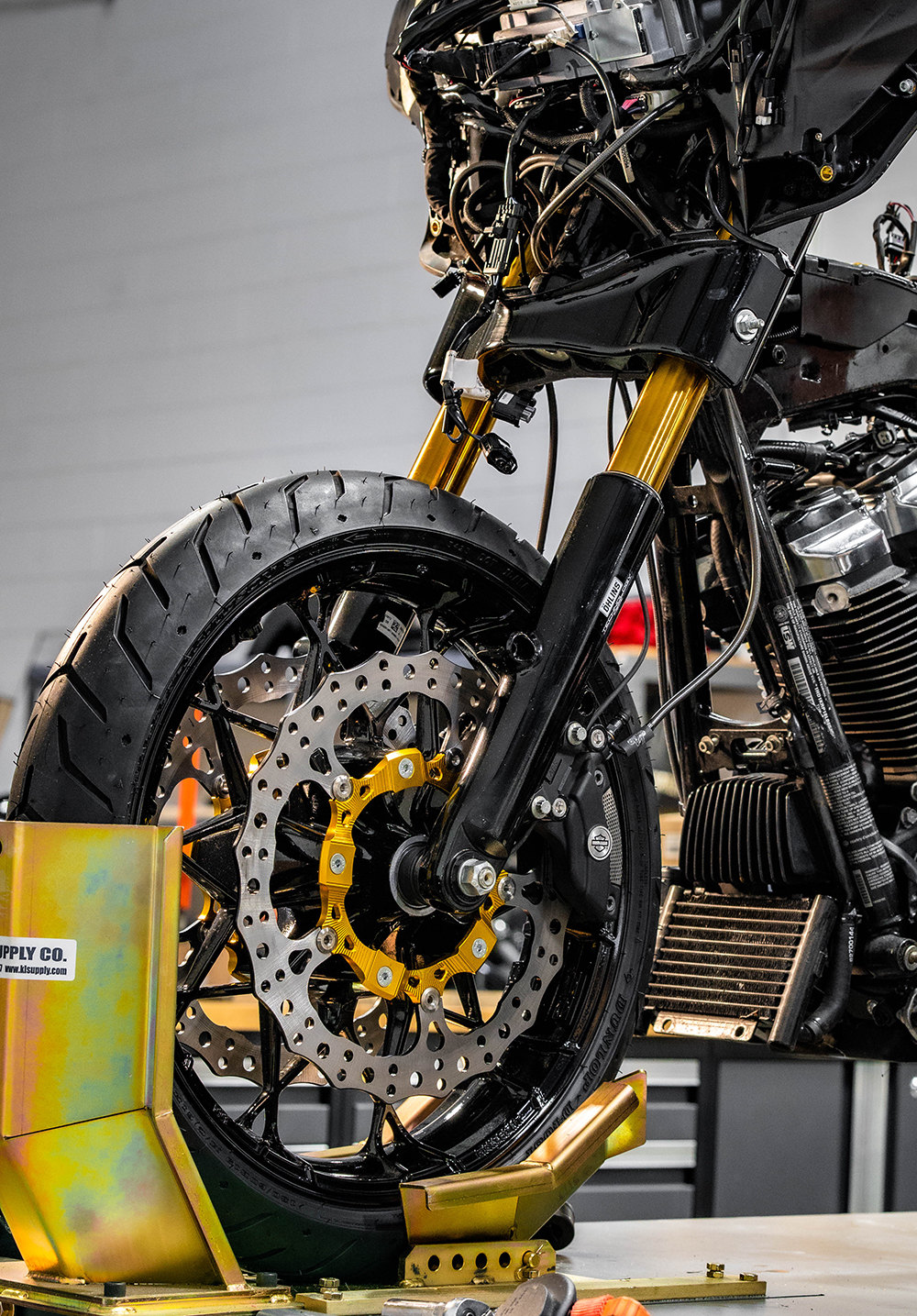 Front end got some nice upgrades as well. The rotors are the Gold Arlen Ness 14" Big Brake Full Floating Rotor kit. Suspension was upgraded to the Ohlins FKS 228 NIX 22. Gold tube are stock length from Diamond Lane Cycles. The handlebar setup was changed to a T-bar style using the Kraus T-Rex Pullback Plate. Bar setup includes 9.5" Gold Hardcase Risers, 1-1/8" ODI Podium Bars and Black ODI Hart Luck Full Waffle Grips.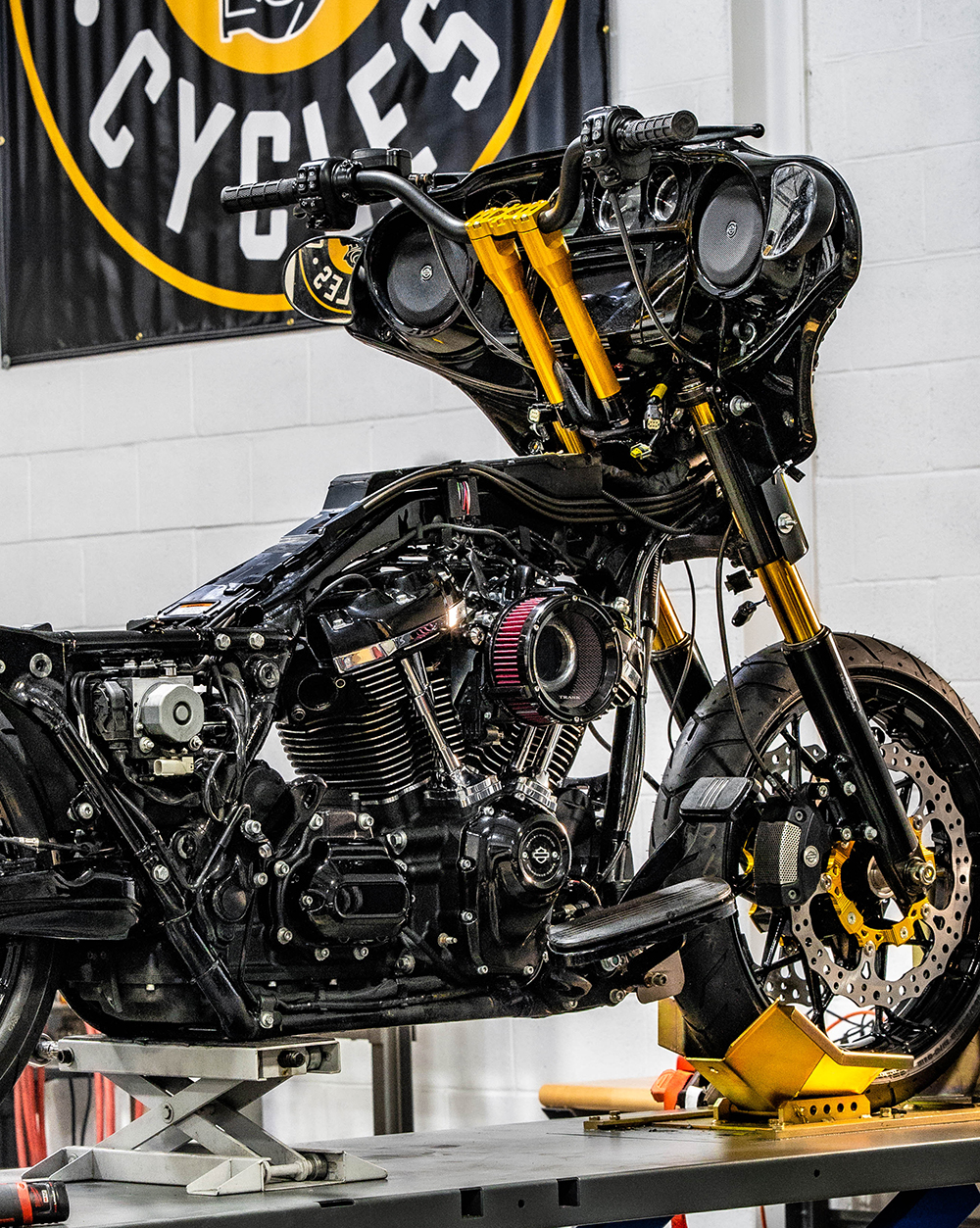 Next it was time to upgrade the tail section. We sent the Trask Aluminum Swingarm Kit out to be powder-coated Gold. Big shout out to CT Anodizing for doing a great job color matching this piece to the Ohlins shocks.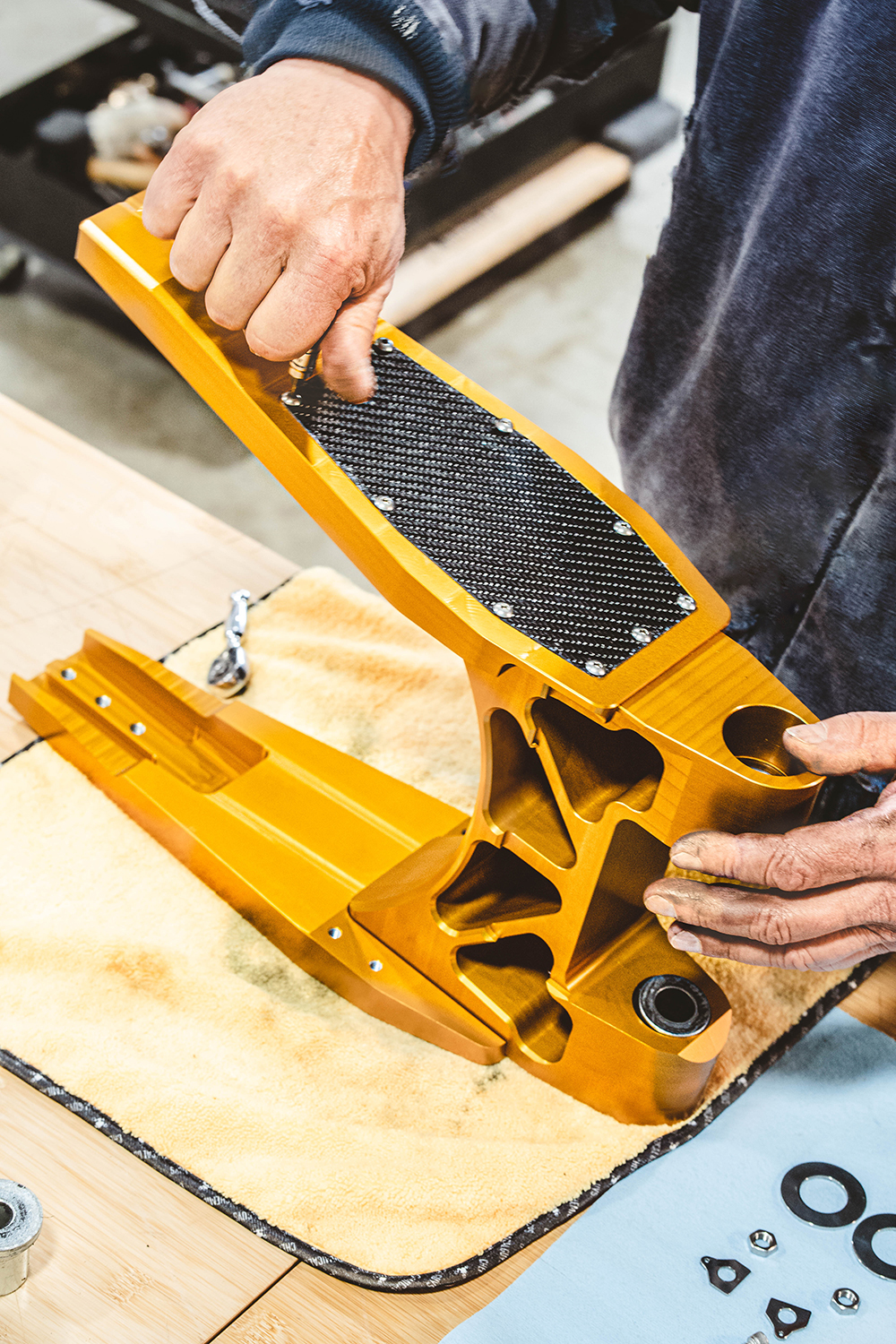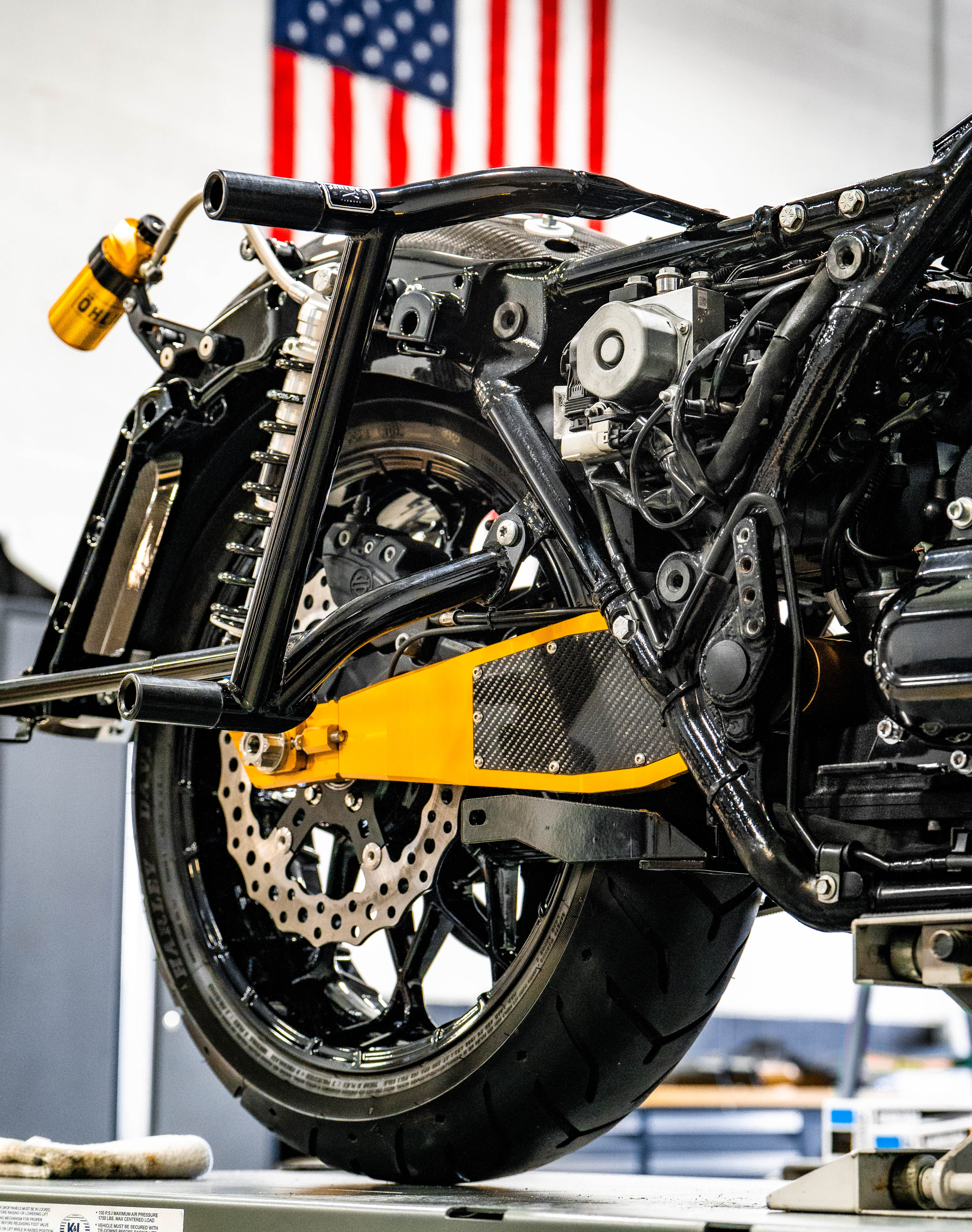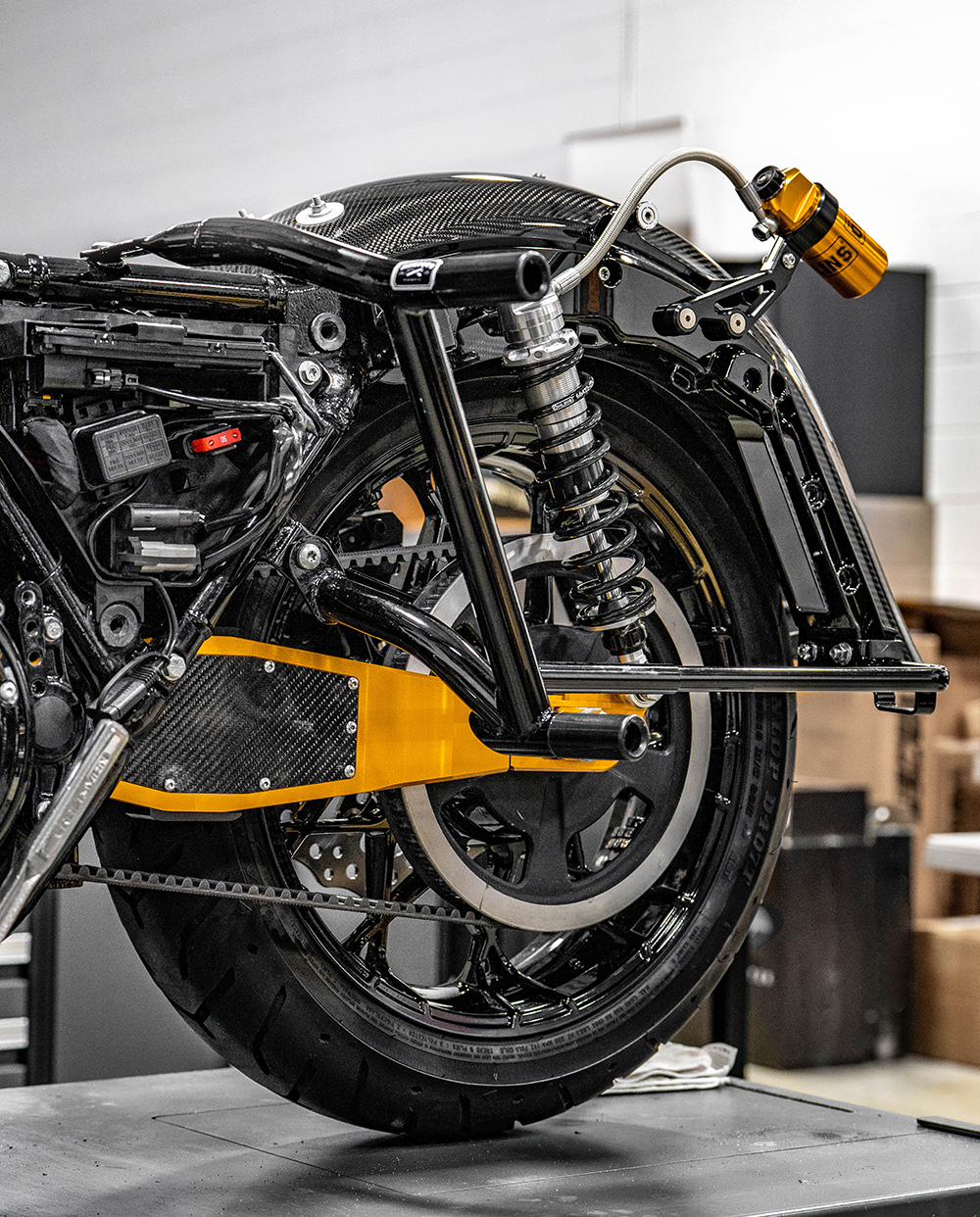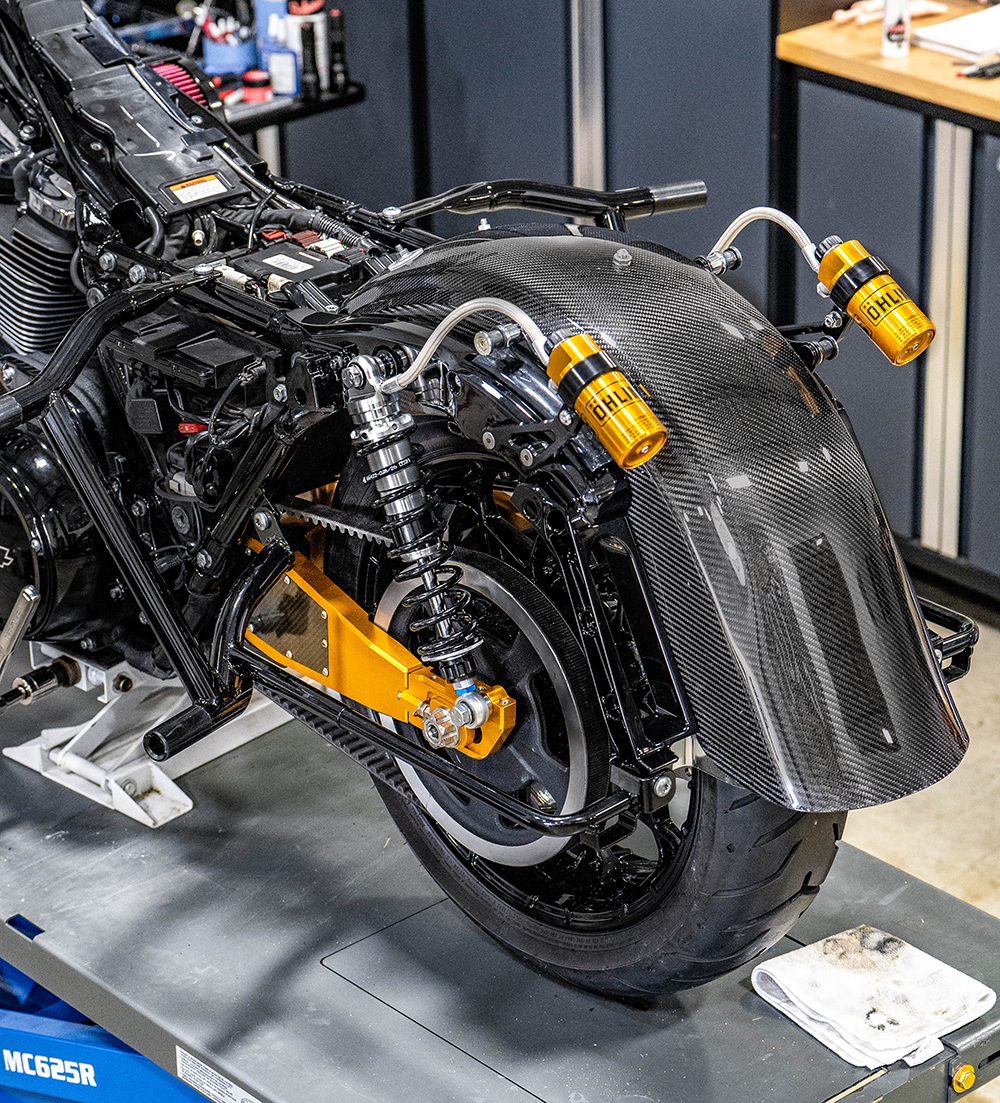 Rear Section include Ohlins HD357 Shocks, Carbon Visionary Fender/Shock Mounting Brackets and Santoro Fabworx Not Yo Daddy's Bag Guards.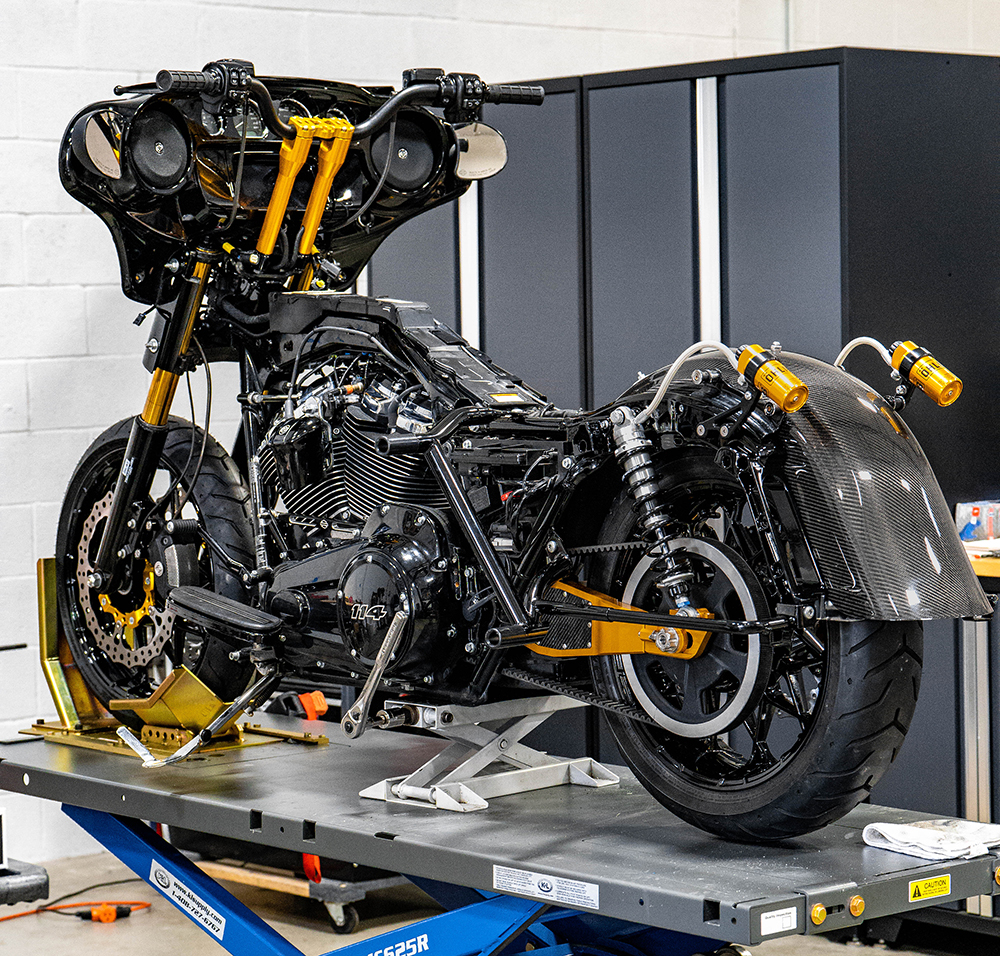 We opted to use the new AIM Light Performance Clutch to give the drive-train extra clamping power.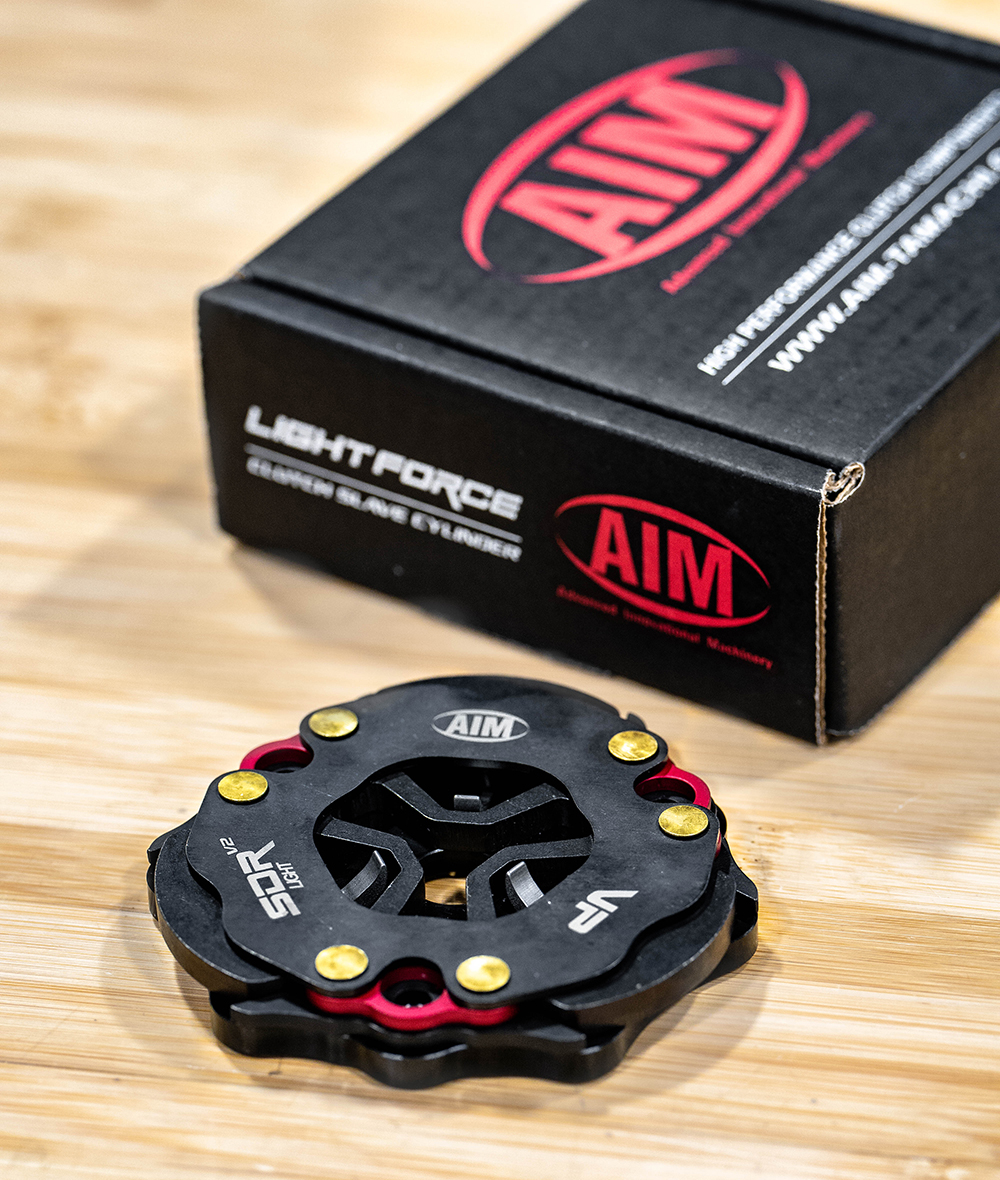 Next we installed the Santoro Fabworx Front Crash Guard with Gold Chachos, Carbon Visionary Front Fender and the Original Garage Gold Fork Brace.
Foot Controls included the Gold Flo Motorsports V5 Bagger floorboards, Rear Pegs & Shift and Brake Pedal paired with Flo's Brake & Shift Levers.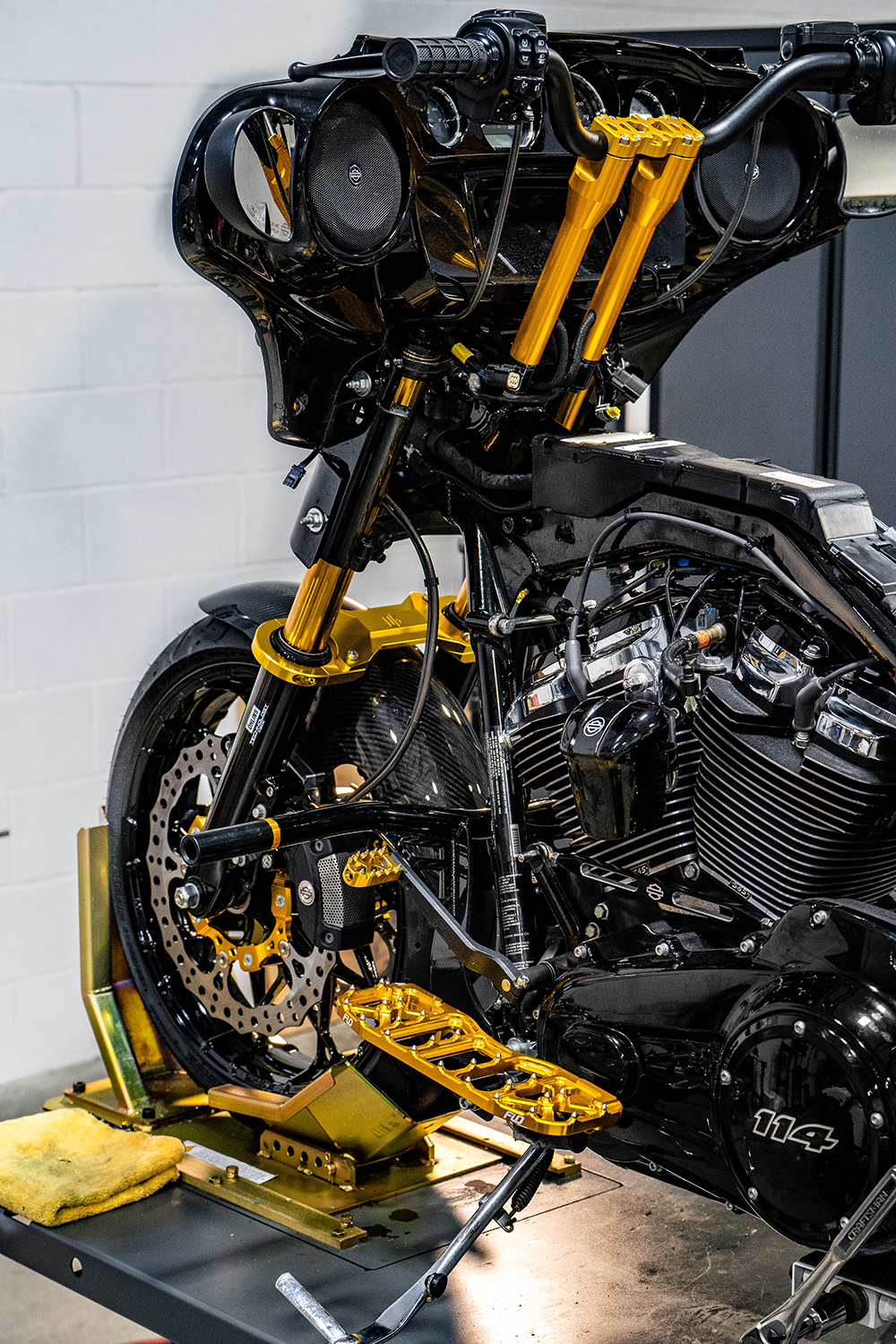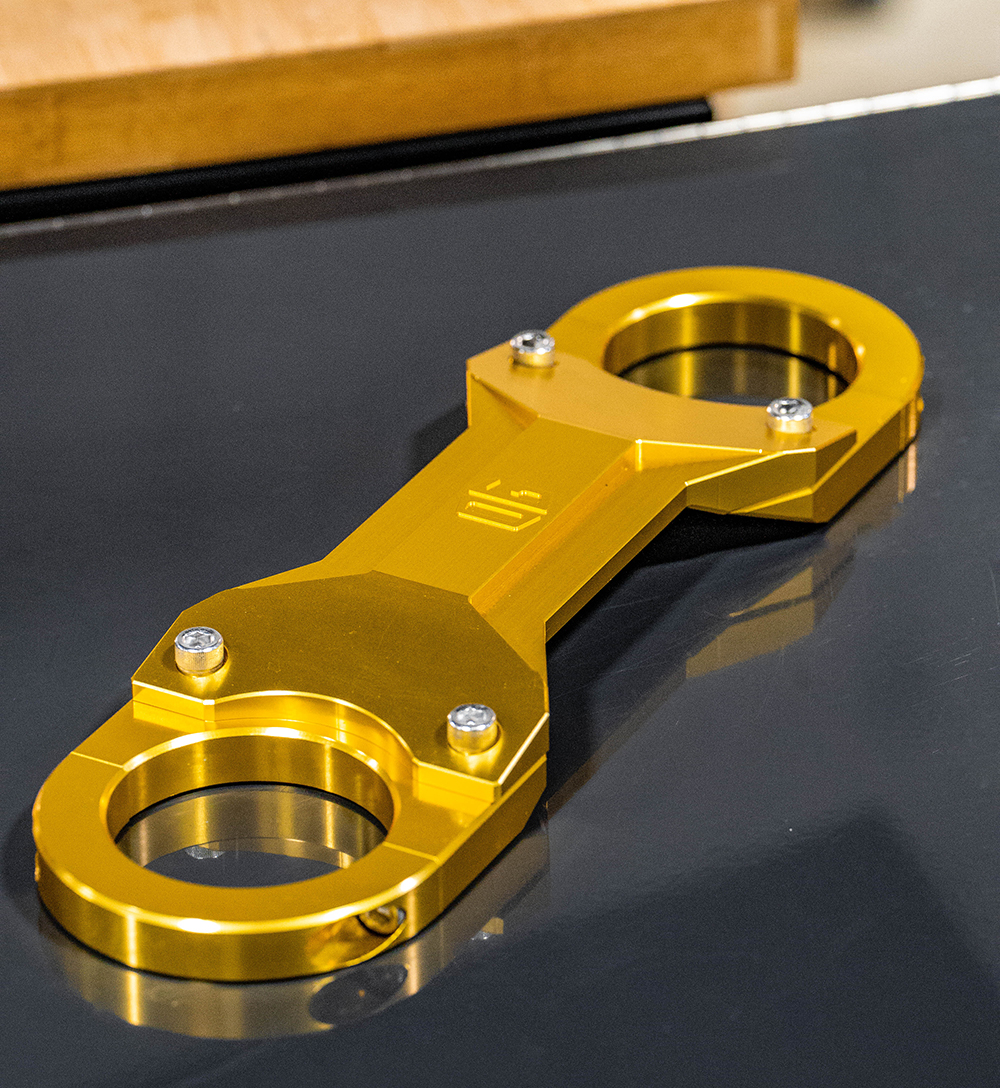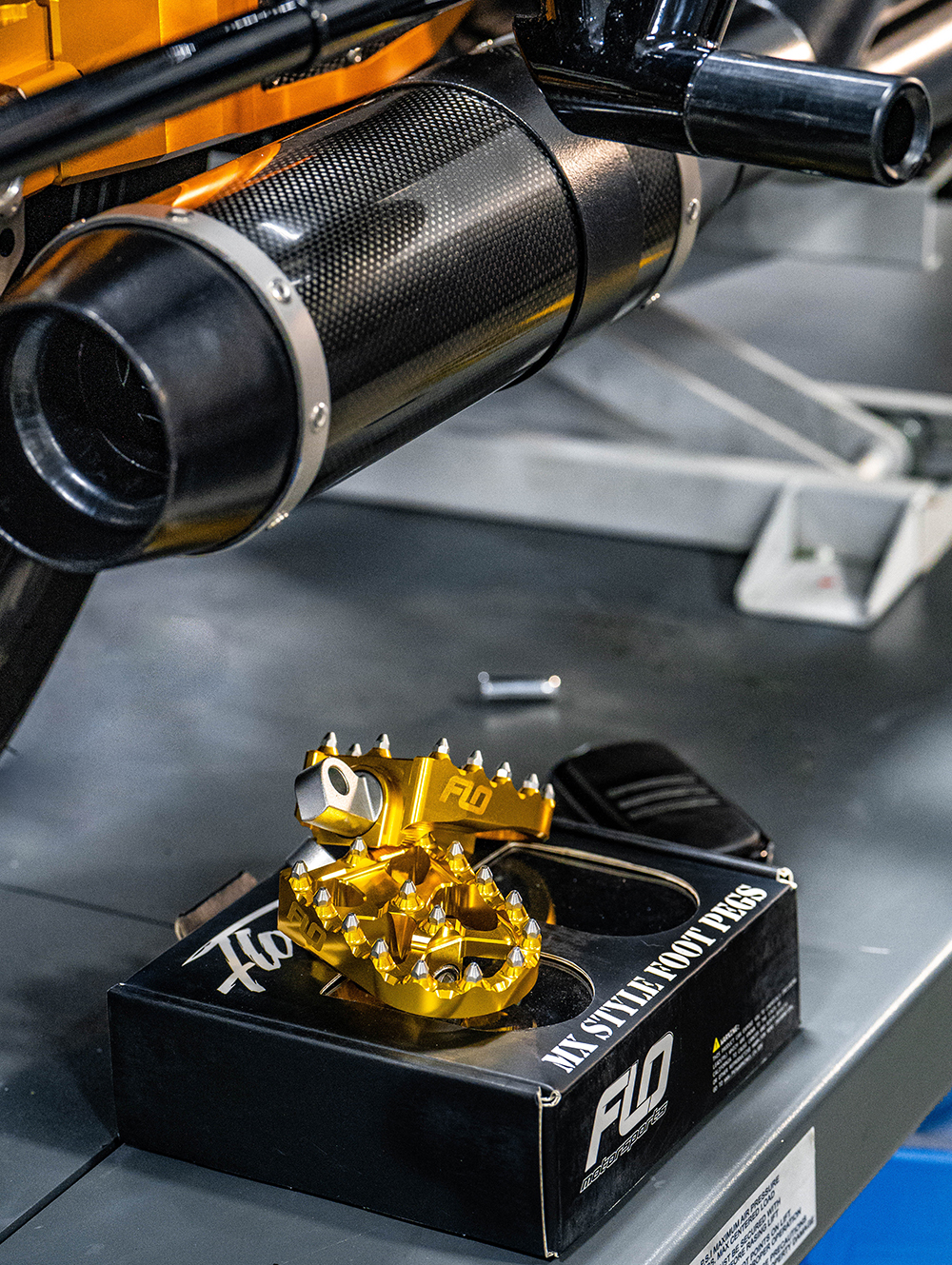 Checkout the final bike shots below. Be sure to shoot us over any questions about the build.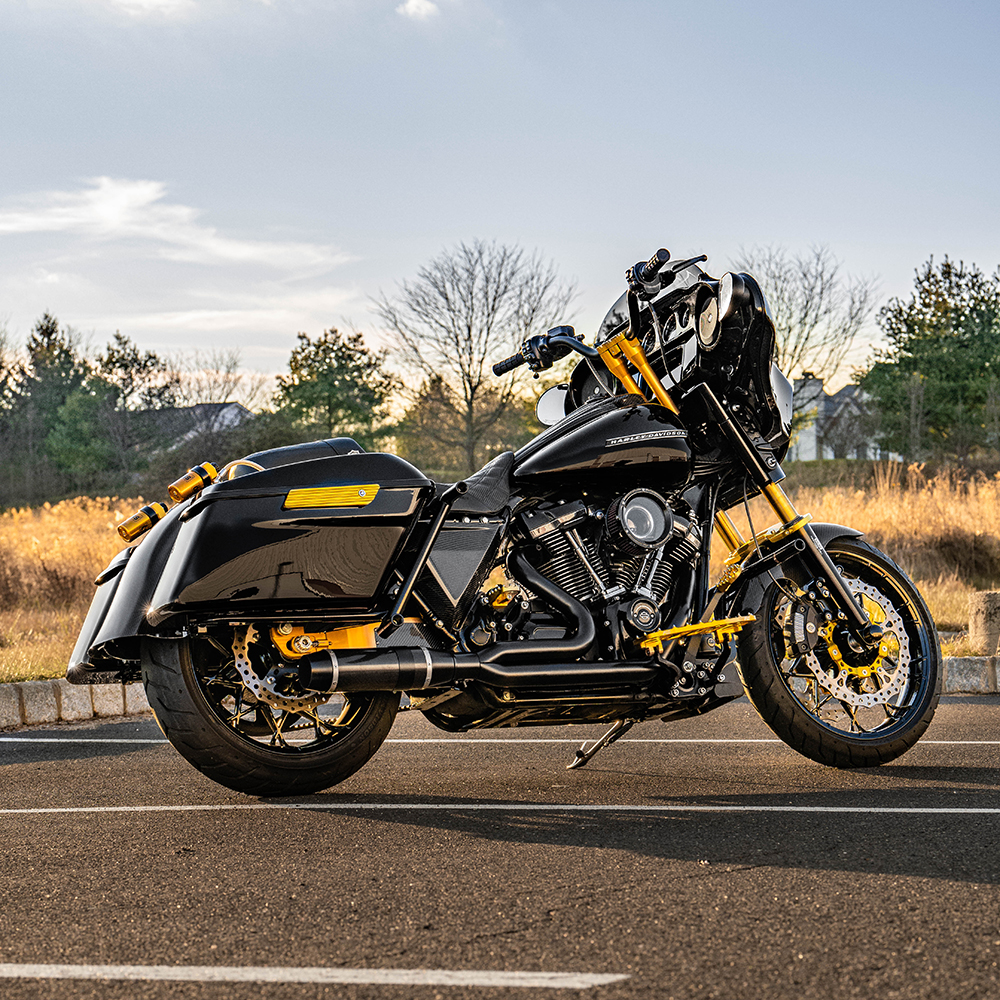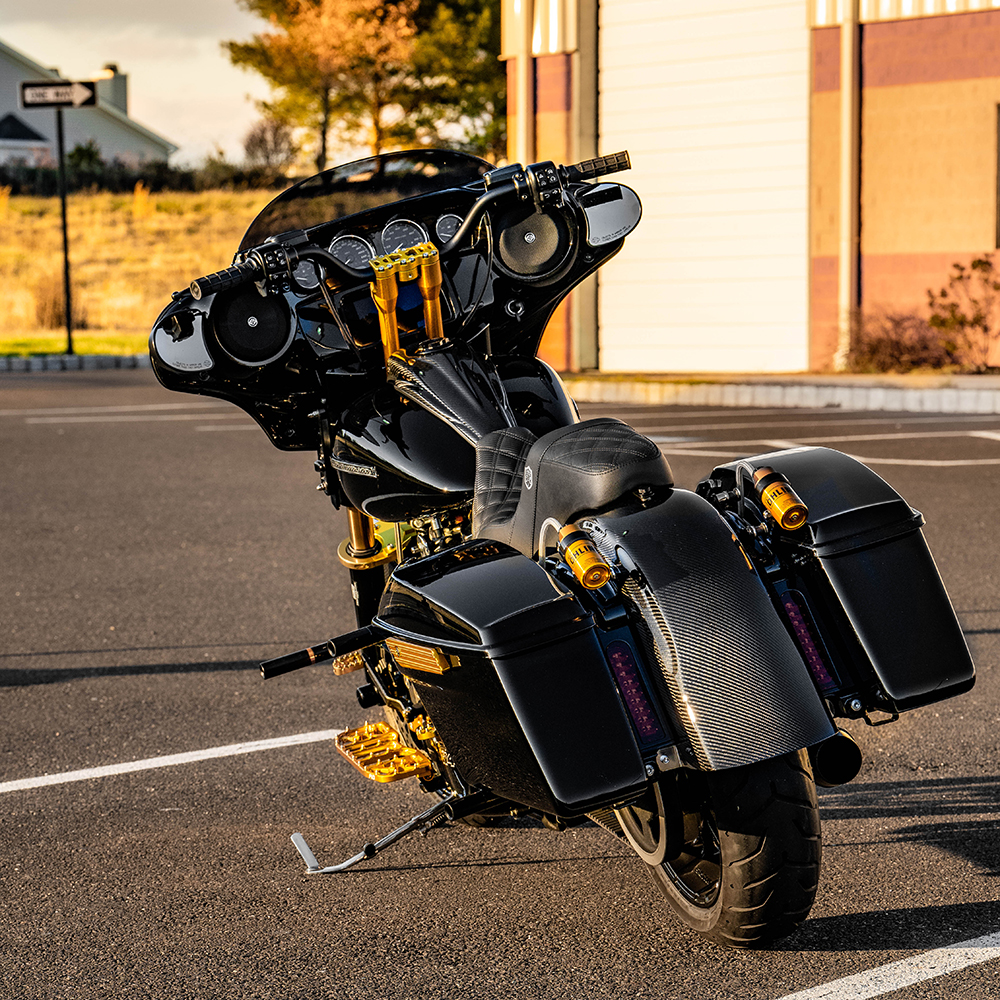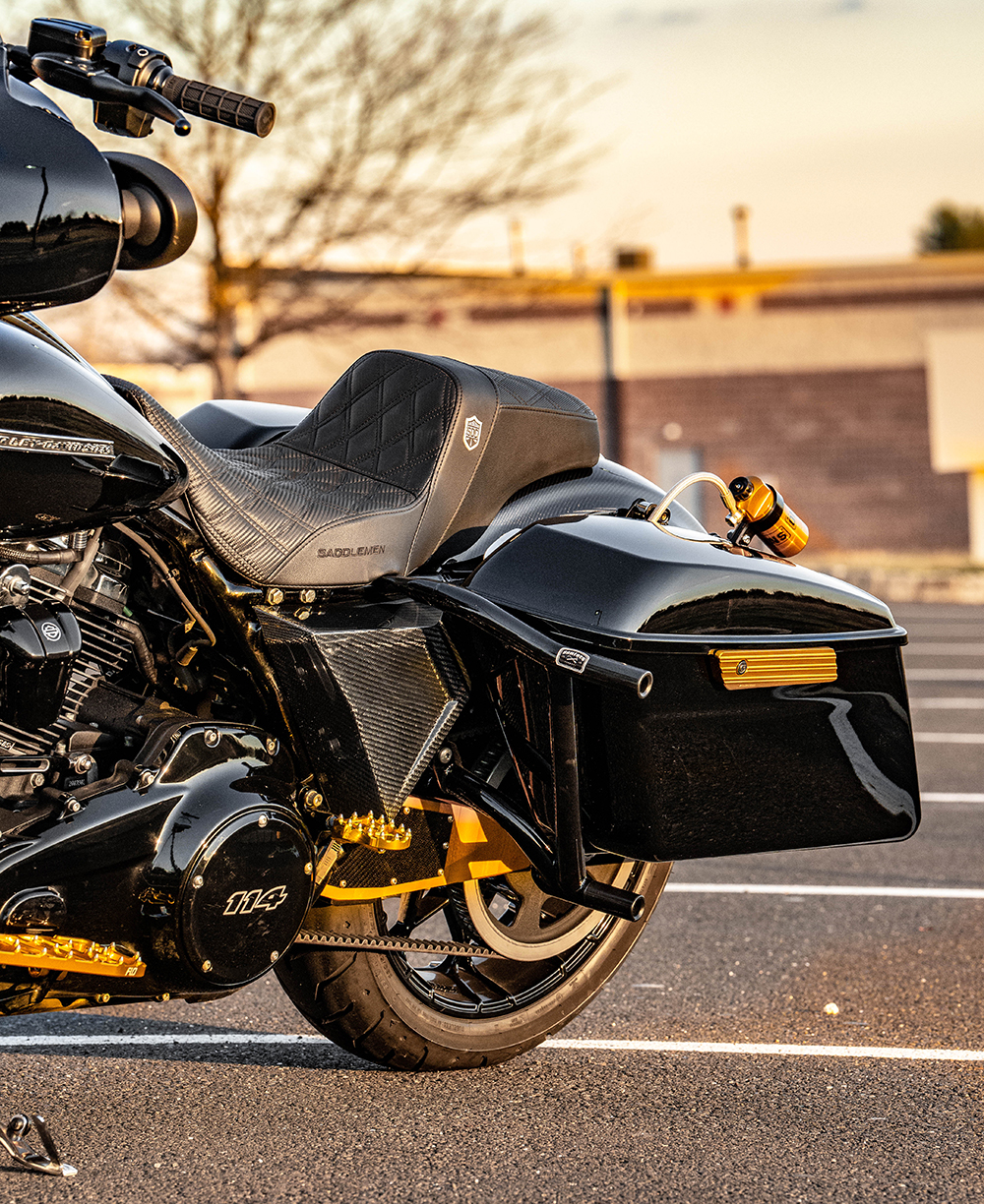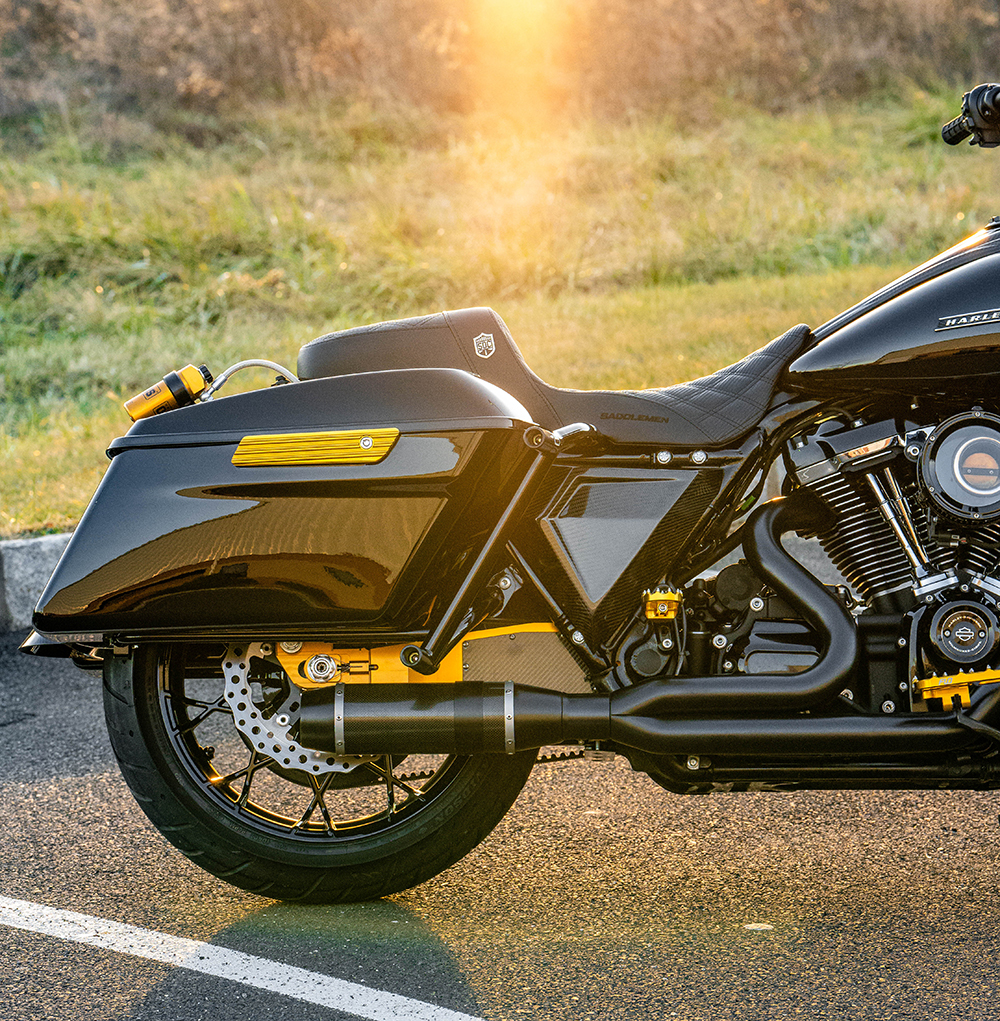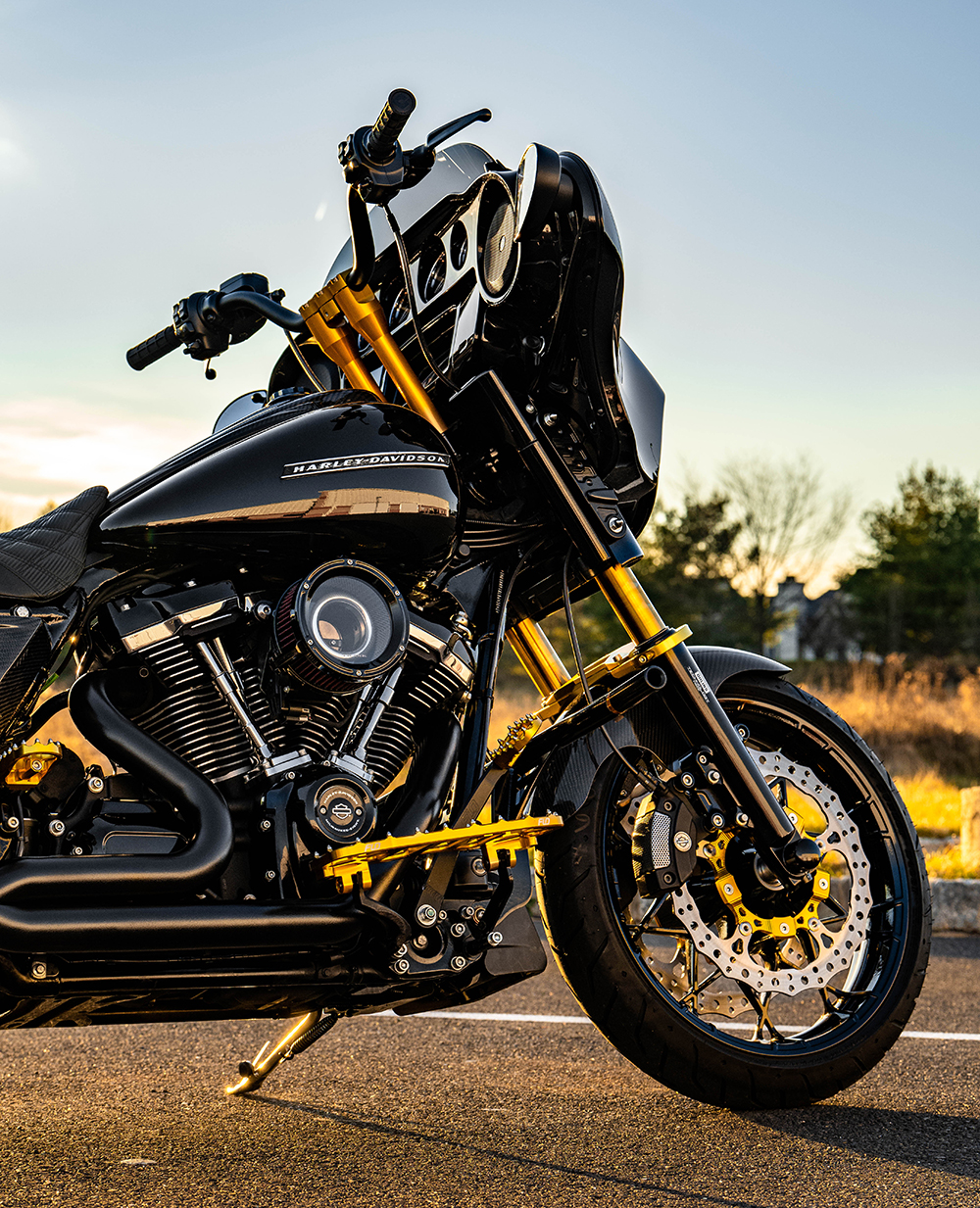 Recent Posts
Galfer has been leading the way with more custom options for your Harley rotor setup. They continue …

Klock Werks now has their famous Flare Windshield available for the Harley Low Rider ST. They cur …

This 2019 Road Glide came back for MORE...one of our local customers dropped this bike off straig …