Project recap for a 2020 Harley Softail Low Rider S that was brought in for motor work, suspension, lighting, rotors and more. Except for the pipe, air cleaner and handlebar swap this bike was still a stock setup. Check out the progress photos, final look, and the making of this beast of a motorcycle!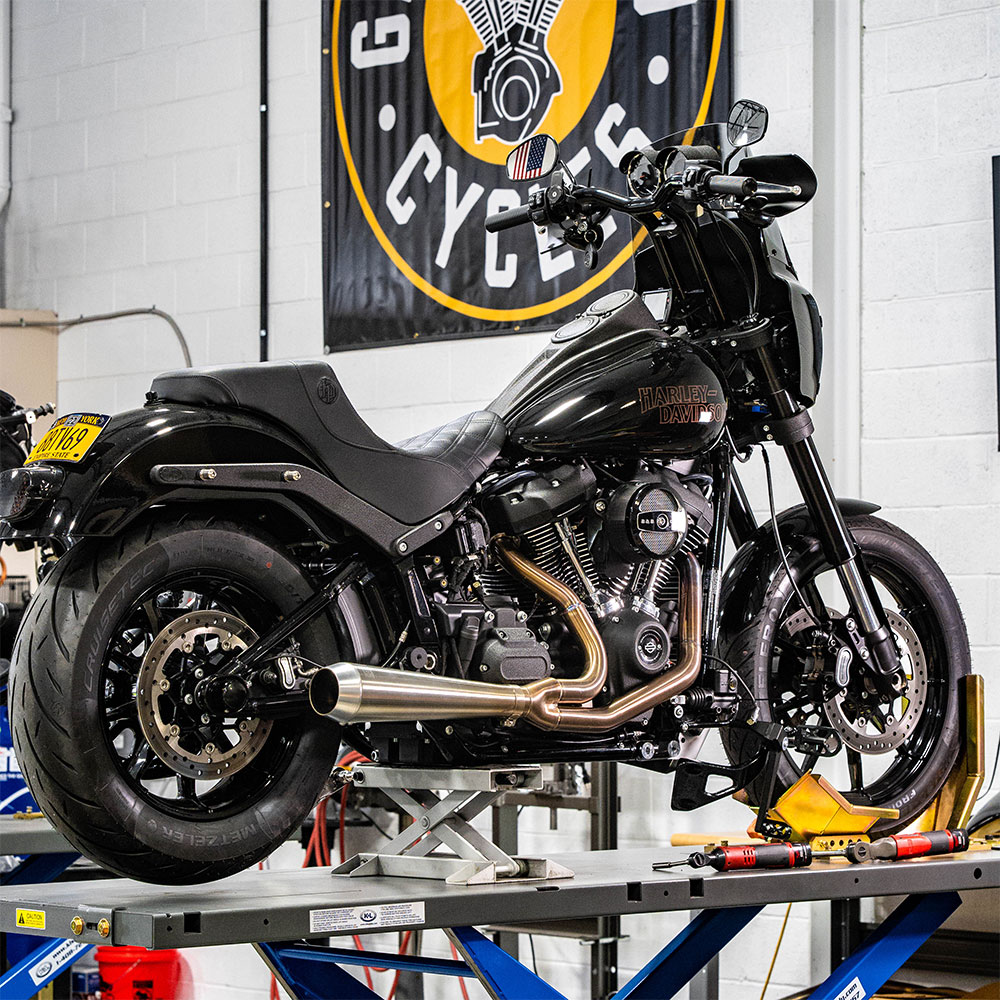 Front end first. Front suspension was upgraded to the Ohlins FKS 508 NIX 30 for 2018+ Softail Fat Bob/FXLRS models. This kit allows you to adjust both the compression and rebound to suite your riding style.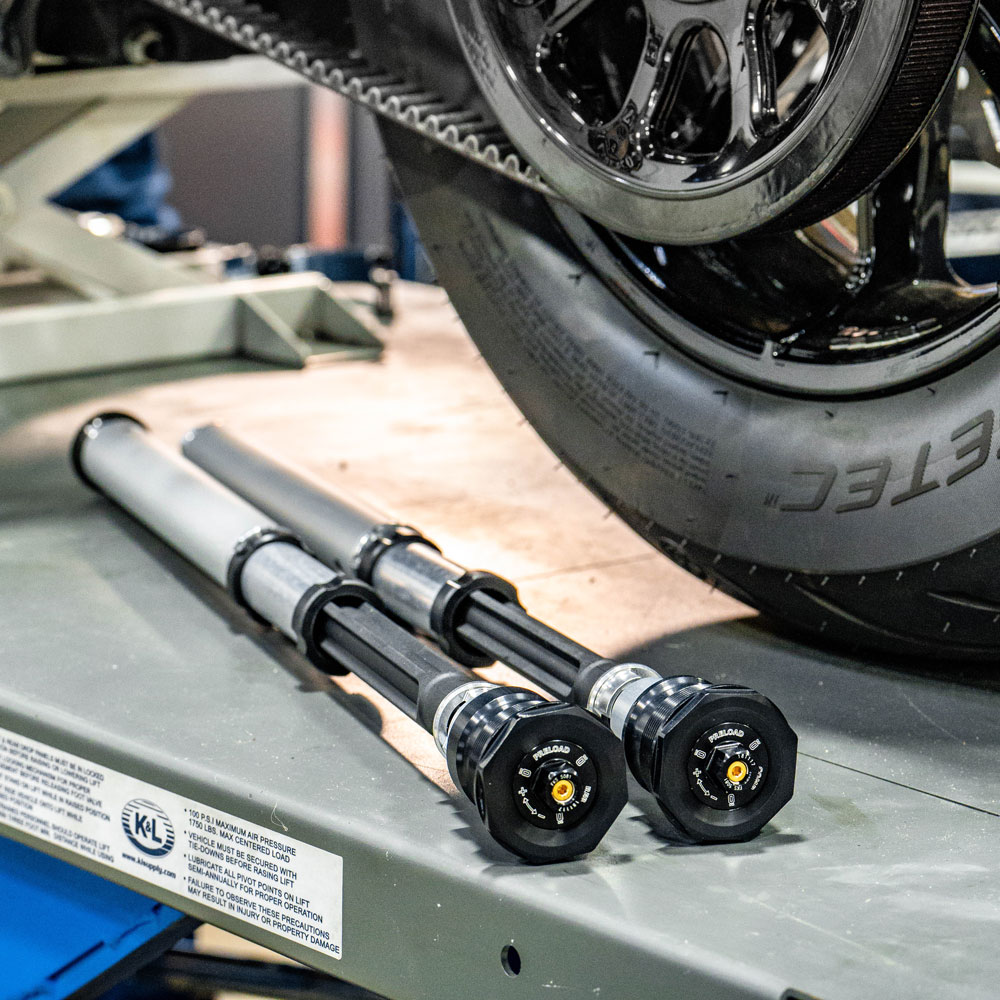 After the front forks were reassembled, we swapped the stock rotors for a set of Galfer Wave rotors in the front & rear.
The fitment for this Softail is 11.8" Front / 11.5" Rear. You can check out all the Custom Galfer Wave Rotor options HERE.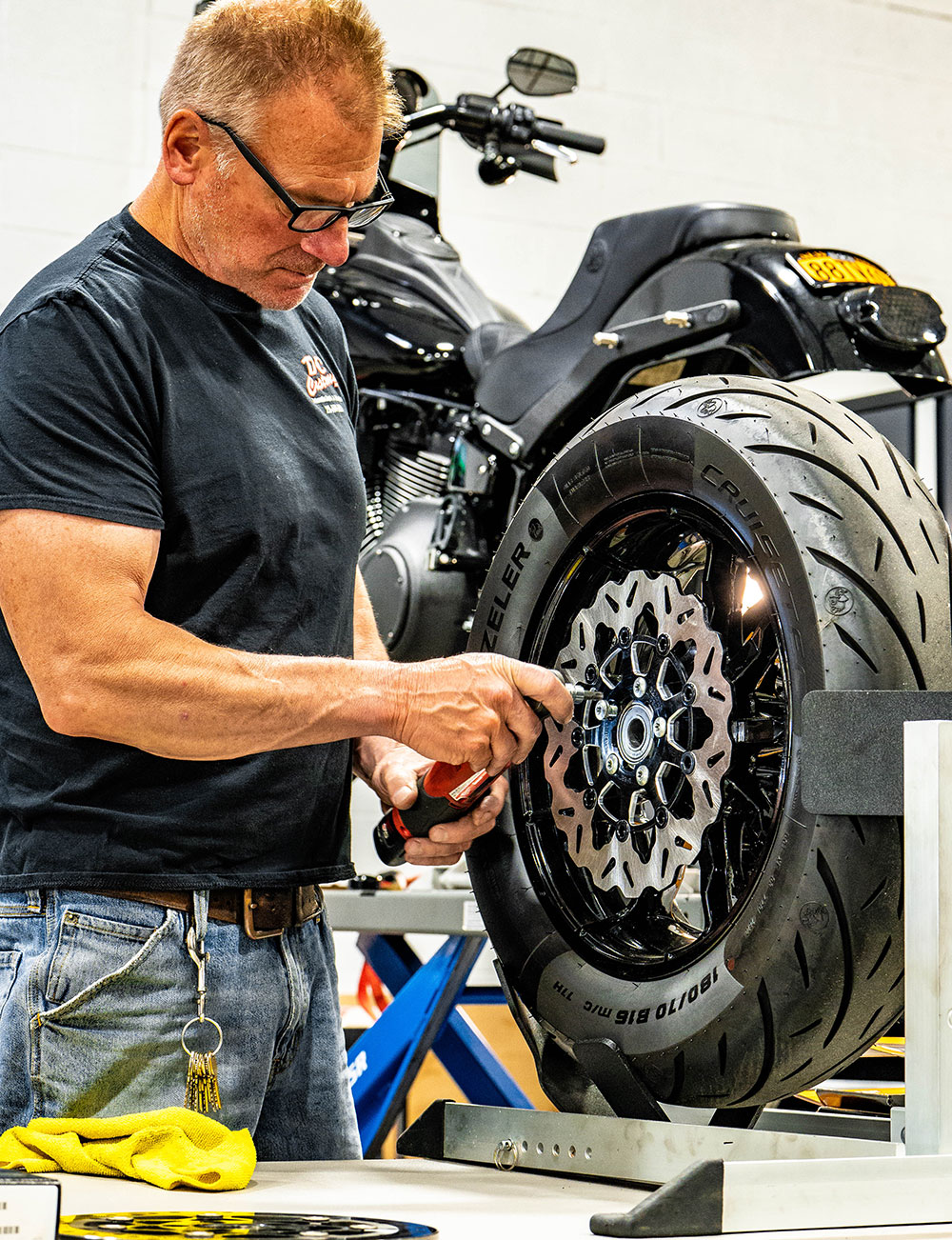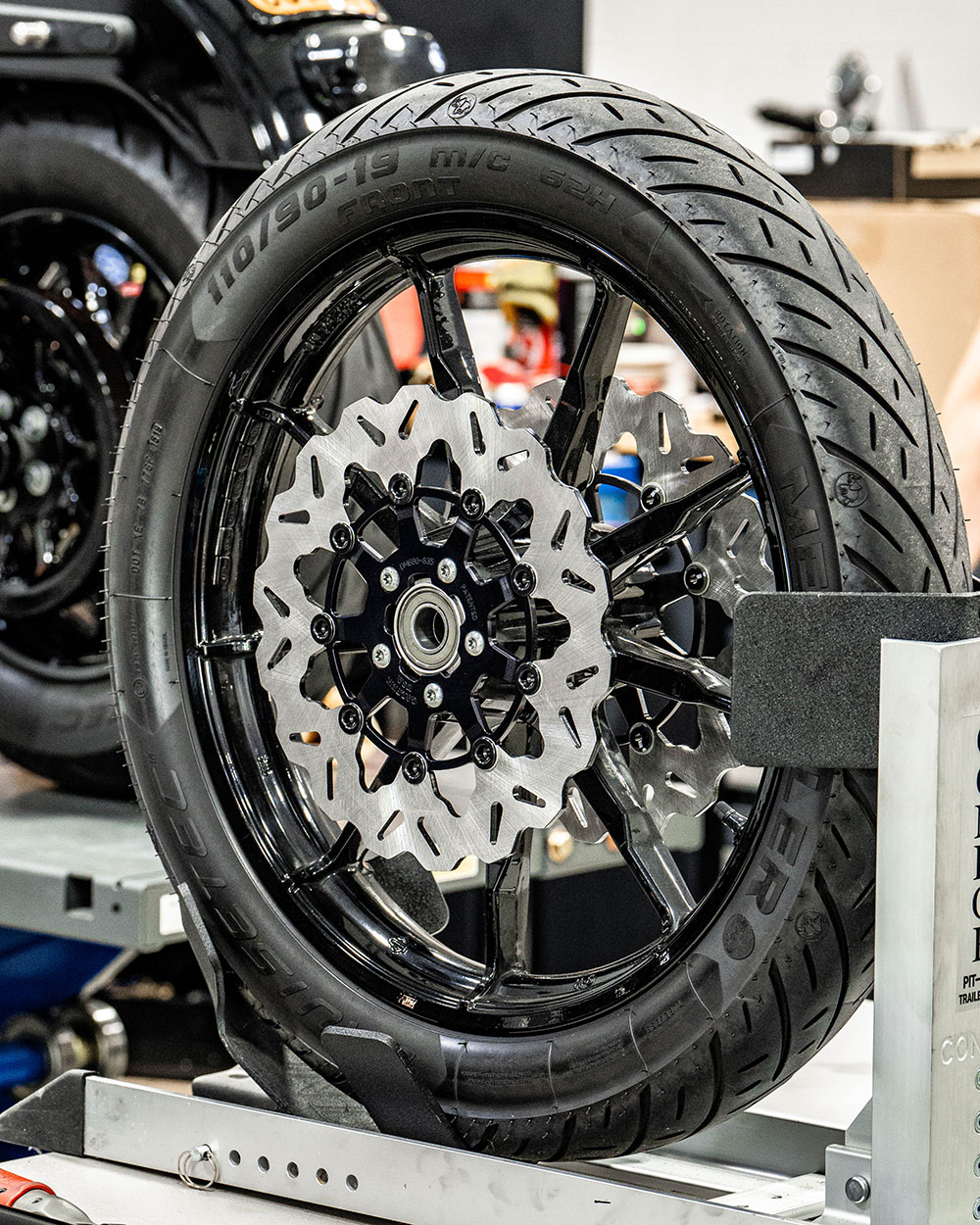 Last addition for the front end was the Baja LP6 Kit. These light have become really popular with the Harley performance crowd and for good reason. They are super bright, great quality and look mean AF on the bike.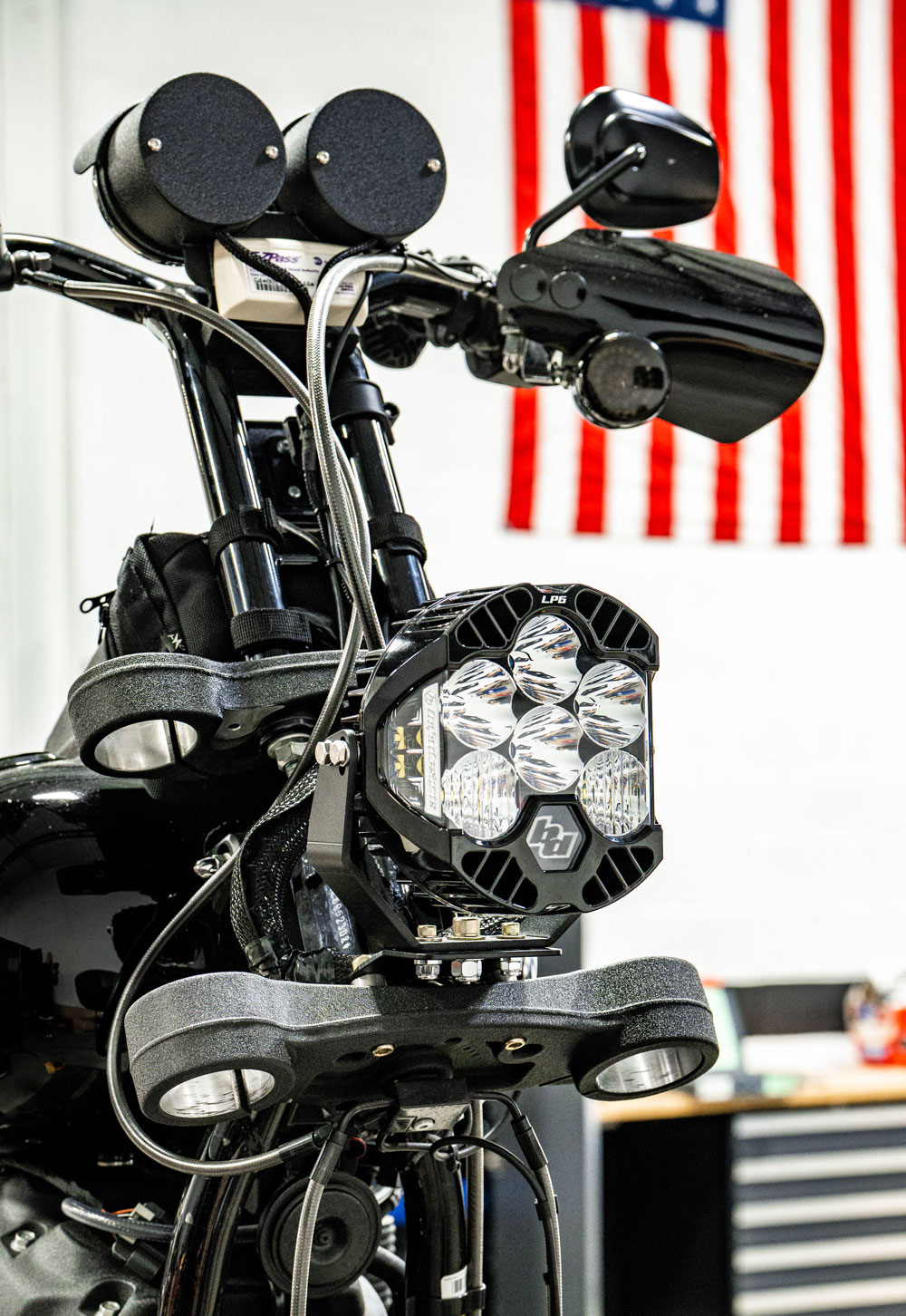 This Kit is available on our site and includes everything you need (Mounting Bracket, Wiring Harness and LP6 Light) to install on your FXLRS. You can check it our HERE for your ride. Choose either an Amber or White LP6 light.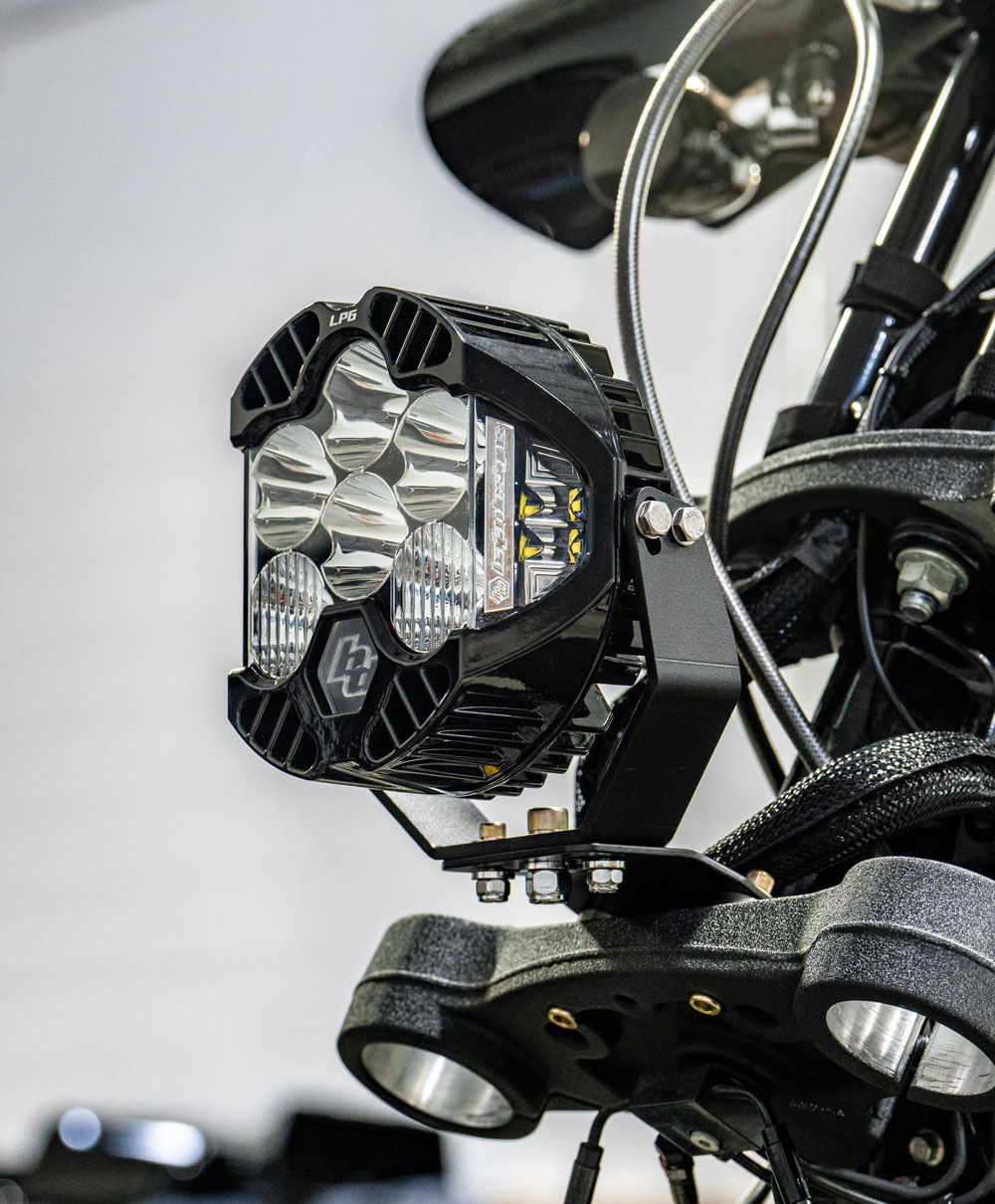 This was paired with the Memphis Shades Road Warrior Faring. Some modifications and trimming are required to allow the headlight to fit. But with a little patience it's really not too bad at all. Plus it looks sick once completed!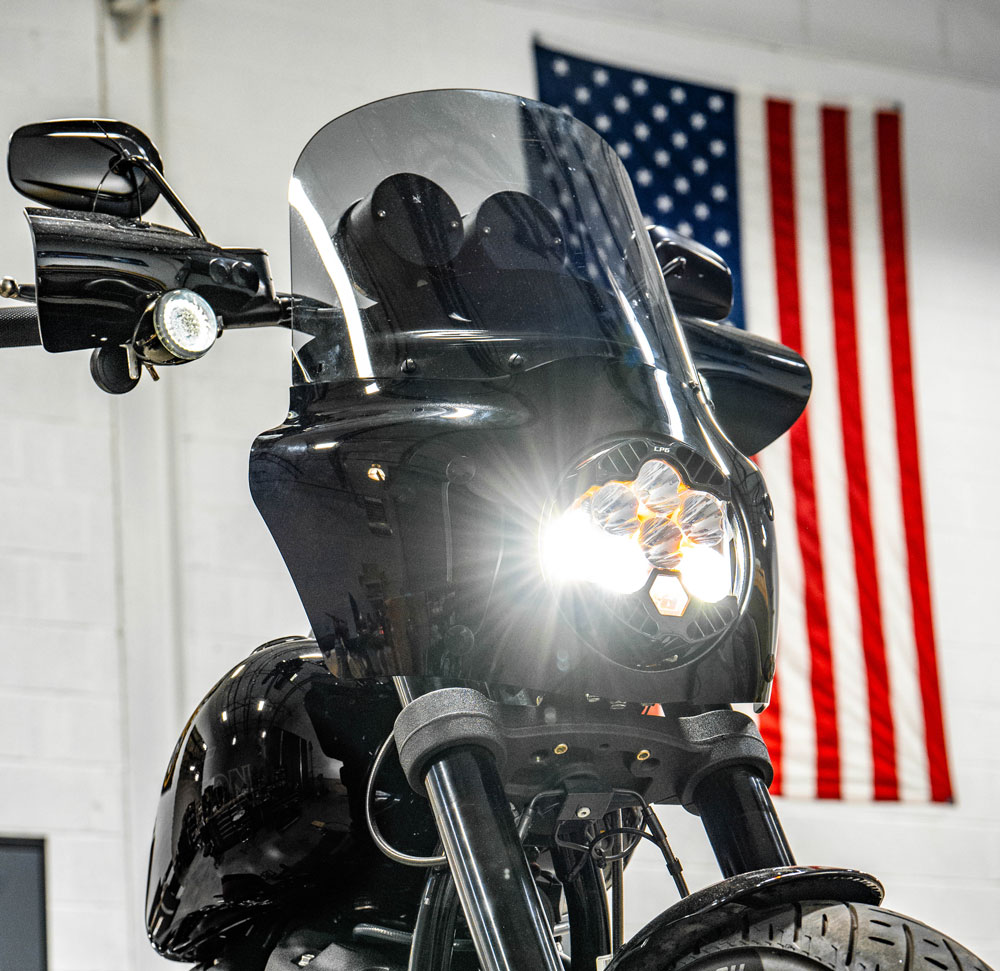 Next up, motor work...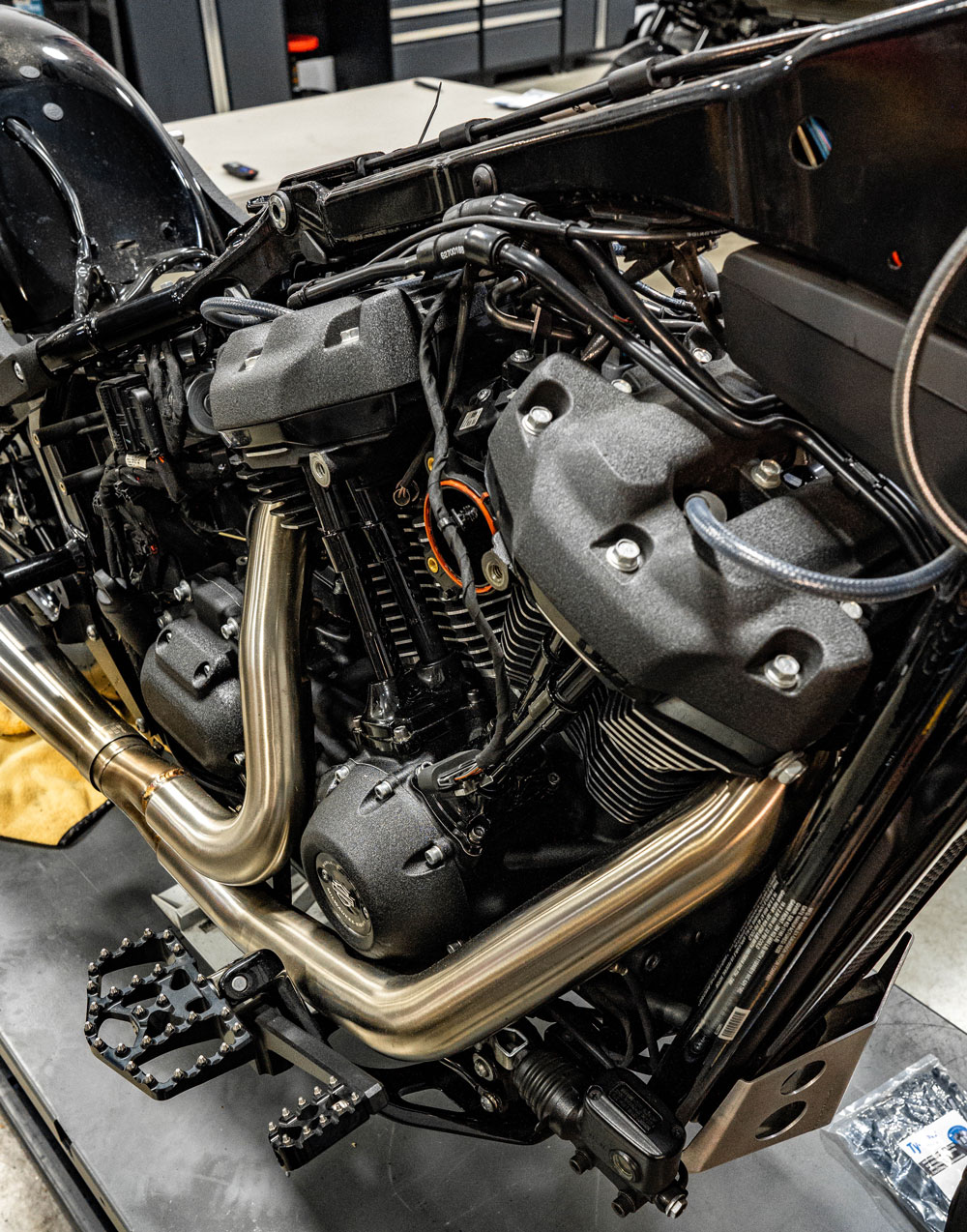 Bottom End first, 475 S&S Cam Chest Kit with Black push rod tubes.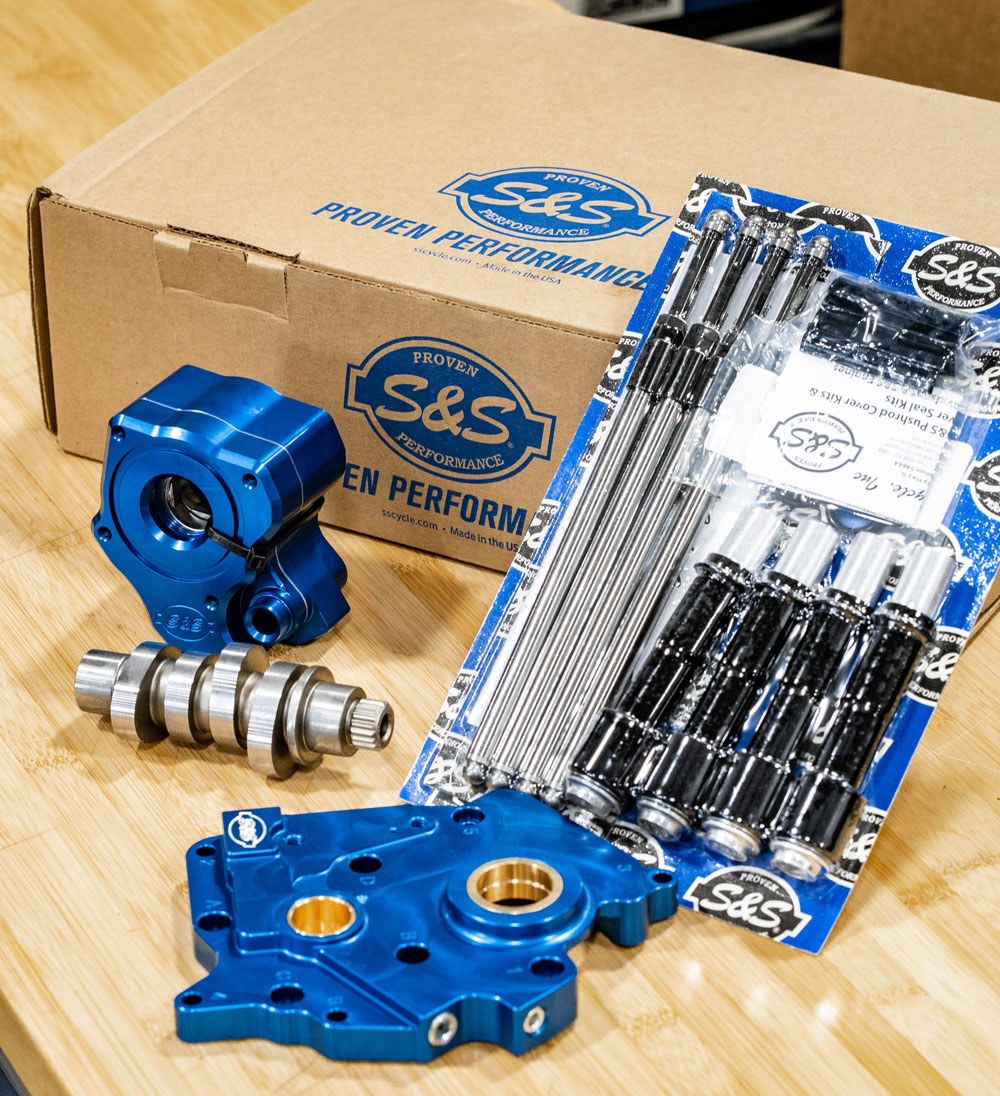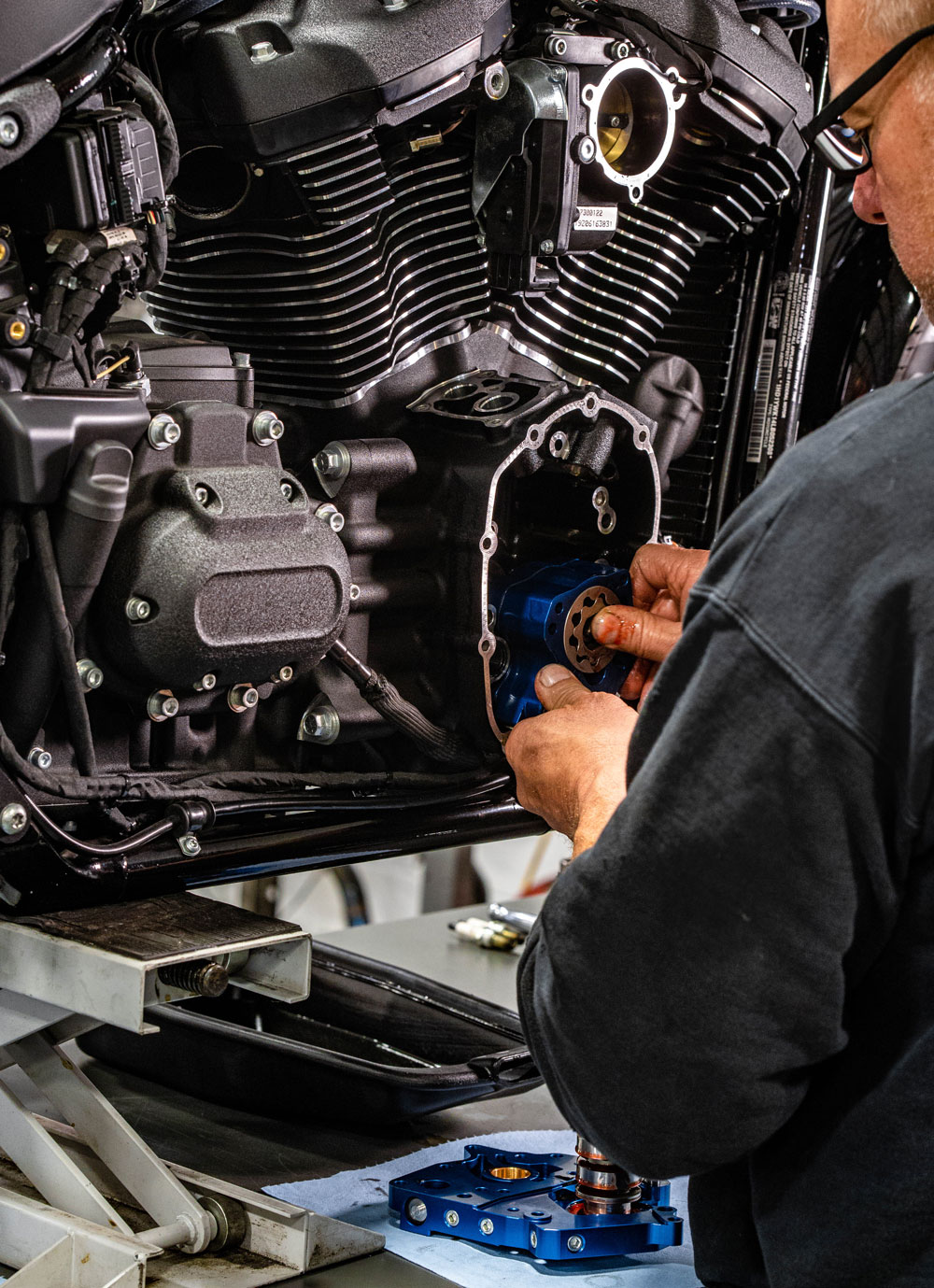 Once the bottom end was completed, we set up to do the the cylinders and ring spacing. We went with the S&S Highlighted 128" Big Bore Kit for 114" M8 motors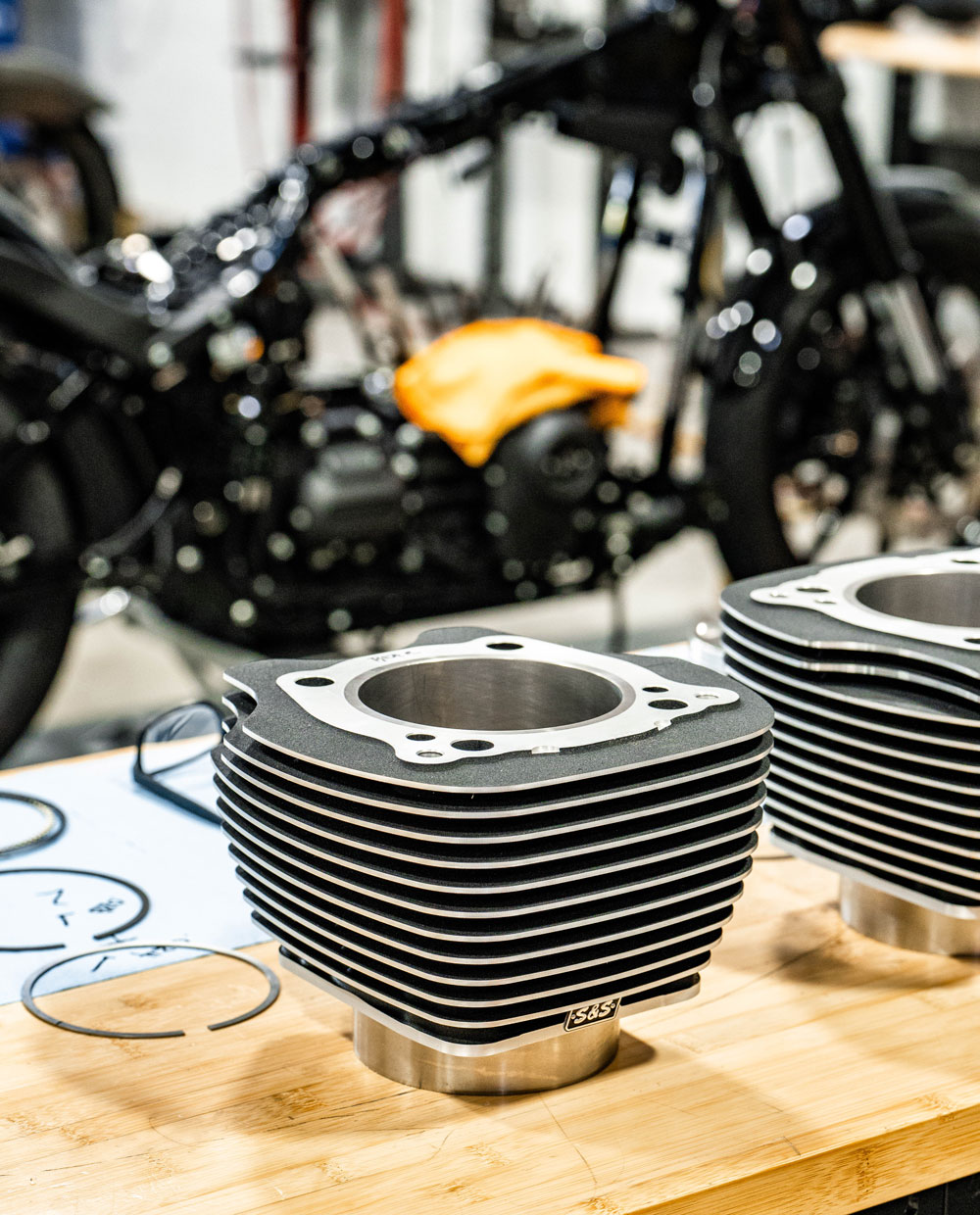 Before the cylinders went on, we installed the Trask Vented Transmission Top Cover. This is a must for any upgraded M8 motor. It relieves the excessive crankcase breather pressure and allows the motor to rev easier, freeing up that horsepower!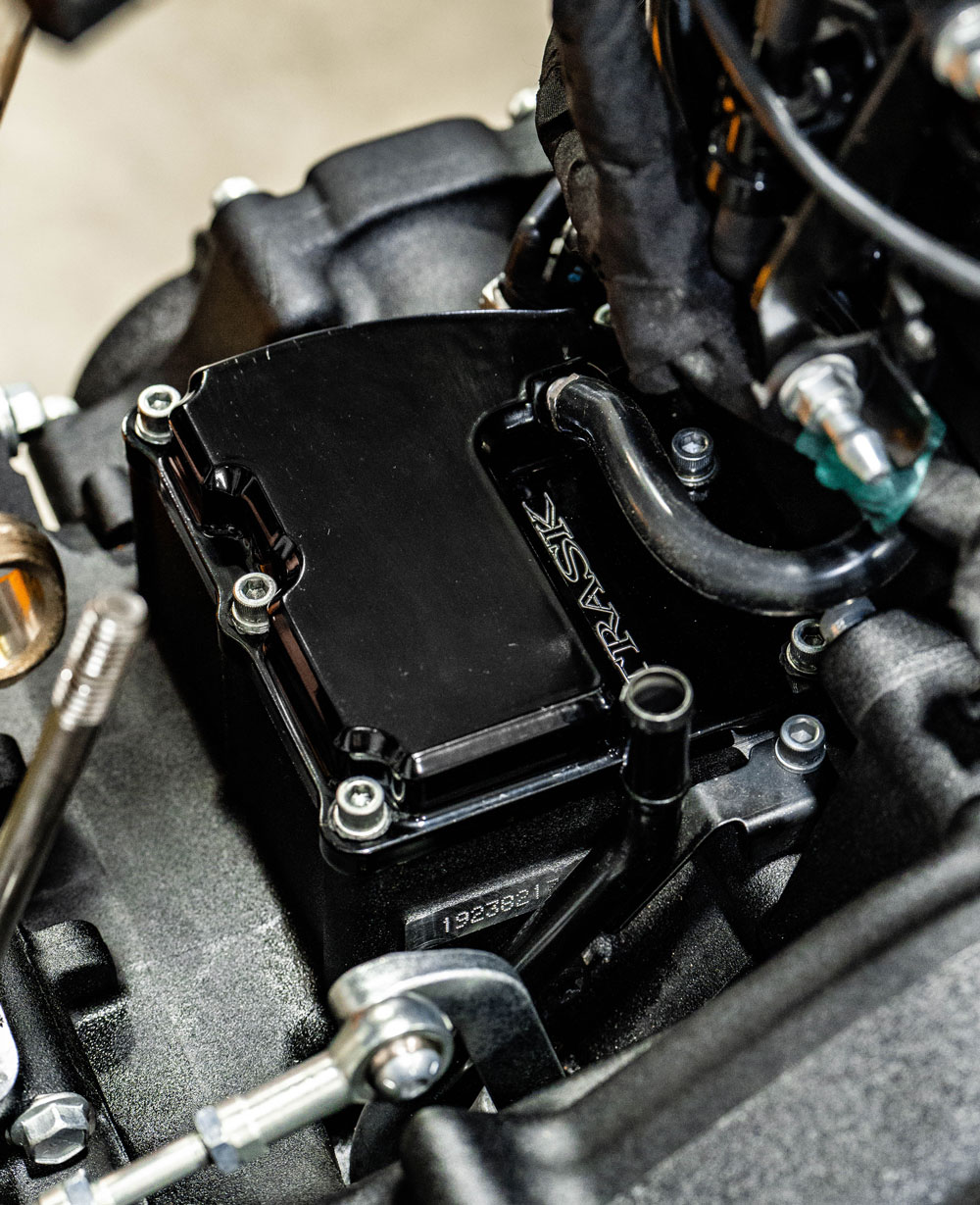 Time to put the top end back together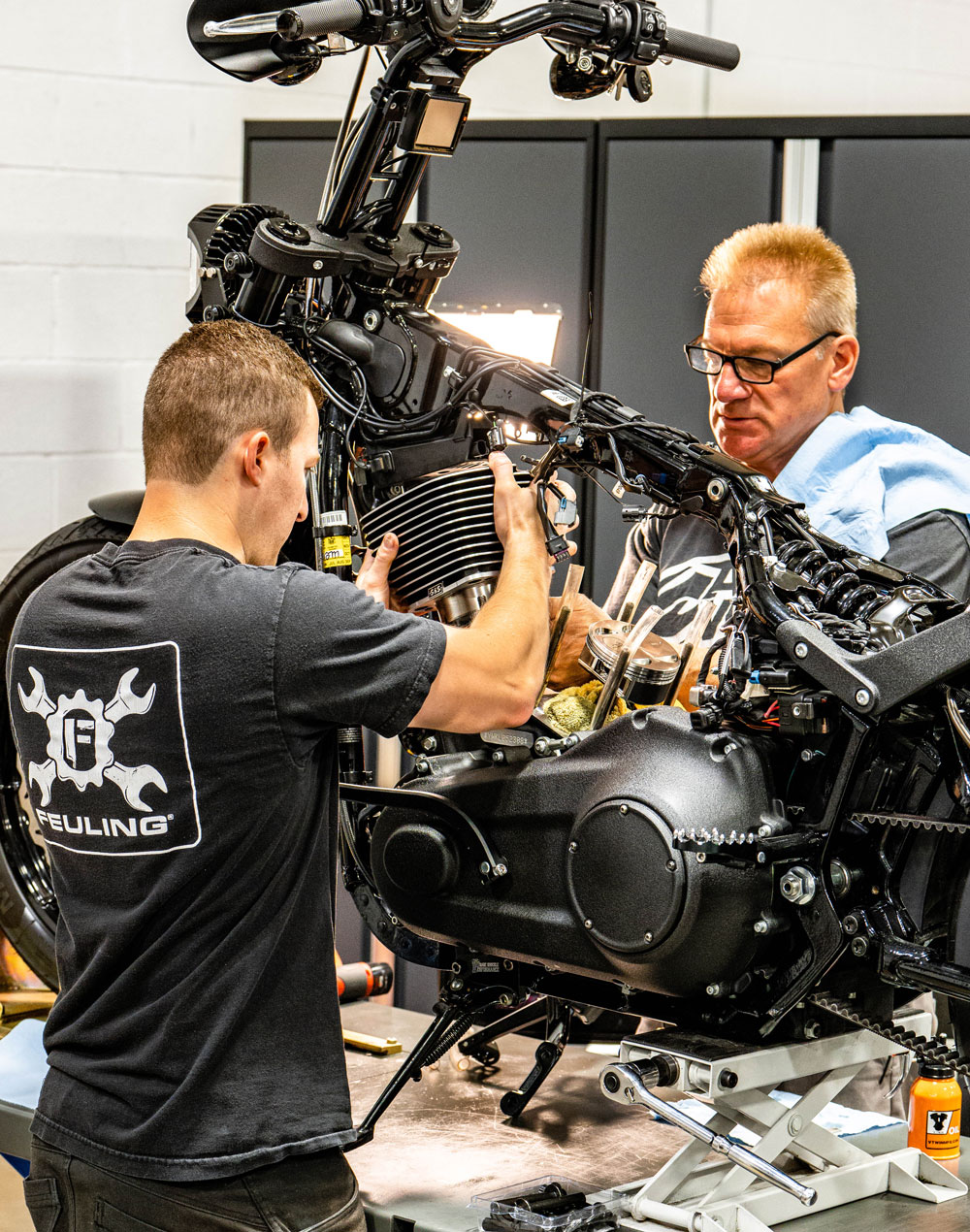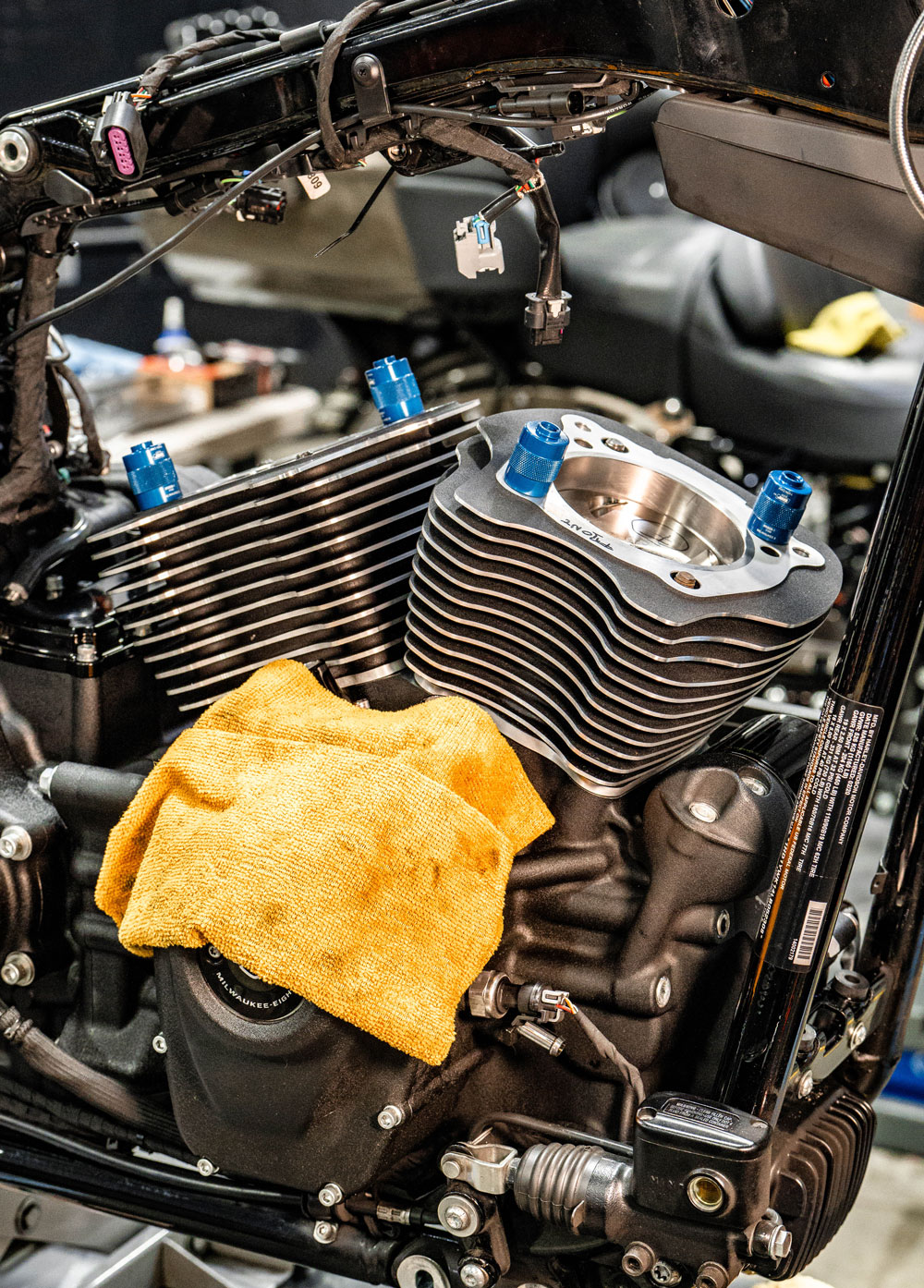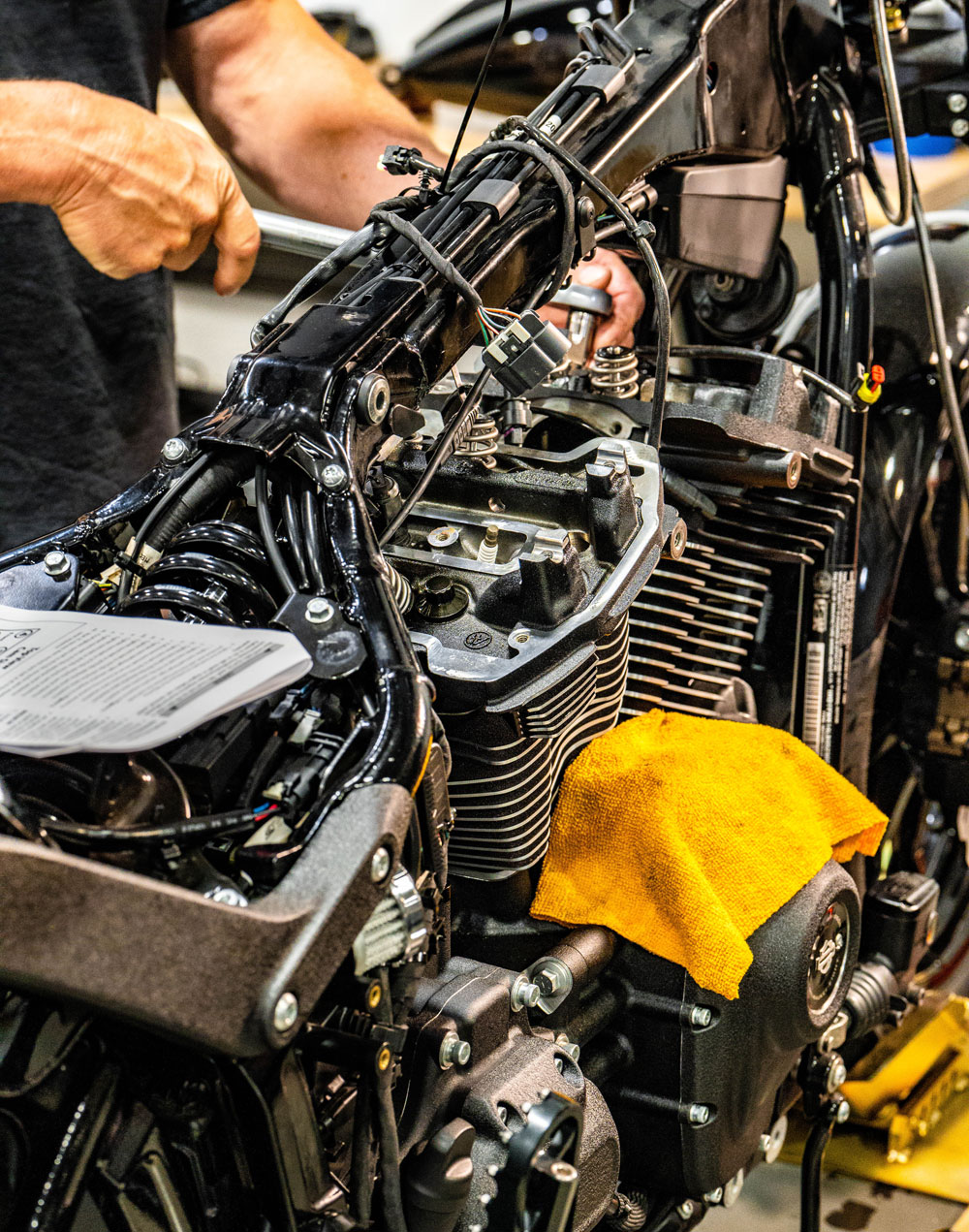 Since we added so much horsepower to the motor, it's always a good idea to make improvements on the Primary side so you can put that power to the pavement.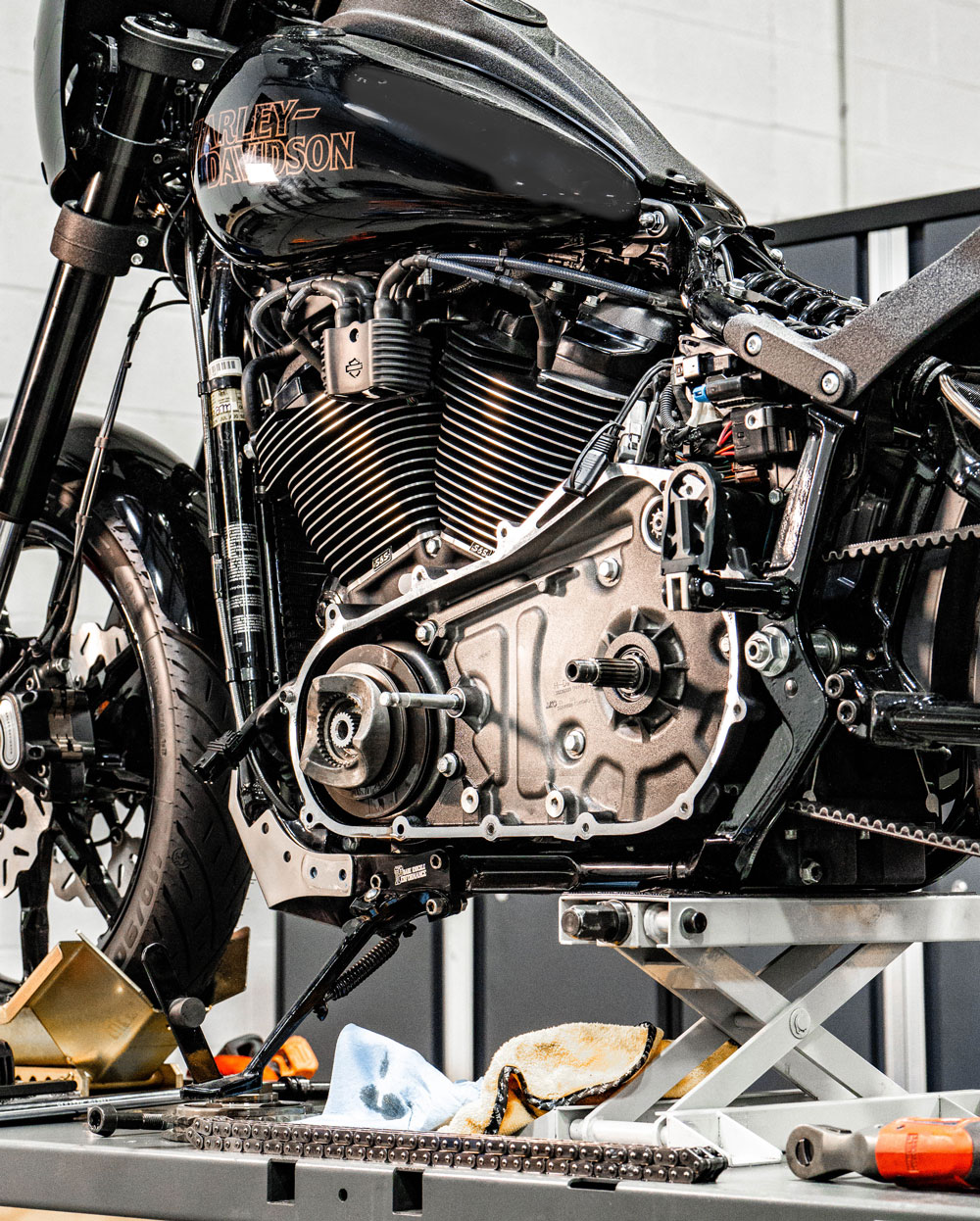 We swapped the stock compensator ramp for the Star Racing Billet Compensator. It acts as a very important "shock absorber" for your flywheel, chain, clutch and transmission assembly. These are also available on the site, check em out HERE.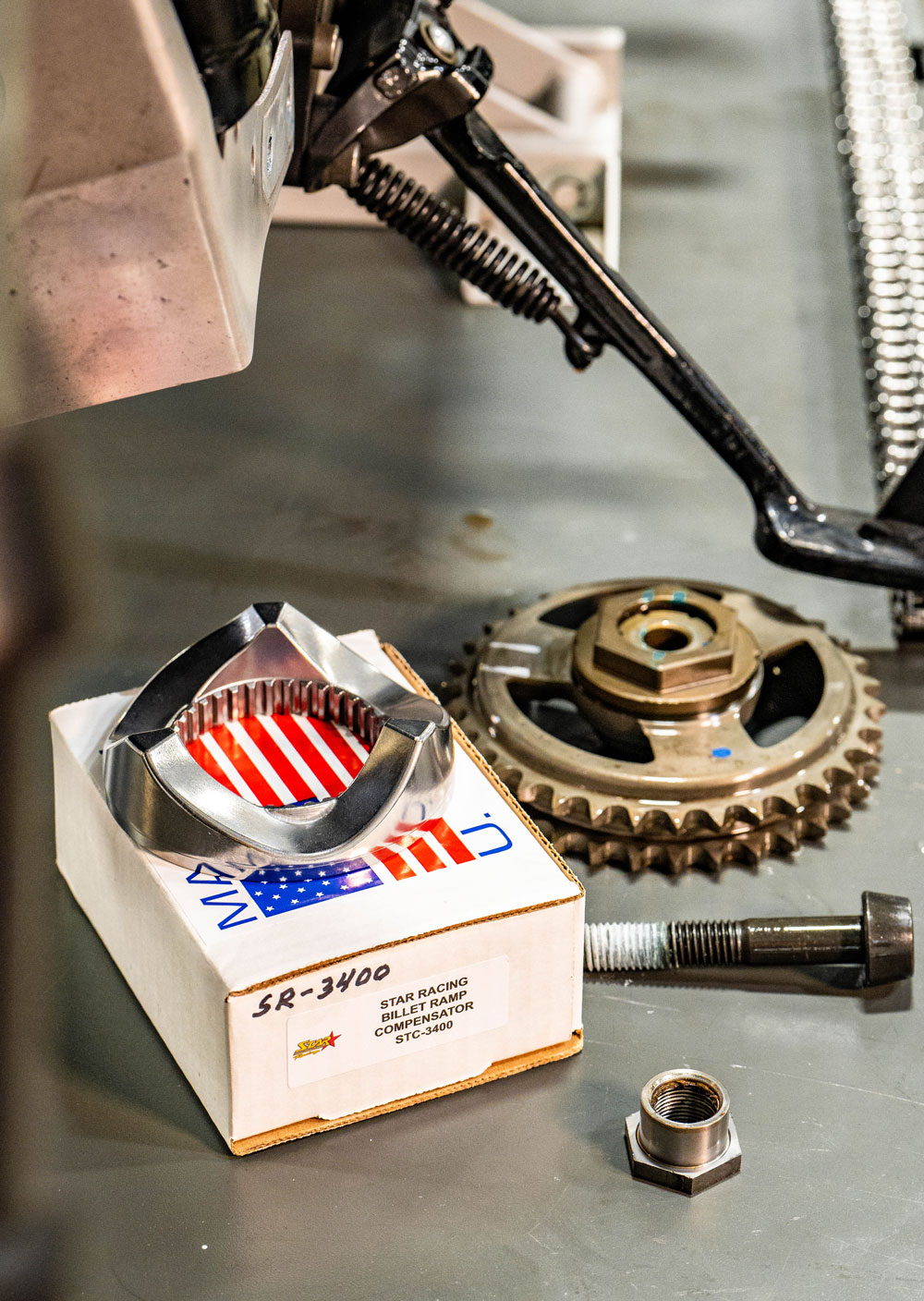 We also upgraded the clutch basket with a Complete Evolution Clutch Basket Assemble. This a bullet proof setup that gives you everything you need in one Part Number.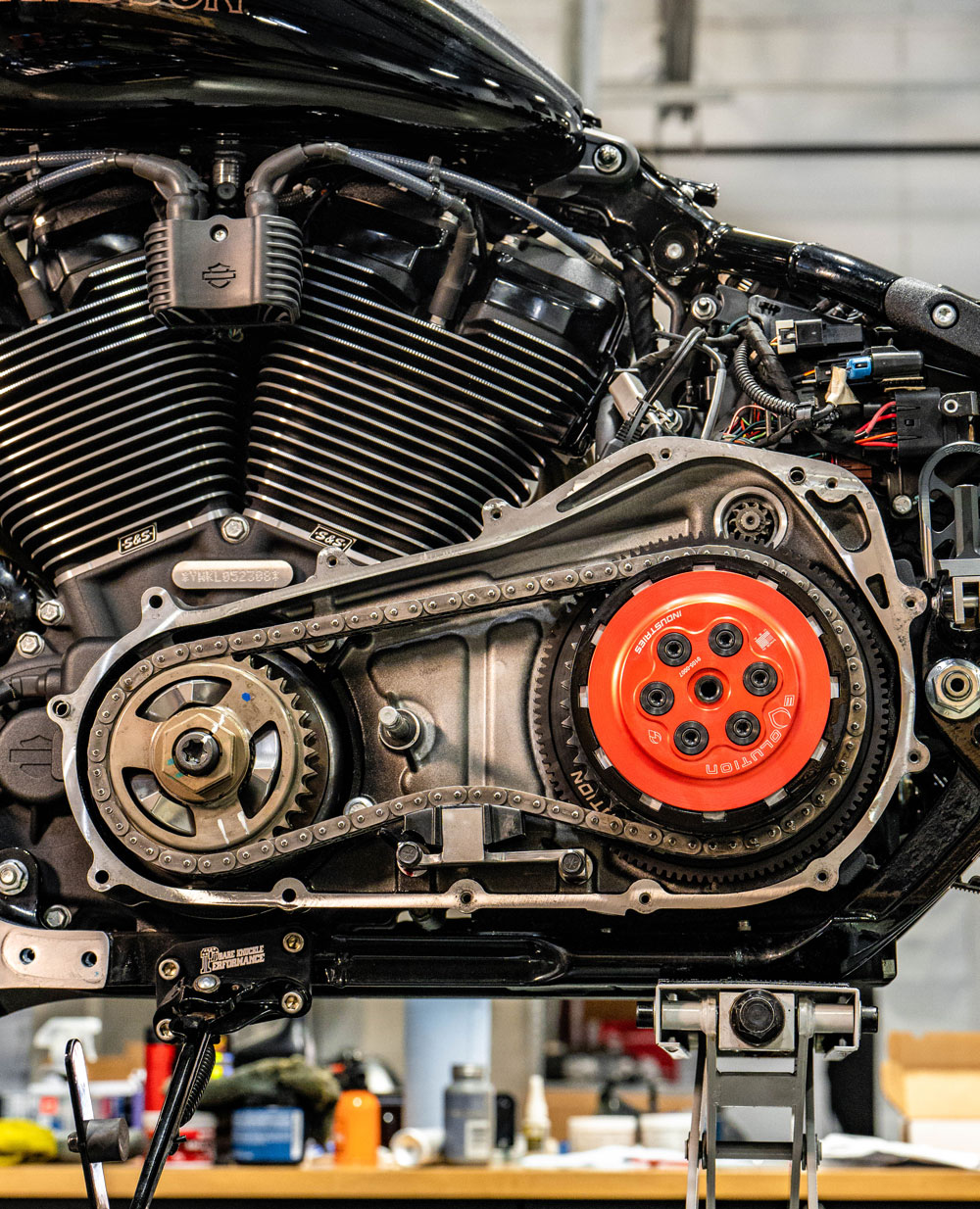 Check out the final shots with the FAB Performance exhaust and HPI Smooth Black Air Cleaner. Time to put down some break-in miles on this beast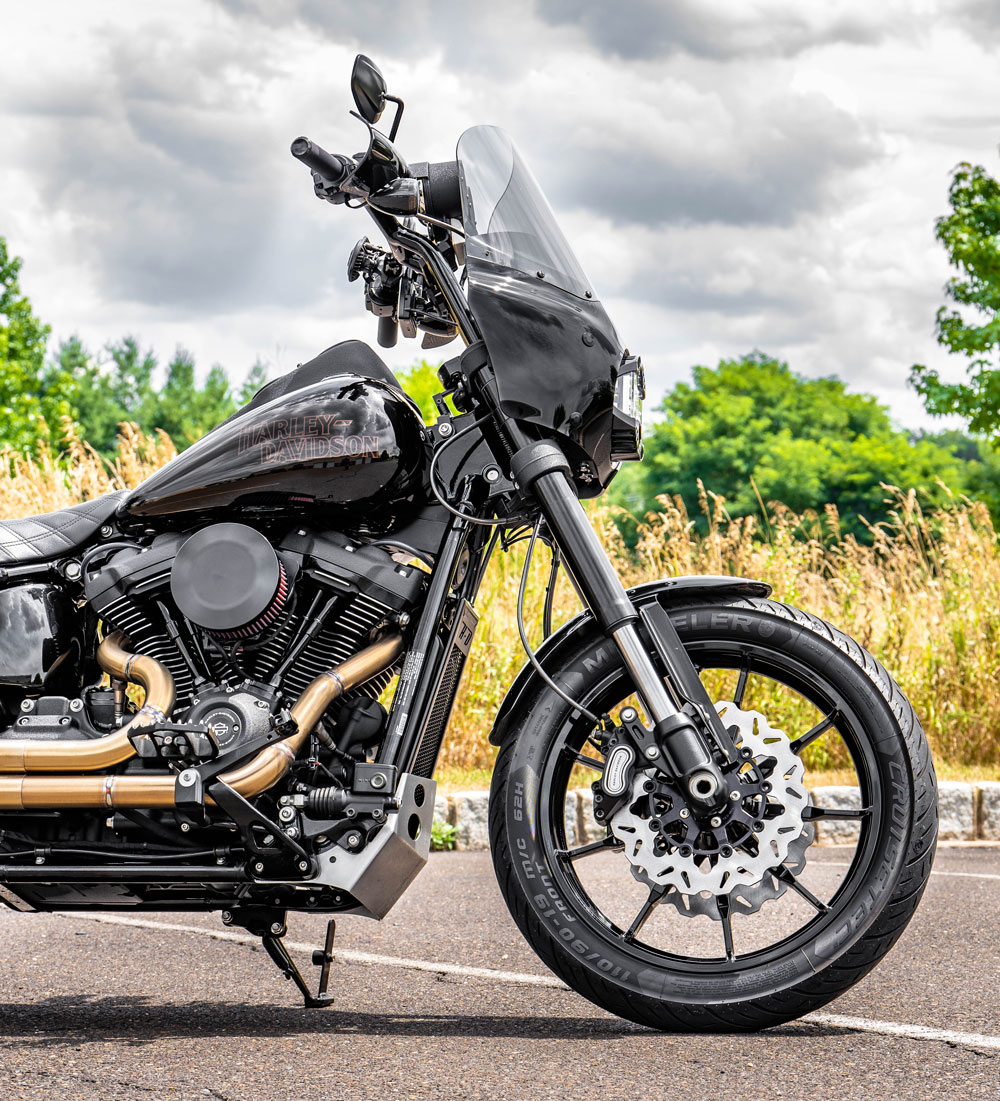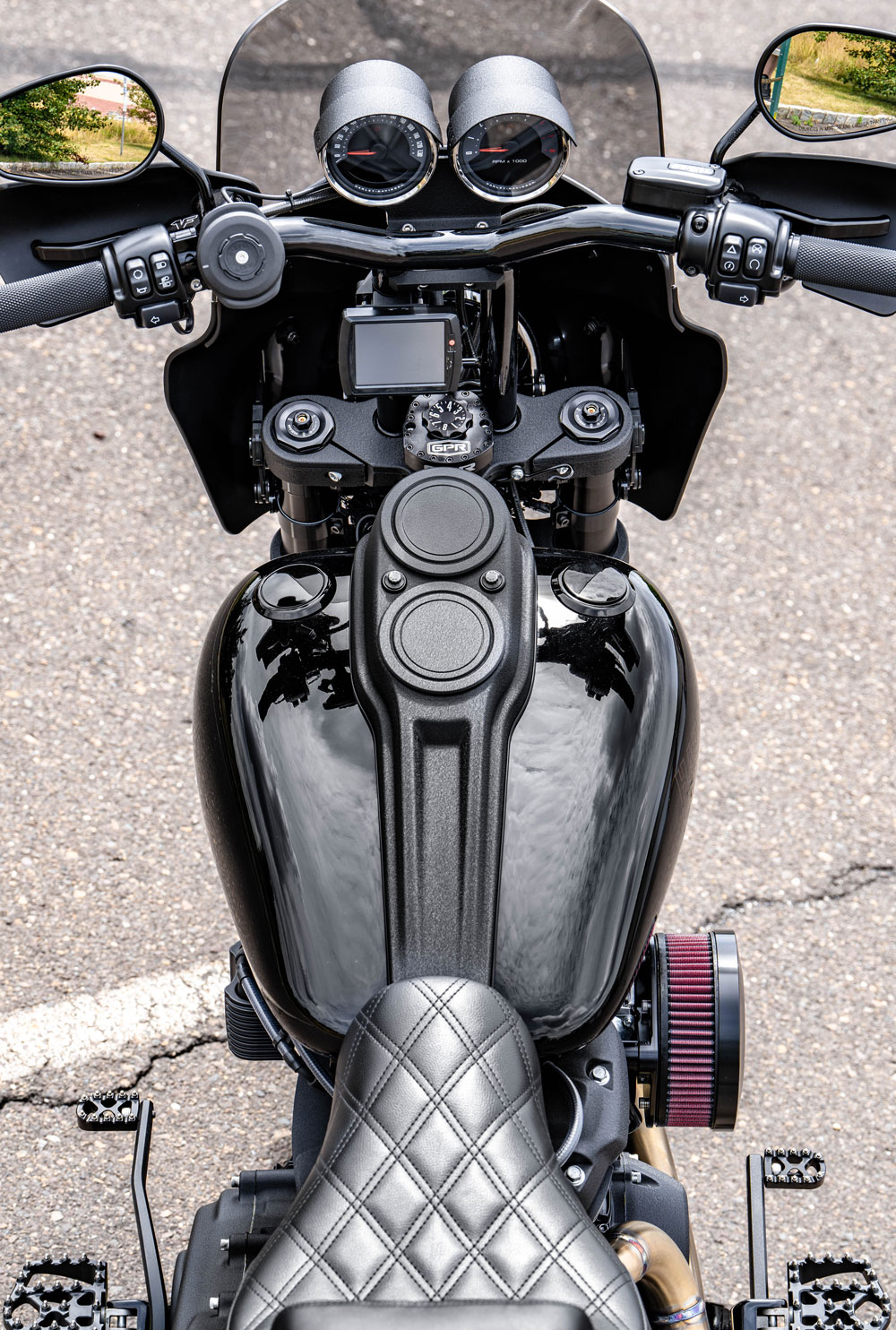 U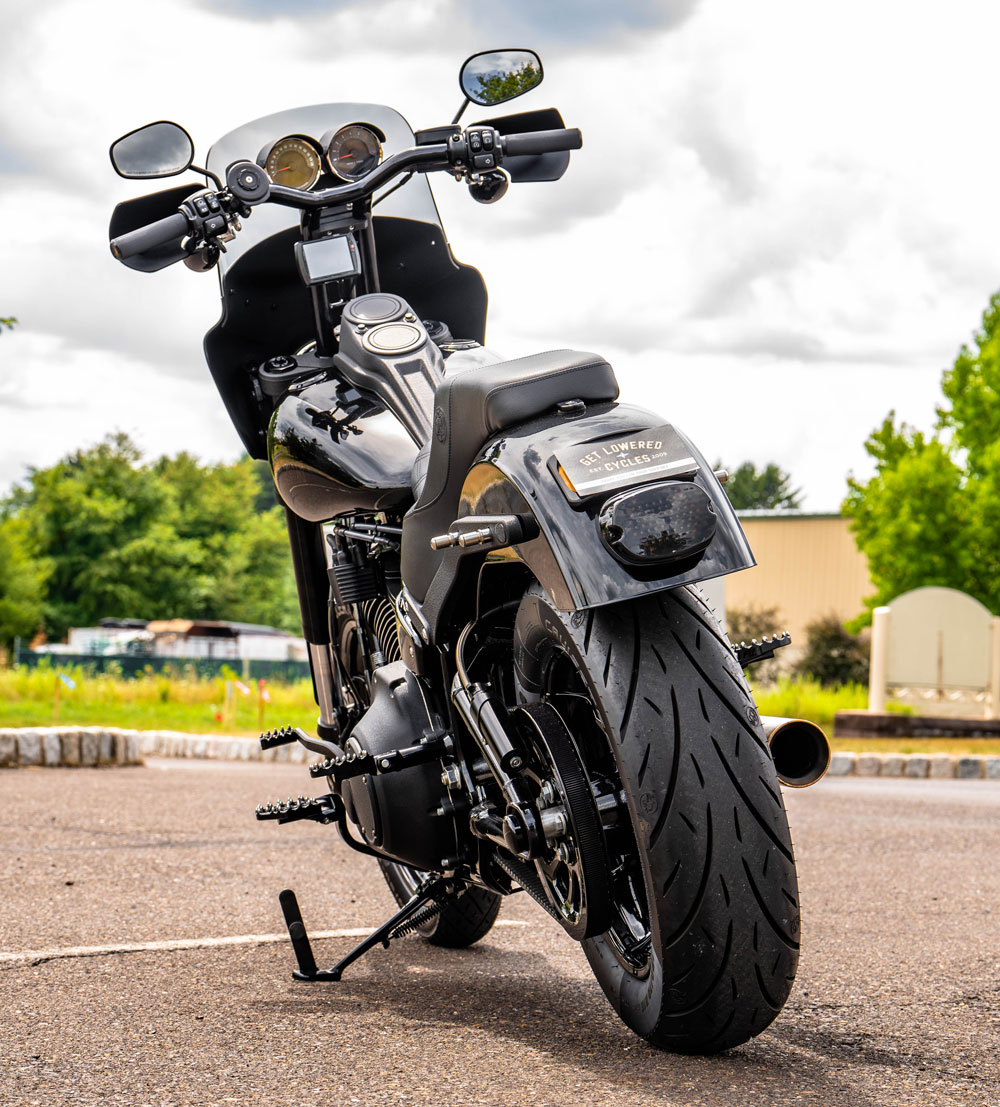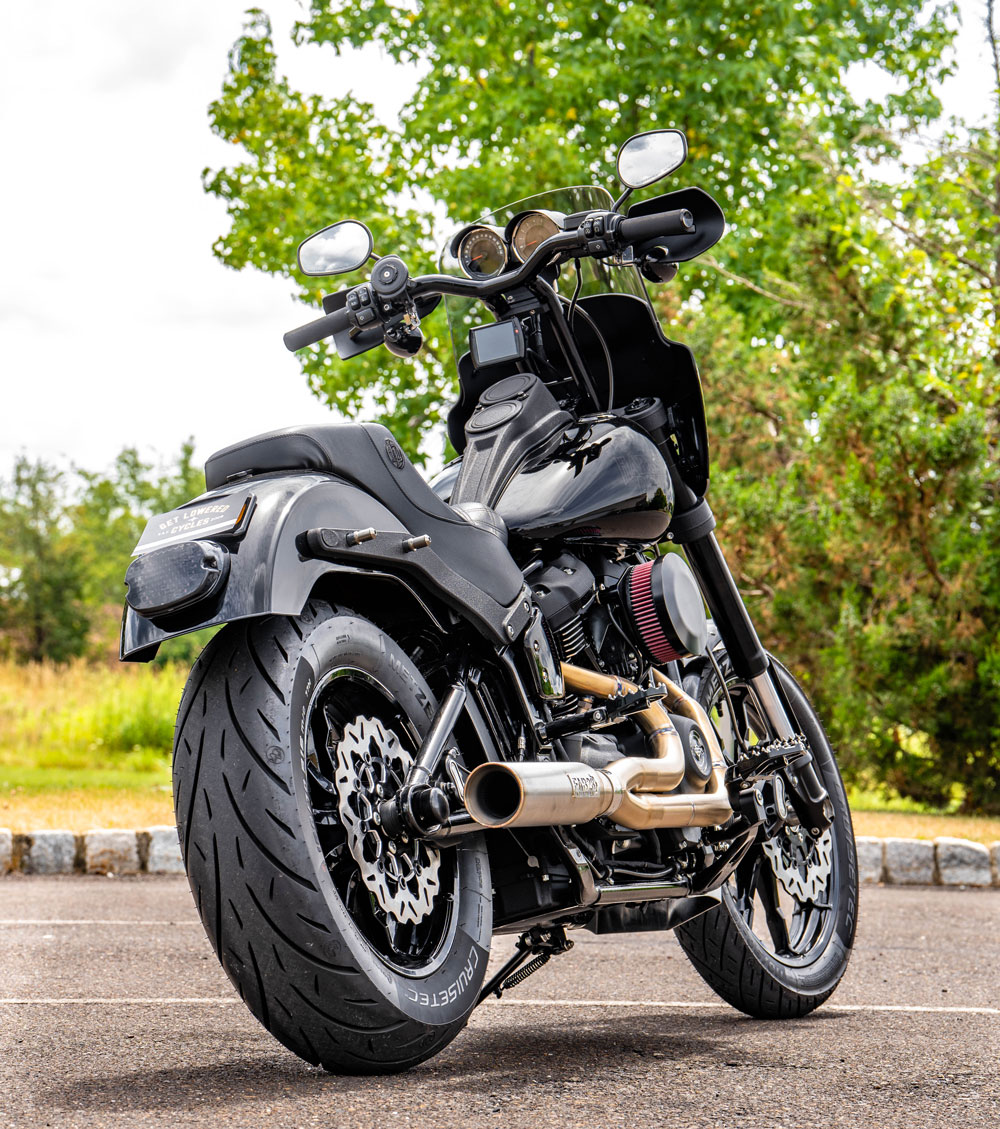 Recent Posts
Project recap for a 2020 Harley Softail Low Rider S that was brought in for motor work, suspensio …

Project recap on a 2021 Harley Road Glide that a customer brought into the shop for some upgrades. T …

Harley just released their new models for 2022 and we think they made some nice changes and went …