True Duals, 2-into-1, long muffler, short muffler, baffle, no baffle - which pipe is best? We recently finished installing an S&S 124" Power Package on a 2017 Street Glide. When it arrived in the shop it was a stock 107" with an upgraded Arlen Ness Inverted Air Cleaner, and a set of Magnaflow Knockout mufflers and Magnaflow head pipe. Check out the initial Dyno numbers.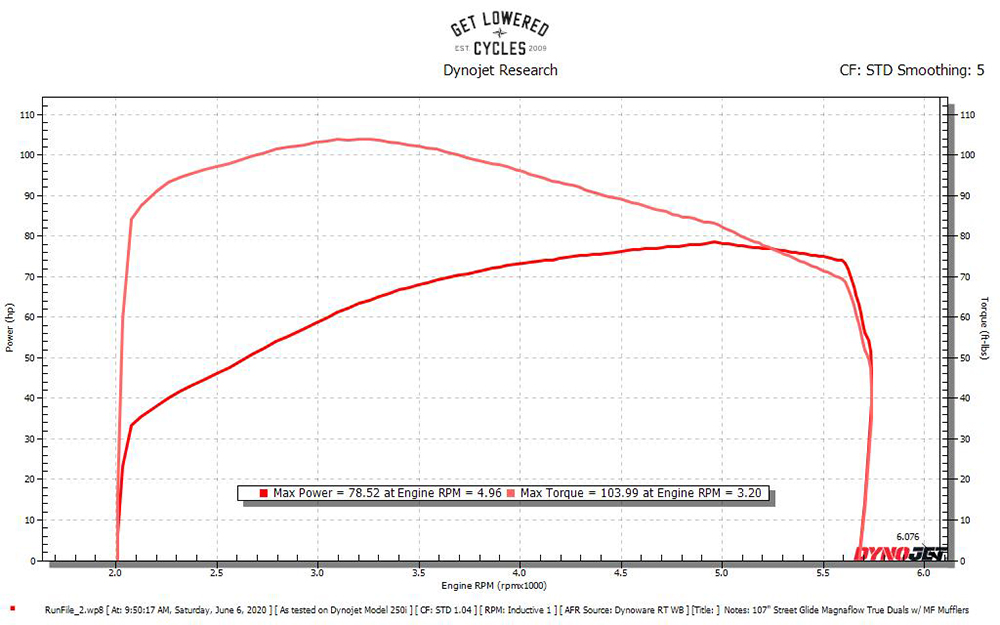 Overall pretty good performance and smooth torque/hp curves. Now that we knew our baseline and the bike was running good with no major red flags it was time to get to work. Full day of motor tear down to follow.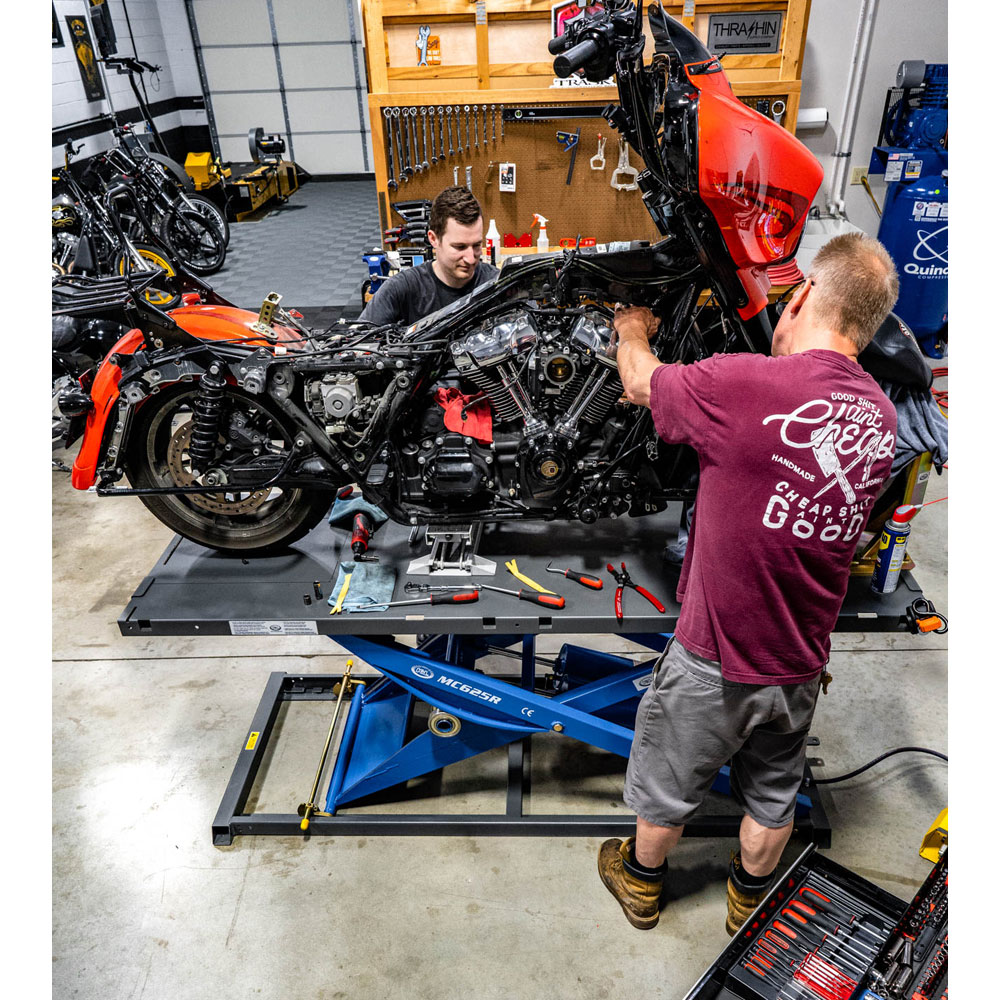 Once everything is apart, the first piece to go back in is the oil pump, 550 S&S cam and upgraded cam plate. Check out that blue gold!!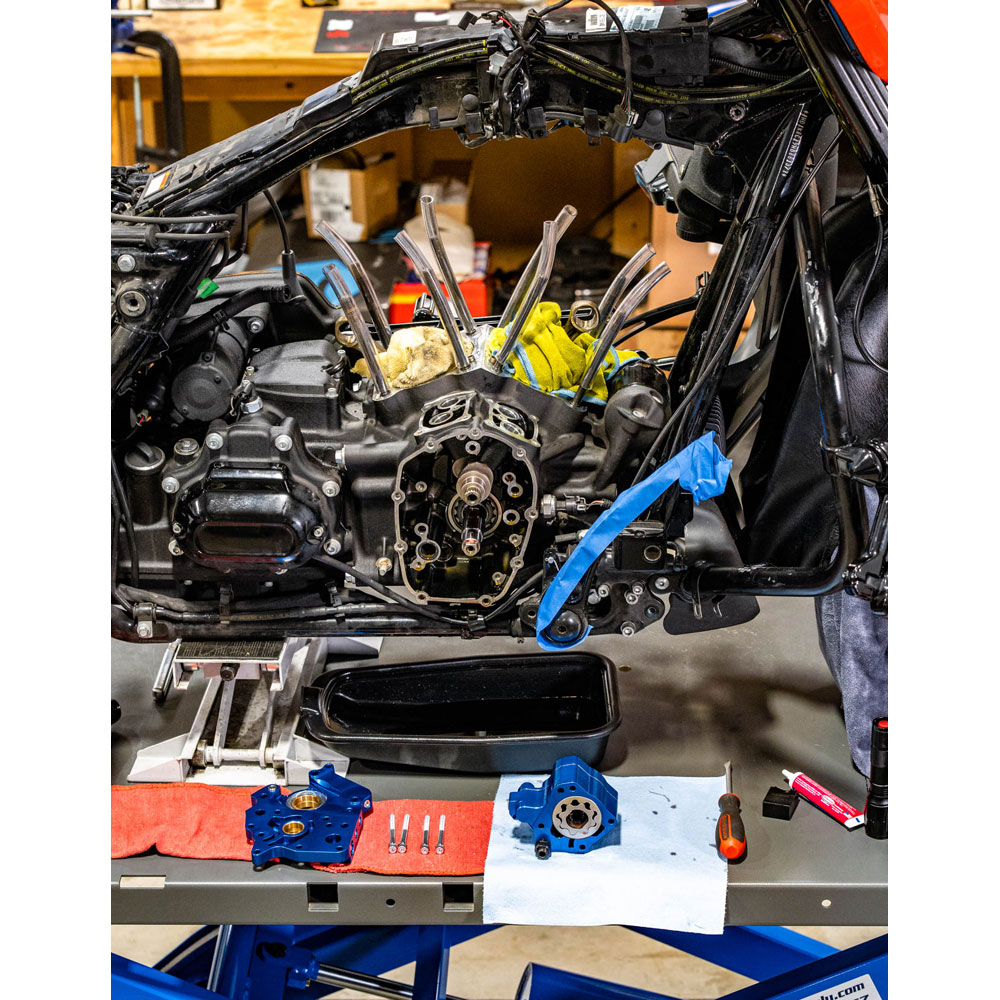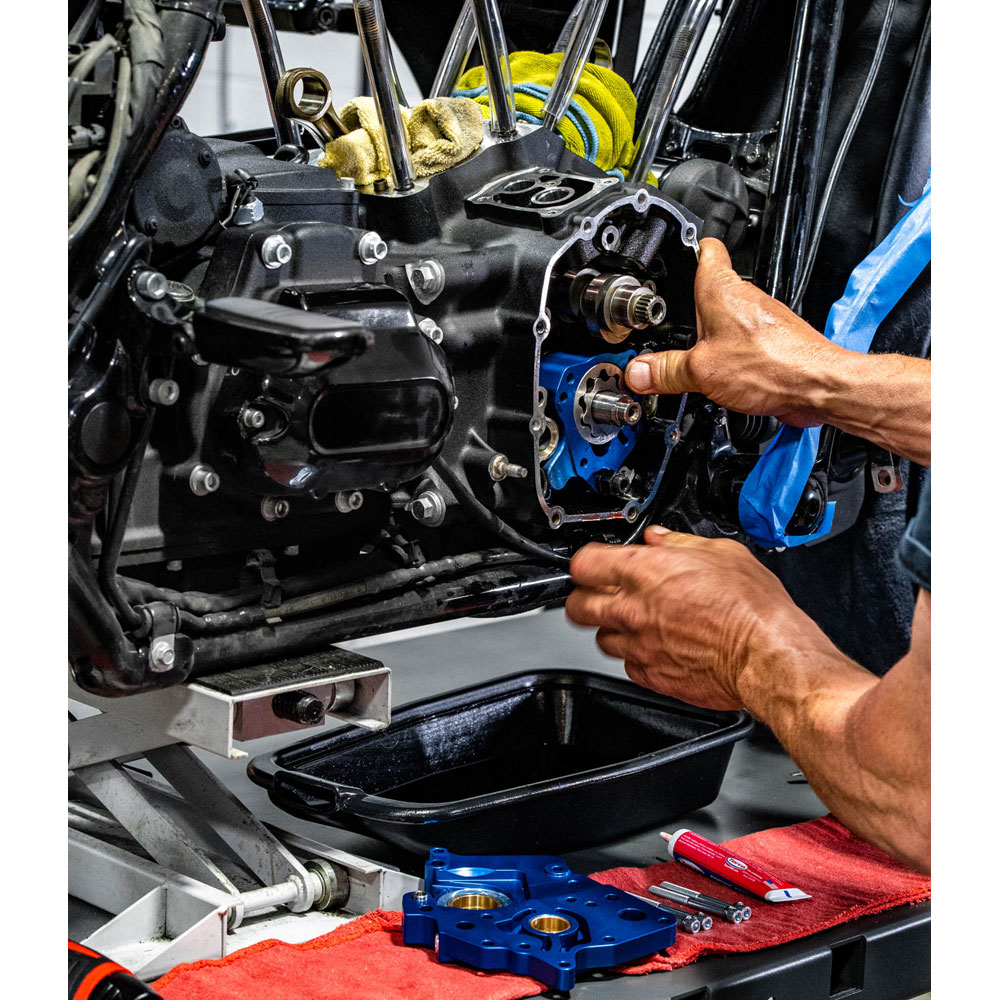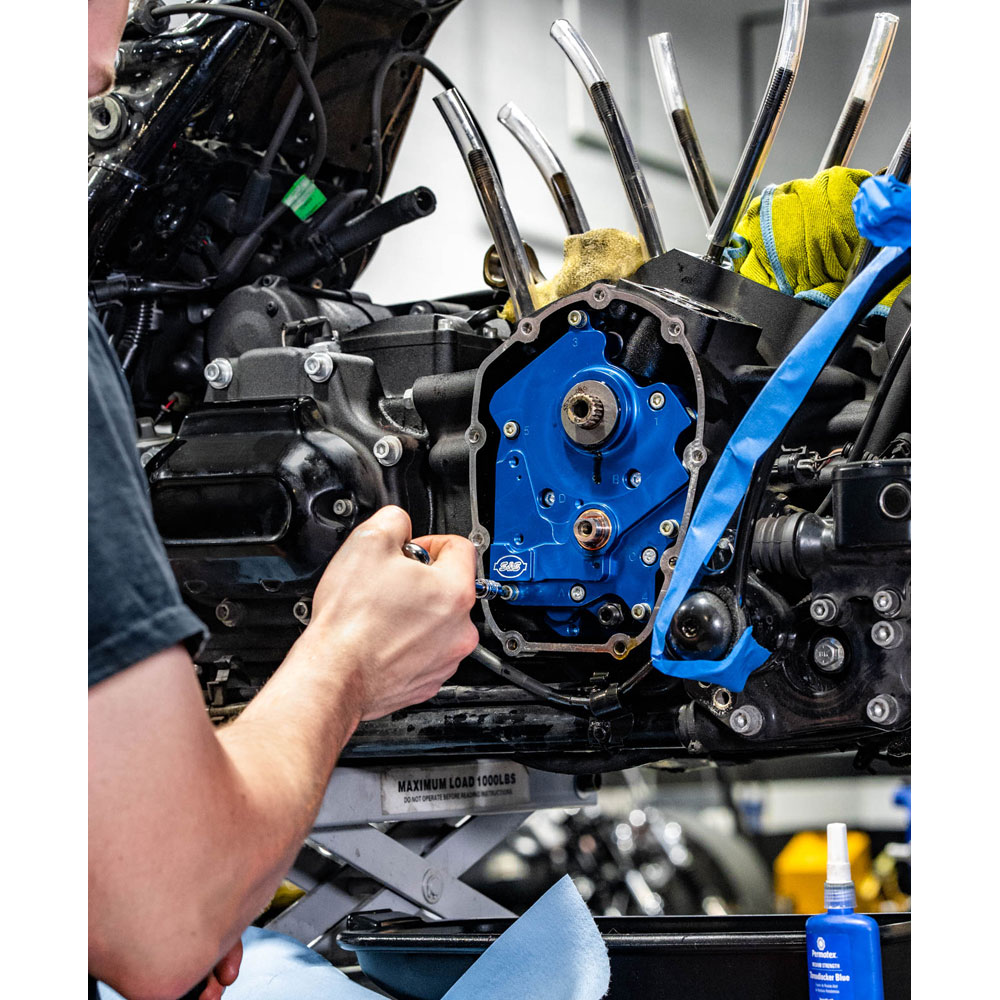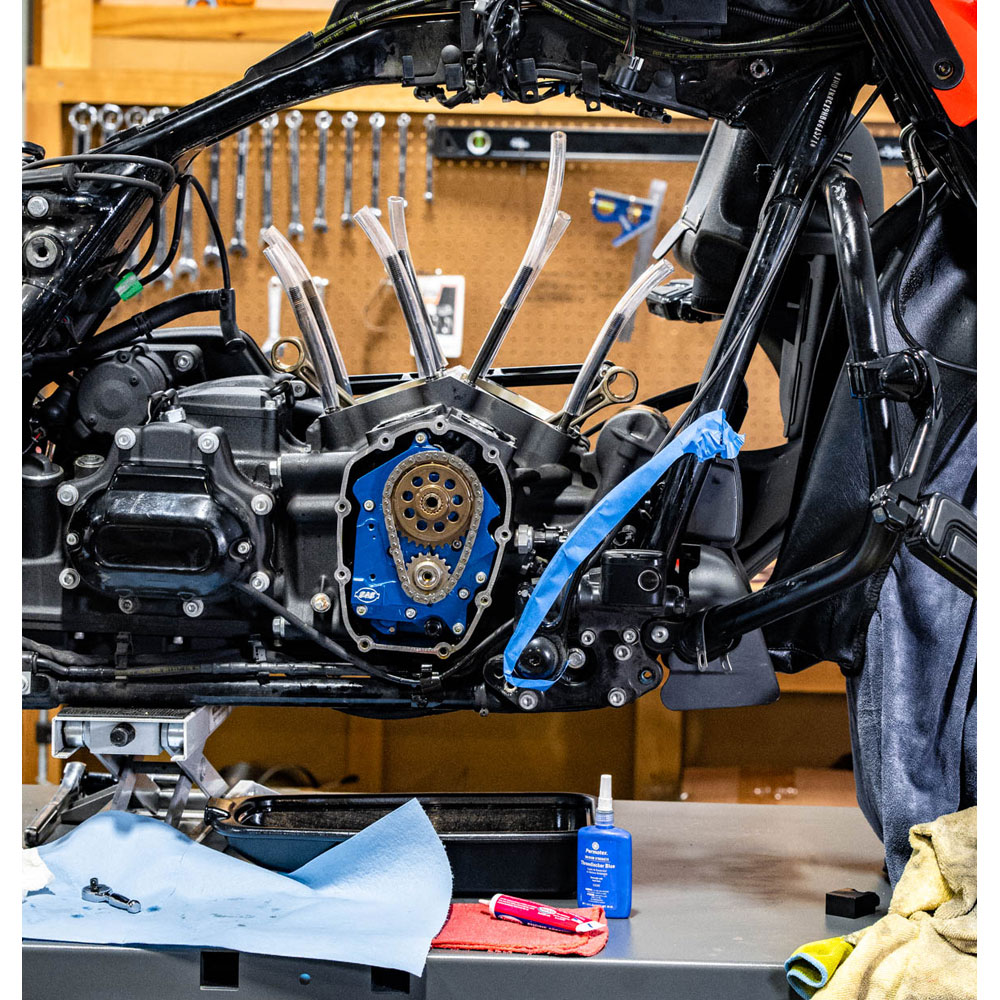 Next up - New gaskets, pistons/piston rings and those big barrel 124" cylinders.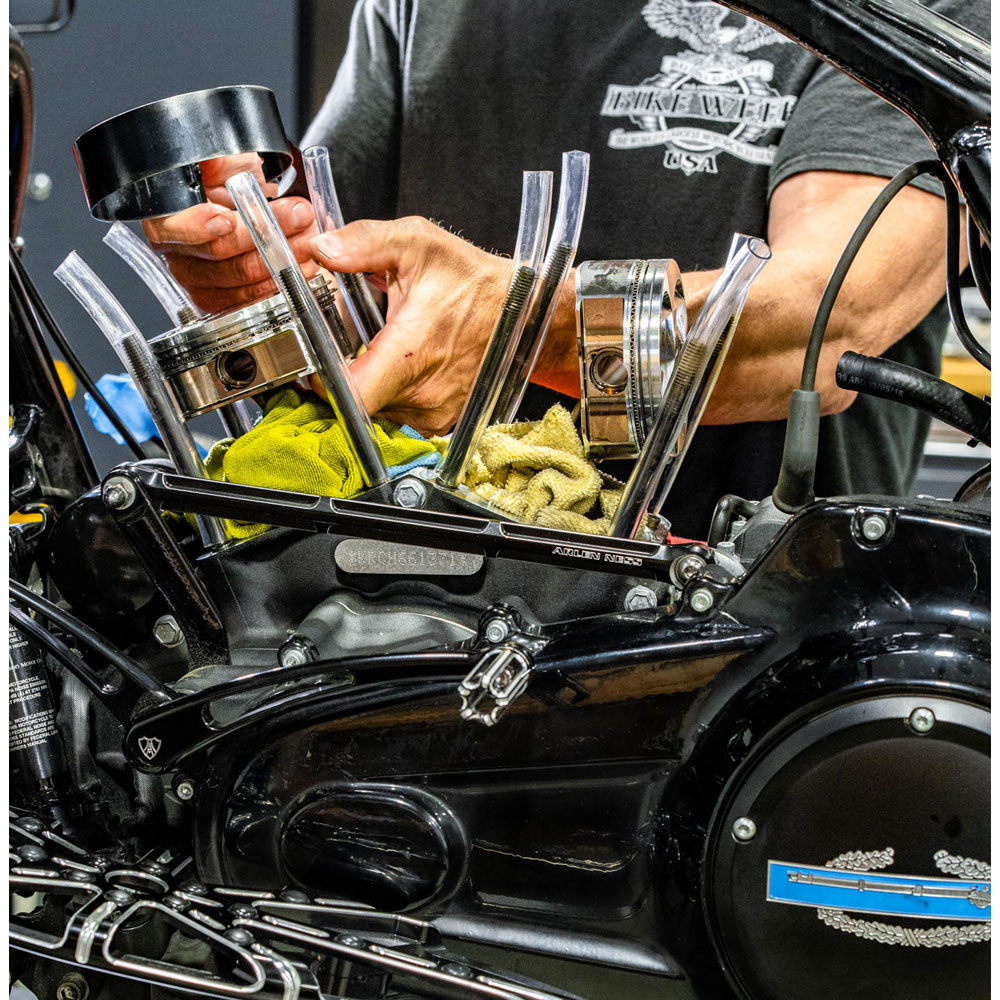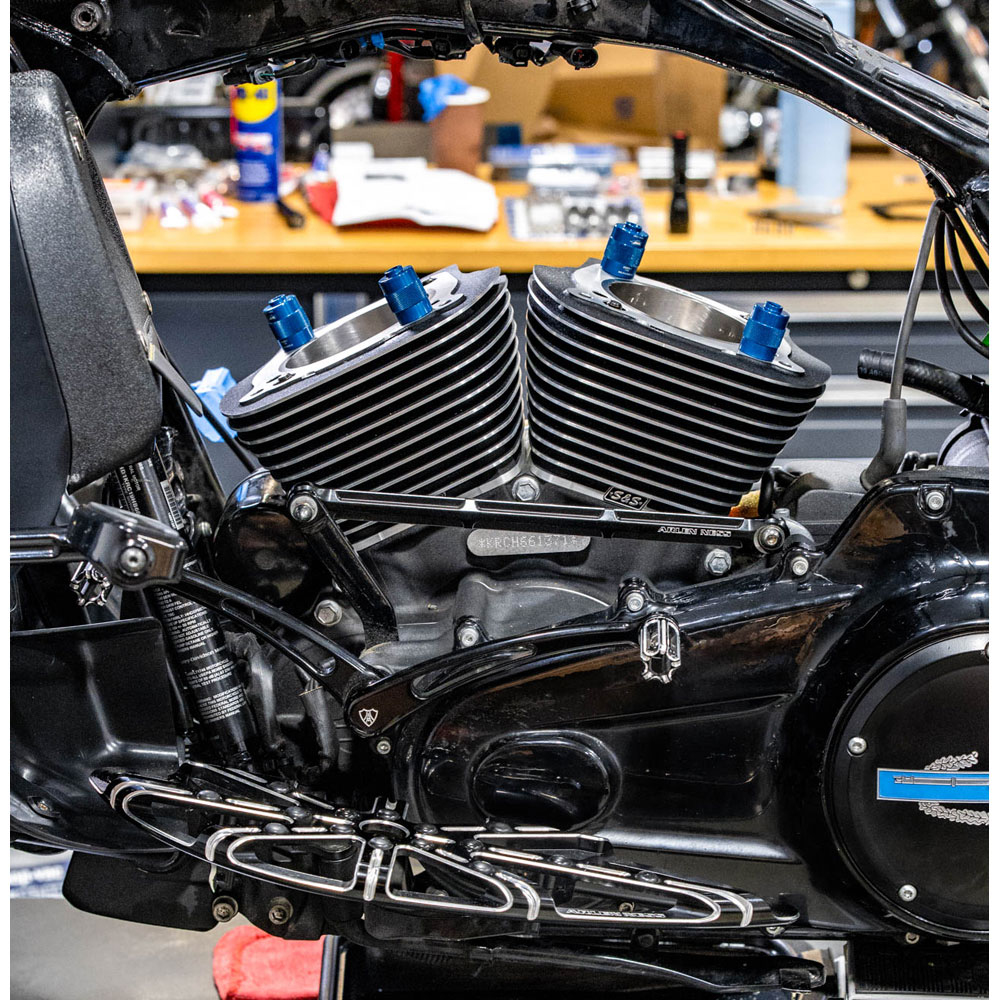 Since the motor will be putting out some serious power, the cylinder heads get upgraded valve springs and seals.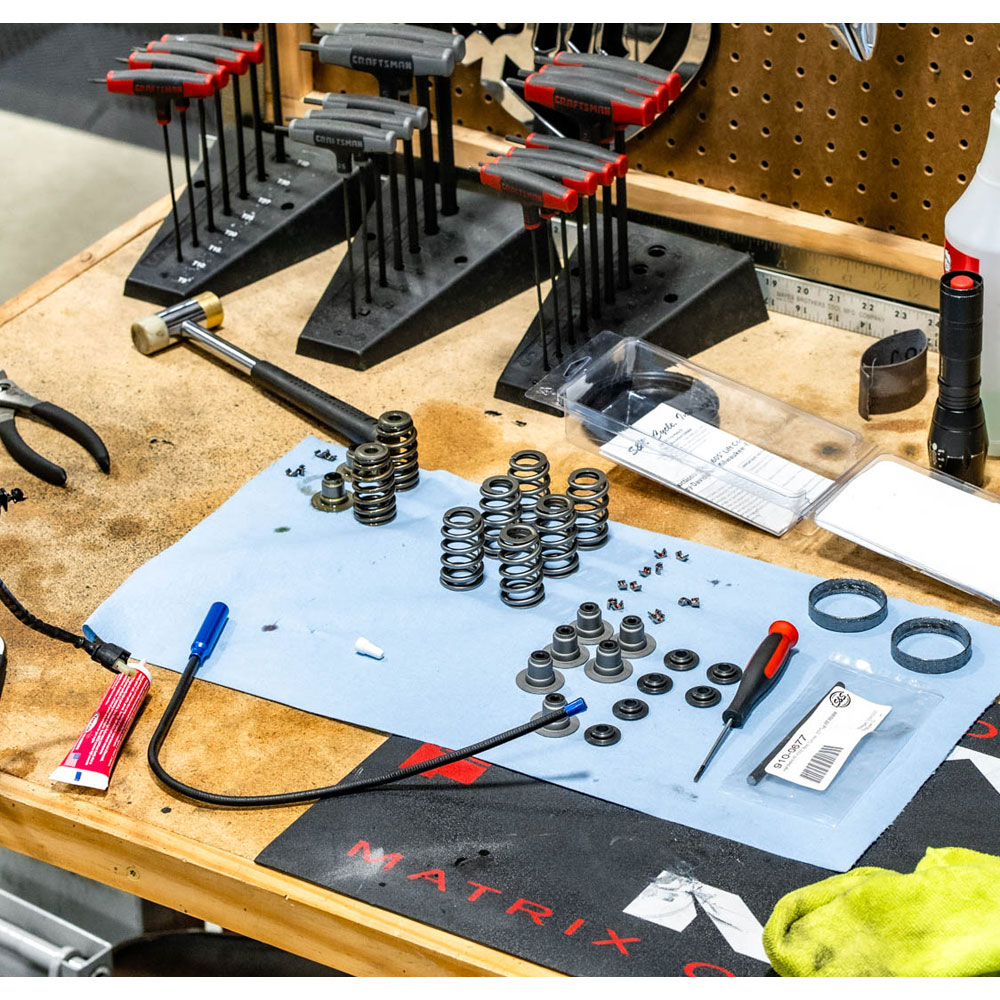 Our customer also wanted to black out the motor so we installed black tappet and pushrod covers.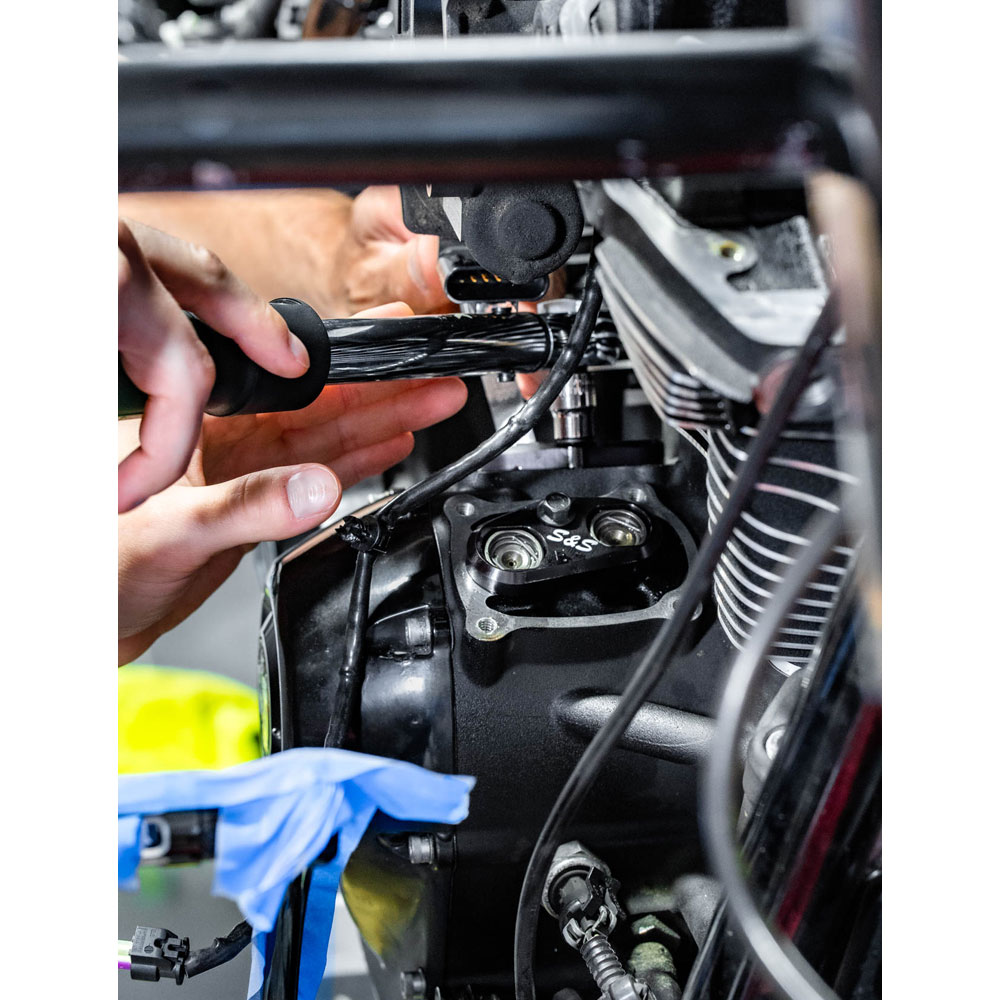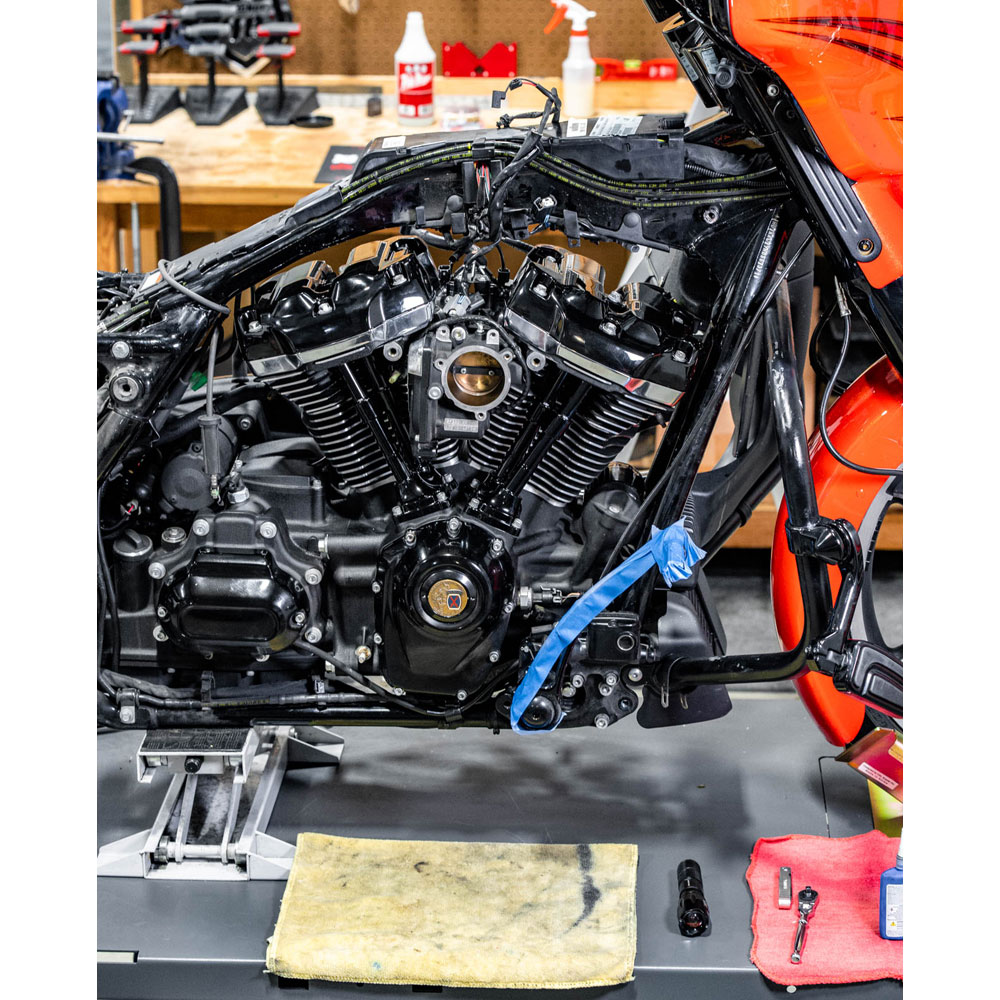 Next up - air cleaner, exhaust and floor boards installed and can't forget about that clutch. We've used the AIM performance clutch and coil springs on other previous motor upgrades and have been happy with them. Gotta hold the power!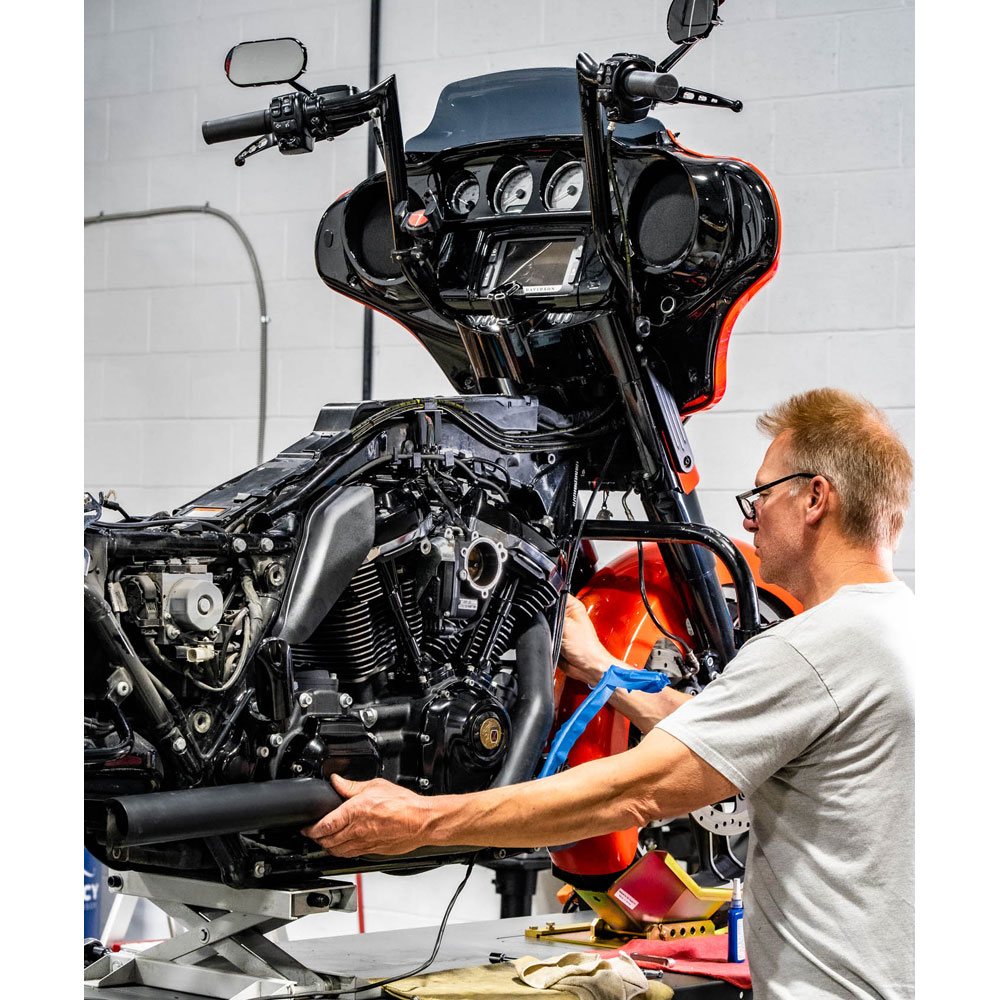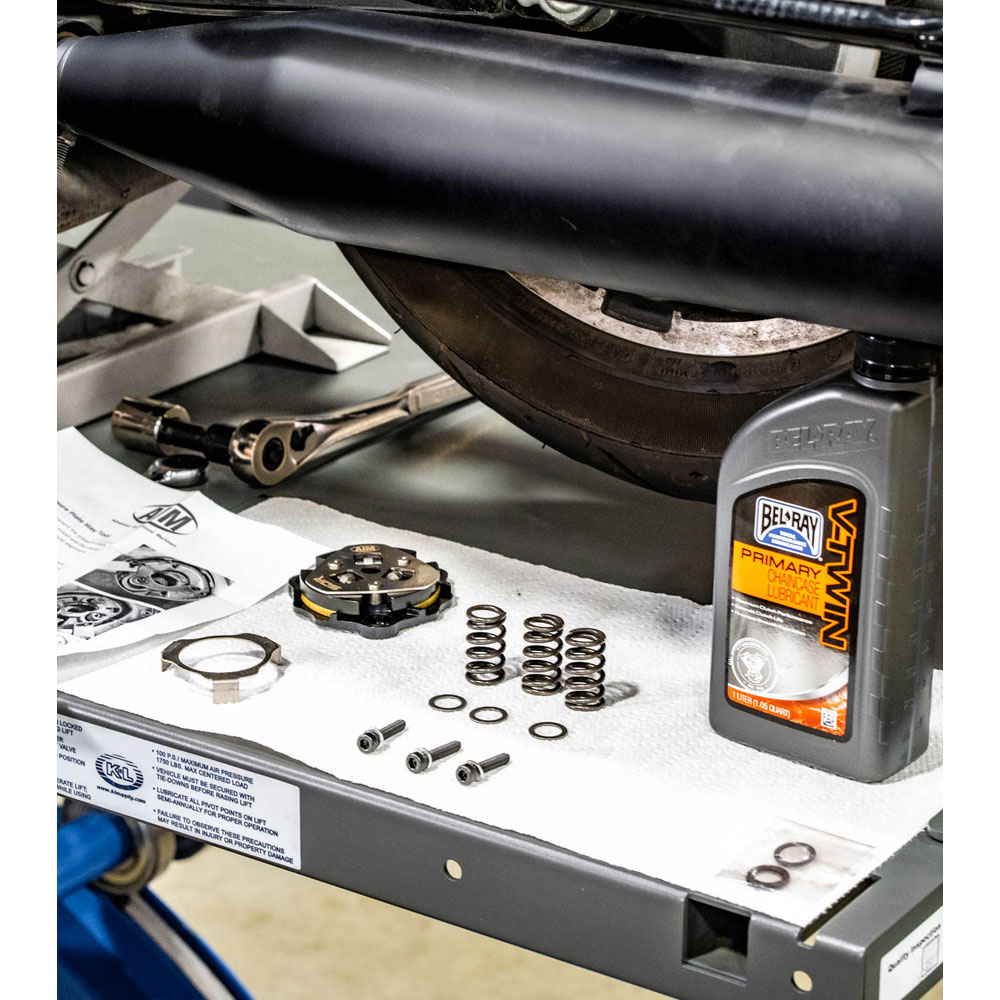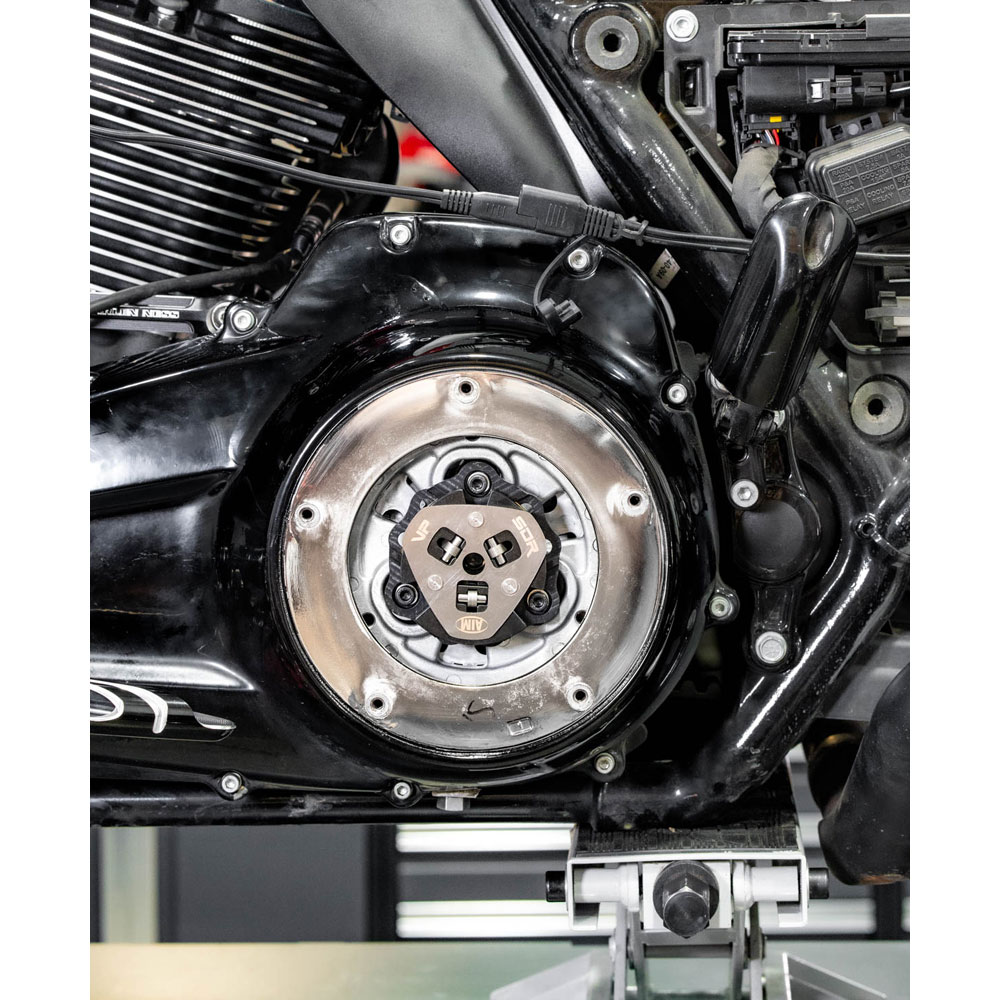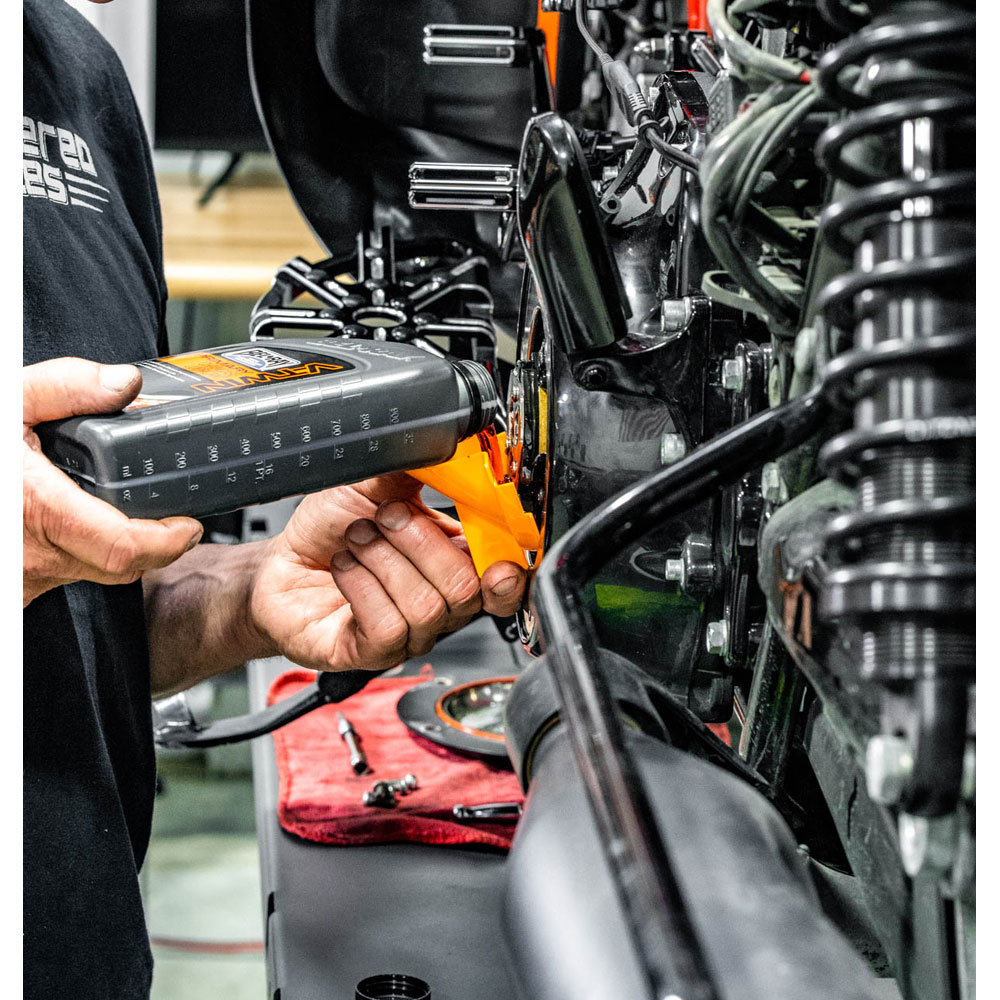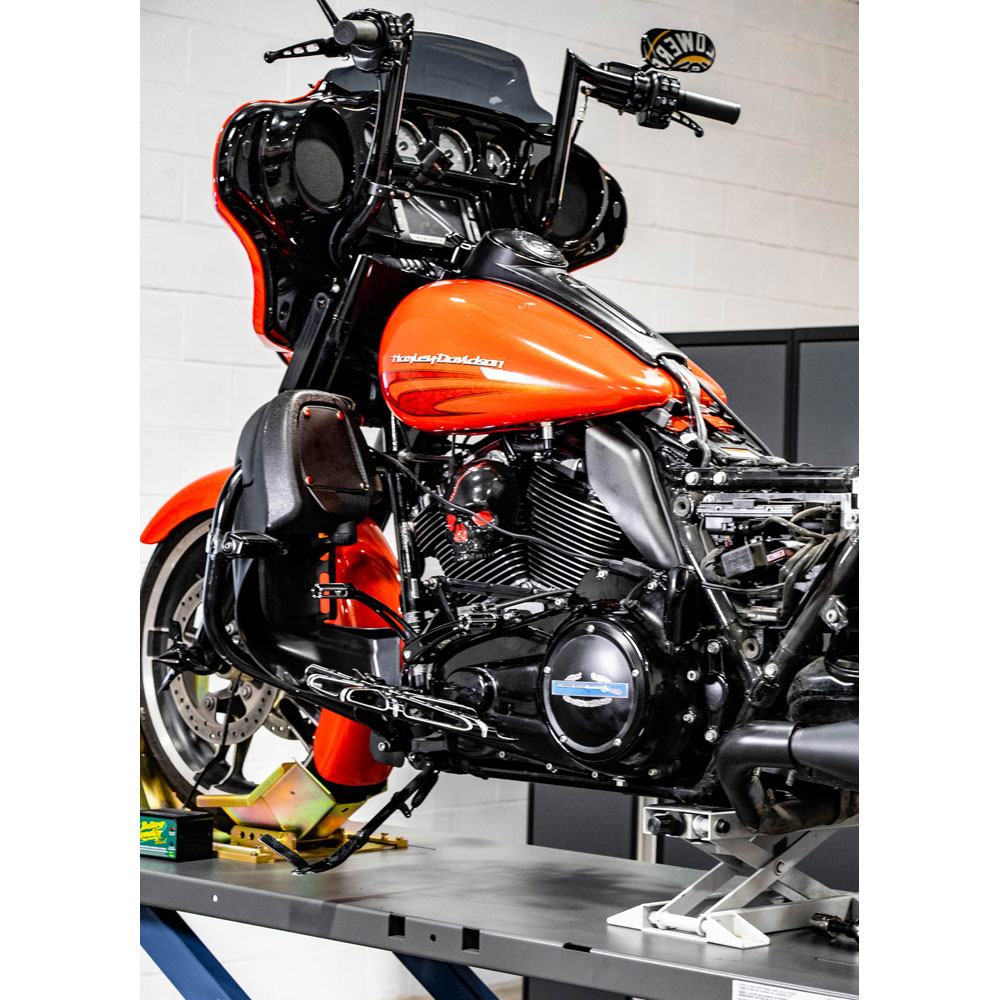 Time to get this motor dialed in. After a few heat cycles, low rpm road time and initial tuning on the Dyno. Something wasn't quite right - the motor was having a hard time finding an even idle. Under acceleration it would stumble and drive ability was terrible. After hours of adjustments adding fuel, adjusting the tune, less fuel here, more fuel there - it was still a spitting farting mess. Check out the Dyno chart below to see just how crazy the tq and hp lines.Years ago S&S put out an excellent video explaining a similar situation to what was going on here. Check it out and notice the similarities.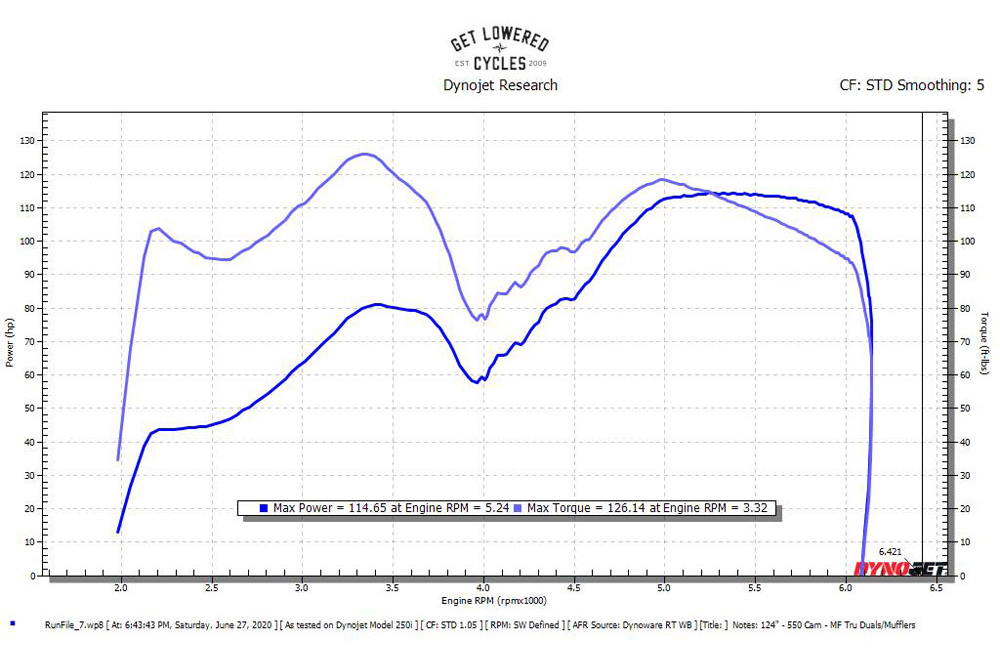 It was clear the current exhaust system was not working for this new motor setup. The Magnaflow pipes were not working with the bigger displacement and cam setup.
So we decided to up grade to Bassani's Road Rage 2-into-1 system with the matching Pseduo pipe for a balanced look.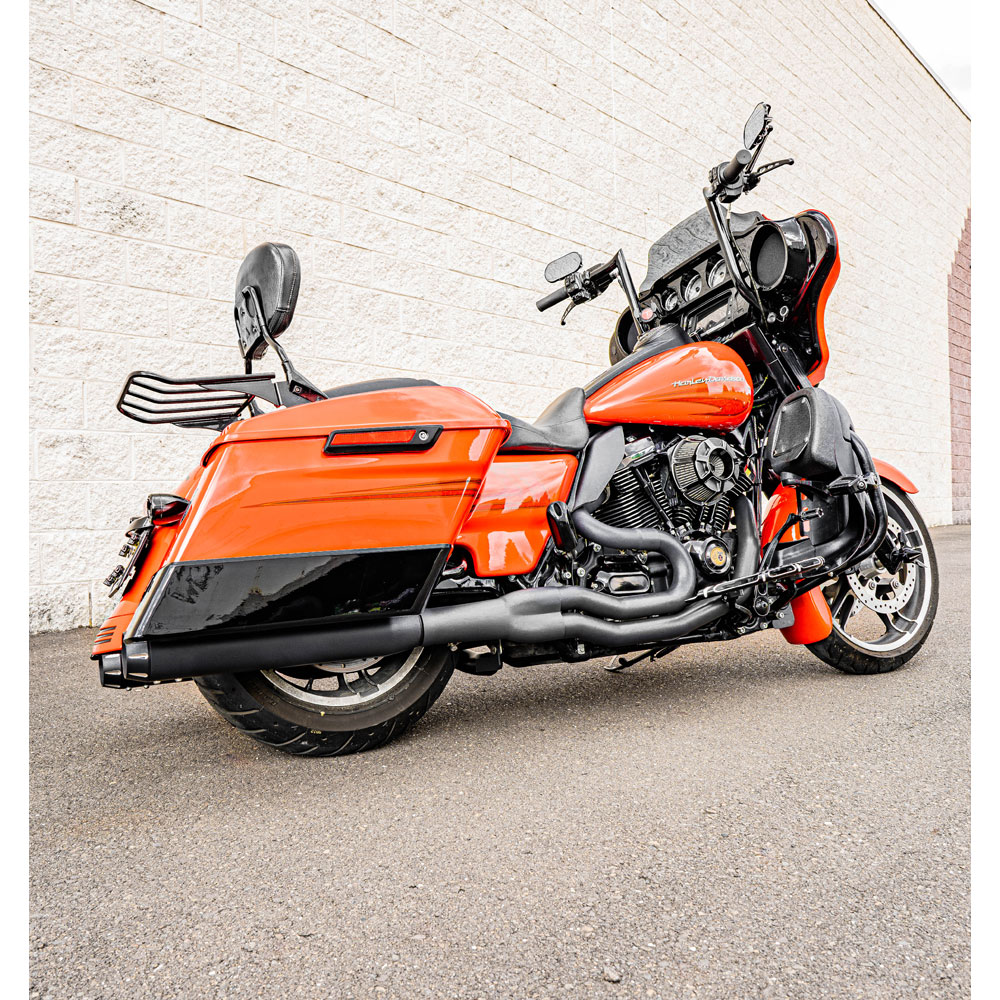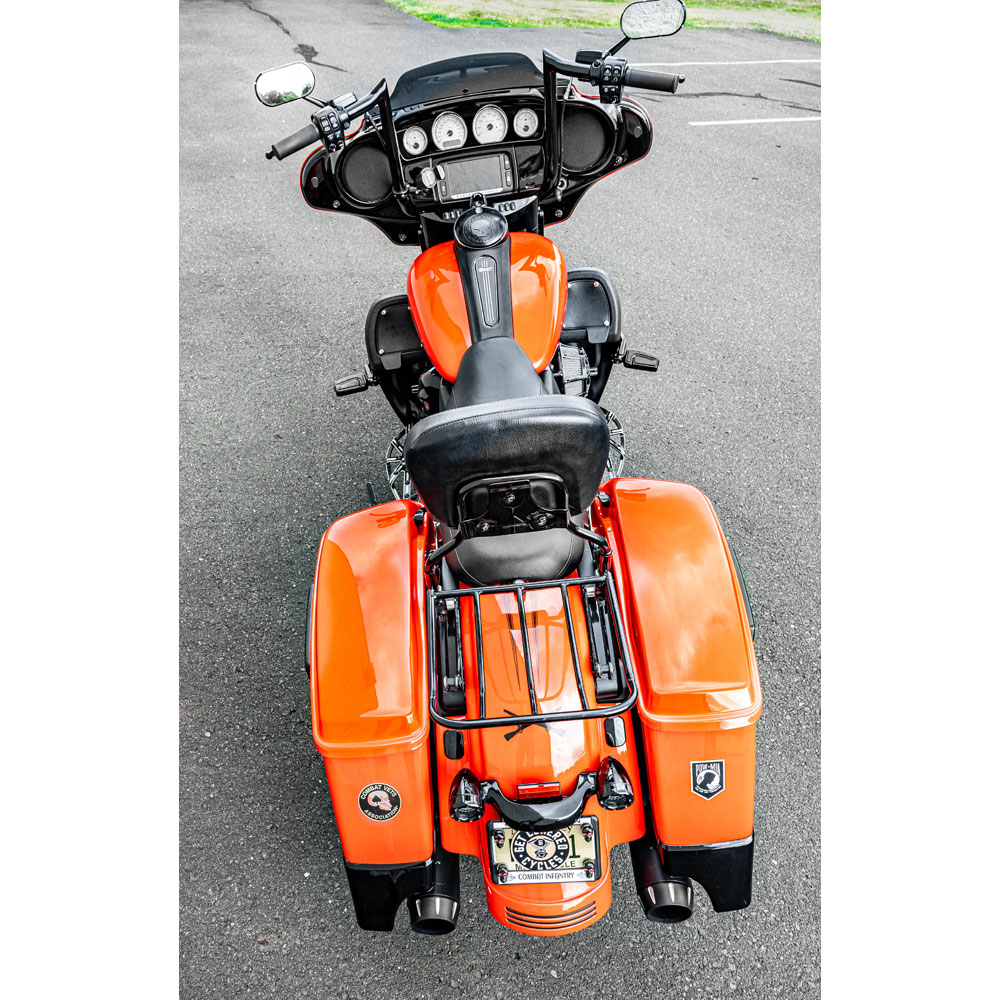 Another tune session - and viola! Check out the difference. This chart is from the exact same motor, cam, air cleaner etc. ONLY thing different - the pipes. Crazy but true!!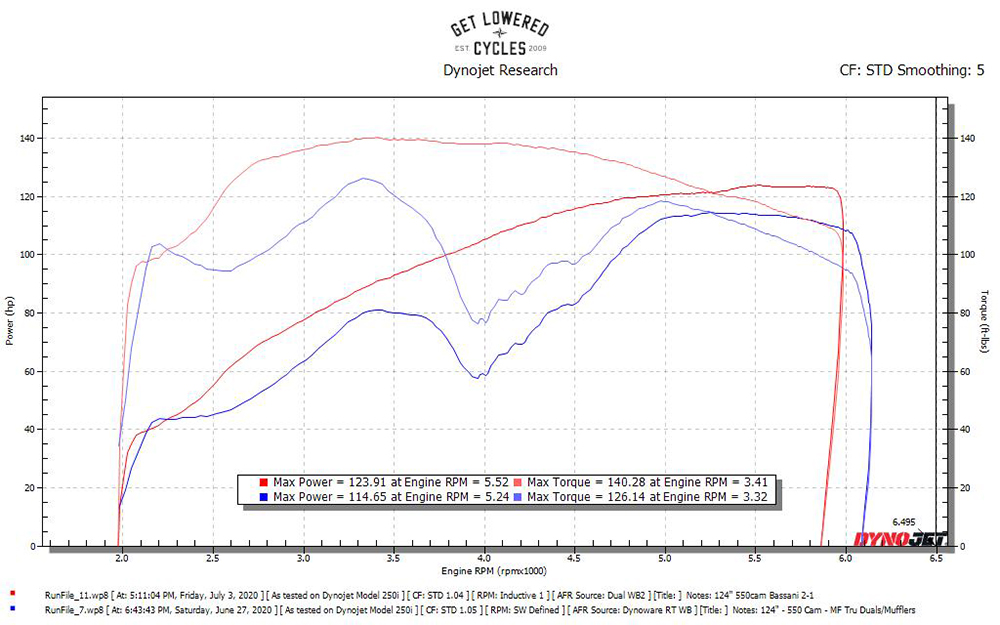 Take away here - Run the system that will work best for your motor setup and always get it tuned! If you swap out your air cleaner or exhaust at home you can use products like the PowerVision or a FP3 from Vance & Hines set the correct air/fuel for the motor. Obviously if you do a motor upgrade you really want to make sure you take it somewhere that can install and properly tuned your setup. But never underestimate the difference a set of pipes can make on your bike!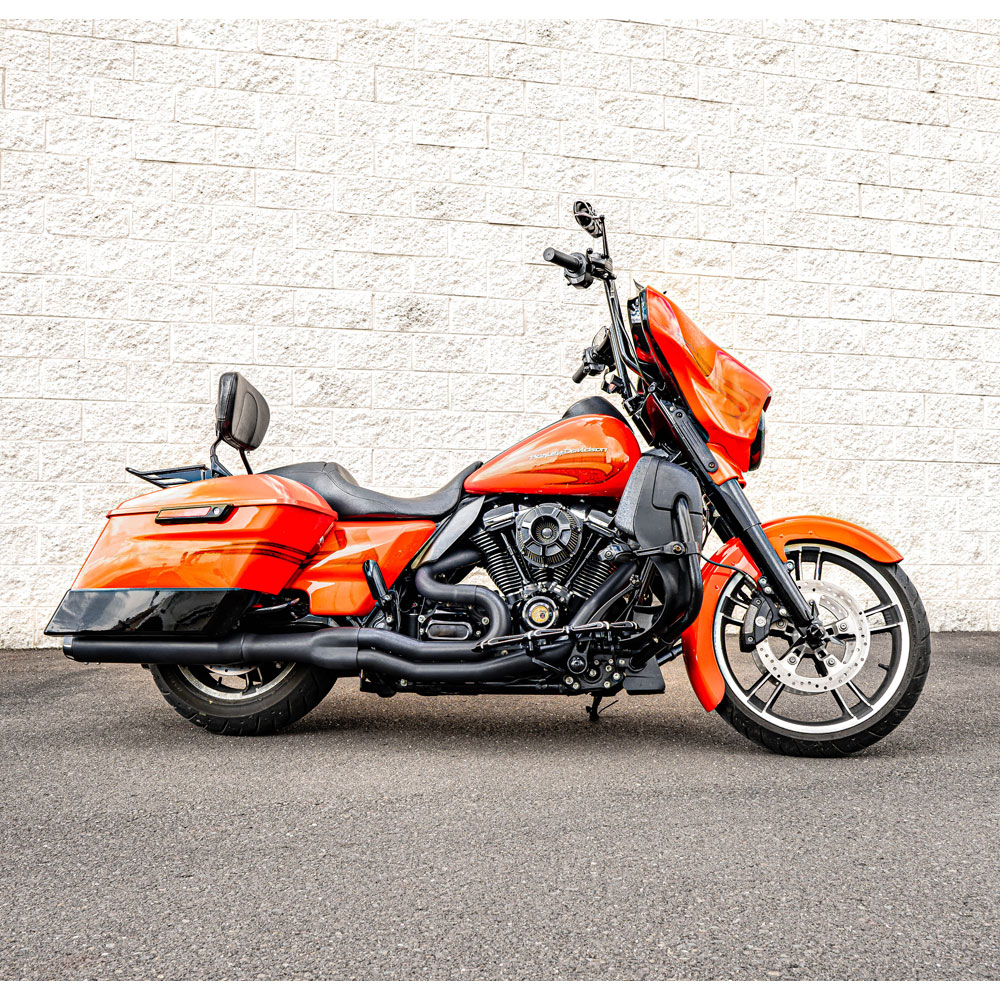 Recent Posts
We just completed another Road Glide build that has some upgrades on it that will make you do a d …

A stock 2020 Electra Glide rolled in the shop last week for a few upgrades. Scroll through to see th …

One of the first things riders change when they get a new bike is the seat. Weather they just wan …