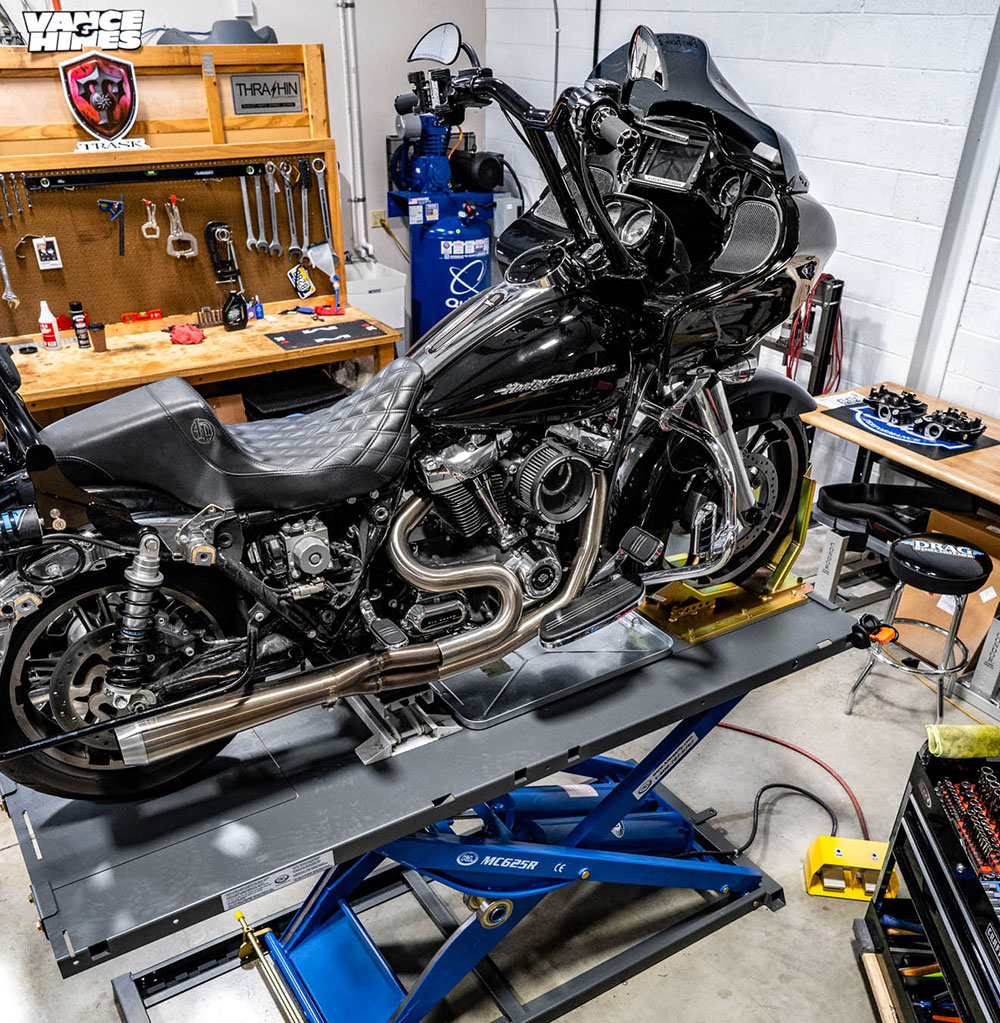 We had a 2017 Road Glide come in the shop for a 124" S&S Big Bore kit install as well as some other planned upgrades. The bike had a few upgrades done when it rolled in so we changed a few and add some more. By the time we were done, this bike was ready to rock.
We started with the suspension. It was currently running the stock setup in the front with some Progressive 444 shocks in the rear. We upgraded the front to Legend's Axeo High Performance Front End Suspension kit for 19" stock wheel. This kit gives you an unbelievably smooth ride with so much more control and comfort compared to the stock setup. Cornering is better, front-end diving is gone and no more bottoming out in large potholes bumps in the road.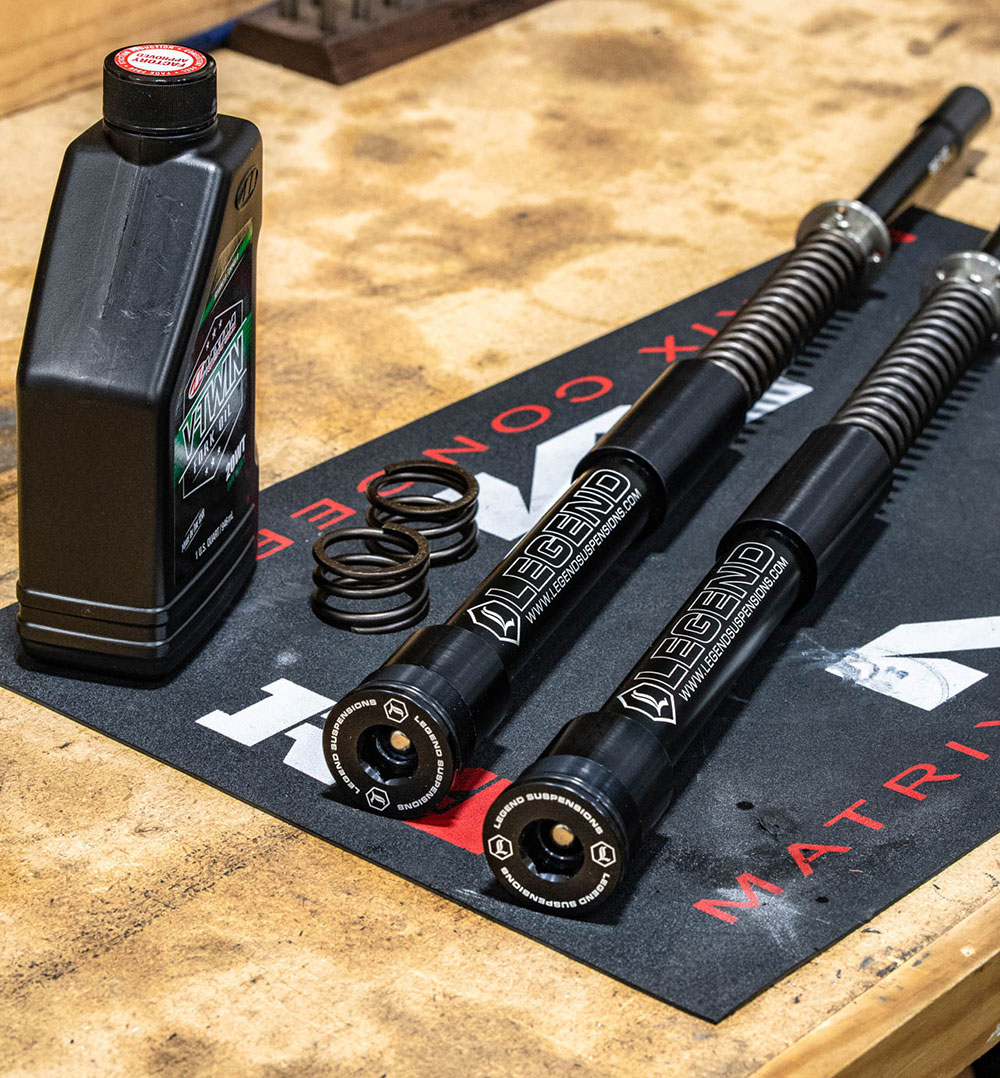 Next up the rear. Again we went with Legend's Revo-Arc Remote Reservoir Coil Shock. Stock height is 12" so we added 1" of ground clearance using the 13" Standard set. This suspension was designed to give you an extremely comfortable ride that you can easily adjust and fine tune by hand - no tools required. They can be set up to fit any riding style as well as rider weight which is extremely useful if you swap between riding solo and 2-up often.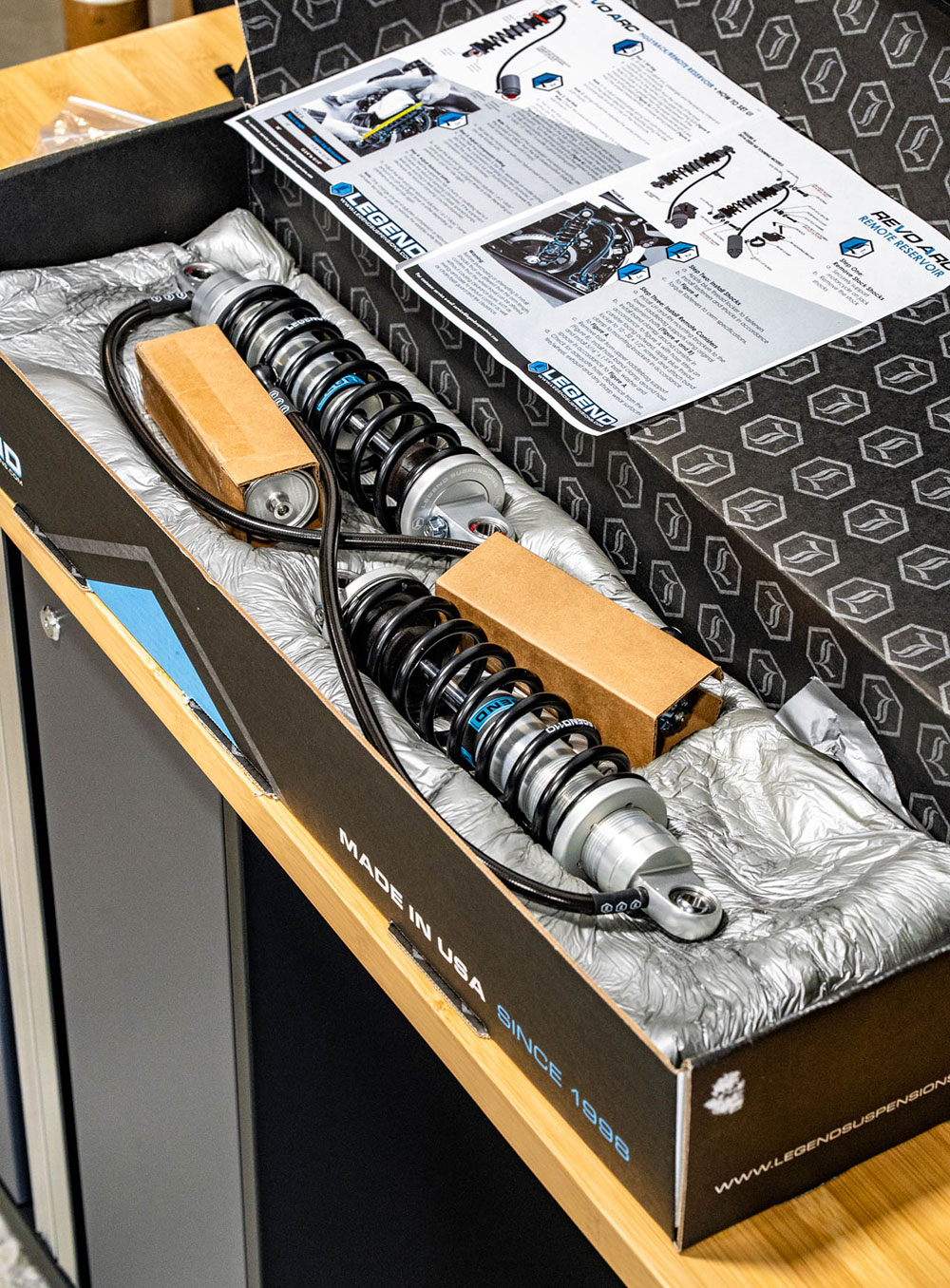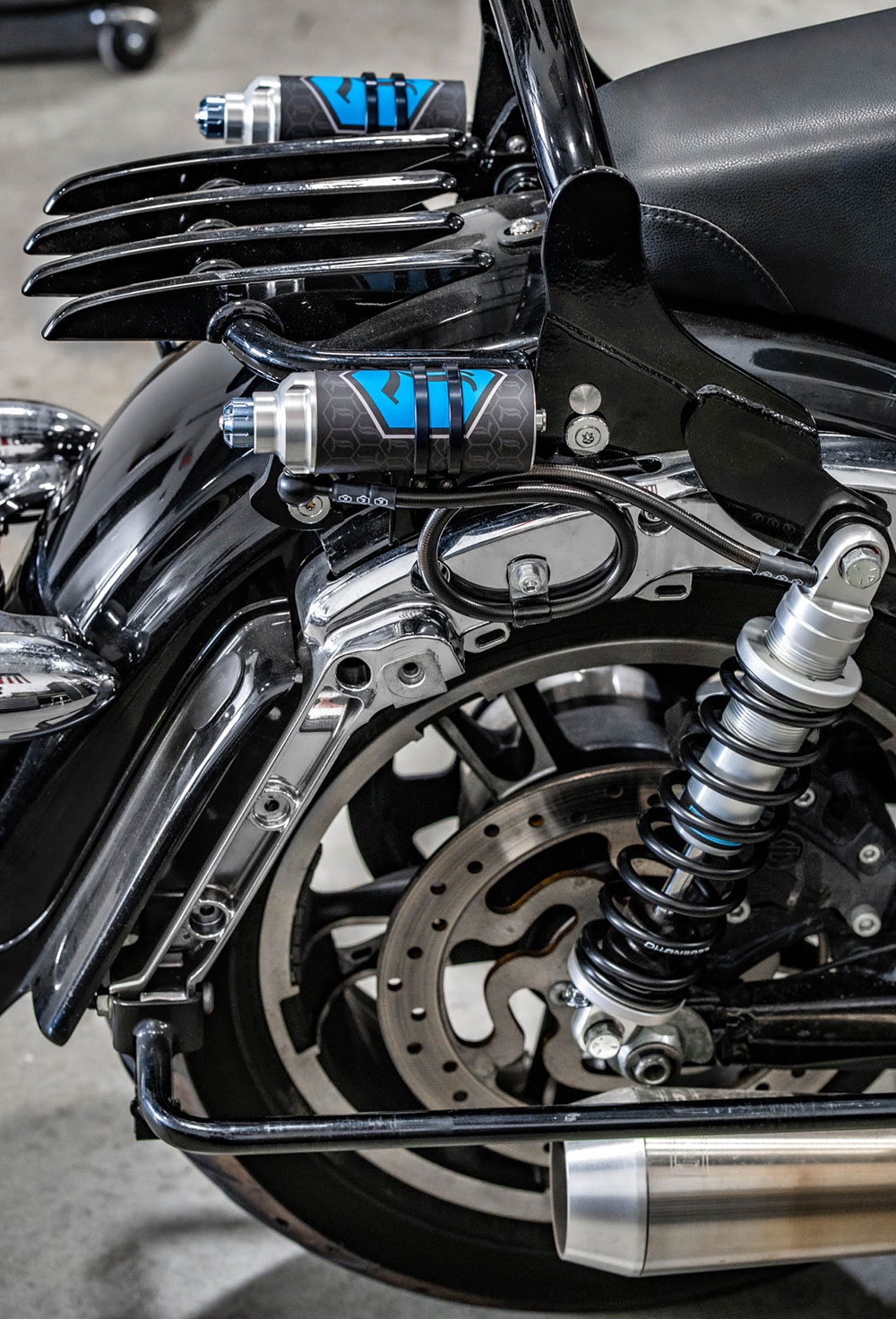 Next we started on the motor. The bike was already running a Feuling 405 HP+ Camchest kit so we decided to swap out the cam and use the Feuling 521 and S&S 124" Big Bore Kit to complete to upgrade.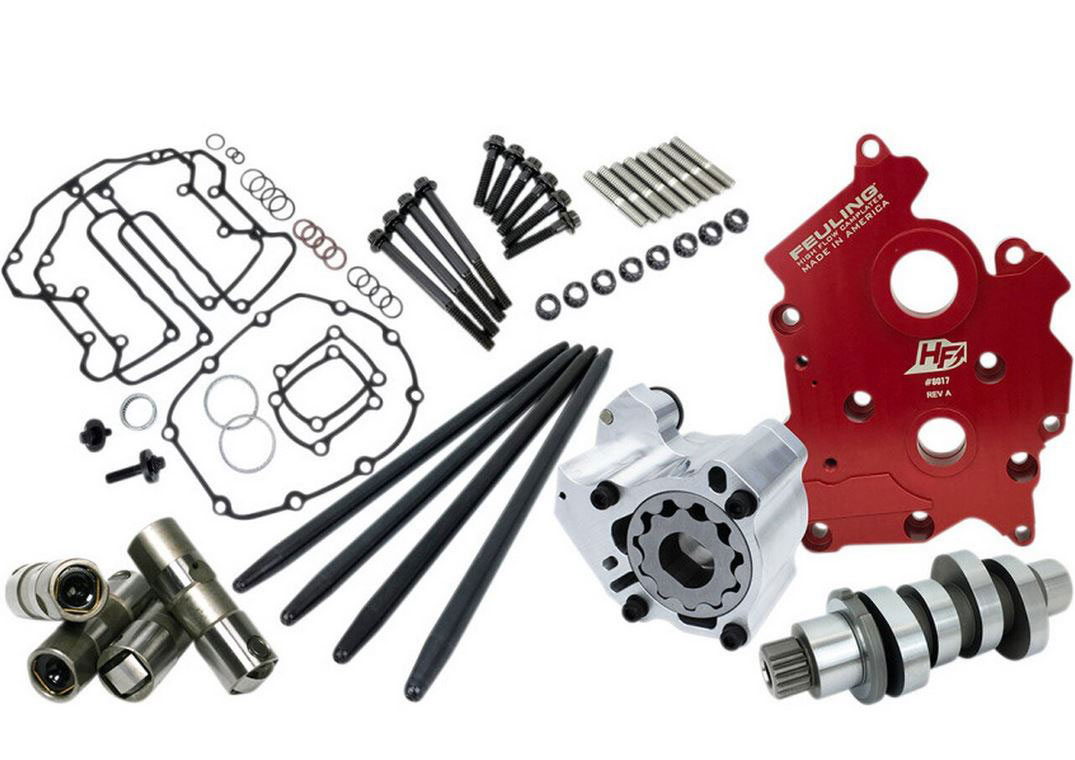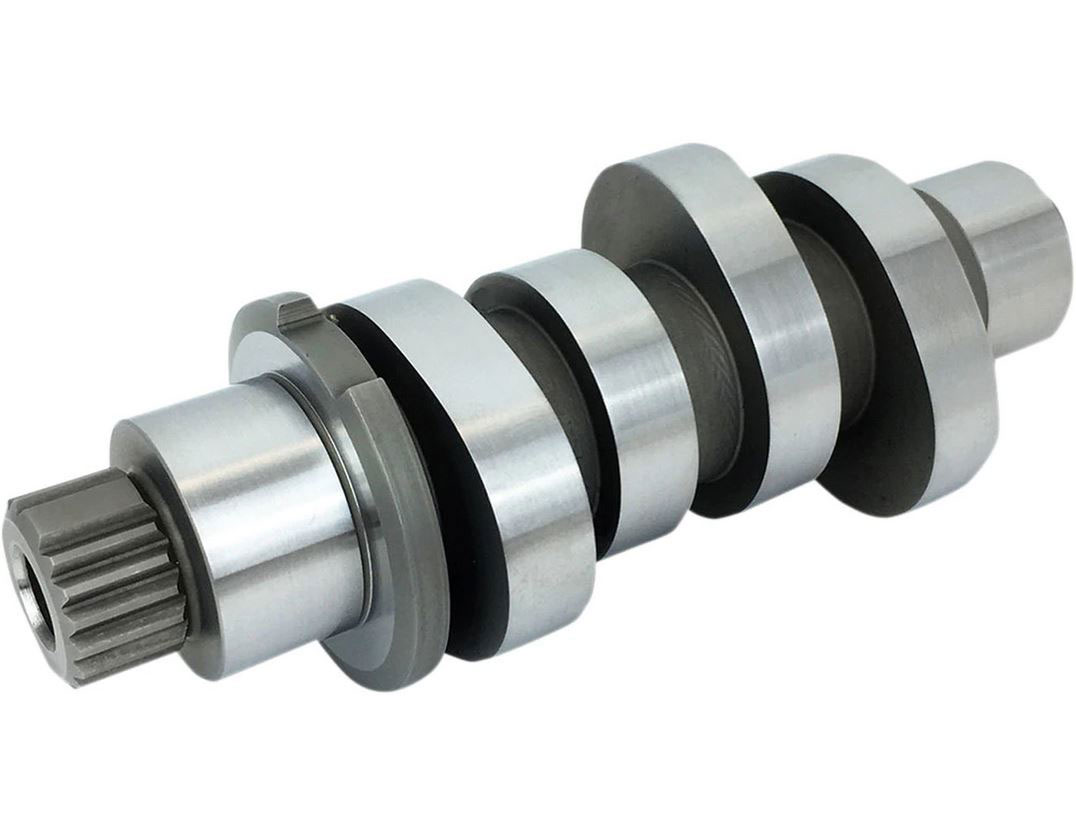 Since we didn't want to loose any power from the clutch slipping we upgraded to the AIM VP-SDR Performance Clutch plus the AIM Performance Coil Springs.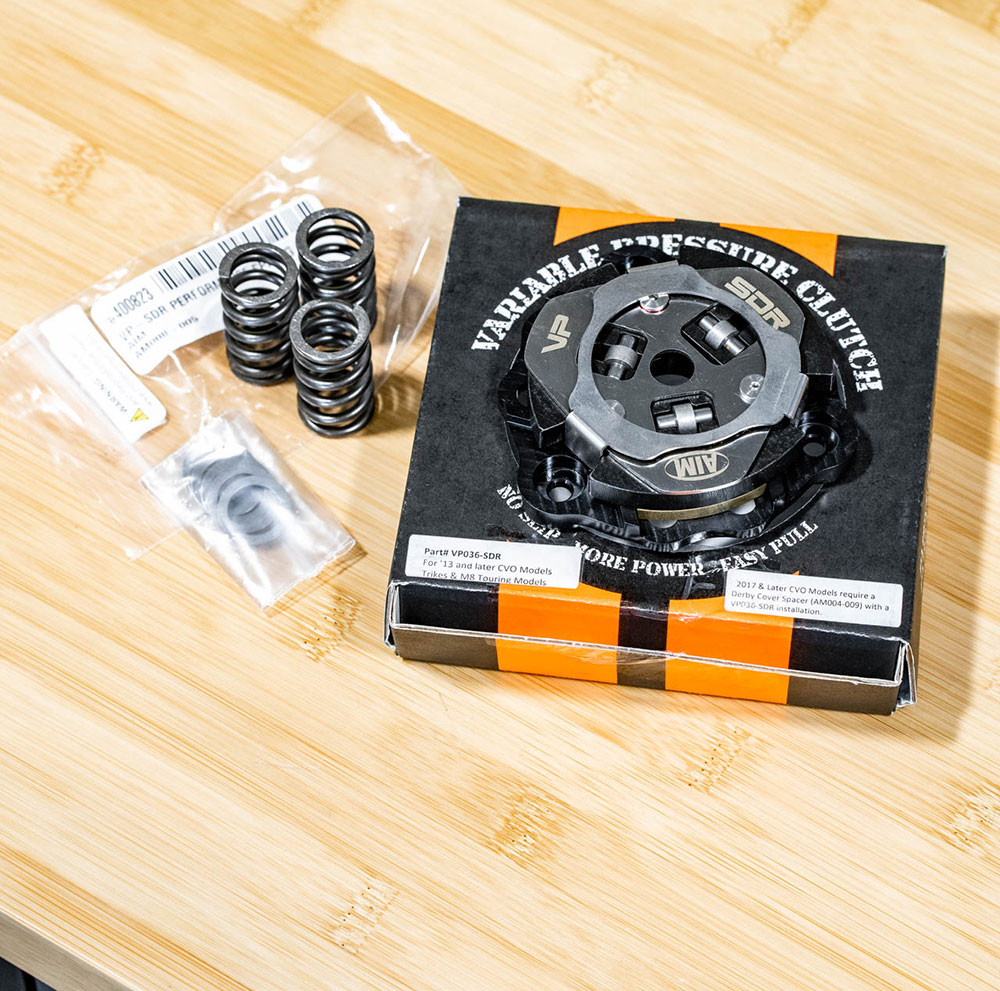 The bike was also running the Bassani Road Rage III Exhaust with the Short Megaphone and Trask Assault Reverse Cut High-Flow air cleaner.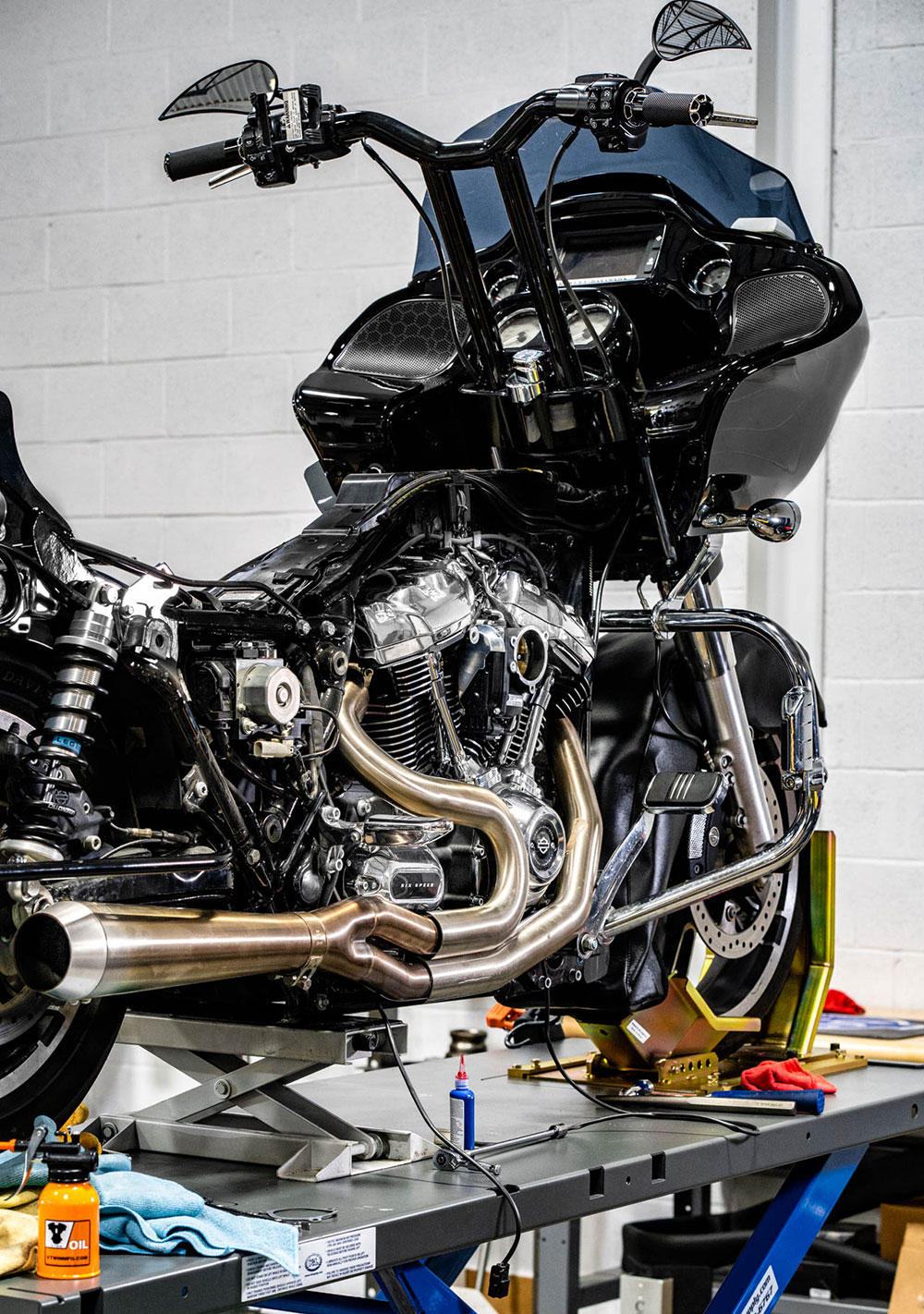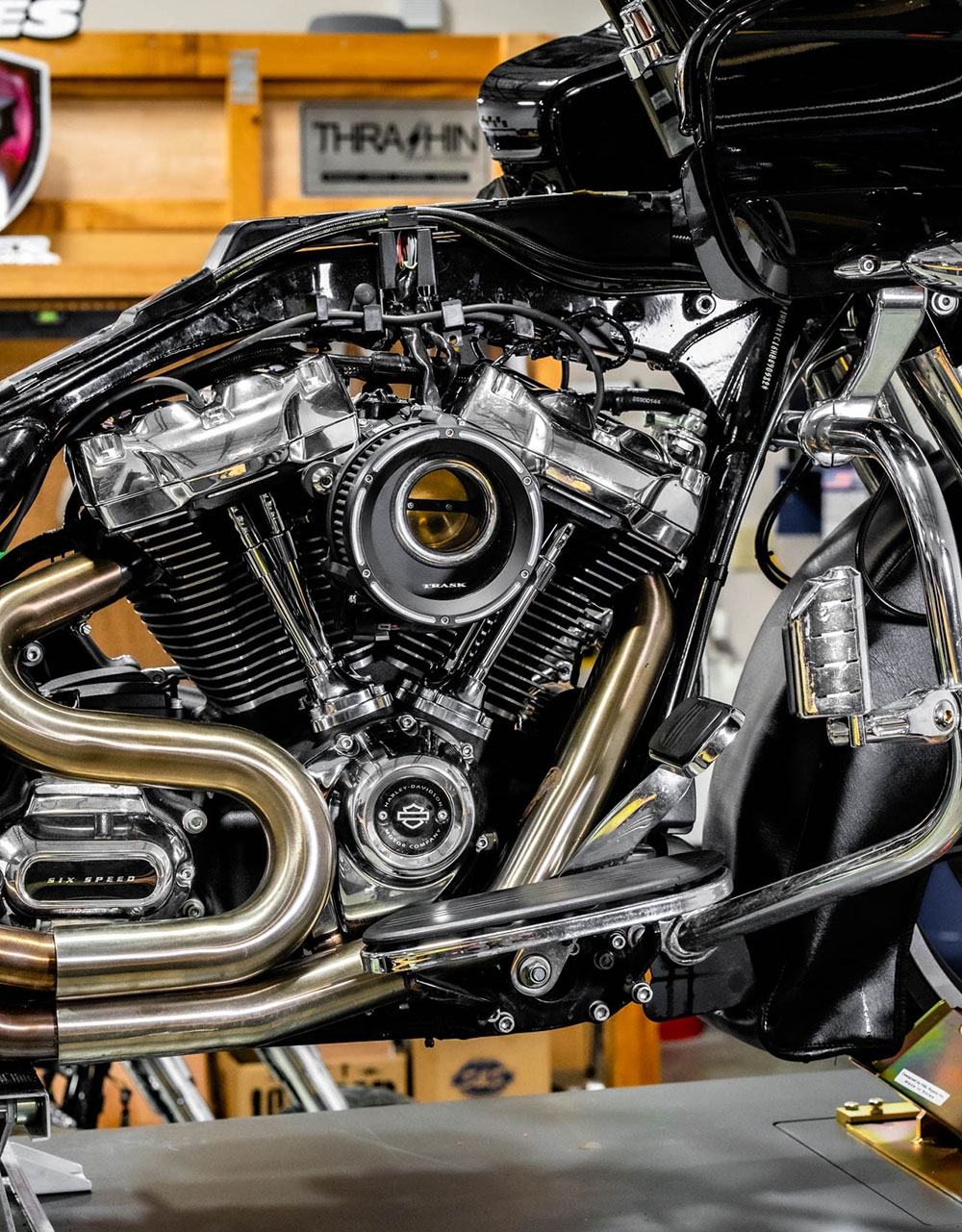 After a few heat cycles it was time to put some warm up miles on it and get the tune dialed in. Final numbers on the Dyno pull was 130hp / 138 tq with a really nice curve.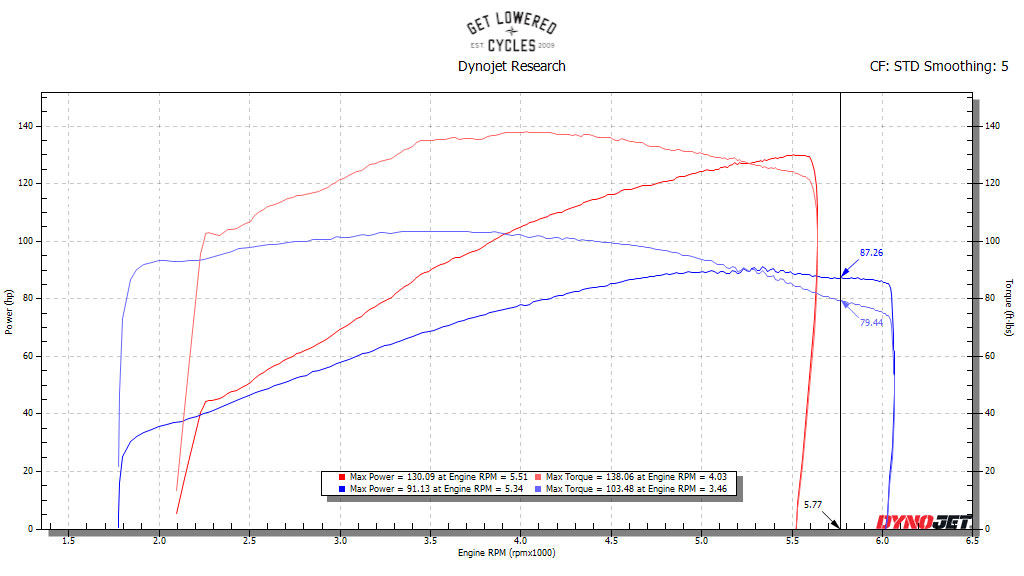 The last thing we did after tuning was swap out the stock headlight for the Sharktooth unit from Letric Lighting. It definitely changes the look of the bike and the LED's make a big difference in brightness and overall visibility.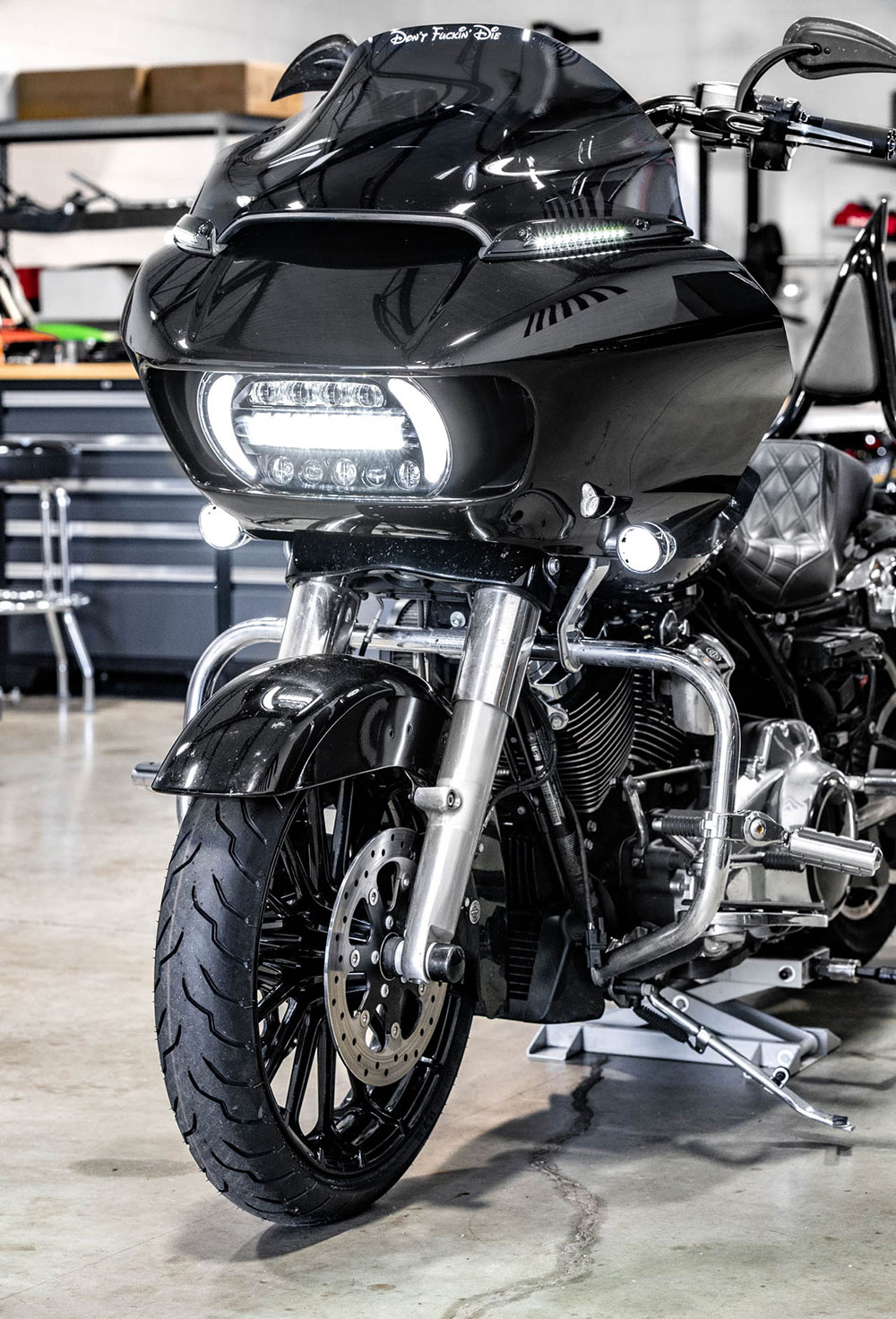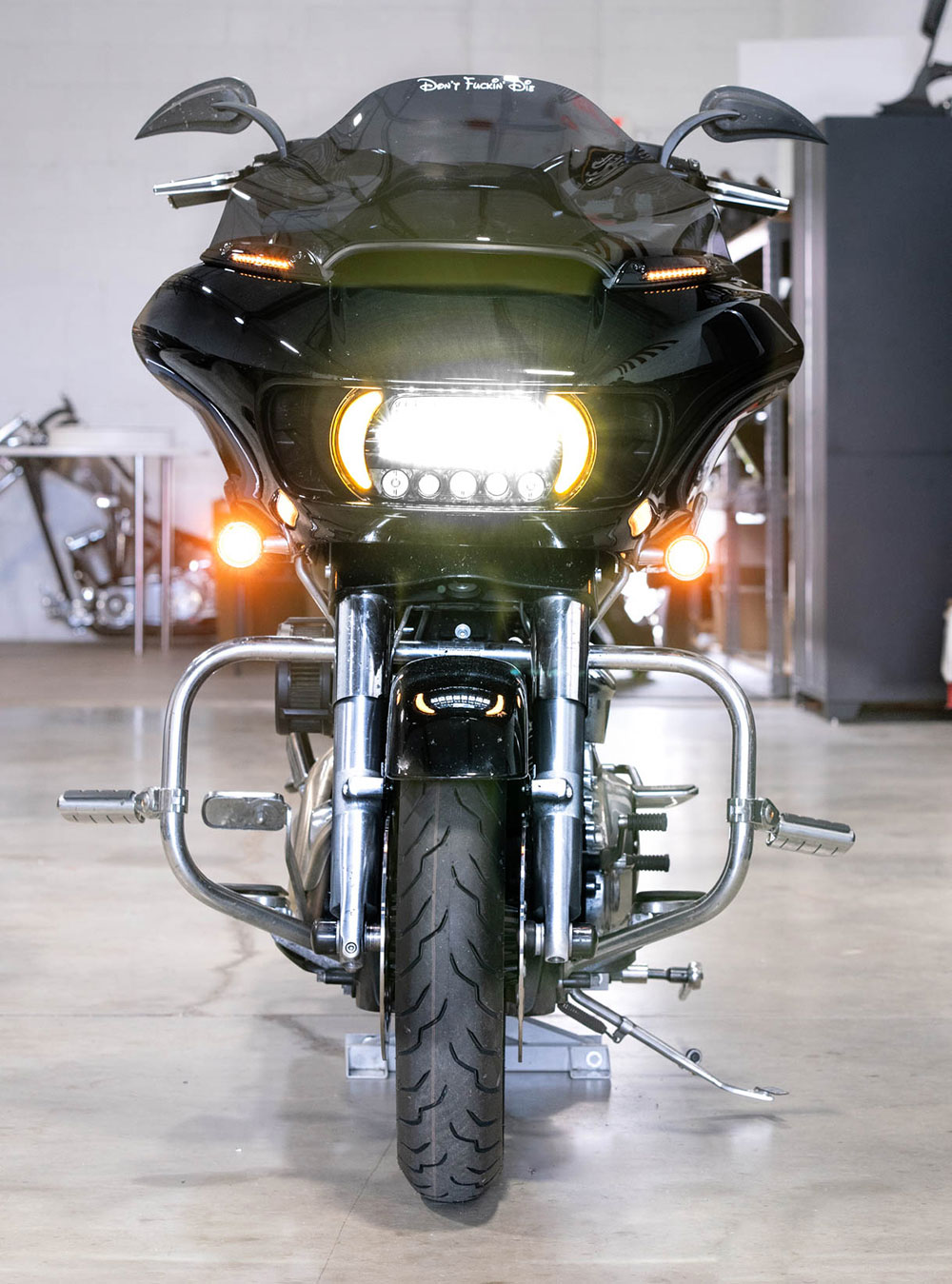 This bike also has the Custom Dynamics Probeam Dynamic Ringz as well as the LED Windshield Trim Turn Signals. Lighting makes a huge difference on the road to not only see better in your surroundings but also be seen by other drivers. Check out the difference below. We compared this lighting setup to whats on a stock 2019 Road Glide. The difference is significant - comparison below! The one on bottom is stock and the image on top is the 2017 Road Glide with upgraded lighting.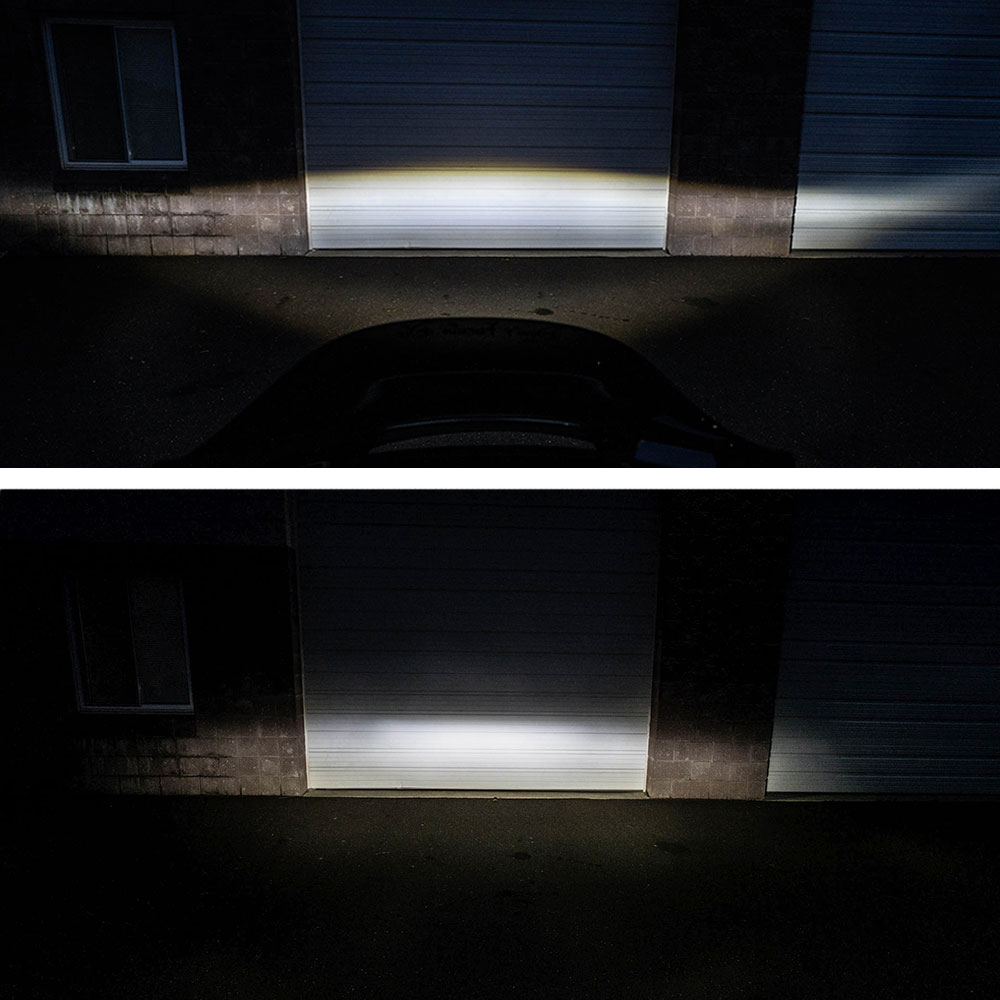 Recent Posts
A local customer brought in his 2018 Street Glide looking to upgrade from the stock handle …

We had a 2017 Road Glide come in the shop for a 124" S&S Big Bore kit install as well as s …

We recently had a 1985 FXR roll through the shop for a few upgrades. Scroll through to see this …