The Thrashin Supply Essential Saddlebags make for a versatile set of saddlebags that you can throw on plenty of bikes.
Shop the Thrashin Supply Essential Saddlebags Now
A new-school set of saddlebags, the Thrashin Essential Saddlebags allow riders who want some flexibility to enjoy some extra storage space at the drop of a hat. Easy on, easy off installation makes these versatile saddlebags that measure 11" wide x 8" tall and 5" wide a functional luggage choice that will take what you need along for the ride. Whether you want them on or off it takes just a few minutes.
With a light structure to hold their shape, the Thrashin Essential Bags are constructed of 1680D Denier Ballistic Nylon. They also feature water resistant YKK zippers. Inside, the Essential Saddlebags are lined with bright orange to provide a nice contrast to your stuff so you can easily find it.
The Essential Saddlebags feature molle attachments for universal anchoring points on your bike as well as for popping on some extras.
Add the Essential Saddlebags to your Harley Dyna, Sportster, FXR, Softail or custom bike. We threw the Thrashin Essential Bags on our Ironhead Sportster - take a look and let us know if you have any questions on them.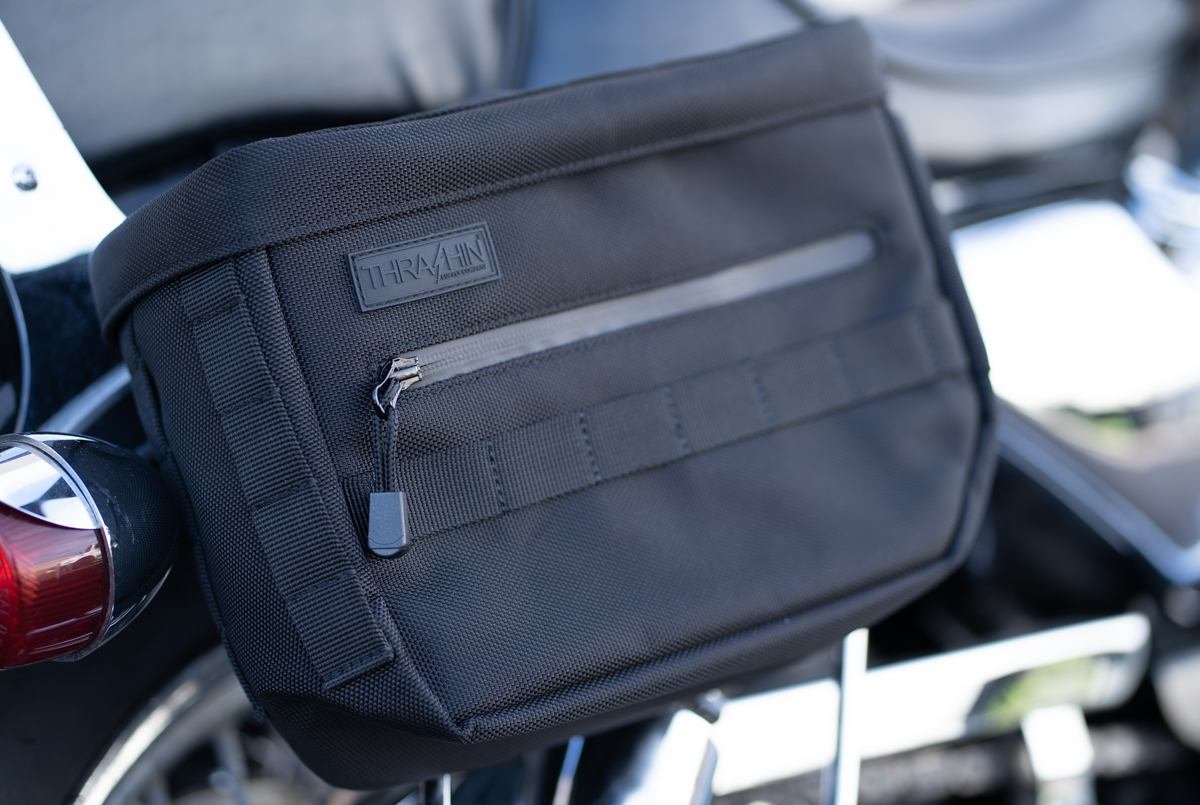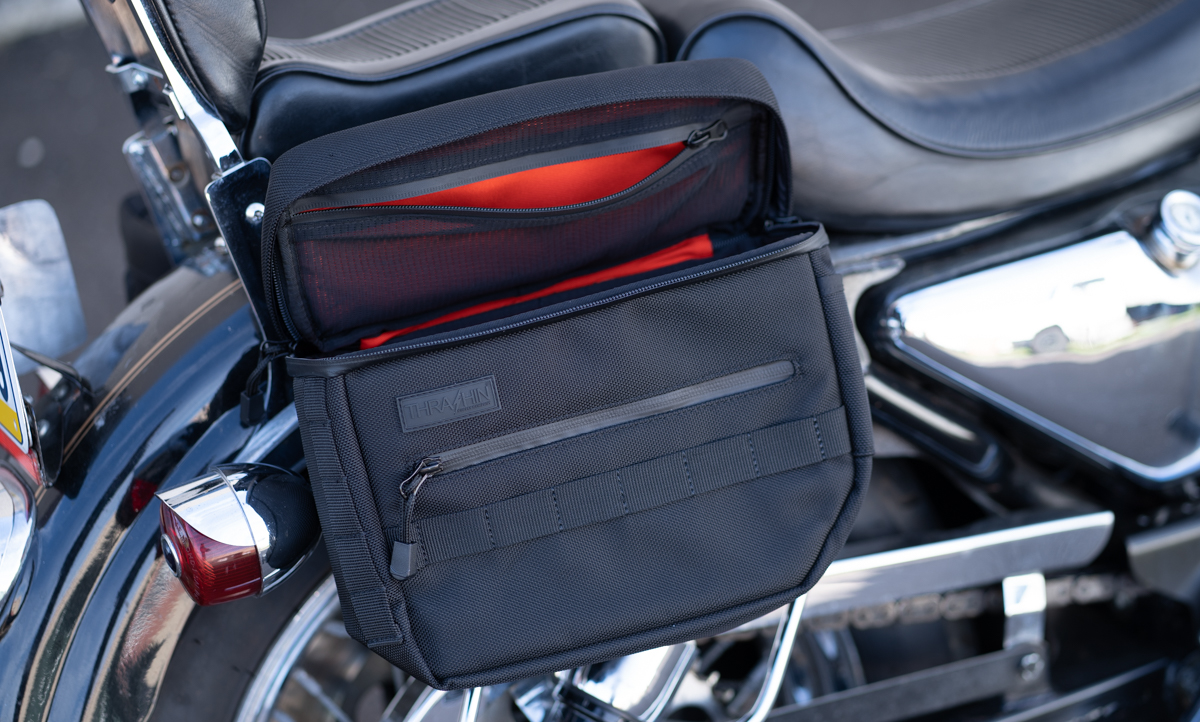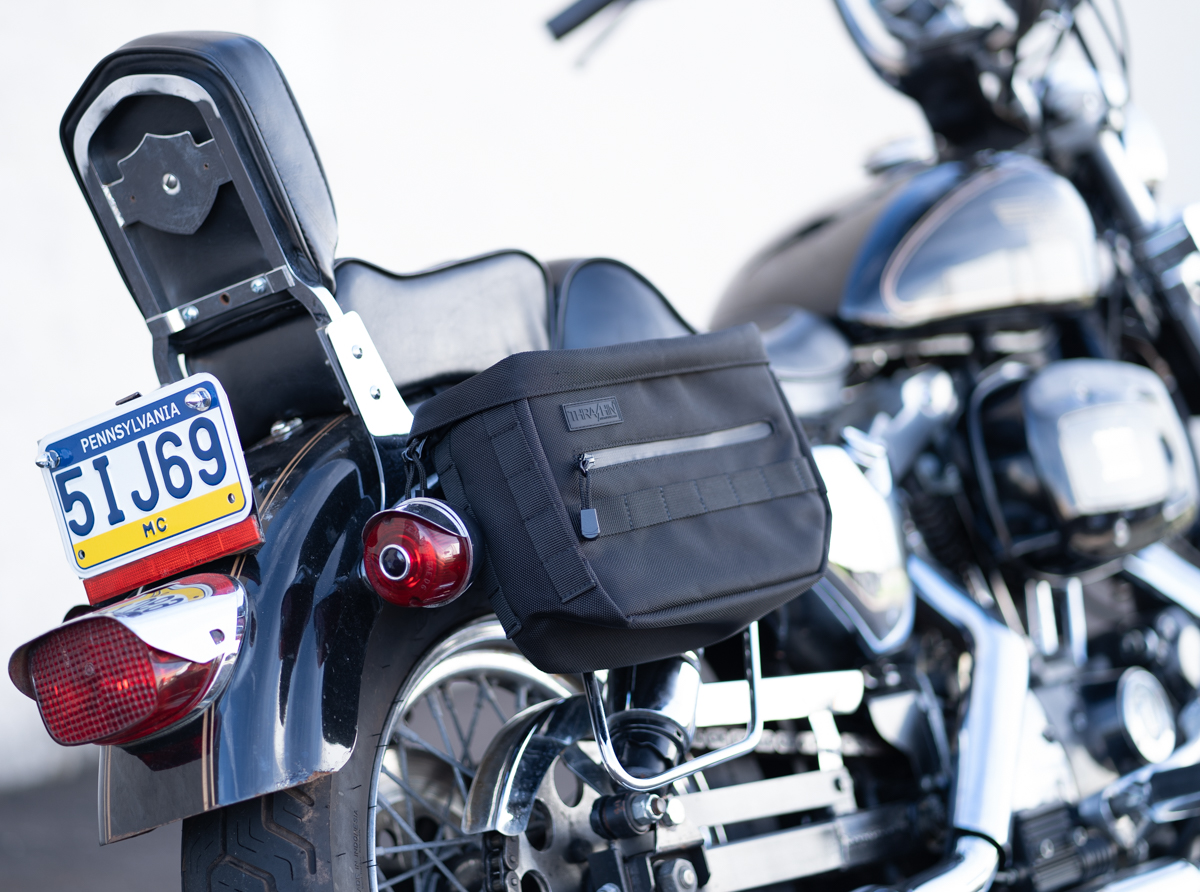 Recent Posts
San Diego Customs and Saddlemen teamed up to bring riders a similar style seat to the ever-popular S …

We have had a lot of requests for Leather Pro's saddlebags – and for good reason. These bags are leg …

Flo Motorsports is a well recognized name in the dirt bike and motocross world. Their high qualit …