The new 2018 Speed and Strength Straight Savage lineup includes several new helmets, jackets and gloves for riders. With jackets, you'll enjoy new ones like the Fast Forward Jacket, the Ground and Pound Jacket, the Straight Savage Jacket. All three jackets will work well for cruiser style riders.
Shop the new Speed and Strength Straight Savage Gear Now
As usual, Speed and Strength gives riders some nice styles at a solid value. For riders seeking a hooded motorcycle jacket they have two new options, with the Speed and Strength Fast Forward Jacket and the Straight Savage. Both give you CE Approved Armor and what's unique about the Straight Savage is the combination of leather and waxed canvas construction. Contrast that with the Fast Forward's more casual, sporty look and Speed and Strength covers all their bases.
The Ground and Pound Jacket is another hybrid motorcycle jacket from Speed and Strength, as this one gives you a leather base along with denim sleeves for a look you won't see everywhere. Add in features like their removable armor suite along with a concealed carry pocket and this is another jacket to be reckoned with.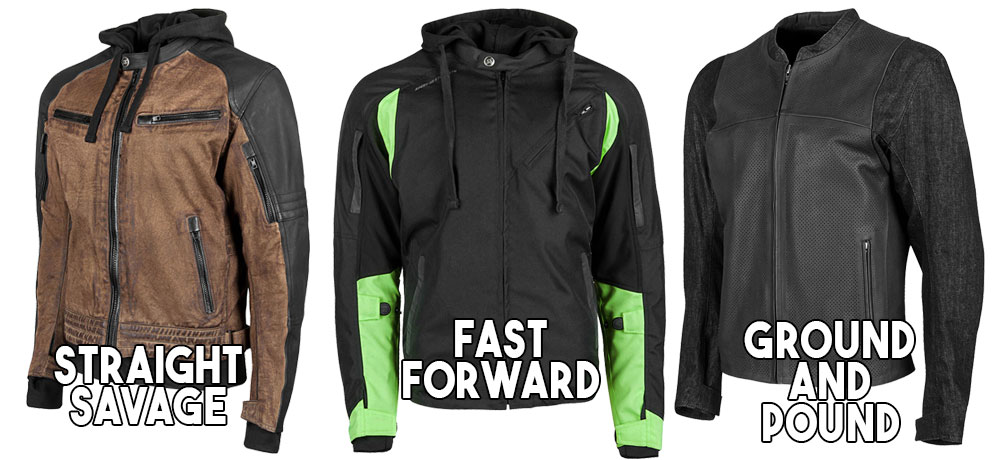 The new women's gear from Speed and Strength offers solid variety. The highlights are the new Cat Outta Hell Armored Hoody, a fresh moto shirt - the Cross My Heart and the Glory Daze denim vest.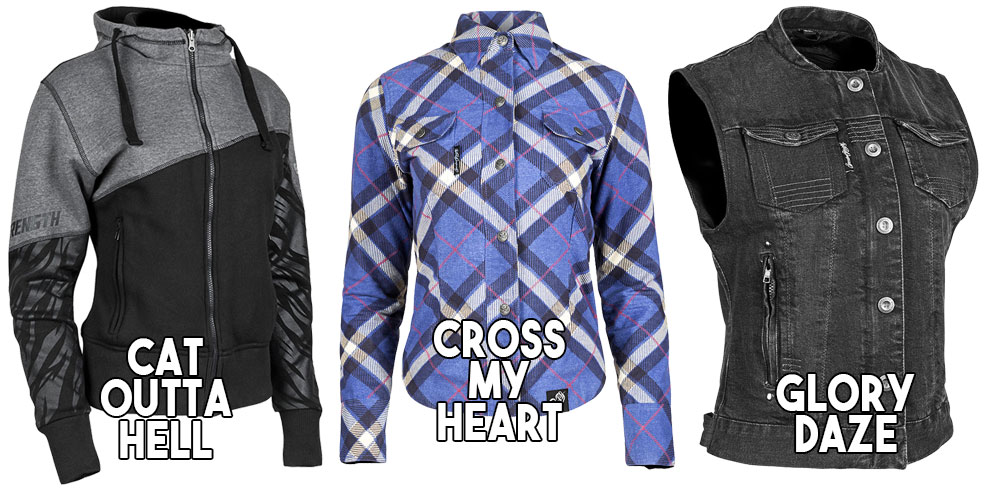 There's plenty more to choose from for riders of all types with style expansions to the SS1310 and the SS1600 Helmet lineups. There's Speed and Strength casual wear too, with some Tees and Hats for the Speed and Strength fans out there. And as always, Speed and Strength offers their typical combination of style and performance at a value that'll work for nearly any rider.
Keep an eye out for reviews to come on several of the new pieces of apparel from Speed and Strength!